In late October last year, crowds lined the waterfront at the ex-RAAF seaplane base at Rathmines, on the shores of Lake Maquarie near Newcastle, in eager anticipation of the arrival of the star attraction at the annual Rathmines Catalina Festival; the majestic black PBY-6A Catalina (registration VH-PBZ) from the Historical Aircraft Restoration Society (HARS) at Albion Park, Illawarra near Woolongong (see our report on that event HERE).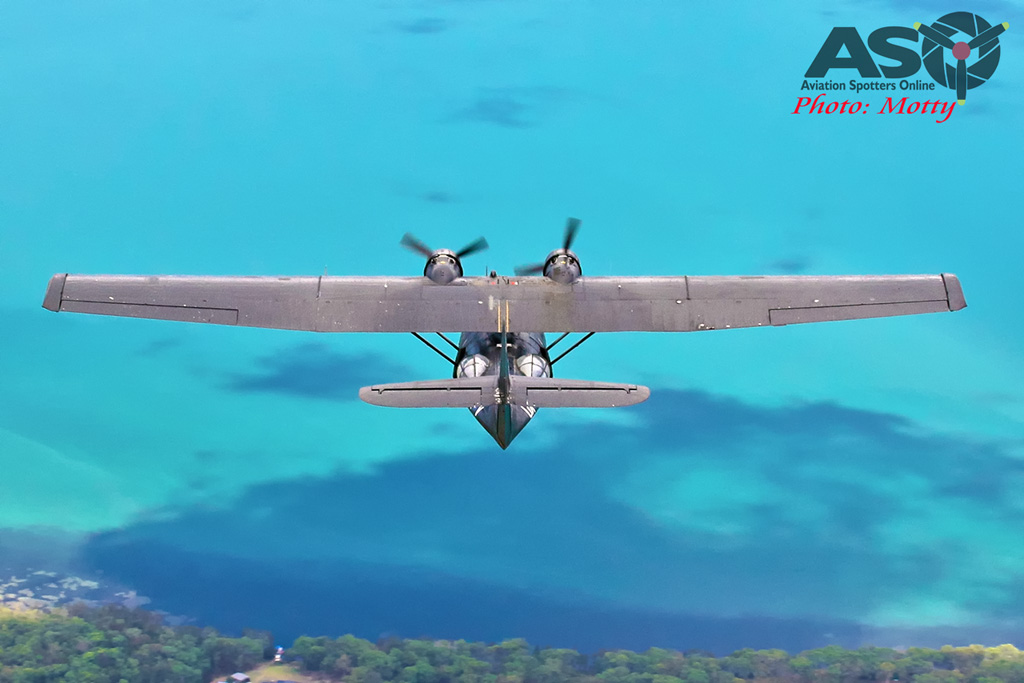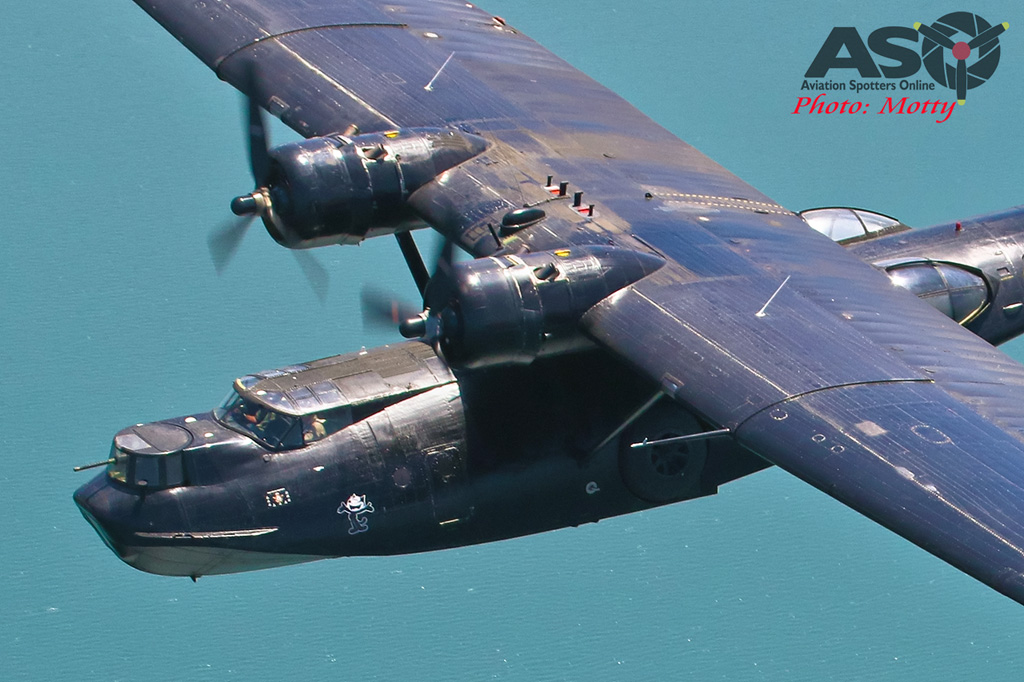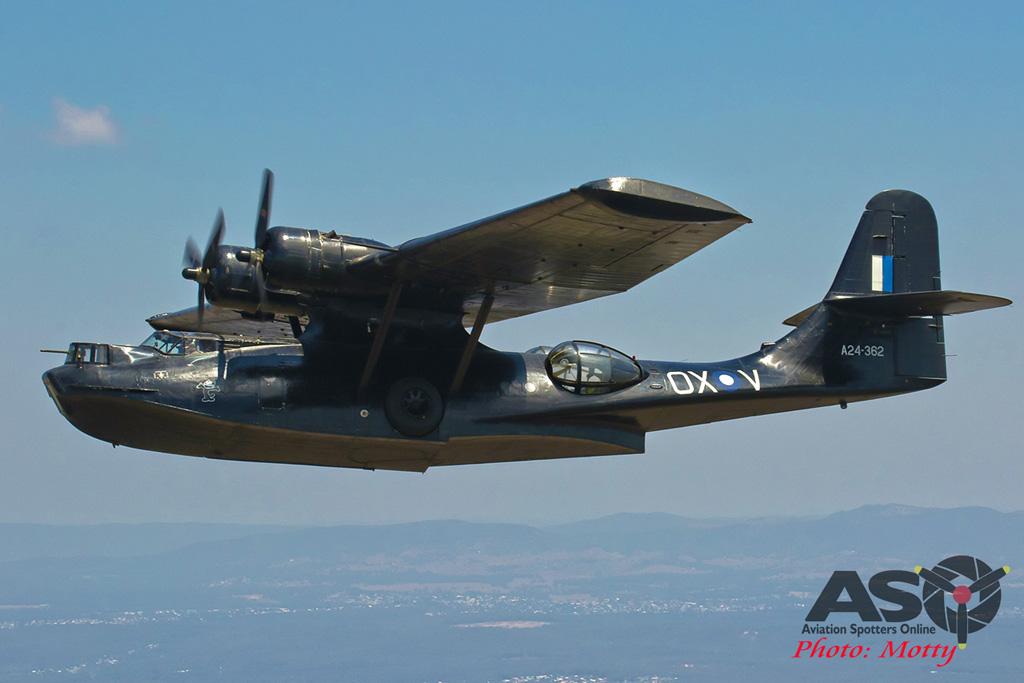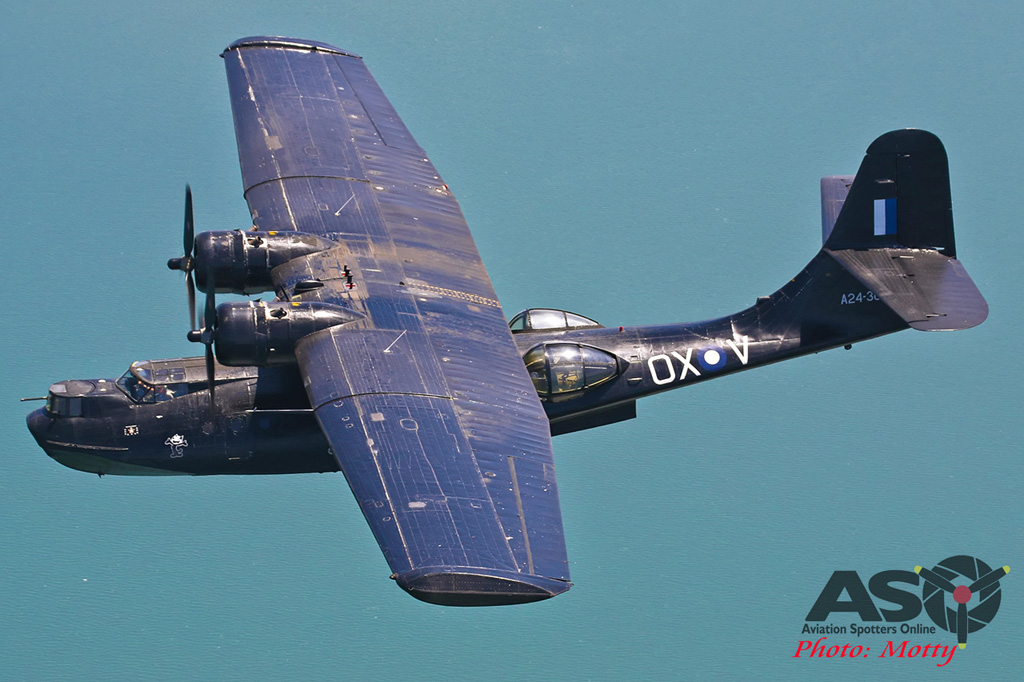 The Cat (also known as "Felix, after a wartime cartoon feline character which is also displayed on the aircraft's nose) appeared in the distance but continued to the north-west and didn't return. As became clear afterwards, the crew had experienced some problems with the No2 engine so, in the interests of safety, they elected to make a precautionary landing at Rutherford airport near Maitland. This marked the beginning of an extended stay at Rutherford for Felix as the team from HARS began the long and difficult task of changing the suspect engine on a large and historic warbird, a long way from home base.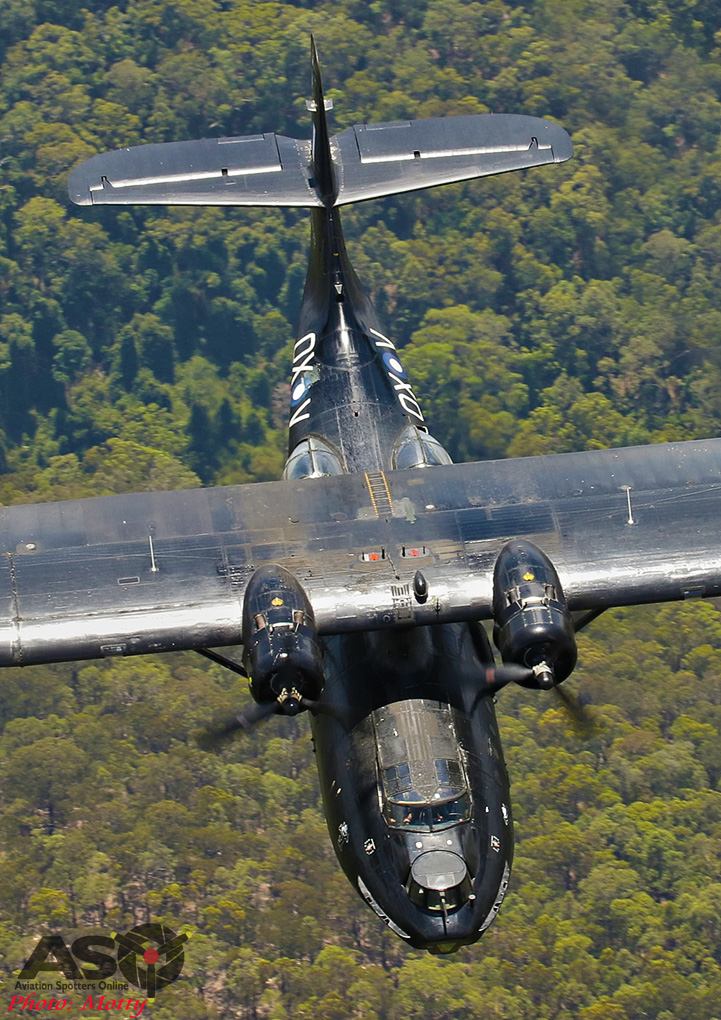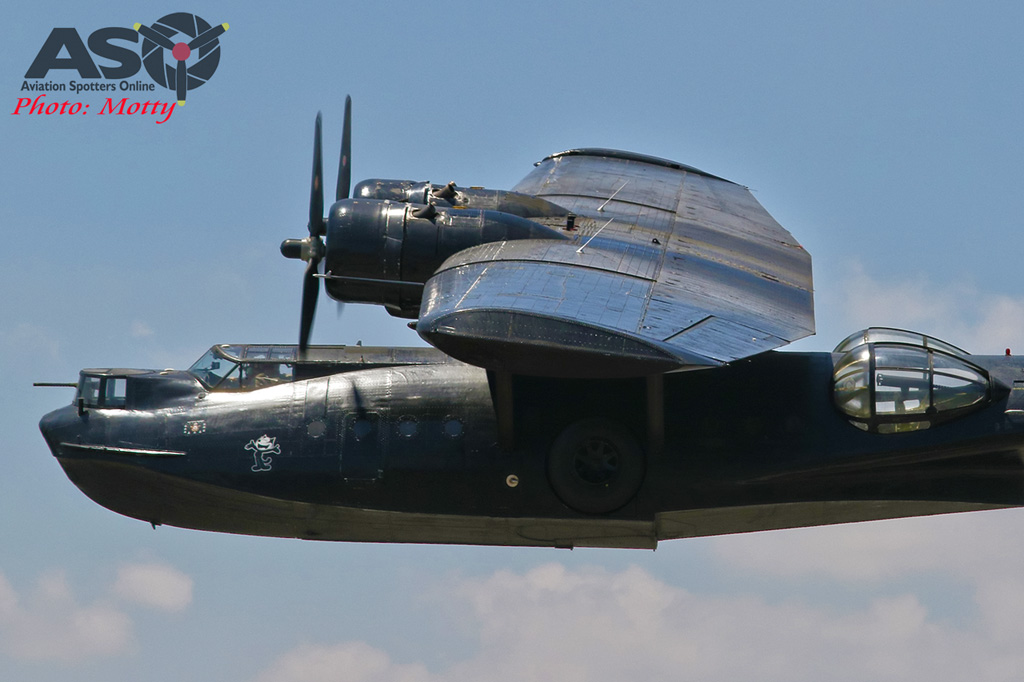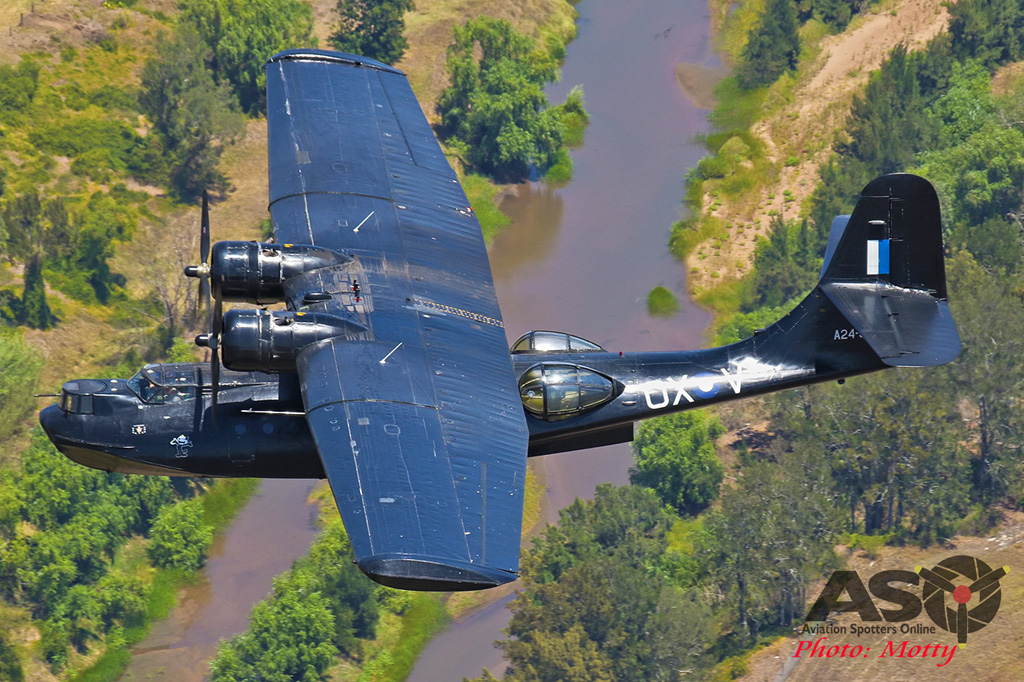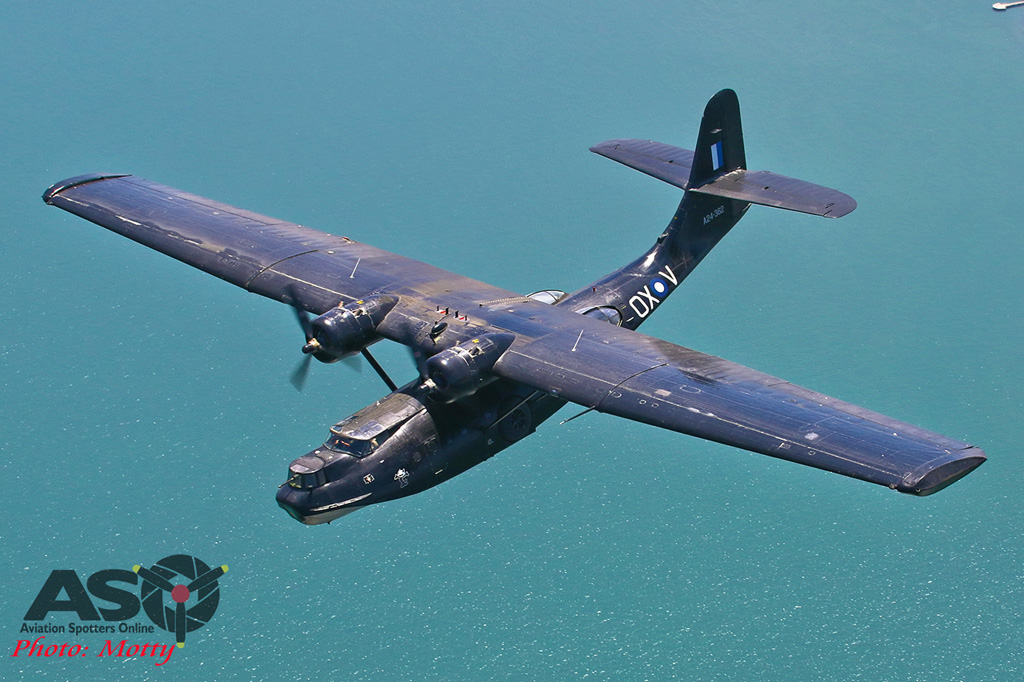 Whilst it's due to an unfortunate situation, having Felix at Rutherford has been a great chance for Newcastle and Hunter Valley locals to see the rare machine and, wherever possible, the crews have generously allowed visitors to get up close and have a good look at the old girl, including a rare glimpse of the cramped interior.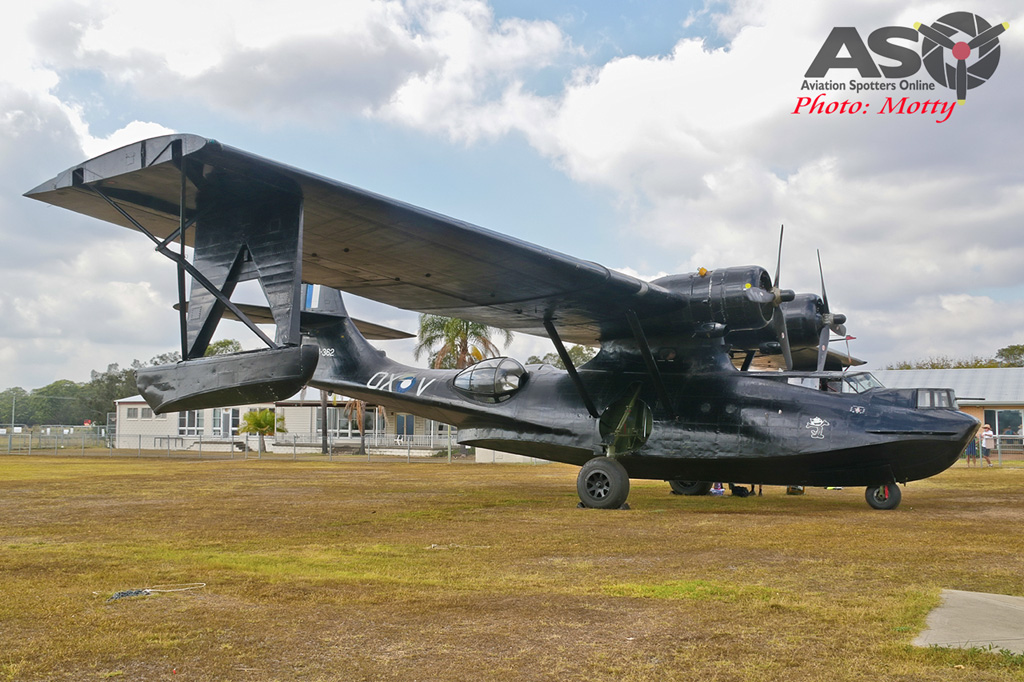 Whilst the Catalina has been a welcome visitor at Rutherford, it was not the best conditions for the storage of such a large and historic airframe, which is normally well looked after inside a large hangar at Albion Park (especially during an Australian Summer). So, after a magnificent effort by everyone at HARS, the engine was successfully replaced and, following test runs and system checks, Felix was ready to return home to Illawarra.
The time finally came last weekend (Saturday 10th of February to be precise) for Felix and her crew to bid farewell to their temporary home in the Hunter Valley and make their way down the coast to Albion Park. As the crew got the large machine airborne after midday, I was lucky enough to be able to acompany them on the first stage of the trip to around the southern end of Lake Macquarie and get these photos. After passing by Sydney Harbour, Felix and her crew finally arrived home to Albion Park just after 2pm, to the delight of all involved.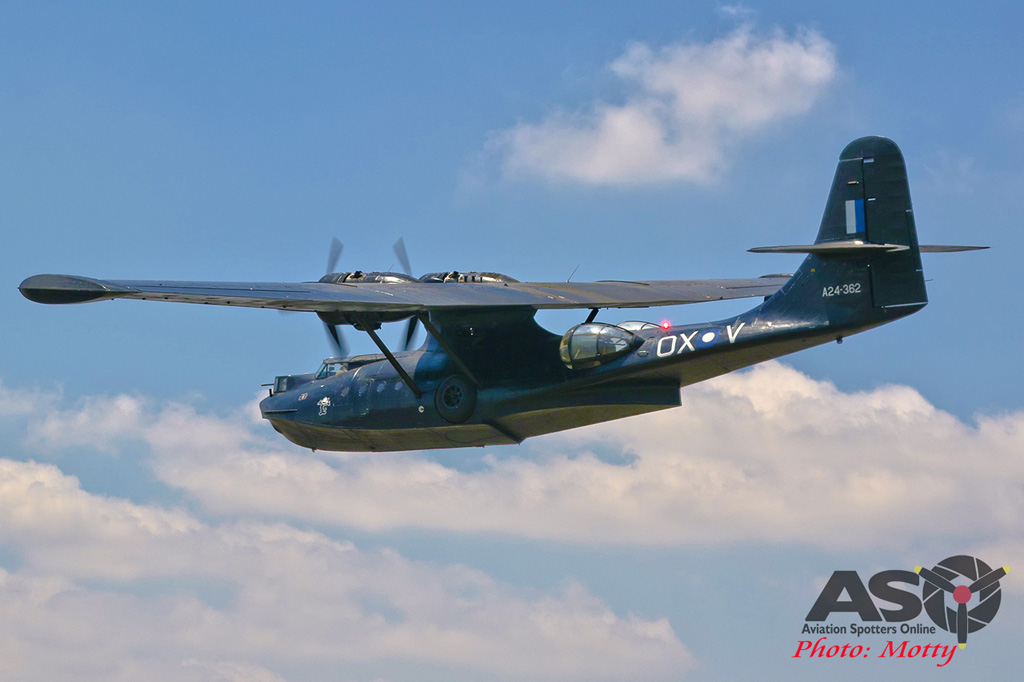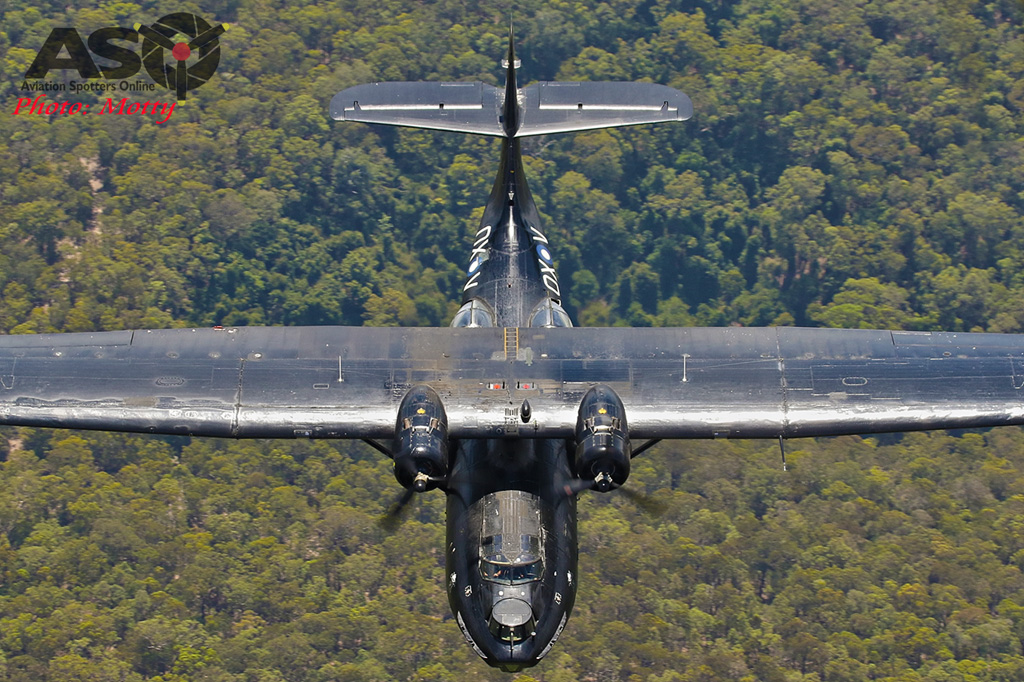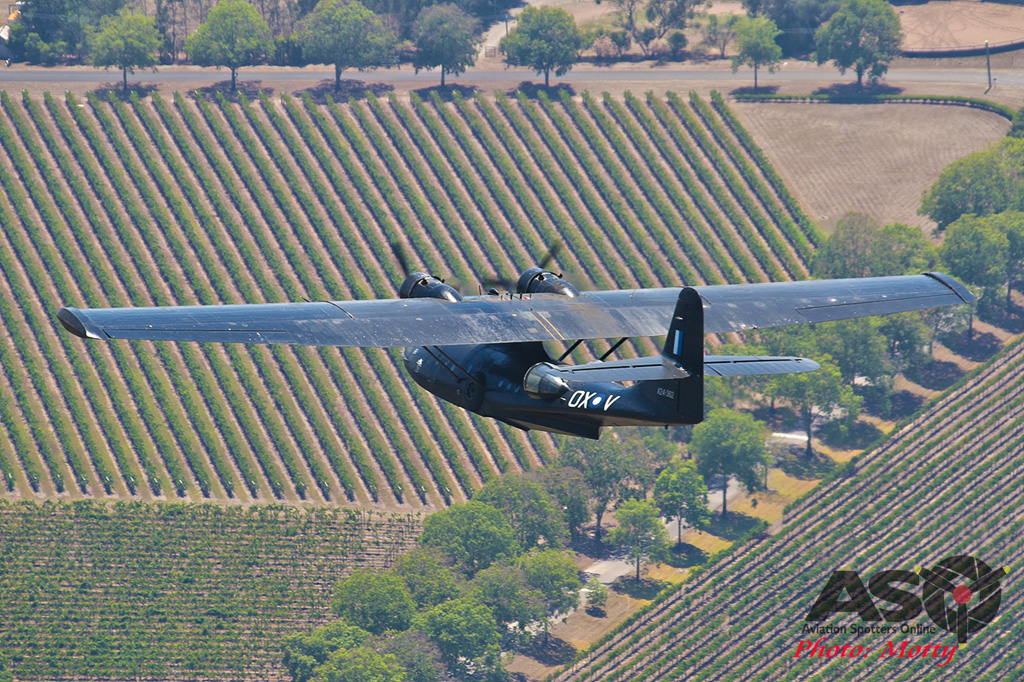 Congratulations to everyone involved in what has been a huge effort to get the Catalina back into the air. A lot of time and effort has been put in by a lot of people, often in difficult conditions, to ensure that this rare and historic aircraft could make it home safely once again.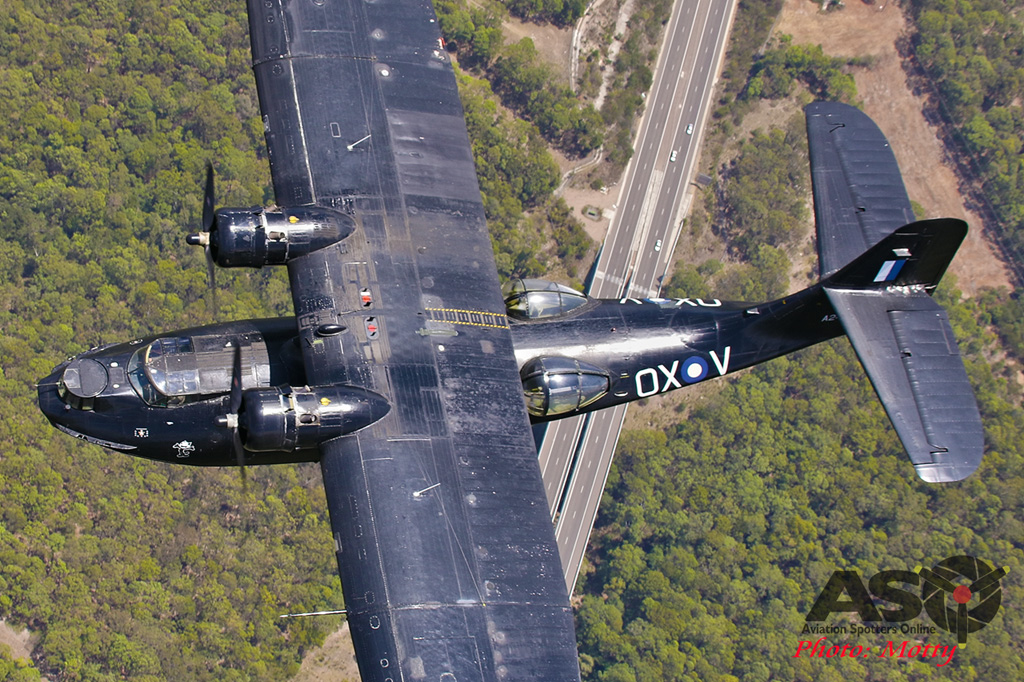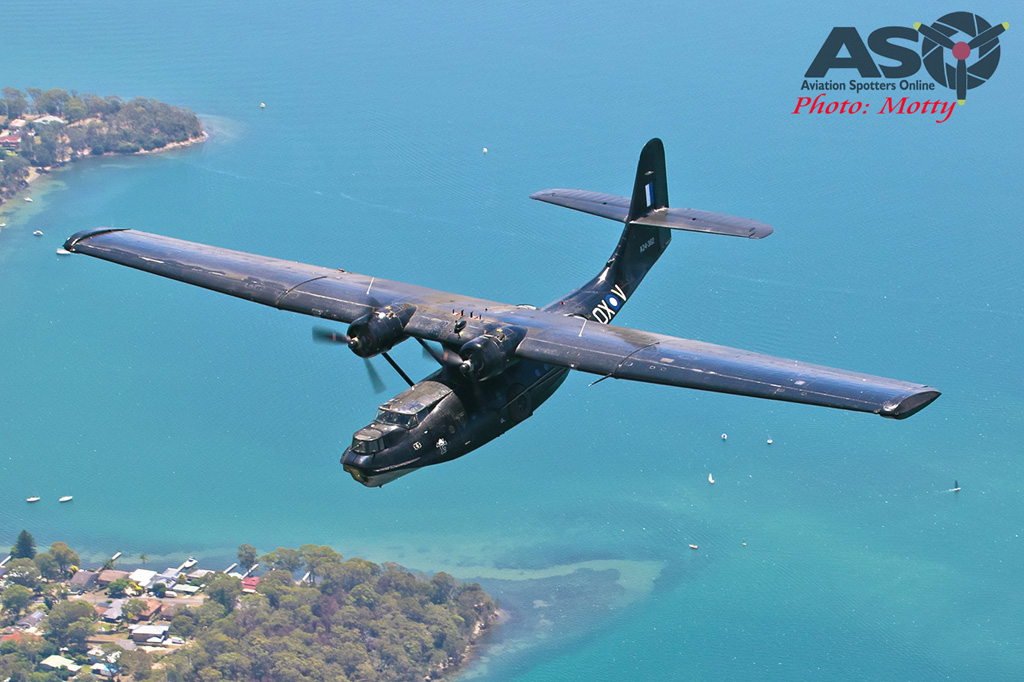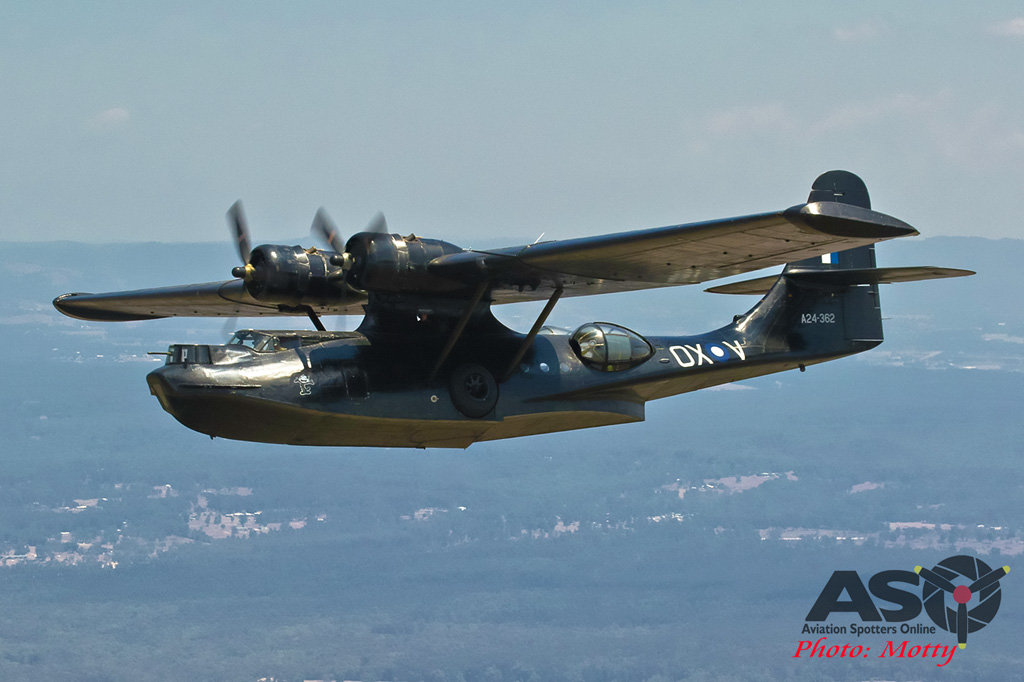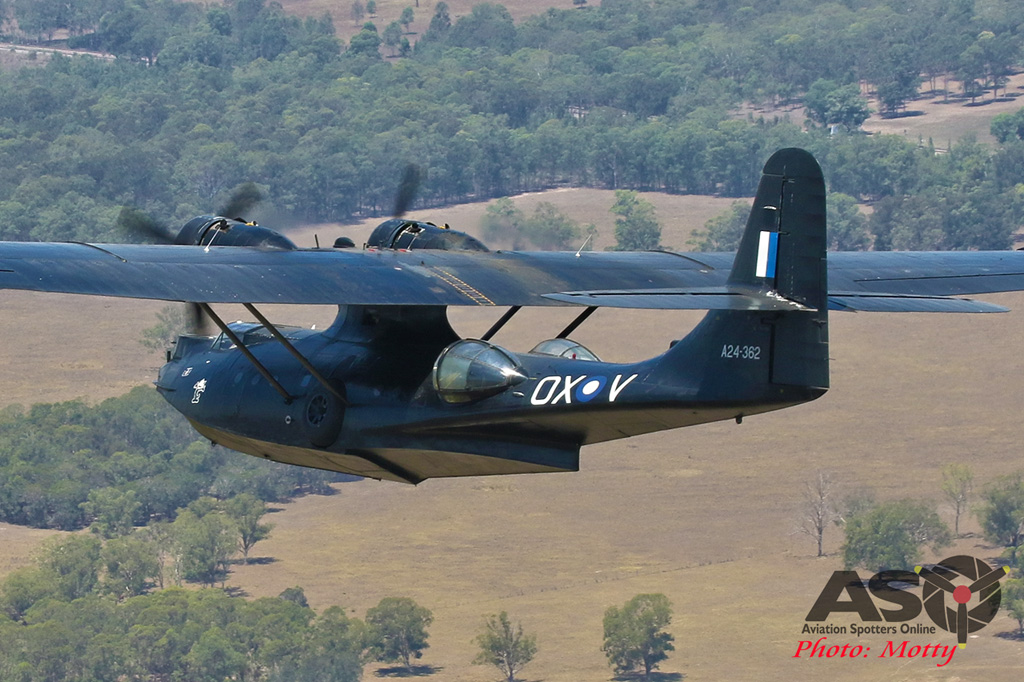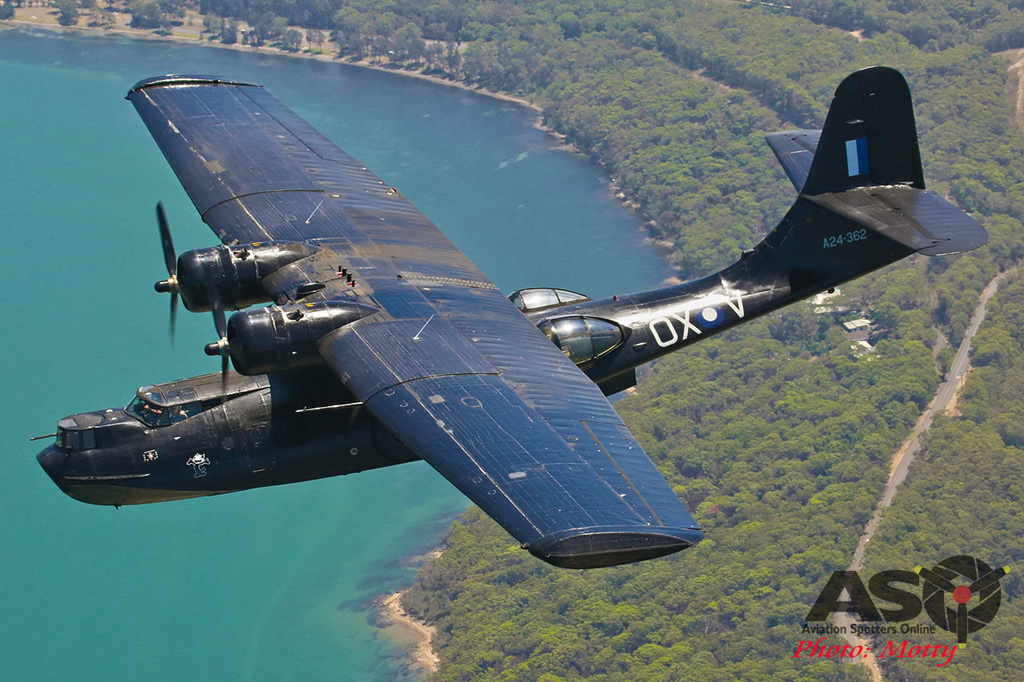 My sincere thanks to the team from HARS and Paul Bennet for the very rare opportunity to capture Felix in her element.
Motty.