The 2023 Australian International Airshow was once again another showcase for the Royal Australian Air Force, to provide the Australian public the chance to view their aircraft up close on the ground, in the sky, plus the opportunity to chat with the men and women that fly and maintain them. One such aircraft that always attracts attention is the Boeing E-7A Wedgetail operated by No.2 Squadron.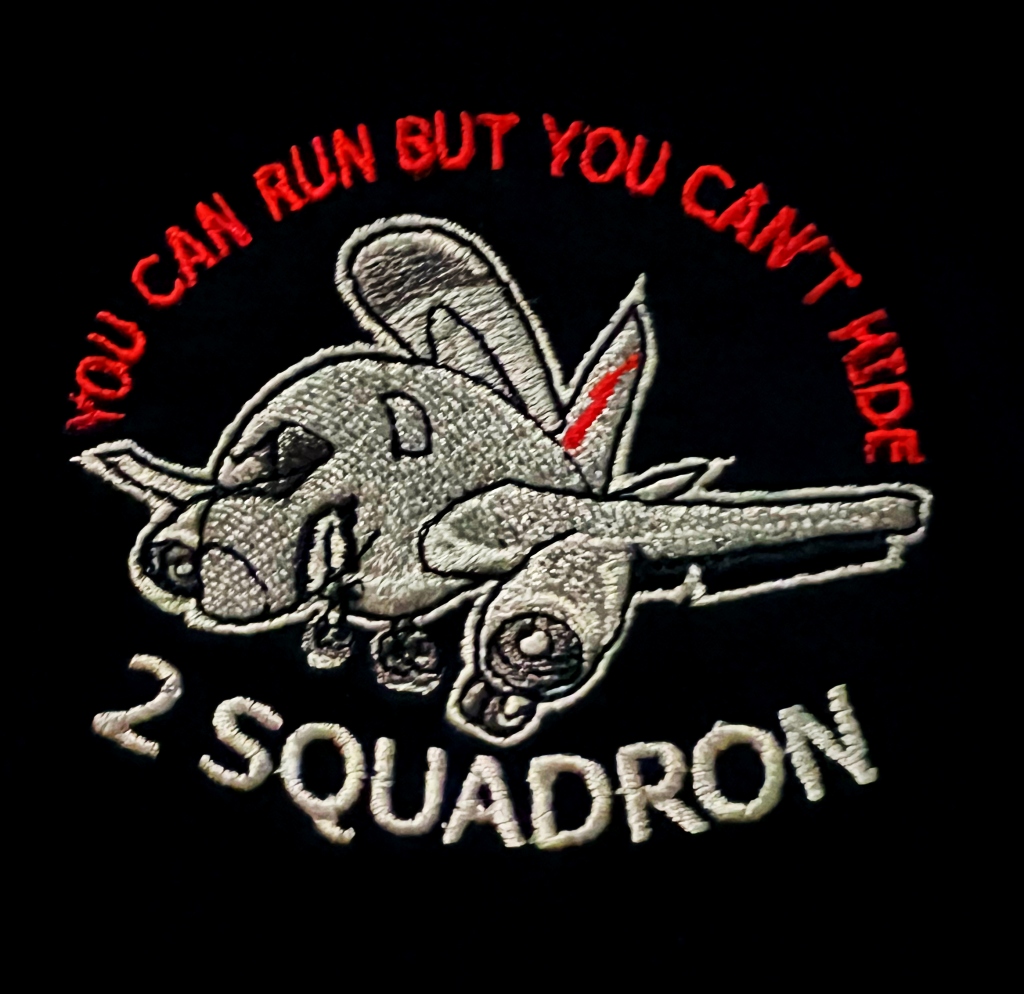 Boeing E-7A Wegetail
The Boeing E-7A Wedgetail Airborne Early Warning & Control (AEW&C) aircraft, is a twin-engine platform based on the Boeing 737-700 Next Generation series. It is lighter than the 707-based Boeing E-3 Sentry,and has a fixed, active electronically scanned array radar antenna instead of a rotating one.
Based on the Boeing 737-700 design, the E-7A Wedgetail is equipped with an advanced multi-role electronically scanned array (MESA) radar, and 10 state-of-the-art mission consoles from which the crew can track airborne and maritime targets simultaneously.
Australia's fleet of six E-7A Wedgetail aircraft provides the Royal Australian Air Force with one of the most advanced airspace battle management capabilities in the world. Over a 10-hour mission, the E-7A Wedgetail can cover more than four million square kilometres, an area the size of Western Australia or equivalent to the Northern Territory, and is capable of extended long-range deployment with in-flight refuelling, making it a high-endurance airframe.
As part of No. 42 Wing under the command of Surveillance and Response Group, 2 Squadron E-7A Wedgetails make a significant contribution to the delivery of airborne early warning and control for the Australian Defence Force.
E-7A Wedgetail History
The Australian Department of Defence evaluated industry proposals for airborne surveillance and early warning systems as early as 1986, with further studies leading to the approval of the first phase of Project AIR 5077 in 1994. During 1996 Australia issued a Request For Proposal (RFP) for the aircraft under Project Wedgetail. In 1999, Australia awarded Boeing Integrated Defense Systems a contract to supply four AEW&C aircraft with the option for a further three additional aircraft, with two taken on order.
The first two Wedgetails were assembled, modified and tested at the Boeing plant in Seattle, Washington, while the remainder were modified by Boeing Australia, at RAAF Base Amberley in Queensland, with deliveries once set to begin in 2006. After some initial delays due to radar integration, Boeing delivered the first two 737 Wedgetails to the Royal Australian Air Force on November 26 2009.
These aircraft remained Boeing and operated prior to the Royal Australian Air Force's formal acceptance on May 5 2010, with No.2 Squadron accepting its sixth and last Wedgetail on June 5 2012.
All E-7A Wedgetails are operated by Williamtown based 2 Squadron, with the RAAF's fleet of Wedgetails achieving Initial Operational Capability during November 2012.
On 1 April 2014, the first operational sortie for 2 Squadron occurred with the search for lost Malaysia Airlines Flight MH370, helping control maritime air assets off Western Australia's coastline. Another first during October 2014, witnessed 2 Squadron fly their first sortie since the war in Vietnam over Iraq, supporting coalition forces conducting airstrikes against the Islamic State of Iraq and Levant (ISIL).
In November 2015, the Wedgetail performed the longest Australian command and control mission in a war zone during a 17-hour, 6-minute combat mission. This requiring two air-to-air refuelings to stay aloft, with Wedgetail crews routinely performing 13-hour missions at any given time.
MESA Radar
The Boeing E-7A Wedgetail uses the Northrop Grumman Multi Role Electronically Scanned Array (MESA) radar. The electronically scanned AEW&C radar is located on a dorsal fin on top of the fuselage, dubbed the "top hat", and is designed for minimal aerodynamic effect. The radar is capable of simultaneous air and sea search, fighter control and area search, with a maximum range of over 400 km (look-up mode). In addition, the radar antenna array is also doubled as an ELINT array, with a maximum range of over 850 km at 9,000 metres (30,000 ft) altitude, with radar signal processing equipment and central computer are installed directly below the antenna array.
Equipment installed includes –
Electronic warfare self-protection measures
Communication systems including:

HF
VHF
UHF
Link-11
Link-16
UHF SATCOM
ICS
No.2 Squadron
From its formation in 1916 as part of the Australian Flying Corps during World War I, the Squadron operated on the Western Front conducting fighter sweeps and ground-attack missions. It was disbanded in mid-1919, following the end of hostilities, before briefly being re-raised in 1922 as part of the newly independent Royal Australian Air Force, until being disbanded shortly thereafter.
Number 2 Squadron was reformed at Laverton in Victoria on 10 January 1937. At the outbreak of the Second World War the unit searched for enemy vessels in Australian waters using Anson aircraft. After being re-equipped with Hudson aircraft, the squadron moved to Darwin in April 1941 to perform anti-submarine activities and general reconnaissance.
The end of 1944 was spent targeting enemy barges and freighters, now relied upon to supply their outer garrisons. In early 1945 these tasks were continued in conjunction with 18 Squadron, before 2 Squadron being moved to Borneo shortly after the end of the war and played an important role in locating prisoner-of-war camps and dropping supplies to camps in the Celebes. The Squadron assumed transport operations until it moved to Laverton, Victoria in December, when it was reduced to a cadre basis and eventually disbanded on 15 May 1946.
In the post-World War II period, the Squadron was reformed briefly as a communications squadron based at Mallala, South Australia during June 1947, and after some re-organisation early the following year, the Squadron found itself at RAAF Base Amberley in Queensland, taking over from 21 Squadron and their Avro/GAF Lincoln bombers. In 1953, the Squadron was re-equipped with the locally built GAF Canberra bomber which it later operated from RAAF Base Butterworth in Malaysia, during the Malayan emergency, after deploying there in 1958 to relieve Amberley based 1 Squadron and their Avro/GAF Lincolns.
During the emergency, the Squadron undertook airstrikes against communist forces and after the conflict ended, it remained in Malaysia throughout the early 1960s before committing its Squadron of Canberra bombers to South Vietnam in April of 1967.
The Squadron returned to Australia in 1971, having been deployed overseas for a total of 13 years, with 2 Squadron relocating back to Amberley, west of Brisbane, Queensland. It briefly returned to it's role as a bomber, albeit in a training capacity to train, up and coming aircrew for the RAAF's newest acquisition, the GD F-111C. In latter years, the Canberra was relegated to target towing duties in support of the Mirage fighter fleet, including survey photography to support aerial mapping of Australia, plus regions of interest to Australia's north. Eventually, the Squadron's Canberra bombers were retired from service and in late July 1982 the Squadron was disbanded, before the Squadron was re-formed in January 2000 to begin training to operate the newly announced Boeing E-7A Wedgetail.
2023 Australian International Airshow Wedgetail Crew
This years Australian International Airshow held at Avalon Airport, Victoria between February 28-March 5, was a fantastic time for the team at Aviation Spotters Online, that managed to spend some quality time with the crew from E-7A Wedgetail, A30-004 that was on static display during the course of the week.
To see the Wedgetail on the ground, one can't help but think it's just like the airliner you'd fly on when travelling on most western commercial airlines that operate the Boeing 737 airliner; yet this looks a tad different. It's all to do with the giant MESA Radar, that sits atop its fuselage, hence why its been known as the flying surfboard or flying toaster!
ASO was fortunate to interview the many faces and professions, associated with this aircraft, within the Royal Australian Air Force that are pivotal in keeping the Wedgetail in the air, and operating at full capacity.
We here at Aviation Spotters Online are very grateful to the crew of A30-004, who took time out of their day to explain and show us what it takes to keep the Wedgetail in the air, and most importantly, what life is like as a member of the Royal Australian Air Force.
Here's the full video for you all to enjoy-
Cheers
Mark Pourzenic