The Texan made a spectacular sight in its bright silver, red and yellow colours, trailing a ribbon of white smoke against the crisp, clear blue autumn sky accompanied by the characteristic rasp of its radial engine and prop.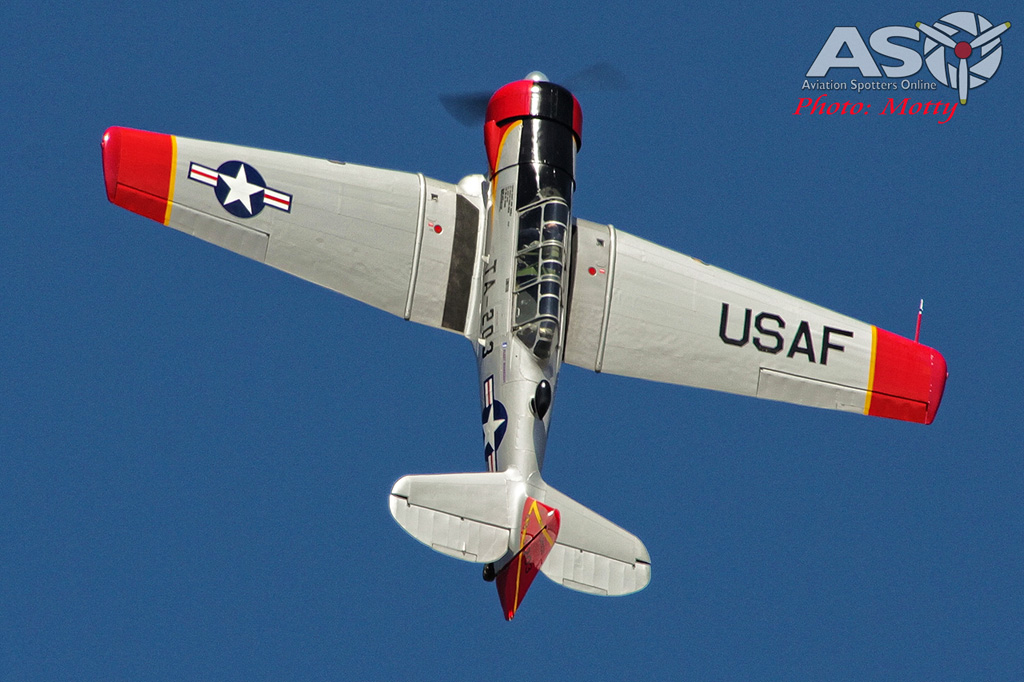 Back in April the Mudgee Aeroclub held the Wings, Wheels and Wine air and car show at, you guessed it, Mudgee to showcase aviation and local clubs for a great day out for local families and enthusiasts from around the area.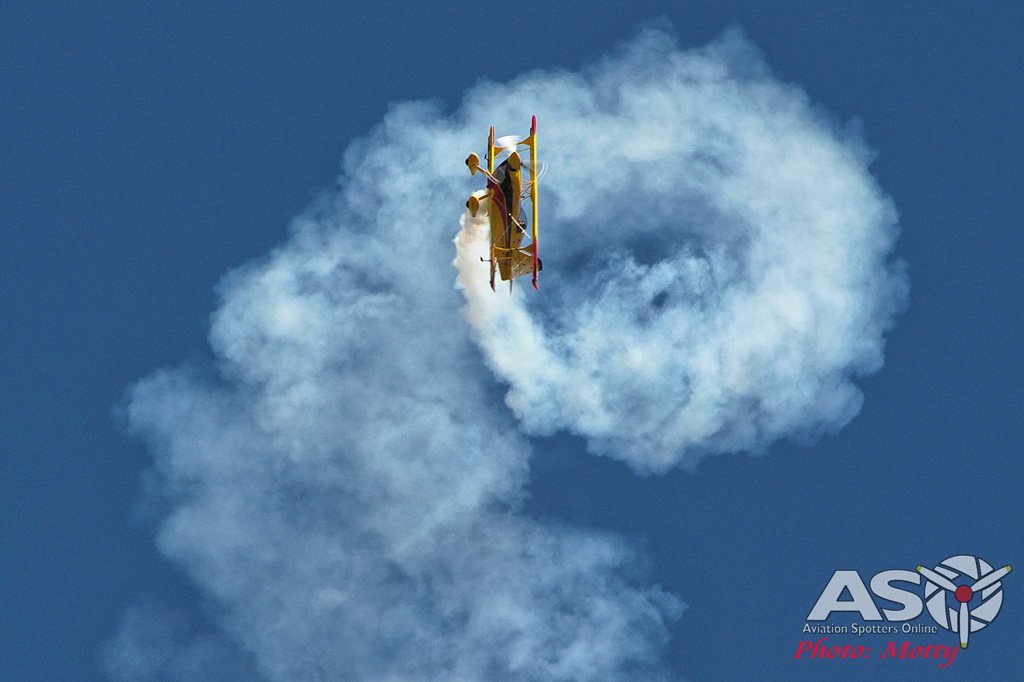 Mudgee is a picturesque country town in the western foothills of the Blue Mountains, just a few hour's drive from Sydney, known for its wine production and mining and is typical of the rural and regional areas to which the team at Paul Bennet Airshows has done great work in bringing back the country airshow in recent years (see one of our earlier articles, Gunnedah and Craft Airshows from 2015).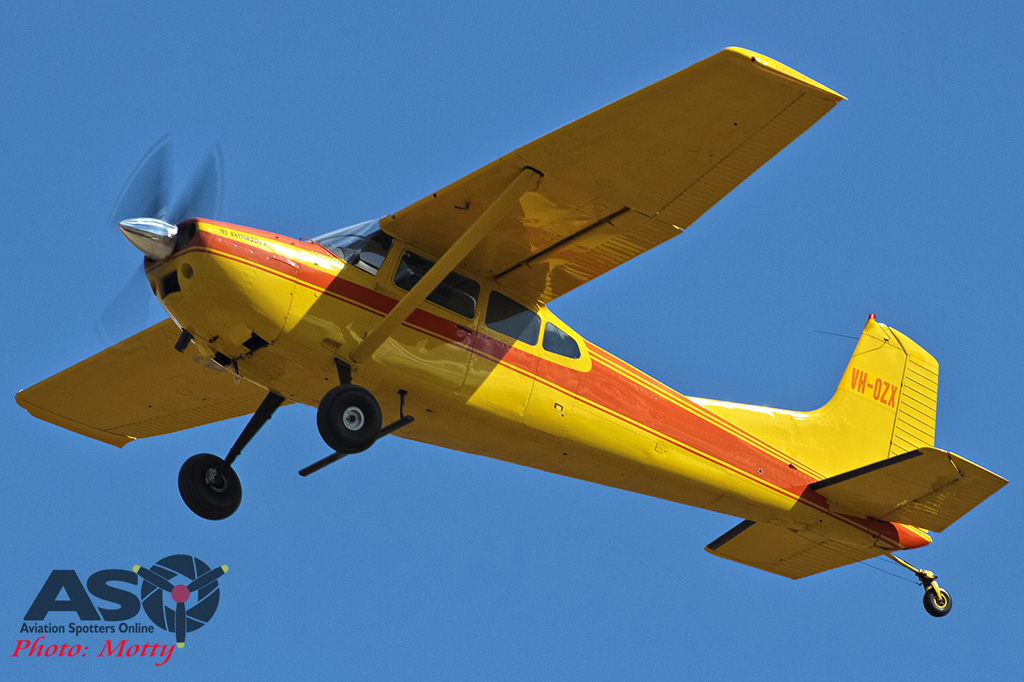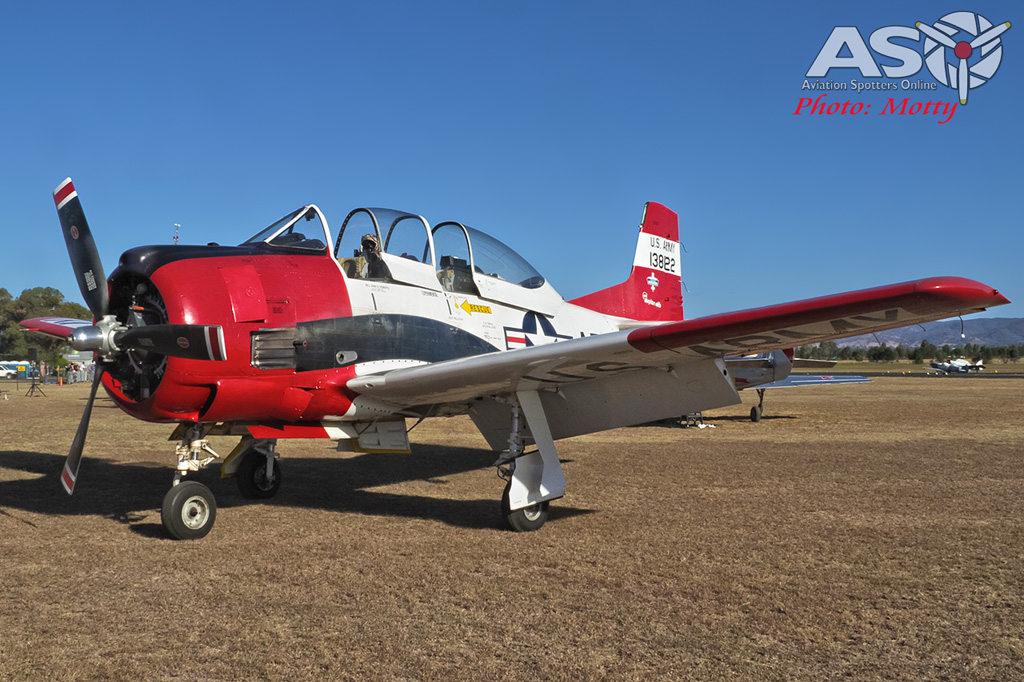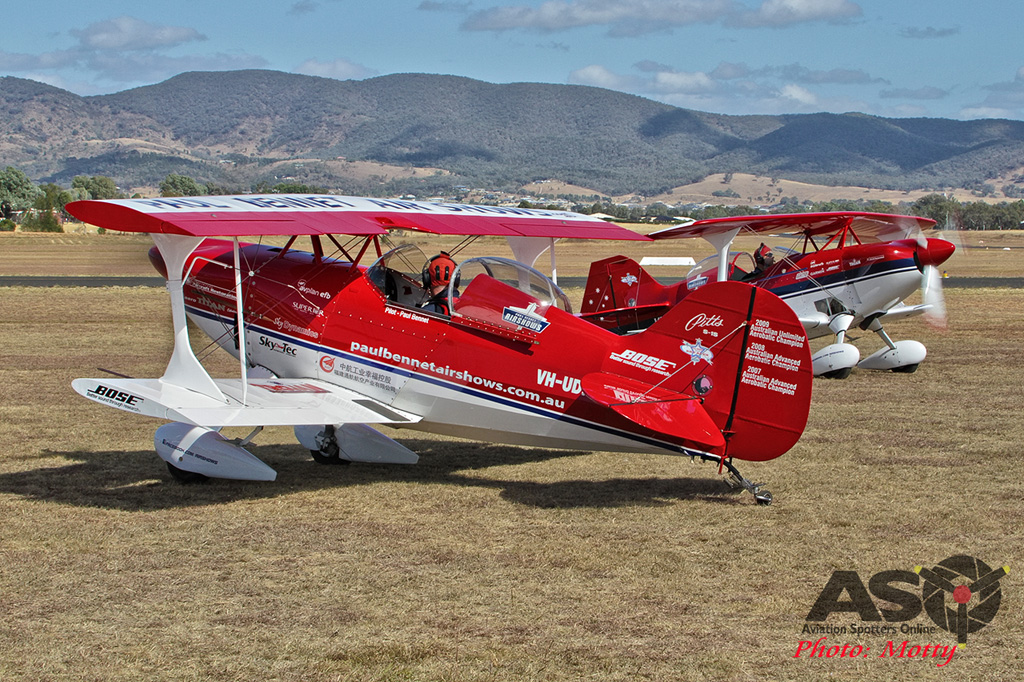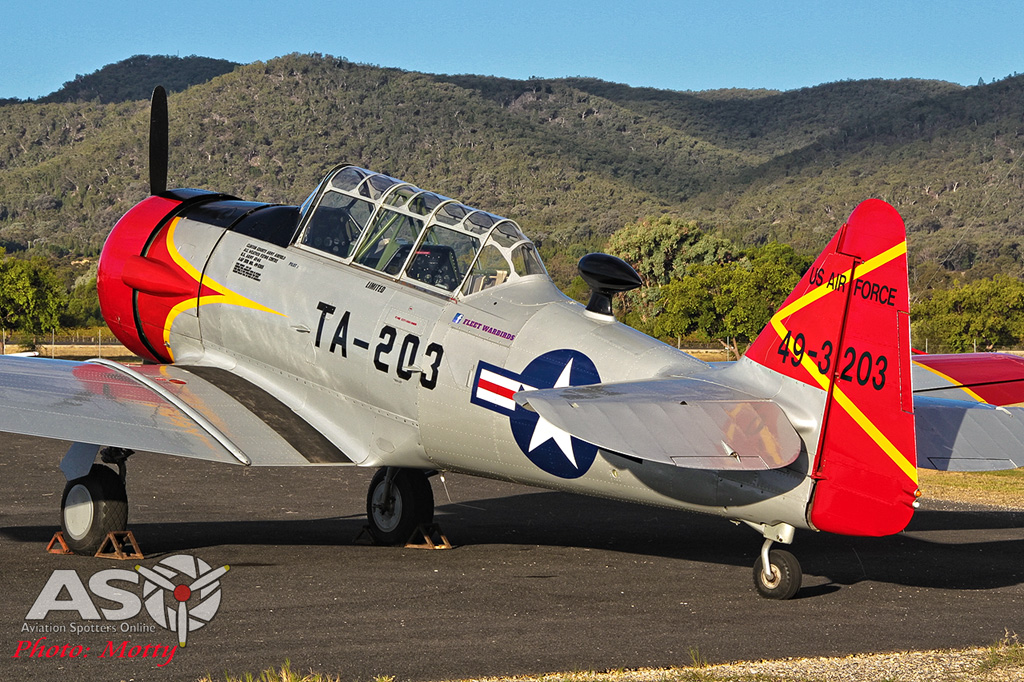 The show opened in glorious weather with what is becoming something of a trademark for a Paul Bennet show, a flag drop, where a parachutist jumps with a large Australian flag and is circled by Paul in his Pitts, trailing smoke as they descend, followed by a short solo display.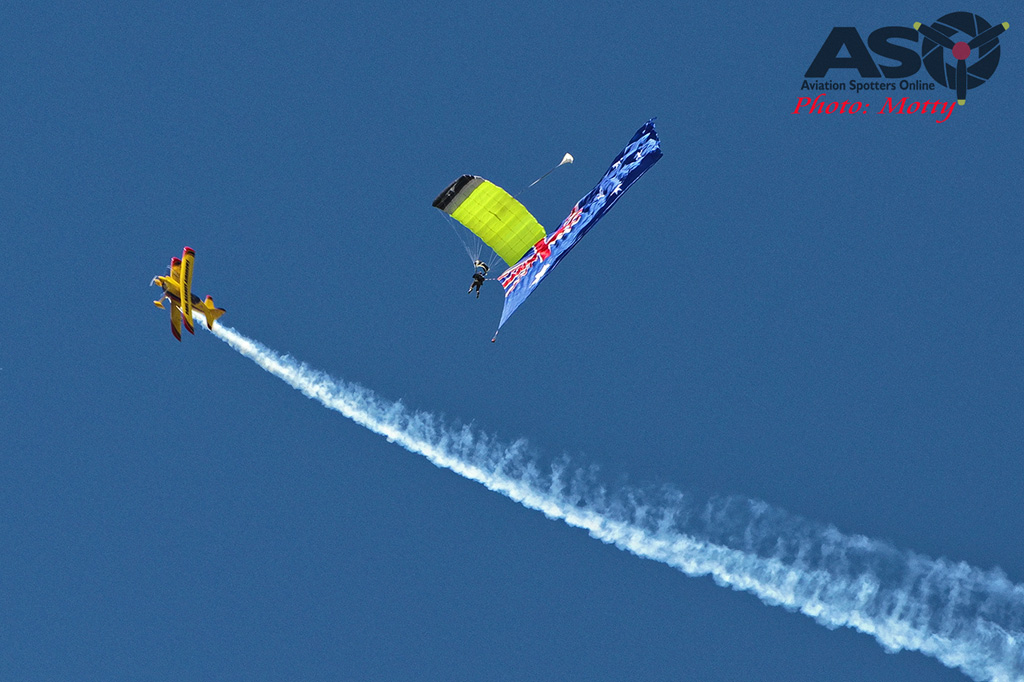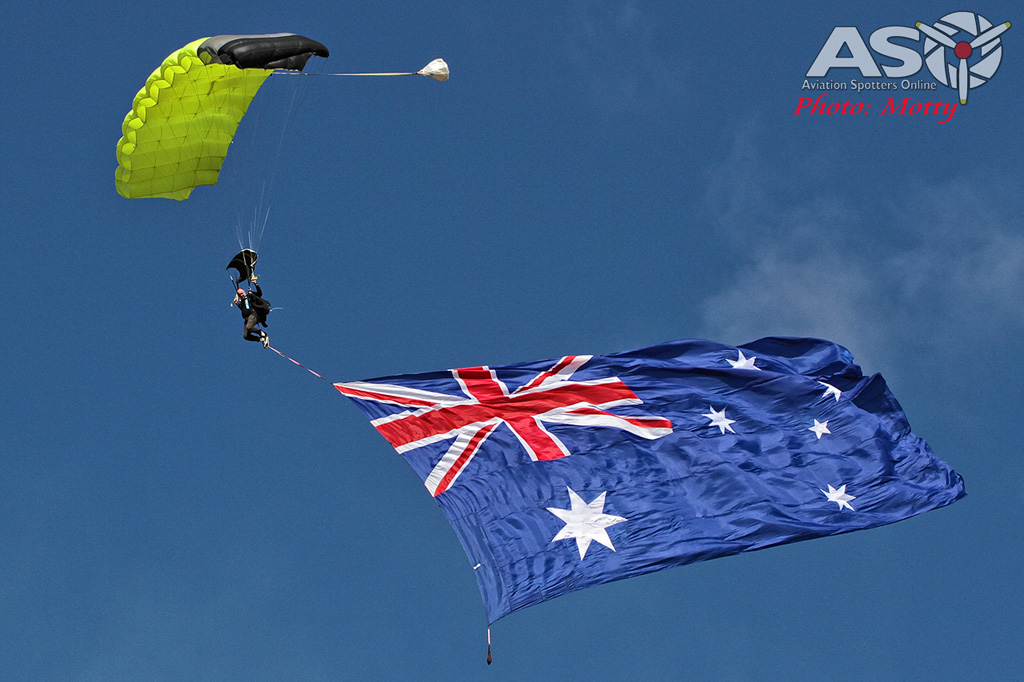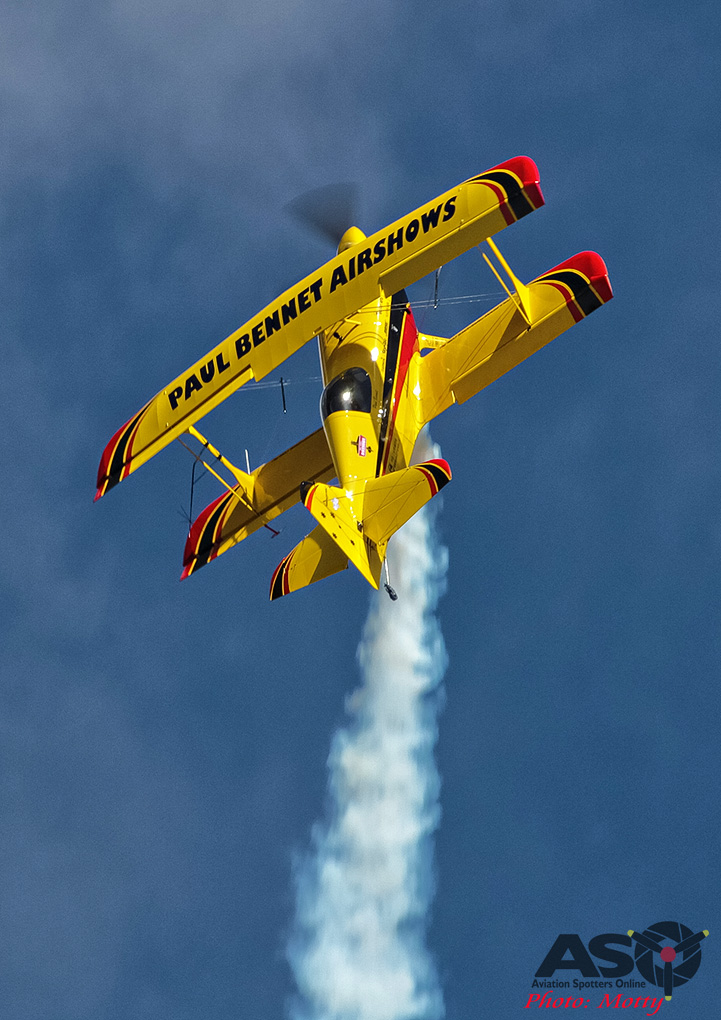 Unfortunately the winds were a little high for the next display, which was to have been a radio controlled aircraft flown by Jeff Sparkes so, after a short break, Paul Bennet, Glenn Collins and Glenn Graham took to the air for their Sky Aces formation routine in their Pitts Specials. The guys are always a crowd favorite with their close formation aerobatics and dynamic maneuvers.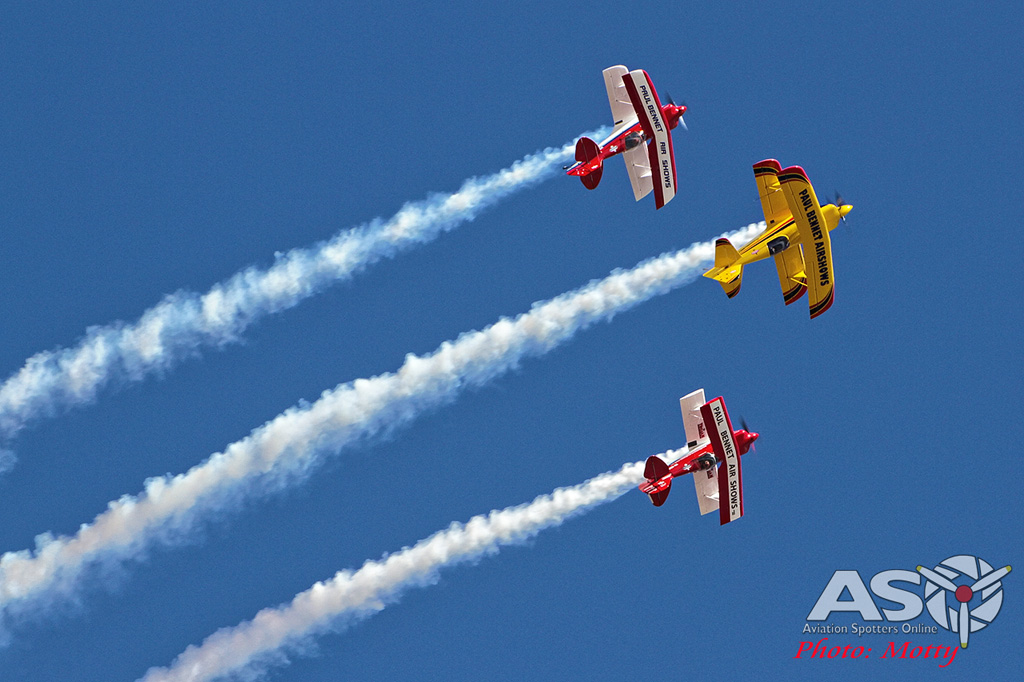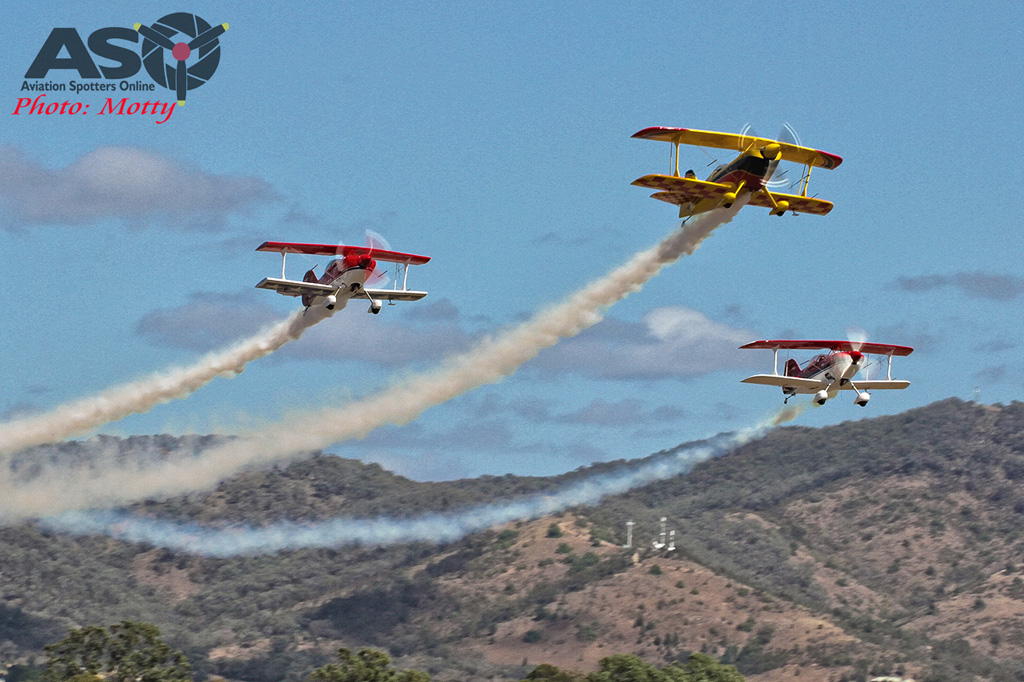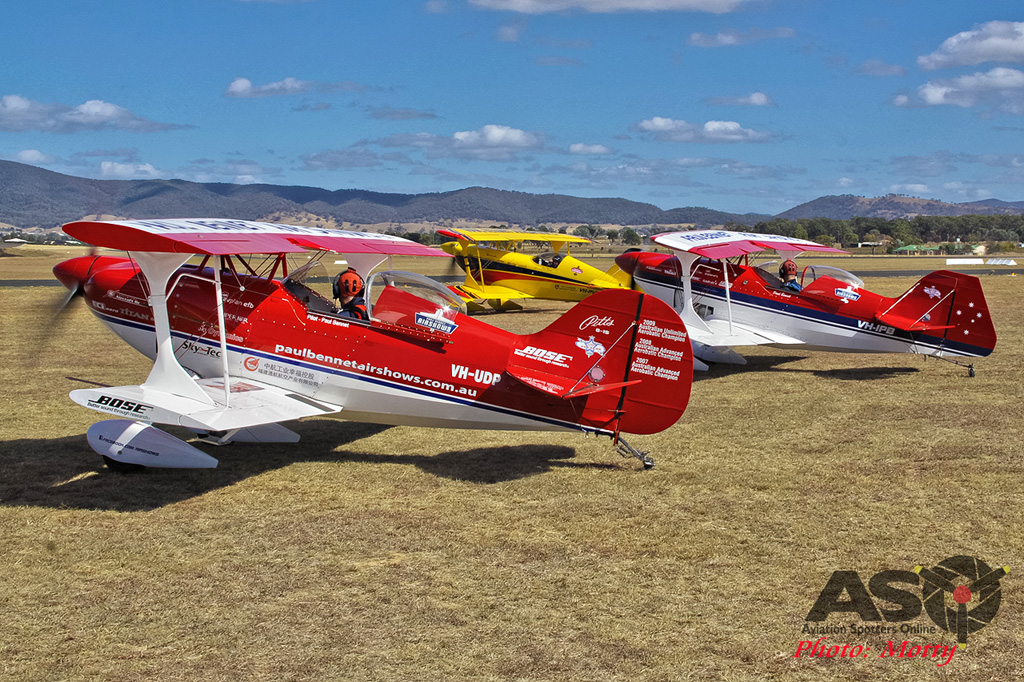 Next up was Tim Dugan in Fleet Warbird's immaculate T-6 Texan in its beautiful silver, red and yellow colour scheme. I have to admit that this was a personal favorite for me as really like the scheme applied to this machine, which represents an aircraft flown by the US Air Force's All Weather Flying Center in the late 1940s, and it looked fantastic as Tim displayed it expertly against a deep blue country sky.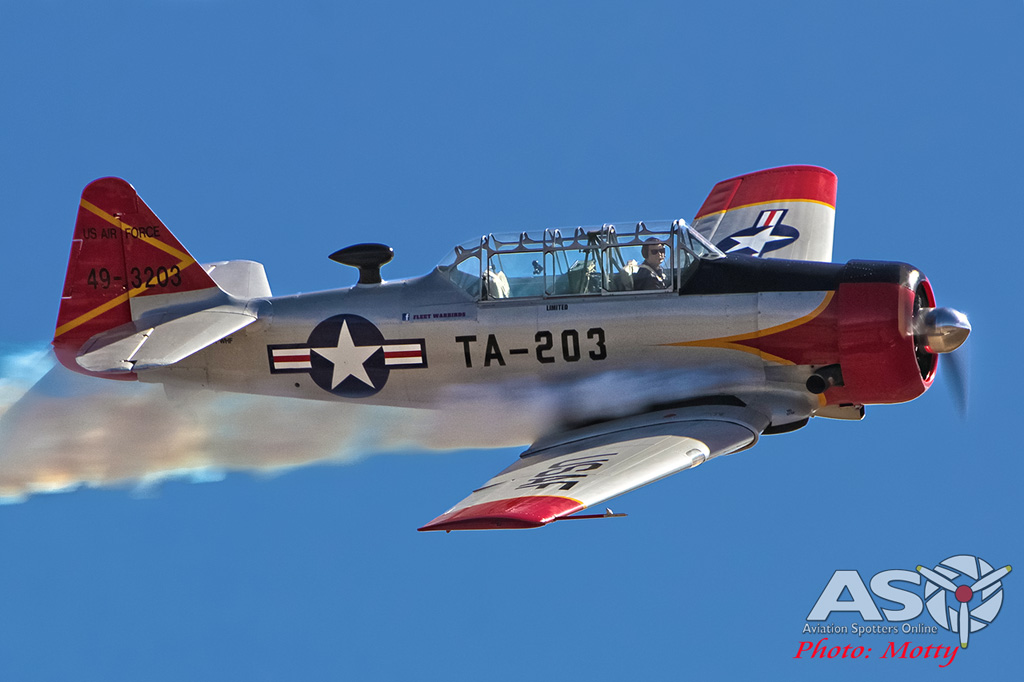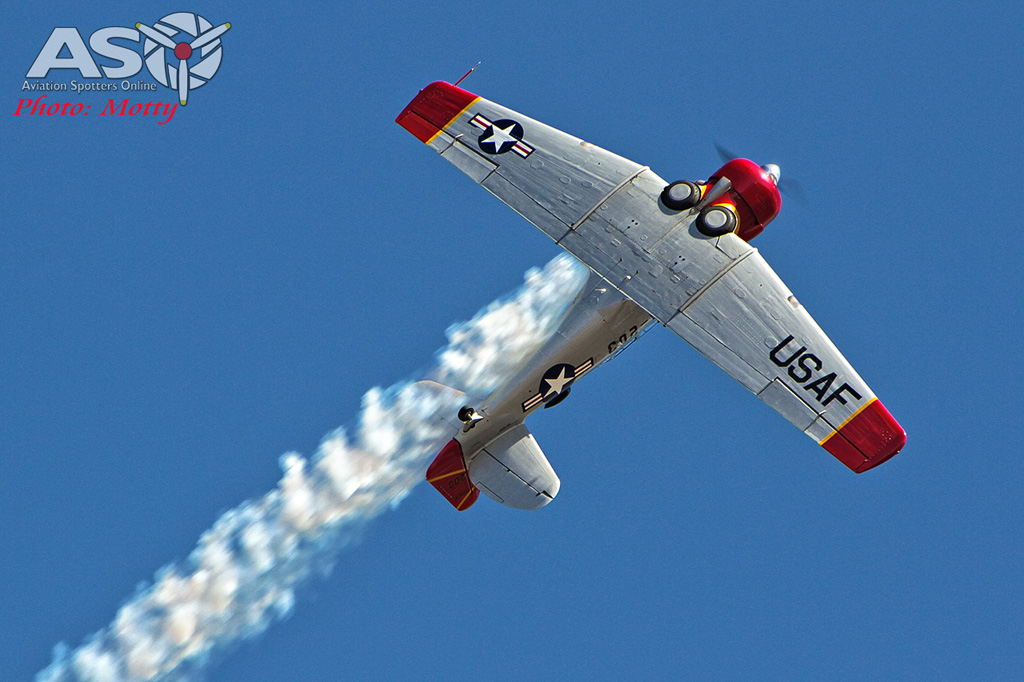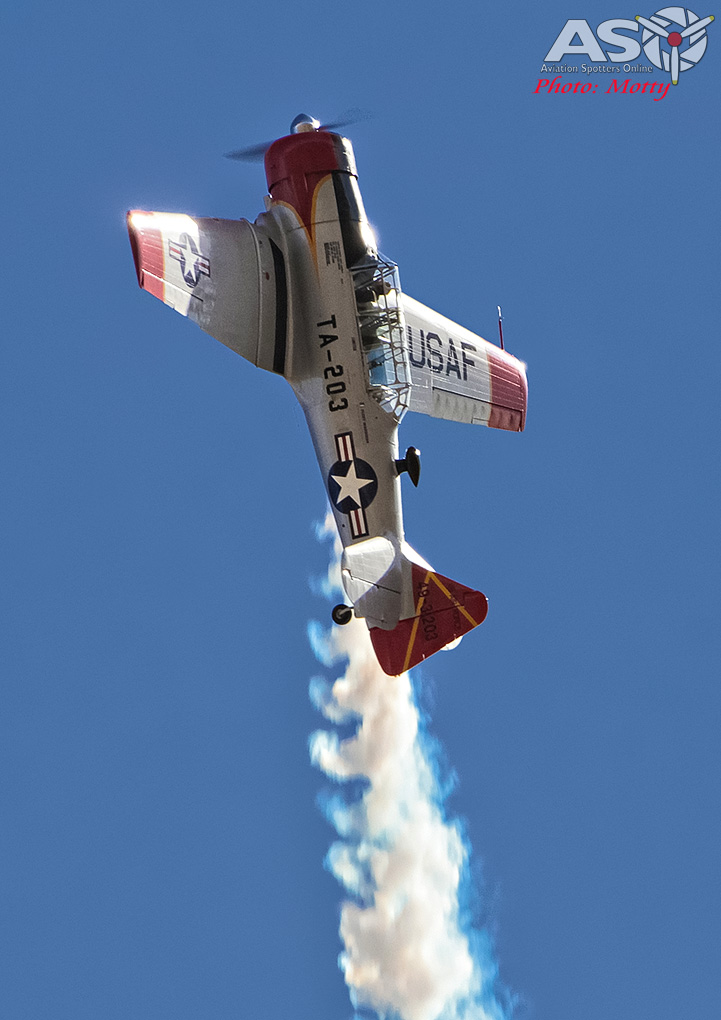 For a change of pace, Mark Pracy then took to the air in Fleet Adventures' L-39. Interestingly, this is the same aircraft that Mark took to the US to compete in the famous Reno Air Races, in 2011, 2012 & 2013 and at which he won rookie of the year in 2011. It too made a wonderful sight in its all-over white with blue tail against the clear sky.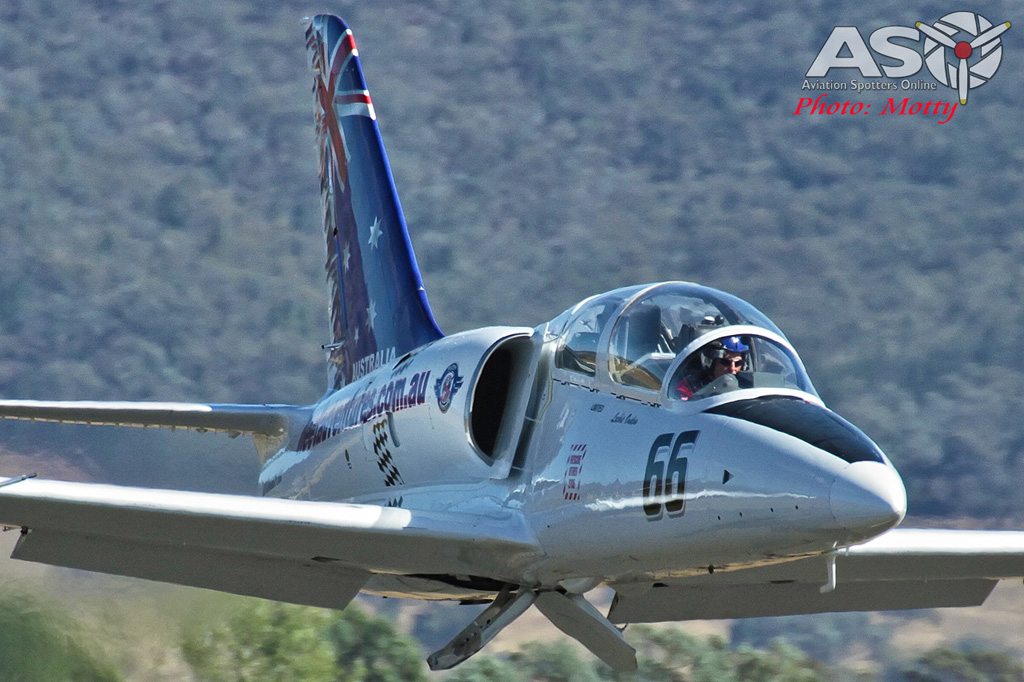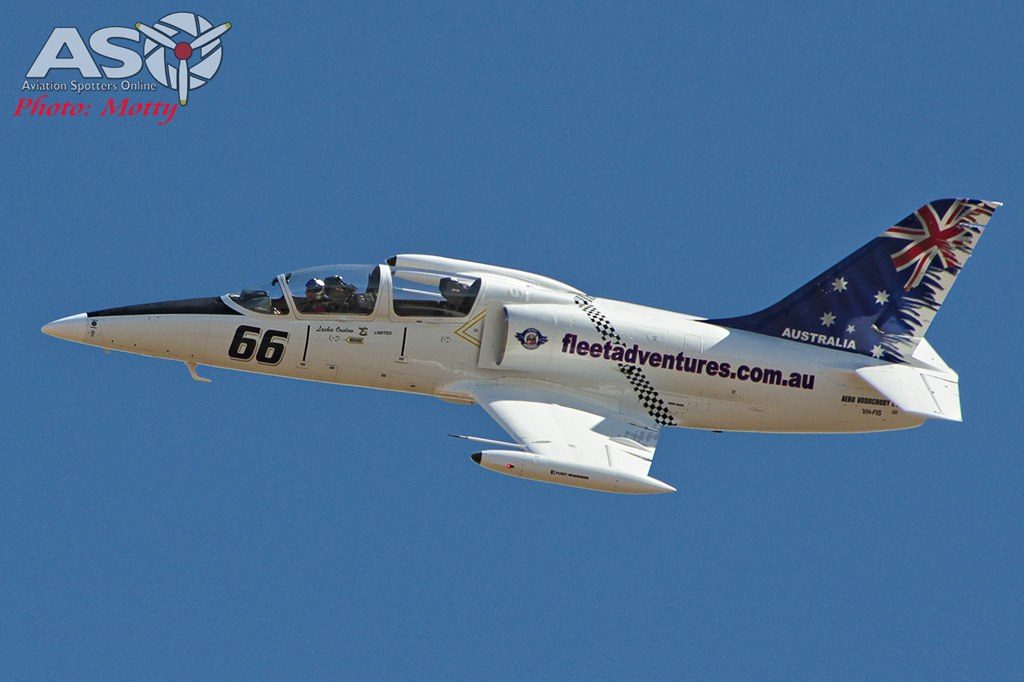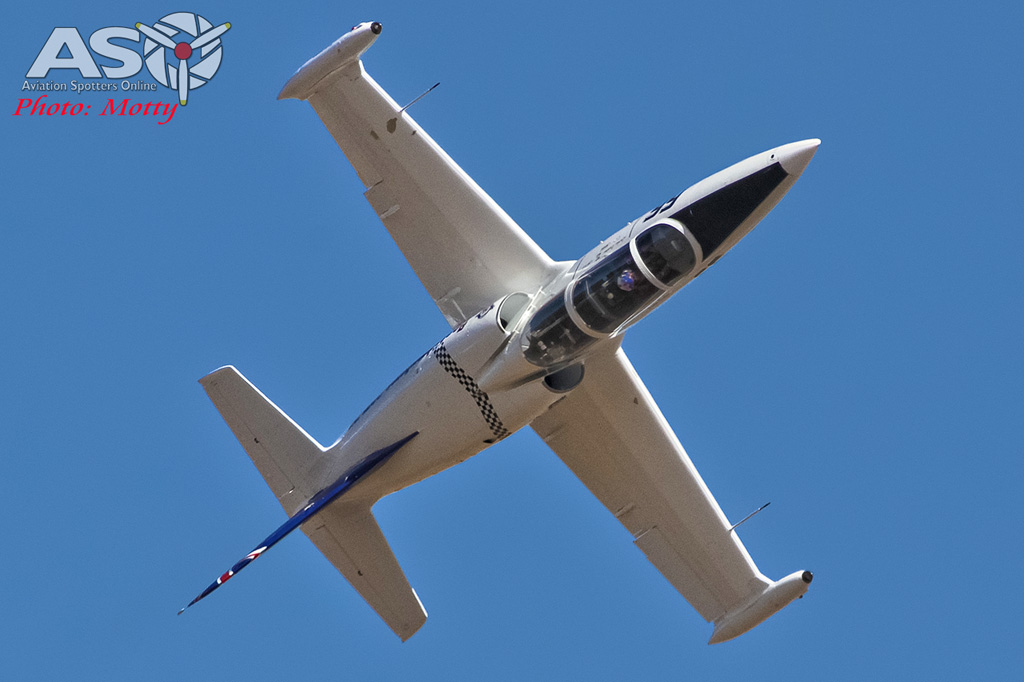 Paul Bennet's next appearance was in his massive Grumman Avenger; about as far removed from his diminutive and agile Pitts Specials that you can get in a single engined prop aircraft. The large Avenger is nevertheless still an impressive performer and great to watch displayed in Paul's hands.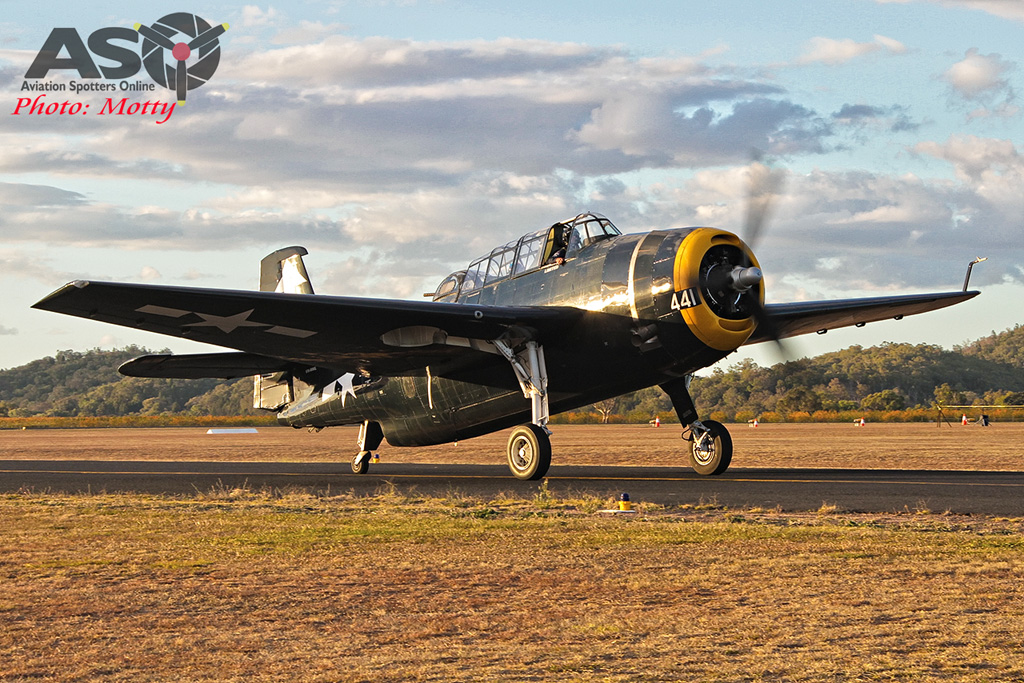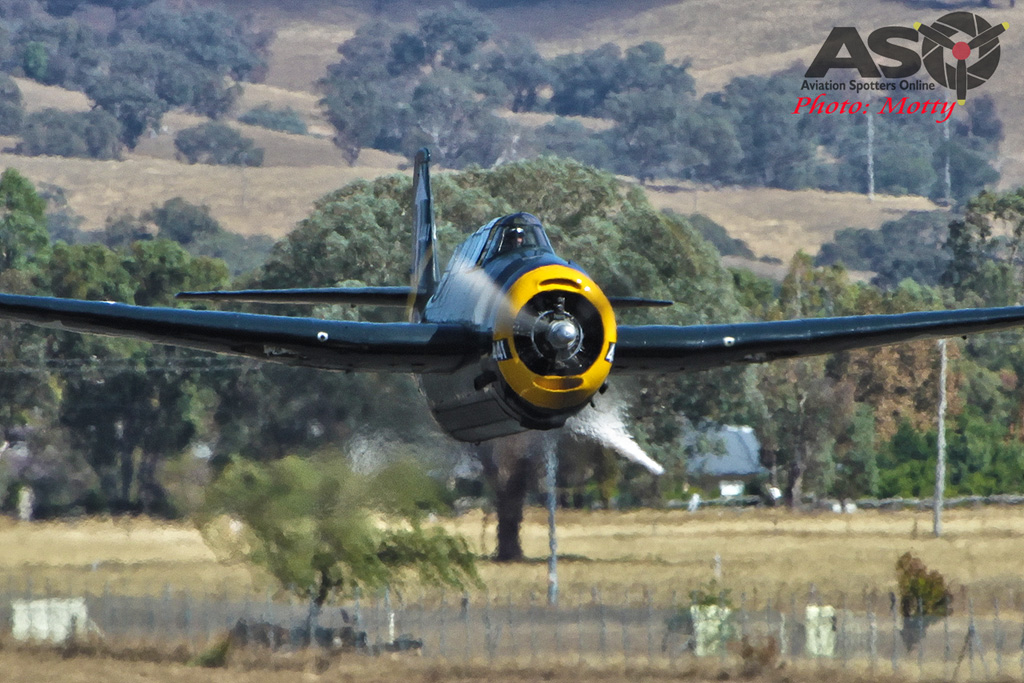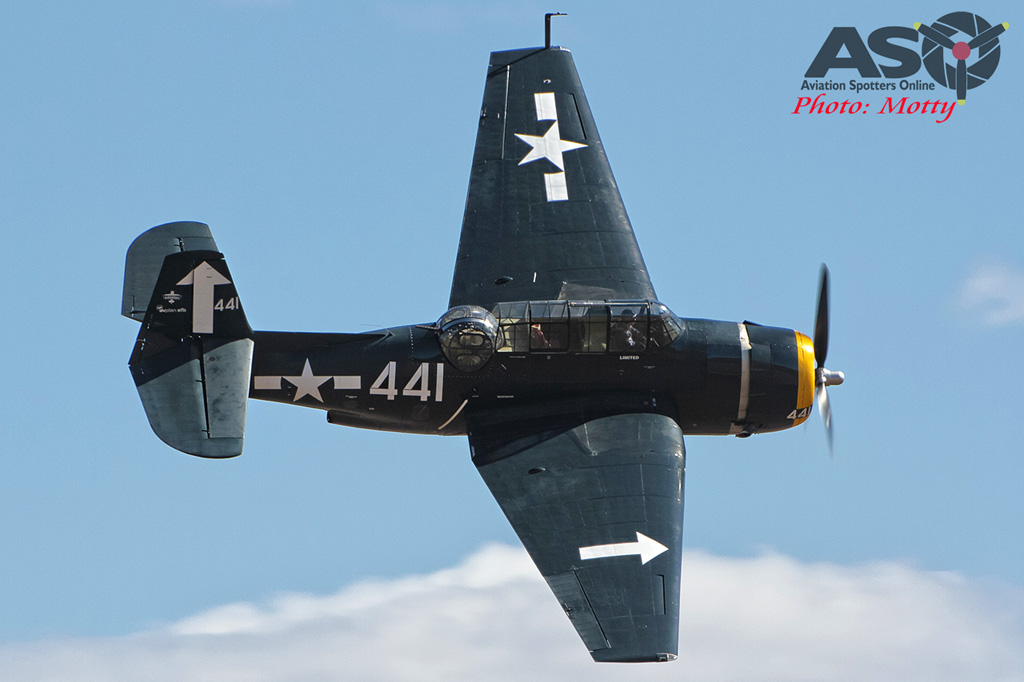 There were short breaks in the displays throughout the day as regional airline, Fly Pelican, conducted its regular RPT flights in and out of the airport with their Jetstream 32s, but they also conducted some sightseeing and experience flights, specifically for patrons at the show, for the remarkable price of just $20 per person. This was a wonderful idea which gave many families the chance to experience a tour of their local area from the air and may have also given some their first chance to fly at all.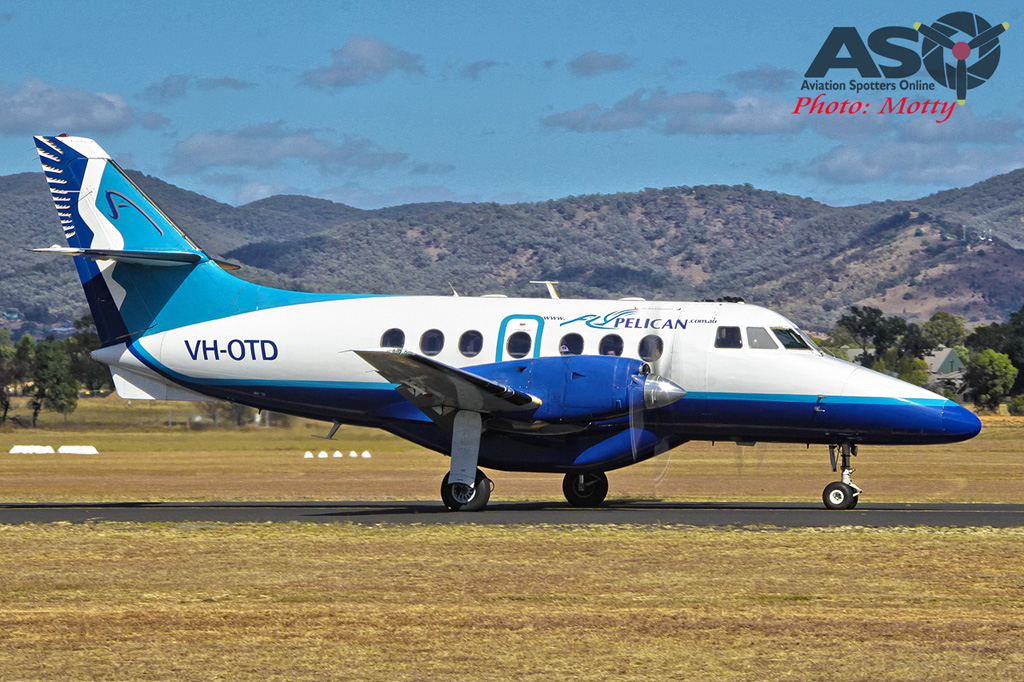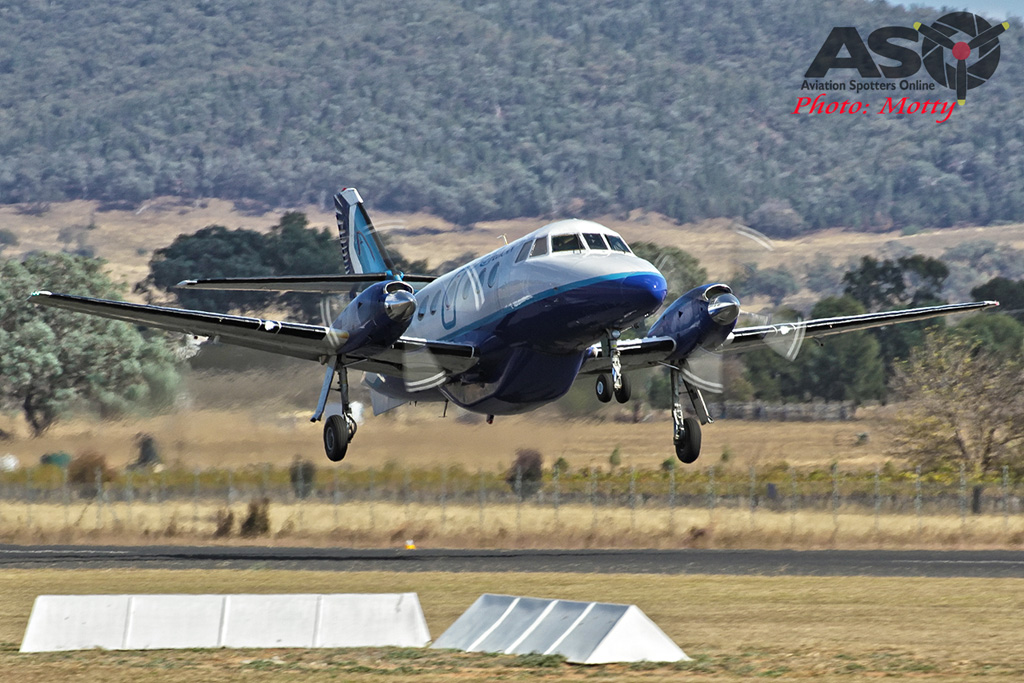 Commentary and announcements were provided throughout the day by well-known airshow commentator, Peter Anderson who can always be relied upon to provide interesting, informative and funny stories about the aircraft, pilots or Australian aviation history to entertain the casual visitor and enthusiast alike.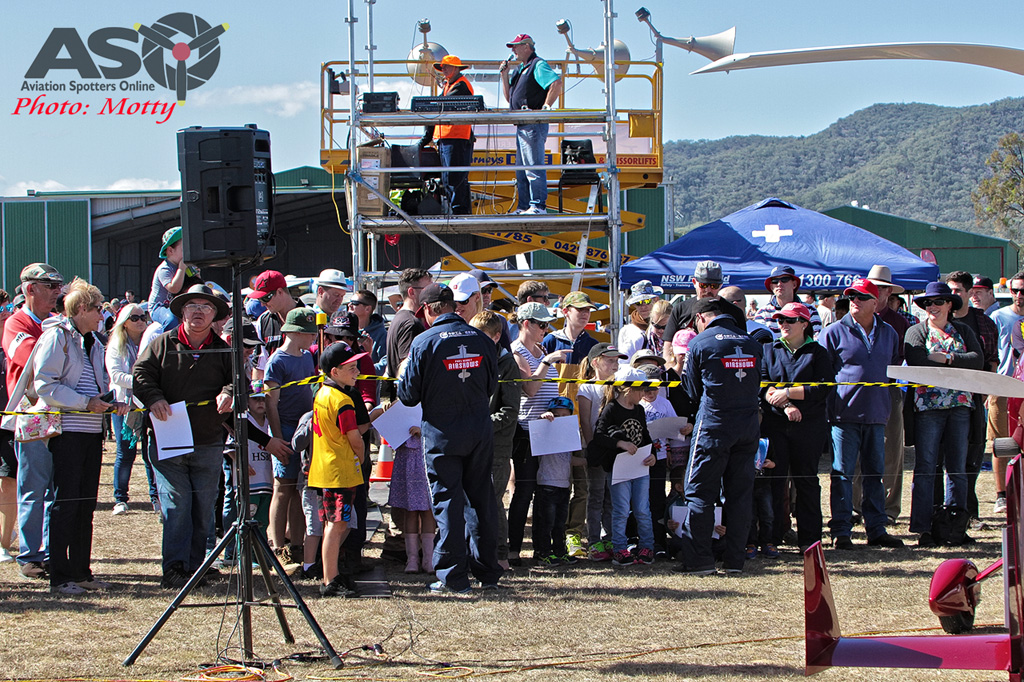 After lunch, Jeff Blunt gave a demonstration of the unique capabilities of his gyrocopter before Glenn Graham took the PBA Yak-52 aloft to give a very crisp demonstration of this popular and surprisingly nimble warbird's abilities. They were followed by Brian Scoffel in his homebuilt Spitfire Mk.26B, a scale tribute to the iconic fighter of WWII fame.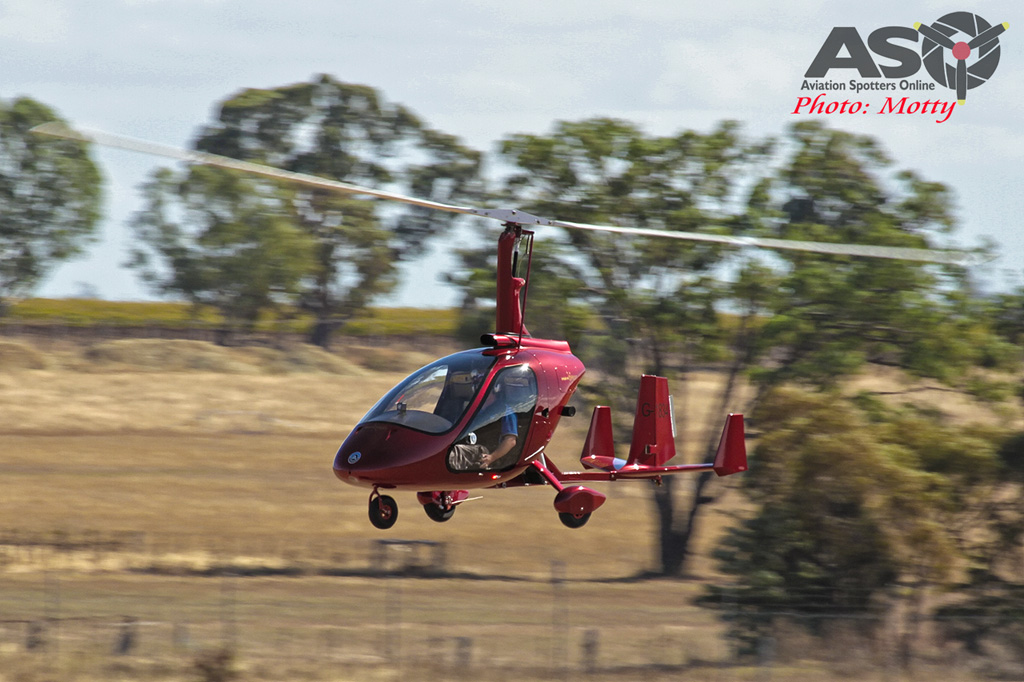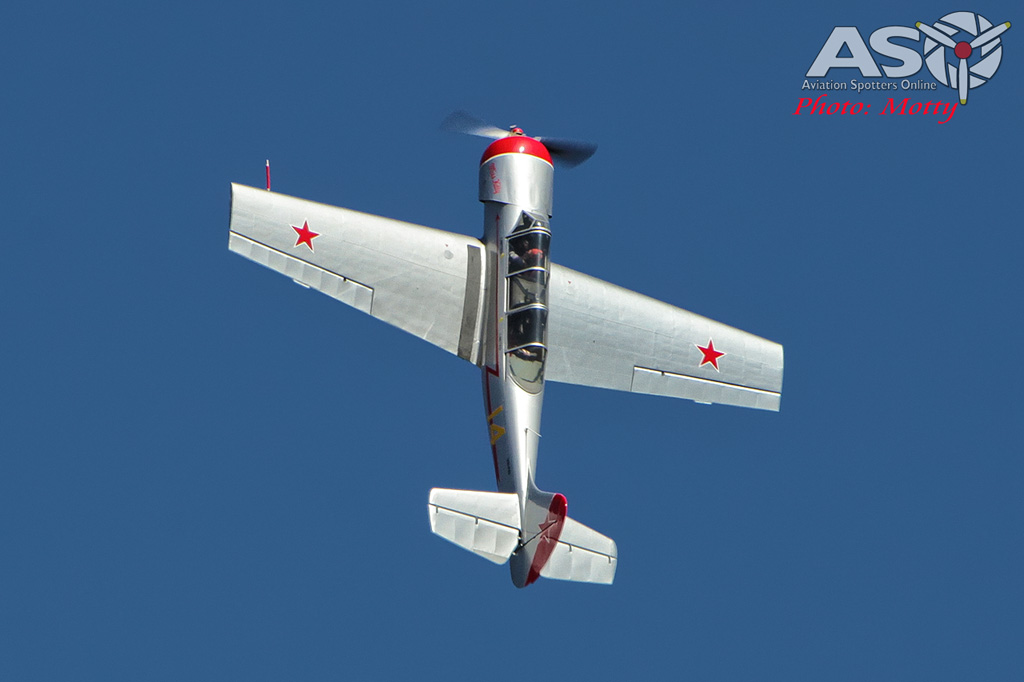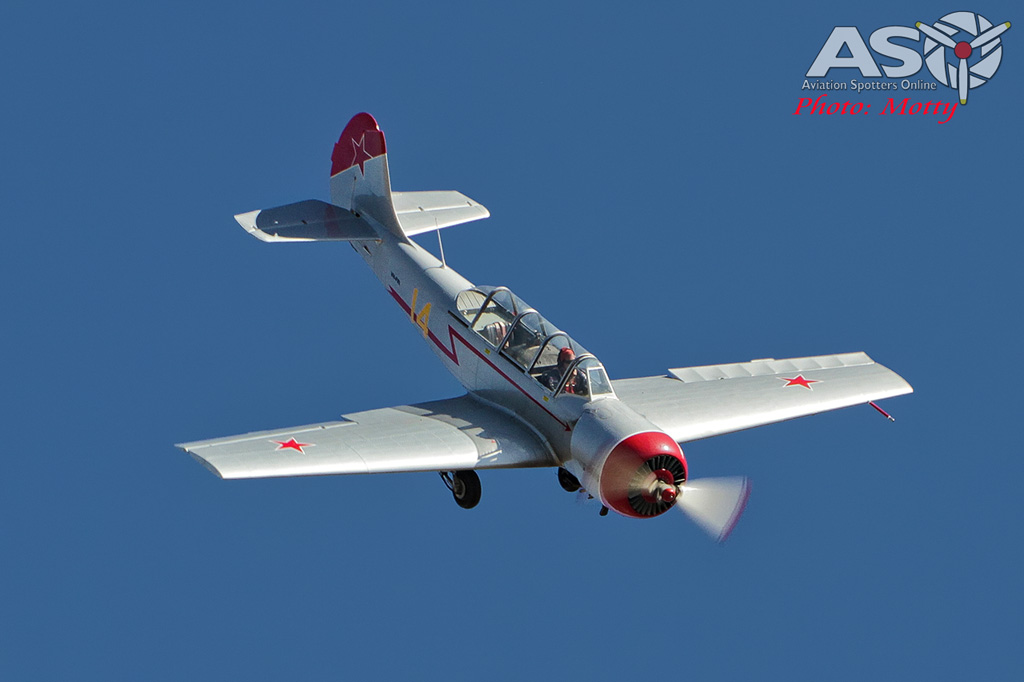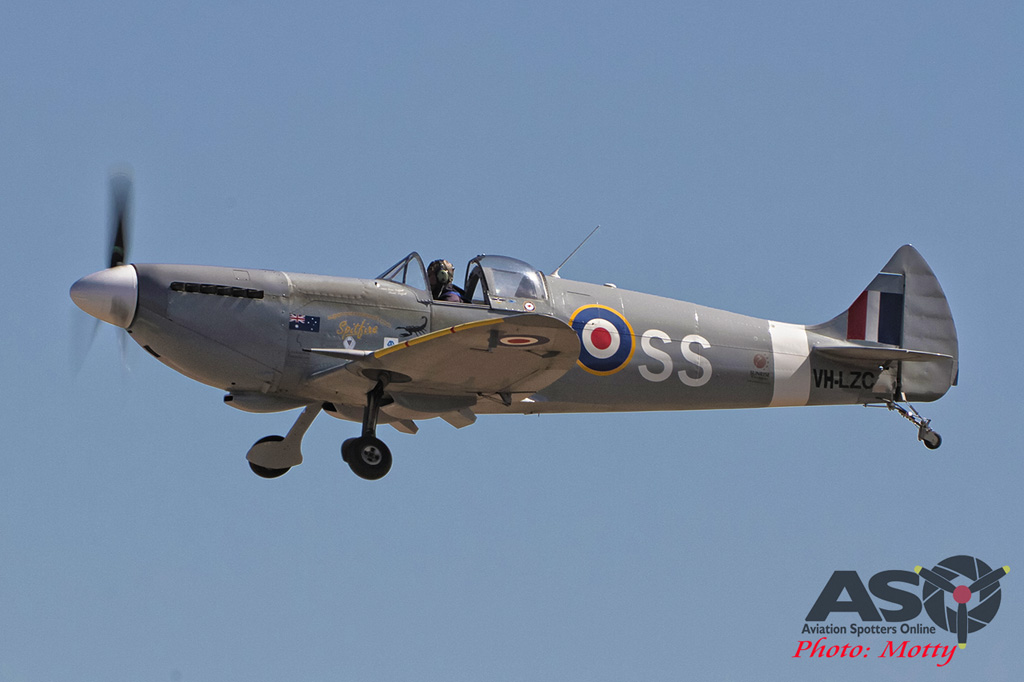 At last, it was time for Paul Bennet 's solo routine in his incredible Wolf Pitts Pro.  One of only two in the world, Paul seems to be able to make this 400hp, ultimate expression of the classic Pitts biplane design do things that an Aeroplane shouldn't be able to do! With tumbles and summersaults, hanging off the prop and climbing away in a knife-edge attitude, it's a dynamic and impressive crowd favorite.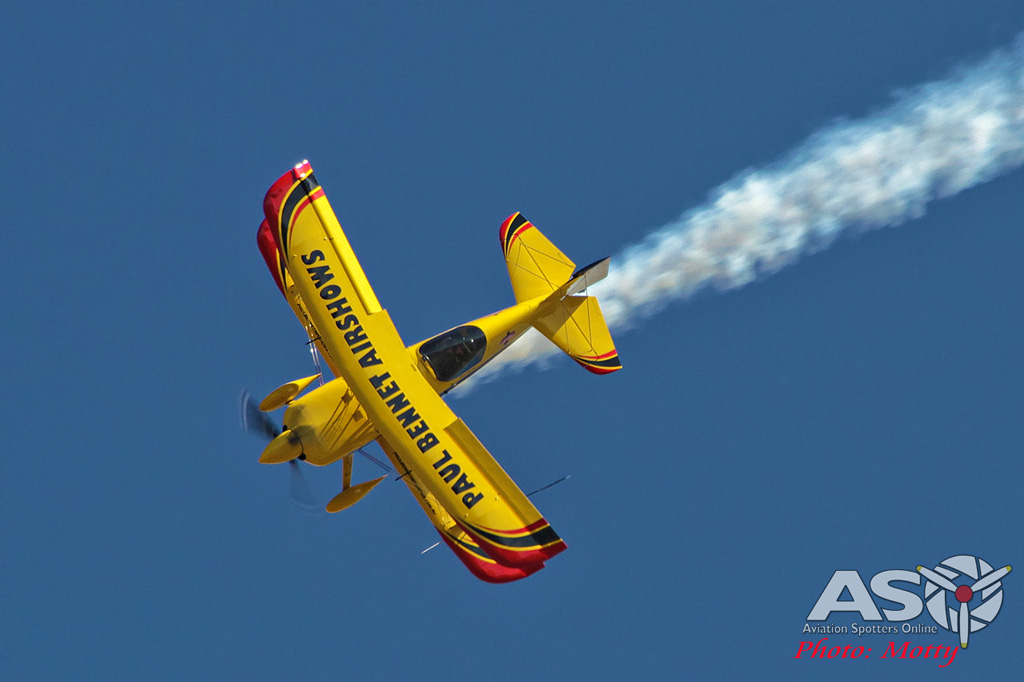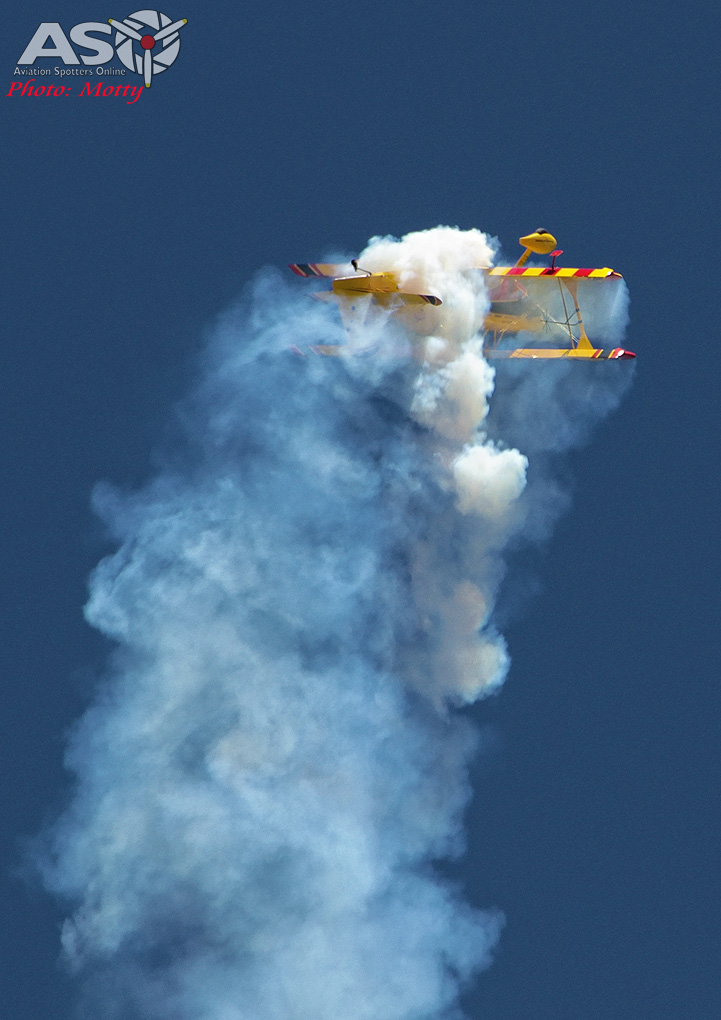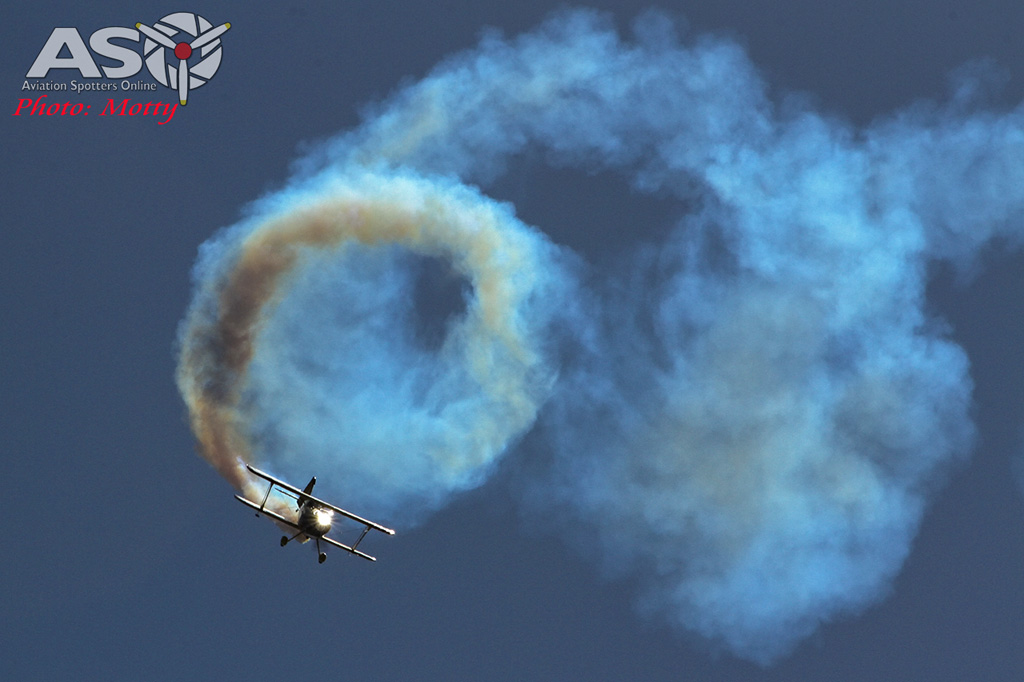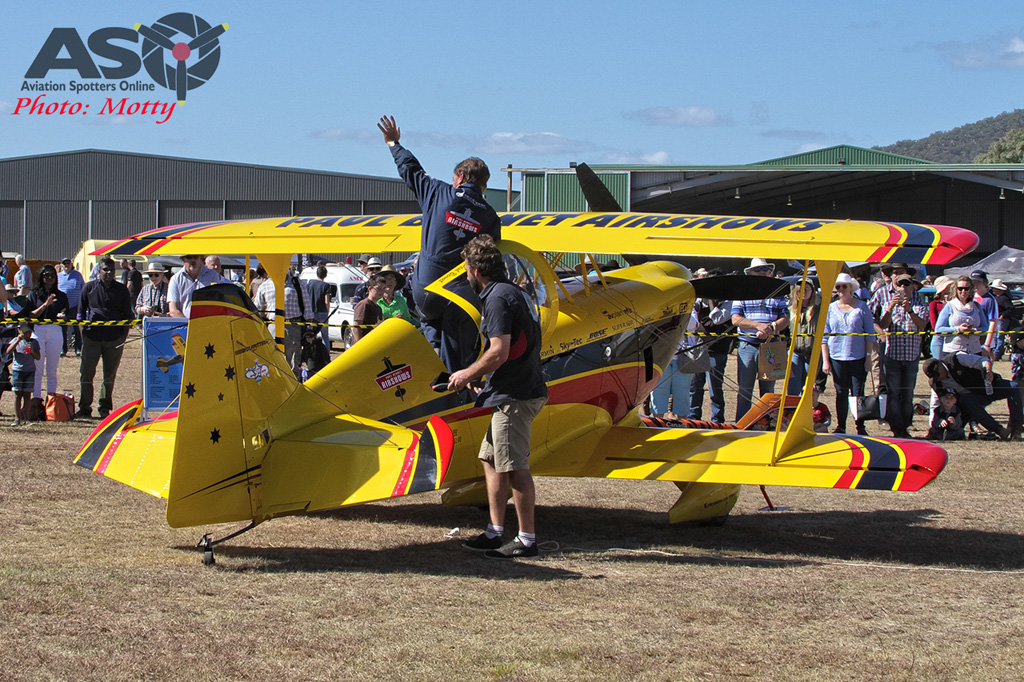 Commercial Helicopters showed off their firefighting capabilities with a water-bombing demonstration. A vital skill and a necessity for rural communities surrounded by bushland near the Blue Mountains. The team was also busy throughout the day as they offered joyflights around the local area, and their white Jetranger could be seen coming and going every few minutes throughout the show.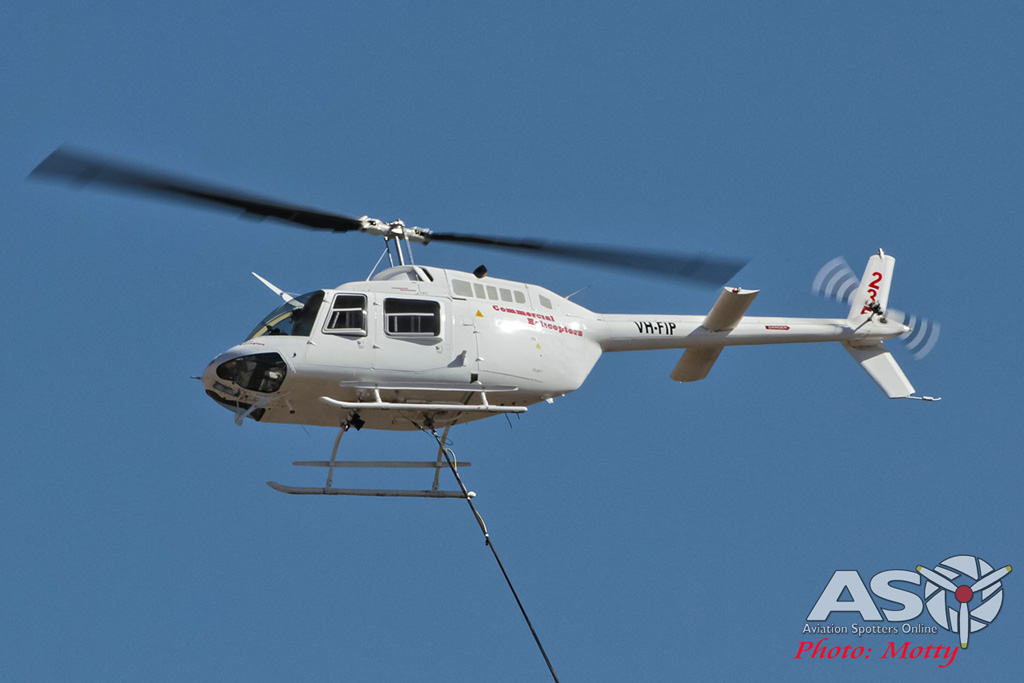 Not all the attractions were in the air though as, while not flying during the show (unfortunately) some interesting visitors on display were a pair of white DHC Beavers (yes, they were very "nice Beavers"   ) thanks to Matthew Macarthur-Onslow from Walcha and Andrew and Mick Kennedy from Gunnedah.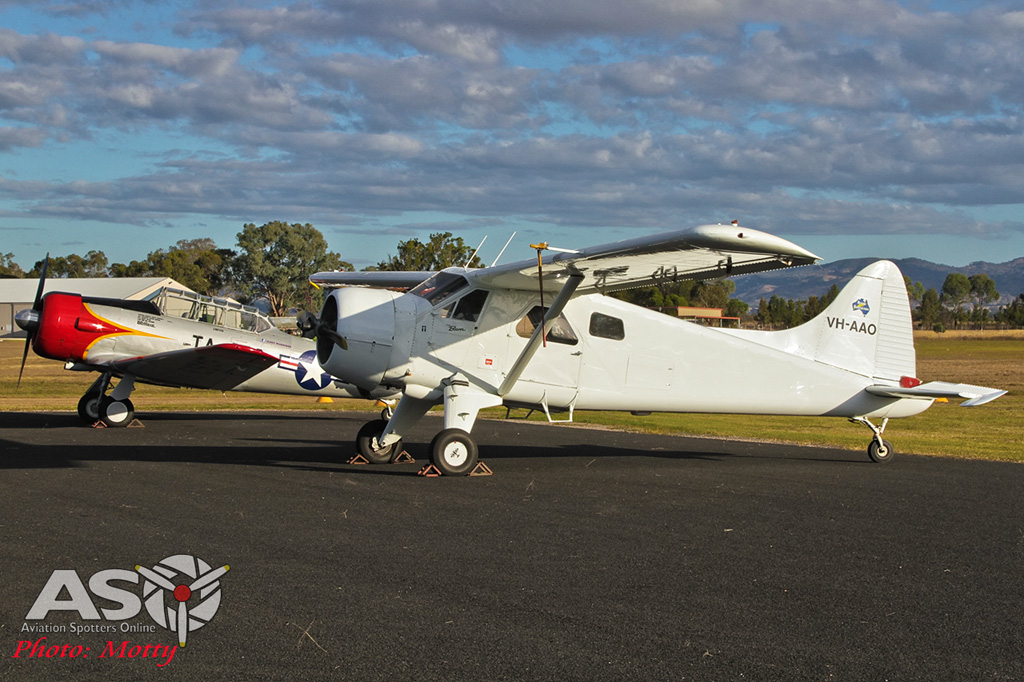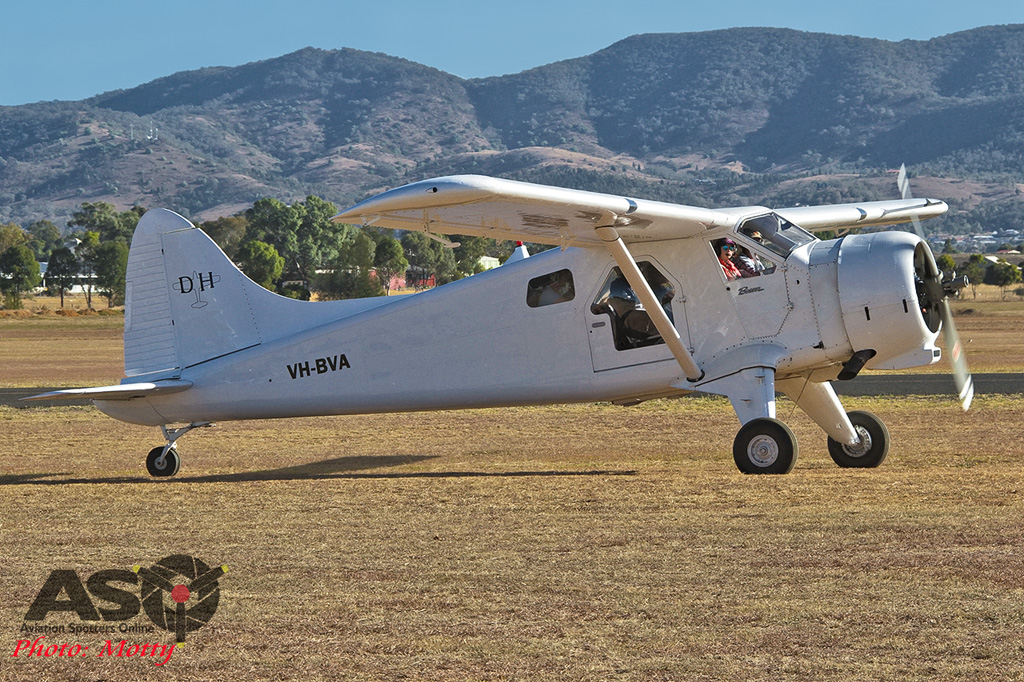 Not forgetting the "Wheels and Wine" aspect of the show either, there was an impressive array of classic, vintage and performance vehicles on show, spread across a couple of acres thanks to the efforts of the Cudgegong Cruisers Car Club. It was impressive to see just how many lovingly restored and cared for old cars, trucks and farm machinery could be brought together for a show in a rural area. There are some real gems tucked away in the country. And, of course, there were the many stalls and displays of local producers and special interest groups for the crowds to peruse as well.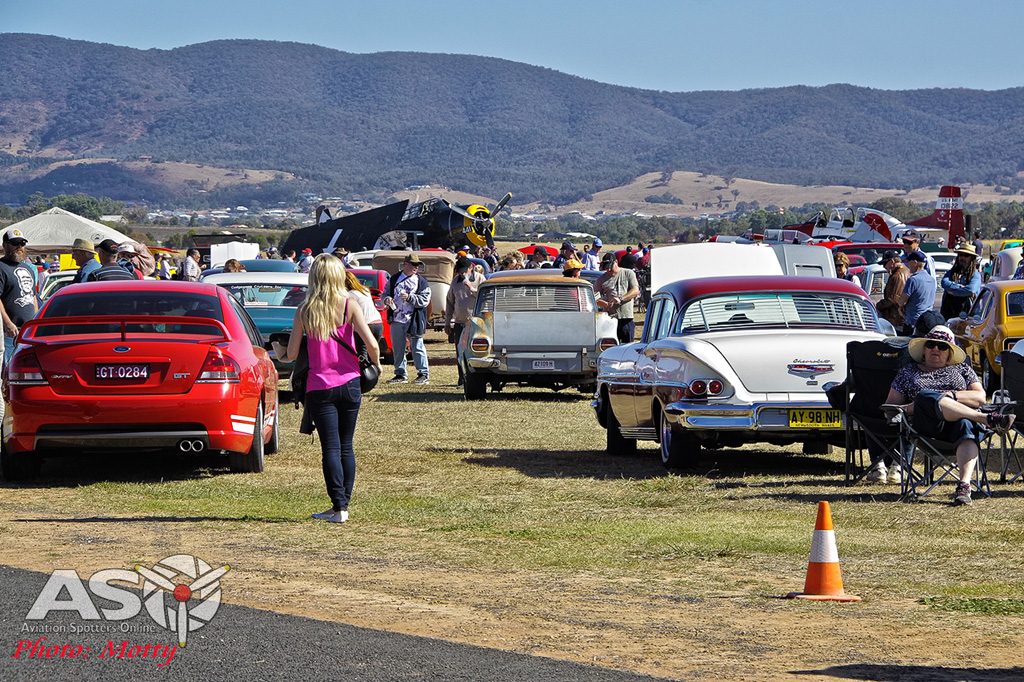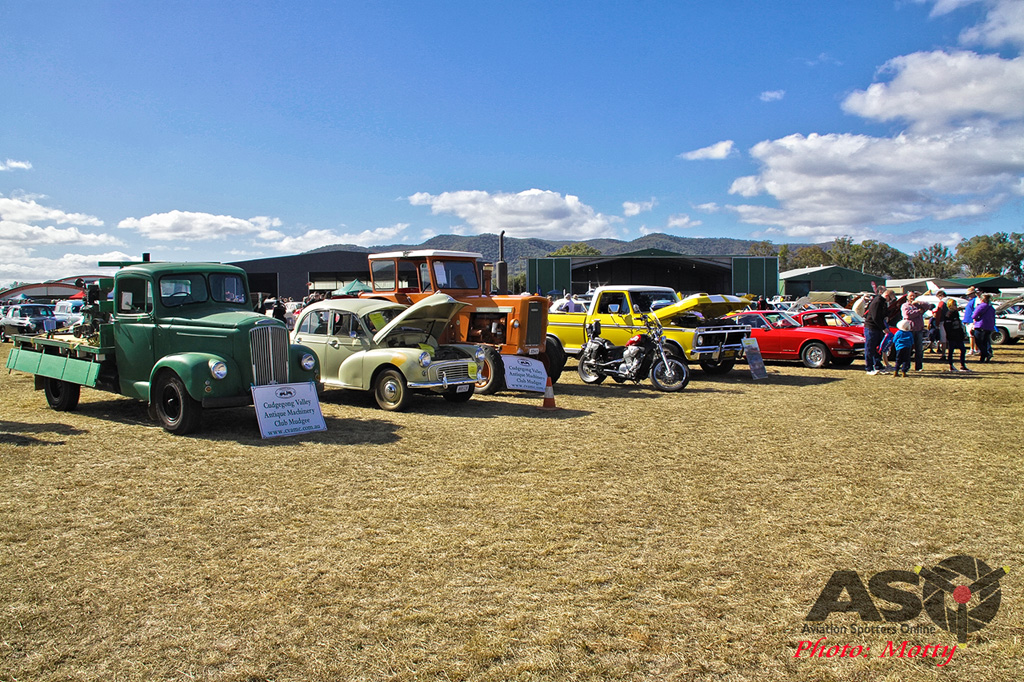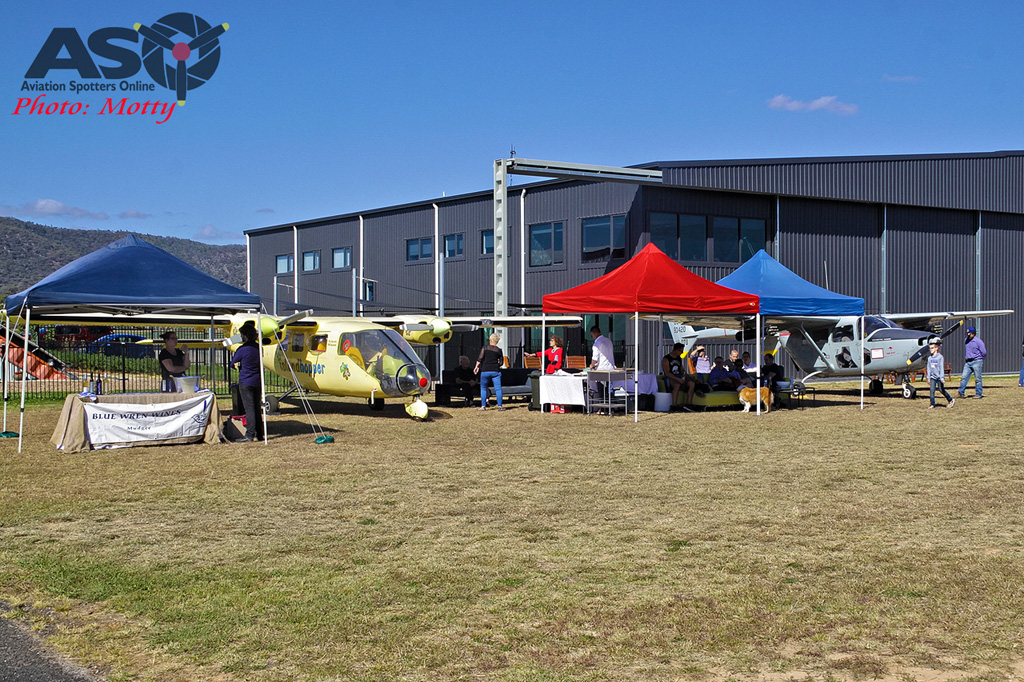 PBA's CAC Wirraway was ably displayed by Glenn Collins, giving everyone a great show in this classic, Australian built warbird, before Joel Haski showed his aerobatic skills in his Xtra-300, sponsored by Wings4Kidz. Wings4Kidz is a non-profit organization that provides free flights for seriously ill children and their families in rural areas to travel to major cities and hospitals to receive treatment and care, to try and help reduce the already significant stress and difficulties that such illnesses can have on families in more remote regions. A very important service for communities like Mudgee and the surrounding areas.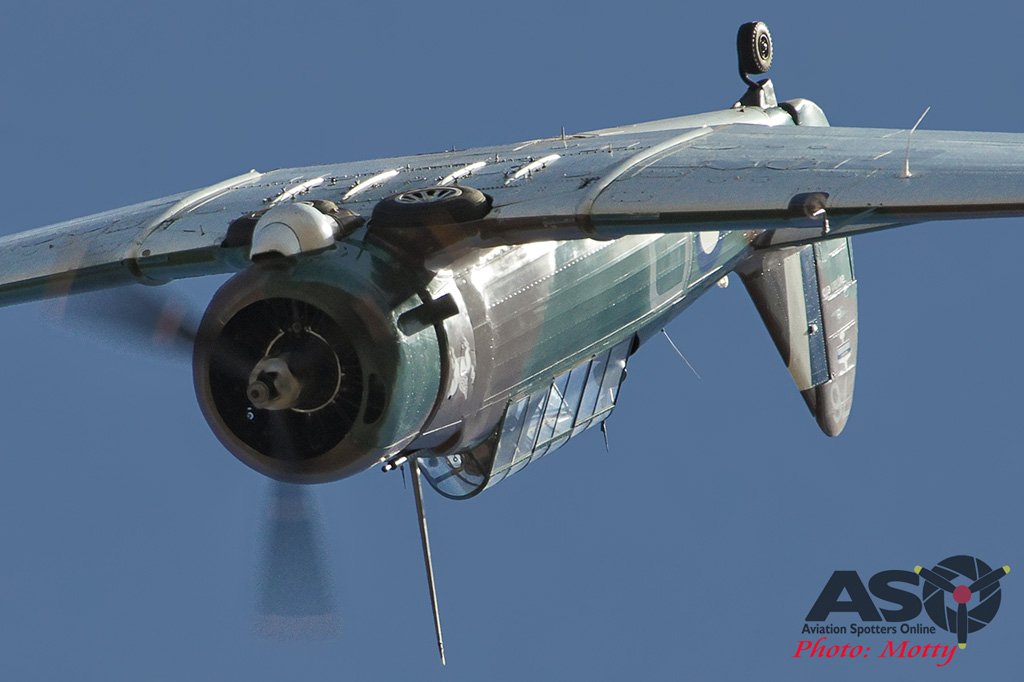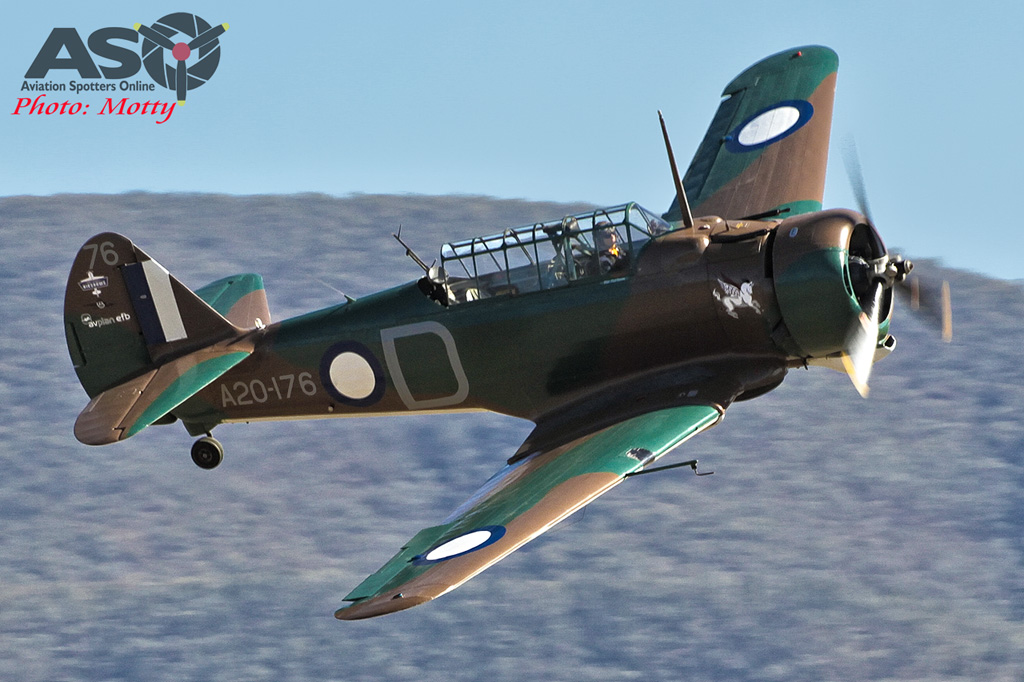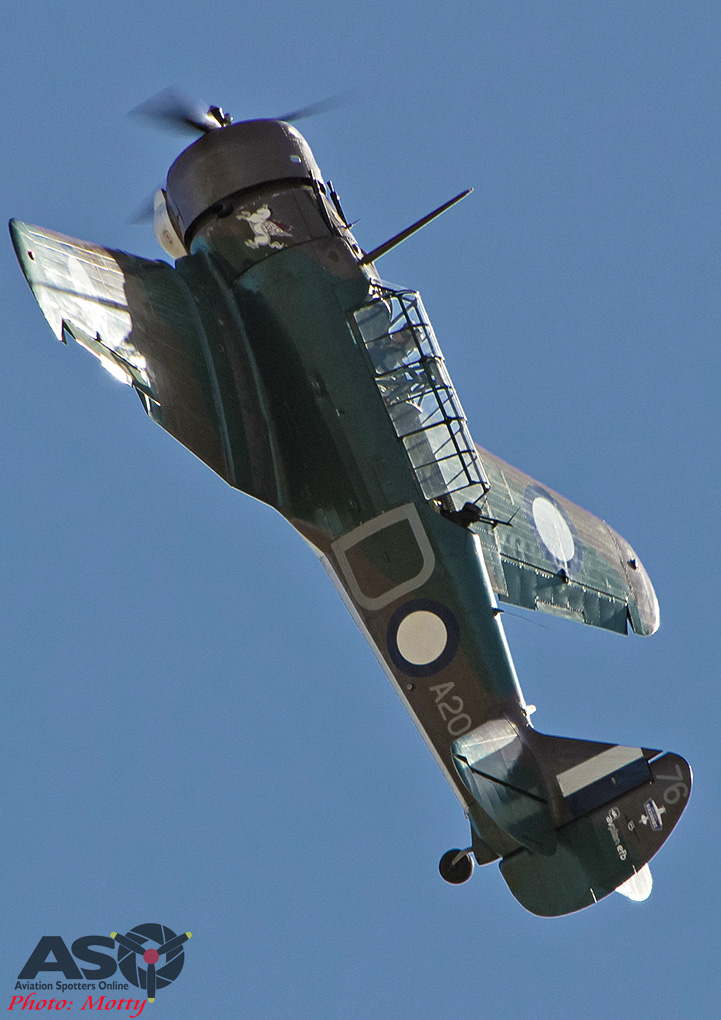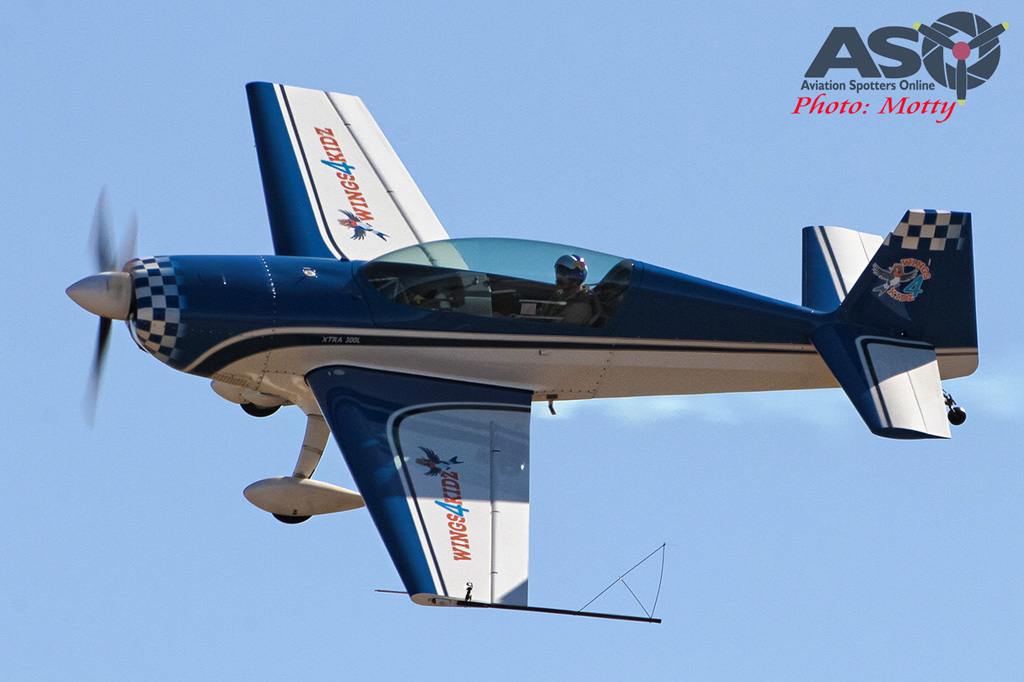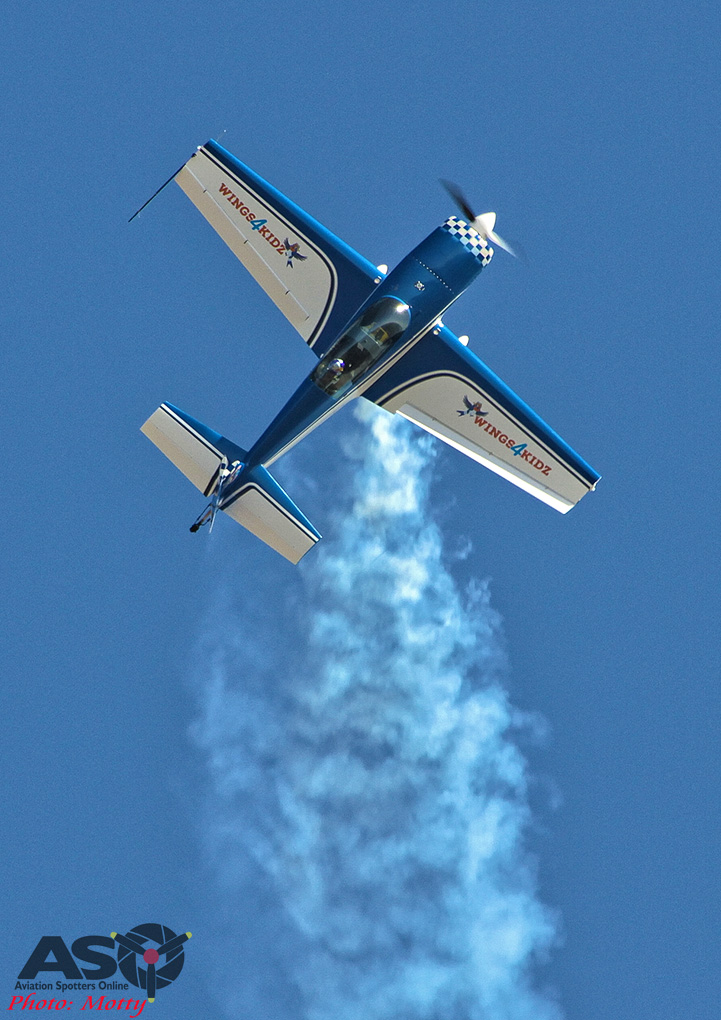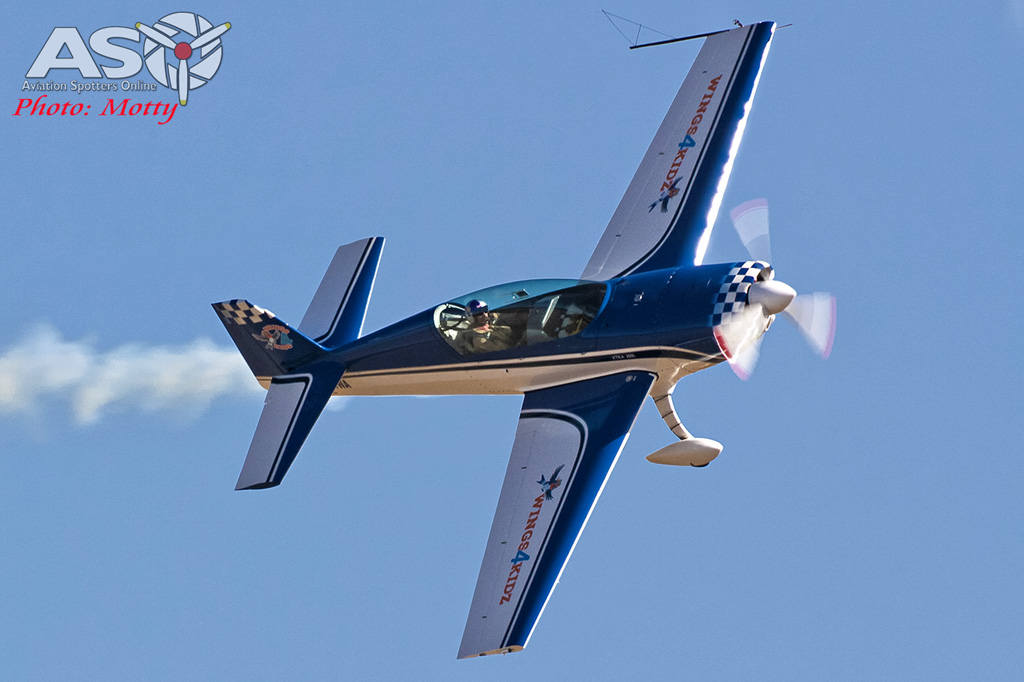 The day's final displays were from Paul Bennet in his colourful T-28 Trojan, another impressive machine with a wonderfully characteristic sound which has earned it the nickname "the Harley Davidson of the skies", and Rob Kuru in his T-6 Texan.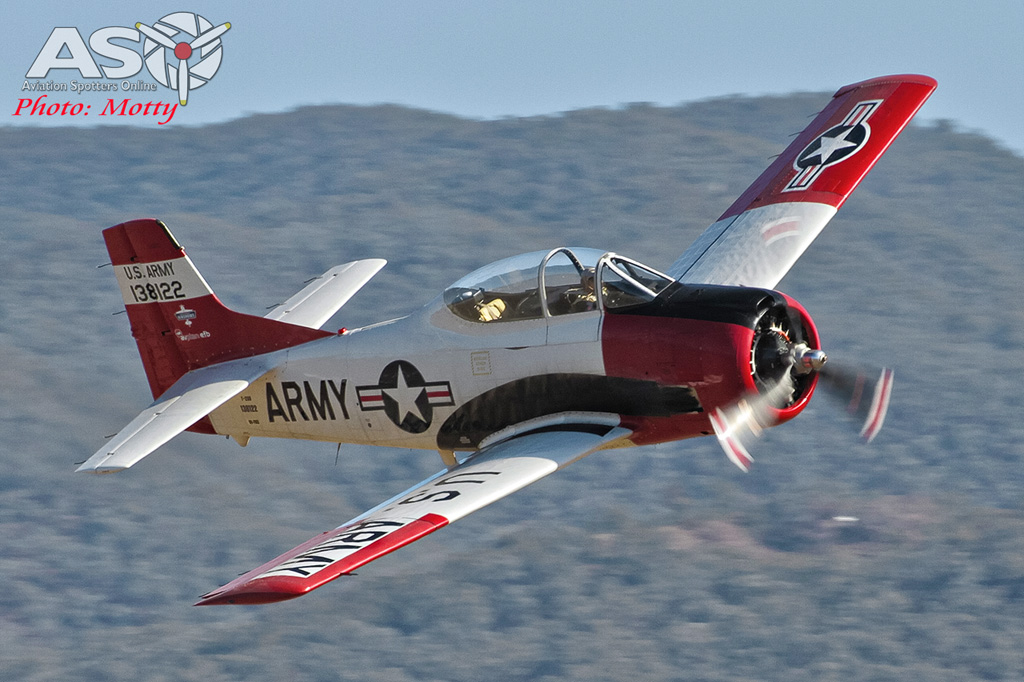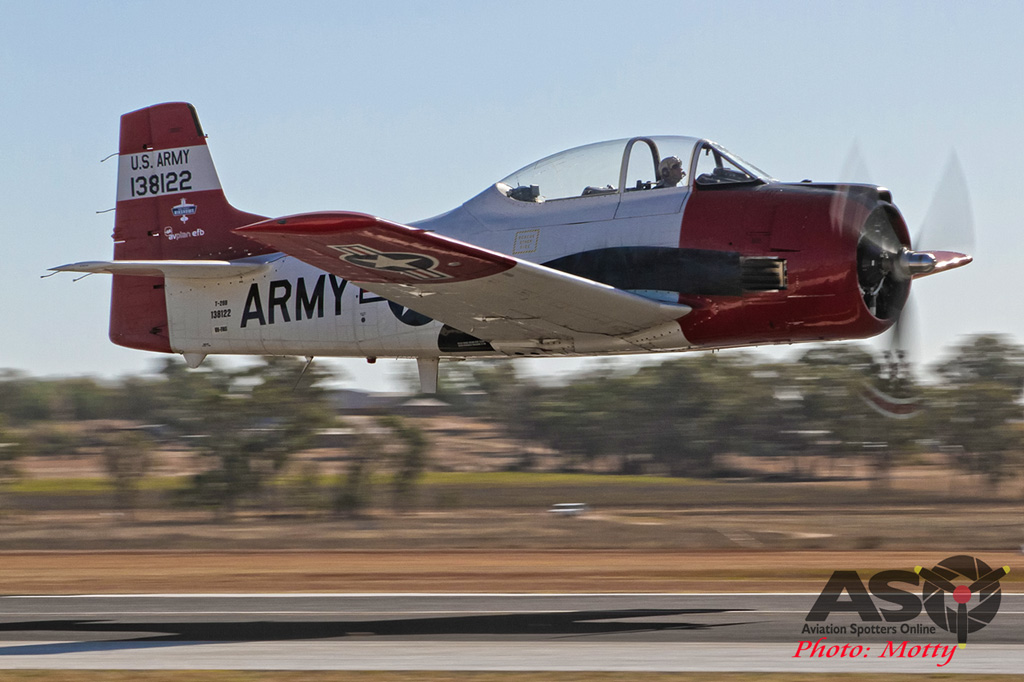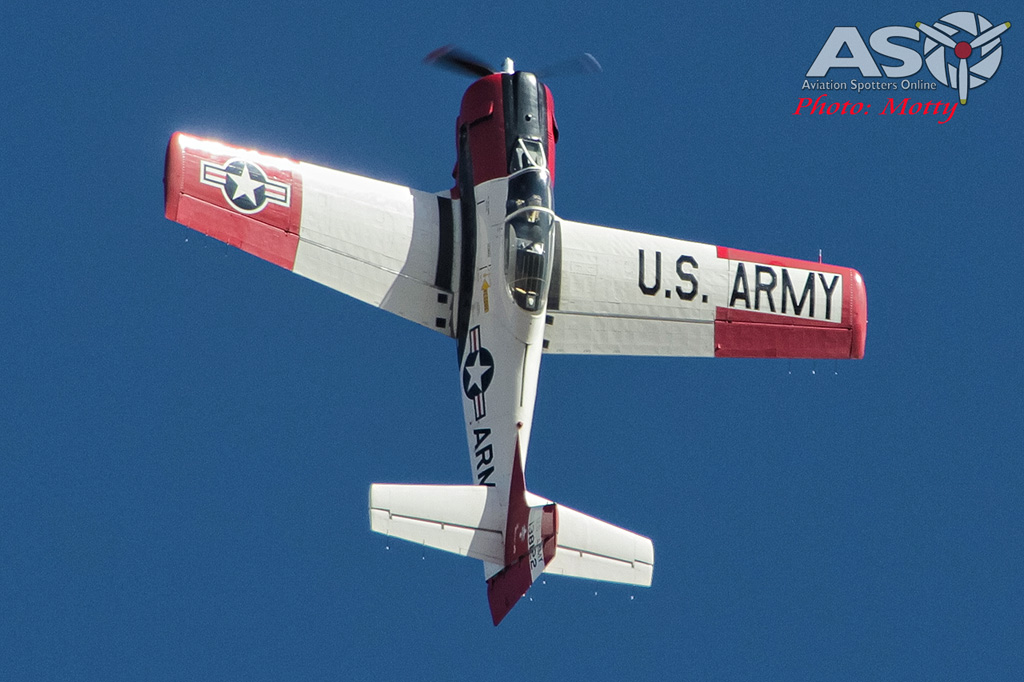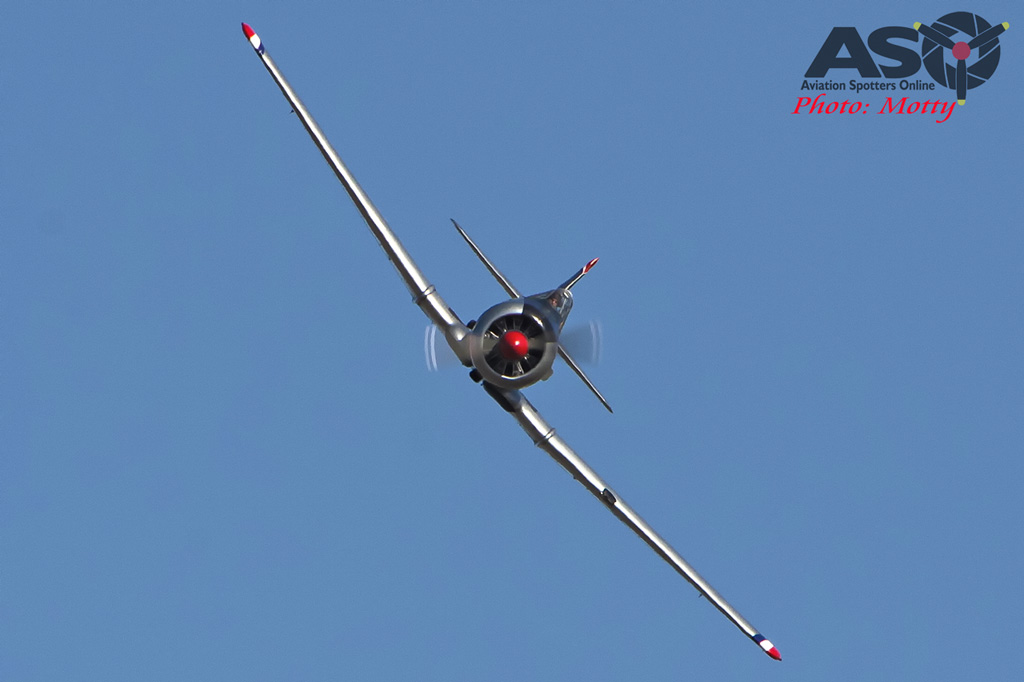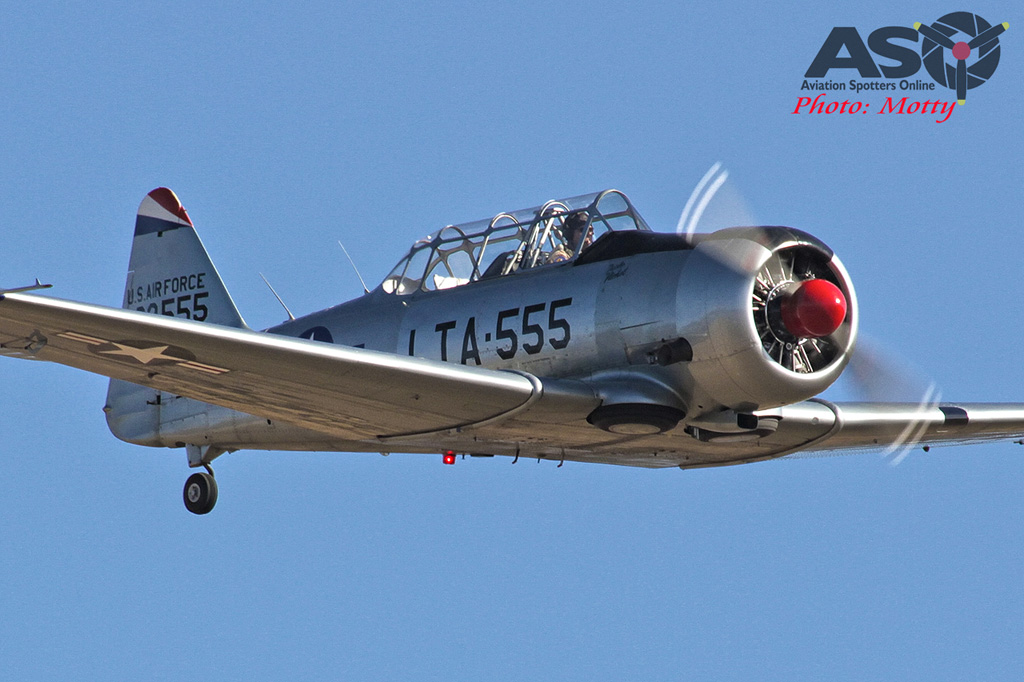 All too soon it seemed, it was time for many of the visiting participants to head back to their various airports to beat the fading light before dusk fell. In the air, the show had provided visitors with a wide variety of what aviation has to offer, from gyrocopters to jets, warbirds and aerobatics, there was something for all interests and, as is often the case with these smaller, regional shows, the country setting and sense of community gave it a more relaxed and family feel than can sometimes be the case with larger shows in more metropolitan areas (simply due to their different nature and requirements).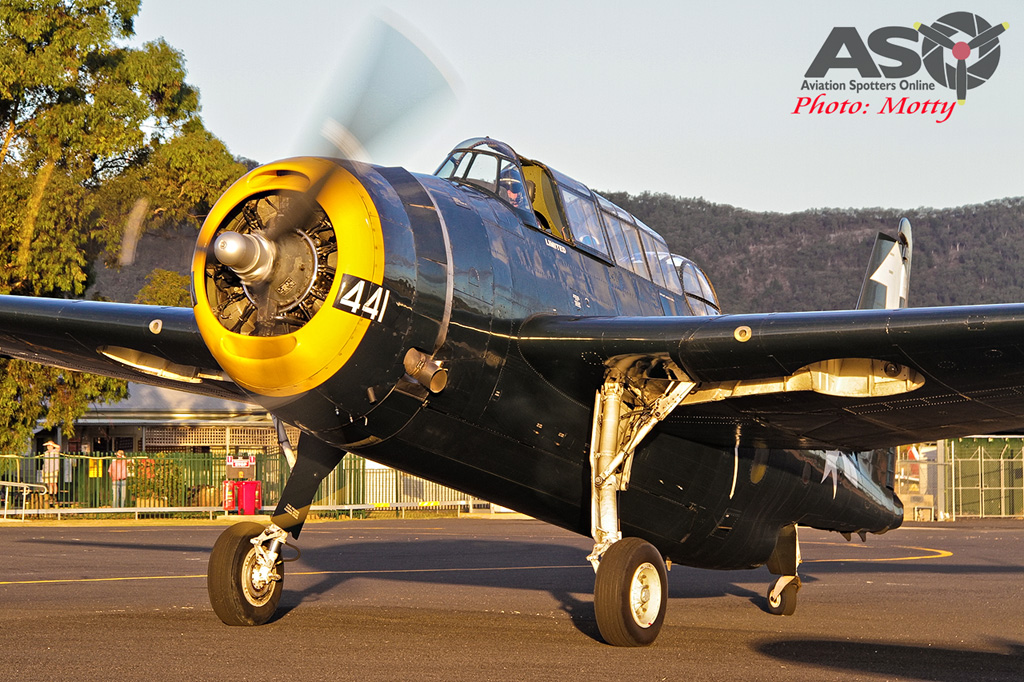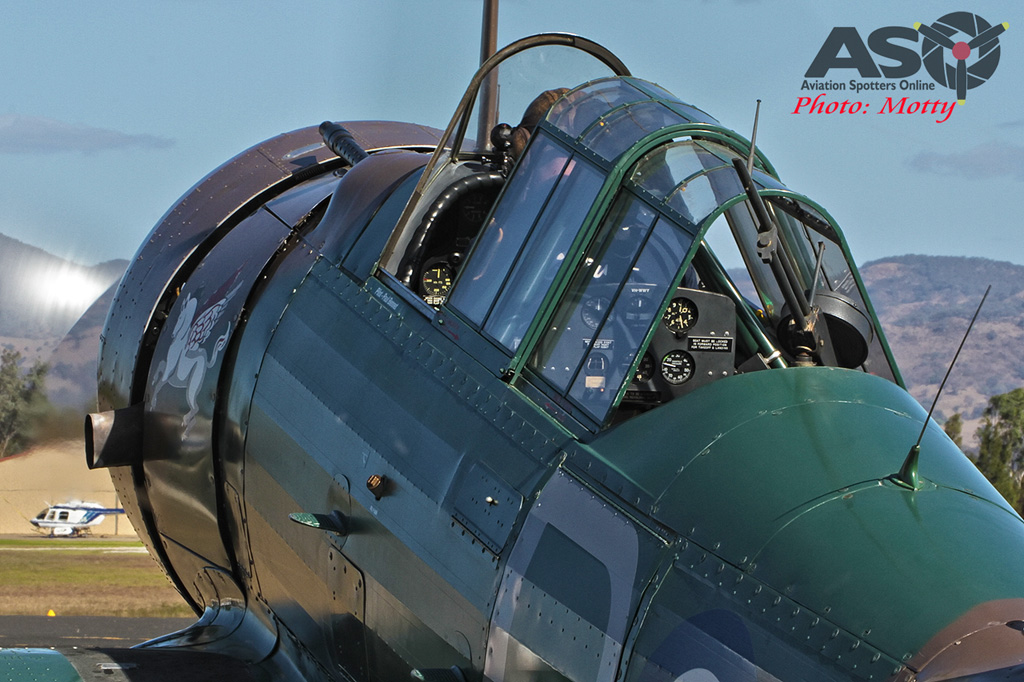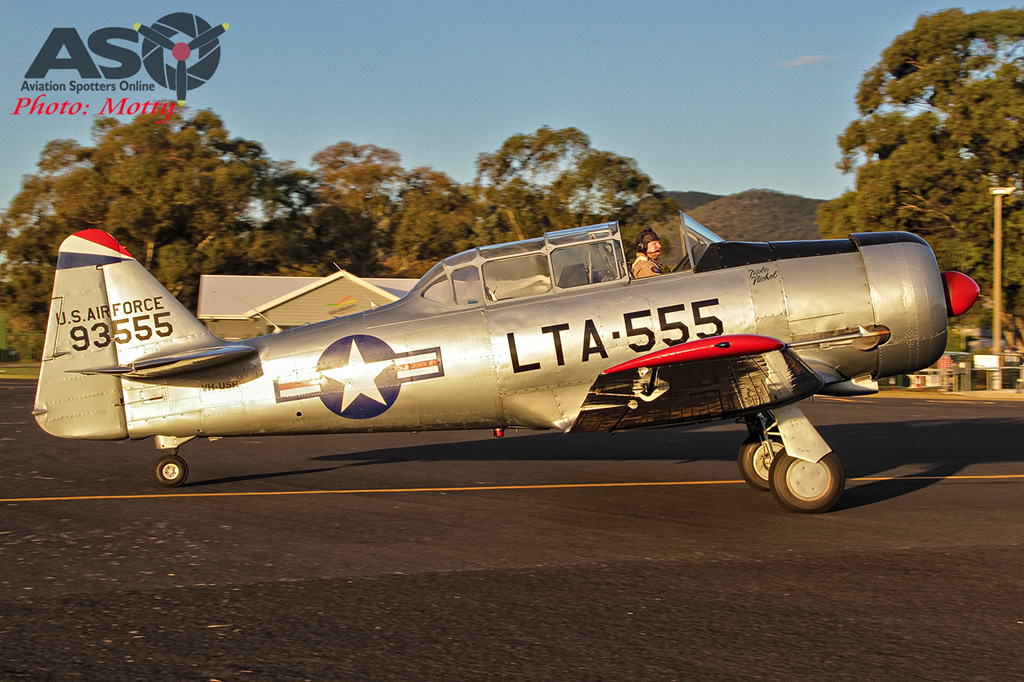 Mudgee is a typical example of the smaller, rural shows which are the heart of the Australian airshow scene and provide many in this large country of ours their only real exposure to the range of aviation experiences that are out there and it is a tribute to all those groups and individuals who offer their time and work so hard to bring these shows to the country.
My sincere thanks to the Paul Bennet Airshows team, Mudgee Aeroclub and everyone else involved for their time and efforts in making this such a great little show.
Motty.