Last night Skyfire 2016 lived up to the expectations of the local's with one of the largest crowds to date to witness the action. While the main entertainment is the massive fireworks display, you can't go past the aviation side of this event .
Colin Turner was there to capture the action, and for him it was a bonus as it was his Birthday as well. To make sure he had a clear idea of the action, Colin made sure he captured the Friday practice display to see if he would be in the right position. As you can see I think he did, right on cue one of the special 70th anniversary scheme's F/A-18A Hornet A21-49 from 77SQN rocked into its practice display .
The aviation kicked off at 18:15 with the Royal Australian Navy Squirrels display .
Next up was a low fly over of the local rescue helicopter " Snowy Hydro Rescue"
But at 18:55 A21-49 roared into Canberra and showcased just what power our front line fighter jets have.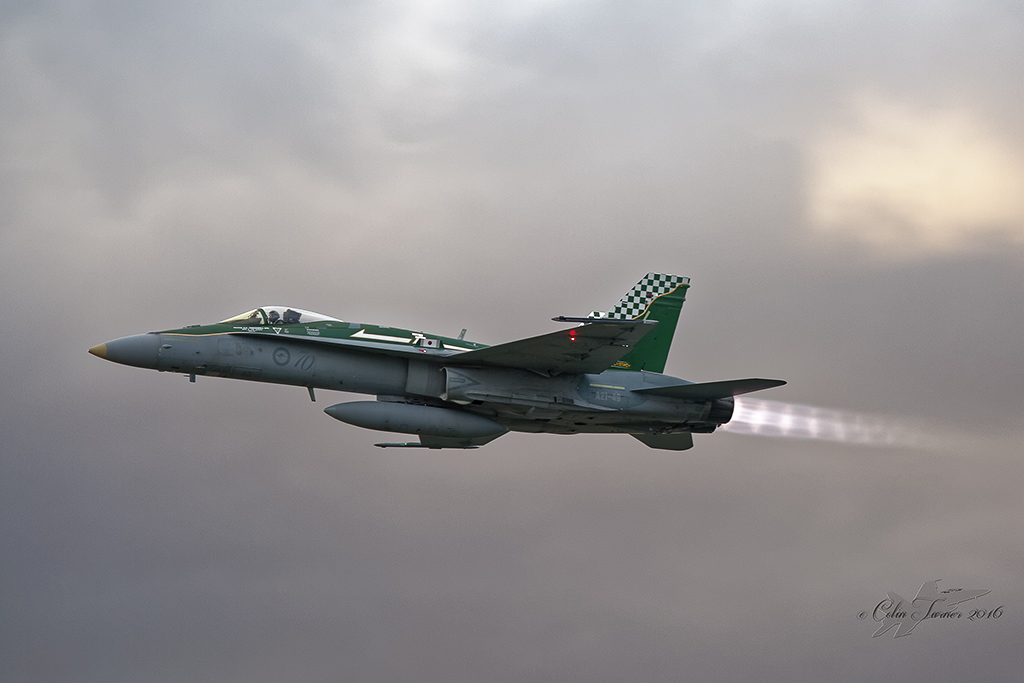 F/A-18A Hornet A21-49 77SQN 70th anniversary scheme
So who is going next Year ?
Thank you to Colin Turner for making the hard call to get out and capture this on his Birthday .