The Royal Australian Air Force's Exercise Diamond Storm 22 was held in the skies above the Northern Territory, operating from RAAF Base Darwin, RAAF Base Tindal, and at the more remote locations of Timber Creek, Douglas Daly region and over the Delamere Air Weapons Range south west of Katherine.
This exercise is the final activity for the participants in the air warfare instructor course (AWIC), following on from Exercises Diamond Seas and Diamond Shield, which formed the foundation of the six-month long series of exercises throughout Australia and is the culmination of this, the third biennial Air Warfare Instructor Course (AWIC) held so far. More than 1400 ADF personnel deployed to the Northern Territory from bases across Australia for this exercise, working alongside ADF personnel already based in the Top End. The exercise involved more than 60 aircraft from rotary, tilt-rotors, fast jets, right up to large multi engine turboprop and heavy transports from both Australia and the the United States. Ground systems and support operations integrated with the airborne assets to put the AWIC students, located across multiple platforms, to the hardest of tests.
This year saw, for the the first time, Air Warfare Instructors from the RAAF's F-35A Lightning II, P-8A Poseidon and Combat Controller communities taking part in the exercise Commander Air Warfare Centre, Air Commodore Ross Bender, said "The Diamond series of exercises enhanced and promoted Air Force's interoperability with the Royal Australian Navy, Australian Army and international partners. Diamond Seas and Diamond Shield brought together Royal Australian Navy, Australian Army and Royal Australian Air Force elements in complex maritime and defensive counter air-focused scenarios, providing training opportunities to practice and consolidate integrated tactics." "As the culmination activity, Diamond Storm provides our candidates with the opportunity to apply their skills in high-end war-fighting scenarios alongside international partners. We will conduct Exercise Diamond Storm throughout the Northern Territory to operate within some of the best training environments Australia has to offer. On completion of the course, our air warfare instructors will be knowledgeable and approachable experts who can integrate people, systems and combat effects across the five warfare domains: air, land, maritime, space and cyber," Air Commodore Bender said.
Trainee air warfare instructors have developed their expertise over the length of the AWIC course through academic activities and practical exercises that expose the candidates to complex scenarios aimed at broadening and improving their skills. Following Exercise Diamond Storm, the newly trained instructors become the next generation of tactical and integrated warfare experts across the air combat spectrum.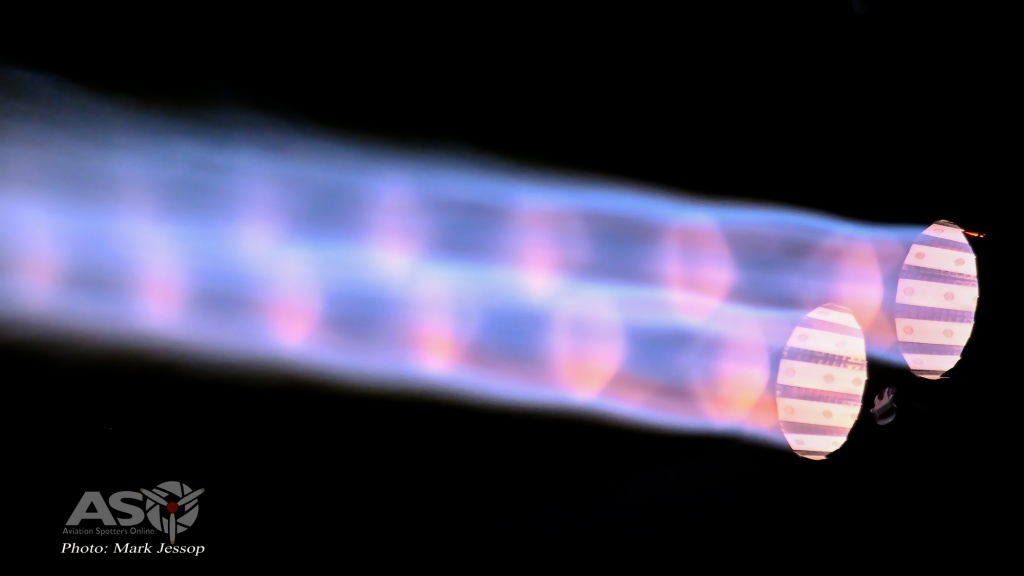 Humble, Approachable, Knowledgeable and Expert.
Mark Jessop. sat down with Wing Commander Andrew "Haggy" Hagstrom, Commanding Officer of 88 Squadron, to discuss AWIC 22 from an instructor's point of view….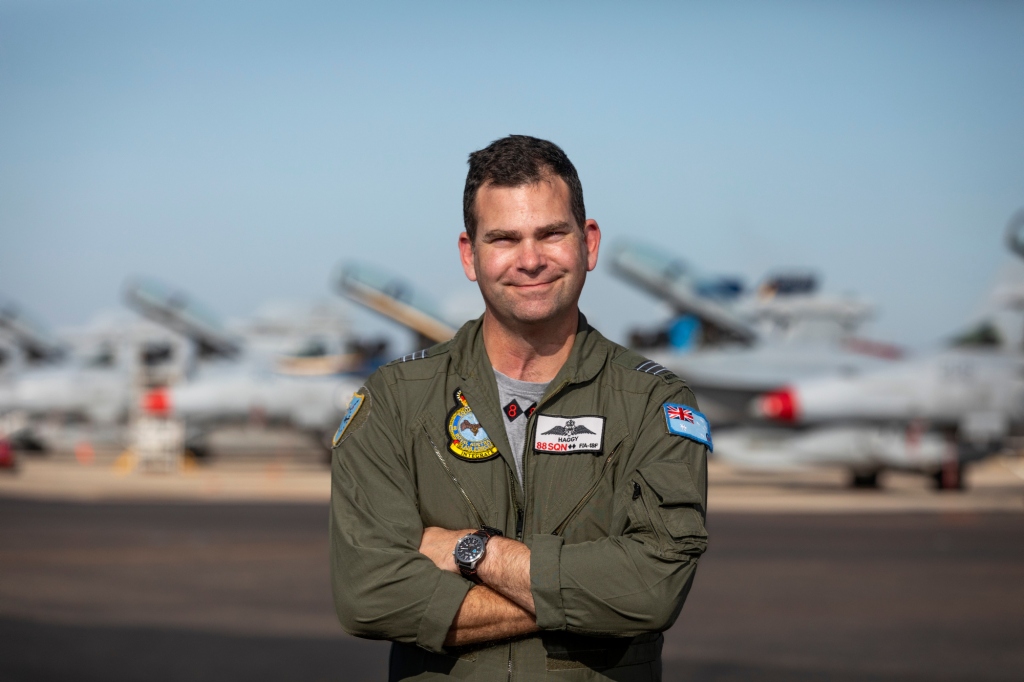 How is Diamond Storm going for you?
"So this is the biggest force we have put together from an Air Warfare Instructors Course standpoint – the most amount of graduates and the most amount of platforms coming together. Due to Covid we had a little bit of extra lead time into AWIC 22 and we have used all of that lead time to make sure we have a scenario design which incorporates all those new platforms so we can create the right scenario and the right tactical problem to use all the capabilities that are playing in AWIC. That is starting to pay dividends as we are getting some good feedback from those platform systems reacting to the problem sets we've generated."
How many different communities are actually on the course?
"We have 9 different communities across all our platforms – the Fighter Combat Instructor which is our F-35 and Super Hornet, the Growler Tactics Instructor which is the EA-18G, we have our Fighter Combat Controllers which are the Air Battle Managers and the Control and Reporting Centre, plus we have our AEW&C Combat Instructors – that's the E7 crew and Battle Managers. We have out Mobility Tactics Instructors, so they're our C-130 crews and we have the Maritime Tactics Instructors who are our P8 crew. We also have our Combat Control Instructors, they are our Joint Terminal Attack Controllers who integrate with ground forces and then we have our intelligence professionals who are the Intelligence Combat Instructors. So a pretty broad remit across the amount of platform systems and capabilities that are all put together. That's part of the challenge, to be able to understand all of those systems required from a desired learning outcome perspective. The Air Warfare Centre and No.88 Sqn work to design a scenario to effectively best achieve those outcomes.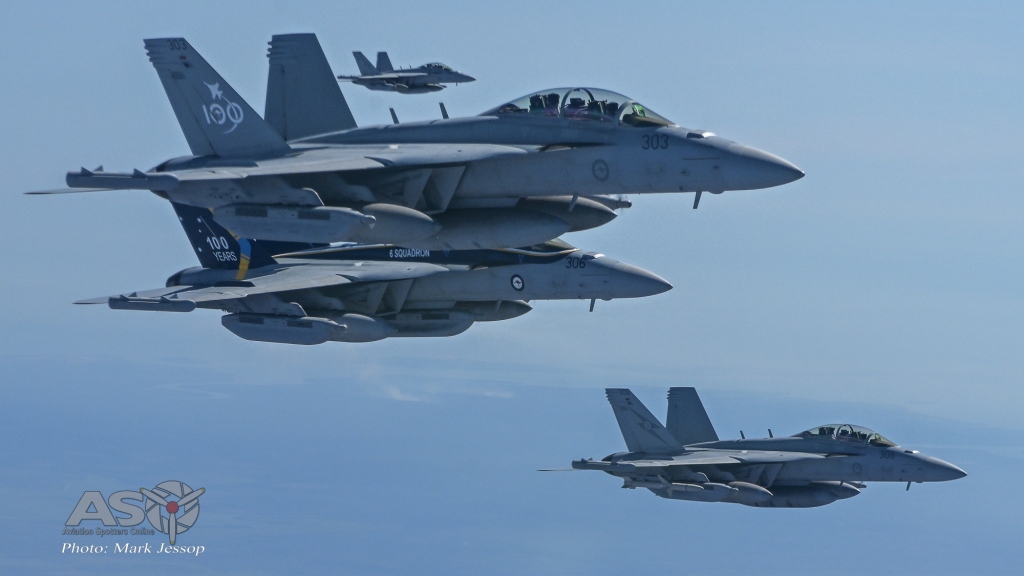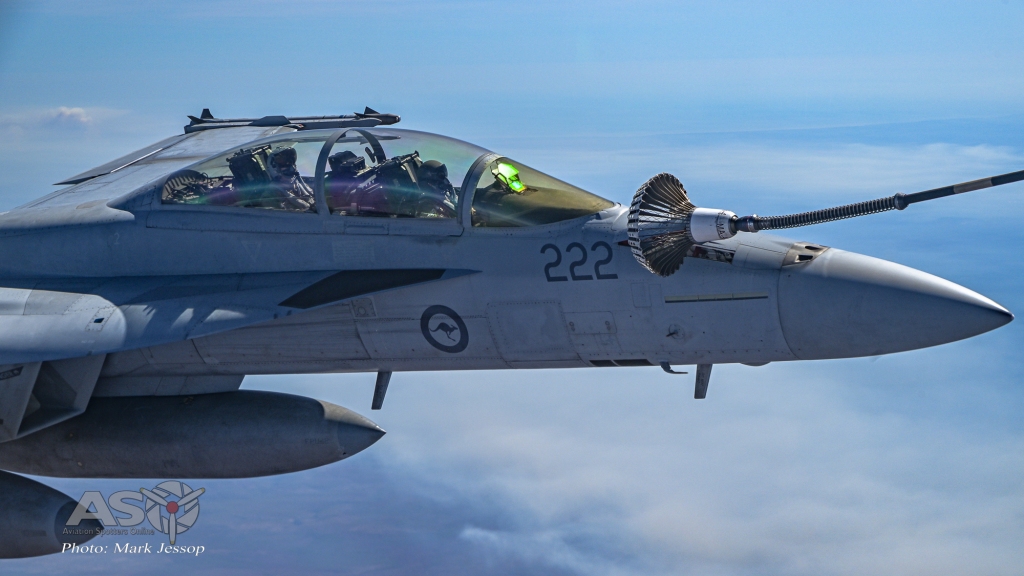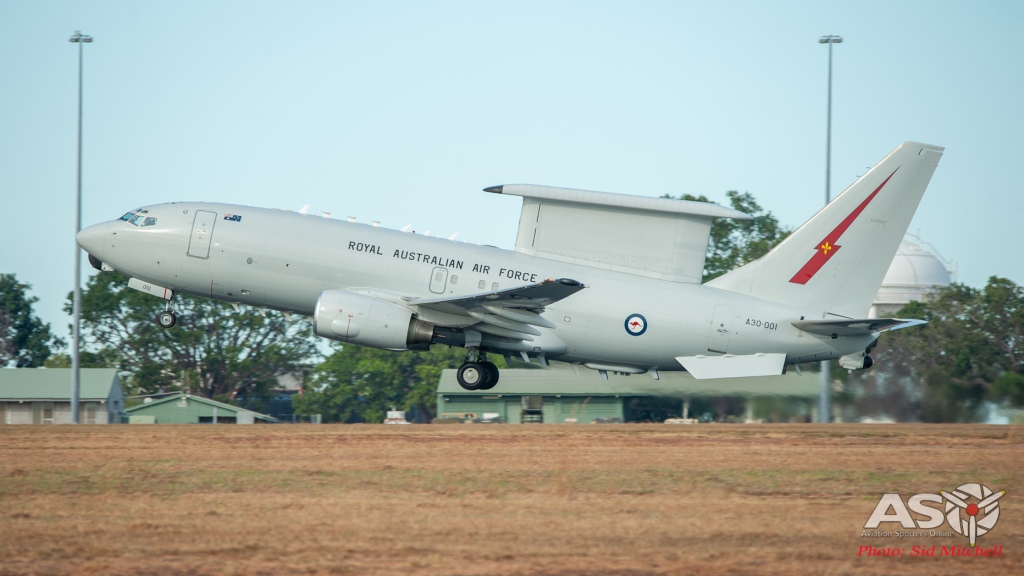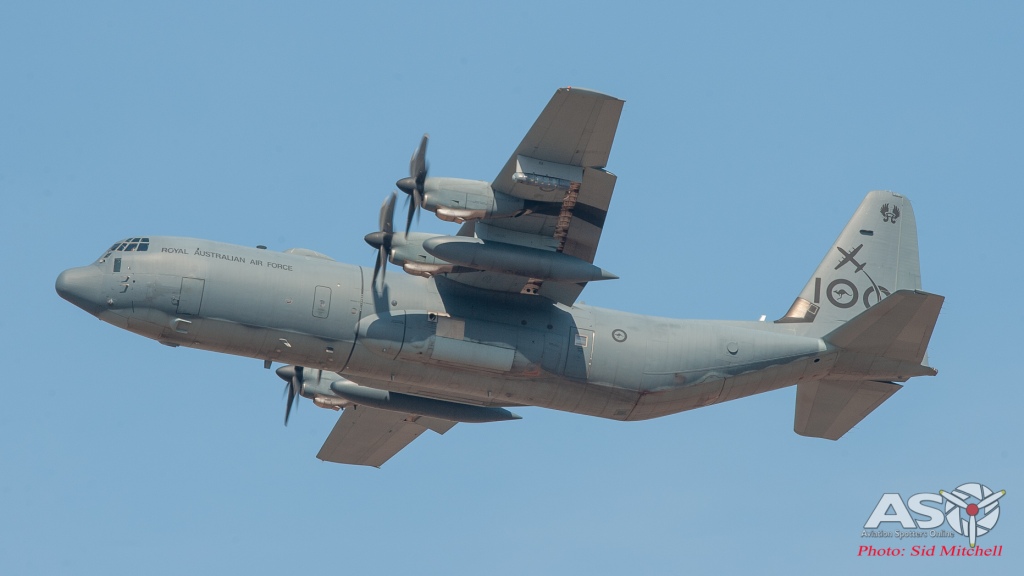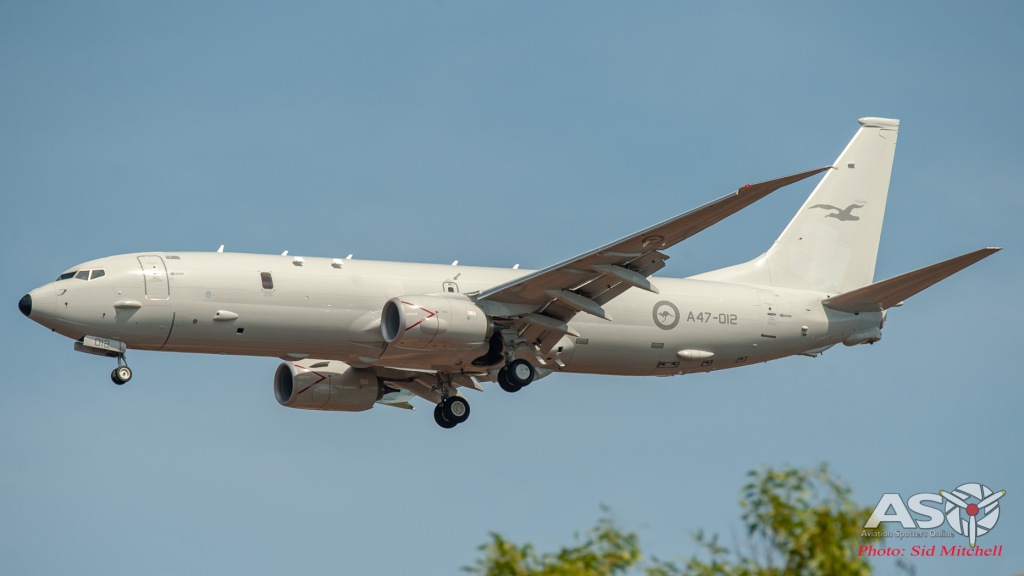 How does it differ from when you did your course? The different technology?
"It's definitely more complex than when I did my course 18 years ago when it was the Classic Hornet, F-111, Air Battle Managers and our intelligence professionals – that was the pinnacle of the day. We've continued to evolve the course with each iteration we've done and what we have tried to capture is that the tactical problem we need to generate now needs to be significantly more complex, so that we can use those new platforms and actually stretch to the point where we will aim to create that tactical expert. So what we need is a significant problem set where they have to integrate all the platforms and we aren't just giving a problem to a particular platform. We are making sure that out tactical integrators and experts are able to integrate all those capabilities together because they (the students) HAVE to use them to solve a tactical problem"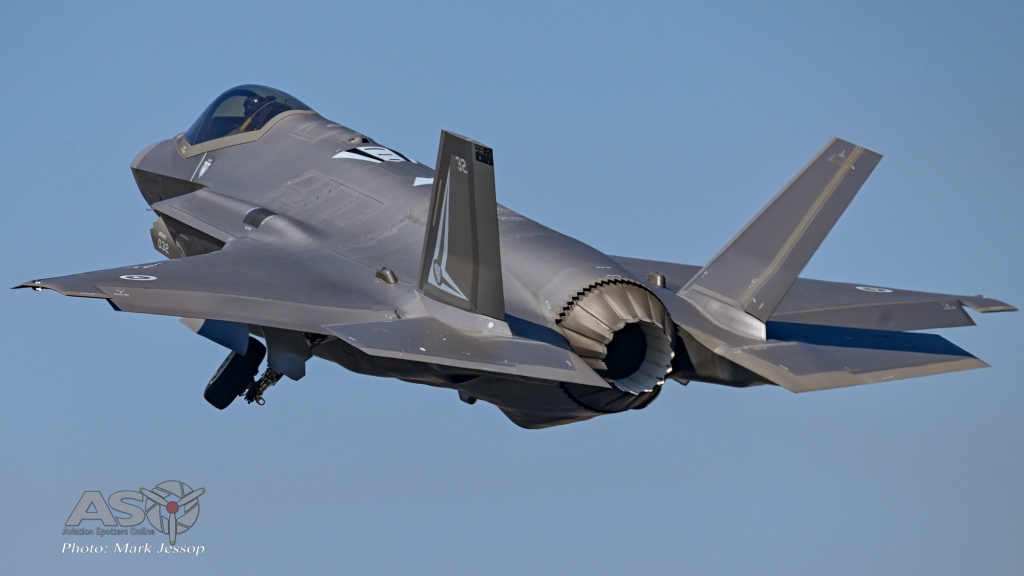 How does that go for the actual instructors – they would have to be involved and at the top of their game to then pass the knowledge on – so is everyone still learning?
"100% – as an example, I think I've learnt more as an Instructor than I did on course. There's definitely a lot less pressure for the instructors as, for a lot of them, this is their second or third course that they've instructed on, but for the first and second time you are learning, not as much as the students, but it starts to crystallize the training you've done in that 2 years prior."
Is the role of the human still relevant as new combat technologies emerge?
"Even more so. We are trying to create those tactical experts, critical thinkers and integration specialists. What we need to do is generate technical mastery with the ability to bridge laterally across capabilities so as we get significantly more complex technology, or even unmanned technology. Those humans that understand how to integrate all those together are going to be that real strength. So that's what we are trying to develop, even though we have current technology, we are trying to generate that Humble, Approachable, Knowledgeable and Expert competencies in our tactical instructors. They are going to be the integrators for Air Force's future"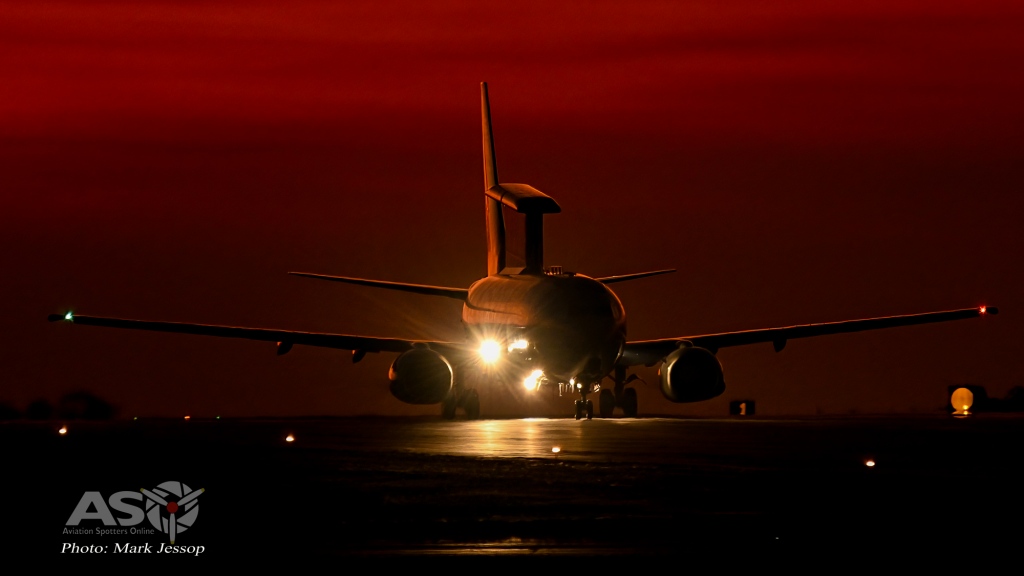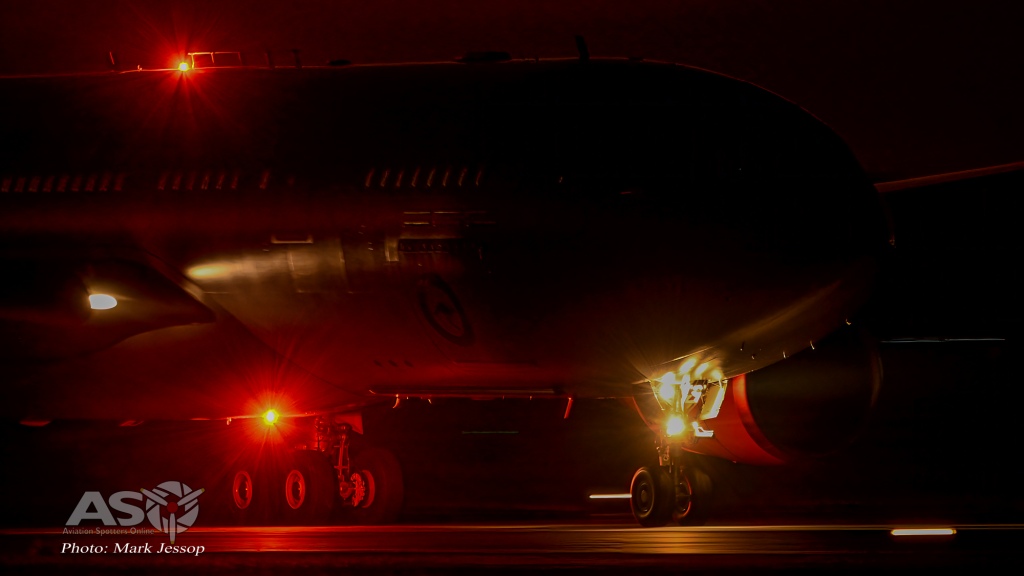 Any new disciplines in the course and if so, has that changed the course?
"So there are three new communities this time round, F-35, P-8 and our Combat Control Instructor Cadre. It's been a challenge with the time and space we have to deliver AWIC, how do we ensure we are able to achieve all the desired learning outcomes for each of the platforms. That really challenged us to think outside the square, make sure that we have the right platforms integrating at the right time in the right environment, and that may not be all of them at once, it may be subsets of them sometimes all of them, but we ensure that we leverage all of the resources we have to make sure that those three new communities (platforms) get what they need. We have been fortunate that all of those communities have come extremely well prepared and have an understanding of what their level of technical mastery needs to be. The addition of No.88 Sqn to the Warfare Centre is the ability to understand that and package up an integrated solution to our exercise control team who are designing the activity. So that's the extra level of value we add on top of what we have to start with."
So you said you start planning again in October?
"Yes, so we will start at the back end of this year and look forward to AWIC 24. It's a reasonably high intensity period of six months that we execute Air Warfare Instructor Course, that whole cycle around capturing the lessons from this course, what worked, what didn't, what can we improve on, what we did well, and take that into the design of what 24 is going to look like and essentially run a project management to deliver AWIC24. It's a bit of a beast, but a beast for a good reason…it takes us time to understand any additional platforms that we might put on for AWIC24, or really refining, particularly with the new communities, what worked and didn't, and changing that design to deliver in 24"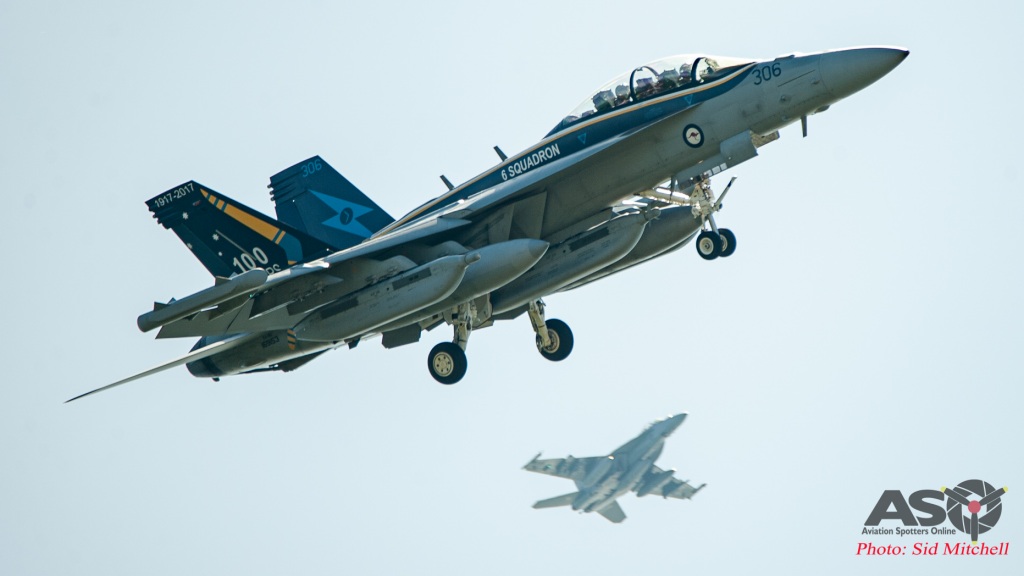 How has it changed from when Homer was CO, to you now? How has it evolved, say with every leader who gets the opportunity as the technology changes, the threats change and stand up to the challenge?
"Its similar ethos and similar philosophies, effectively you're still trying to develop a human at the end of the day. It's now the things around the peripheries, with regards to exercise planning, training aids, facilities, course design, so I think we have got to a point where we understand what we want from an Air Warfare Instructor Course, how integrated, how big, what platforms and systems are needed. So when Homer first did it in the 2017 AWIC we were still trying to understand what that meant, so now after three iterations we have a good handle on what it looks like. Hopefully my successor isn't re inventing the wheel in two years time and we are just taking the lessons from 22 and refining moving forward rather than radically changing. I think we're on a reasonably good formula, we have looked at it as instructional course at the end of the day so we're looking to create those tactical leaders and experts and although the platforms and some of the systems will change that's par for the course in regards to designing the next course… small things rather that large functional changes."
Going forward with technology.. when you did your course you were focused on 'I'm flying a Hornet', now we have the F- 35 with their workload, their tempo…with all the information they are receiving, how do you think that affects that person?
"We all work at out individual capacities, but it's definitely a more complex scenario and more complex problems that we present them today, but it is a different set of capabilities that they have to operate. That being said, I've watched them operate now, watched them debrief and it's rewarding and humbling to see how we have continued to raise the bar along the way. We always hope we are moving the ball down the field and improving the product we get. For me, it's not so much about saying I'm an F-18 FCI or I'm a P-8 MCI or whatever… it's like, I'm an Air Warfare Instructor and I have those Humble, Approachable, Knowledgeable and Expert competencies. At the end of the day, it's those human capabilities that we are trying to develop as part of the AWIC and it goes for whatever platform is operated."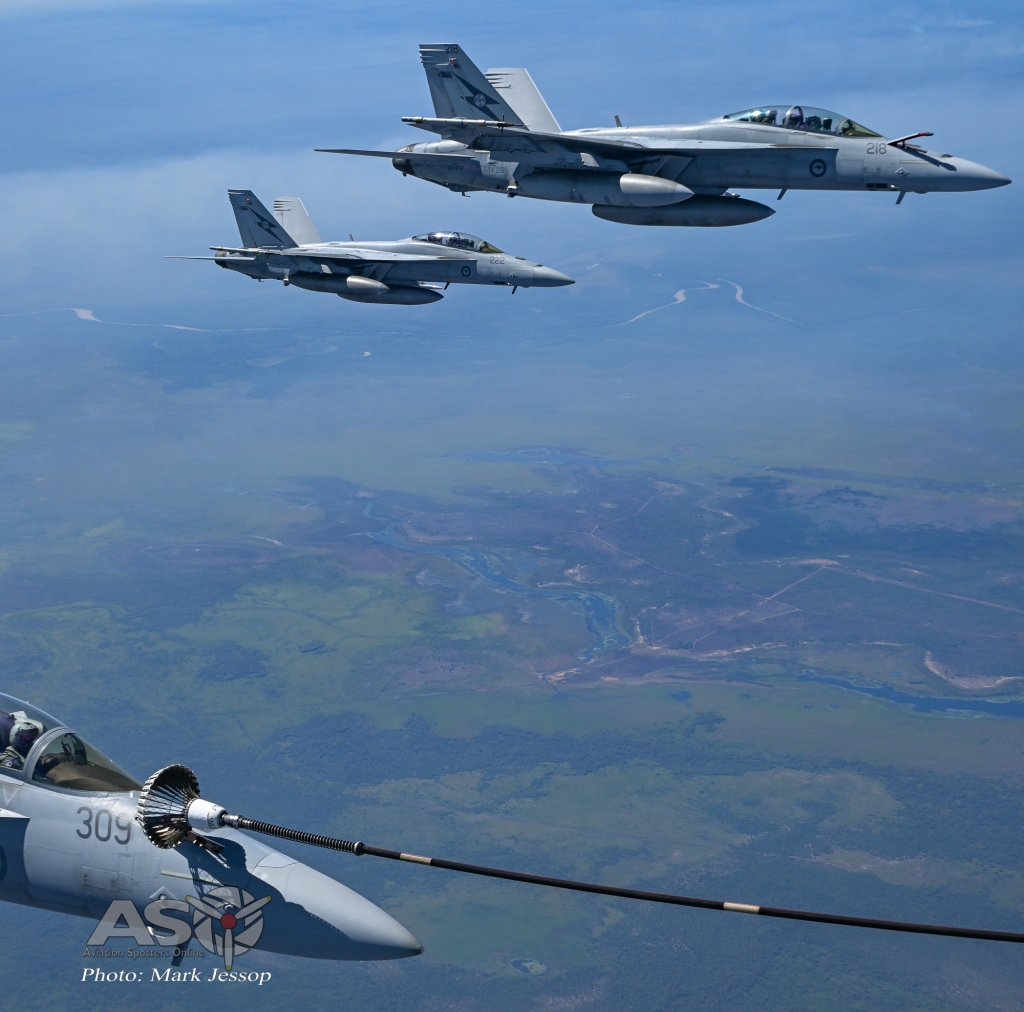 Media Releases.
Due to Covid restrictions, this AWIC course, media only had one interview with Wing Commander Andrew "Haggy" Hagstrom, Commanding Officer of 88 Squadron. To help all media outlets , Squadron Leader Eamon Hamilton and Flying Officer Connor Bellhouse from the Public Affairs- Joint Information Bureau put together media releases to help explain the role of the course and the challenges.
Exercise Diamond Storm 22 is the culmination of the Air Force's Air Warfare Instructor Course (AWIC), and is taking place from May 30 to June 24. It is part of three Force-Level integration exercises conducted for AWIC, the others being Exercises Diamond Seas and Diamond Shield (the latter of which involved F-16C Aggressors from the PACAF's 18th Aggressor Squadron).
AWIC is a six-month course held biennially (although previous iteration was 2019) that trains instructor candidates from nine different platforms and capabilities within Air Force. The purpose is to train some of our most talented aviators to become capability experts in their field, and return them to their units as instructor and mentors.
This year is the largest AWIC to date, with the inclusion of the F-35A Fighter Combat Instructor (FCI) course, replacing the F/A-18A and B FCI course; the creation of a P-8A Poseidon Maritime Combat Instructor (MCI) course; and creation of a Combat Control Instructor (CCI) course, which incorporates combat control teams from No. 4 Squadron. Additional instructor courses are outlined below.
AWIC and its predecessor courses have long had a focus on integrating air power within a joint environment, however the creation of the MCI and CCI categories in 2022 have brought about a much stronger emphasis on joint integration.
Individual courses for Air Warfare Instructor Course 2022:
F-35A Fighter Combat Instructor (FCI) (new, replacing the F/A-18A)
P-8A Poseidon Maritime Combat Instructor MCI) (new)
No. 4 Squadron Combat Control Instructor (CCI) (new)
F/A-18F Super Hornet Fighter Combat Instructor (FCI)
EA-18G Growler Tactics Instructor (GTI)
C-130J Hercules Mobility Tactics Instructor (MTI)
E-7A Wedgetail Airborne Early Warning and Control Instructor (AEW&CI)
Fighter Combat Instructor (FCI) for air battlespace management
Intelligence Combat Instructor (ICI) for intelligence workforce.
Each Air Warfare Instructor Course (AWIC) includes a Fighter Combat Instructor (FCI) course, which saw the debut of the F-35A Lightning II in 2022. Wing Commander Jordan Sander is the Commanding Officer of No. 2 Operational Conversion Unit, and spoke to Squadron Leader Eamon Hamilton about bringing a fifth generation fighter capability into AWIC.
What planning was required in creating the first F-35A FCI course?
The detailed planning for the first course began in January 2021, a year before AWIC22 began. No. 81 Wing selected an F-35A Course Director who was responsible for developing the high-level structure of the course.
There was consideration of how many sims and flights would be required for the F-35A FCI course. This included the learning outcomes for each flight and sim, and the resources required, which includes the airspace, Red Air elements and ground threats. The F-35A Course Director then delegated the development of mission specific detail to several Phase Commanders.
Phase Commanders are given responsibility for a section of the course containing several flights and sims. With the learning outcomes and assigned resources identified by the Course Director, the Phase Commanders would develop the detail for each flight and sim. It was a tremendous amount of work and we are very proud of what we achieved.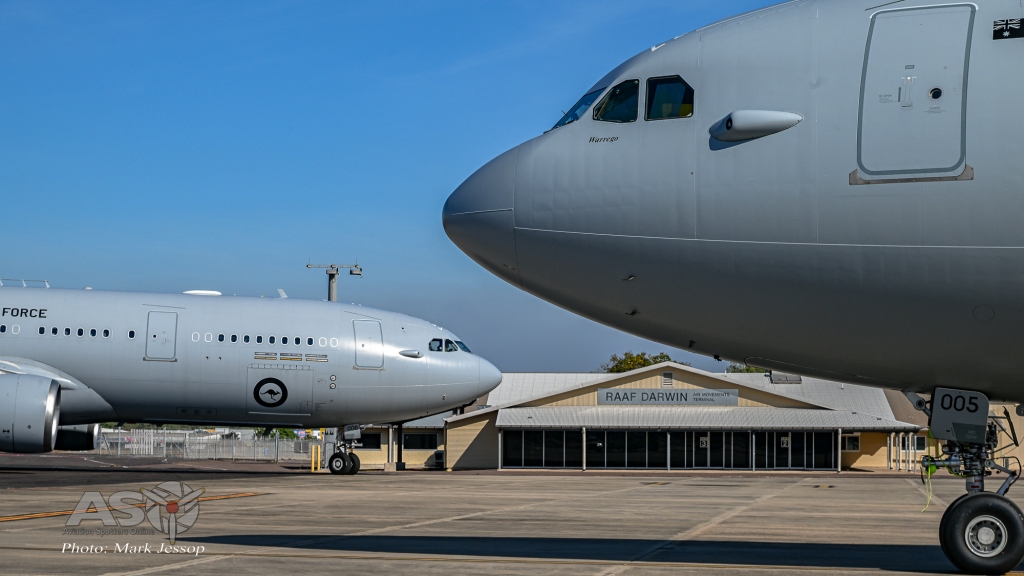 The quality of the first F-35A FCI course exceeded my expectations, reflecting the technical competence and devotion to duty of our staff. Like anything in Air Force, there are many people behind the scenes who make this all possible.
Our operations, mission support, security, orderly room, logistics, off-board information systems and maintenance staff; the workforce is a mix of uniformed, public servant, and contractor. The hardest thing has been doing this in the middle of a transition as we're still bringing the F-35A into service. This transition has meant there are low experience levels and a new aircraft type where things are often new or unknown.
Lastly, our relationship with key personnel within the USAF Weapons School (at Nellis Air Force Base in Nevada) has been key in both tactics and FCI course development. These relationships began with our own conversion onto the F-35A (completed with the 61st Fighter Squadron at Luke Air Force Base in Arizona), and it's critical we are proactive to maintain them.
Was the F-35A FCI course content created brand new, adapted from an existing curriculum, or did it fall somewhere in between?
The overall flow of the course remains unchanged. We start by focusing on the candidates' instructional skills before we move onto air-to-air, ending in a Defensive Counter Air exercise called Diamond Shield.
We then conduct air-to-surface skills training ending in a large offensive exercise called Diamond Storm. Everything below this high-level course flow needed to be adapted to F-35A and the threat identified in the course. Given we only run this course every two to three years, the course needs to be constantly rewritten with ongoing upgrades and changes to our capabilities, the threat and therefore our tactics. For the F-35A particularly, the simulator is more capable than Classic Hornet, and the F-35A has a significant capability against Ground Based Air Defences (GBADS) – so this course has incorporated many missions against capable Ground Based Air Defences.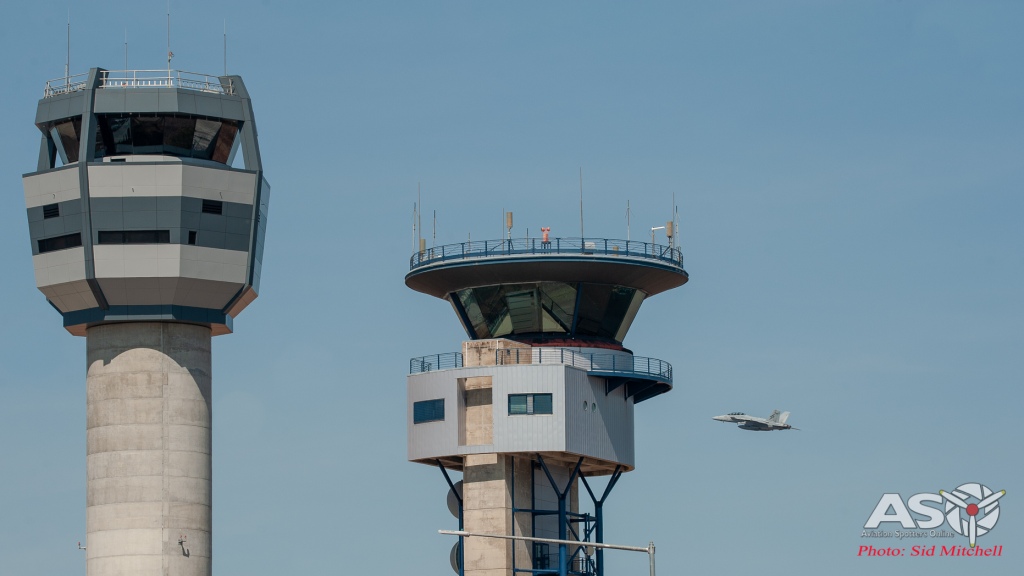 Creating these challenging missions is not without its issues; every time we fly, we need to do so against a capable adversary. In this regard, 2OCU has been incredibly well supported by numerous units across Defence. These include other F-35A squadrons who provide the adversary air threats, and contractor operated ground-based systems that represent surface-to-air missiles. Without the level of complexity that these assets provide, it is hard to truly challenge the F-35A and the students.
What are the F-35A's inherent strengths that make it particularly well suited for missions the FCI candidates face during AWIC/Exercise Diamond Storm?
The F-35A's biggest strength is its missions systems and its ability to build situational awareness on the battlefield for the Joint Force. The stealth of the aircraft also improves both our survivability and lethality against advanced threats. Lastly, F-35A's high internal fuel has also given us more options in how we refuel the air package overall.
Are we learning anything new about how we integrate the F-35A through the course of AWIC?
Only when we place our F-35A pilots in an integrated Joint Force do we properly understand the integration aspects. The first aspect of achieving integration is communication – we must speak a common language across the Joint Force.
We must understand how our datalinks interact with each other's platforms, made more challenging by the constantly changing nature of datalink standards and platform software. Most importantly, we must maintain strong relationships across Air Force and Defence.
With communication mastered, we must have Integrated Tactical Procedures that define how we fight together.
Is there anything else you wish to address?
AWIC has delivered an Integrated Force like never before, and this is a credit to No. 88 Squadron and Air Warfare Centre. Advanced capabilities like F-35A are nothing without the people that operate them. AWIC has ensured our next tactical experts are ready to lead us as an integrated Joint Force.
Connecting air and ground.
By Flying Officer Connor Bellhouse
A C-130J Hercules became a speck in the sky for a team of No. 4 Squadron combat controllers as they descended through the air at 200km/h. Deploying their parachutes over the red Northern Territory landscape during Exercise Diamond Storm, these personnel were part of the Air Force's first combat control instructor (CCI) course.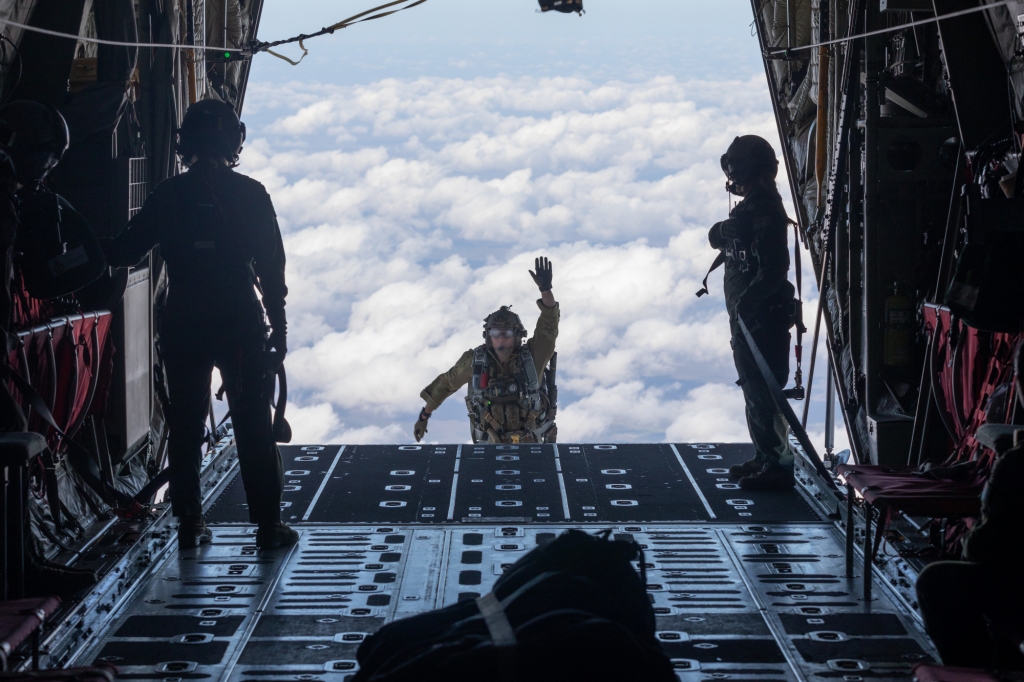 The 2022 air warfare instructor course (AWIC) incorporated three new instructor categories, with a greater emphasis on delivering air power to a joint environment.Combat controllers lead the integration and synchronization of joint effects in support of special operations and land forces.This can include directing kinetic and non-kinetic fires from fighter aircraft, through to the reconnaissance, marking, and control of an austere landing zone – allowing aircraft like the C-130J Hercules to land and conduct resupply.
Commanding Officer of No. 4 Squadron, Wing Commander S, said Exercise Diamond Storm 22, held in the Northern Territory from mid- to late June, was a key opportunity for the combat controllers to operate in a complex multi-aircraft environment. "It is important for Air Force to maintain the ability to integrate both land manoeuvres and the full spectrum of RAAF capability against a high-end threat," Wing Commander S said. "Exercise Diamond Storm allowed No. 4 Squadron to develop our future combat control instructors and push them in a challenging environment where they can prepare for the future fight."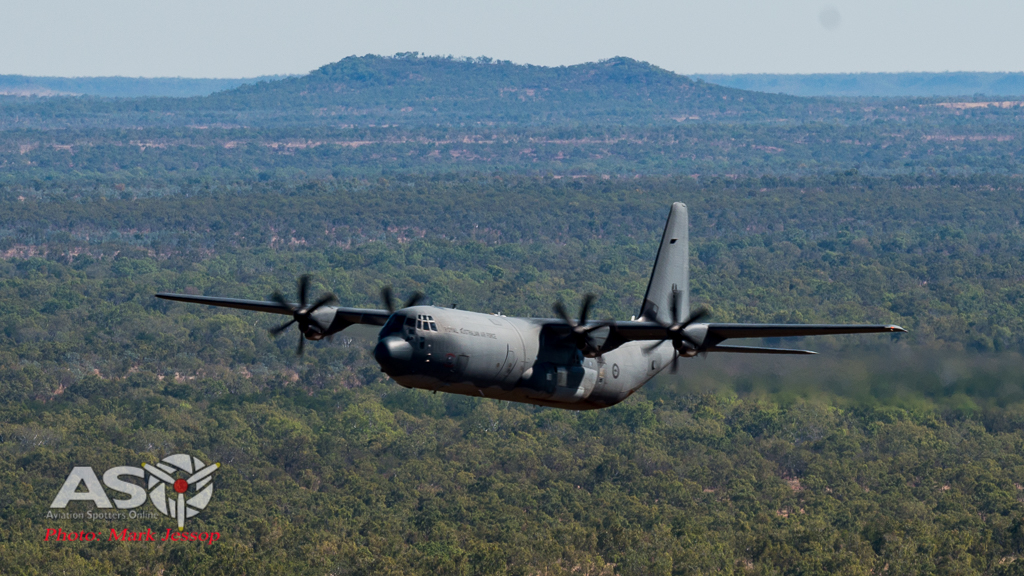 Exercise Diamond Storm's size and complexity made it distinct from many Air Force exercises. "The size of the airspace and the range of aircraft and ground force participants helps to ensure we're developing the best possible tactical instructors," Wing Commander S said. "A significant part of the training during this exercise was being able to contend against an opposing ground force. "Fighting against a well-trained, coordinated ground opponent adds additional pressure to the team, who have to maintain security and tactical advantage to accomplish the mission."
The No. 4 Squadron combat control instructors work closely with No. 37 Squadron, which has its own air warfare instructor category. The mobility tactics instructor (MTI) category for the C-130J Hercules was established for AWIC 2017. MTI Squadron Leader John Calvert said the course focused on the tactical insertion of combat-ready ground forces, such as No. 4 Squadron combat controllers. "The insertion and resupply of combat ground forces is the core role of air mobility in a contested environment," Squadron Leader Calvert said. "This may be achieved by landing on austere airstrips or through a range of airdrop methods. "Effectively integrating our capabilities with other Defence assets to ensure that we can achieve our mission in a complex battlespace becomes the key challenge for our mobility tactics instructors and their planning teams."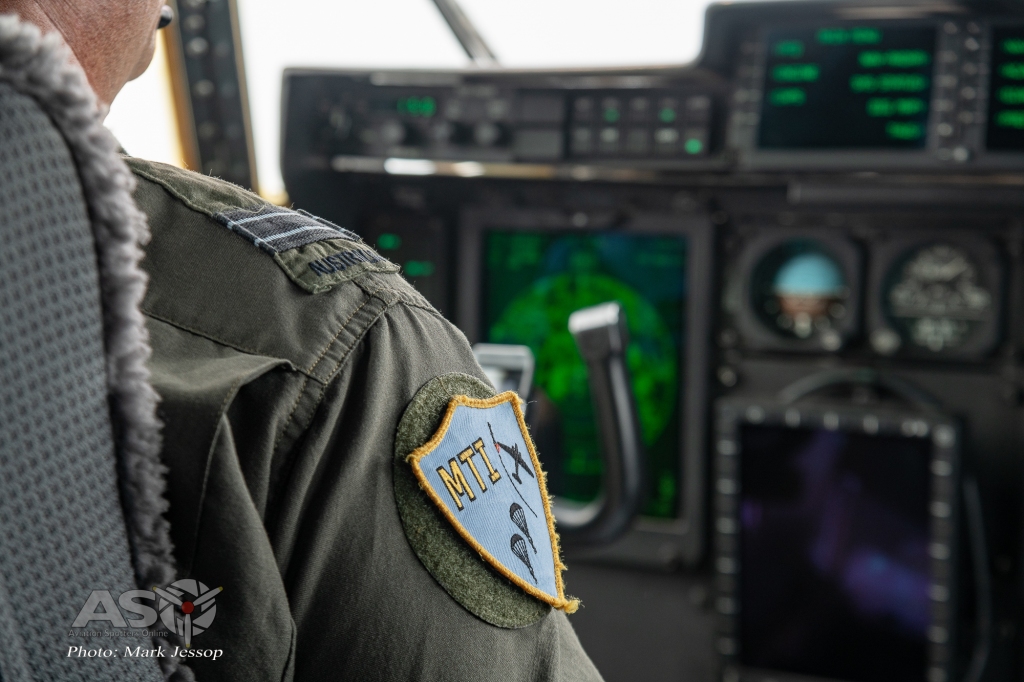 The MTI category builds on years of operational experience with the Hercules, as well as upgrades to the fleet of C-130Js to make them a more capable tactical airlifter. "No. 37 Squadron MTIs will be relied upon to develop solutions to complex tactical problems to achieve difficult mission sets in complex and often ambiguous operating environments," Squadron Leader Calvert said. "Whether that involves landing on short, dirt runways, facilitating parachute jumps at 10,000 feet or dropping supplies and munitions to ground forces, the future MTIs will be expected to apply all the knowledge they've gained, particularly over the last six months, to find a solution."
Top End Storm challenges instructors
By Squadron Leader Eamon Hamilton
For a handful of aviators at Exercise Diamond Storm 22, the delicate practice of air-to-air refueling at 21,000 feet is one of the more familiar moments of their day. After they refill their tanks from a KC-30A, the crews then head into the most challenging mission of their career.
Exercise Diamond Storm 22 will run in the Northern Territory from May 30 until June 24, and marks the culminating point of Air Warfare Instructor Course (AWIC). Group Captain Matt Harper, the exercise director for Diamond Storm, said AWIC is the most high intensity training course the students will participate in during their tactical careers. "AWIC takes some of our most talented aviators from across Air Force through a six-month training program," Group Captain Harper said. "The purpose of the course is to create platform and capability experts, key integrators of air combat effects for the joint force, and most importantly, instructors for their communities. By the time the students get to Diamond Storm, they are already performing well, and the purpose of Diamond Storm is to bring it all together and take everyone to the next level."

While our focus is on the students, the instructors are learning as well. "The whole force gets benefit from the training and at the conclusion of the exercise, the instructors get to award the students their Air Warfare Instructor patches'," Group Captain Harper said.
This year is the first time students from the F-35A Lightning II and P-8A Poseidon communities will participate in AWIC, along with Combat Control Instructors from No. 4 Squadron. Exercise Diamond Storm 22 is all about teaching the students how to integrate and layer air combat effects across the joint force to solve offensive counter air problems – taking the fight to the adversary. Missions require coordination across five warfare domains – air, land, maritime, space and cyber – so that candidates can overcome threats, hit their targets, and return home safely.
The Northern Territory was the ideal place for candidates to apply this knowledge in Exercise Diamond Storm 22. "The Northern Territory offers some of the largest training airspace in the world," Group Captain Harper said. "This allows us to design an incredibly immersive training environment where we can create challenging tactical problems for the students to solve, without too many geographic constraints."
During the exercise, the students and instructors spend the day before each mission in planning with their counterparts. "Mission planning can take anywhere up to 10 hours from when the students are first introduced to the tactical problem," Group Captain Harper said. "With their team leads, the mission commander will lead the planning evolution and brief the game plan to the package, right before execution."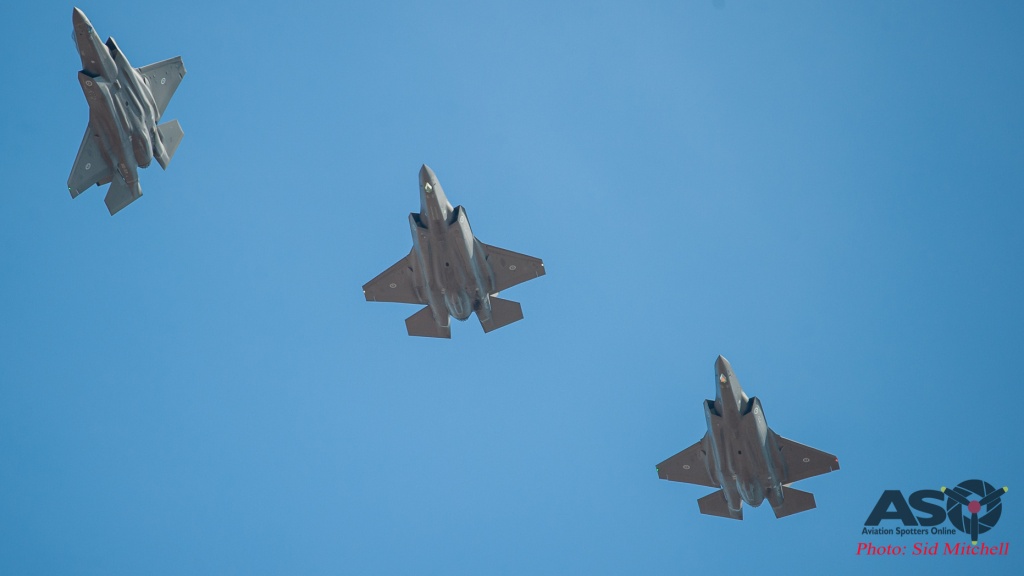 During the conduct of each mission, everyone is working hard – staff and students. "The enemy gets a vote on how the fight progresses," Group Captain Harper said. "The students need to evaluate their game plan continuously, leading their formations and teams during execution as the threat environment around them evolves and develops."
When aircraft return from the mission each day, the work is just beginning. "When the mission ends, that's when the real learning begins," Group Captain Harper said. "The students need to critically analyse exactly what occurred during the mission, evaluating whether they achieved mission success, and if they didn't, they need to identify the reason. With each mission, the students are learning, and they work together as a team to get after the problem. We don't just graduate instructors – we graduate a cadre of leaders for the joint force who understand how to integrate air combat effects to solve almost any tactical problem in the air domain."
Lightning strikes friend and foe in Storm.
By Squadron Leader Eamon Hamilton.
The 'enemy' enjoyed an advantage on Exercise Diamond Storm 22, with No. 75 Squadron flying F-35A Lightning II aircraft from RAAF Base Tindal in an adversary role. This was the first time No. 75 Squadron had flown the F-35A in a major exercise, and the crews had the job of providing air warfare instructor course (AWIC) candidates with a highly advanced threat to overcome.
Commanding Officer of No. 75 Squadron, Wing Commander Martin Parker, said F-35A pilots could present a "medium to very hard" threat for the exercise. "We can scale our capability to meet the training outcomes of each mission at Diamond Storm," Wing Commander Parker said. "The role we're providing is conceptually the same as what we previously delivered with the Classic Hornet, but a generational step in difficulty." No. 75 Squadron wasn't alone in flying the F-35A, with fighter combat instructor (FCI) candidates and other Blue Force, or friendly elements, from RAAF Base Darwin also flying the fighter. Just as the F-35As stealth characteristics and advanced sensors made it a capable platform for Blue Force, they also made it a credible adversary. The aircraft's speed and flying range – especially with RAAF Base Tindal located adjacent to the exercise airspace – worked to No. 75 Squadron's advantage. The F-35A wasn't the only adversary. They were supported by Hawk 127s and contracted Learjets flying from RAAF Base Tindal, and selected Growlers and Super Hornets from RAAF Base Darwin. "When combined with some of our other Defence capabilities, we can be described as being aggressively obnoxious with the F-35A," Wing Commander Parker said. "We can replicate the most advanced adversary platforms and weapons in the world.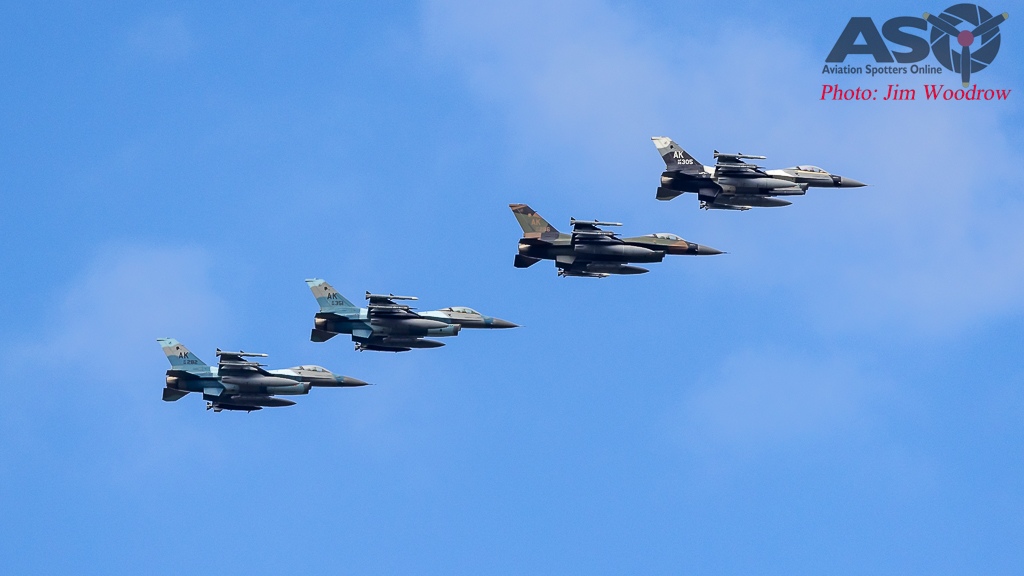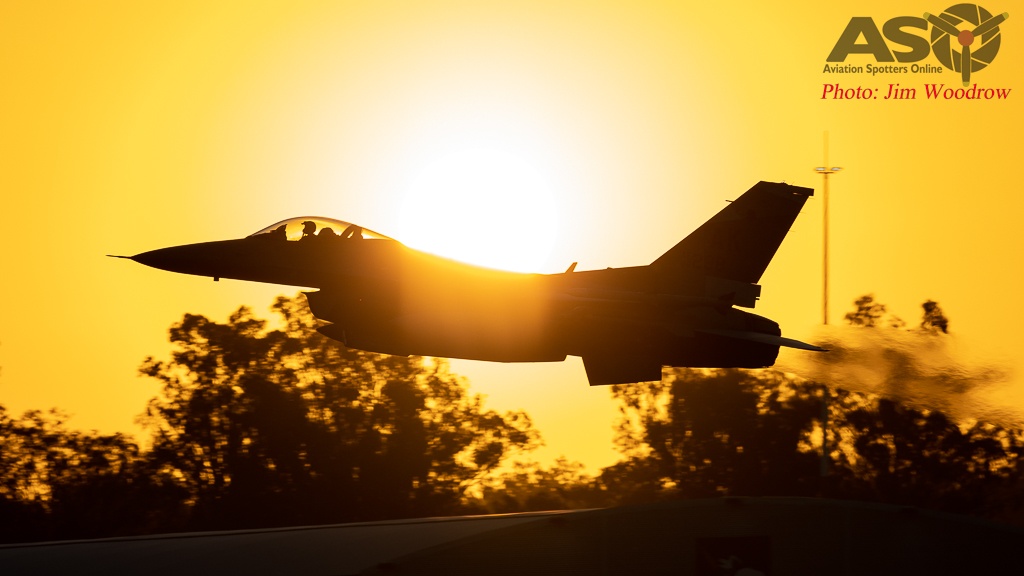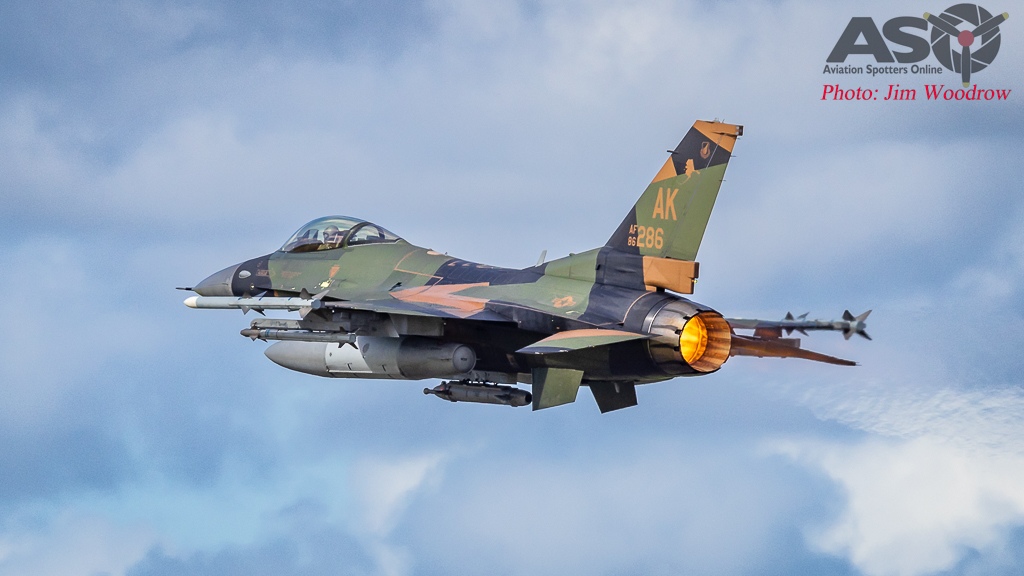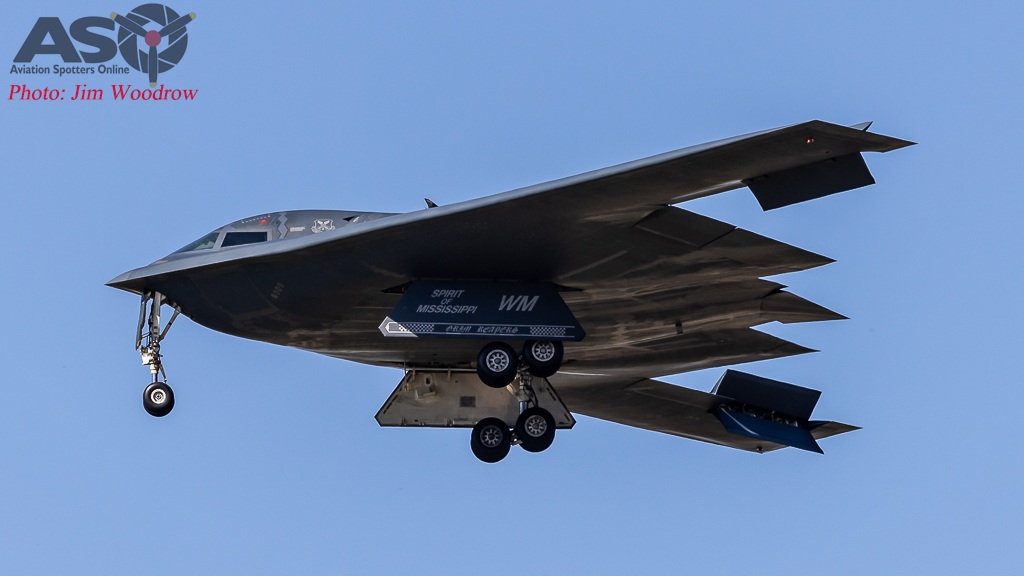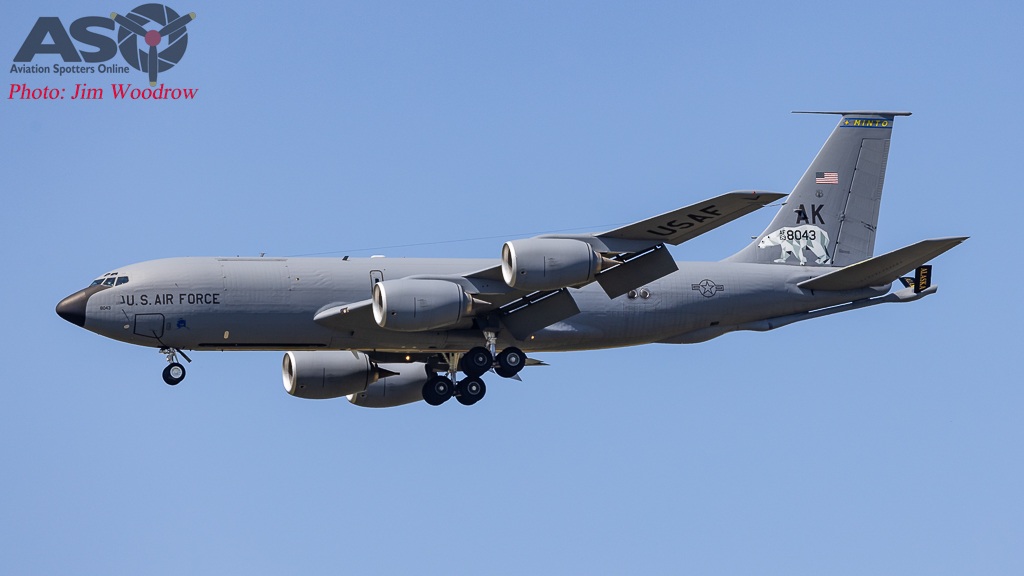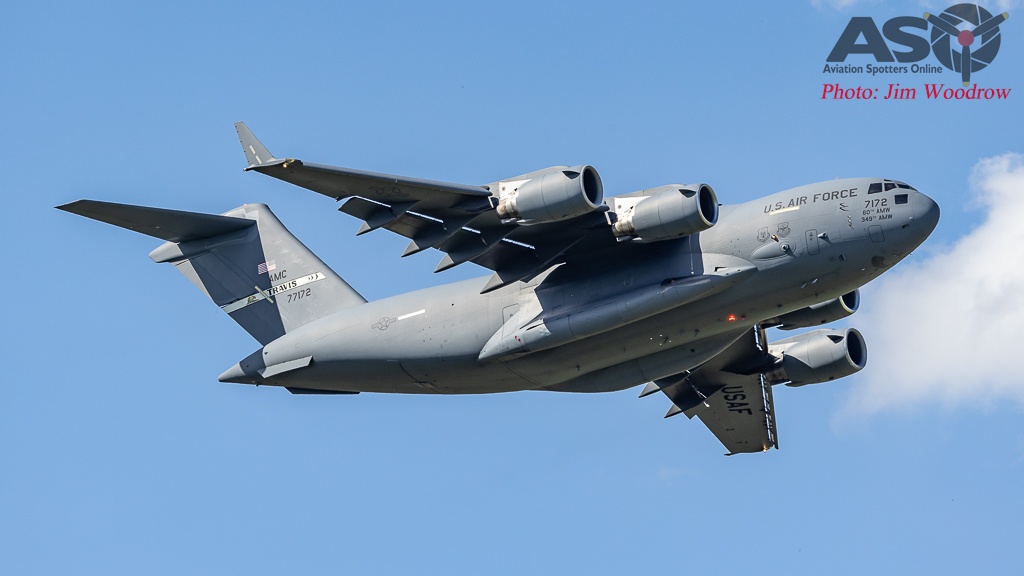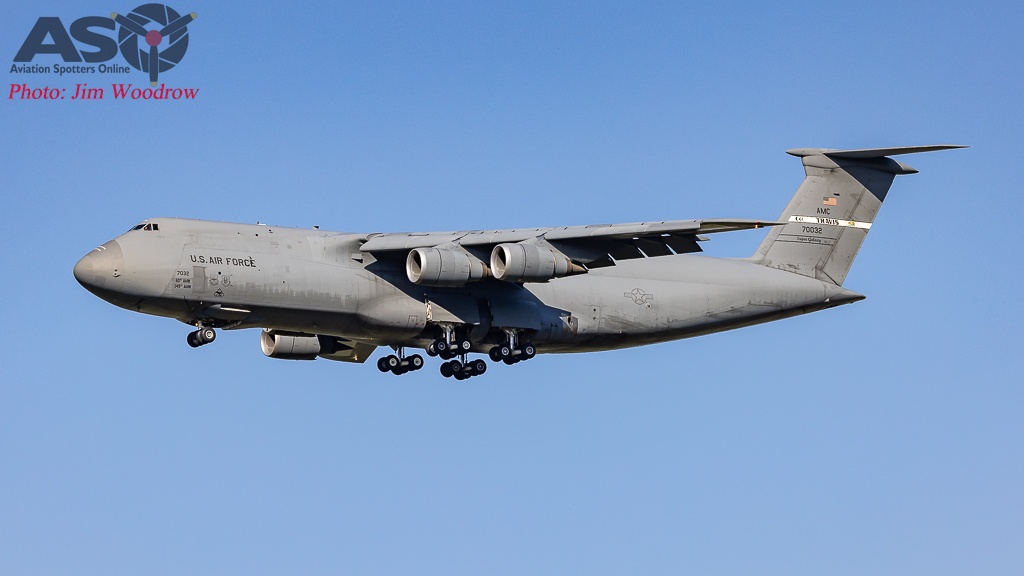 "That is why the United Air Force recently re-established the 65th Aggressor Squadron at Nellis Air Force Base in Nevada as an F-35A squadron." No. 75 Squadron received its first F-35A in December 2021, making it the second time the unit had introduced a new fighter to service at RAAF Base Tindal. Its predecessor, the F/A-18A and B Hornet, was operated by No. 75 Squadron at RAAF Base Tindal from 1989 until the type's retirement in 2021. "To get ready for Exercise Diamond Storm 22, we trained five pilots from the Classic Hornet onto the F-35A," Wing Commander Parker said. "We needed to ready them for large-force employment in the new jet. We needed to teach them how to employ adversary tactics from an F-35A." Some No.75 Squadron pilots also flew in support of Blue Force on force-generation missions on Exercise Diamond Storm 22. "We need repetition for our junior F-35A pilots to build their experience, and they're getting that by flying Blue and Red air missions alike," Wing Commander Parker said. "No. 75 Squadron is on track to achieve a credible operating capability by the end of 2022."


Storm passes to reveal gems of instructors.
By Squadron Leader Eamon Hamilton.
The largest Royal Australian Air Force Air Warfare Instructor Course (AWIC) to date, which culminated in Exercise Diamond Storm 2022, has concluded in the Northern Territory.
The trainee instructors from nine different Air Force capabilities were tested from May 30 to June 24 in some of the most complex missions of their careers.The exercise was the culmination of the third AWIC coordinated by No. 88 Squadron, following on from previous AWICs in 2017 and 2019. Commanding Officer of No. 88 Squadron, Wing Commander Andrew Hagstrom, said this year's AWIC was the largest course to date in terms of the number of platforms and capabilities on the course.
The F-35A Fighter Combat Instructor (FCI) course, P-8A Poseidon Maritime Combat Instructor Course and No. 4 Squadron Combat Control Instructor Course were conducted for the first time as part of this year's AWIC. "Exercise Diamond Storm 22 is the culminating force-level integration event, where all the platforms and capabilities that we have on AWIC, plus a number of supporting elements, take part in the most complex activity that we do," Wing Commander Hagstrom said. "On the scale of activities that we do across Air Force, the size of Diamond Storm is right up there with [exercises/] Pitch Black or Talisman Sabre in the level of resources that we're entrusted with."
At the conclusion of the exercise, the candidates were awarded their air warfare instructor patches, recognising them as experts and mentors within their own squadrons and units. "What we're trying to do with AWIC is generate tactical experts and critical thinkers," Wing Commander Hagstrom said. "What we deliver is instructors, critical thinkers and tactical experts who can integrate Air Force's capabilities and deliver the best effect for the joint force."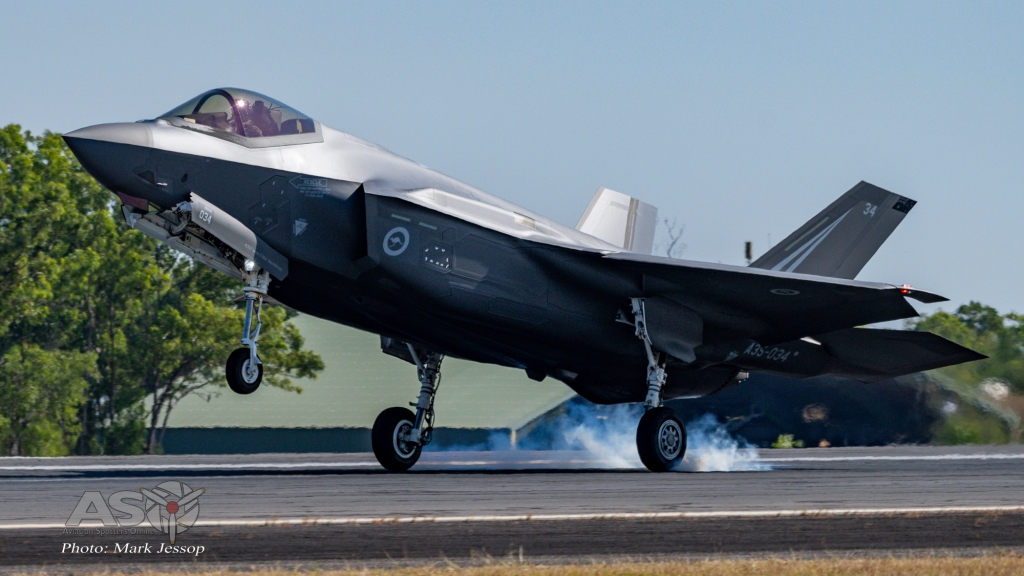 AWIC 2022 began in January and included other force-level integration training on exercises Diamond Seas and Diamond Shield. On Exercise Diamond Storm 22, AWIC candidates were supported by more than 1400 Defence personnel deployed alongside local units, along with more than 60 aircraft from Australia and the United States. Wing Commander Hagstrom said the training benefit of Exercise Diamond Storm 22 extended to everyone involved. "When we're not using those assets and capabilities for AWIC, we capitalise and spread the training benefit across units there to support the course," Wing Commander Hagstrom said. "It's not just those people who are going to graduate from AWIC that benefit from this course; it's everyone associated with the planning and execution of AWIC, from the most experienced aircrew all the way down to the most junior aviator at squadron level."
The introduction of new teams to AWIC 2022 – some of which place a strong emphasis on the joint environment – required a fresh approach to scenario design. "No. 4 Squadron combat control teams, for example, require a much more specific and rich ground and threat environment than may be required of other platforms," Wing Commander Hagstrom said. "We've placed specific emphasis on relevant integration across the capabilities, providing the right platforms, right environment and right problem. "That requirement has lifted the entire course, and enriched the scenario for everyone. "That's a great example of how we've had to think creatively to get the best result for Air Force." Wing Commander Hagstrom's own association with AWIC includes graduating as an F/A-18A FCI in 2004, and serving as an instructor and course director on following courses. He said there was a great sense of achievement when the candidates graduated.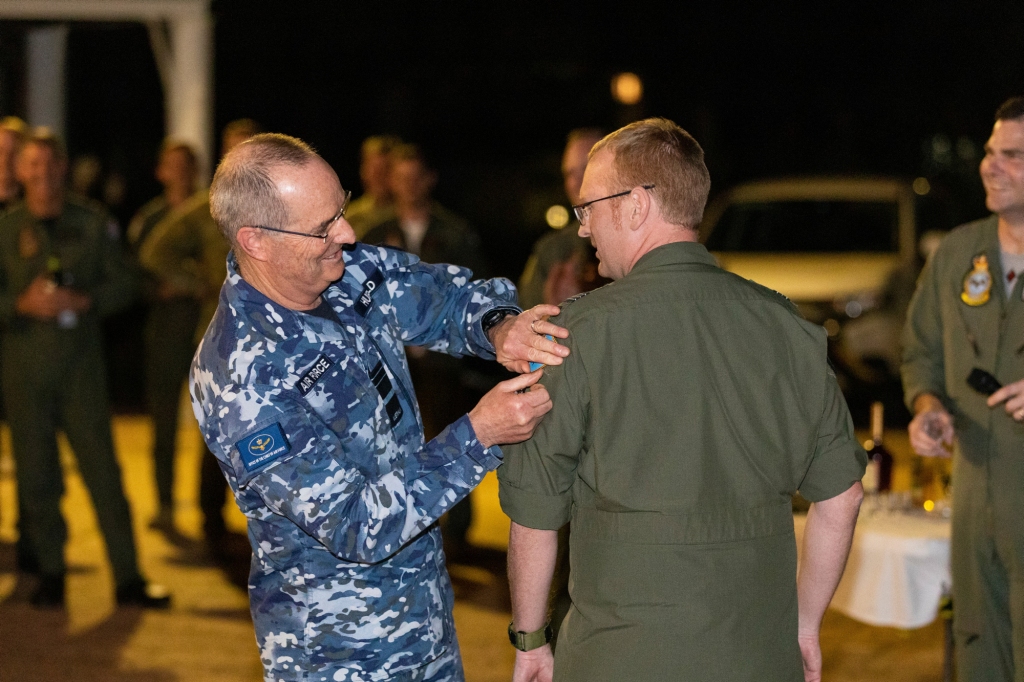 History of the Fighter Combat Instructors Course (FCI) to today's Air Warfare Instructor Course (AWIC).
By Squadron Leader Eamon Hamilton.
On April 29, 1954, the very first Fighter Combat Instructor (FCI) Course began at RAAF Base Williamtown with four students flying DeHavilland Vampire jet fighters. Nobody on that first course could have imagined how it would evolve in decades to come,
and eventually fall under the auspice of the Air Warfare Instructor Course (AWIC). Today, FCI is one of eight instructor categories within the air warfare instructor community. AWIC trains high-performing candidates across nine Air Force platforms and capabilities,
and graduates them as experts on delivering air power for the Joint Force.
Martin James, the RAAF Historian with the Office of Air Force History, said the need to develop instructors who could mentor and share expertise within their squadron was apparent in the 1950s as it is today. "We can trace FCI Course's origins and development back to 1940 in the lessons learned from the Battle of Britain, and subsequent development of a FCI-like course in the Royal Air
Force," Mr James said. "In late 1943, a Pilot Gunnery Instructor Course was started in the RAAF which ran until 1947."
The post-War demobilisation of the RAAF workforce, coupled with the onset of the jet age and Cold War, all combined to reinforce the need for a 'professionalised' instructor course for fighter pilots. Responsibility for this initially lay with the Central Flying School (CFS) at RAAF Base East Sale, which hosted gunnery and combat instructor courses with piston-engine Wirraways and Mustangs.
In 1952, Wing Commander Dick Creswell returned to Australia after commanding No. 77 Squadron Mustangs and jet-powered Meteor fighter bombers during the Korean War. Posted to Fighter Staff Member at the RAAF Directorate of Operations, Wing Commander
Creswell witnessed the redevelopment of a new syllabus for the attack courses by CFS. RAAF Base East Sale lacked capacity to continue running the courses, which were moved to the newly re-established No. 2 Operational (Fighter) Training Unit at RAAF Base Williamtown.
The decision came as Wing Commander Creswell took command of the unit in May 1953, and oversaw the first FCI course run in April 1954.
"Over this period, Wing Commander Creswell became more actively engaged in the 2OTU course content, especially as a result of his experience in Korea," Mr James said. "The expanded curriculum placed an emphasis developing the ability to mentor fellow aircrew in air-to-air and air-to-ground combat skills in the jet age." FCI Course continued with Vampires before transitioning in 1960 to the CA-27 Sabre, which could fly faster than Mach 1 in a dive and carry the Sidewinder infrared-guided missile. From 1965 until 1986, the FCI course used the Mirage III fighter, which could travel at Mach 2 and carried an airborne intercept radar.
"A hallmark of the FCI course is that it has evolved in platforms, capabilities and techniques in line with the development of our people and technology," Mr James said. "We have seen evidence of this in the transitions from Sabre to Mirage, F/A-18A, and now the complex fifth generation warfighting capability of today's Air Force". The F/A-18A Hornet was used for FCI Course from 1989 until 2019, and in 1992, equivalent courses for Intelligence Instructors and Fighter Combat Controllers were introduced. The FCI Course grew to include F-111 aircrew from 2001 to 2008; and F/A-18F aircrew from 2013 onwards. Since 2015, instructor categories have been introduced for air mobility (2017); EA-18G (2019); and E-7A Wedgetail (developed in 2015 and conducted in 2017). In 2017, AWIC was created to coordinate all of these courses under the newly-established No. 88 Squadron.
The importance of multi-domain integrated warfighting is evident with AWIC in 2022, with new instructor courses for P-8A Poseidon and No. 4 Squadron delivering Air Force the ability to deliver high end air power for the Joint Force. AWIC 2022 also introduced the F-35A Lightning II for the FCI Course – a far cry from the DeHavilland Vampire jet fighters used in 1954.
As part of the RAAF Public Affairs program during AWIC 22 we were permitted airside to capture multiple take-offs as the various waves departed for the Diamond Storm airspace.
Another rare opportunity was on offer – a flight in a KC30A MRTT over the Diamond Storm airspace to capture air to air refueling operations
A second opportunity was presented to capture the evening waves departing RAAF Base Darwin backdropped by a typical dry season top end sunset.
Our congratulations go out to the graduates of AWIC22 and our sincere thanks to RAAF Public Affairs for the opportunity to cover the exercise.
Mark Jessop