The Royal Australian Air Force has recently concluded one of the Southern Hemisphere's largest biennial bi-lateral premier air training programs, Exercise Pitch Black 2018.
Held in Australia's Northern Territory between 27 July and 17 August, that included air assets operating from RAAF Darwin and Tindal, plus other locations such as the Bradshaw Field Training Area and Delamere Air Weapons Range, to other austere areas such as Batchelor Airfield located in the Top End, being utilized. This year's Exercise was one of the largest on record with 140 aircraft from 16 different countries, 4000 personnel of which 2500 were Australian, that also included up to 1500 from allies and participating Air Forces.
Exercise Pitch Black is a multi-national large force employment exercise that is pivotal to ensuring Air Forces remain ready to respond whenever called upon. With the use of one of the largest training airspace areas in the world, the exercise included realistic and simulated threats to test and improve force integration.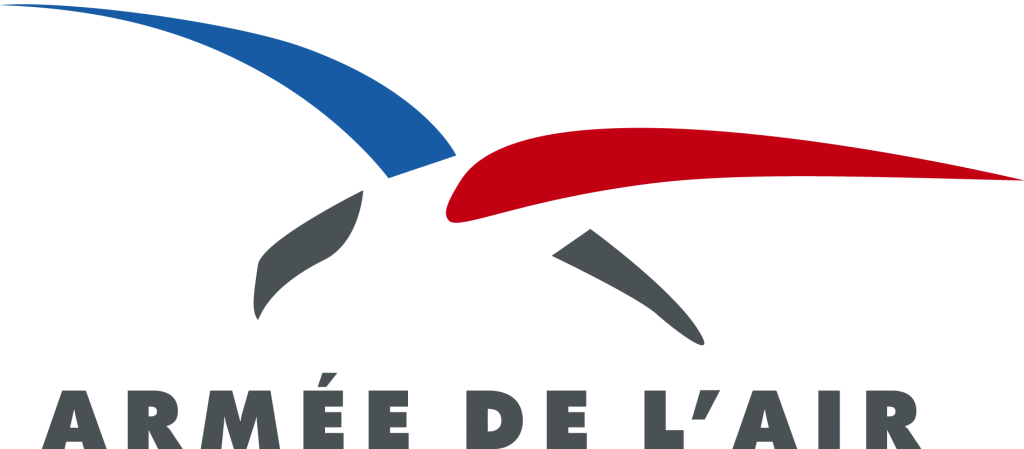 Armèe de l'air Française Deployment

The Armèe de l'air (French Air Force), is no stranger to Exercise Pitch Black, with its involvement stretching as far back as 2008. Their involvement in this years Exercise started on the other side of the world, well to be more precise, Al Dhafra Air Base (BA 104), United Arab Emirates.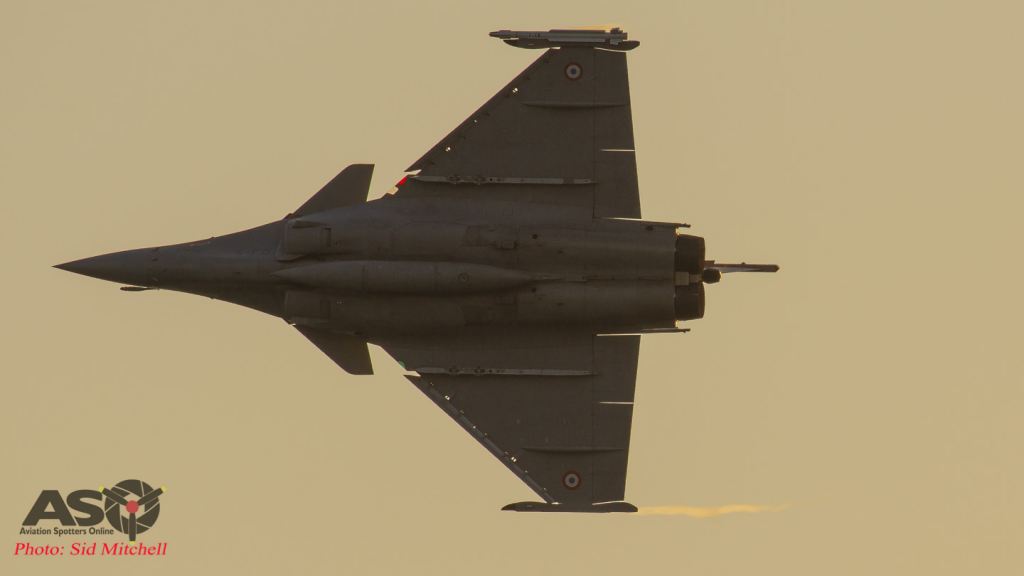 The Armée de l'air for Exercise Pitch Black 2018, sent three Dassault Rafale B aircraft from EC 4 (4eEscadre de Chasse, 4th fighter wing). One Rafale B wore the markings of EC 1/4 (Escadron de Chasse 1/4 Gascogne), with the remaining pair in the markings of ETR 3/4 ( Escadron de Transformation Rafale 3/4 Aquitaine) which are stationed at Saint Dizier/ Robinson Air Base (BA 113), located in the Haute-Marne department of the Champagne-Ardenne region in northwestern France.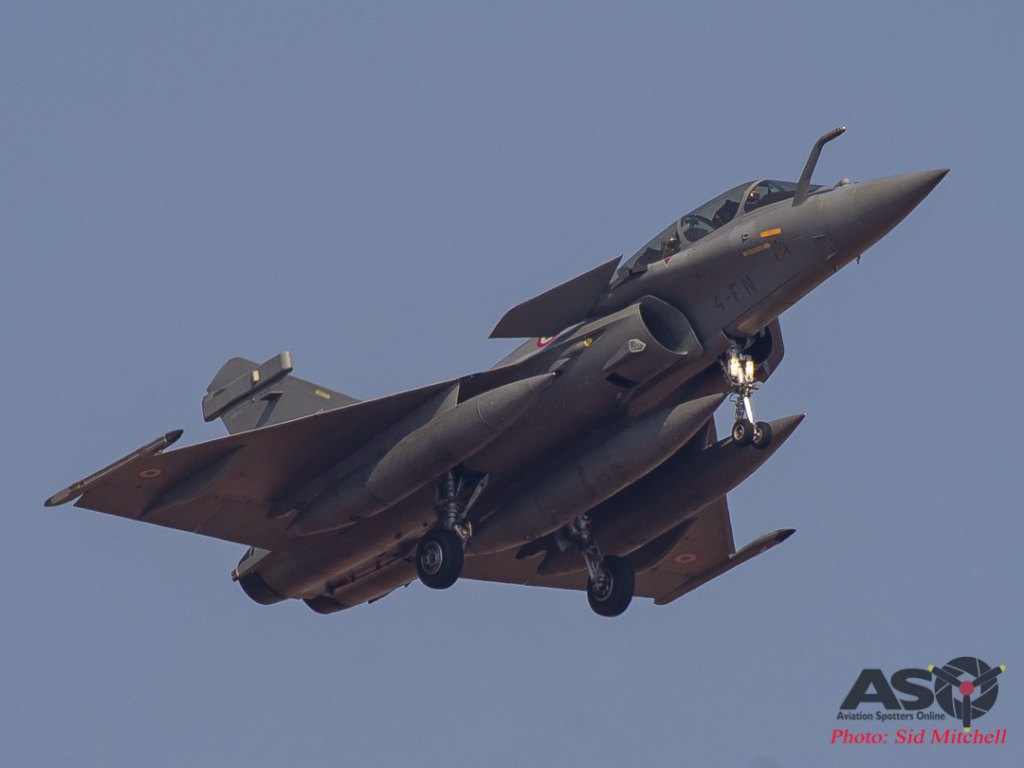 Along with this detachment, support was also provided by an Boeing C-135FR Stratotanker from IBC 2/91 'Brittany', and included 4 pilots from Escadron de Chasse 2/30 Normandie-Niemen (Fighter Squadron 2/30 Normandie-Niemen) of EC30 loccated at Mont-de-Marsan, which is situated in the Landes department of the Nouvelle-Aquitaine region in southwestern France, plus eight pilots and navigators from EC 04 (4th Fighter Wing) at Saint Dizier, with support from up to 40 personnel from various departments and specialities including mechanics, avionics specialists, gunsmiths, commandos and associated trades and skill sets from within the operational units. *Note* (Although aircraft where from EC04, all three Rafales during the deployment were crewed from both EC1/4 and EC2/30 pilots/Navigators.)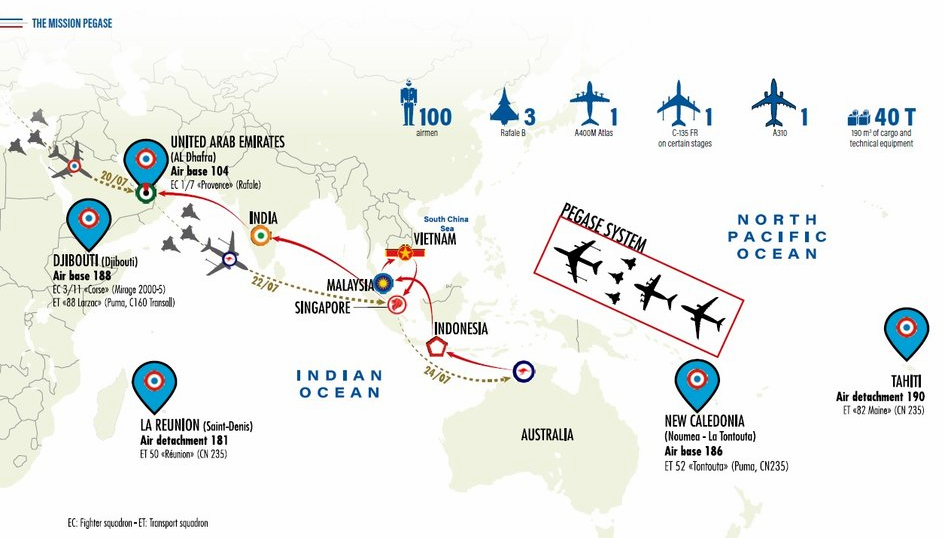 For this deployment to be achieved, the Armée de l'air conducted a four day 14,000km ferry mission that began on July 20 and concluded with their arrival into RAAF Darwin via Singapore on the 24th of July 2018, which the Armée de l'air has named Mission Pegase 2018. (Pegase translates to Pegasus, the winged horse, which is a symbol of wisdom). The success of this deployment was assured with the arrival of an RAAF Amberley based 33 Squadron Airbus KC-30A MRTT that helped proceedings along, with the RAAF KC-30A dragging the Rafale's on their journey to Australia, as well as providing transport for French air force personnel connected with the exercise. This is a procedure that both air arms have refined being no strangers to refueling techniques, as both have conducted joint air refueling exercises during Operation OKRA in the Middle East area of operations.
Dassault Rafale B Participation
The aim of the Armée de l'air's first time inclusion with their Rafale B aircraft in Exercise Pitch Black 2018, was to plan, execute and debrief complex missions in a multinational framework, that was conducted within a realistic non – permissive tactical environment. The aims of the Armée de l'air during Exercise Pitch Black 2018 consisted of – Preparing, briefing, executing and developing valid combat tactics that would be used in real world threats against air and land assets. Develop and refine skills as an 'Entry Force', which is the capability to establish first entry into a hostile country that possesses air- to-air and air-to-ground threats, developing expertise in an electromagnetic environment that may involve radar/GPS/radio jamming assets as flown in a combined package. Rafale aircraft also participated in Offensive Combat Air Missions (OCA), as well as the protection of high value airborne assets such as the E-7A Wedgetail and slower, lower flying transport types, such as the CASA CN-235 and C-130J Hercules. Priority objectives also included two CAMAO (Combined Air Operations) missions to be carried out daily with day and night operations, plus the conclusion of planned air strikes with the use of the air-to-ground cannon, with the final aim of establishing international relations through the exchange of experience between the participating air arms taking part in Exercise Pitch Black 2018.
Along with the Rafale deployment, the Armée de l'air also had a single CASA CN-235 of the Transport Squadron 52 'Tontouta', belonging to the Armed Forces of New Caledonia (FANC). The role of the CASA CN-235 during Exercise Pitch Black 2018 was to integrate with the participants such as Forward Air Control (FAC) and fighter aircraft, and was utilised as a reconnaissance platform/asset for some of the more remote locations utilised during the exercise, with most missions predominantly flown at night. During the second and third week of Exercise Pitch Black, penetration into an enemy zone with the protection of coalition aircraft as top cover during air drops also provided realistic training for the crews flying the CASA CN-235.
4e Escadre de Chasse ( 4th Fighter Wing) – Background.

The Armée de l'air can trace its roots back to the first world war, with many squadrons and wings still operating today, such as the 4th Fighter Wing ( 4e Escadre de Chasse). With their current fleet of Dassault Rafale B aircraft recently flying half way around the world to participate in Exercise Pitch Black 2018, and showing the world that EC.004 has the capability to forward deploy and operate efficiently in a multi-tiered force structure that is present when participating in scenarios such as Exercise Pitch Black. With that in mind, lets have a quick look back at the origins of the Wing. Formed from the fighter squadrons 11/3 'Dauphine', 11/5 'La Fayette' and 1/4 'Navarre,' who all trace their lineage back to the first world war.
Operating the Republic P-47 Thunderbolt in the final days of the second world war in campaigns such as the liberation of France and the German campaign, it amassed a staggering 10,000 sorties with 4,500 tonnes of ordnance deposited on the enemy. With the end of the war still fresh, the wing is prepared for its involvement in the Indochina war, but not before 11/3 becomes GC 1/4 'Dauphine', and 11/5 is renumbered 11/4 'La Fayette' during July 1947. Flying the Supermarine Spitfire Mk.IX, the 4th Fighter Wing operates in both Tonkin and Cochinchina, as well as Annam with over 8,000 hours flying time logged. With the end of the Indochina conflict, EC4 relocates to Friedrichshafen in Germany before transitioning onto the Vampire Mk.V fighter in October 1949. During the Wings time at Friedrichshafen, it is joined by 3/4 'Flanders' and 4/4 'Ardennes', whose existence will be short lived. April 1954 saw the wing move to Bremgarten and receive the MD 450 Ouragan, until it became operational on the Republic F84F Thunderstreak in 1957. Fast forward to 1961 and the 4th with their resident Squadrons 'Dauphine' and 'La Fayette' are back on familiar territory, moving to Luxeuil Saint Sauveur, which is situated in the Franche-Comte region with its heritage dating back to the first war.
November 1966 witnessed the transformation of the 4e Escadre de Chasse with the phasing out of the F84F Thunderstreak that had accumulated more than 100,000 flight hours, to make way for the Dassault Mirage IIIE. In 1972, EC.004 became the first air unit of the Tactical Nuclear Forces, with its mission as an all weather bombardment unit, with its secondary role that of conventional strike and daytime interception. October 4 1986 saw the Dassault Mirage IIIE, with over 150,000 flight hours and twenty years of operational service, move aside for the Dassault Mirage 2000N that was being introduced into front line service. March 30 1988 witnessed 1/4 'Dauphine' officially take possession of the Armee de l'air's first Mirage 2000N into service, and as of July 1 of the same year, the first operational alert with the aircraft equipped with the medium-range-air-to-ground missile (ASMP). With the Mirage IIIE no longer operated by EC.004, EC 2/4 'La Fayette' was next to transition to the Mirage 2000N in the nuclear role, and from August 1989, EC 3/4 'Limousin' was integrated into the 4th EC. With the end of the cold war, Europe was undergoing change, and on September 1 1991, that change began to flow through the Armée de l'air with the 4e Escadre de Chasse leaving the FATac ( de la force aérienne tactique) to be attached to the FAS-Strategic Air Forces (les Forces aériennes stratégiques).
It would be very easy to say that the Rafale B aircraft of l'Armée de l'Air, which came to Pitch Black 2018, were drawn from 4e Escadre de Chasse and flown by a mixture of pilots from EC4 and EC30. However, that does not give the full picture, nor the history of the units or aircraft in French service.
First thing to know is the French Air Force operates with squadrons within wings, usually but not always from one base.
So when we refer to EC4, that is the wing, Escadre de Chasse 4, the current squadrons within this wing are:
EC 2/4 has only recently formed at the home base of Saint Dizier-Robinson (BA 113), while ETR 3/4 is a joint air force and naval squadron handling training and operates Rafale B, C and M examples.
For many years EC 4's mission was nuclear strike, first using the Mirage IIIE and then the Mirage 2000N. It operated 2 squadrons of 2000Ns from (BA 116) Luxeuil- Saint Sauveur with a third squadron at (BA 126) Istres-Le Tubé. During those years the squadrons were:
EC 1/4 'Dauphine'
EC 2/4 'La Fayette'
EC 3/4 'Limousin'
EC 4 operated alongside the Mirage IV aircraft of Escadron de Bombardment 1/91 between 1991 and 1996 when the Mirage IVs stood down from the strike role and instead became responsible for strategic reconnaissance, reducing to just one squadron as Escadron de Reconnaissance Stratégique 1/91. The Mirage IVs themselves were retired in 2005 and the squadron stood down. EC 4 also reduced in strength over the years initially going from 3 to 2 squadrons and finally retiring the 2000Ns in 2018, their role having been taken over by Rafale. The wing EC 4 had disbanded and the 2 squadrons had continued to operate as autonomous units.
Rafales first arrived at Saint Dizier to replace the Jaguars of EC7 which had been retired. EC 1/7 'Provence' getting their first aircraft in 2006 and being fully equipped by 2007. In June 2016 they were relocated to Al Dhafra Air Base ( BA 104) in the United Arab Emirates. Unusually the second Rafale squadron to form was EC 1/91 although there was no EC 91! This unit was descended from EB 1/91 and ERS 1/91 and operated from 2008 until August 2015 when it became part of the new EC 4 at Saint Dizier and took on the designation EC 1/4 'Gascogne'. It also has a nuclear strike role, the same as it last had in 1996.
The third Rafale squadron to form at Saint Dizier was ETR 2/92, which also linked back to a Mirage IV squadron EB 2/92 and started training crews in 2010. This squadron too joined the newly reformed EC 4 and became ETR 3/4 (Escadron de Transformation Rafale 3/4 Aquitaine). Two of the deployed aircraft carried the badges from this squadron.
The EC 4 exercise aircrew came from Escadron de Chasse 1/4′ Gascogne'. The EC 30 aircrew came from EC 2/30 'Normandie-Niemen'. EC 2/30 had been a Mirage F1C squadron at Reims-Champagne before re-equipping with the attack modified variant of the Mirage F1CT at Colmar-Meyenheim until it disbanded in 2009. Formed as the fourth Rafale squadron on September 1 2011, and declared operational June 2012 (the year which would mark the 70th Anniversary of the squadron). The squadron is currently based at Mont-de-Marsan (BA 118).
Escadron de Chasse 2/30 'Normandie-Niemen' (Fighter Squadron 2/30 Normandie-Niemen) – Background.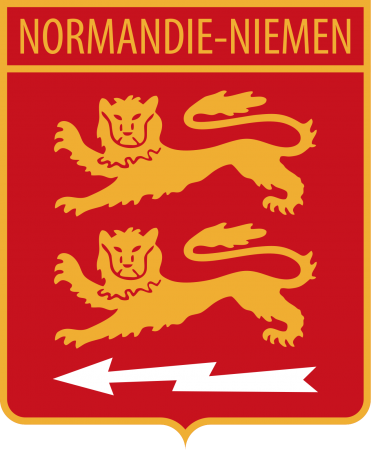 Up until 2009 when EC 2/30 was disbanded, they operated the Dassault Mirage F1CT stationed at Colmar-Meyenheim Air Base (BA 132). EC 2/30 is a descendant of the famous Fighter Group Normandie (Groupe de Chasse Normandie) that was formed on September 1st 1942. The unit in 1942 was then known as GC 'Normandie' in Syria, and was formed fighting on the Russian front and equipped with the Russian built Yakoklev Yak fighter aircraft. With victories throughout the Soviet offensive and against East Prussia, 1944 saw Régiment de Chasse Normandie receive the Niémen designation for it to become the Régiment de Chasse Normandie-Niémen.
With the conclusion of World War Two, 'Normandie-Niemen' was posted to North Africa and was involved in numerous campaigns undertaken there and throughout Indo-China during the post war years. The early 1950's witnessed 'Normandie-Niemen' split into two, and placed under the newly formed 6e Escadre de Chasse (EC6) with Escadron 1/6 'Oranie' and 2/6 'Normandie Niemen', under control of the 6th Wing until it was disbanded in the early 1960's. After being disbanded from EC6, 'Normandie-Niemen' was attached to 30e Escadre de Chasse (EC30) permanently to become the current EC2/30 Escadron, and itself moving back to France in 1962 before it's occupation at Reims-Champagne Air Base in 1966. EC 2/30 was also the first to be equipped with the Dassault Mirage F1C in December 1973 until disbanding in 2009.
Dassault Rafale – A brief History.
The French designed and built 'omnirole' fighter, the Rafale, literally meaning 'gust of wind' or 'burst of fire', is a twin engine, canard delta-wing, multi role fighter aircraft, designed and built by Dassault Aviation. Built to carry a large array of weapons and designed for such roles such as air supremacy, interdiction, aerial reconnaissance, ground support, anti-ship strike and nuclear deterrence, the Rafale has shown itself as a stand alone aircraft amongst the many 4th and 5th generation aircraft that are currently in service today.
The Rafale was born out of a requirement shared by an arrangement entered into during the 1970's between Germany, France, England and Spain, to produce an agile all purpose mulit-role fighter, with the end result being the Eurofighter Typhoon. Along the process of achieving this shared goal, France found itself on the outer and due to differing requirements, opted out of the program and decided to go it alone, and create and develop its own fighter. 1986 saw the first flight of the demonstrator that was part of an eight year test program, and is unique in that its mostly entirely designed and built by France, and includes all of its major defence contractors such as Dassault, Thales and Safran.
The Rafale was originally slated to enter service during the mid 1990's, but suffered delays due to budget cuts and differing priorities in a post Cold War Europe. The Rafale has three main variants, the Rafale C, which is a single seat land based version, the Rafale B, a twin seat land based version and the Rafale M, a single seat that is suited for carrier operations.
Since being introduced in 2001, the Rafale has seen combat in conflicts over Afghanistan, Iraq, Libya, Mali and Syria, as well as being purchased by foreign air arms such as Egypt, Qatar, and the recent announcement by India.
The Armée de l'air and the Marine Nationale plan to have up to 171 Rafale's of all variants in its inventory by the year 2025.
With the Armée de l'air having enjoyed a successful trip downunder, and their trip only part way through as part of Pegase 2018, with many more stops through Malaysia and India planned, the aim of the Armée de l'air strengthening France's presence in the strategic Indo-Pacific region with key allies, as seen during this deployment showed that their level of participation was high, not only with the Royal Australian Air Force as a participant in Exercise Pitch Black 2018, but also their commitment to public affairs opportunities, such as flying formation with SAAB Gripens from the Royal Thai Air Force during planned flypasts over Darwin's beautiful Mindil Beach, along with having aircraft and aircrew on hand during the Open Day held at RAAF Base Darwin. The Rafale B aircraft from 4e Escadre de Chasse where a hit with many aviation enthusiasts and the public, as this was their first time to visit Australia, and hopefully not their last.
Aviation Spotters Online was fortunate to have been given access during two of the exercises morning and afternoon launches, with videographer Mark Pourzenic ideally situated along the taxiway and by the runway, with many opportunities to capture vision of all participating aircraft,and paying close attention to the Rafale B aircraft of the Armée de l'air as they departed and returned from both morning and afternoon launches.
Aviation Spotters Online would like to take this opportunity to thank the Royal Australian Air Force's Public Affairs media team, who granted access, so that we were able to capture some of the many special moments that occurred during Exercise Pitch Black 2018. ASO's Videographer Mark Pourzenic would also like to extend his gratitude and thanks to Mr. Ian Powell, for his expertise and specialized knowledge regarding the Armée de l'air. Without Mr. Powell's guidance and many years of archiving the ever growing change within the Armée de l'air, this article may not have been completed without his expertise.
Further resources regarding the Armée de l'air can be found here –
https://www.facebook.com/armeedelair/
https://www.facebook.com/EC1.4Gascogne/
https://www.facebook.com/RC2.30NormandieNiemen/
https://www.facebook.com/EscadrondeTransformationRafale/