After last years effort I thought it would be wise to try a few more angles and there is no better place than on top of Mount Panorama for one of the greatest views going to watch a Max Performance Display of a RAAF F/A-18. Even though I had driven around the track a few times before, you don't really take it in how high you are, and for the first day I thought I would give Mountain Straight a go with a head on shot.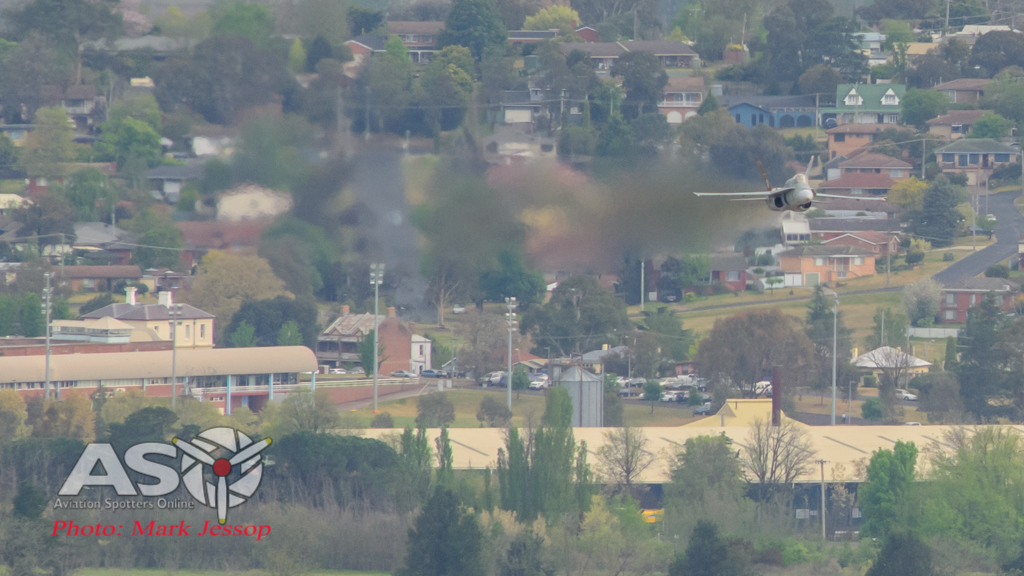 The weather was looking like anything could happen as it had already rained and really had that look like it was going to again. Right on time I could see our little friend pop under the cloud to the north of the mountain … 2 turns later he was into the display. Because of all the tree's along Mountain Straight you couldn't get a clear shot of the Jet and the road but when you are looking down on him coming at you who cares !
It was really interesting to see everyone just stop and look to the sky as the noise on the hill was AWESOME and straight into a crazy turn in front of the crowed mountain making his way down to the start of the track .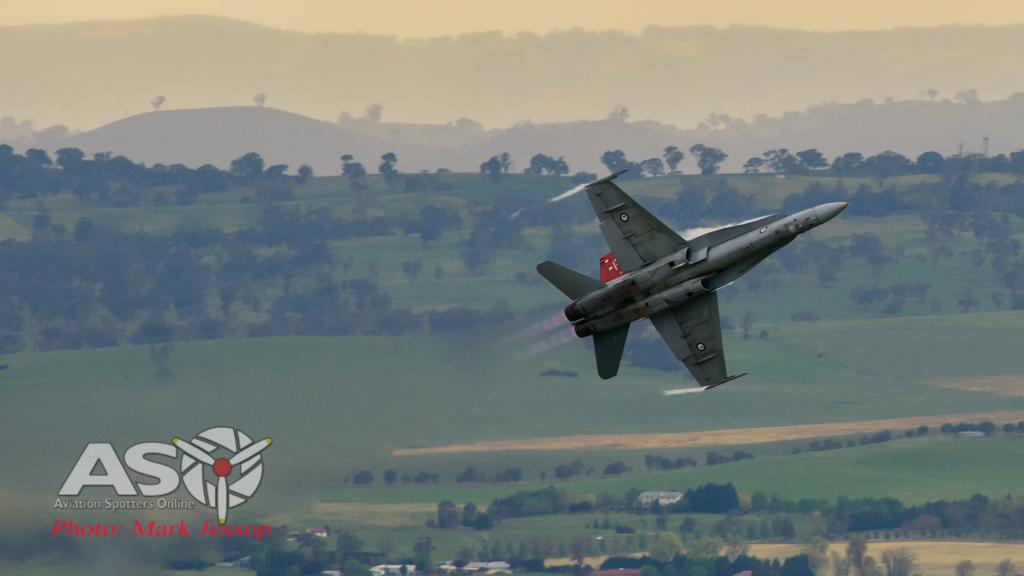 The light was getting very poor and trying to work the D800 to its max was something I don't like doing too often but hey how many times do any of us get this view ?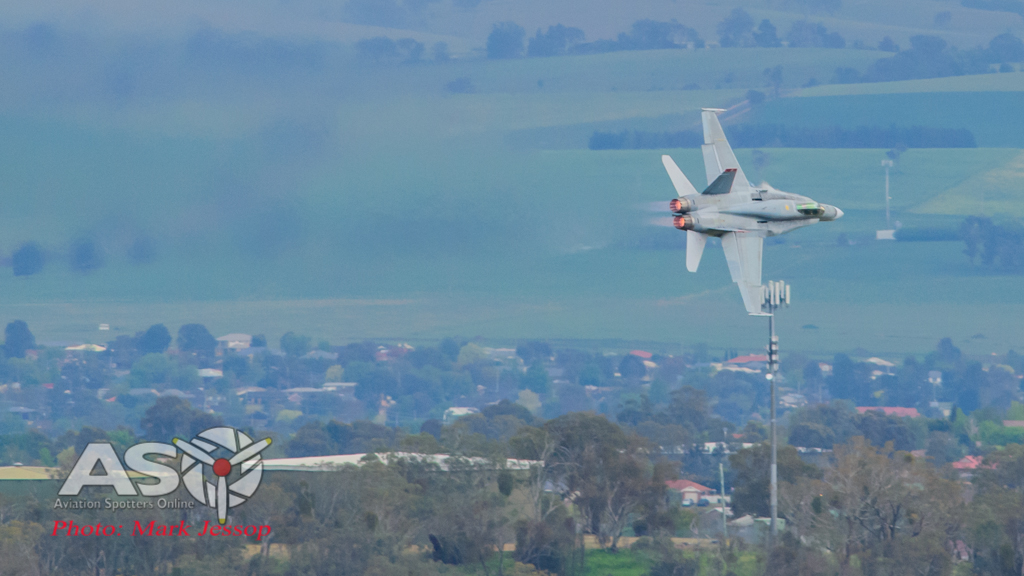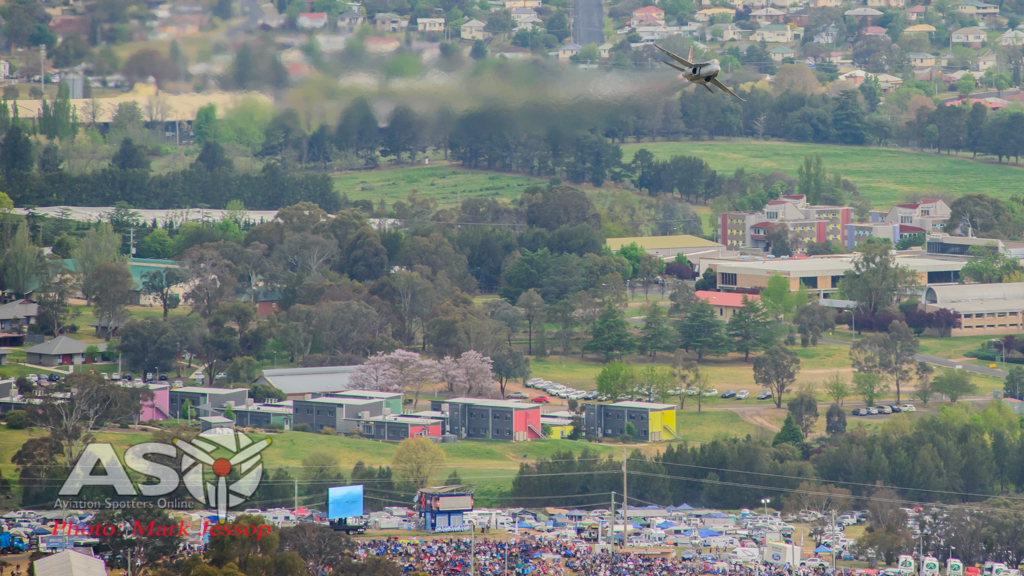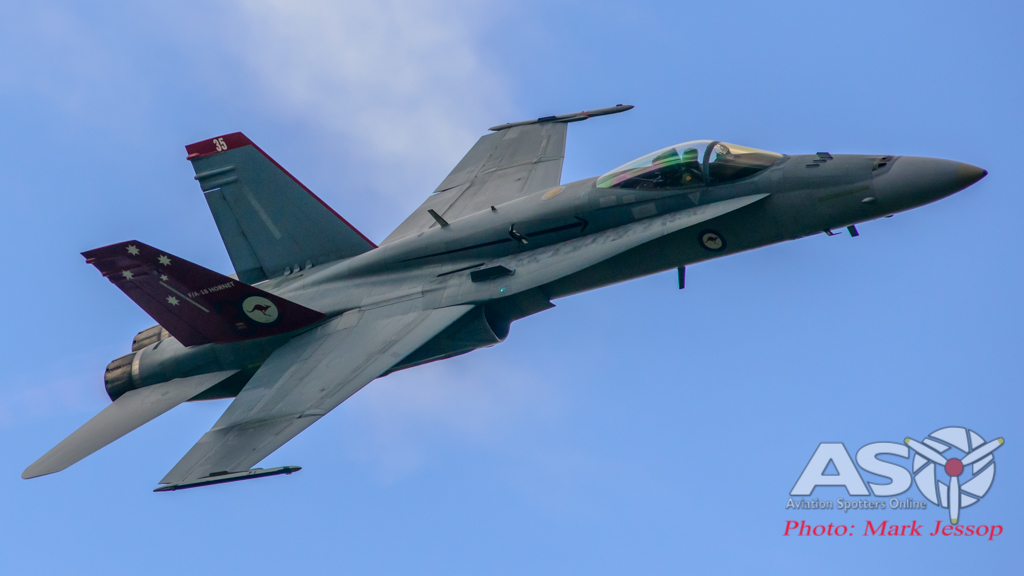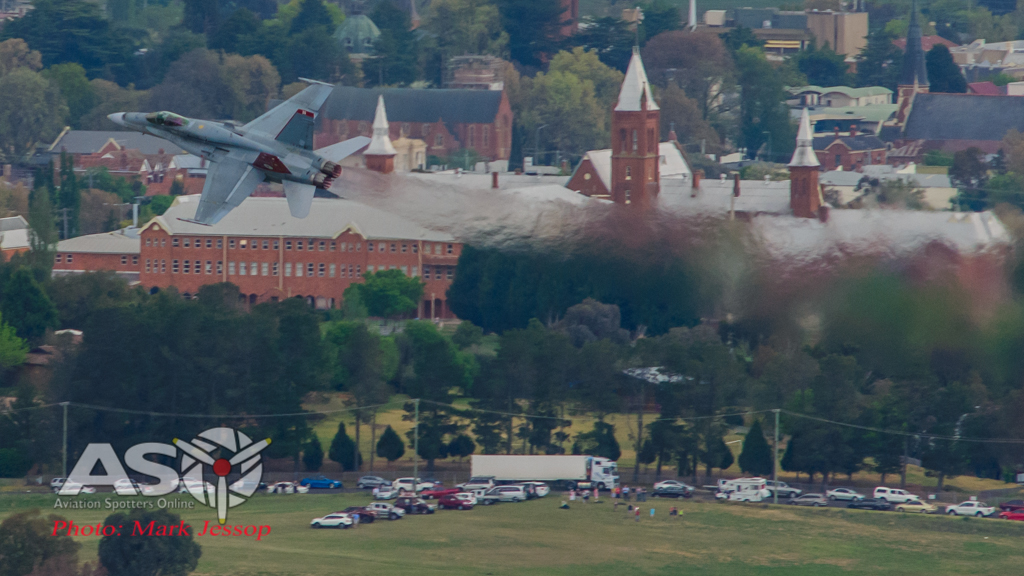 So the plan for the big day is somewhere on the East side of the track as the display is at 10:42 and I need that light behind me but for my 1st time up on the Mountain I think each year I will go up and do a different spot as once you're up there and see what happens you will see many more angles 😉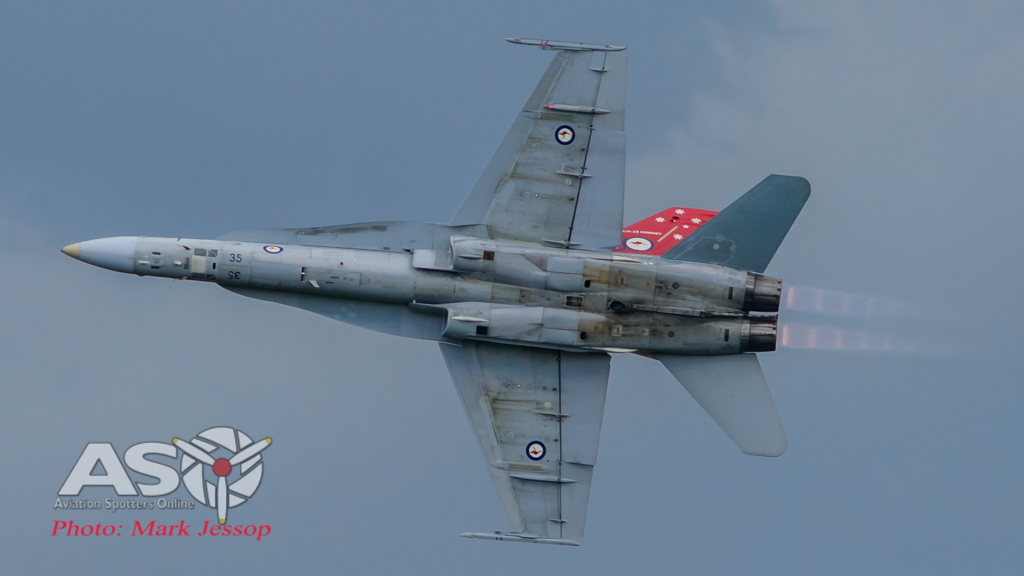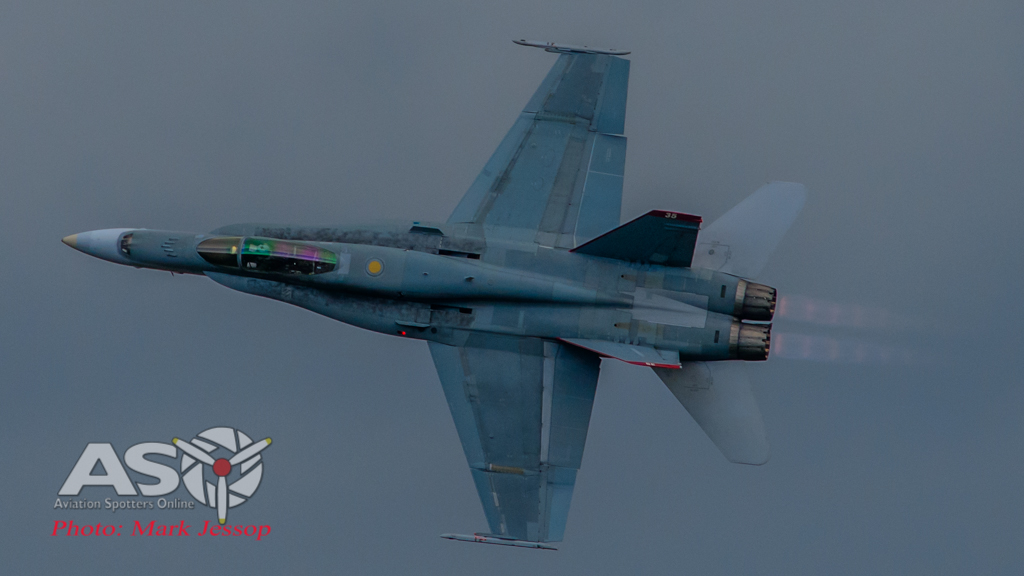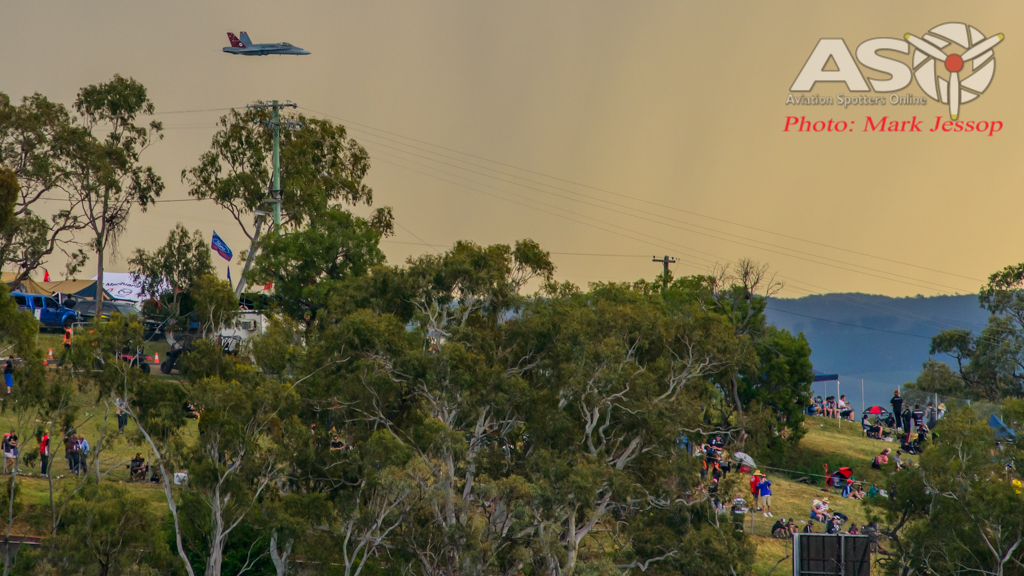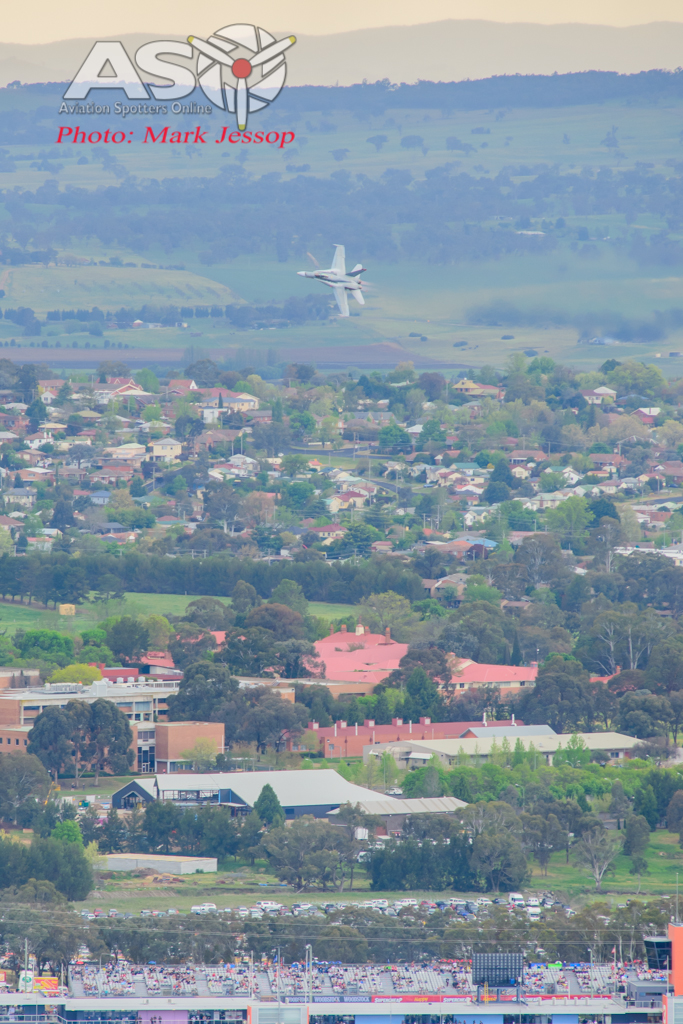 And incase you didn't know the Bathurst 1000 Super Cheap V8 car race is on as well ……I thought I could hear some other noise.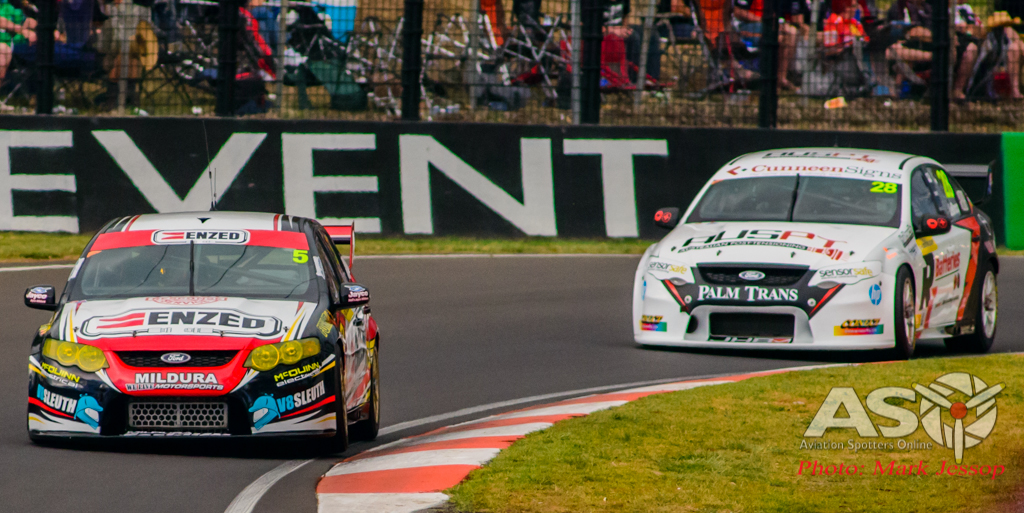 More to come tomorrow .-Mark Jessop