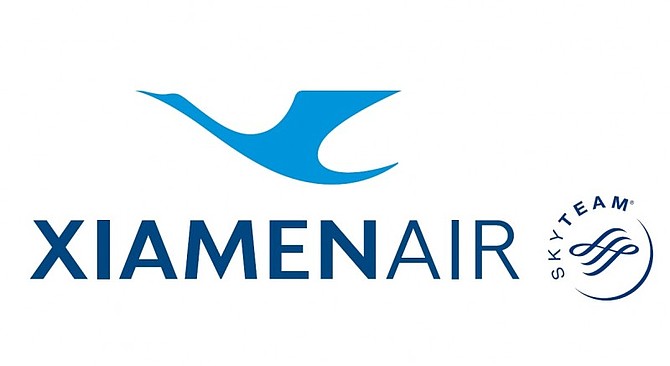 Xiamen Airlines launched its inaugural service from Hangzhou to Melbourne today, thus becoming the 12th non-stop route from China. This brings a conclusion of a very busy year of new flights and airlines at Melbourne Airport.
Xiamen Airlines' new route is on top of routes to Beijing, Shanghai, Guangzhou, Shenzhen, Chengdu, Xiamen, Qingdao, Changsha, Xi'an, Chongqing and Zhengzhou.
The airport's management were present at the gates as the crew and VIP's disembarked the aircraft ahead of the formal presentation.
Melbourne Airport Chief of Aviation Simon Gandy said the Xiamen Airlines service continues to strengthen Melbourne's cultural and economic ties with China.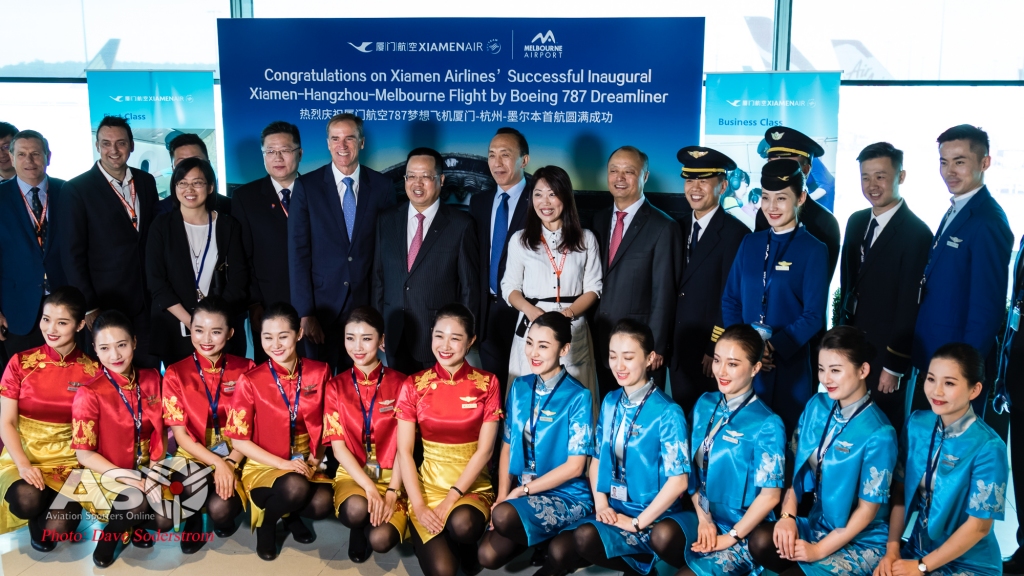 "Over the past three years we've seen China take the lead as our largest international tourism market and further over the past ten years passenger traffic from China has increased on average 15.8 per cent, each year," said Mr Gandy.
"Airlines are realising the growth potential in Victoria, which is why we are experiencing such an influx in the Melbourne-China route. We now have nine airlines flying to 12 Chinese destinations offering great choice for Victorian travellers."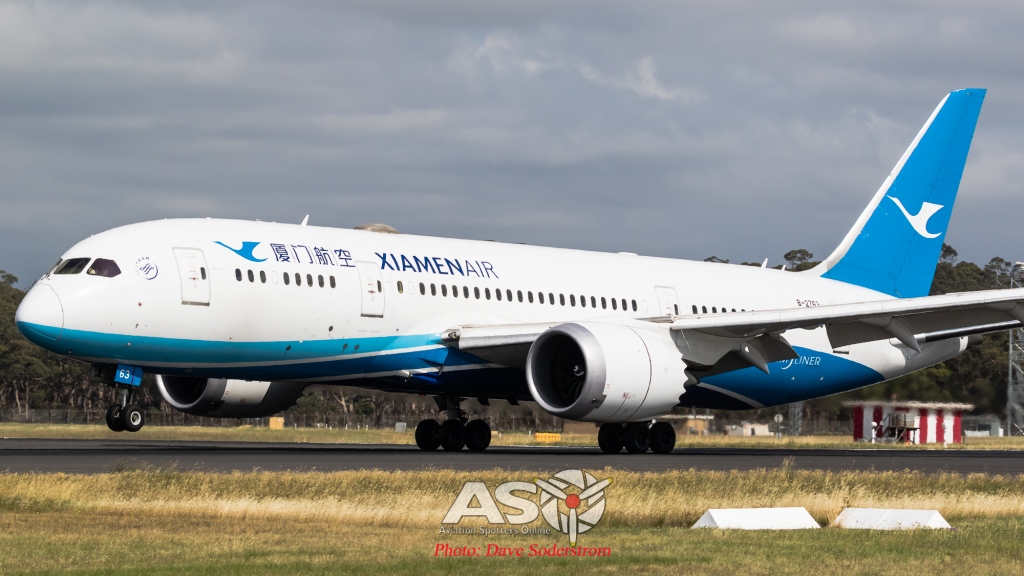 The airport expects to host more than 60 million people by 2033, so it is investing in more infrastructure to cater for this growth, this includes the proposed third runway which is set to open by 2022.
The Boeing 787-8 flies with a seat configuration that has First, Business and economy seating with four, eighteen and two hundred and fifteen respectively.
Xiamen Airlines will fly the non-stop service to Hangzhou every Thursday and Sunday at 11:35am using Boeing 787-800 equipment.
Once again Aviation Spotters Online appreciates the assistance of both Melbourne Airport and Xiamen Airlines for the assistance in the preparation of this article
Dave Soderstrom