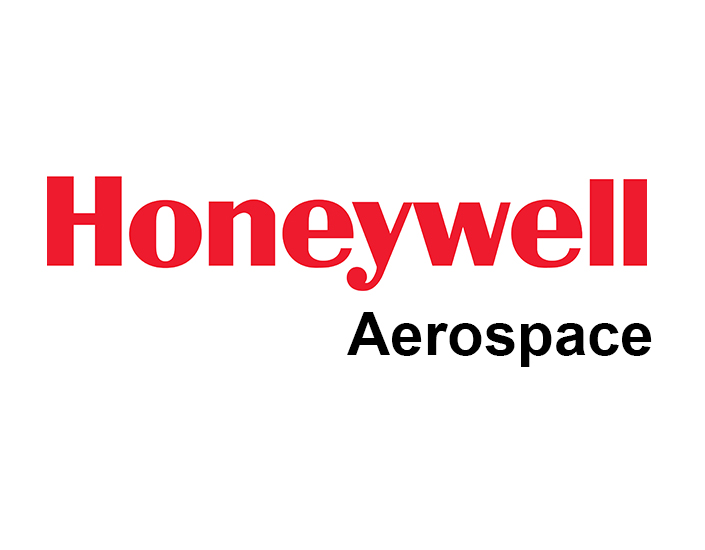 Honeywell, a name ceremonious with aviation across the world for more ways than one. Producing aircraft engines, cockpit systems and displays, inflight entertainment, gas turbine auxiliary power units and avionics to name a portion of the company's business.
Recently Honeywell brought a rare type to Melbourne as part of a demonstration tour of Honeywell's 'Power of Connected World Tour', their Boeing 757-225, N757HW testbed. Honeywell is showing off their connected solutions to the airline market, which includes everything from the hardware that runs the Wi-Fi connections for services for passengers, to analytics for pilots and ground crews.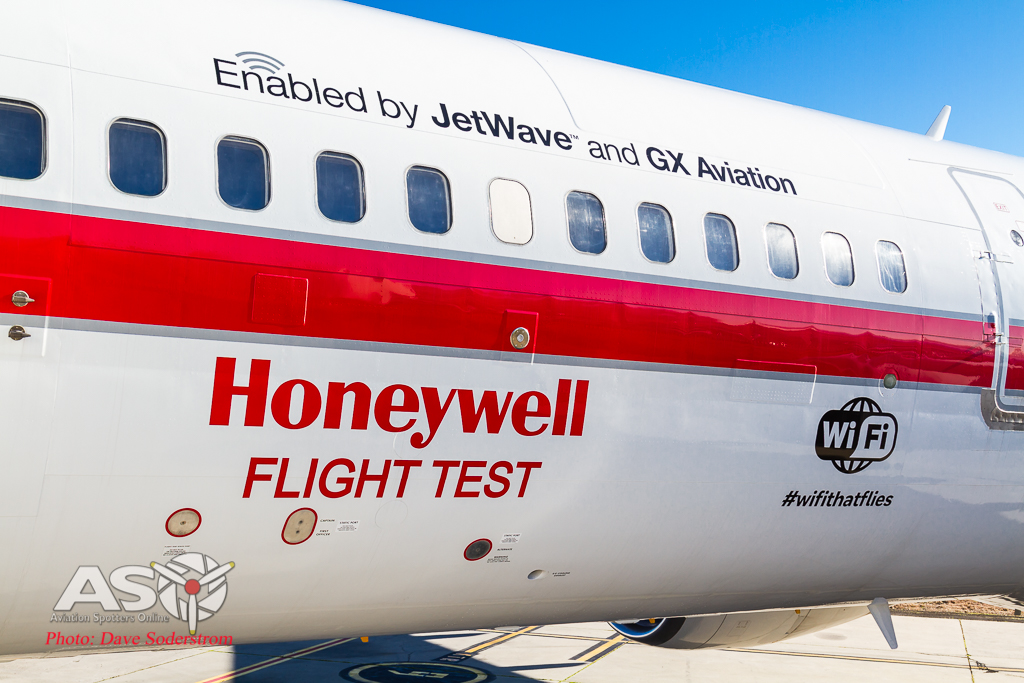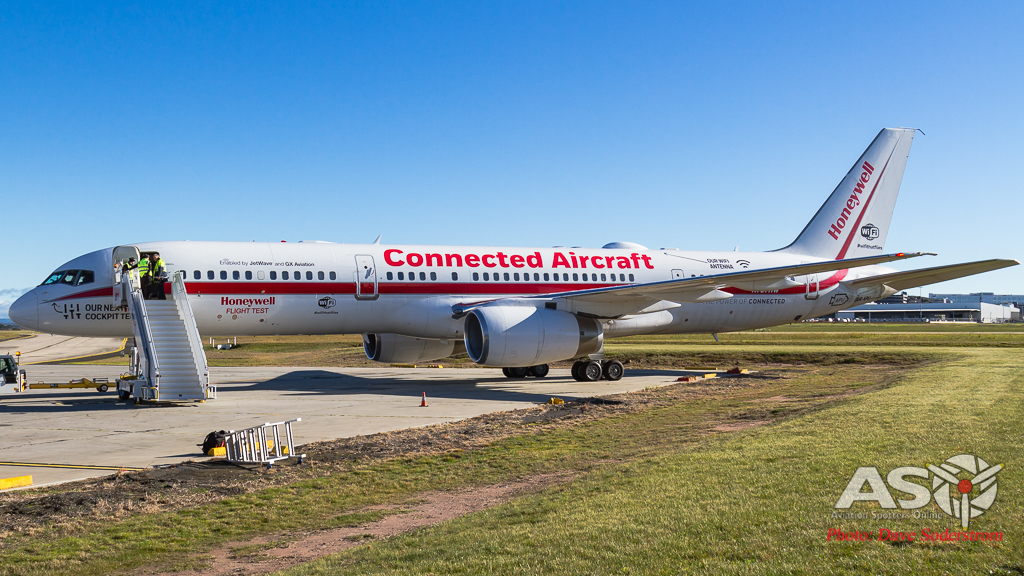 An extremely rare type in Australia with only one currently registered, the Boeing 757 was never adopted by the two major airlines Ansett and Trans Australian Airlines. Both operated the 727 and also the smaller 737 and went in different directions with the larger wide bodies with Ansett selecting the 767 and TAA the Airbus A300. With this variety the 757 sadly didn't fit within the domestic fleet. Fast forward today with only one example VH-TCA, a Boeing 757-236PCF operated by Tasman Cargo Airlines as a Freighter.
In the early 1980's Boeing was looking for a replacement for the hugely successful 727 to which airlines were looking to replace with a more fuel efficient and larger passenger carrying aircraft. Boeing set about to design a 150+ seat airframe and alongside it a 200+ which would later become the 767. The 757 and 767 were co-developed and therefore shared common technology. The first 757 rolled out of the Renton, factory in 1982 which brought about large advancements including the now familiar two crew flight deck and glass cockpits. Another major advancement was cross-crew training which allowed crew to fly both types once trained. The 757-200 carried up to 228 passengers in airline service and had a range of approximately 3,900 nautical miles (7222 kilometers).
On Nov. 28, 2005, Boeing completed the final aircraft after a 23-year production run, which was delivered to Shanghai Airlines, the airplane being the 1,050th Boeing 757 produced.
Some history of this particular aircraft, layed down as construction number 22194, it was to see service as part of the test fleet for the type at Boeing. The aircraft first flew on February 4th 1983 and was delivered to Eastern Airlines as N504EA on February 28, 1983. Withdrawn from use in January 1991, Airtours International Airways registered it as G-JALC on February 1, 1995. Honeywell International Incorporated gave it its current registration on October 4, 2005. It was flown to Pinal Airpark for painting on October 24, 2005 and made its first flight with three engines on December 20, 2008.
ASO was given exclusive media access to this lovely 35 year old aircraft on the Melbourne leg of it's world tour. The aircraft undertook an hour long mission out of Melbourne International Airport to highlight the Connected Aircraft to interested airline and aircraft officials.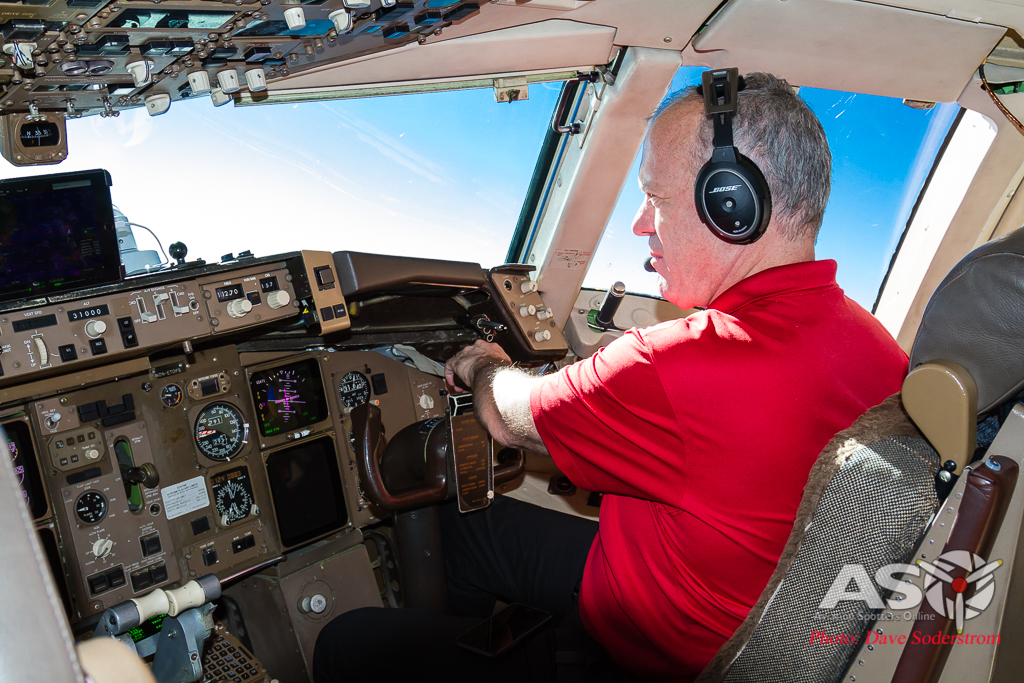 Honeywell representatives highlighted the way the test bed is changing how paying passengers communicate on board their flights, and how the systems lighten pilot work loads with real time data.
Connected Weather enables real time weather reporting with updates from as far as 300 miles ahead of the aircraft. This alone will help reduce fuel bills for airlines by a huge margin. Pilots will be able to optimise the vertical profile of the flight which also helps in reducing emissions.
Using Honeywell's JetWave Satellite system enables passengers to have Wifi connectivity at speeds equivalent to those from home.
While on board ASO was able to experience the high speed connectivity to the point where I broadcasted live on our Facebook page.
Arriving back into Melbourne after our flight, we did a pass around the bay before tracking back to the airport.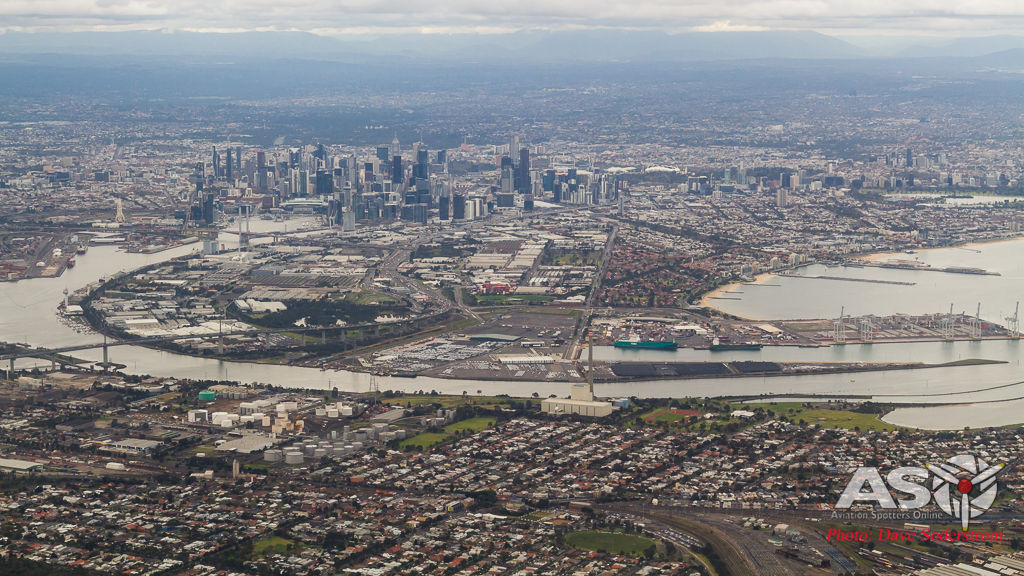 Melbourne was the second to last leg of the tour after the crew and aircraft has visited, Canada, the United Kingdom, France, Saudi Arabia, Qatar, India, China, South Korea, Japan, Hong Kong, Malaysia, Singapore and Indonesia, with just one more stop in Canberra.
I was certainly a great experience to see the latest Next-Gen Cockpit Technology and use the latest WiFi Passenger technology in flight.
ASO wishes to thank Honeywell for their fantastic help and cooperation in the preparation of this article.