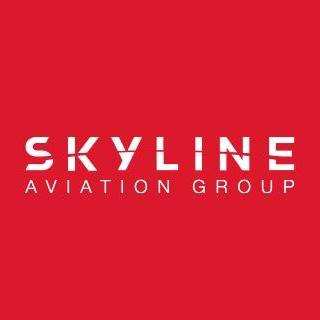 PRESS RELEASE
The word bushfire is still well and truly fresh in the minds of most Australian's following the disastrous 2019/20 fire season. A huge focus is now on combating them by both state and federal governments, with local fire agencies and Australia's aerial operators now more prominently featured.
It is only logical that an NSW company established back in 1995 at Newcastle Airport, would today find itself moving into larger aircraft for the vital aerial fire fighting role, joining the list of very experienced established operators already in Australia.
Skyline Aviation Group
Skyline Aviation Group based at Lake Macquarie Airport, operates their helicopters in some diverse roles, which includes but not limited too, scenic flights, providing helicopter flight training, external load and fire fighting plus various other works. For these sorts of missions, a diverse fleet is operated including examples of the Robinson R22 and R44 Helicopters.
Other types operated include a number of Bell Helicopters like the 206 Jetranger and 206 Longranger, up to the larger and more powerful Bell 427 twin-engine helicopter. Other types operated include the MB BO105 and Eurocopter Squirrel AS350.
The company moved into the national spotlight when it was announced on the 8th of November 2018, the acquisition of eleven former Royal Australian Navy, S-70B-2 Seahawk helicopters. Questions were asked about what was the company planning to do with them?
Would they be flown again or parted out? Not only were the 11 airframes bought, but a huge parts inventory was also included— so the company had multiple options.
Skyline Aviation again came into the spotlight at the 2019 Avalon Airshow when one of the retired Seahawks, N24-016, was parked out on display with a mock-up fire fighting tank from Helitak slung underneath. This was the FT4500 collapsable tank which has been designed to suit the UH-60 and S-70 Hawk series helicopters.
With the preliminary report from the recent Royal Commission into the 2019-20 fire season being released, which had devastated much of the Eastern Coast of Australia, it was strongly recommended that a sovereign fleet of aerial assets be available, rather than relying heavily on renting costly (and now starting to become more and more delayed) aircraft from overseas companies.
Sovereign Helicopters for the Nation
Skyline has moved to provide this requirement to the Nation. With nine or more medium to heavily lift Type 1 aircraft annually contracted through the National Aerial Firefighting Centre (NAFC), there is currently only a single example of a Type 1 aircraft operated in Australia and owned by an Australian company, this aircraft is also fitted with the Helitak Fire Tank.
Large fires burning around the world such as in California and Greece, coupled with the continuing impact of the COVID-19 pandemic, it is likely to cause problems in the short term. These problems include the availability of aircraft (with contracts overlapping those in the Northern hemisphere) and more importantly, crews that rotate from their home countries roughly every 4 weeks, is cause for concern.
Add the two weeks required quarantine aspect, and crews won't be able to fly at the expense of the company they fly for, which is, in turn, is paid for by the Australian Tax Payer.
Skyline will be able to field between two to six of the Seahawks for fire season 2020-21. With the types CASA type certification imminent. The type will also be able to provide a night time flight capacity with the company expecting to be approved by the end of 2020. The company has committed to the operating of the Seahawk with a large investment at its Lake Macquarie operating base.
Skyline estimate that with their turn-key solution based on 2 aircraft on a 120-day contract, that the company could save the Australian Taxpayer, savings in the millions of dollars against the leased overseas aircraft. This covers working the Seahawks between 200-300 hours on fire grounds.
The first of the S-70Bs, VH-XHJ, joined the Australian register in October 2019, while the former N24-002, is the first of the Seahawks modified for its new role in aerial fire suppression.
See the youtube link below for an overview of the companies Lake Macquarie based storage premises: https://youtu.be/kxhWUW2jdfs
What will the Skyline Aviation Seahawk look like?
In addition to a comprehensive component, drivetrain, and systems overhaul, an extensive weight shedding exercise to remove the now redundant military systems, which includes the MAD system, sonar processing equipment, and radar, was carried out. The fitting of civilian radio and transponder units and modifications for the tank installation is just a small portion of converting the airframe into its new role.
The S-70B will be fitted with a Helitak Fire fighting Equipment collapsible FT4500 fire tank with its 4500-liter capacity. This tank is designed in Australia and is sold through Helitak, based in Noosa Queensland. The company recently achieved international success with the sale of the very same tank to High-Performance Helicopters in Redlands, California, who have installed them on their UH-60 Blackhawks.
The tank is operated through the Helitak Programmable Logic Controller. This offers the operator touchscreen control choice of available drop patterns, water collection and discharge telemetry, and tank maintenance reporting. The uniquely designed tank is the brainchild of founder Jason Schellaars and can be installed or removed from underneath the Blackhawk/Seahawk in under twenty-five minutes. The tank is attached with its mounting pins and the electrical plugs and is ready to fully operate.
See more about Helitak below:
Helitak Fire Fighting Equipment, the Aussie company taking on the world one tank at a time.
S-70 'Bravo' Background
The "Bravo" Seahawks first entered service in 1989. Sixteen were ordered and would eventually be operated by No 816 Squadron until replaced by the "Romeo" variant from 2013 onwards.
The Sikorsky Aircraft Division of United Technologies Corporation in Florida manufactured the first batch of eight aircraft. N24-001 was the first S-70B-2 aircraft built flying for the first time in December 1987. It was subsequently handed over to the Royal Australian Navy (RAN) in Stratford, Connecticut in September 1989. Aerospace Technologies Australia (ASTA) at Avalon in Victoria assembled the second batch of eight airframes. The final Seahawk was delivered in 1992.
The Australian helicopters had specific avionics requested by the Navy plus a rescue hoist located on the starboard side. The avionics fit used a CAE Electronics AN/AQS-504 internally-mounted MAD system and AN/SSQ-81 Barra sonobuoys with sonar processing equipment, supported by a MEL Super Searcher X-band radar housed in a small radome.
The S-70B-2s was powered by a pair of T700-GE-401C turbines and were able to carry and fire the Penguin or Sea Skua light anti-shipping missiles.
Two of the Seahawks, N24-005, and N24-008 saw action in the 1991 Gulf War and were fitted with an AN/AAQ-16 FLIR turret and an AN/AAR-47 missile warning system.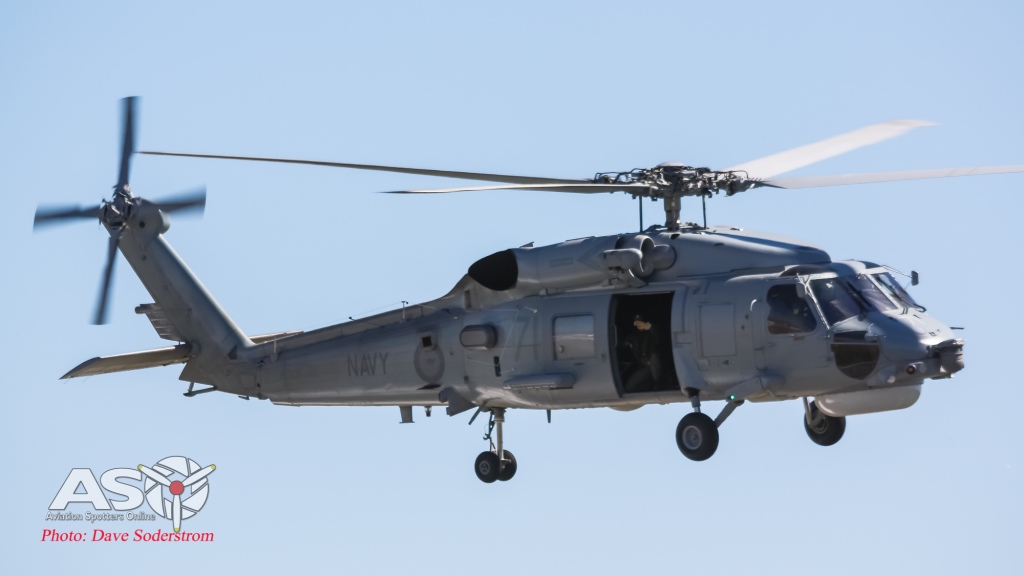 With age came the need to source a replacement, and after the Navy's disastrous A$ 1.1 billion, SH-2G "Super Seasprite" debacle, a tried and proven platform was sought. The Australian Government announced the approval of the acquisition of 24 MH-60R Seahawk 'Romeo' naval combat helicopters at a cost of over $3 billion on 16 June 2011. The first of the new Romeo's N48-001 was
a
ccepted into service by No 725 Squadron at Jacksonville in Florida on the
24th of January 2014.
The S-70B-2 Bravo Seahawk was formally retired from active service in the Royal Australian Navy at a ceremony on the 1st of December 2017 at HMAS Albatross.
The Seahawk had been in the RAN inventory for 29 years, without a single loss. A truly remarkable feat for a military helicopter, and one which regularly saw operational service at sea.
The future for Skyline
Skyline predicts that with the support of both local, state, and federal governments, the company foresees projections for the creation of over 270 direct, and another 470 indirect jobs in the first 4 years of operations of the fleet of Seahawks. A further $500 million will be injected into the Lake Macquarie region. With plans to cover and operate the fleet in Australia and if required, New Zealand during the offseason, the plan is to ensure that the aircraft are available for off-season tasks at short notice.
With a spares inventory to ensure the Seahawks operation for 15 plus years, the company and its fleet of Seahawks will be on Australian fire grounds for some time yet. Another important consideration with the operation of the Seahawk is to leverage existing skills and capabilities already within Australia, from pilots to technicians already familiar with both Seahawk and Blackhawk Aircraft who can use these existing special skill sets.
As mentioned previously the Royal Commission report has but forward several points which will be detailed in the final report and recommendations. These are as follows:
Interim observations
NAFC coordinates the procurement of contracted aircraft and services for state and territory agencies. State and territory governments also presently own a small number of emergency response aircraft.
Various types of aircraft play valuable but differing roles in the aerial response. For example, large and very large air-tankers (LATs and VLATs) have large load capacity and can travel relatively long distances at speed, and deploy across Australia; smaller aerial assets, such as helicopters and small fixed-wing aircraft, have a smaller load capacity but are capable of operating at higher rates of effort in local responses and from regional locations. There are only a small number of LATs and VLATs in operation globally, with most based in North America. There is only one LAT permanently located in Australia (NSW).
Aerial firefighting is not a task-directed of the ADF by the Government. ADF aerial assets are not generally equipped for firefighting. They are used to support firefighting efforts, such as evacuations and moving personnel. They are also used for concurrent natural disasters, such as floods and cyclones, and broader national security tasks.
Some aerial assets that are relied on as part of the national firefighting capability are based overseas. As fire seasons in both hemispheres increase in length and intensity, and other global issues arise, there is a risk that it will become increasingly difficult to secure overseas aircraft to provide contracted services during the Australian bushfire season.
In light of these risks, existing aerial firefighting capability and capacity arrangements require reassessment. This would need to be supported by research and evaluation to inform specific future capability needs, including the desirability for a modest, Australian-based sovereign VLAT/LAT capability. There may also be a need to explore contracting models that encourage Australian industry involvement in the development of future aerial firefighting capability.
The final report was released in early November with several recommendations now to be implemented. The single biggest message from the report was as quoted "Australian, state and territory governments should develop an Australian-based and registered national aerial firefighting capability, to be tasked according to greatest national need".
It is hoped that companies like Skyline Aviation, will get the much-needed support and backing from governments to ensure that Australia won't have to go through another horrific bush fire season like the last one.
It is a really positive solution being put forward by Skyline to bring tried, tested, and well-designed equipment into a new role. A role which is also going to help Australian's fight the ever-present risk of fire across the whole nation, and create a permanent domestic emergency rotary air wing industry. It is a definitive step in the right direction.
Aviation Spotters Online wishes to thank the team at Skyline Aviation for their help and support provided, to put this press release together. We wish them all the success, which they deserve, with this new and exciting development in Australian Aviation.
Dave 'Soda' Soderstrom
Media contact:
James Guest
Skyline Aviation Group
Lake Macquarie Airport
864 Pacific Hwy
(PO Box 8015)
Marks Point NSW 2280
www.skylineav.com.au