The noise! The Power! The agility! The simply incredible performance of such an awesome machine. No, I'm not talking about the powerful racing machines that are the V8 Supercars, but rather, the Royal Australian Air Force F/A-18 Hornet tearing through the skies above.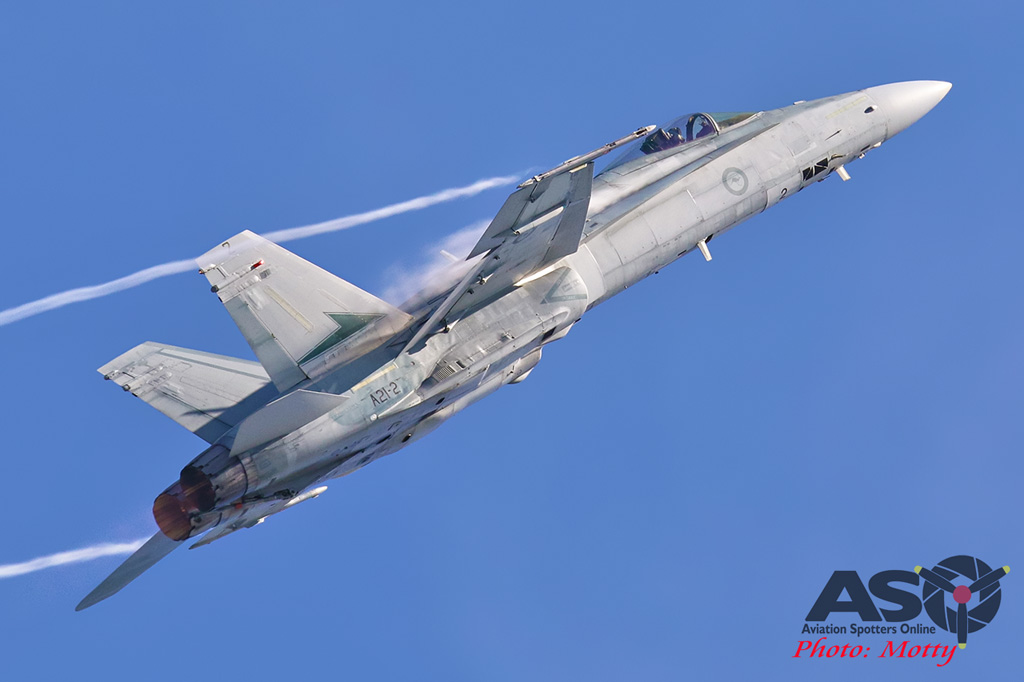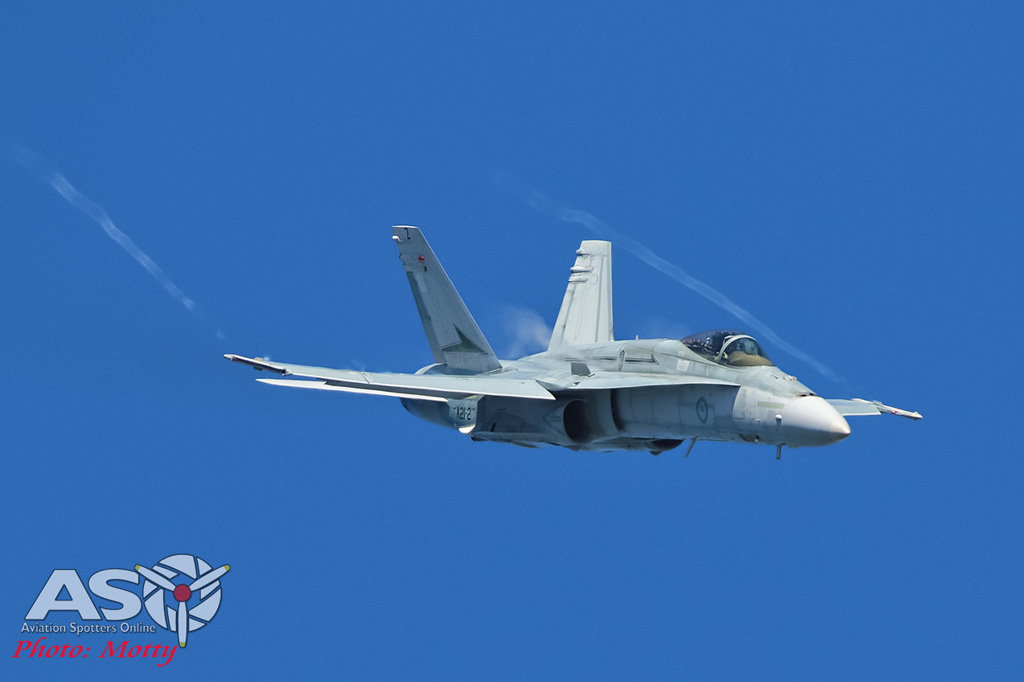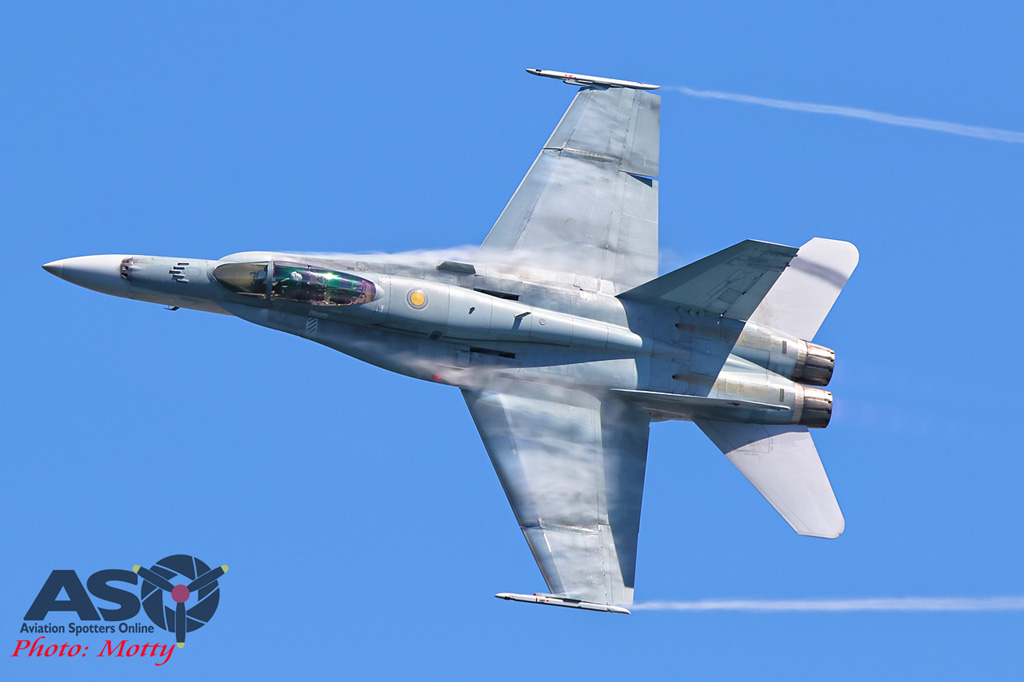 Newcastle recently saw its first ever event as part of the V8 Supercars series with the final race of the season being held at the beautiful harbourside circuit. While for many the attraction of these events is the spectacle and power of the cars and the various races and associated entertainment over the course of the weekend, for some of us, it's a rare opportunity to catch some of the RAAF's airpower in action.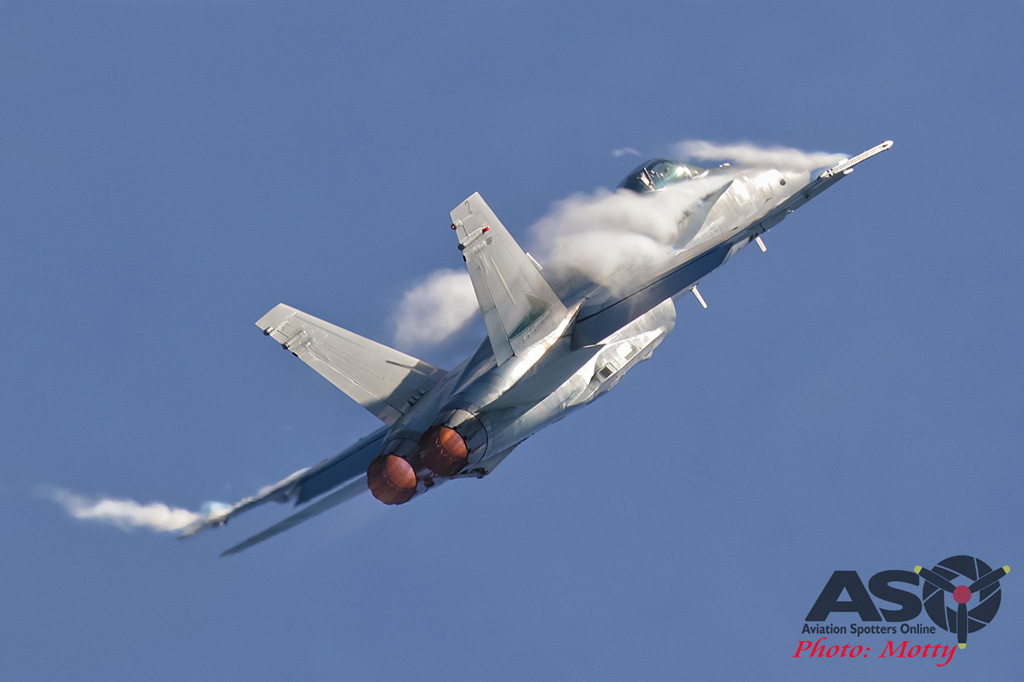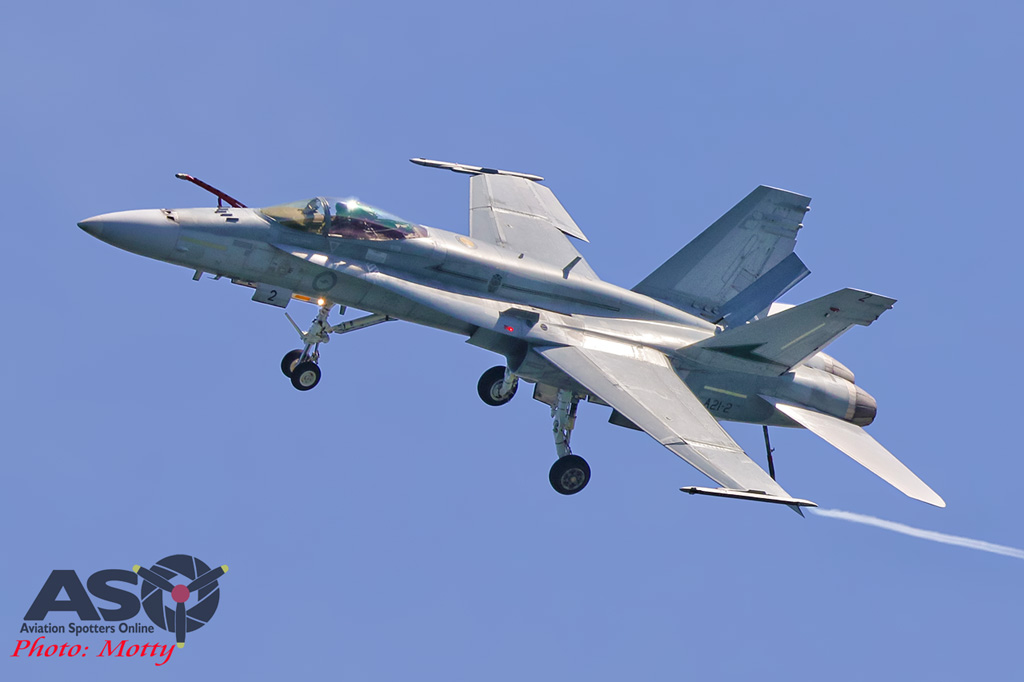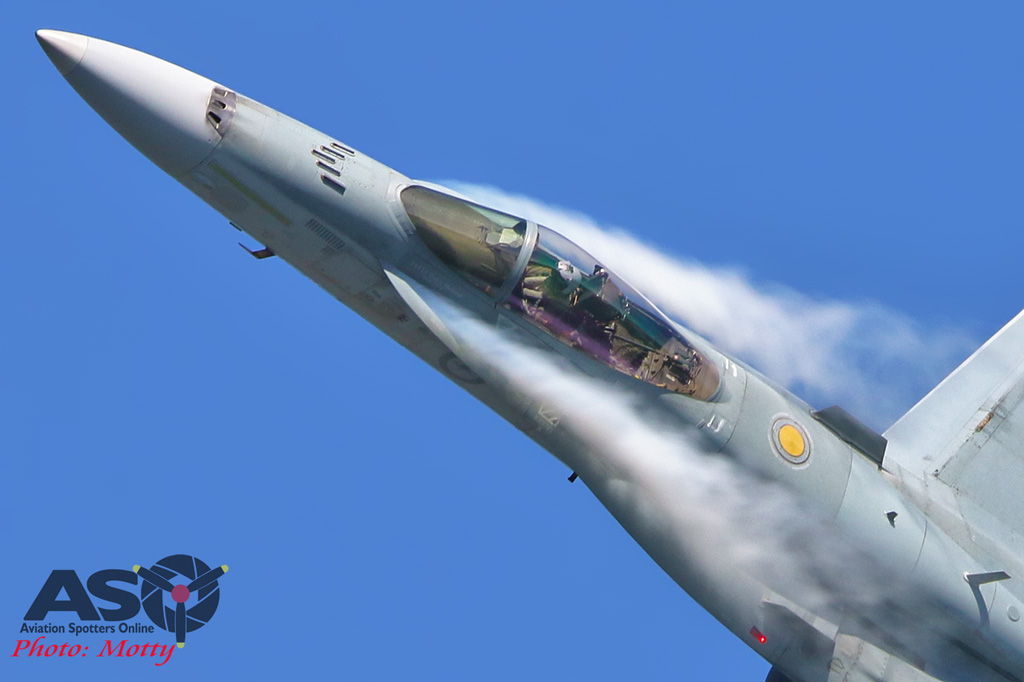 Not only does the new Newcastle circuit boast a beautiful location, between the harbour and the sea, but it also has the advantage (to us) of having Australia's main fighter base, RAAF Base Williamtown, just a couple of minutes (if not seconds) flying time, up the coast to the north.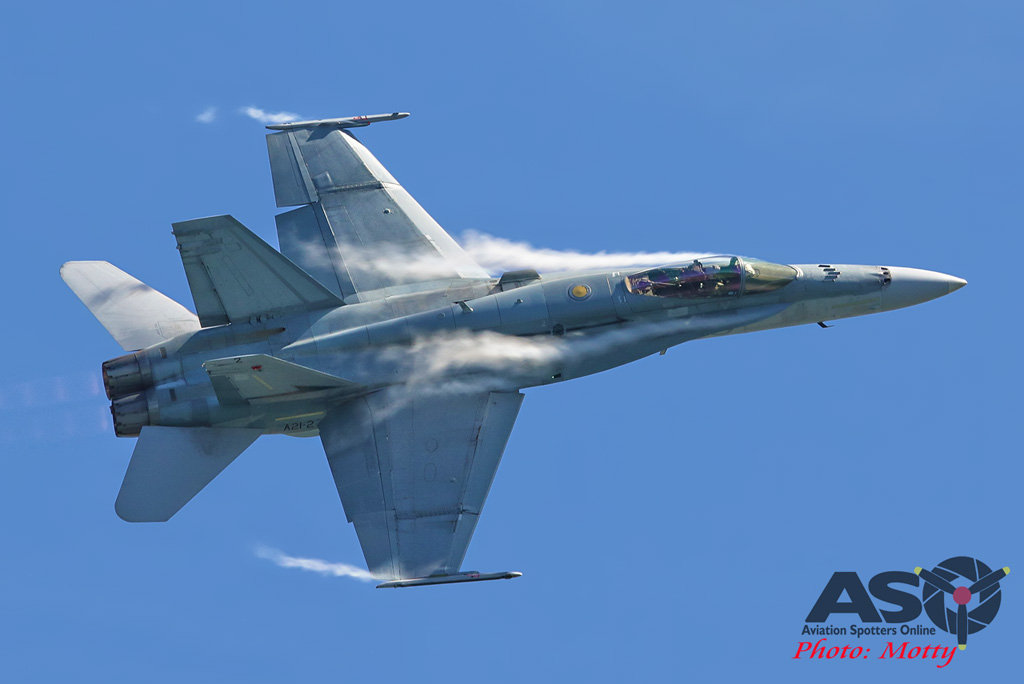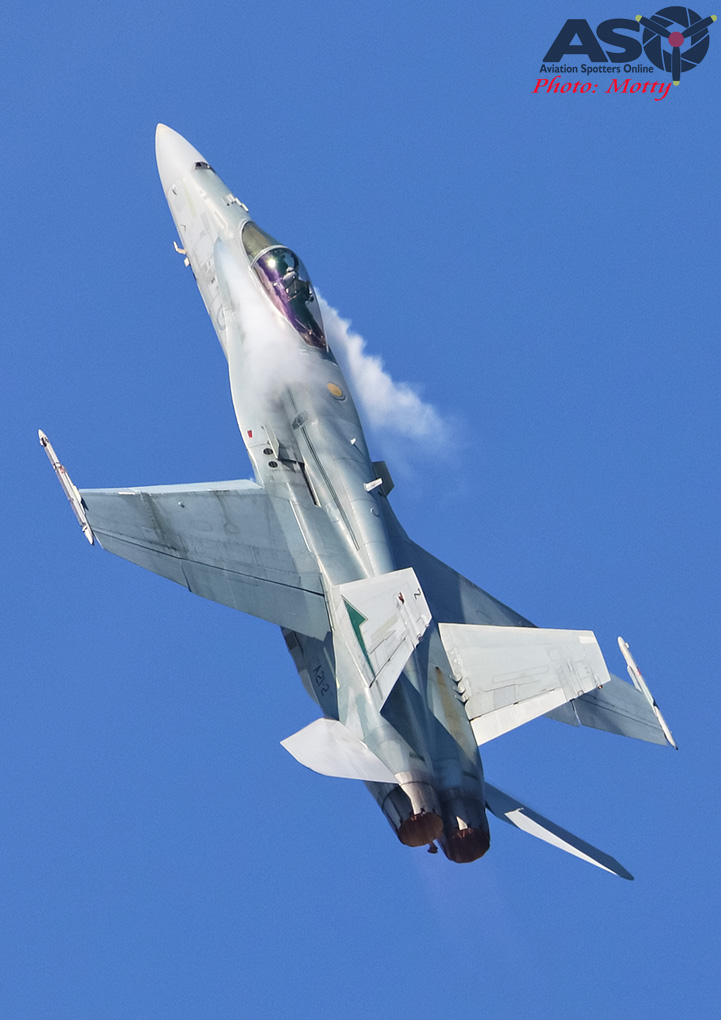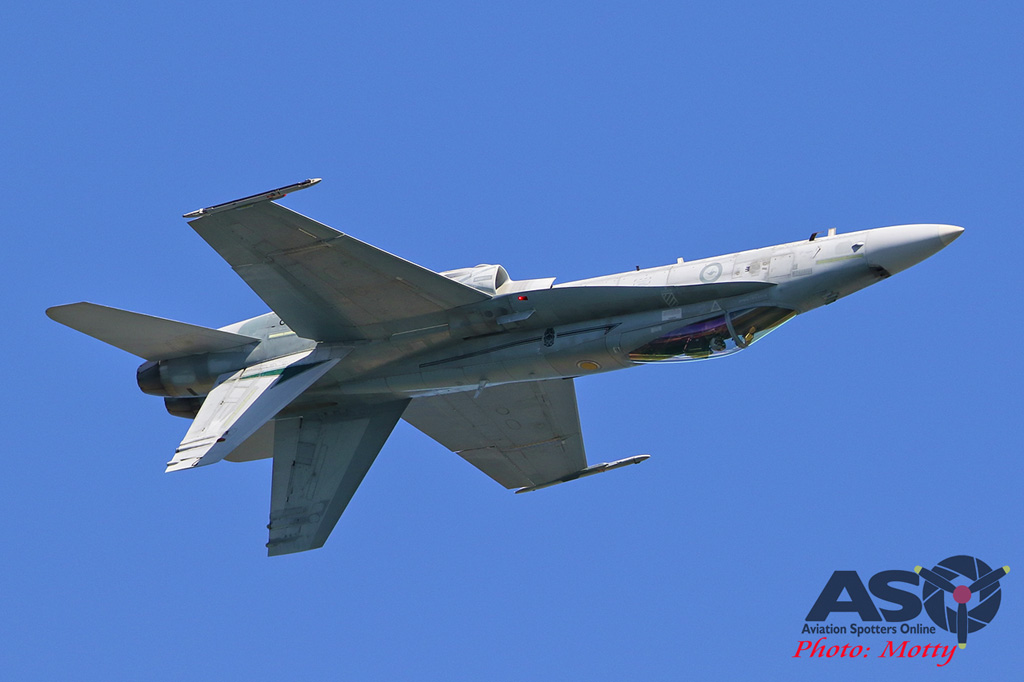 Newcastle was blessed with some fantastic weather for the weekend and I was able to catch the display performed just before the very final race of the season, on Sunday afternoon in some great light.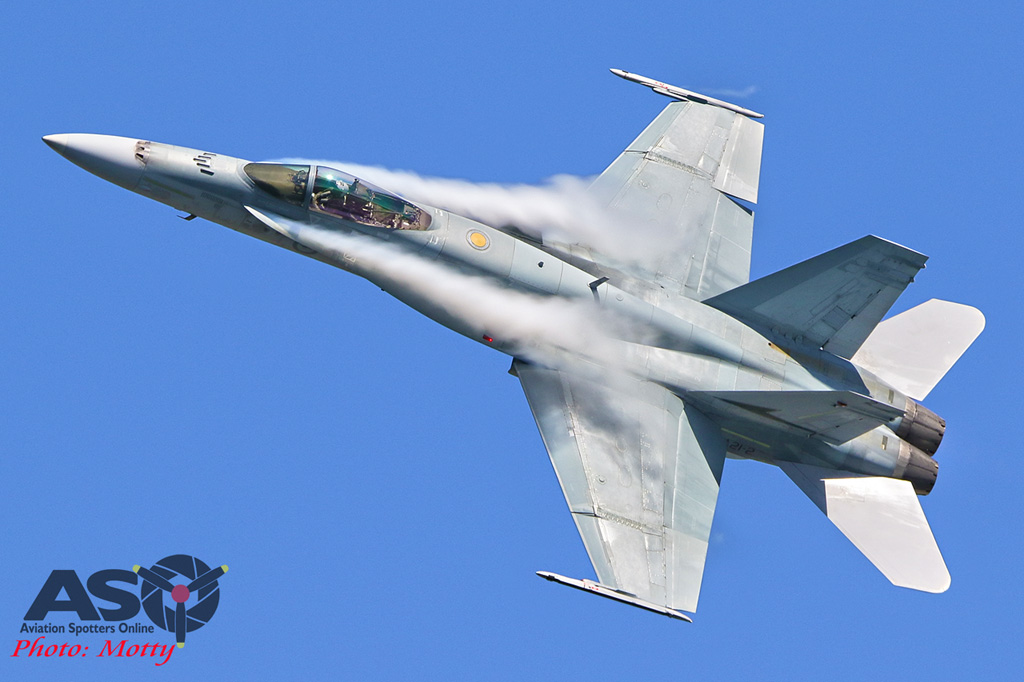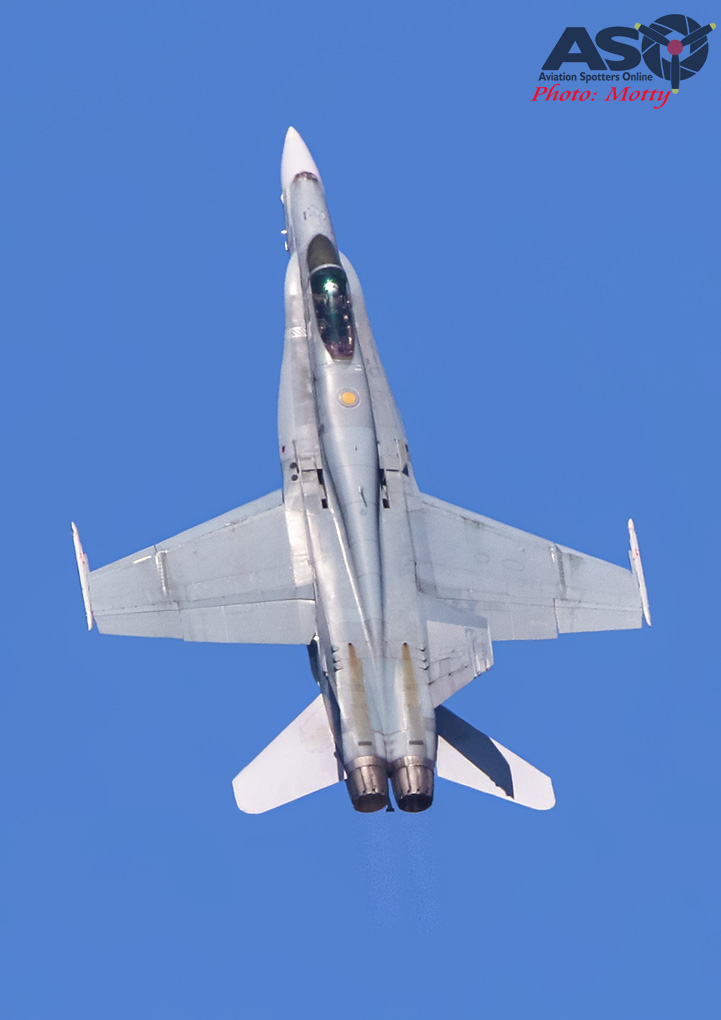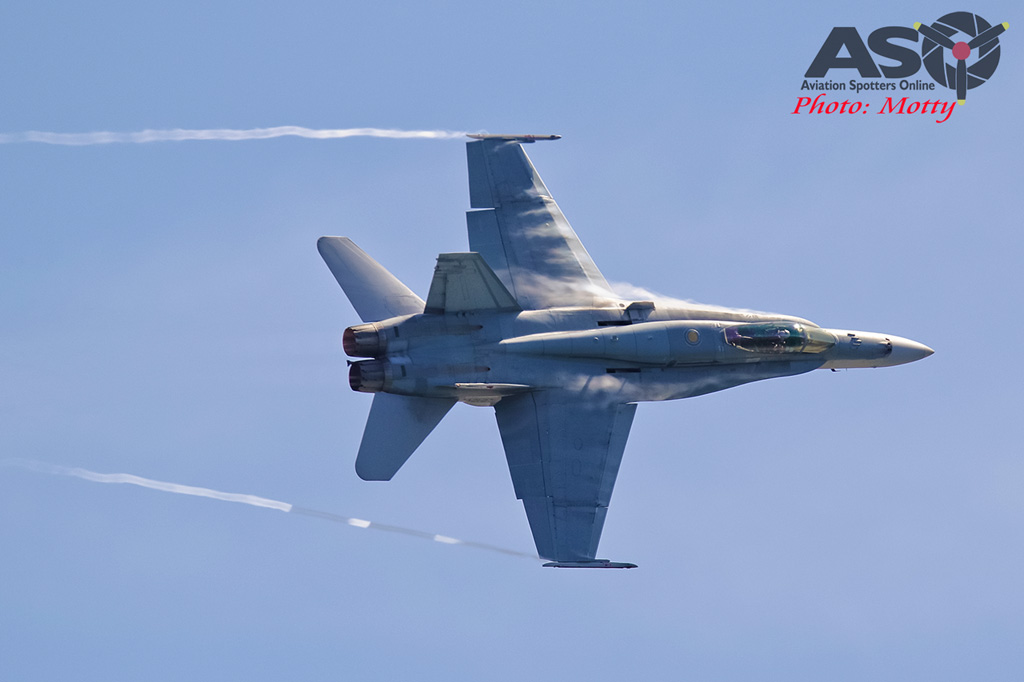 The Hornet display was followed up with a flypast of an E-7 Wedgetail from 2 Squadron during the national anthem and a couple of passes by a 737 from one of the V8's major sponsors, Virgin Australia, before the start of the final race of the weekend, and season. It's definitely an unusual sight to catch an airliner maneuvering quite low above a beautiful backdrop like Newcastle.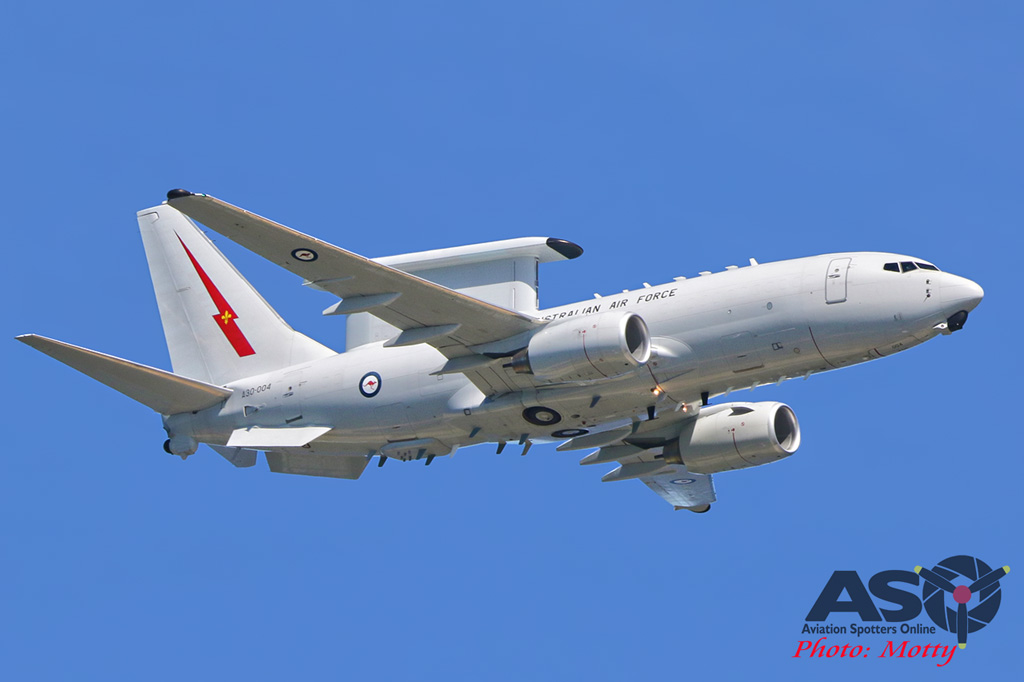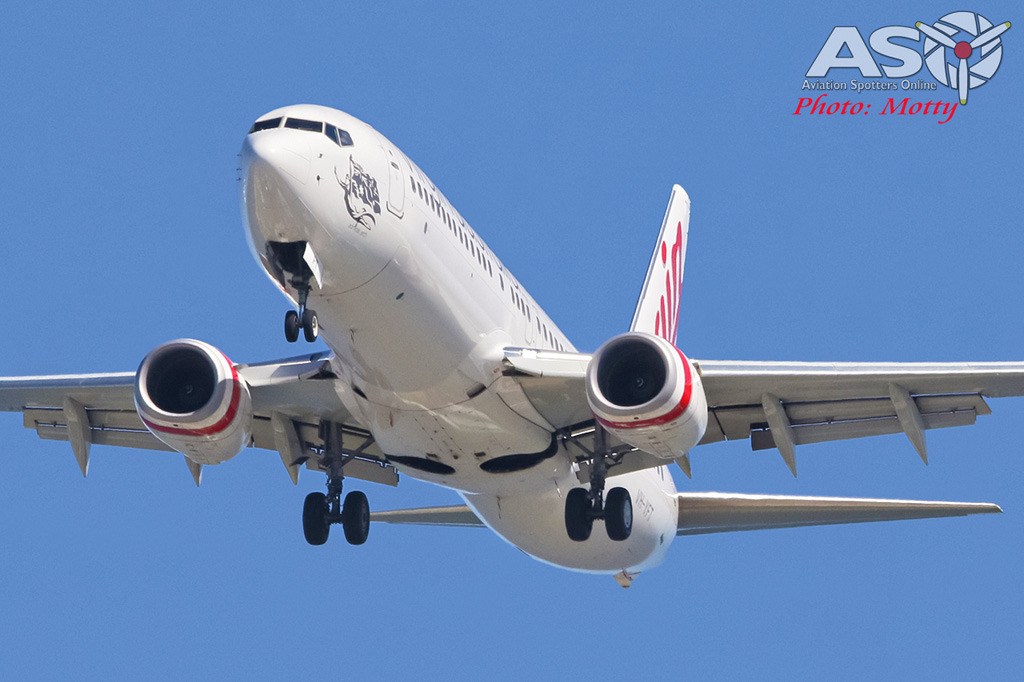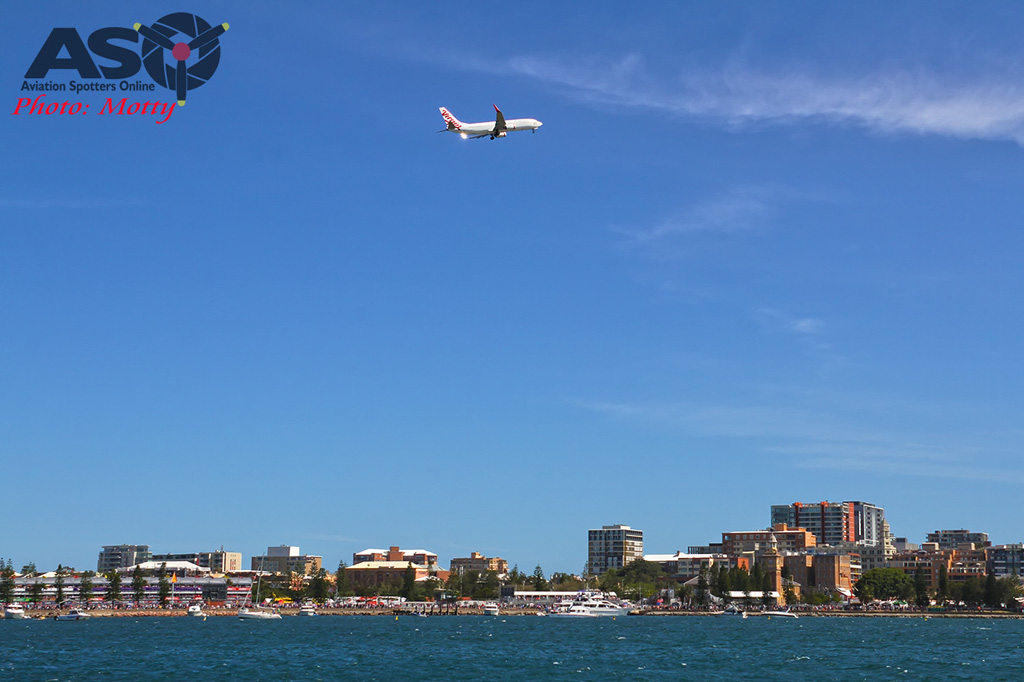 The race itself turned out to be a tense and dramatic conclusion to the racing season and a great finish to Newcastle's first weekend as part of the V8s events. Here's hoping we can look forward to this great setting becoming a permanent fixture of the V8 season in years to come, with the added bonus of a great chance to catch some impressive flying as well. How long before we see an F-35……?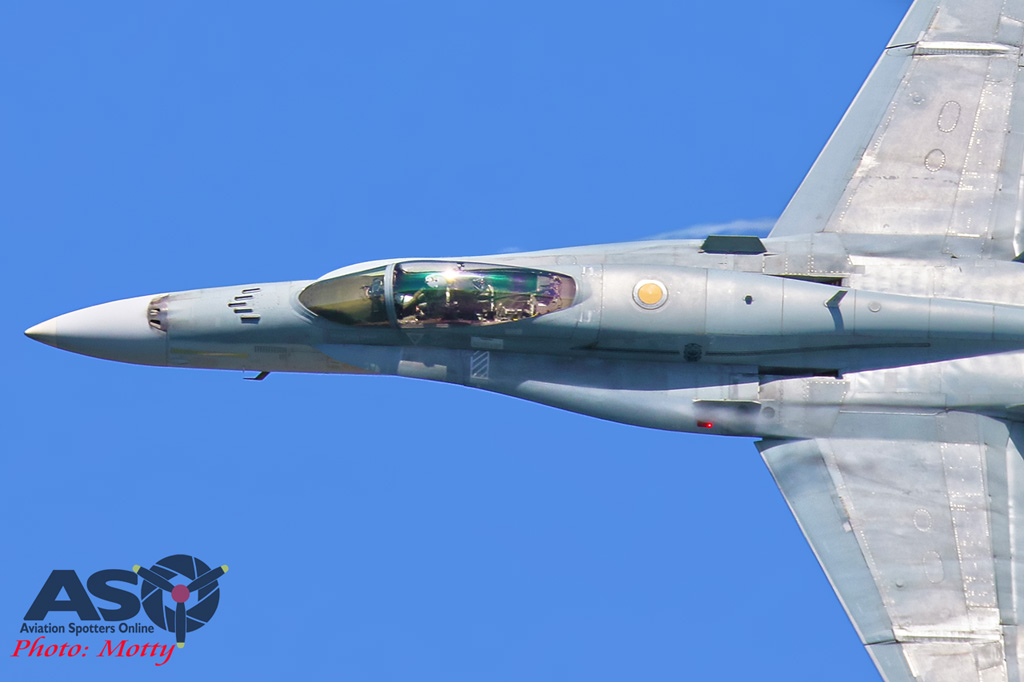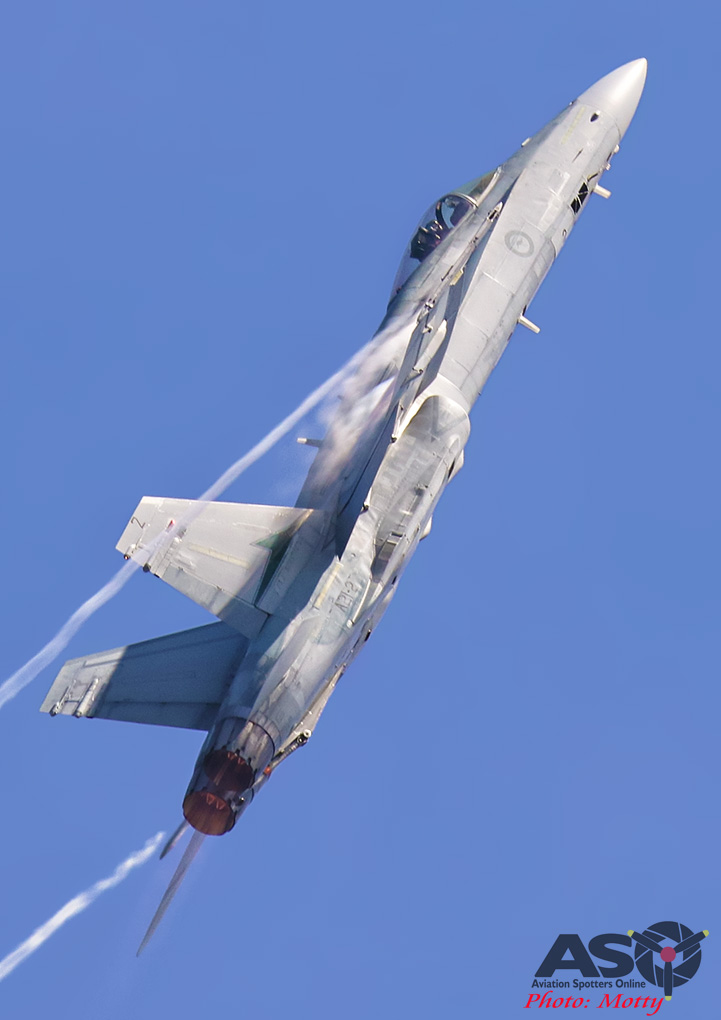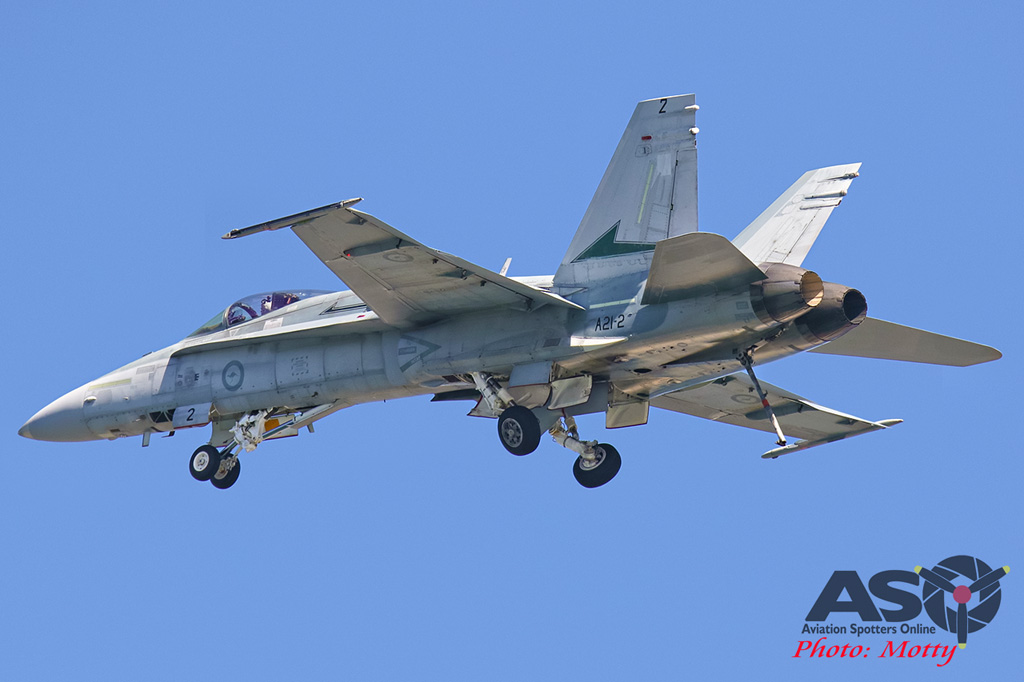 Motty.