The beautiful silver twin seemed to hang motionless in the air as the day's last light danced across its graceful, classic lines.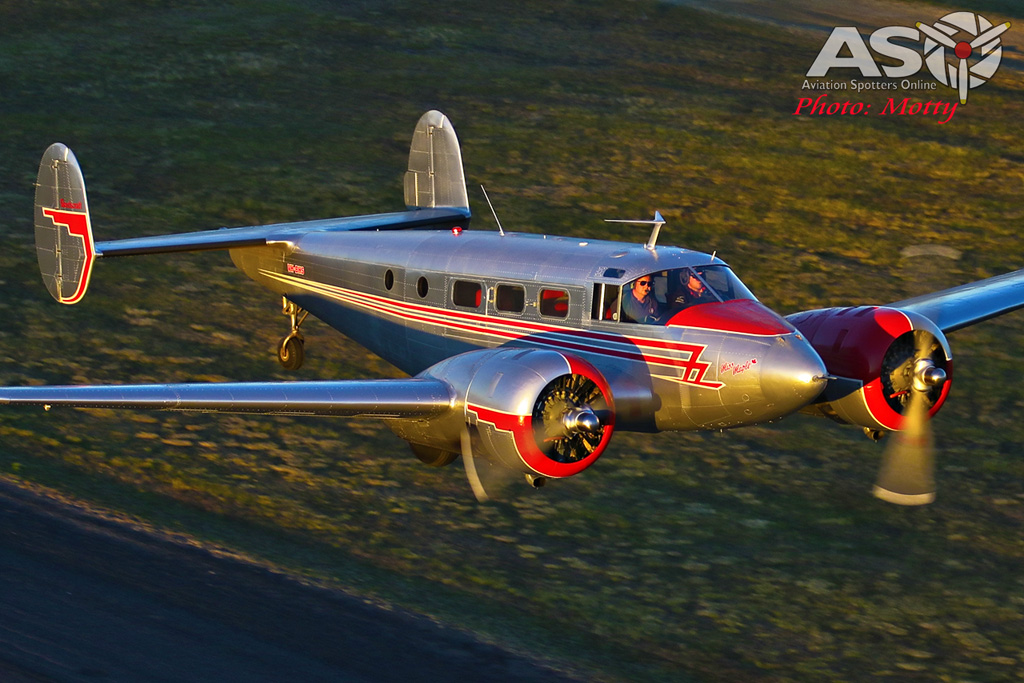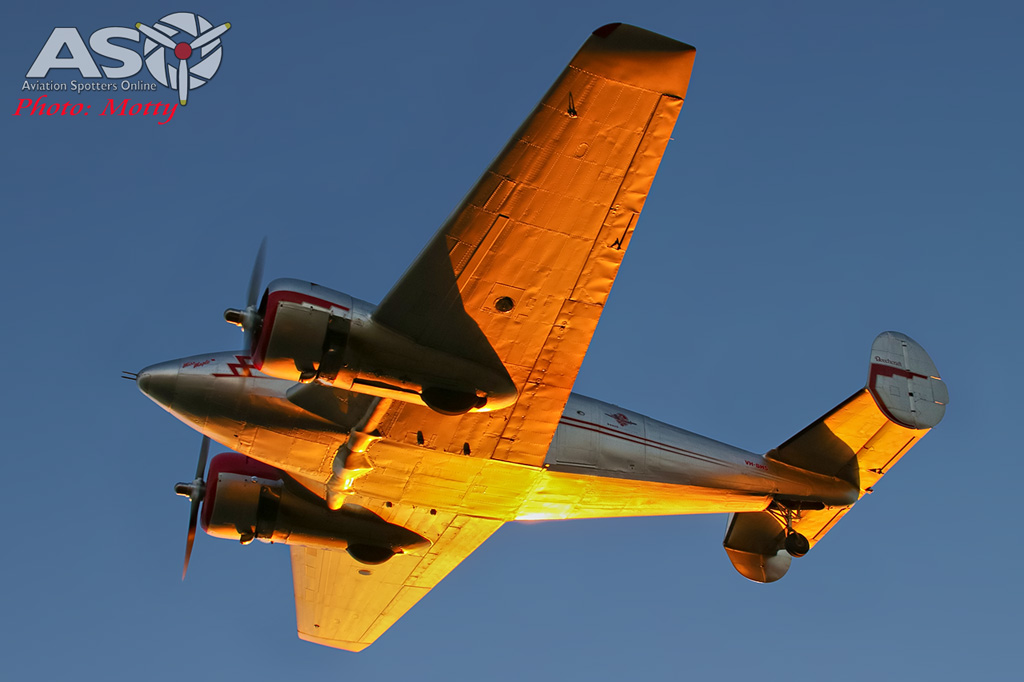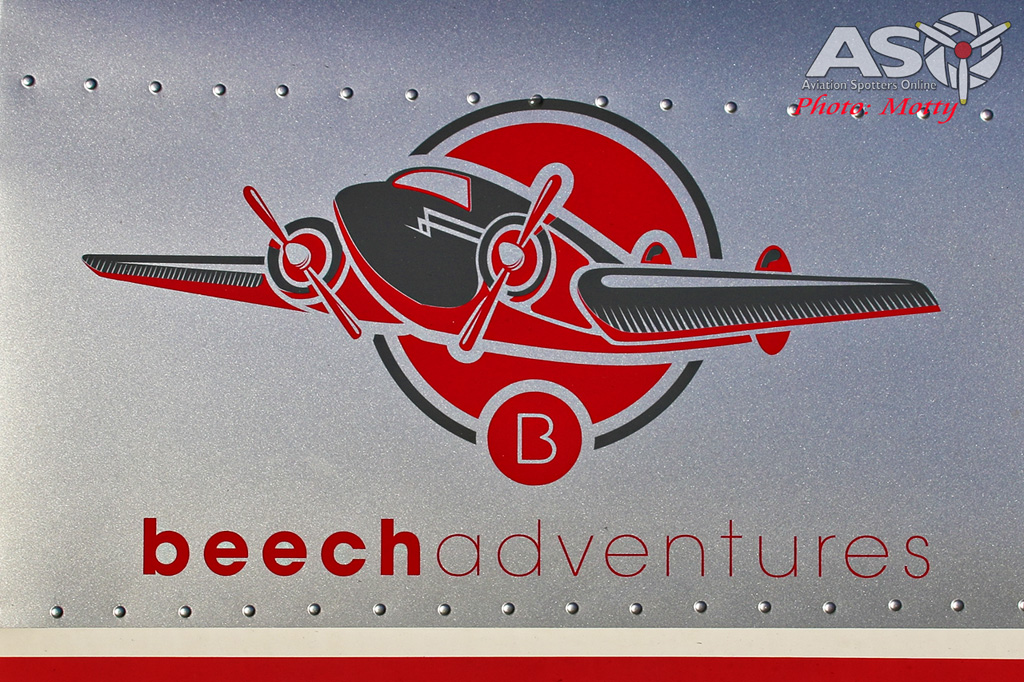 One of the newest additions (or returns?) to Australian skies is the lovely Beech 18 VH-BHS "Miss Maple" of Chris and Haley Tibbetts from Beech Adventures, based at Maitland, just west of Newcastle NSW.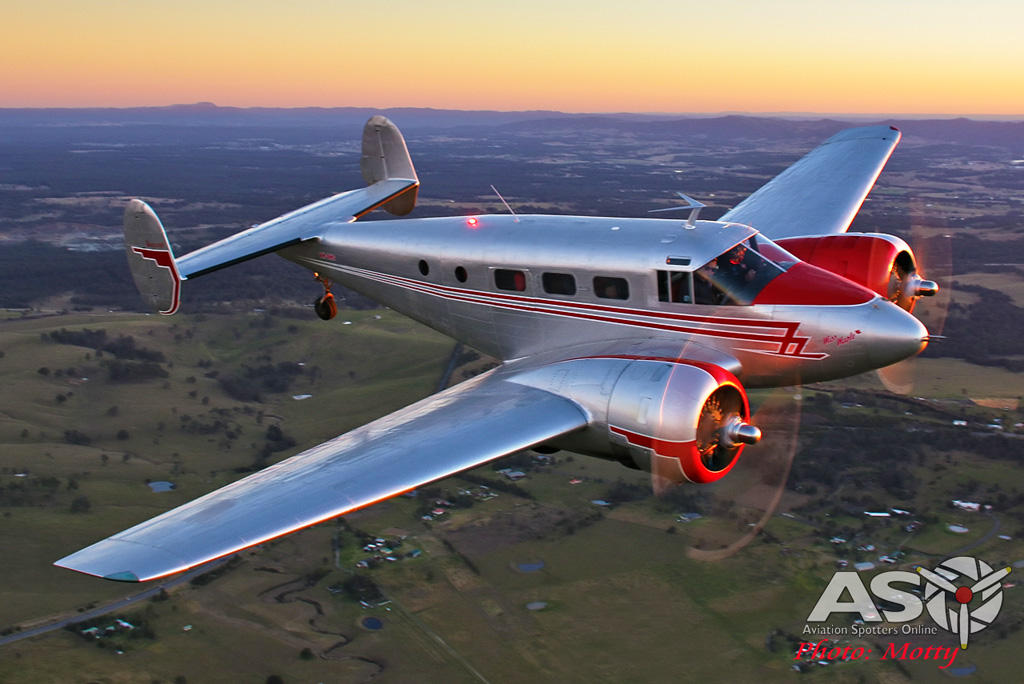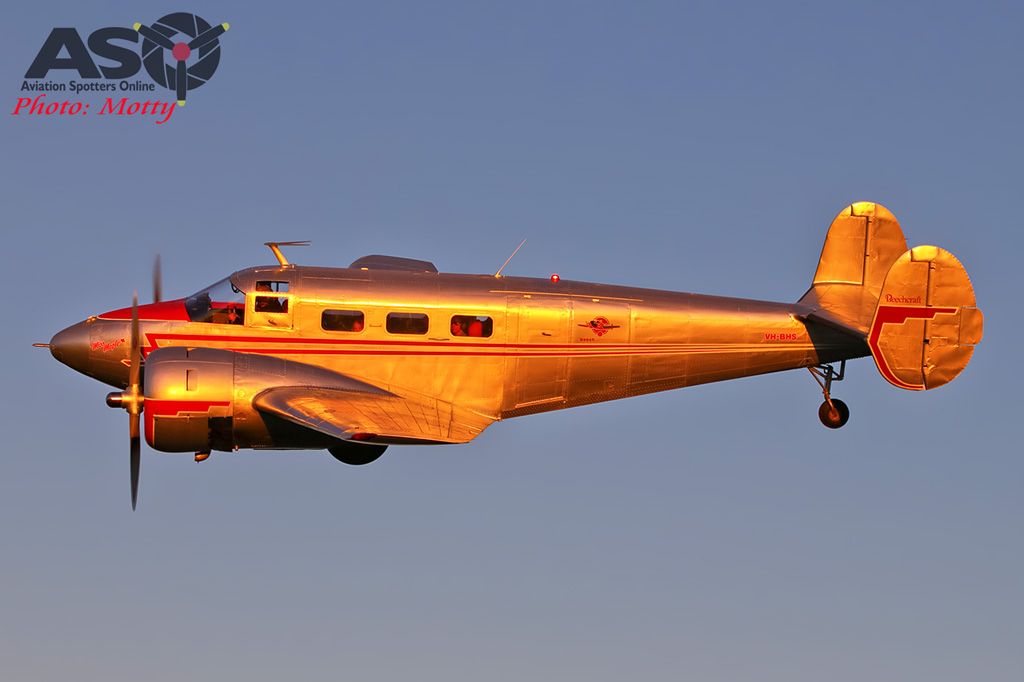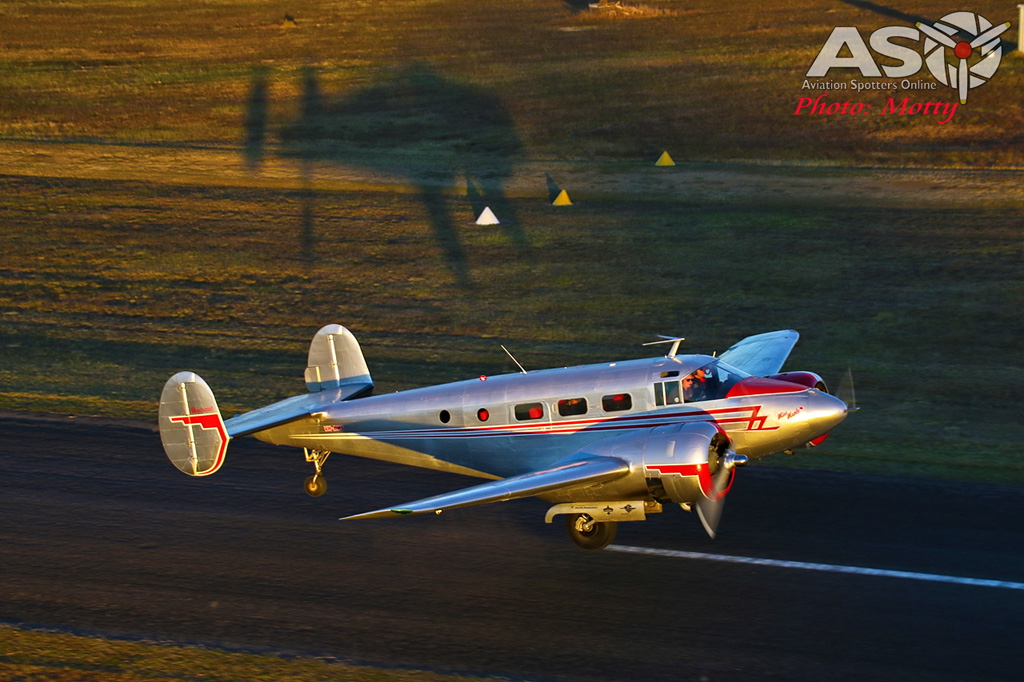 Built originally in 1952 as a Beech D18S-3TM Expeditor for the Royal Canadian Air Force (RCAF), the aircraft served for around 20 years before being sold off as surplus and bought by Hamilton Aircraft.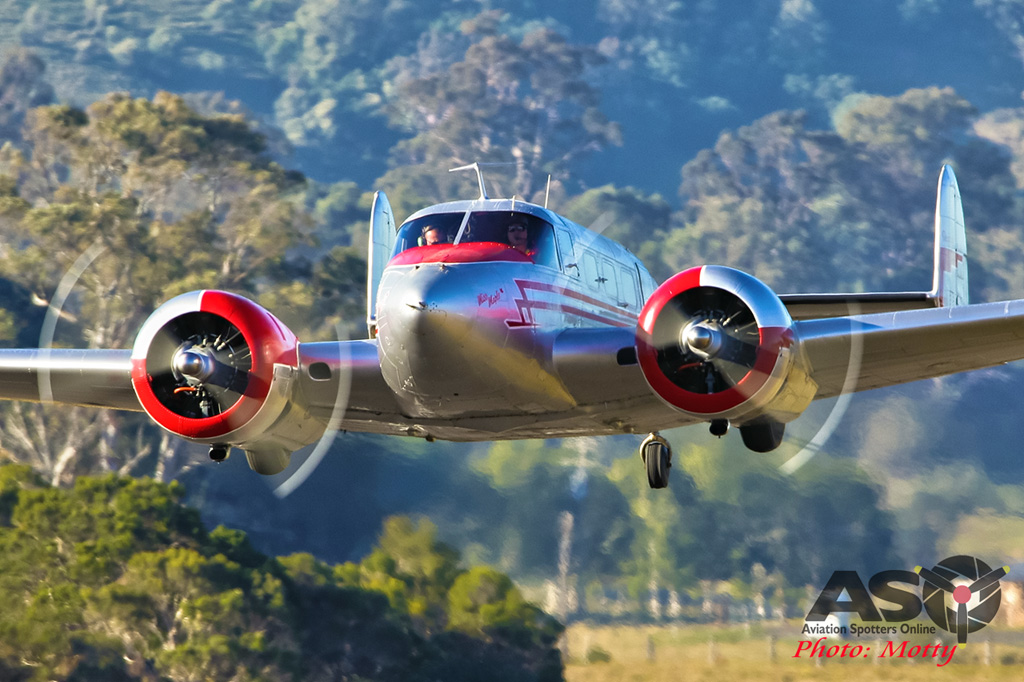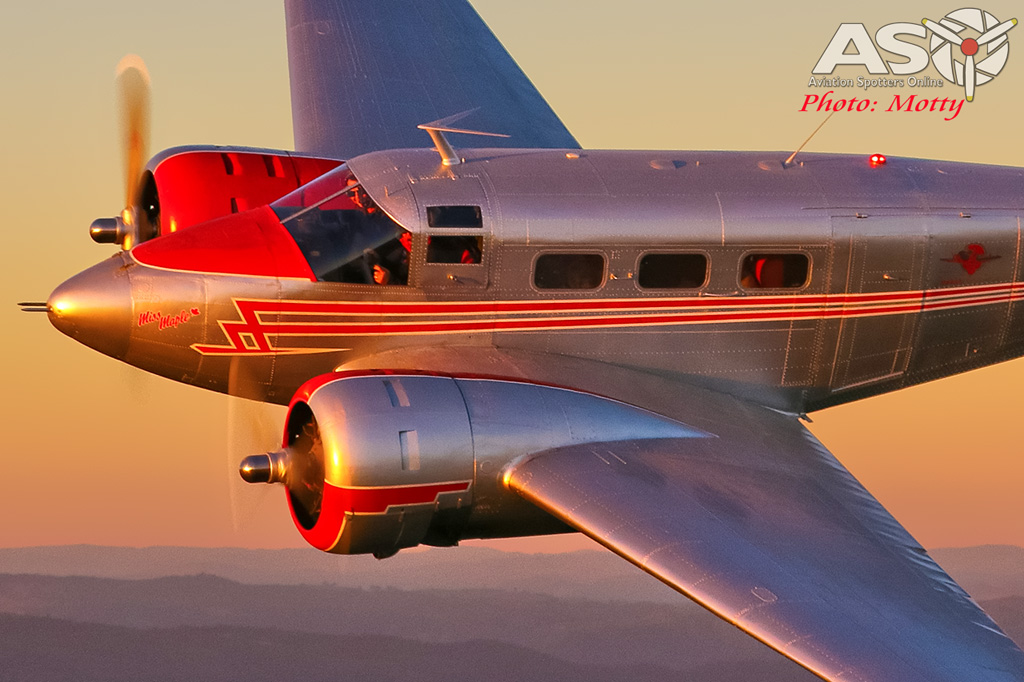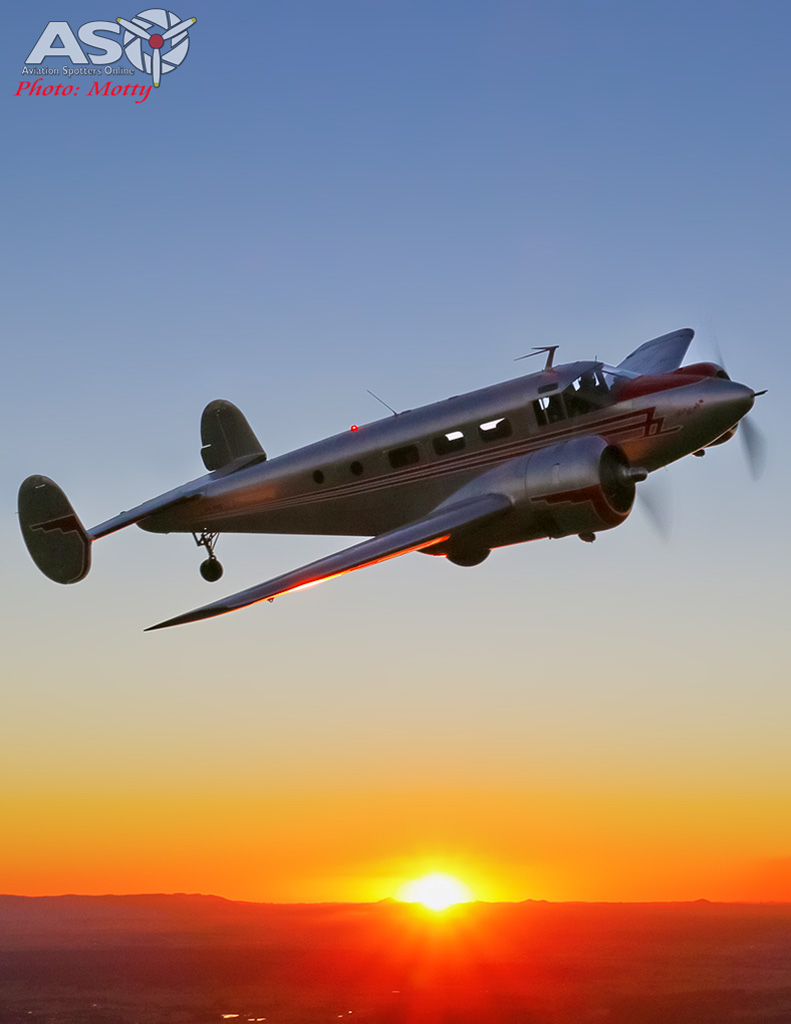 While Beechcraft also built civilian versions of the '18, the surplus ex-military airframes were a popular (and cheaper) choice for many as short-haul airliners, cargo carrying or business and private machines, and Hamilton applied a wide range of modifications to the airframes it bought to increase the performance and capacity of these very versatile aircraft.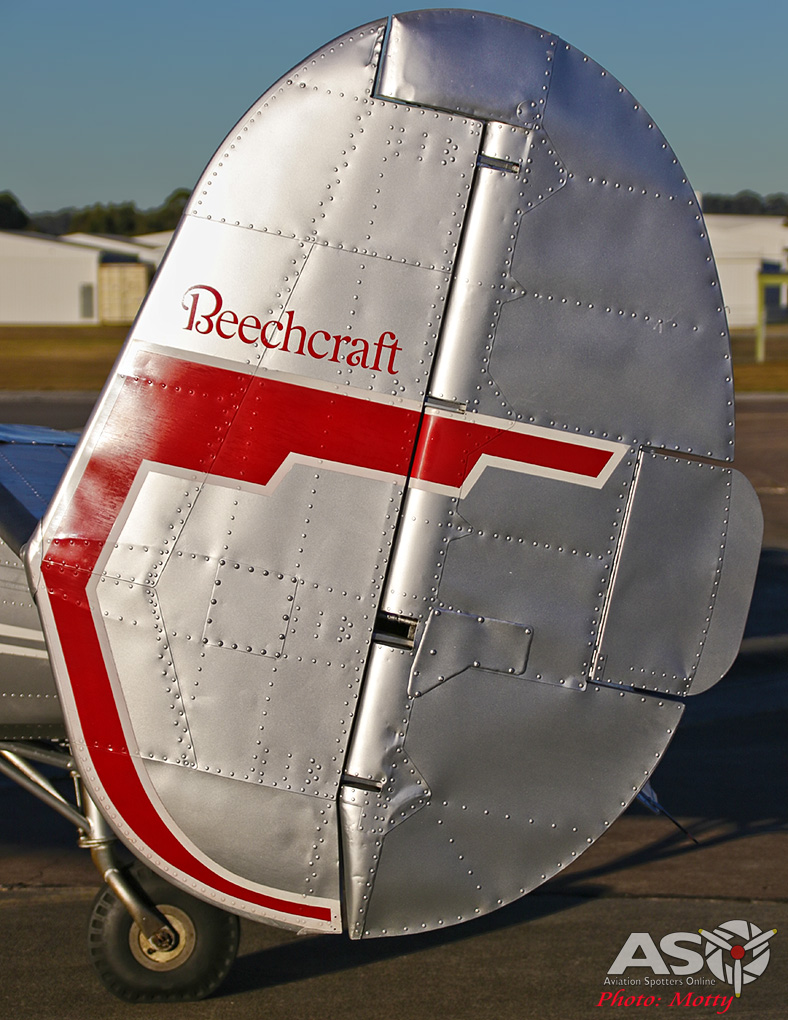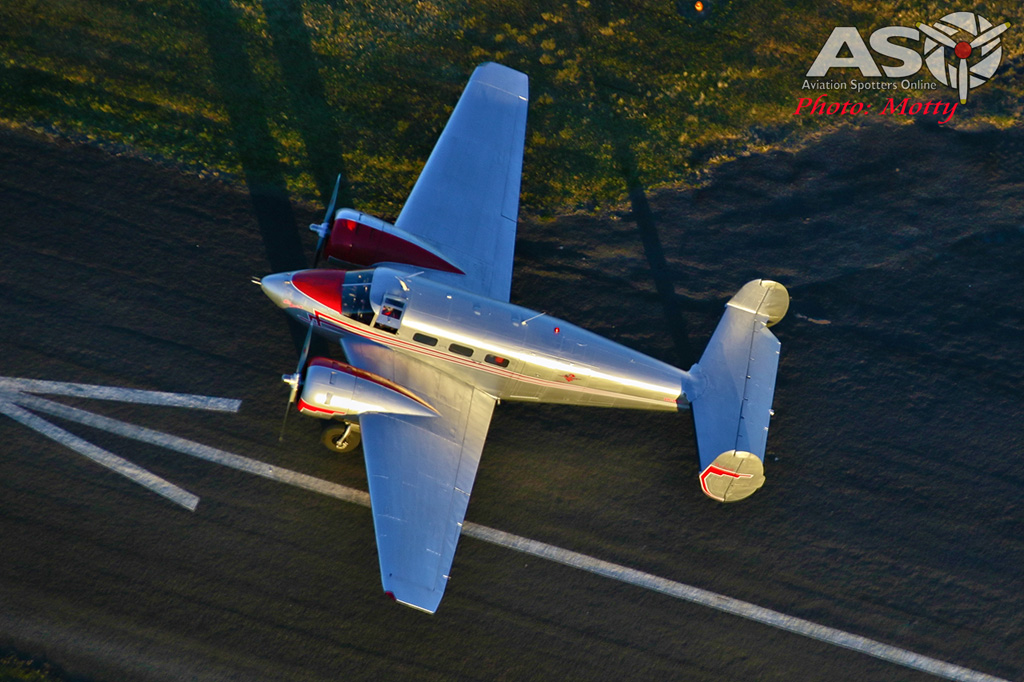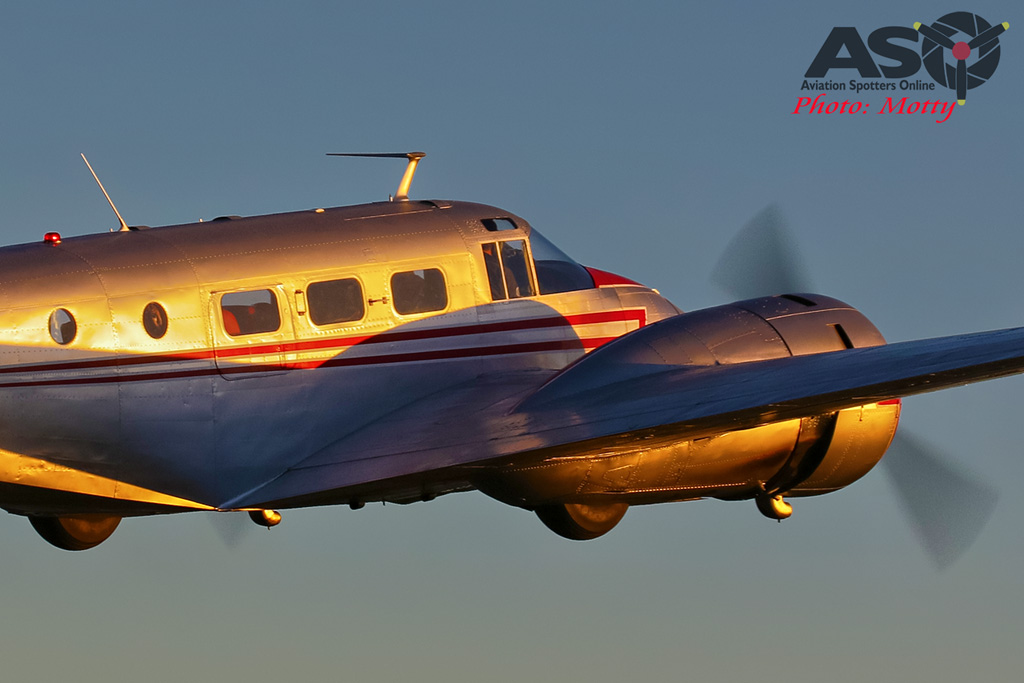 Some of the modifications which Hamilton applied to this airframe include extended wing tips, Cargo and air-stair doors, pilot's escape hatch, two-piece windscreen, stacked exhausts & baffled cowls, an extra fuel tank in a slightly extended nose, a taller tailwheel and an increase to the angle-of-incidence of the tailplane. The performance benefits of these modifications meant an increase in maximum takeoff weight from 9,300Lbs to 10,100 and an increase of 20Kts in cruise speed.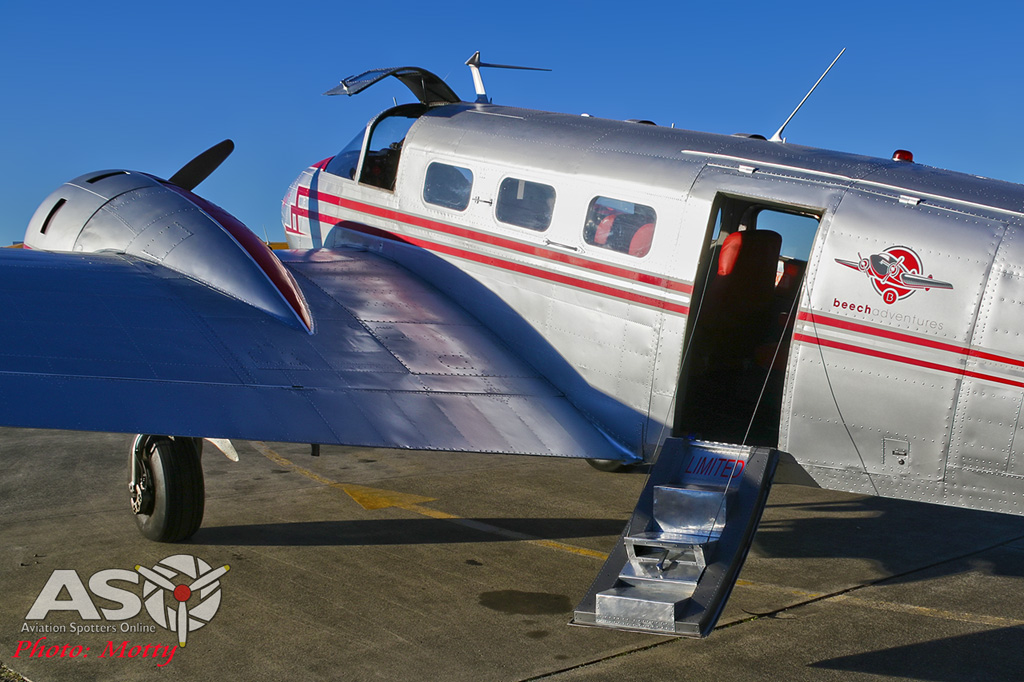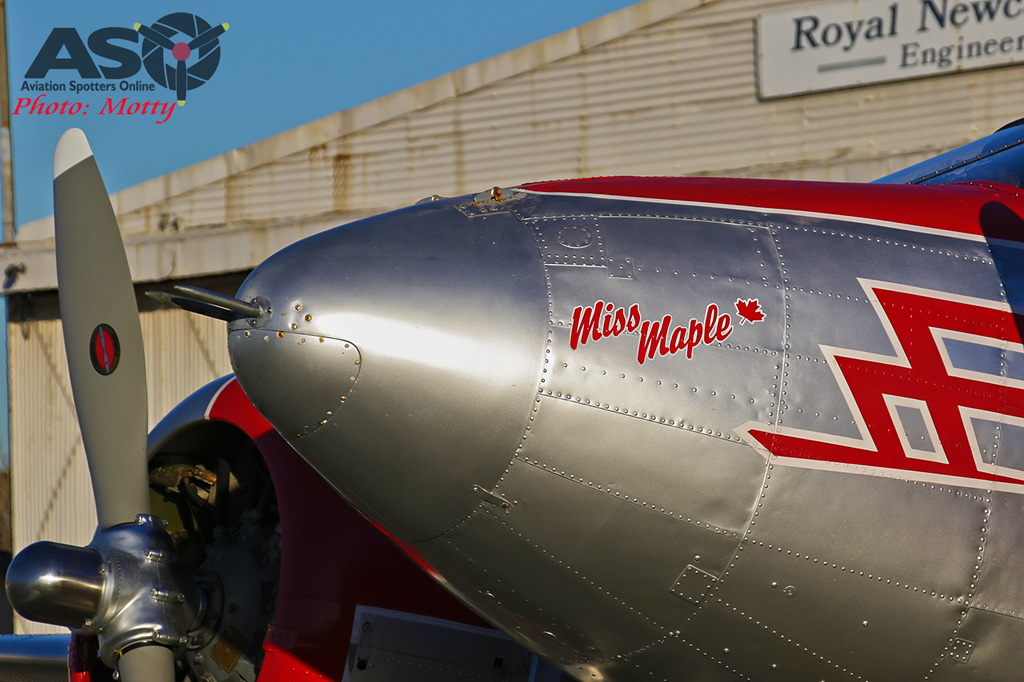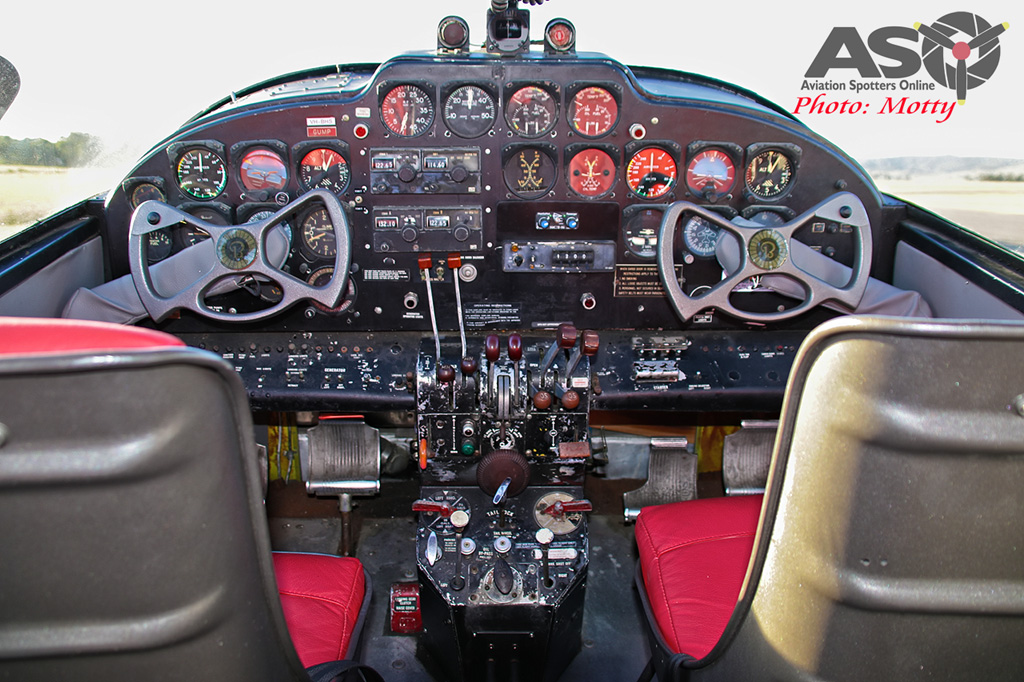 A side-effect of these increases in cargo capacity and performance was that the type became popular with gun and drug-runners in the US and South America, and it was while being used in this capacity in the 1980s that Miss Maple was seized and impounded by US authorities before eventually being auctioned off.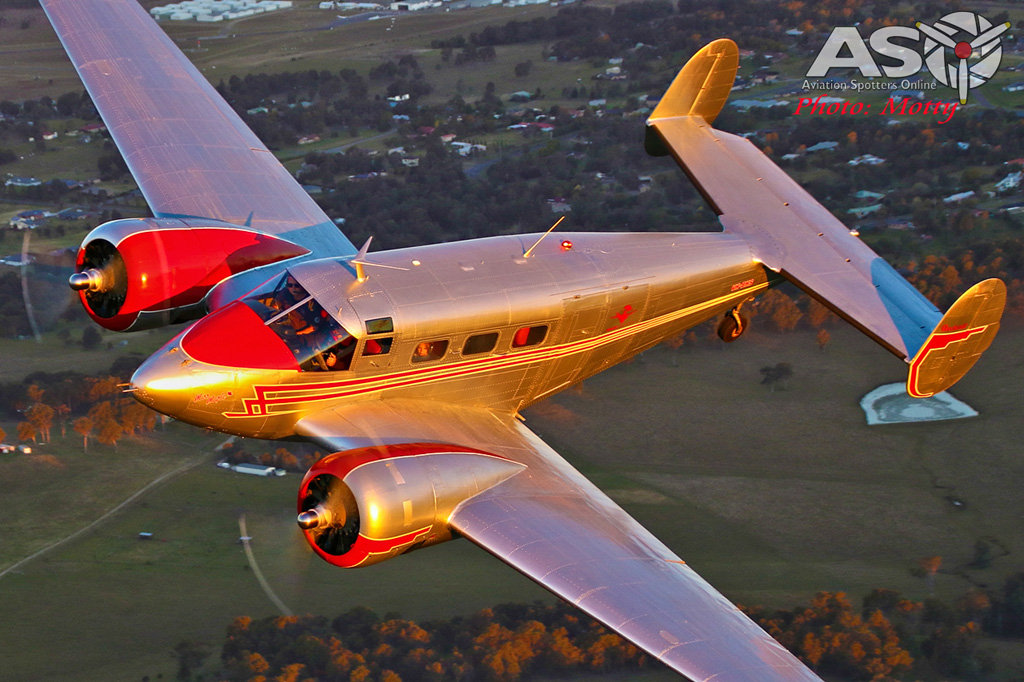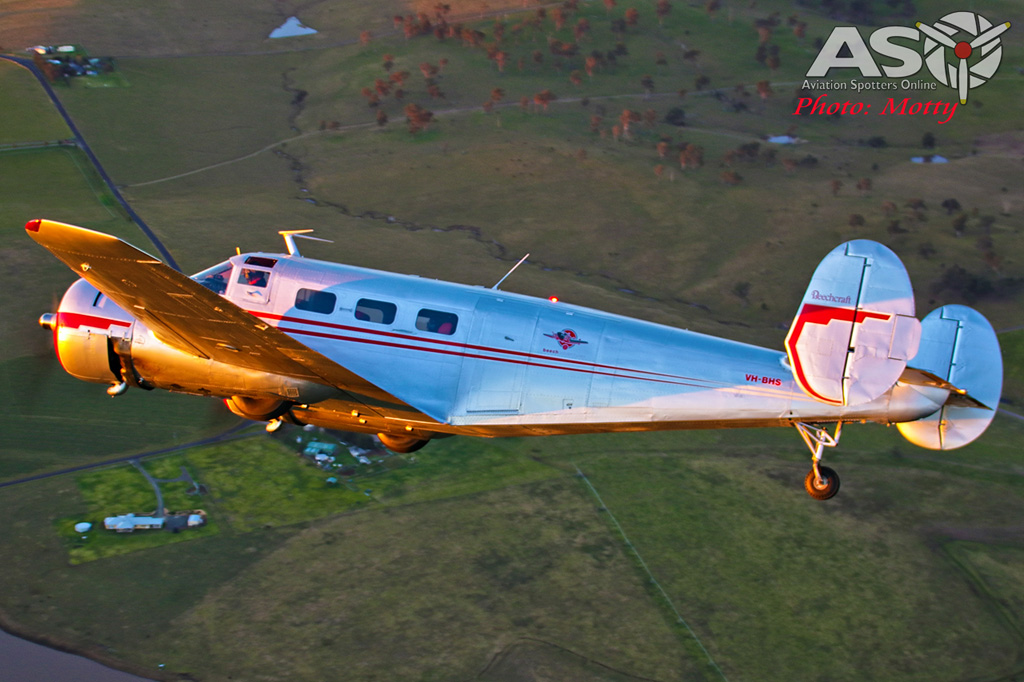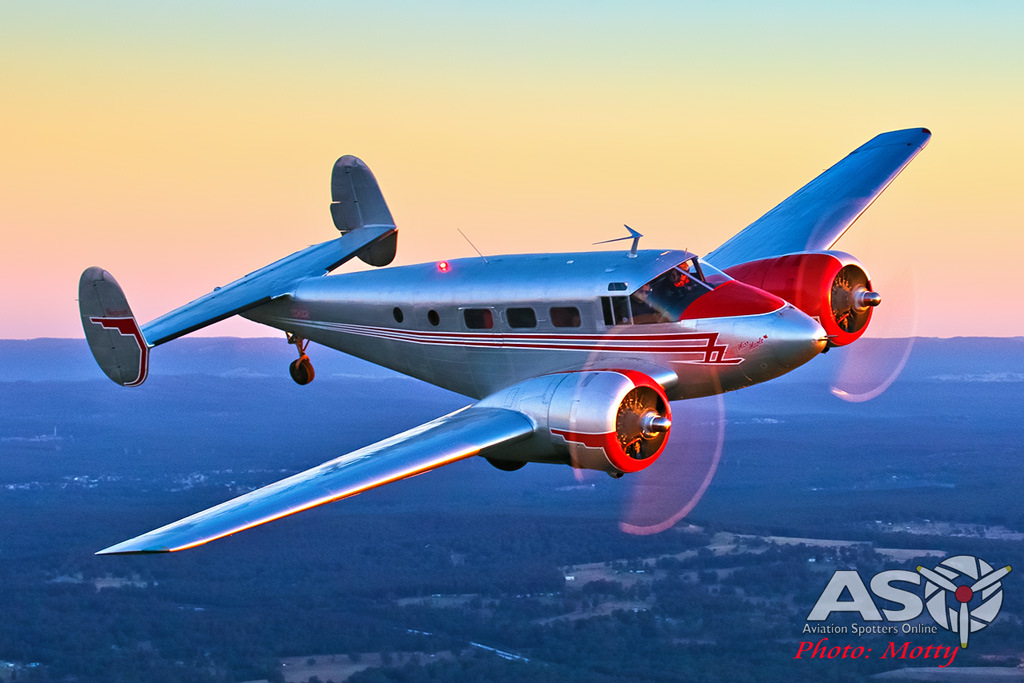 The aircraft passed through a couple of owners in the US before being flown to Australia by Alan Miles and, still with its American Registration, used for tours with Australian Outback Safaris, and even the odd bit of film work in Queensland.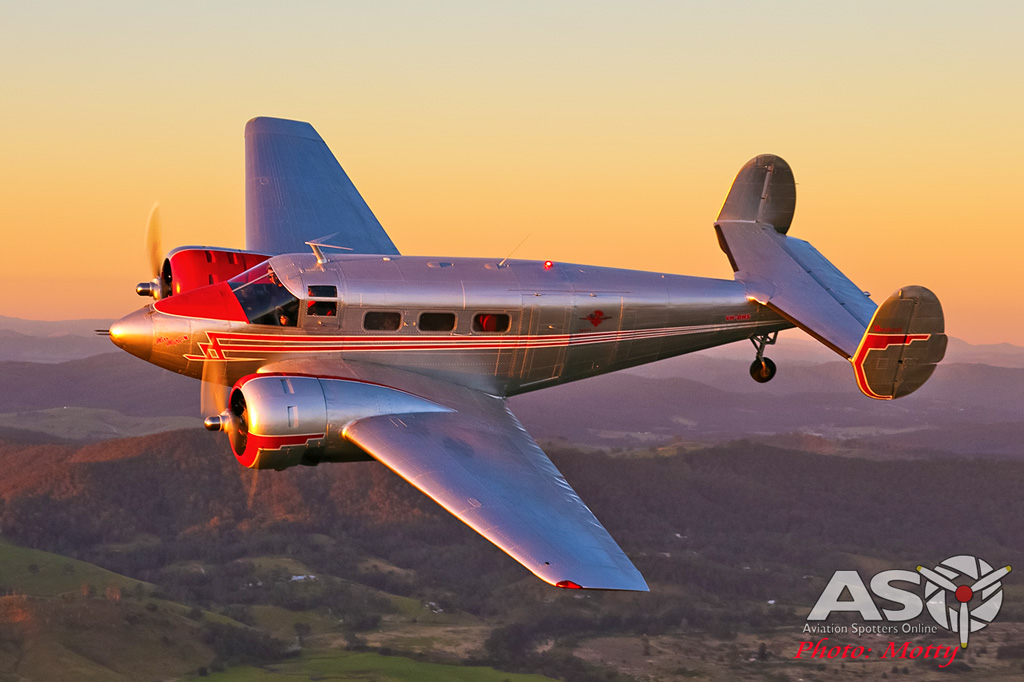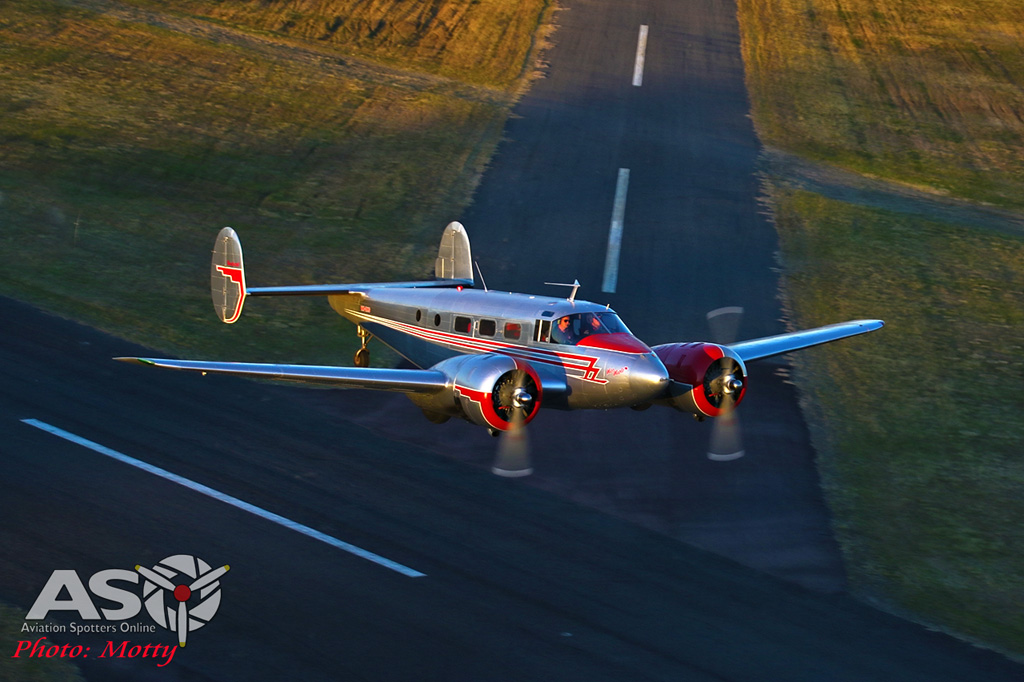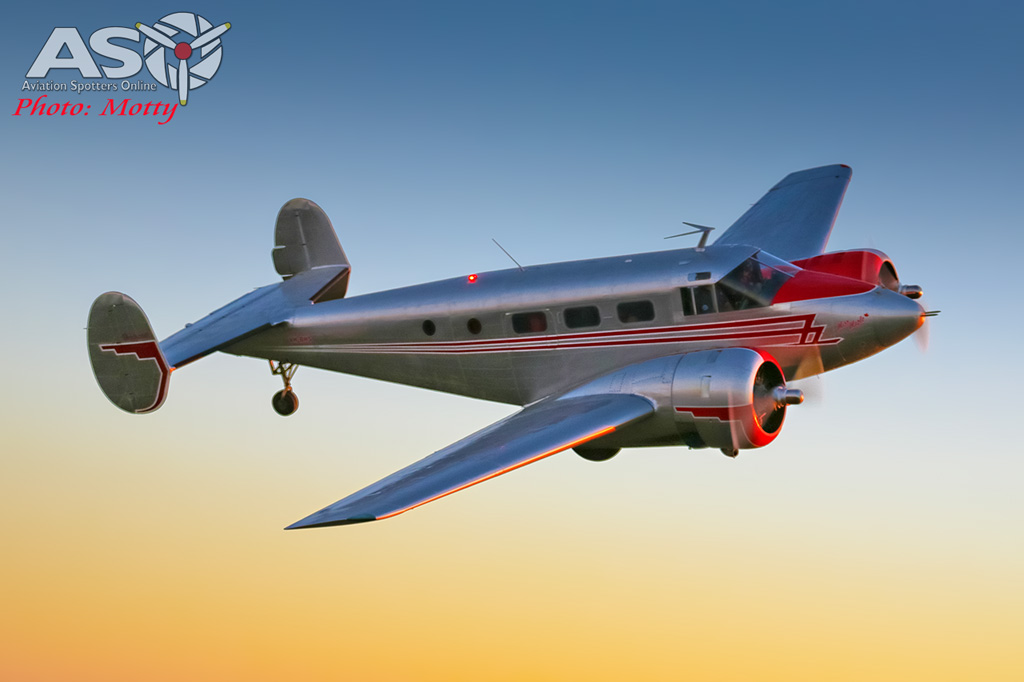 Current owners, Chris and Haley, then purchased the aircraft and, with a great deal of very much appreciated help from Luskintyre Aircraft Restoration, Paul Bennet Airshows and Hunter Aerospace, among others, have spent the past two years lovingly restoring her to her former glory with a beautifully appointed interior and the classic "speedbird, silver finish with red and white trim. The name "Miss Maple" was chosen as a tribute to the aircraft's origins with the RCAF.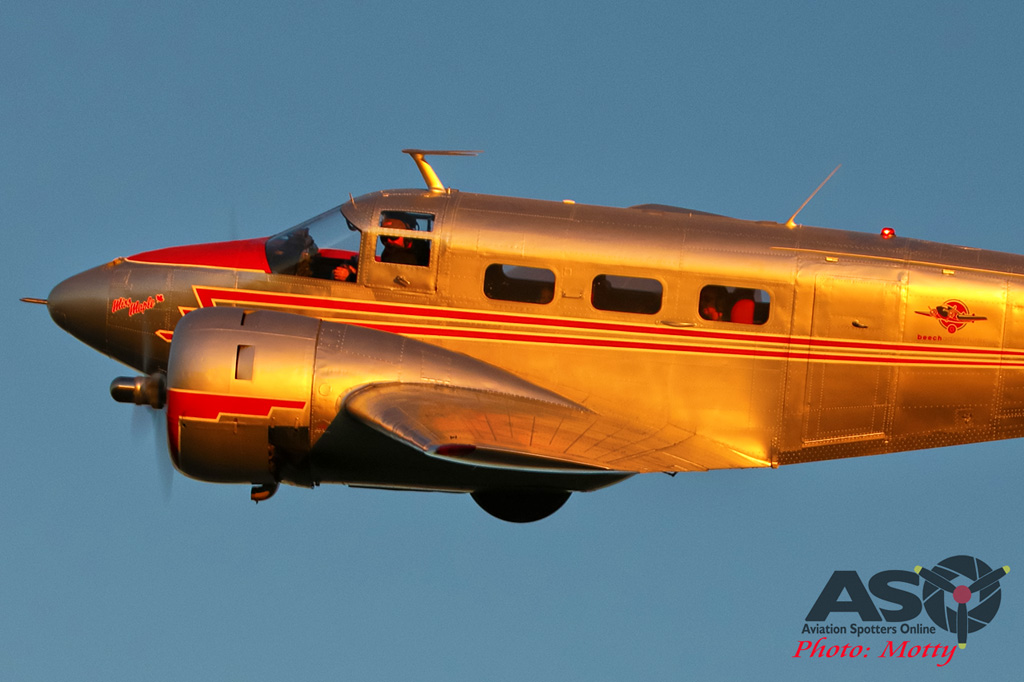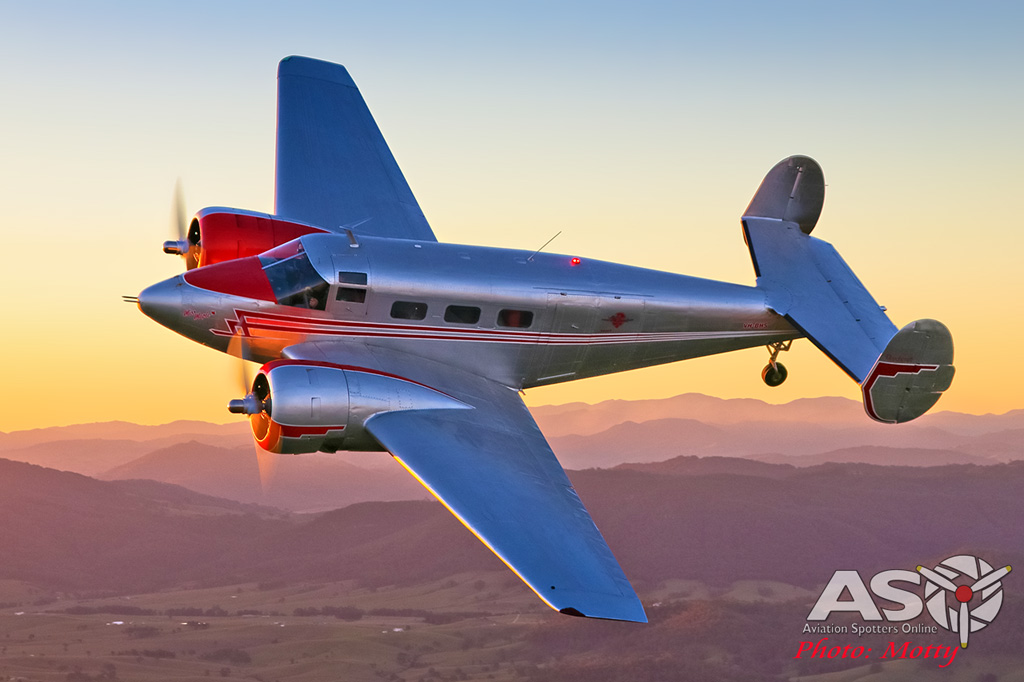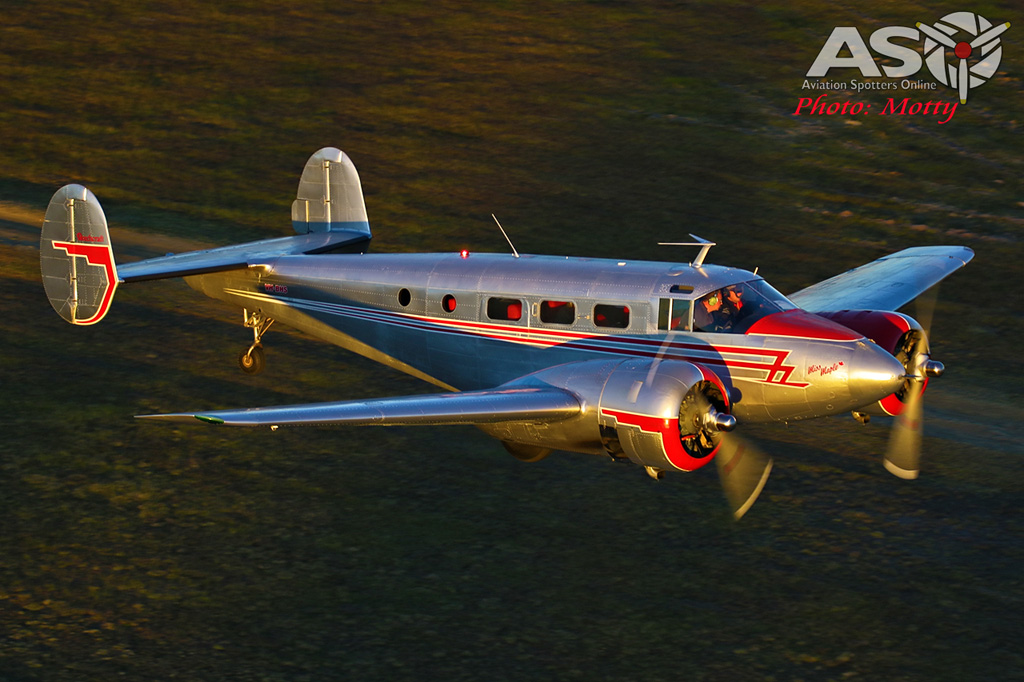 Chris and Haley's aim is to take Miss Maple to Australian airshows and display the beautiful lines of this classic aircraft for the crowds. They also hope to offer the public a chance to take an adventure flight with a difference. One of the limitations of many adventure flight offered by numerous operators around Australia is that only one person is able to go up at a time and the experience can't be shared with others (simply due to the very nature of the aerobatic aircraft which are often used). What Beech Adventures can offer is the chance for the whole family to go together, in leather appointed comfort, for scenic flights around the Newcastle Coastline and beautiful Hunter Valley, or the local areas around the various airshows they attend, in an aviation classic. The large cargo door can also be removed for flight and the seats removed as well, making for a large cabin space which could also be used for parachute jump flights if required.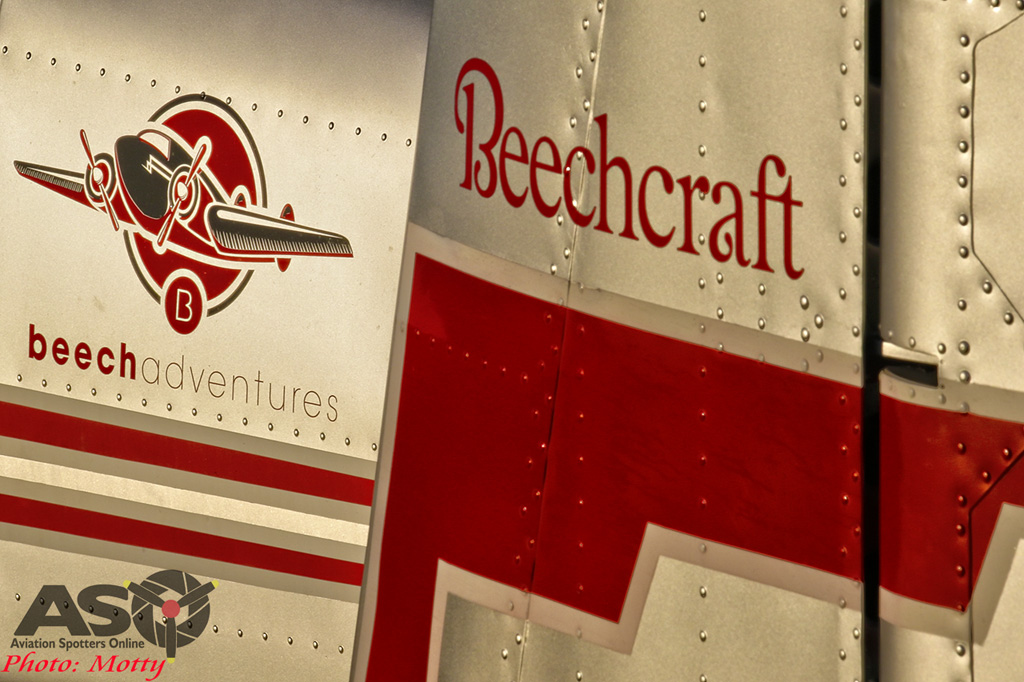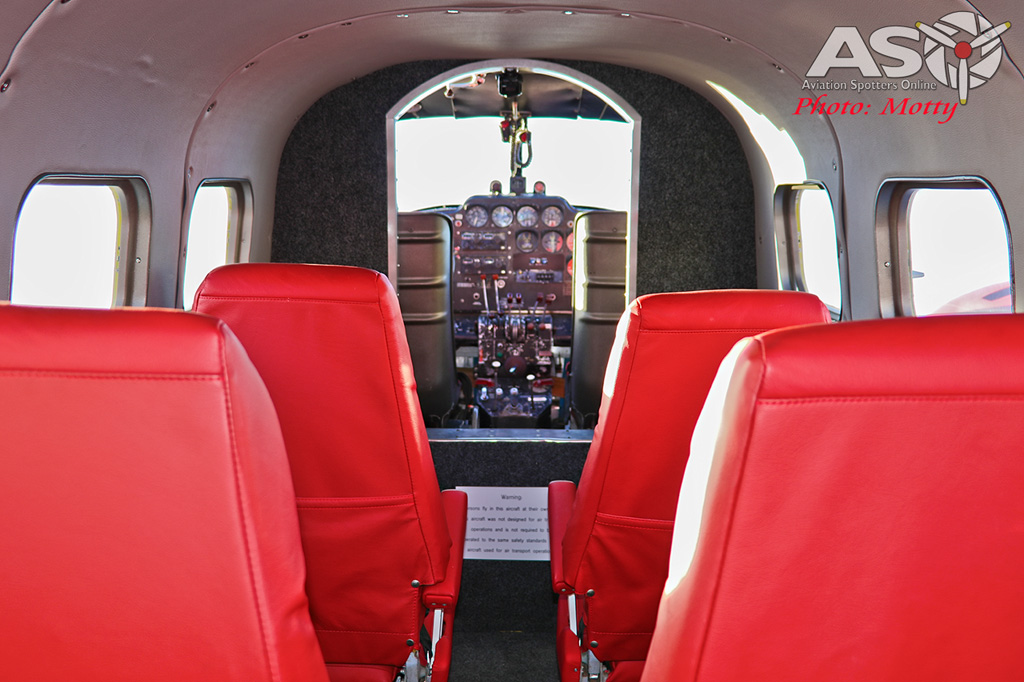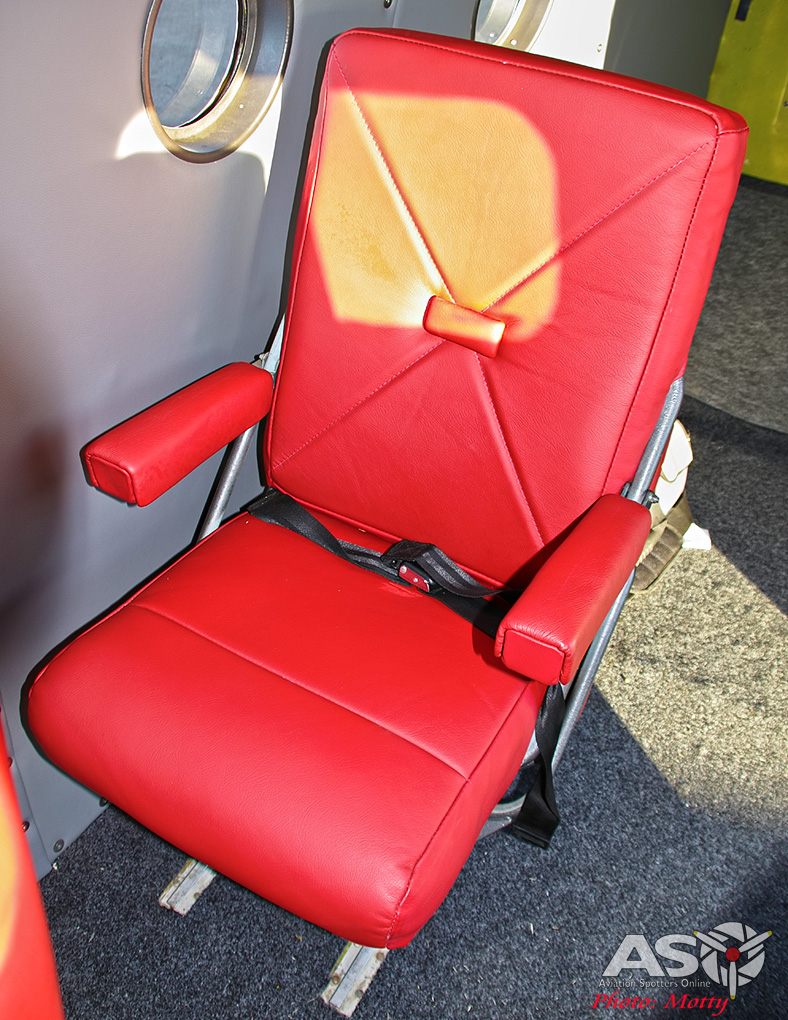 So keep an eye out for the beautiful "Miss Maple" at your next airshow and make sure to stop by and say G'day.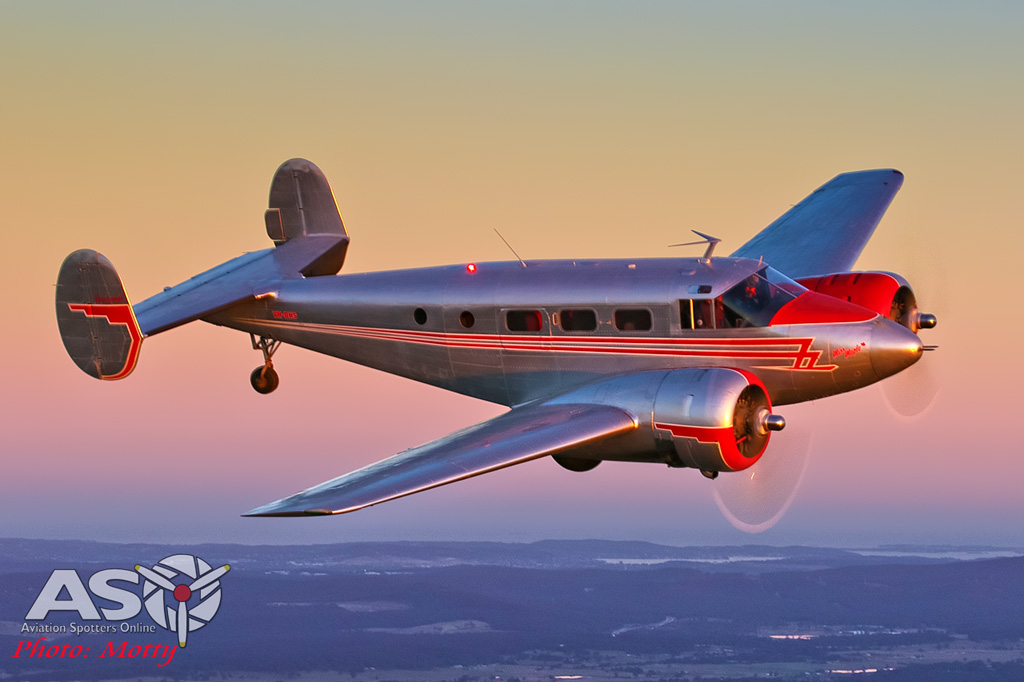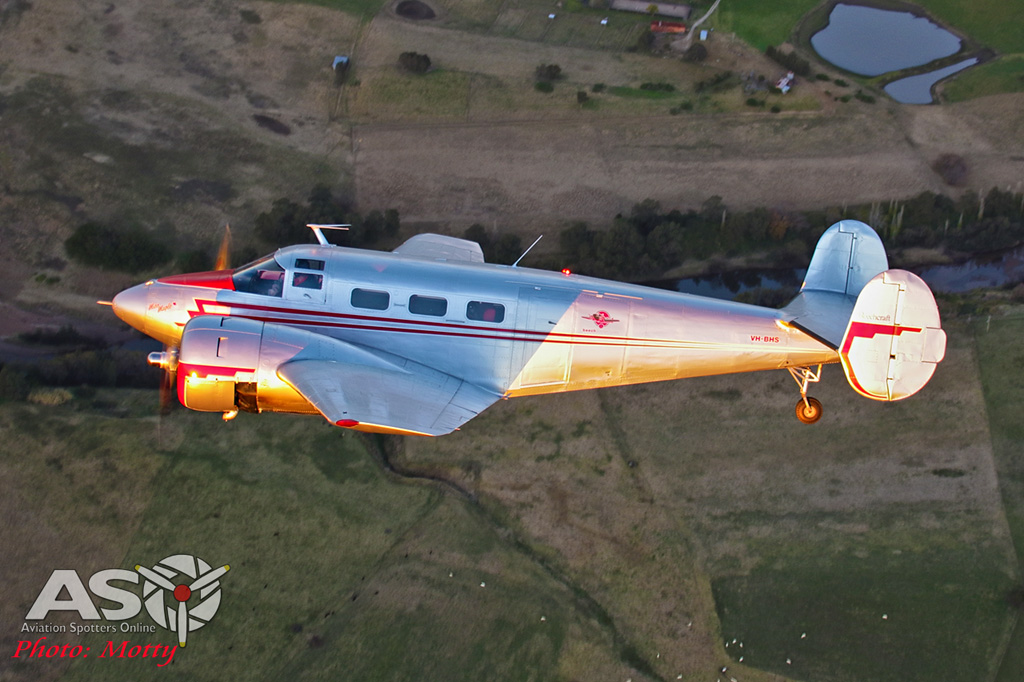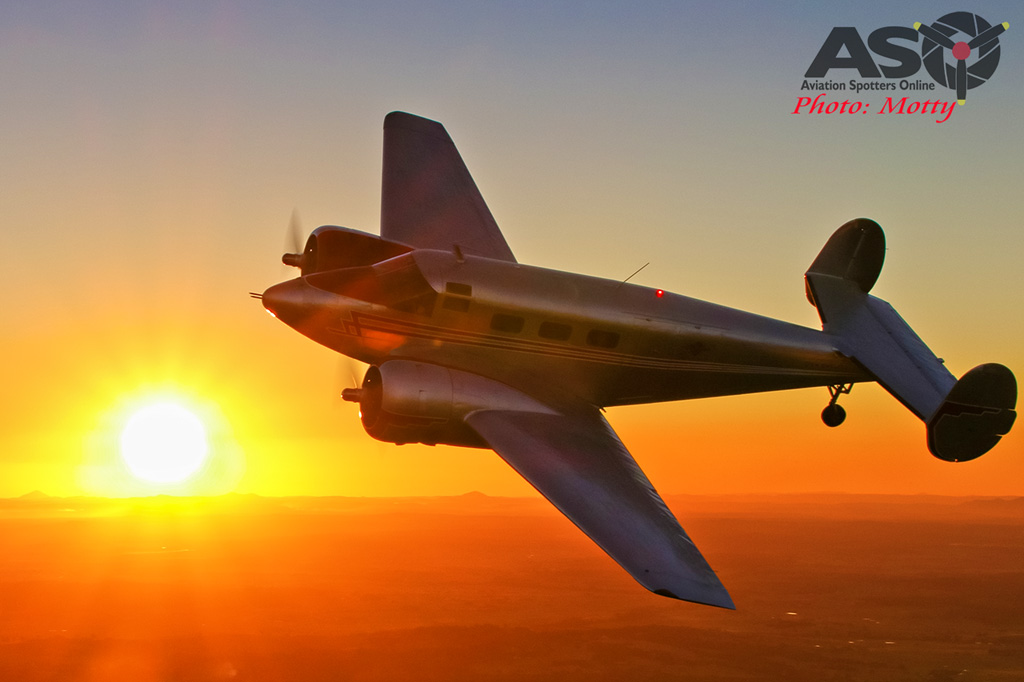 My sincere thanks to Chris and Haley Tibbetts of Beech Adventures and Paul Bennet and Glenn Graham from Paul Bennet Airshows for the opportunity to capture this classic in such beautiful light too.
Motty.