Two days later it was short 50km ride on a foggy Saturday morning to the Hunter Valley Air Show hosted at Cessnock Airport. With the gates opening at 0900 and the airshow beginning at 1000 it was to be a full on two days – as it turned out Saturday was the better of the two days as the weather literally put a damper on the Sunday flying program.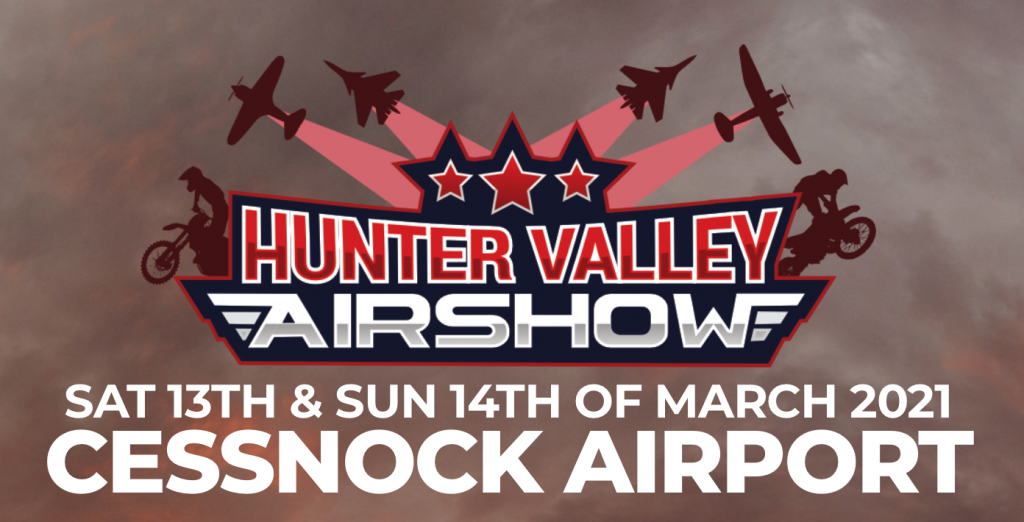 After negotiation the 4 km traffic crawl to park the bike, I finally passed through the entrance gate and was amazed at the line up of aircraft in attendance. Overhead the RAAF Roulettes had completed their routine, the Aero L-39 Albatros was up and soon after Paul Bennet Airshows were putting on a Pitts aerobatics show followed by another classic aerobat – the Yak-52.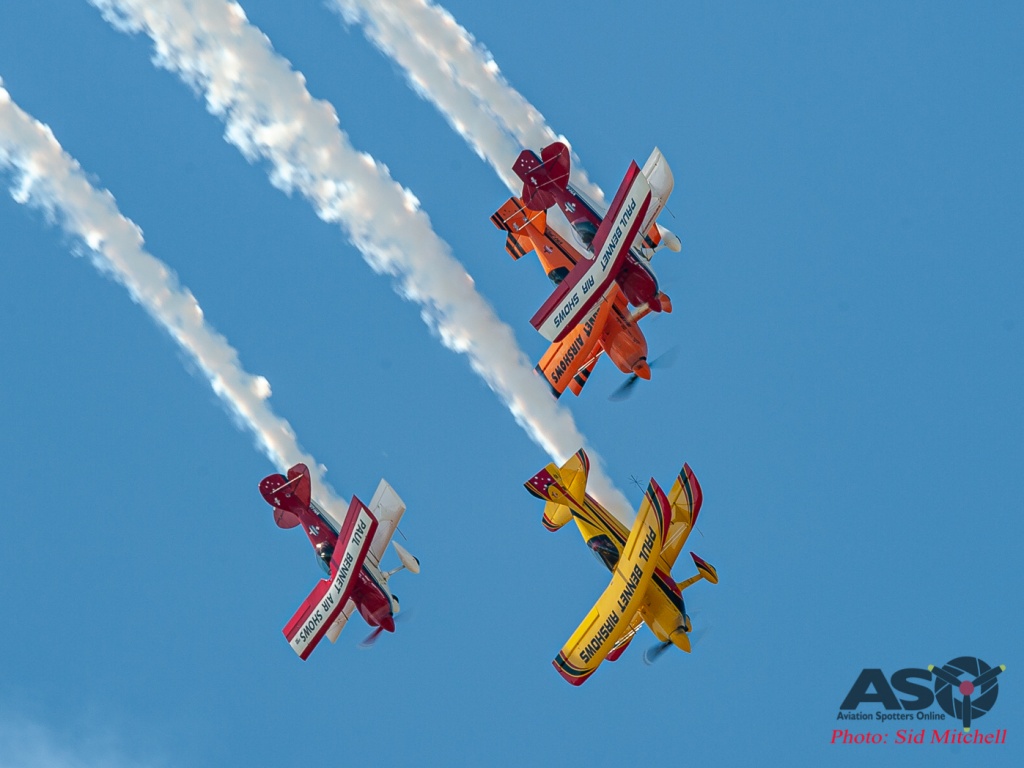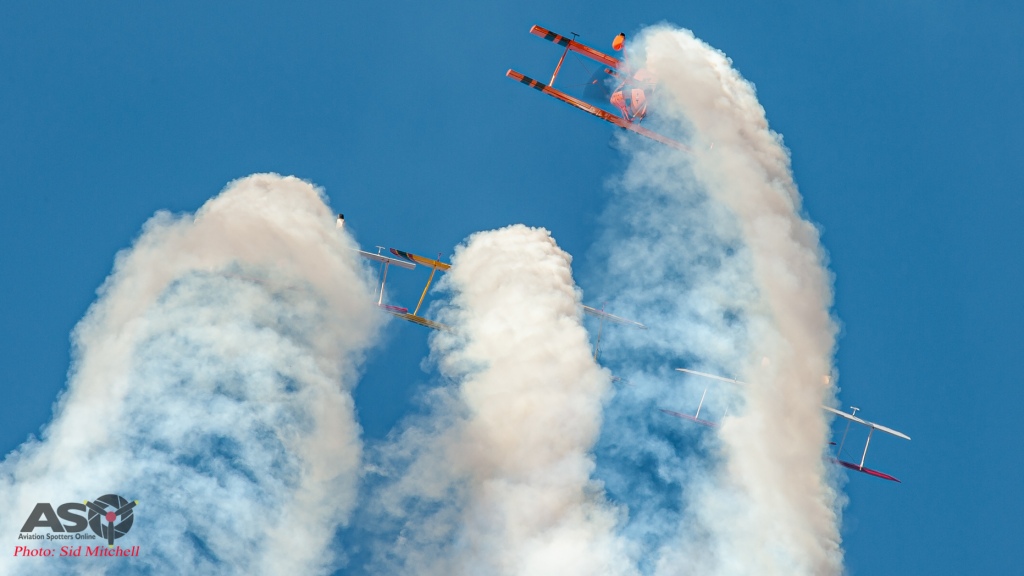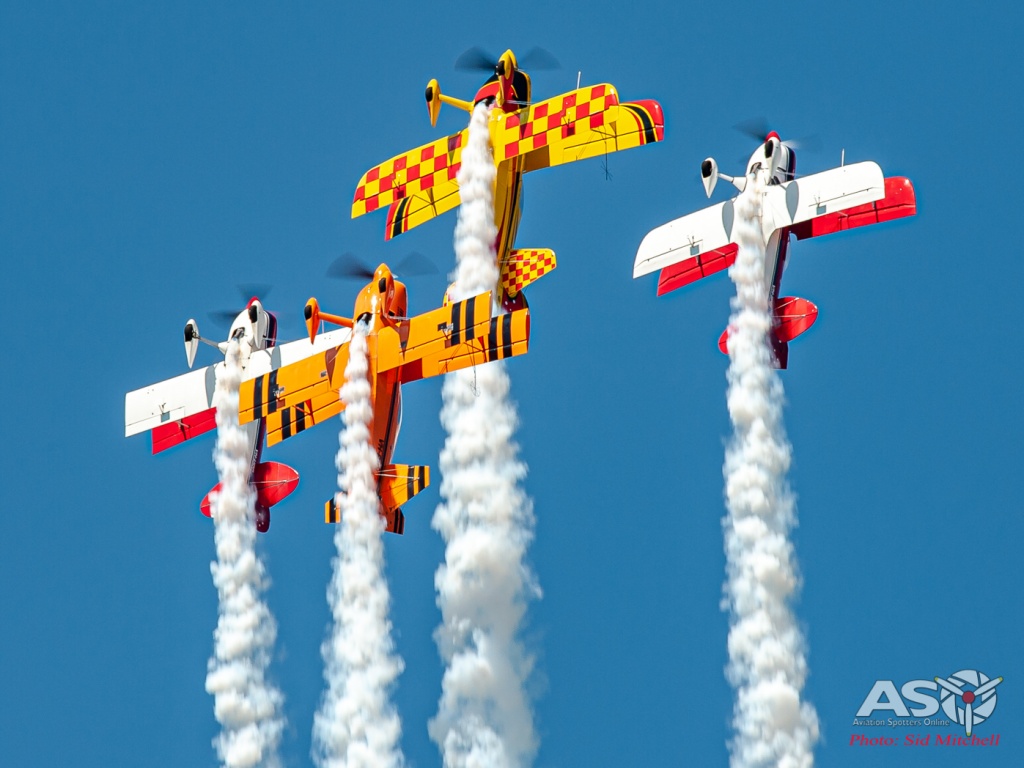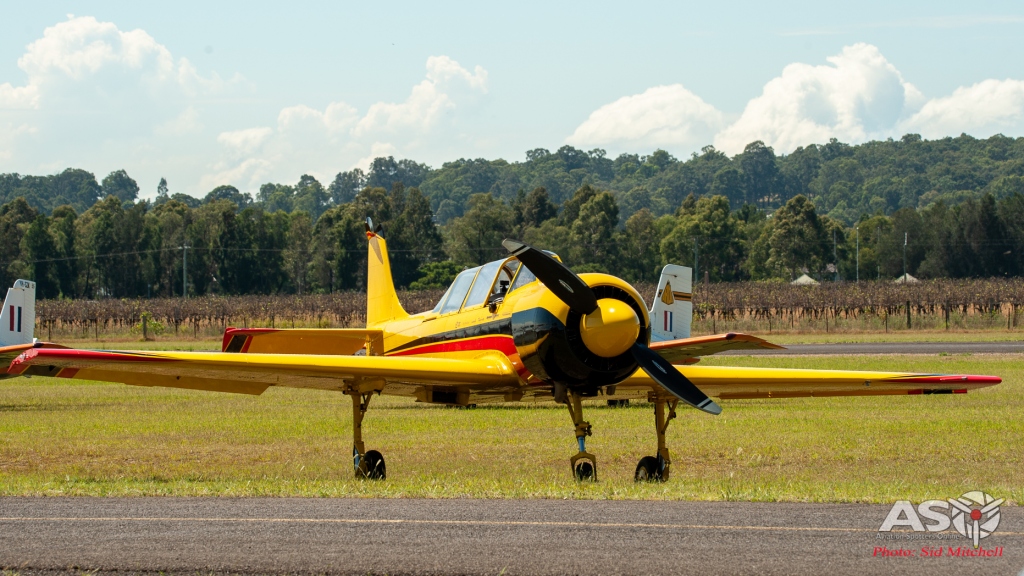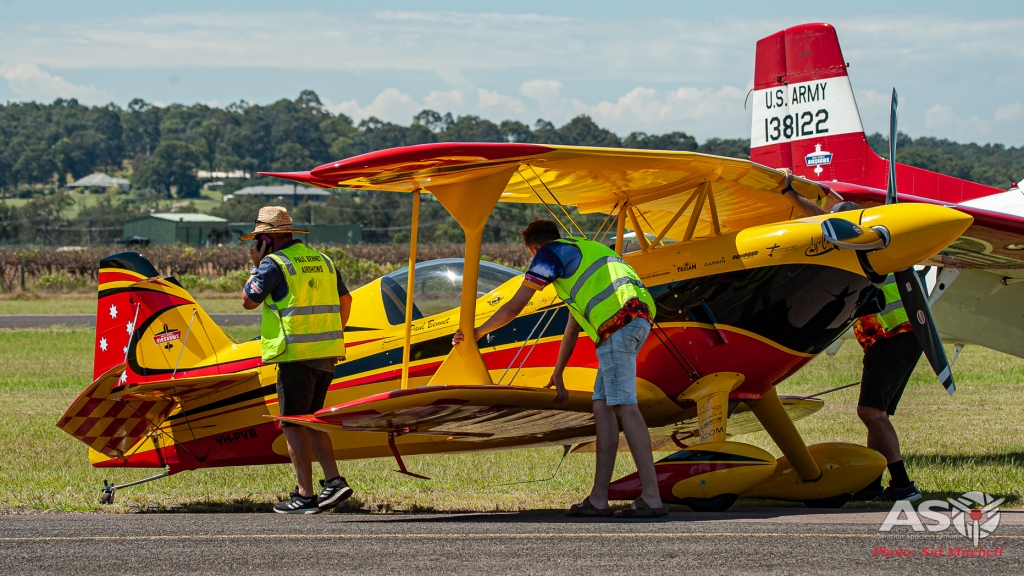 Next up were two of Australia's WWII homegrown fighters, the CAC CA-3 Wirraway VH-WWY (painted as A20-176) and CAC CA-13 Boomerang 'Suzy-Q" VH-MHR (painted as A46-122) with its unique 'whistle' as they both flew paired and solo runs across the airfield.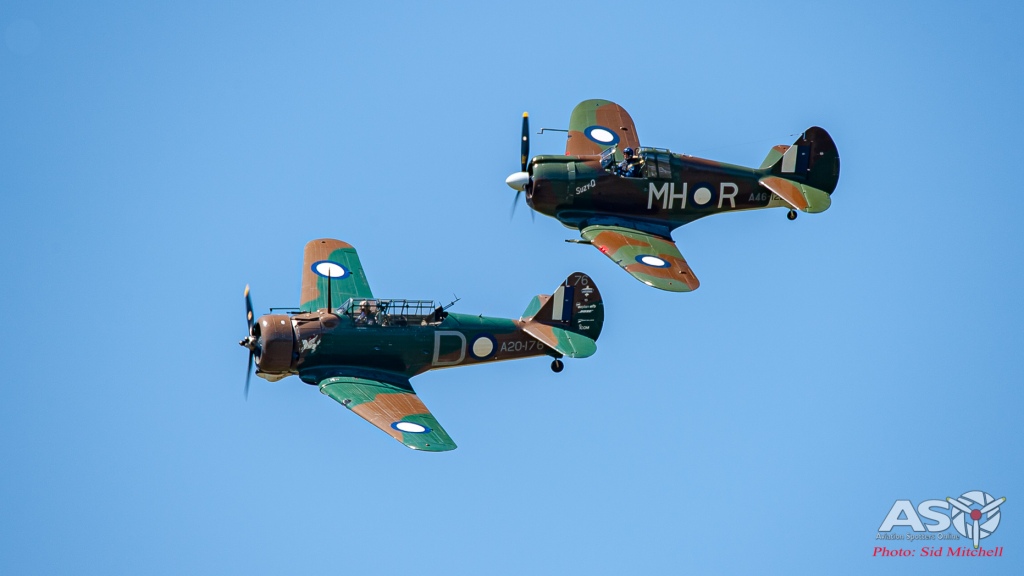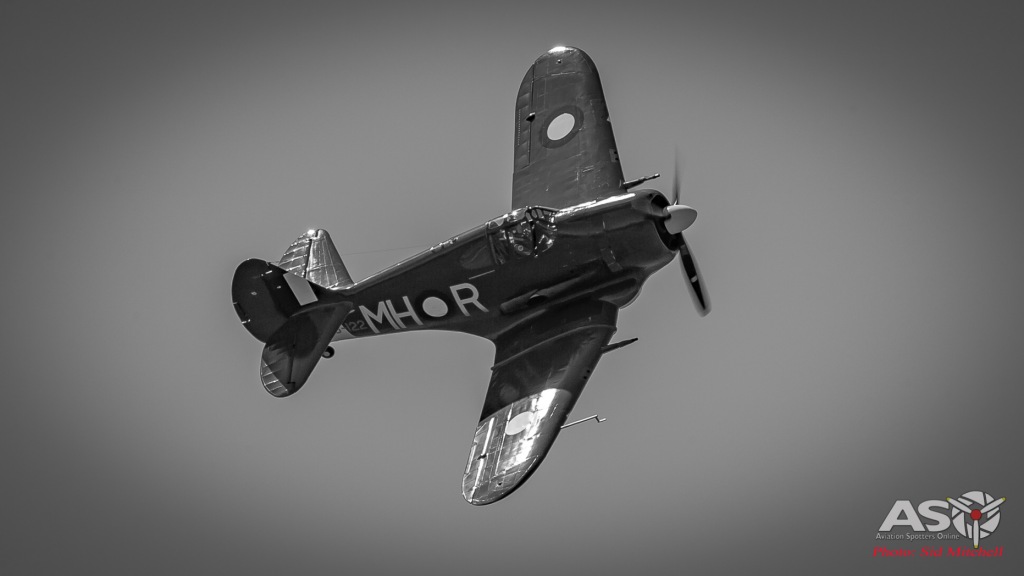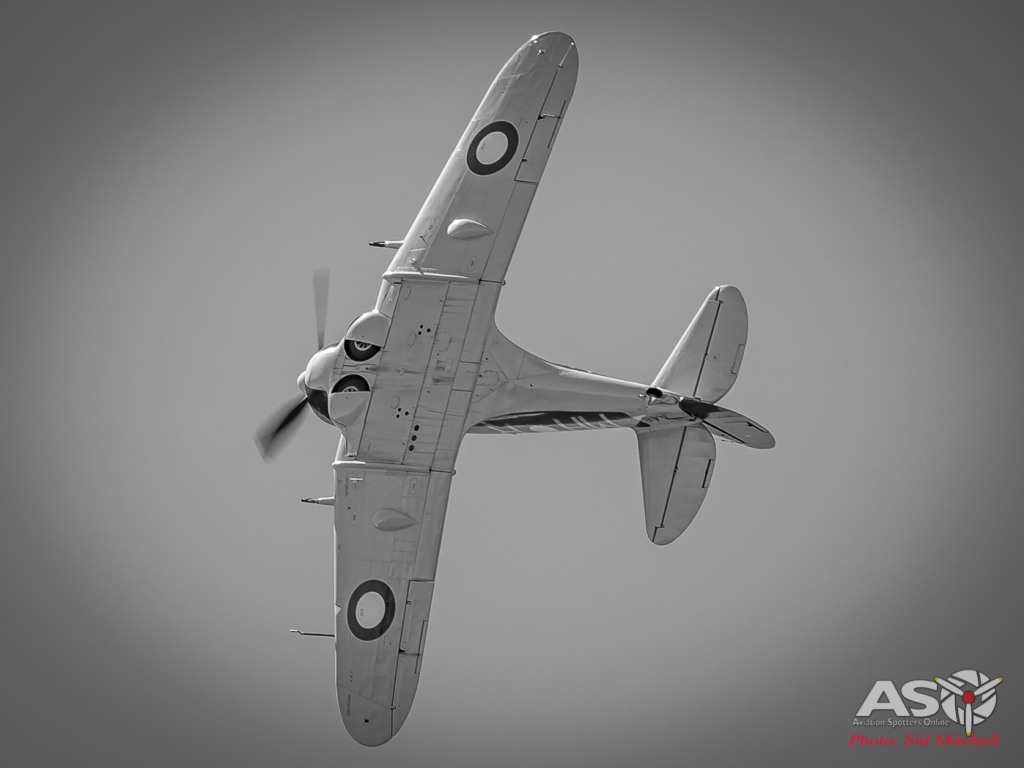 Soon CAC CA-18 Mk.21 Mustang, VH-AUB as A68-107, fired up and was into the air to wow the crowd. Although built in Australia, '07' came off the line in 1947 so never saw active service in WWII but was bought by Col Pay in 1978 and restored to flying condition by 1980.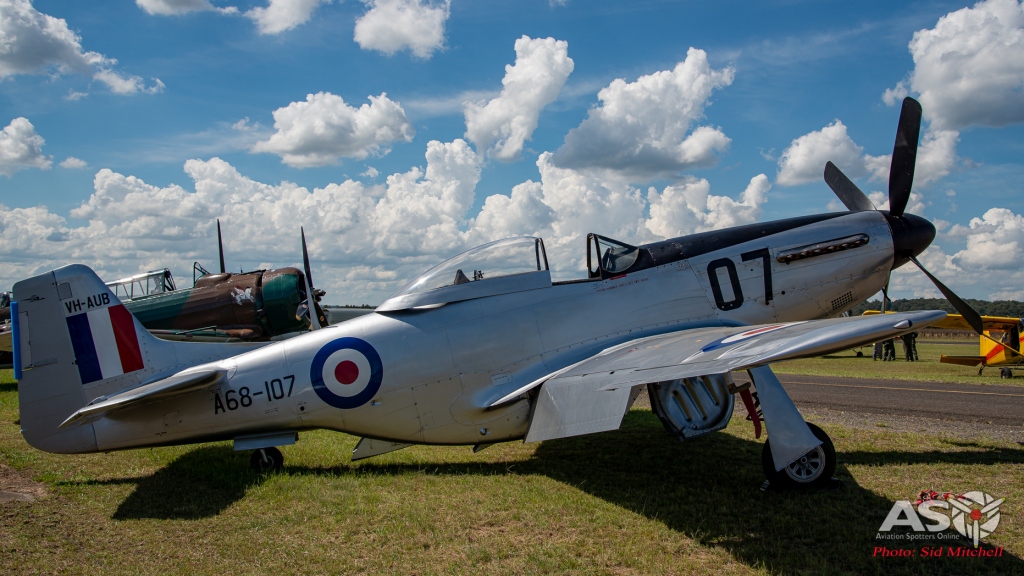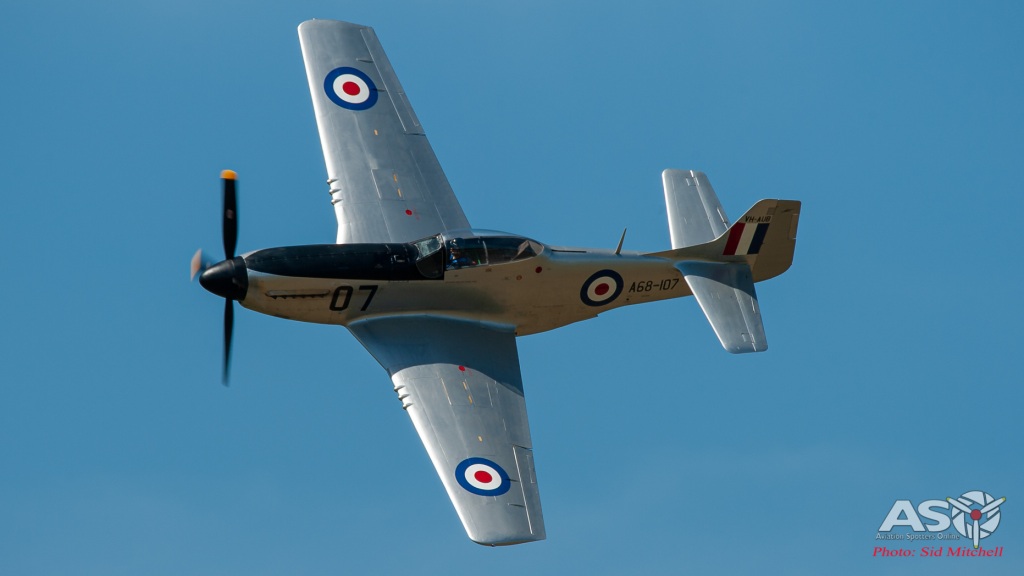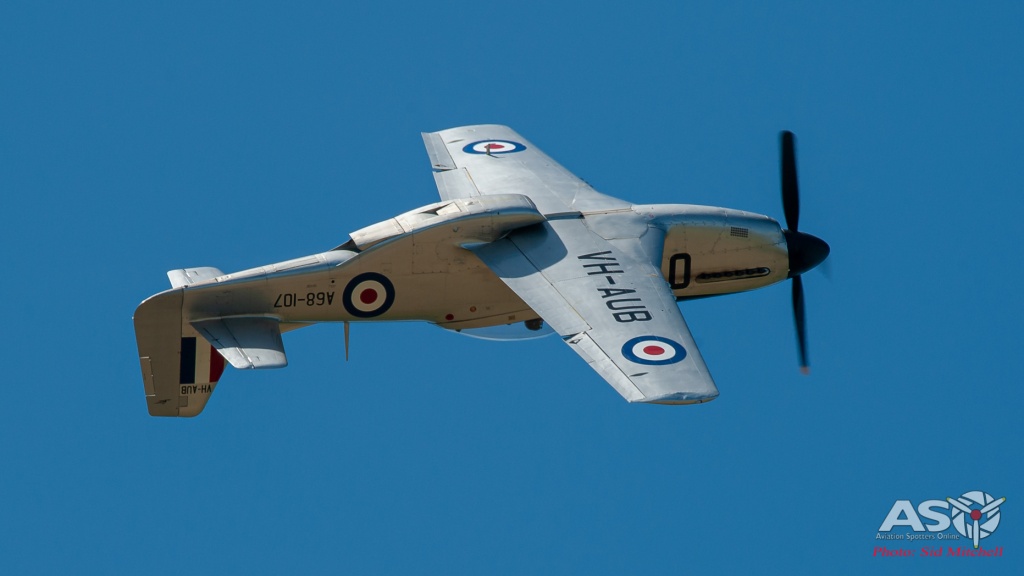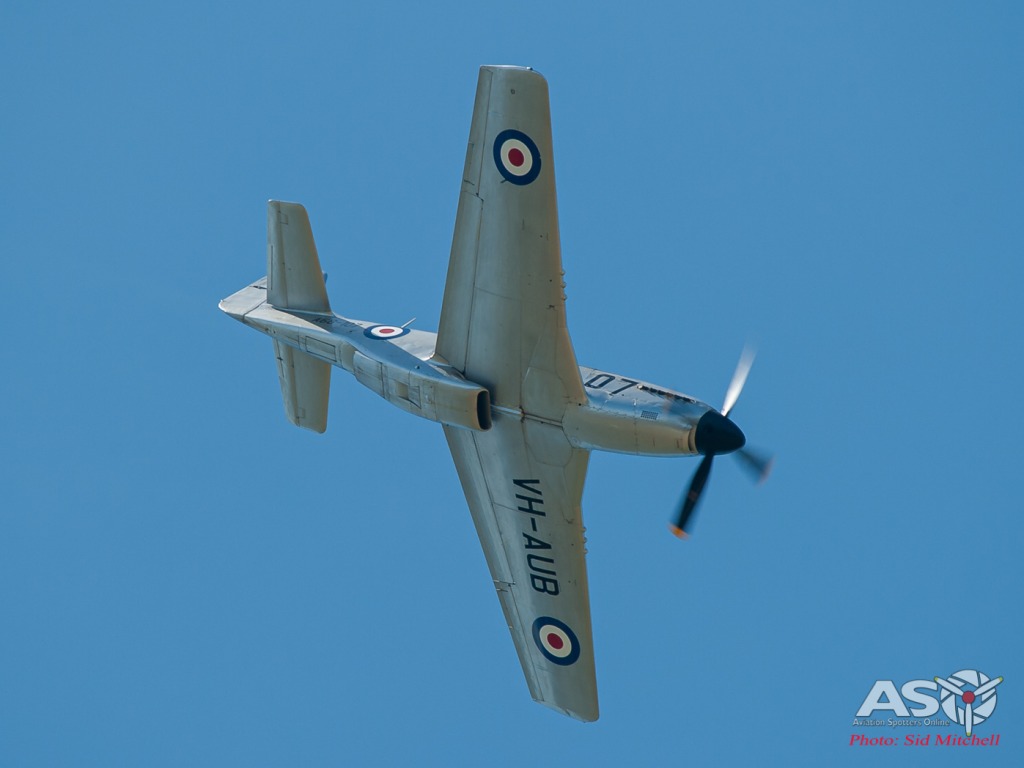 From fighters to training aircraft – two USN T-28 Trojans took to the sky followed by the RAAF Heritage Trainers – the CAC CA-25 Winjeel and PAC CT-4 Air-trainers performing some formation flying a key skill still taught to military pilots. Missing today however was the North American T-6 Harvard, another of the RAAF trainers which also forms part of the flight. Trainers are often forgotten but perform such a crucial role in delivering skills and confidence to new pilots at the start of their careers.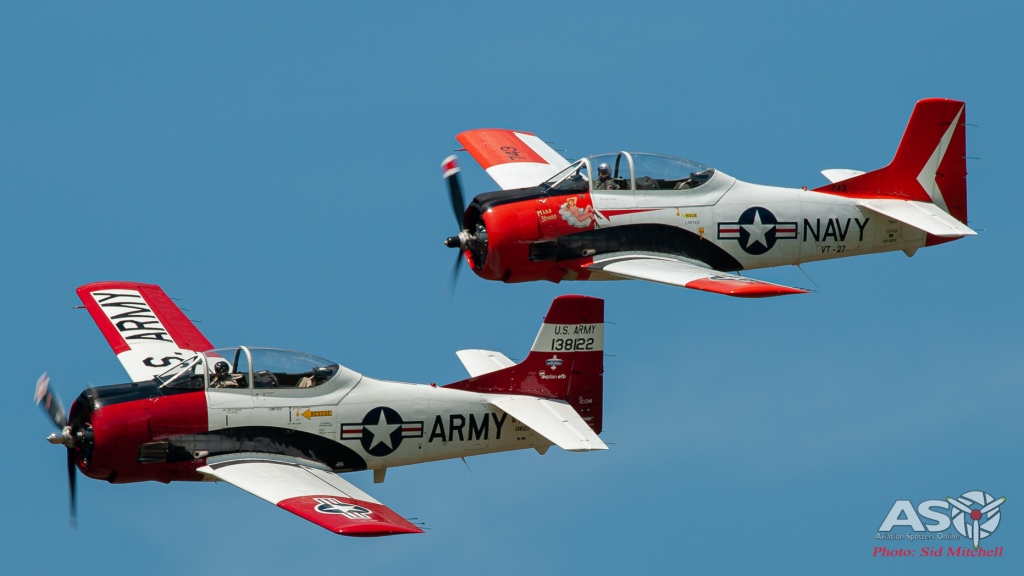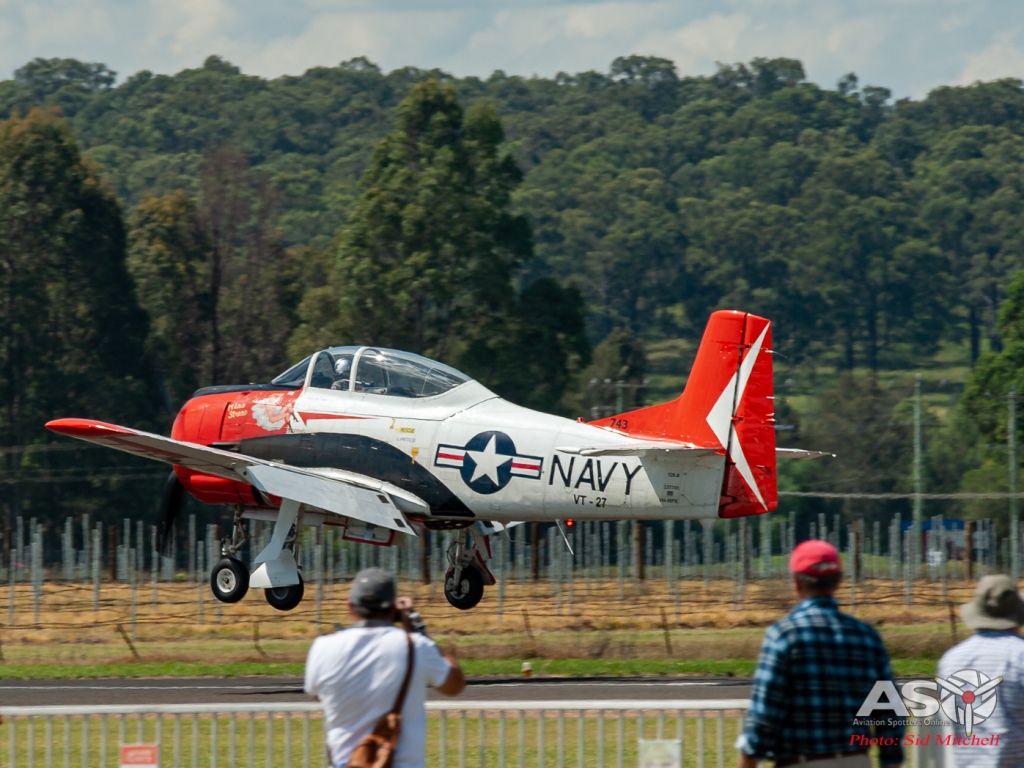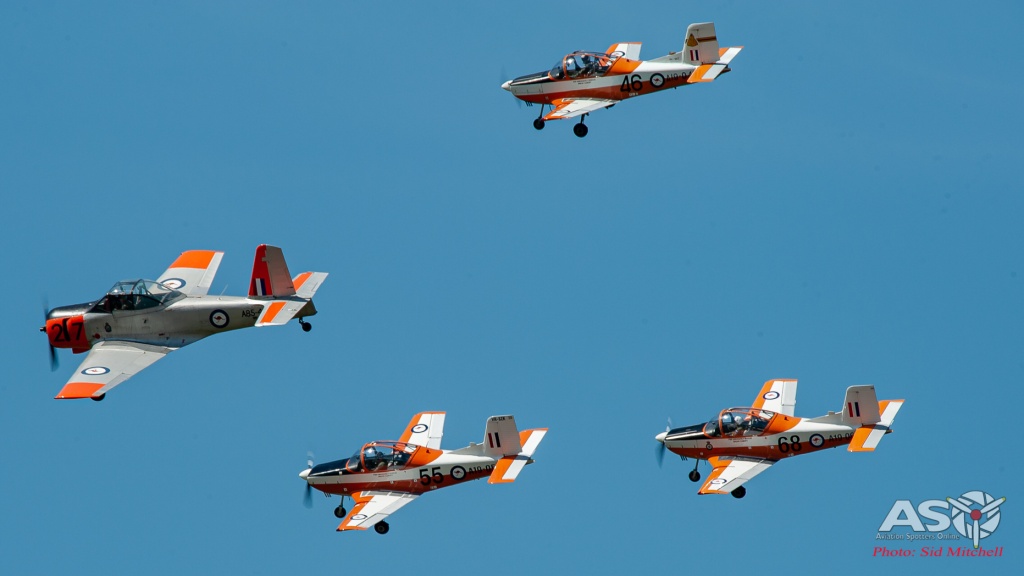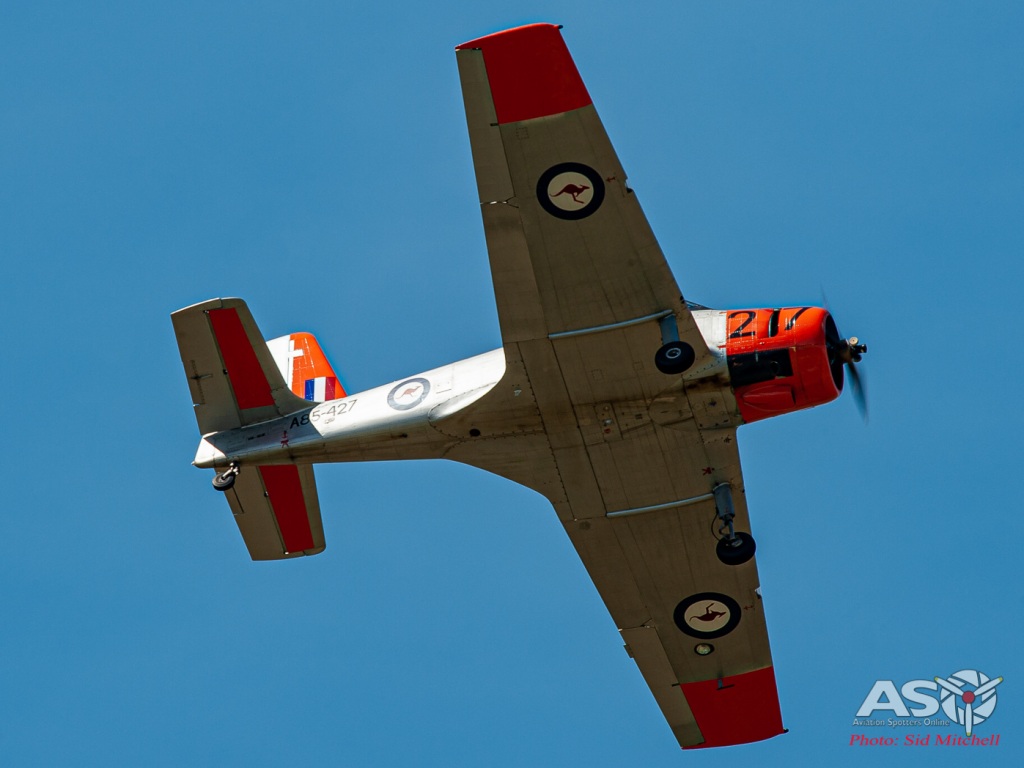 For a bit of fun the the Stuntz INC Hot Wheels Team were out on the runway with their brightly painted Chevy Camaro – any kid from the late 60's to the present day will know what the Hot Wheels brand is. A drag race between PBA Pitts and the Hot Wheels Camaro gave the crowd something different to enjoy – also setting up the Pitts for the next flying event.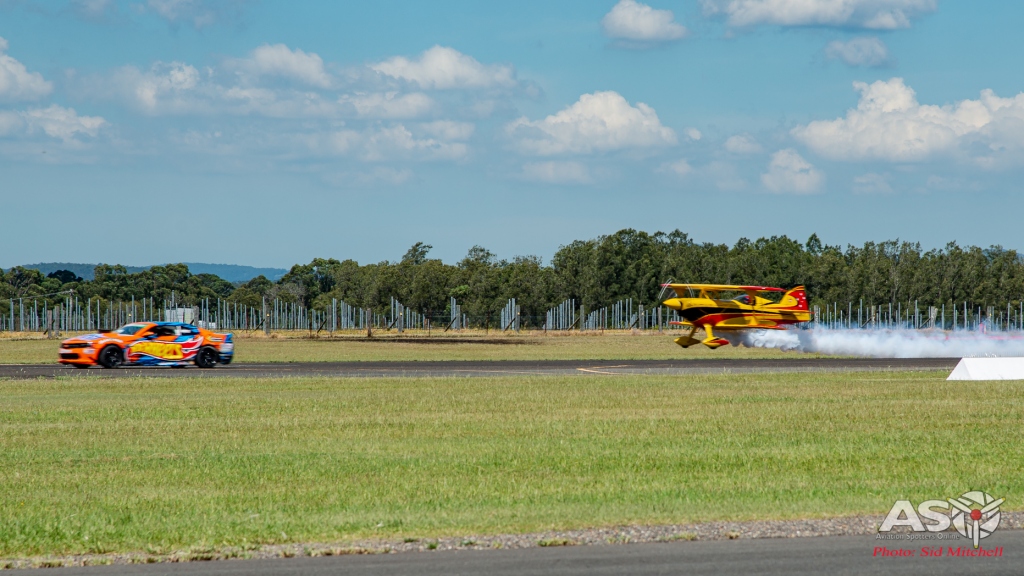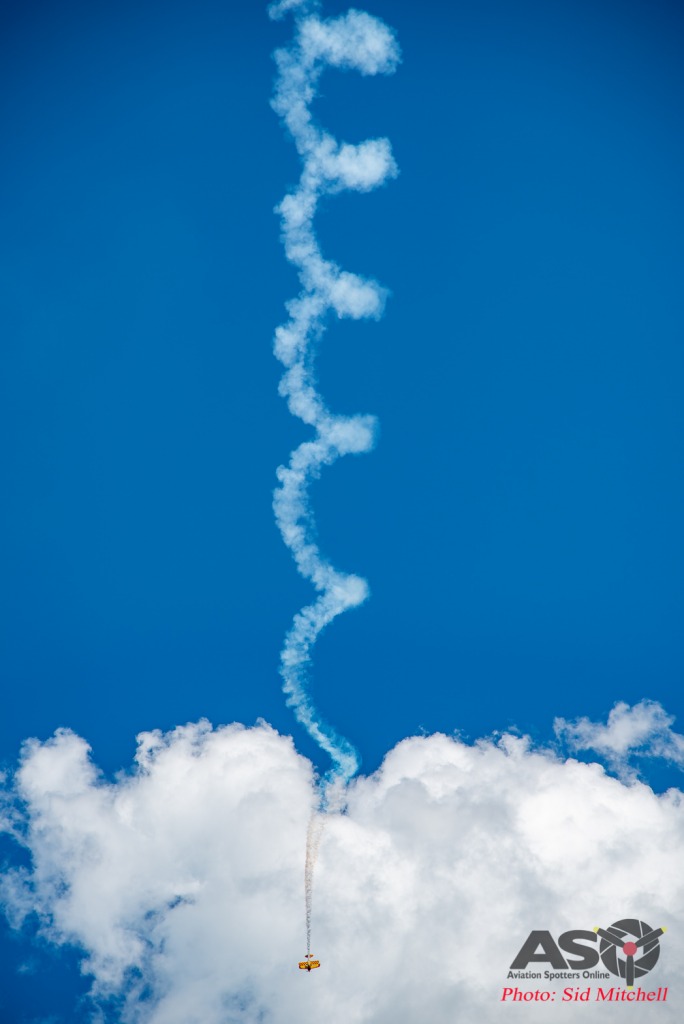 One of the much publicised acts for today began with some practice passes and jumps, the spectacular first ever forward flip by Jackson Strong and his FMX crew overhead, while at the same time Paul was to be side-slipping the Pitts below him. This requires both pilot and rider to demonstrate precise skills to pull off, so after a couple of practice passes which included the infamous Paul Bennet Airshows fireball side-slip pass, it was into the real deal, and as always, a crowd pleaser.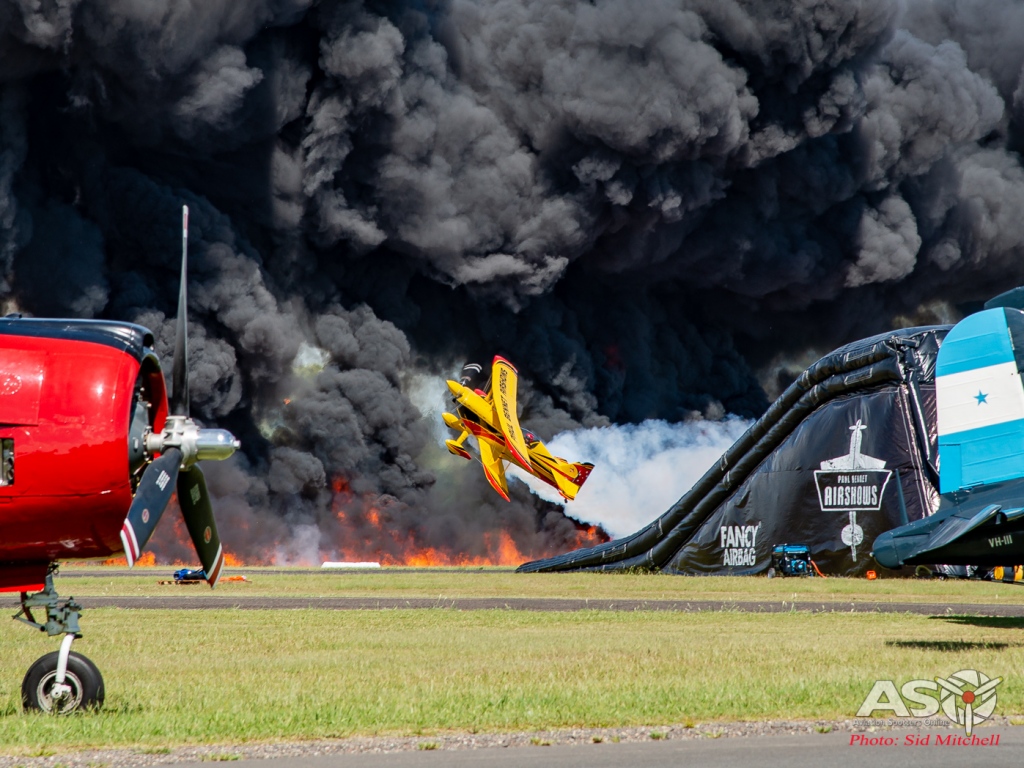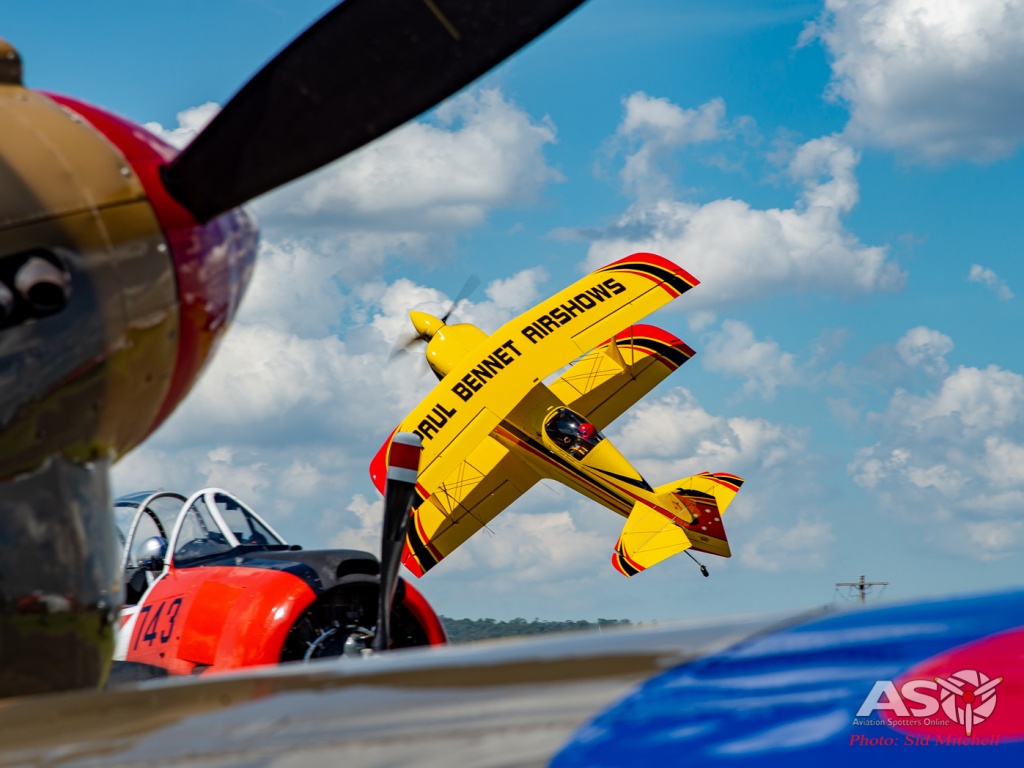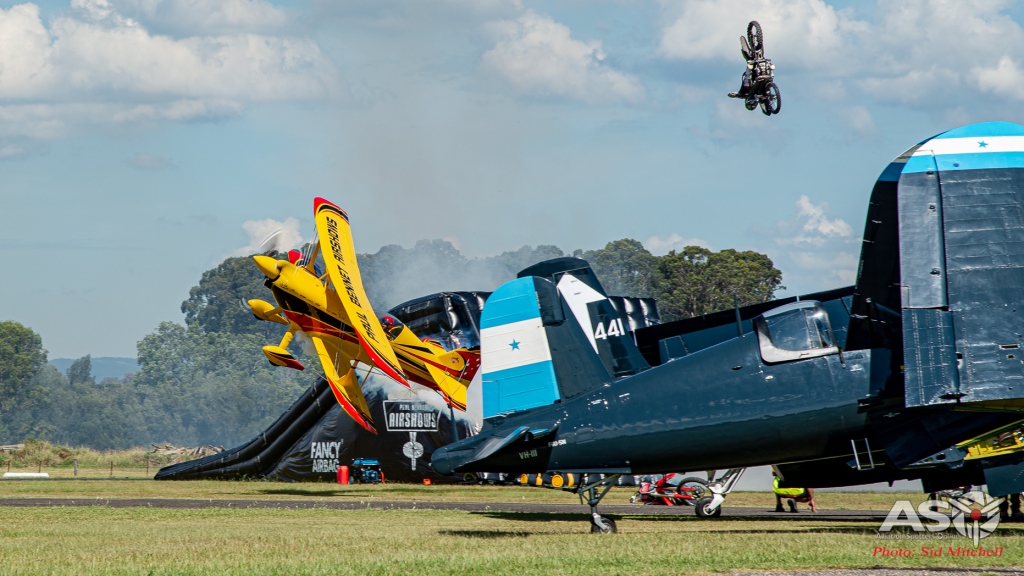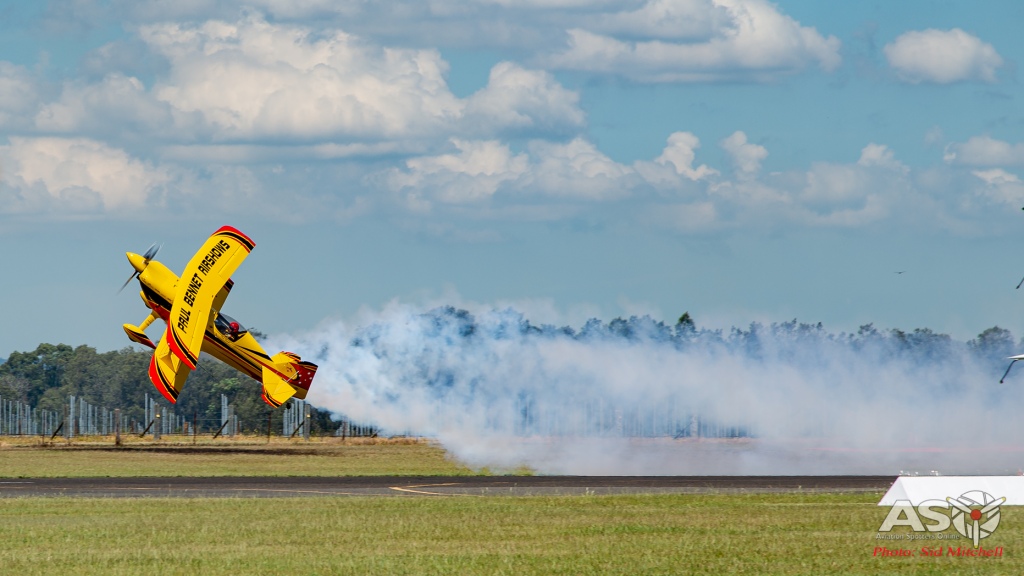 I wandered down the fence line to look at some of the parked classic warbirds, Spitfire, Mustang, Kittyhawk, Hurricane, Avenger, Wirraway, Boomerang and Corsair, parked almost within touching distance – such a historic collection, all airworthy and a credit to those that restore these classics for the general public to enjoy.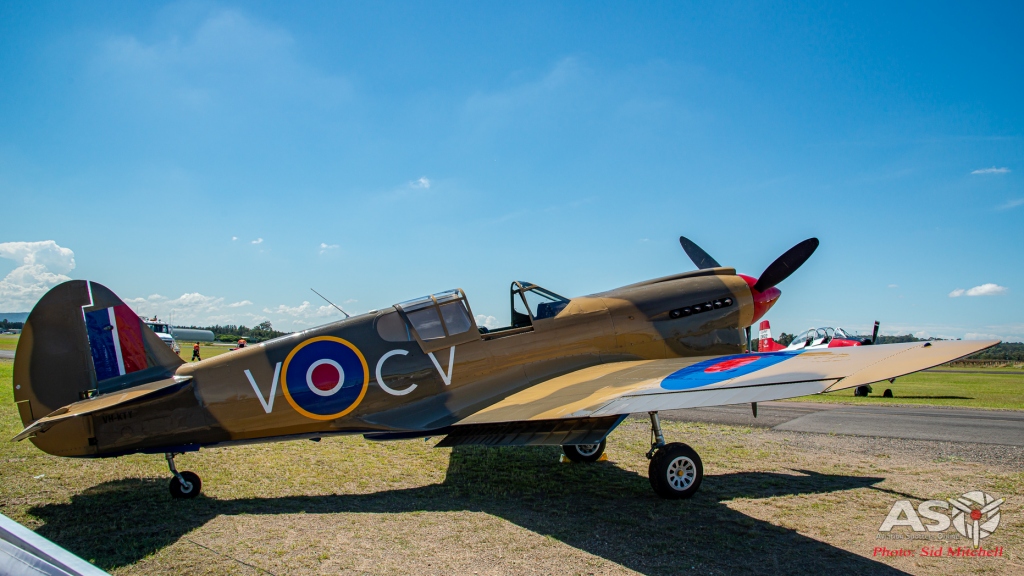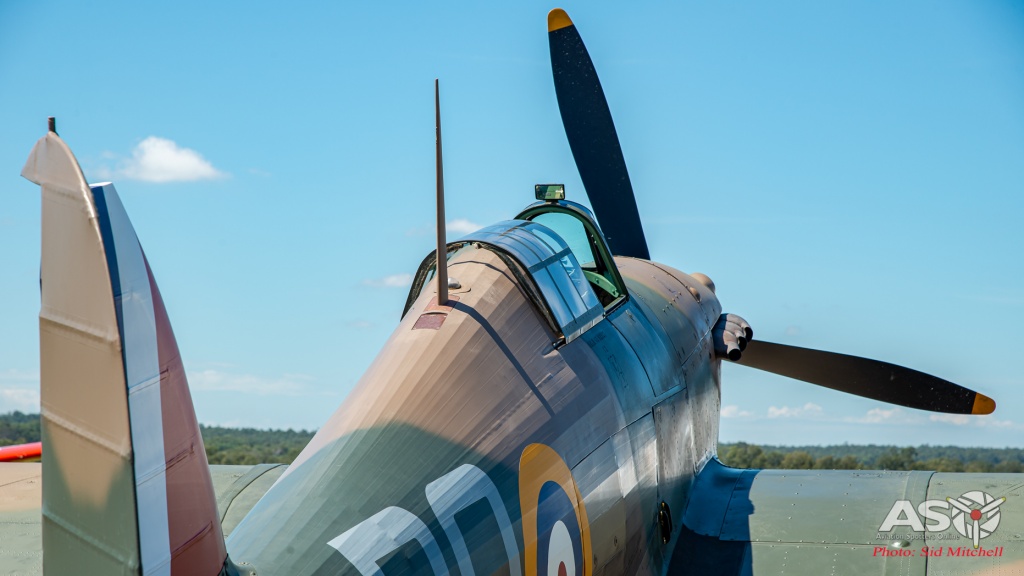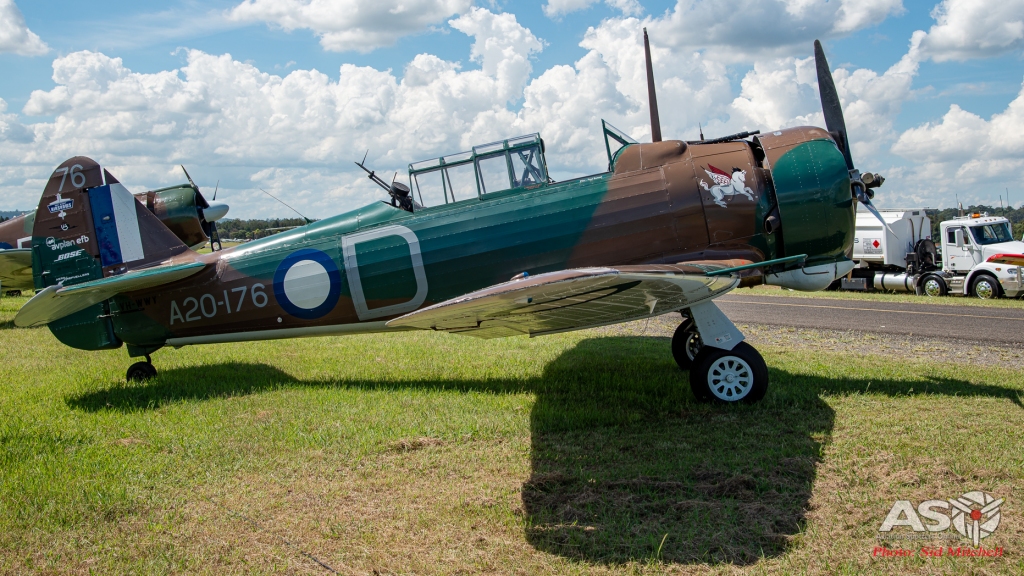 Other aircraft present were Ultralites, Albatros jet, T28 Trojan, Cessna O-2, the Pitts 12, Rebel 300 and a Yak-52, a scale turbine powered F-16 and F-18, all the way to the DH4 Caribou, AT-802 Air Tractor and Robinson R44 helicopter rides.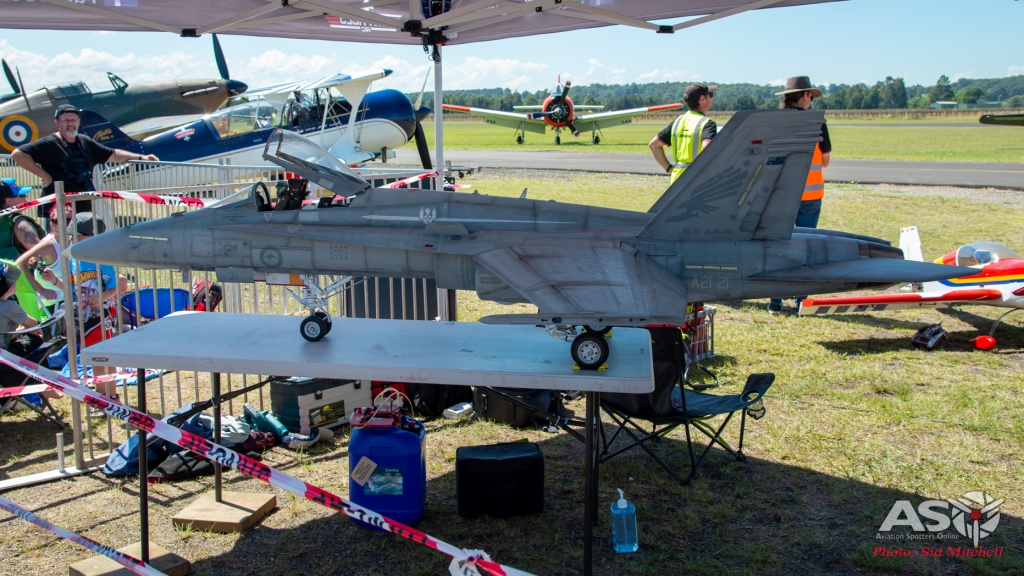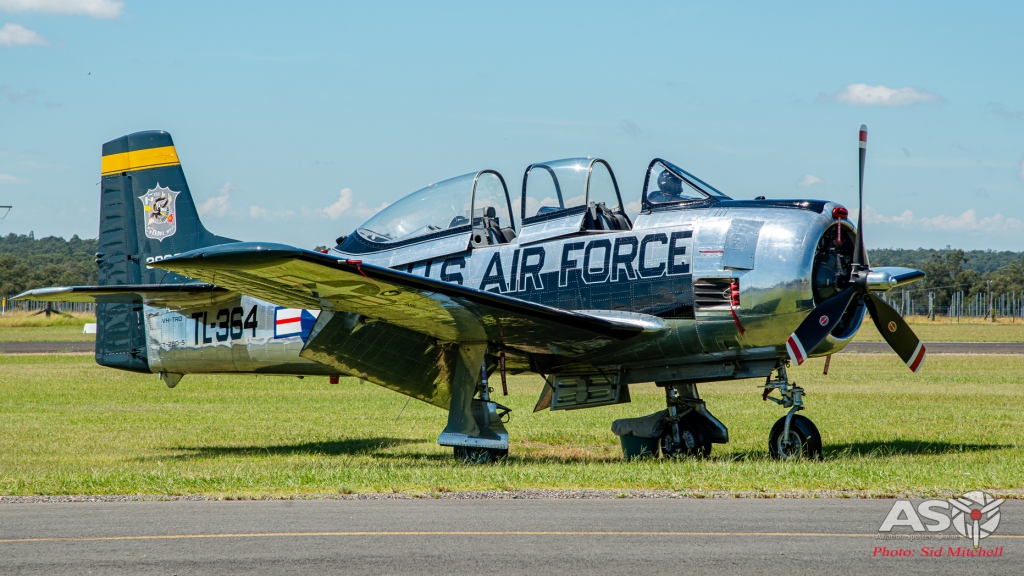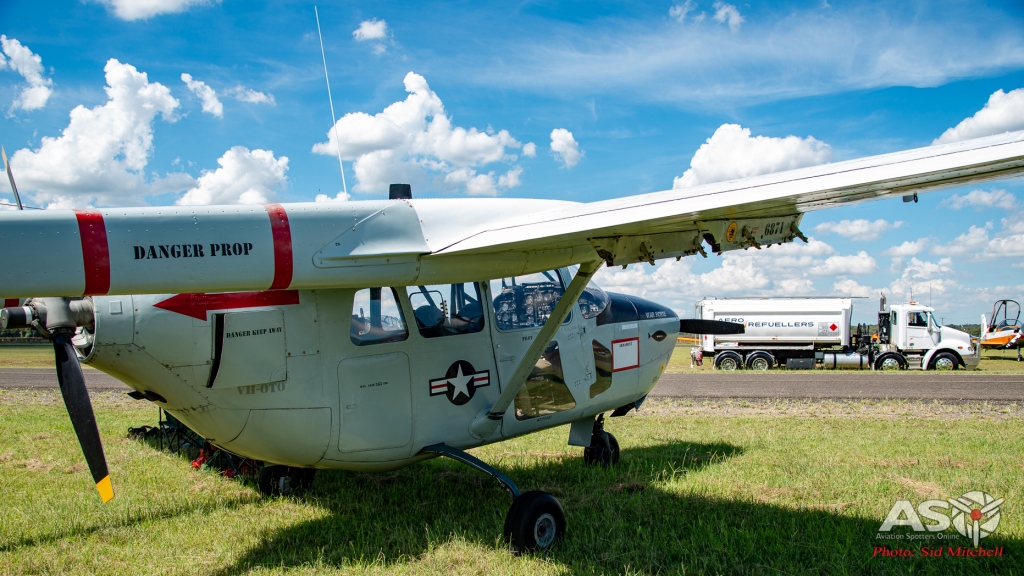 I was keen to see more warbirds up in the air and wasn't disappointed with multiple flypasts about to begin.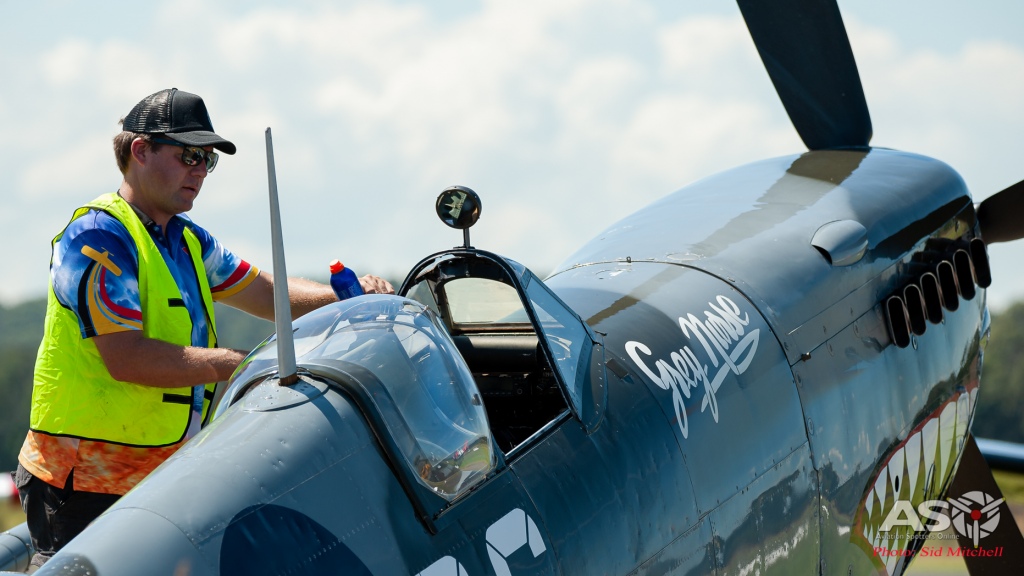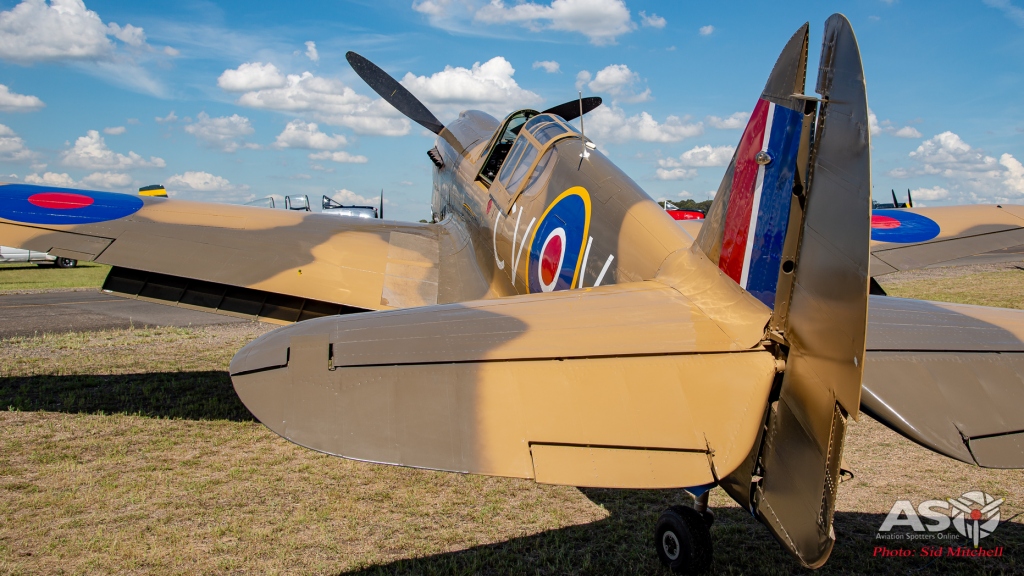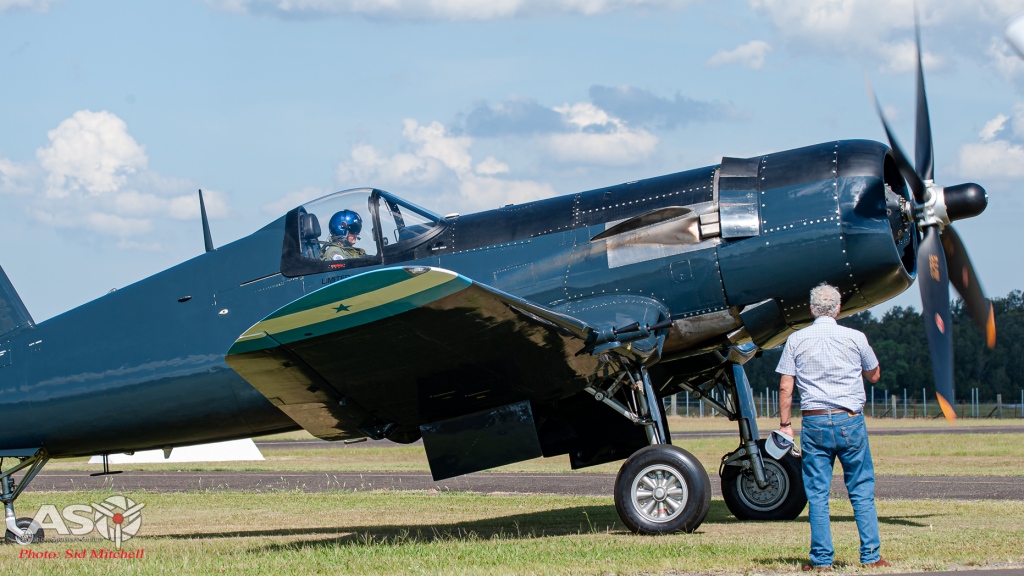 Hearing a couple of old radials fire up, the HARS De Havilland DHC-4 Caribou, VH-VBA (painted as A4-210), trundled into the air. A few slow passes and back to terra firms for a signature manoeuvre – the short landing followed by a neat three point turn on the runway before taxiing back to parking.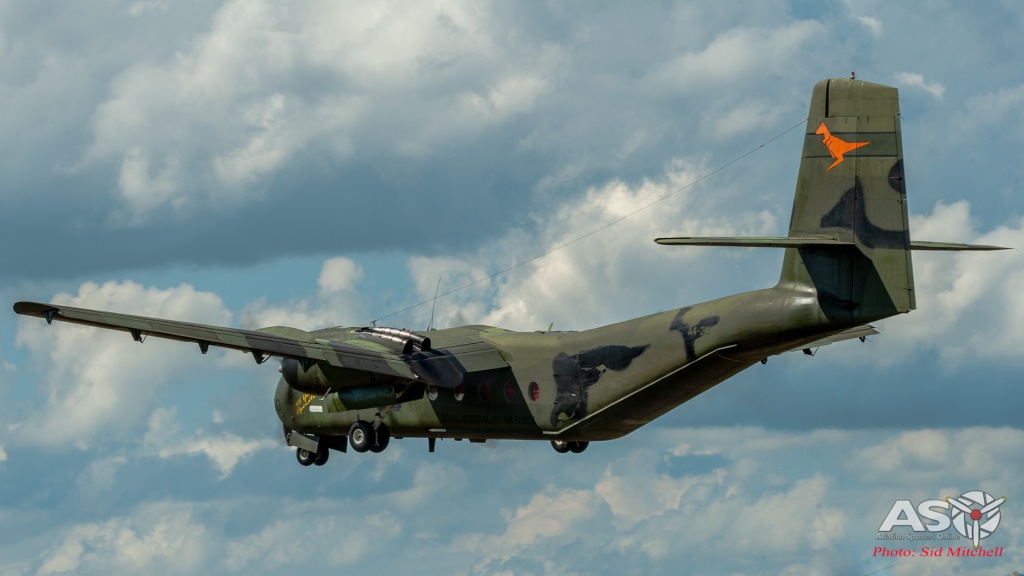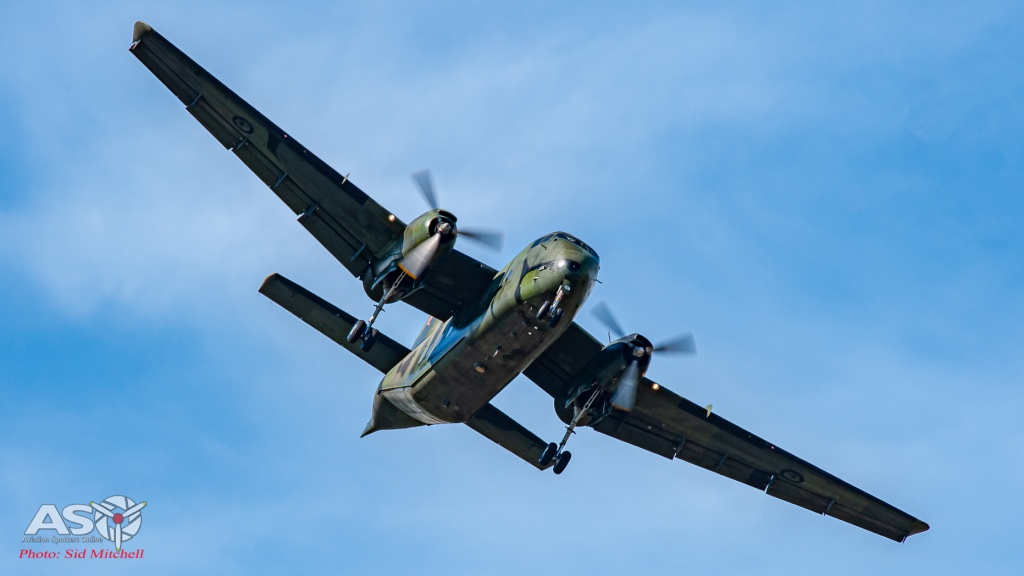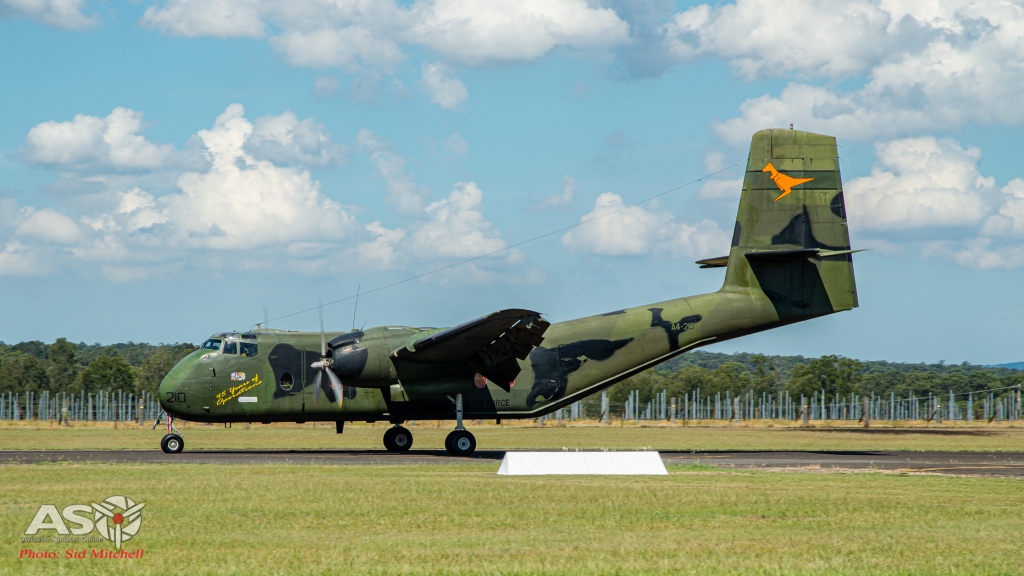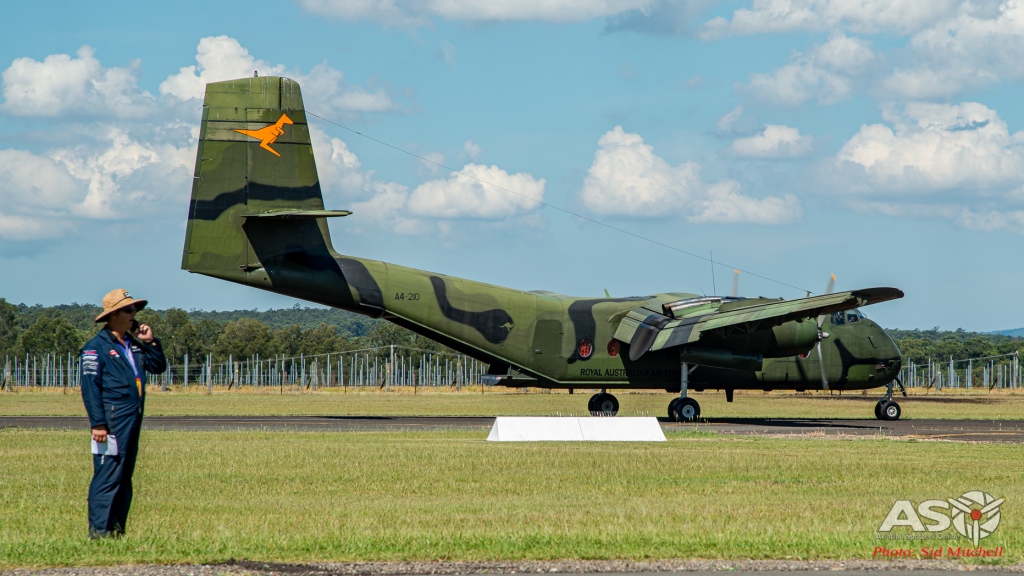 Meanwhile Hurricane VH-JFW (V6748)and Spitfire 'Grey Nurse" VH-HET (A58-602) had fired up and were up performing paired and solo displays – really amazing to see these two iconic British warbirds together up in the blue.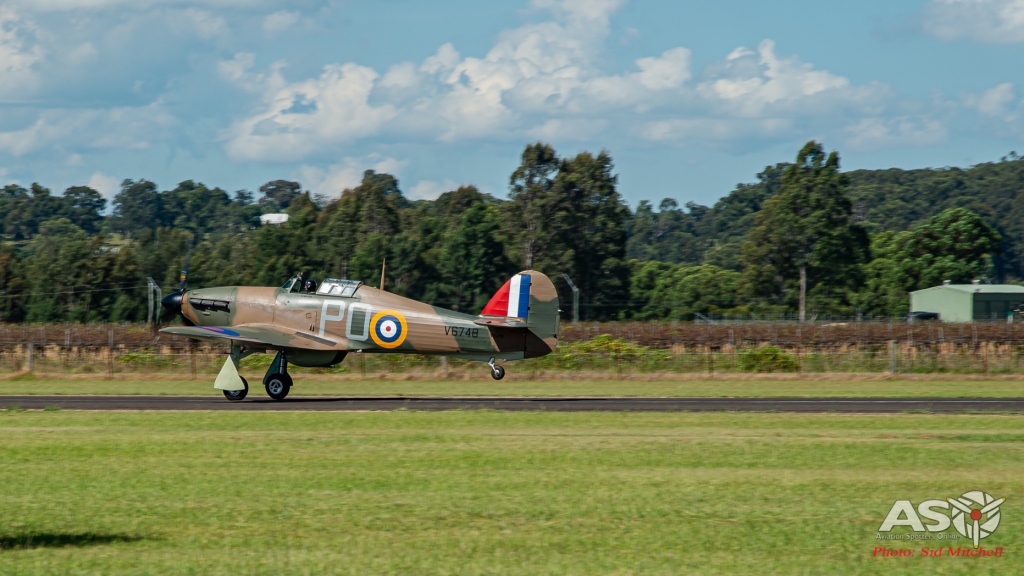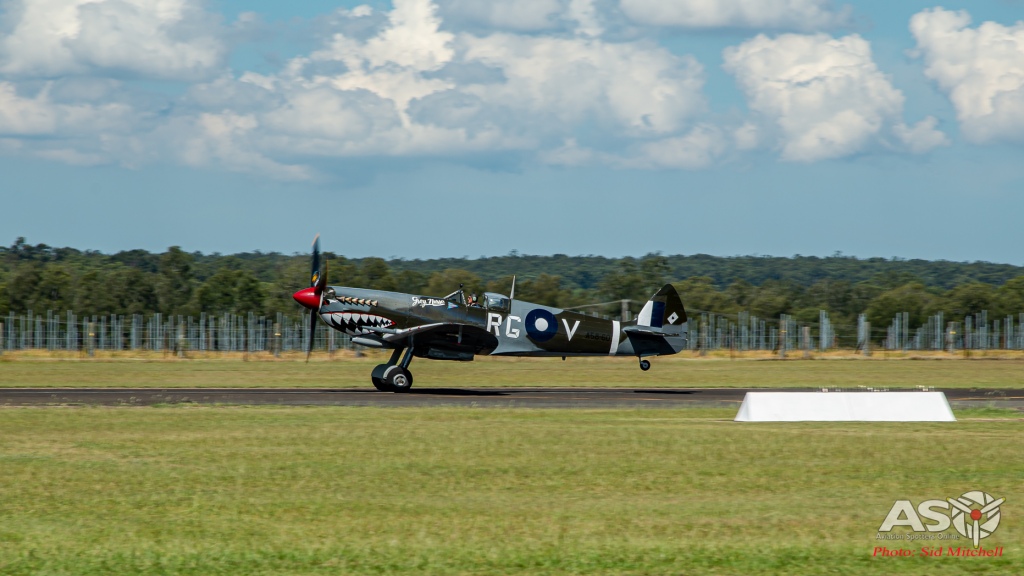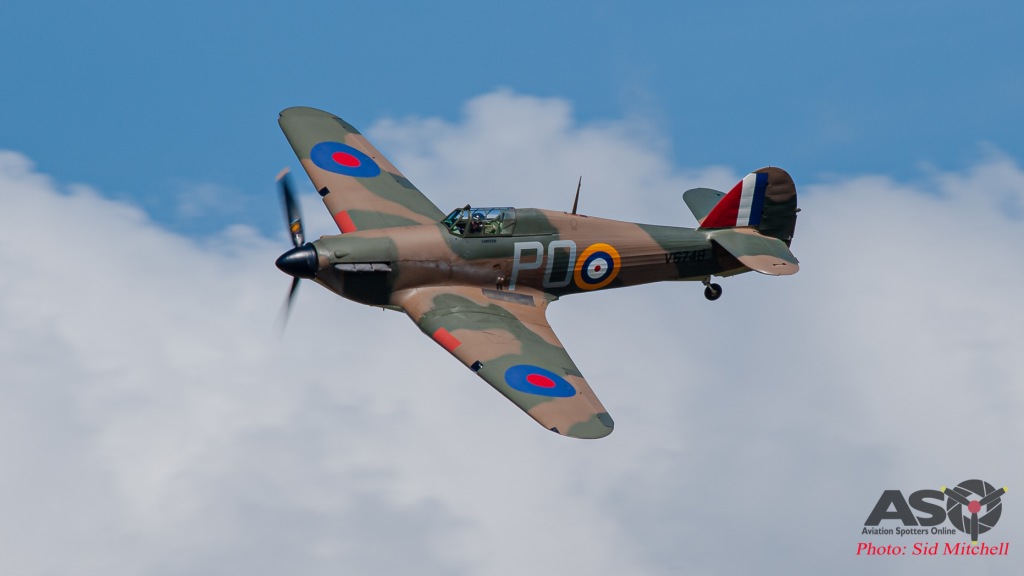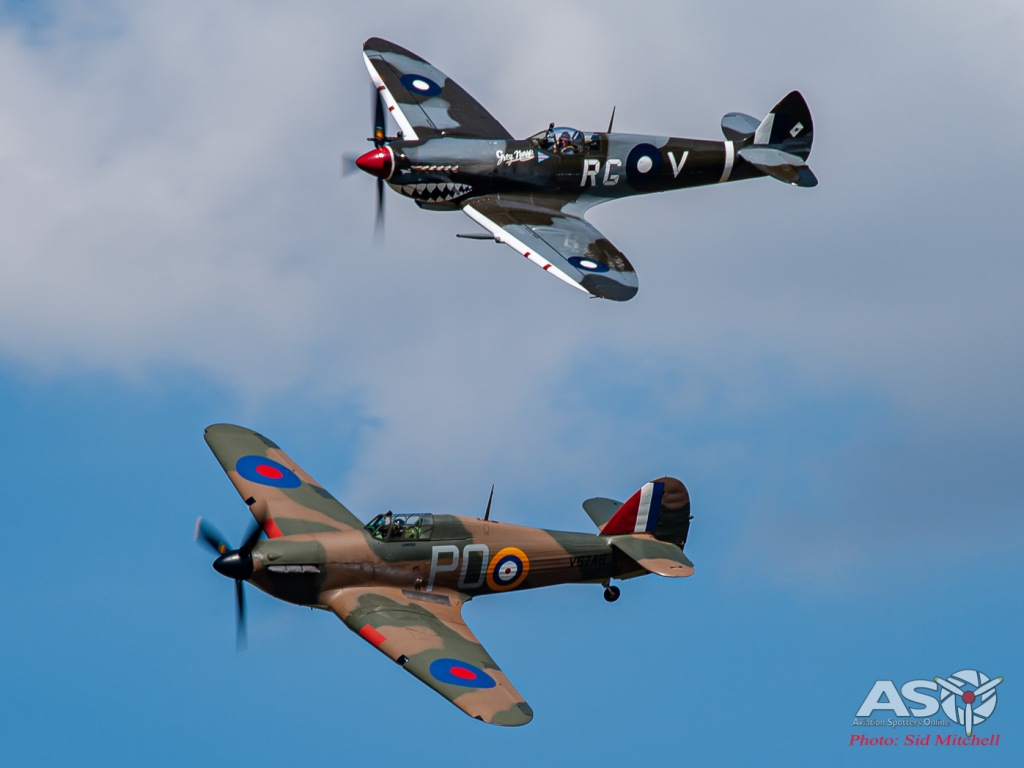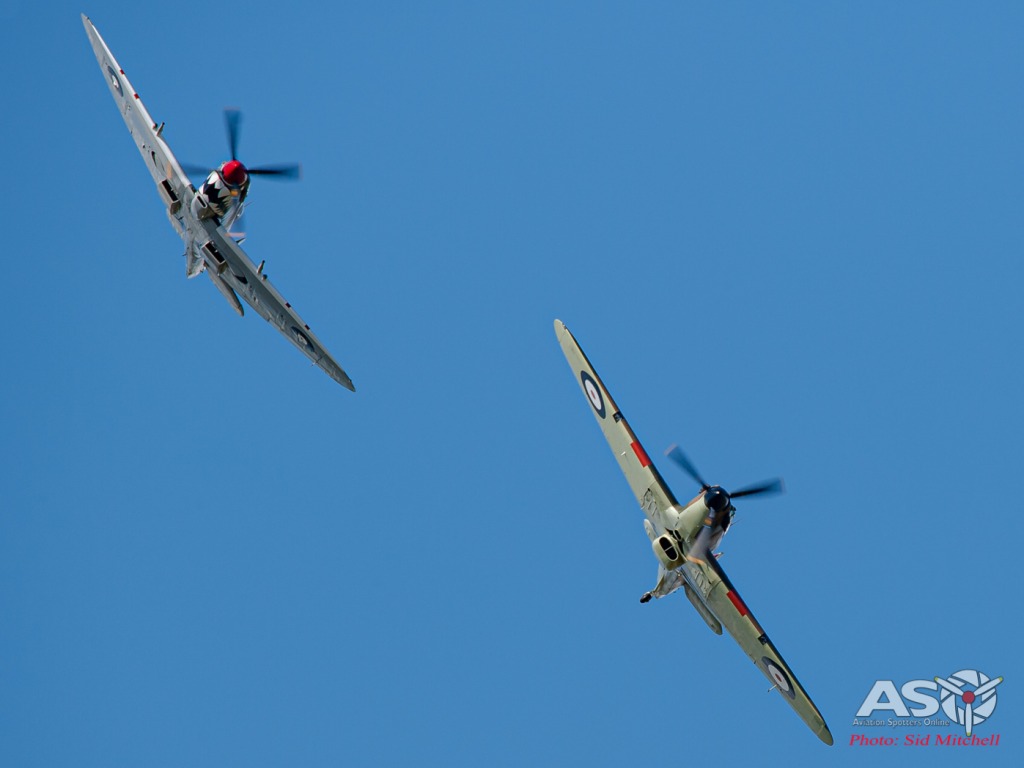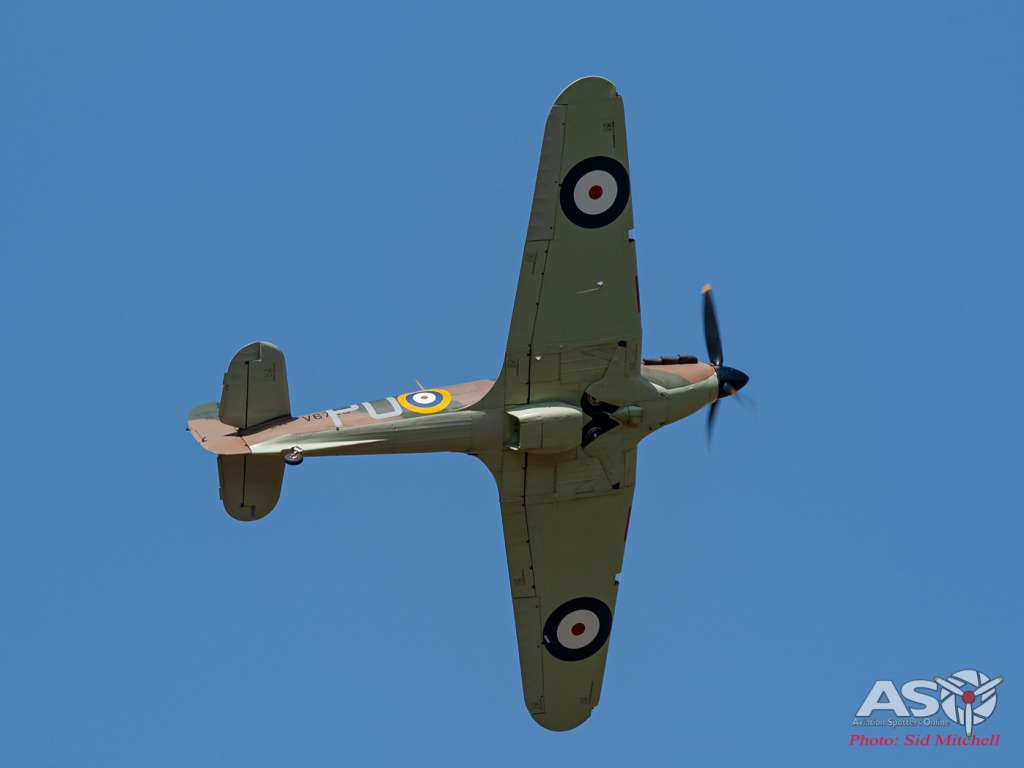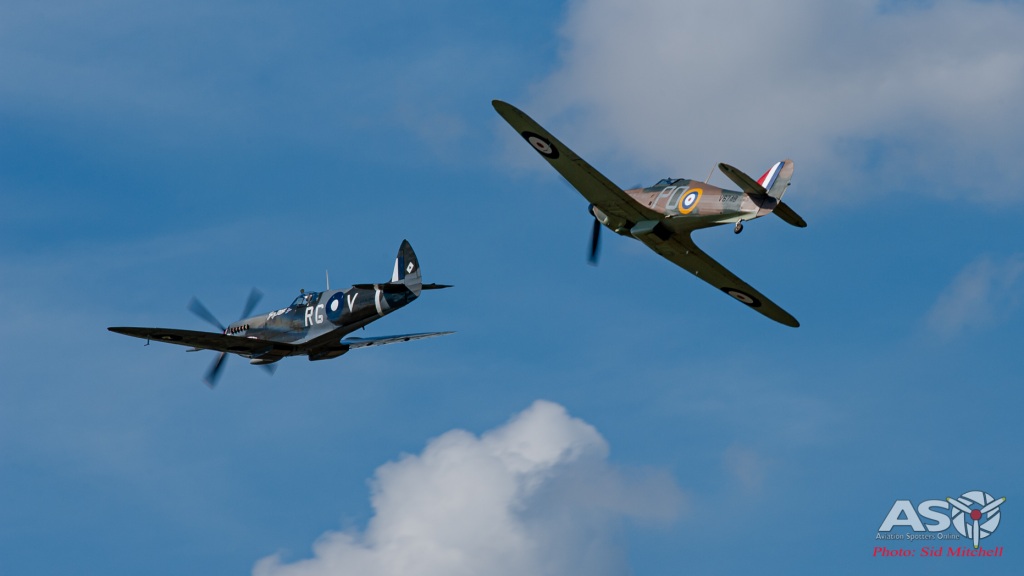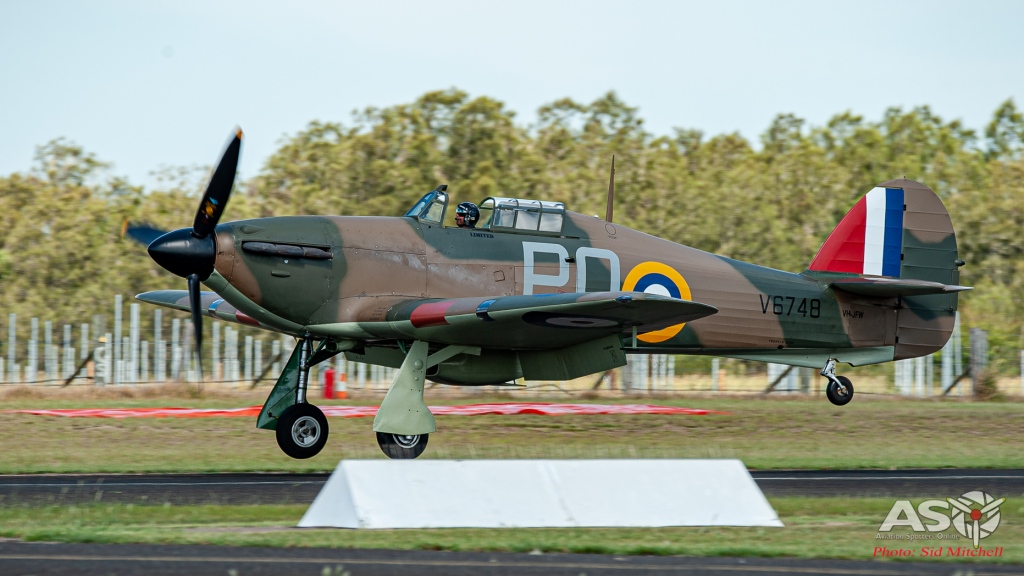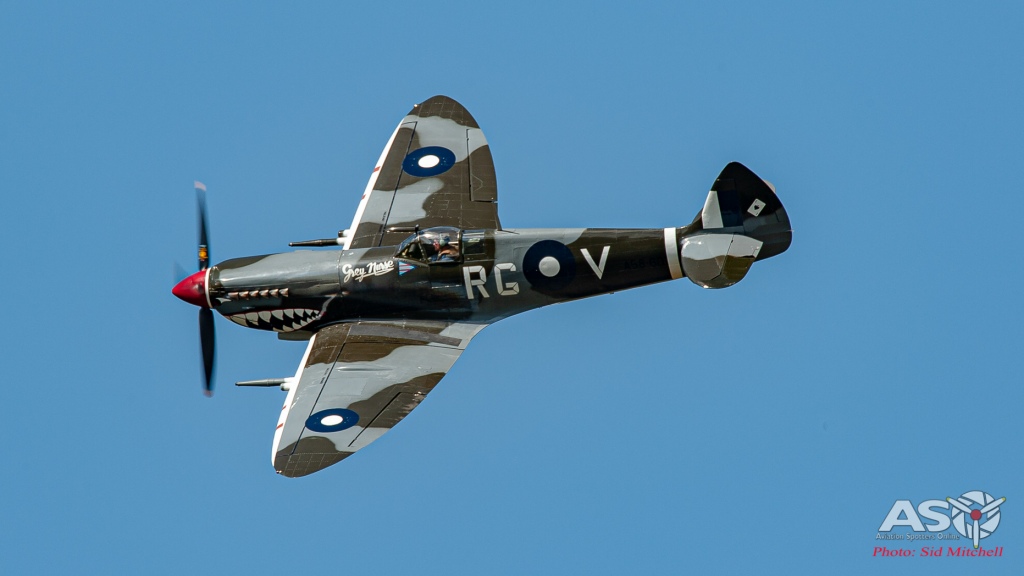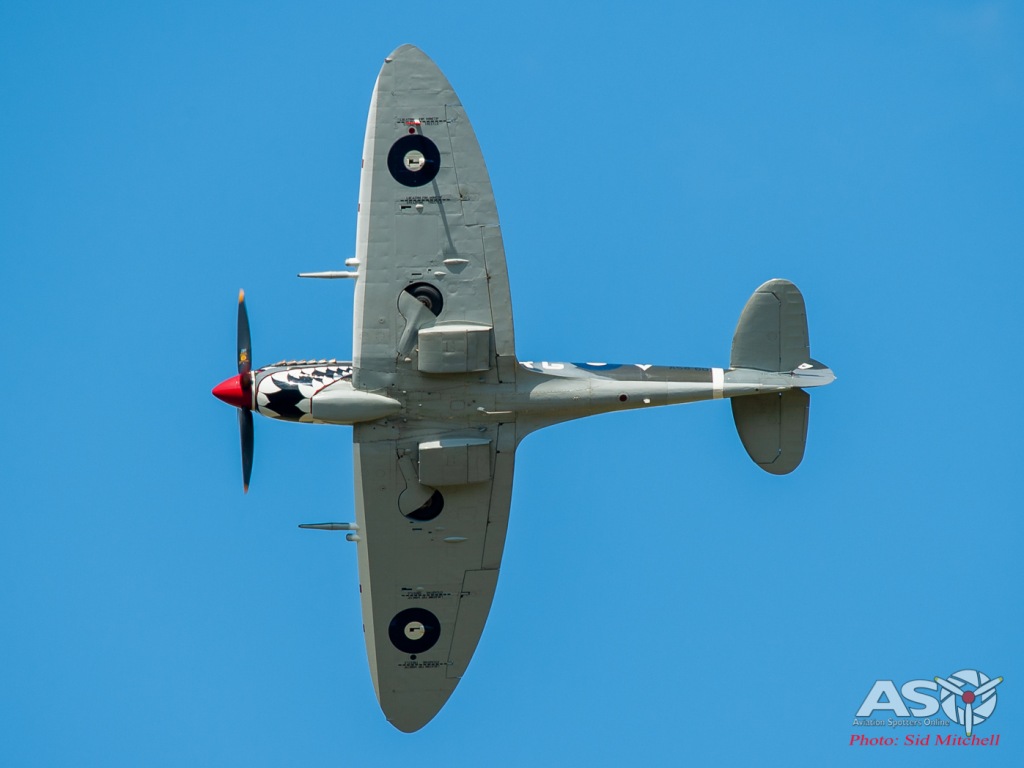 Radials?..… Sure enough the beautiful Vought F4U-5N Corsair, VH-III and the monstrous Grumman TBM Avenger, VH-MML had started engines, unfolded their wings and taxied to the end of the runway. Both represent carrier borne aircraft operated by the US Navy in the Pacific during WWII. I had snapped the Corsair performing early engine runs and its flights with dual external ferry tanks over Darwin before heading south after it's restoration a few years back. Great to see and hear it once more.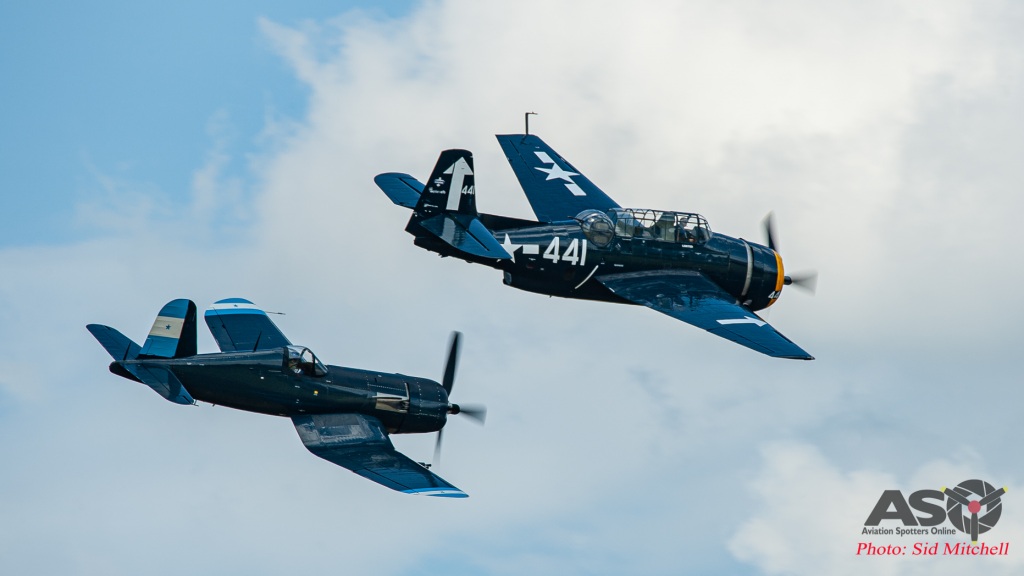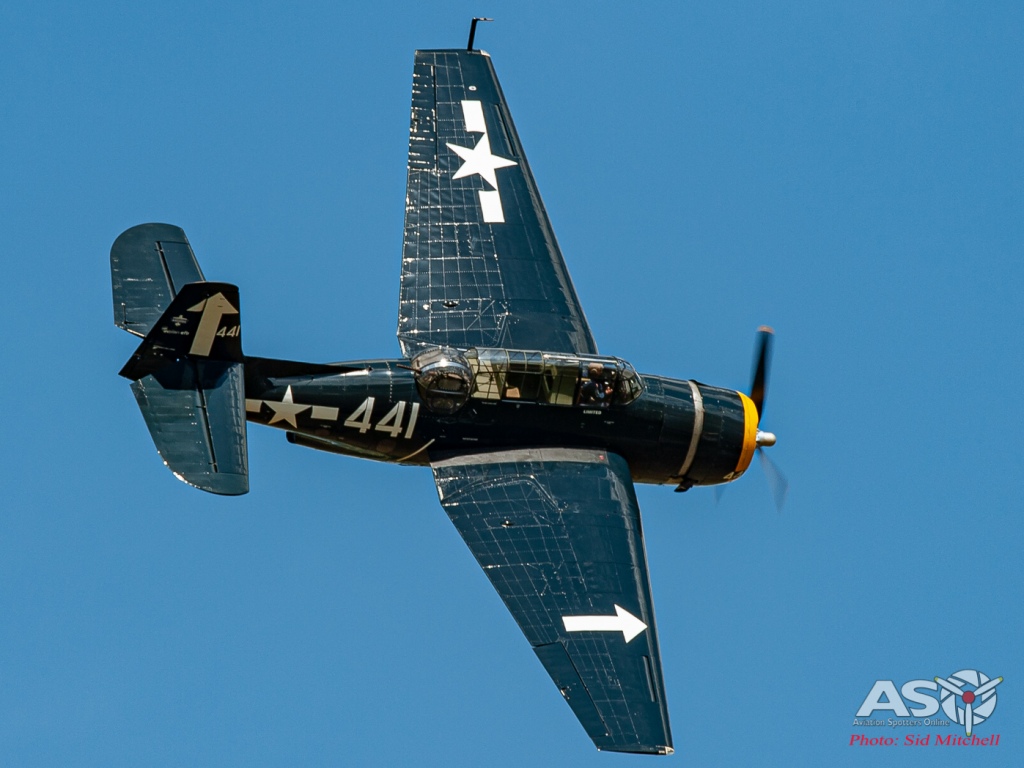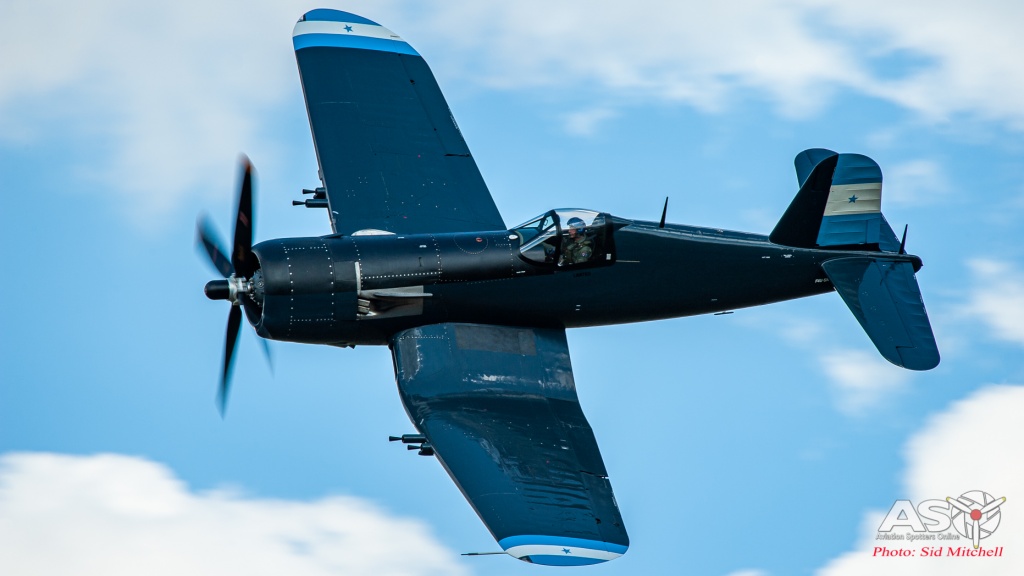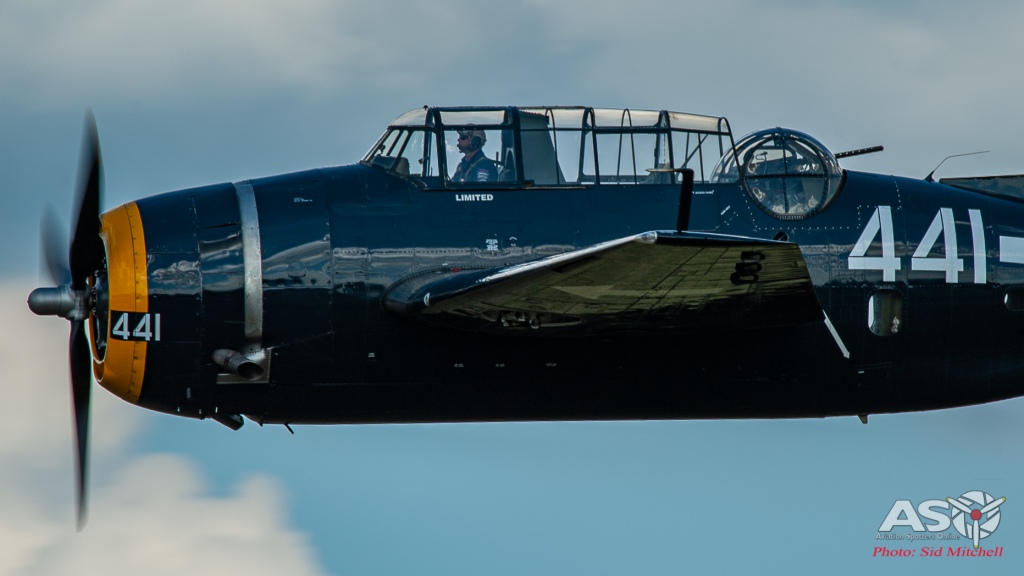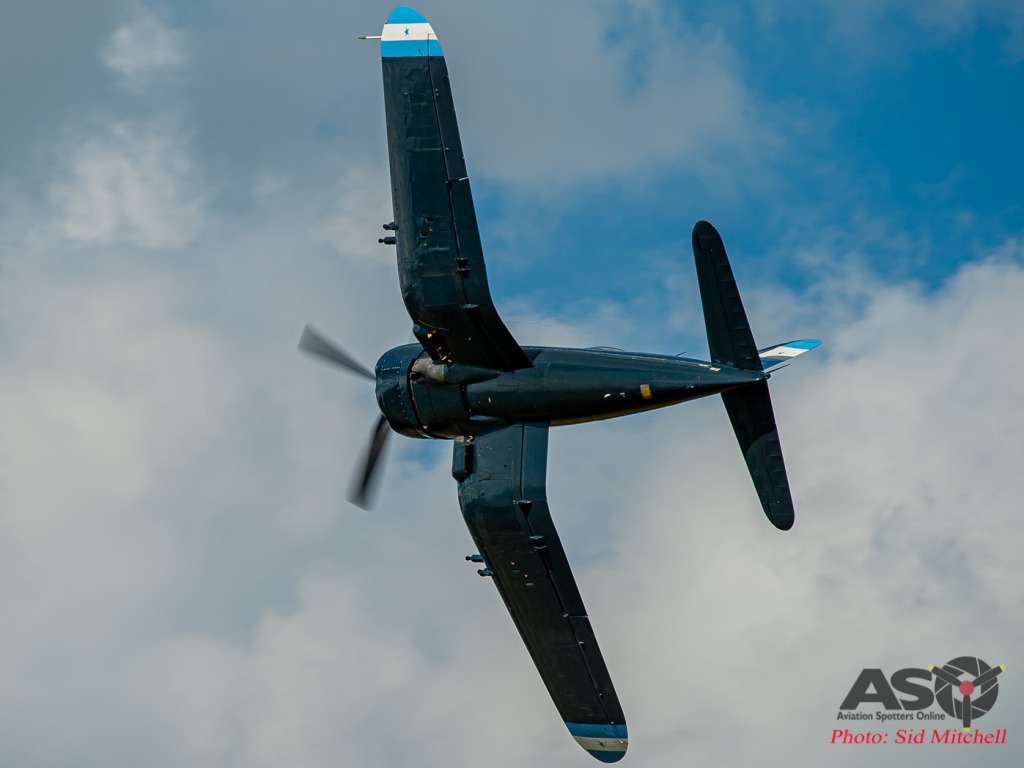 Out of left field flies Temora's Lockheed 414-MkIII Hudson, VH-KOY (A16-112 but painted as 'The Tojo Busters" A16-211), which had flown in to join the aerial displays. It flies as part of the Air Force Heritage Collection after being generously donated by the Temora Aviation Museum a couple of years ago and is the only flying Lockheed Hudson in the world. I occasionally fly to Millingimbi N.T where the original A16-211 remains are located.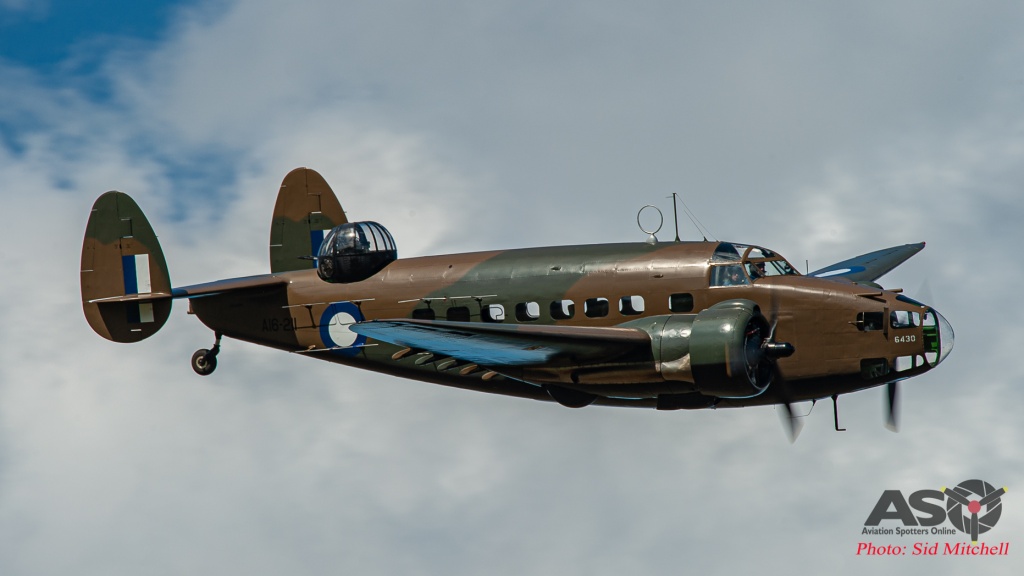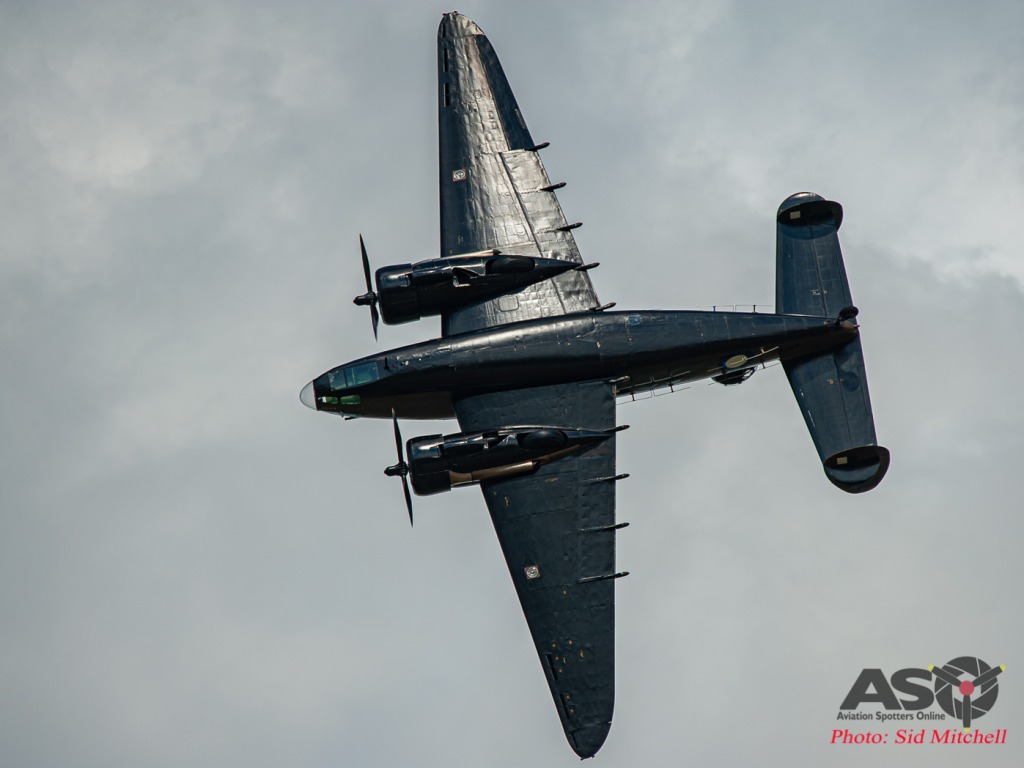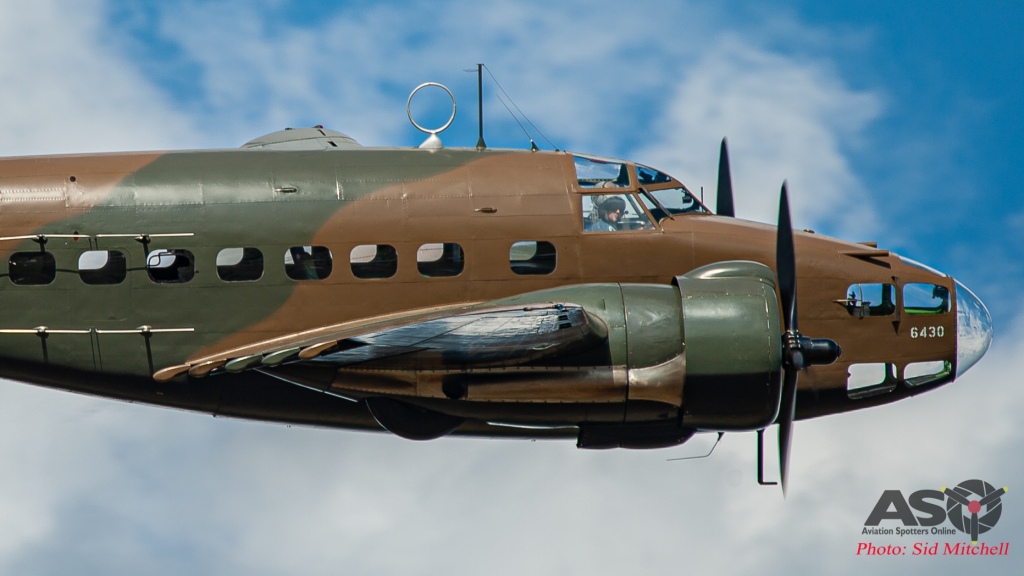 As the V12 Allison of Pay's Curtiss Wright P-40E Kittyhawk, VH-KTY, roared to life, the tempo was building. The Kittyhawk was soon up and performing rolls and banking passes for the crowd, painted in the iconic North Africa desert livery. The livery is that of a 3 Sqn RAAF P-40E (Sqn code CV-V), the Kittyhawk flown by Robert Henry Maxwell (Bobby) Gibbes, DSO, DFC and Bar, OAM while serving as CO of No. 3 Squadron in North Africa. What is truely significant is that WG CDR (ret) Bobby Gibbes himself was able to sign the engine cowl himself before sadly passing away in 2007. His signature is near a motif, designed by his mother, depicting a kangaroo kicking a German "sausage" dog. A testimony to significant history being preserved at it's best.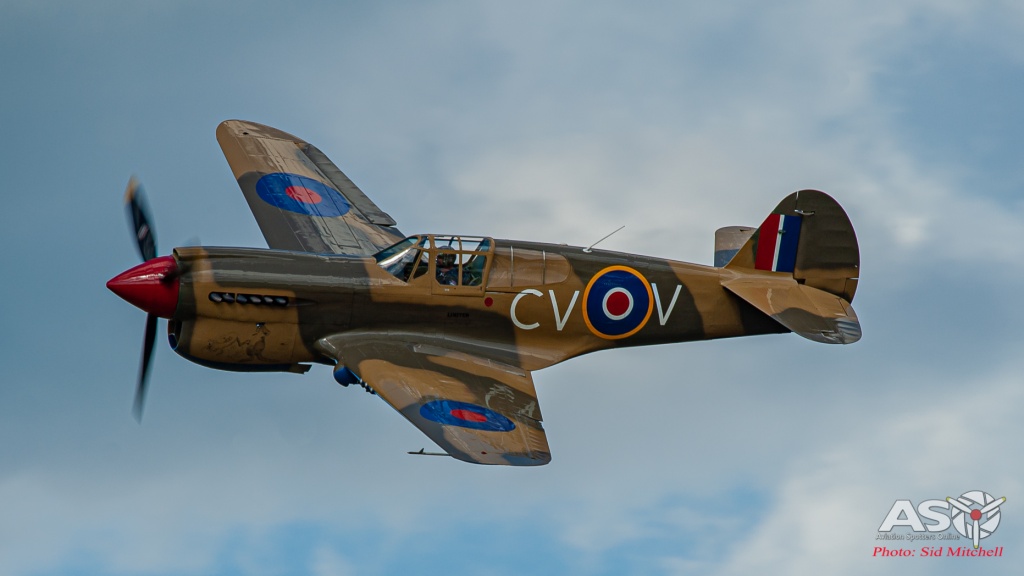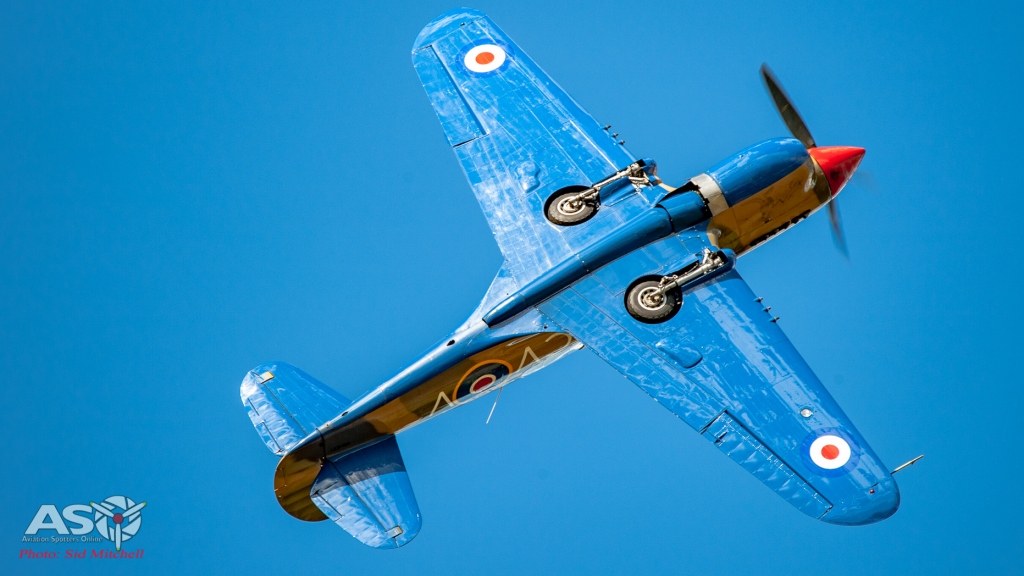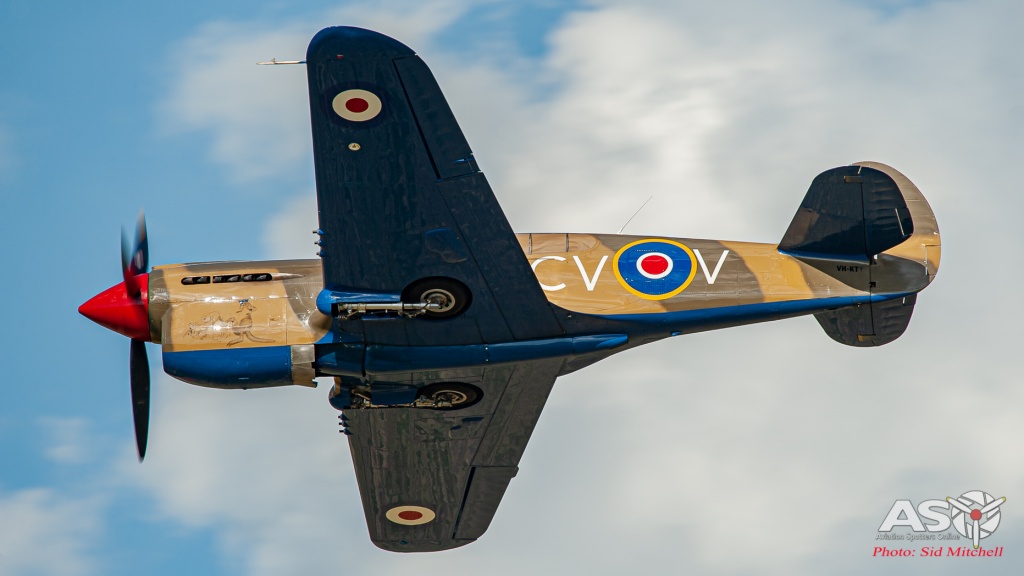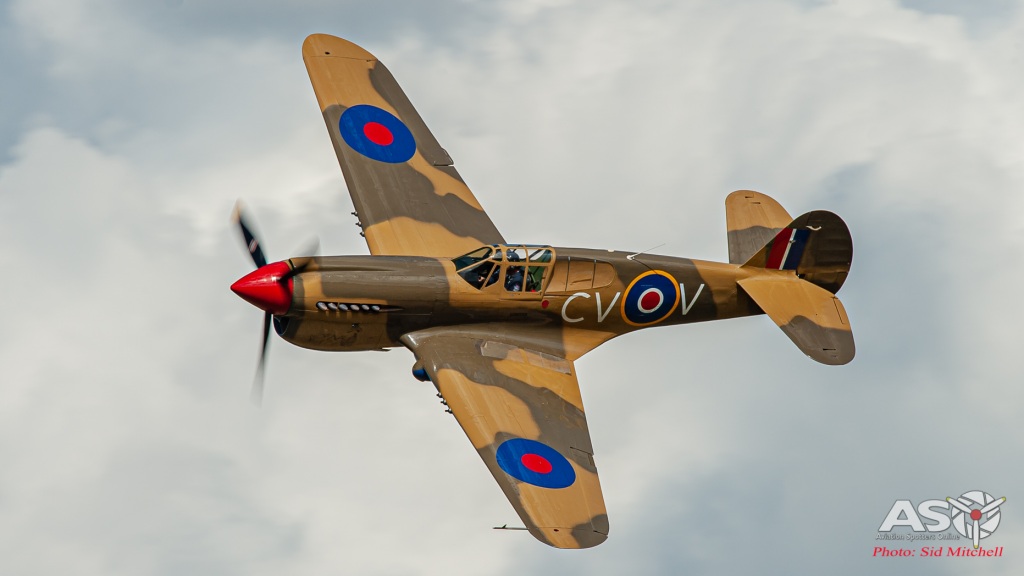 Spitfire 'Grey Nurse' arcs up once more following a fuel/air mixture episode (easy to forgive as it's a pretty warm day and the Spitfire is a retired thoroughbred, after all) A couple of radials , the T-28 Trojan VH-RPX and Boomerang 'Suzy-Q' VH-MHR get airborne and all the aircraft begin to form up to construct up a 7-ship formation.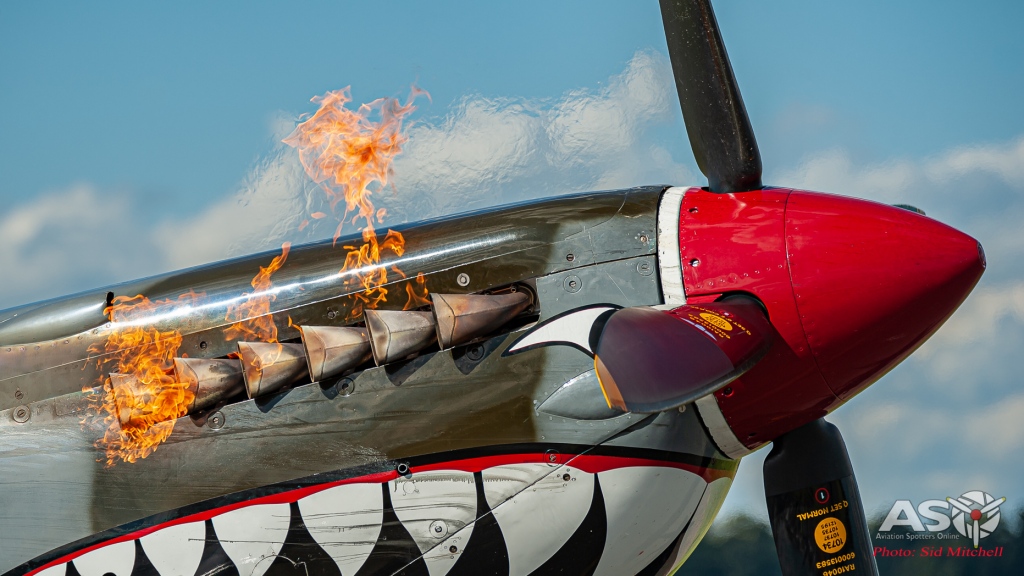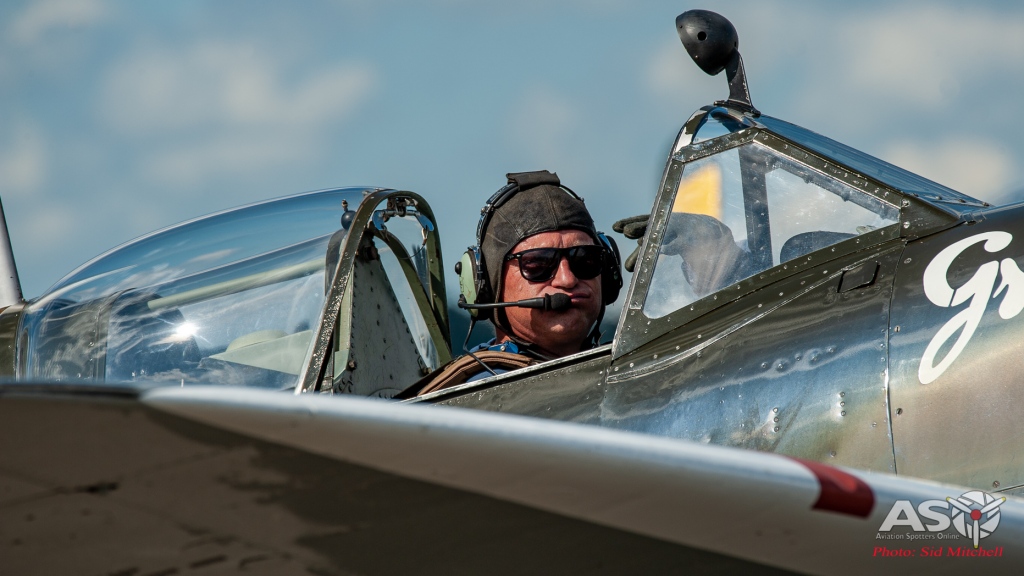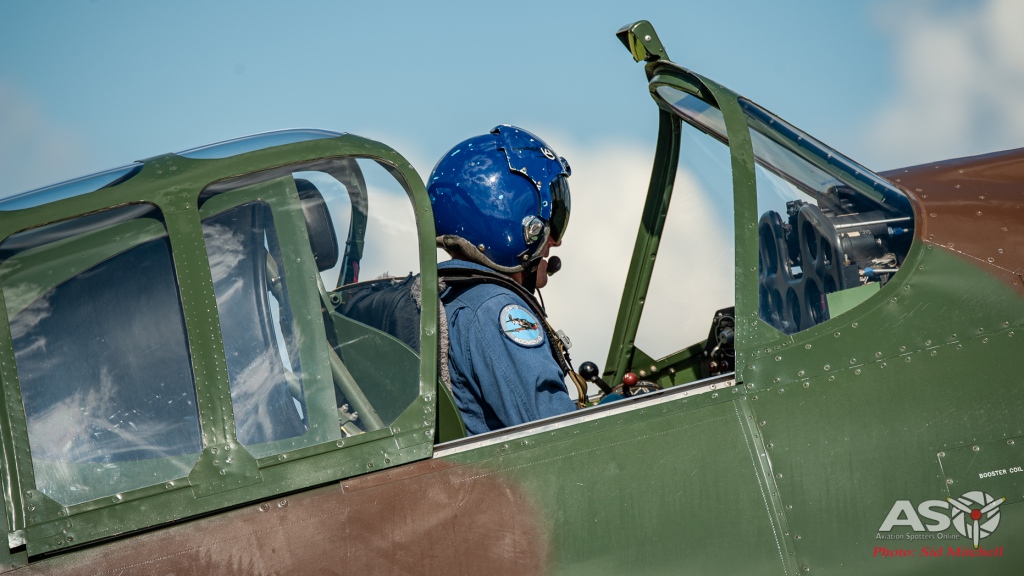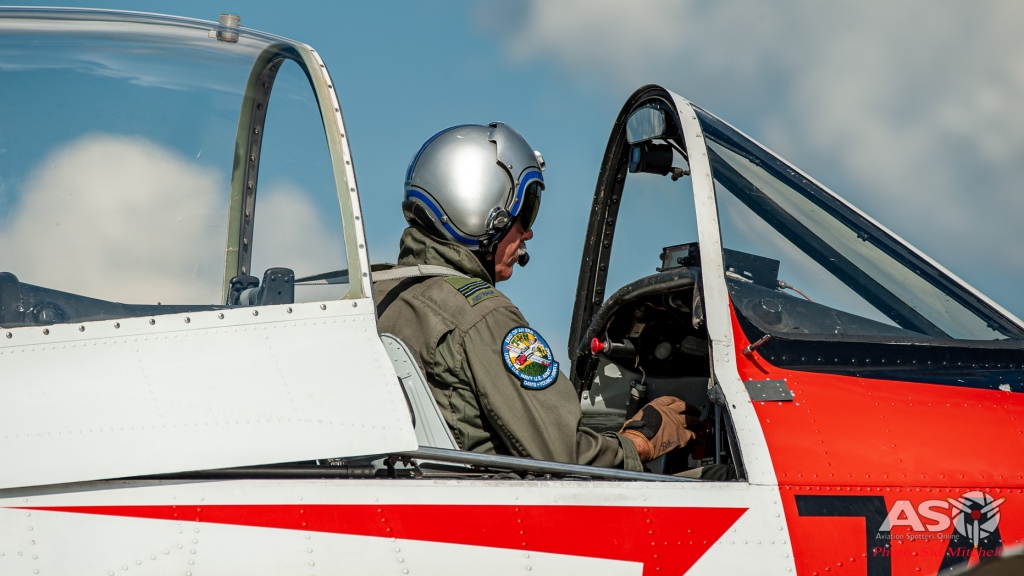 This formation is called a 'Balbo Formation' and was a term used to describe large formation of aircraft in the 1930/40s. It was named after the Italian flying ace Italo Balbo, and is often used to end large airshows.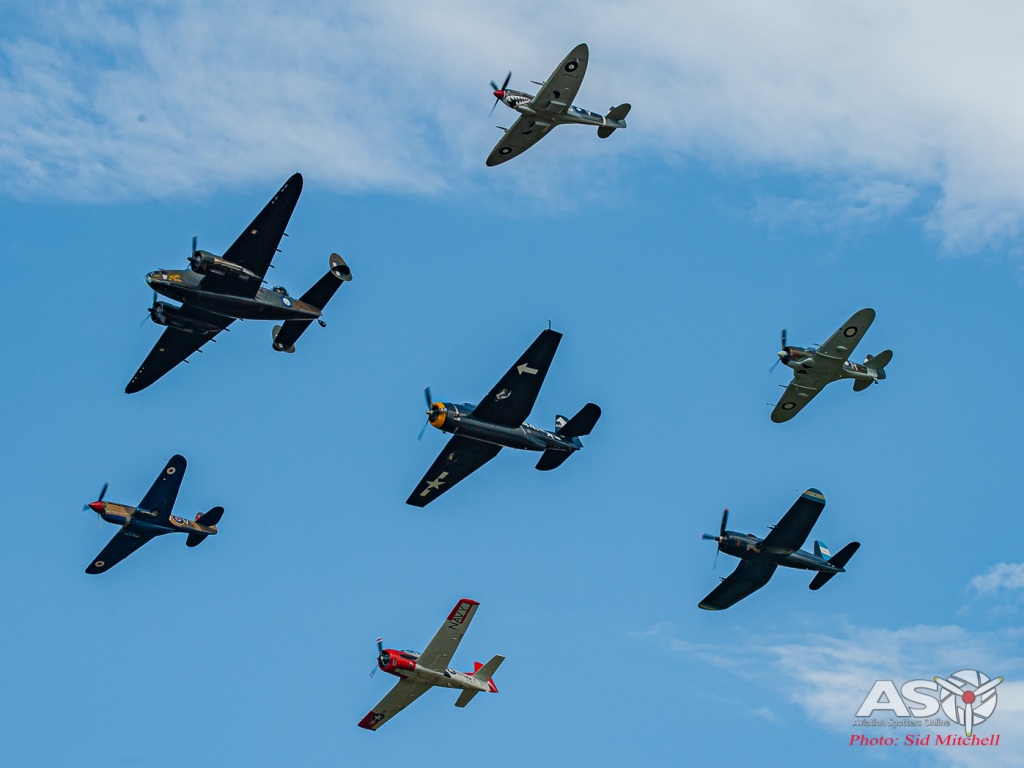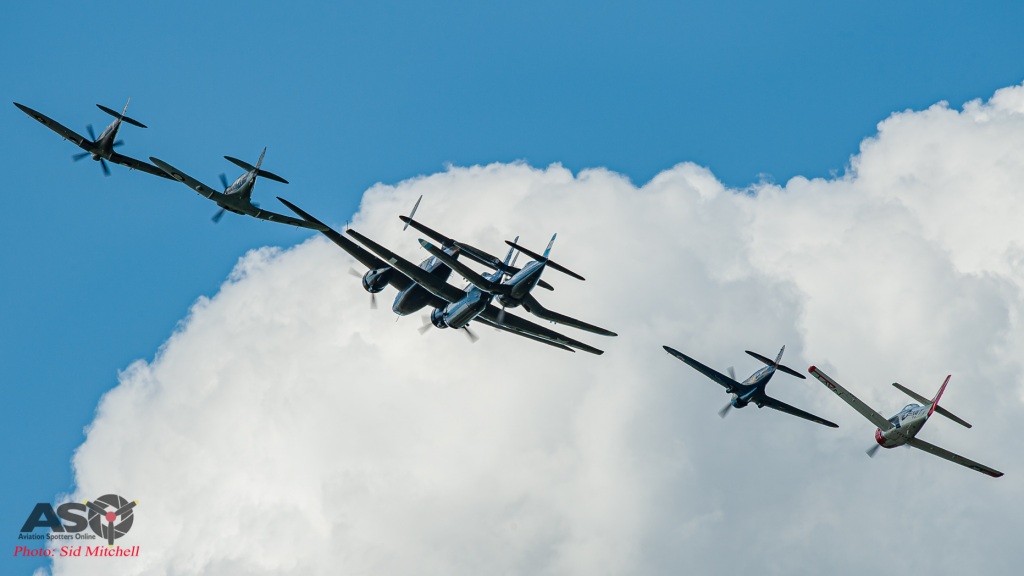 As the aircraft circle and jostled into position it was a pretty awesome sight to see, so much aviation warbird history come together as they commenced multiple flypasts – Hudson, Corsair, Kittyhawk, Avenger, Spitfire, Boomerang and Trojan. Something this little black duck has never seen before and will not forget for a long time.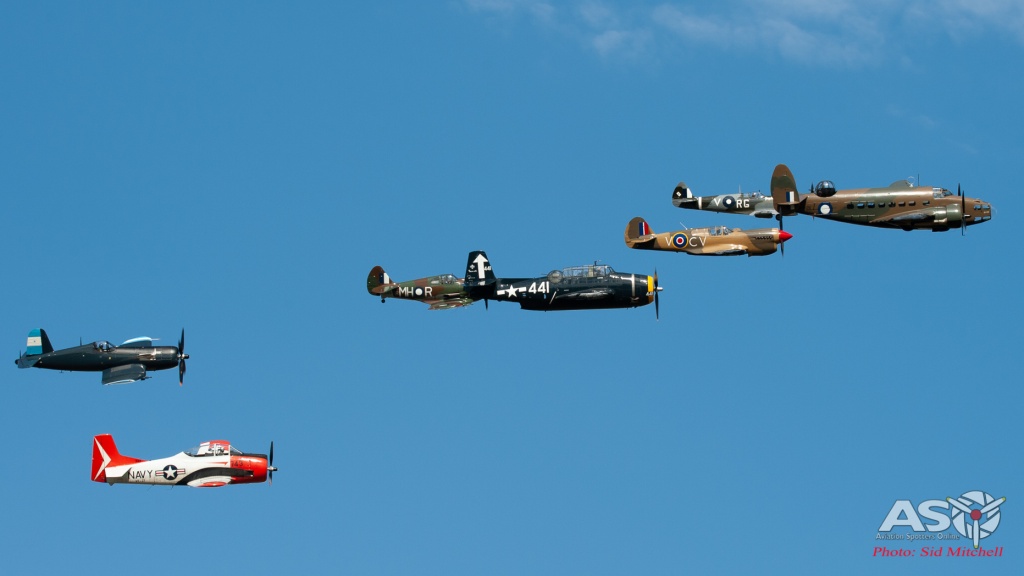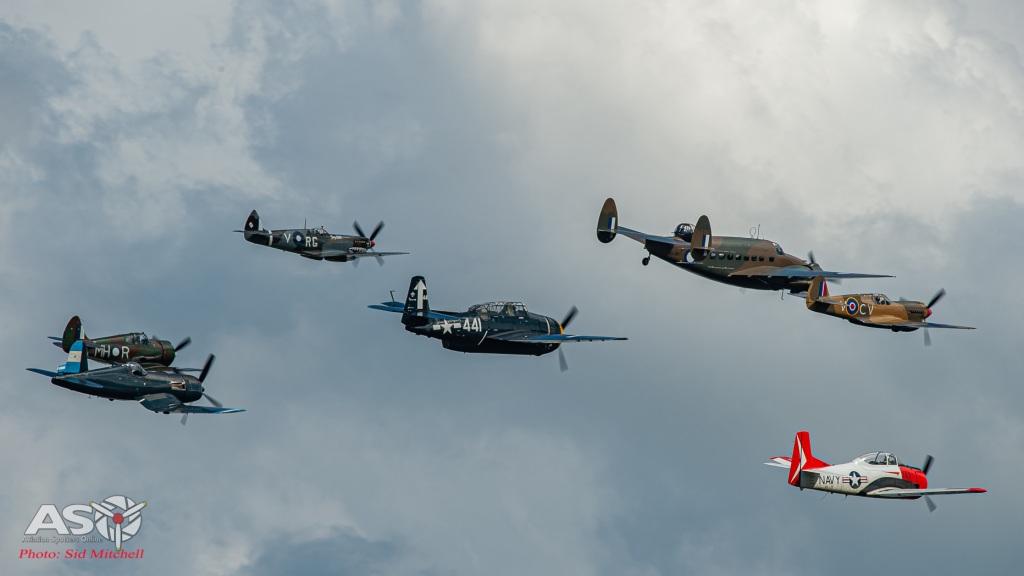 As the flying program closed, some aircraft departed for home and the remainder split into smaller flights before landing, parking. and being prepared for the next day as the storm clouds built up to the west.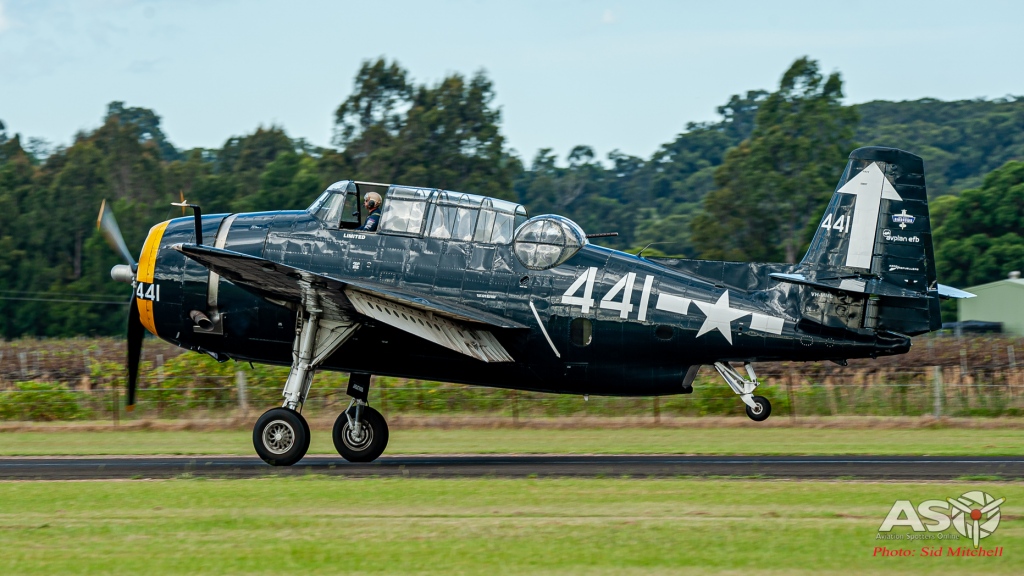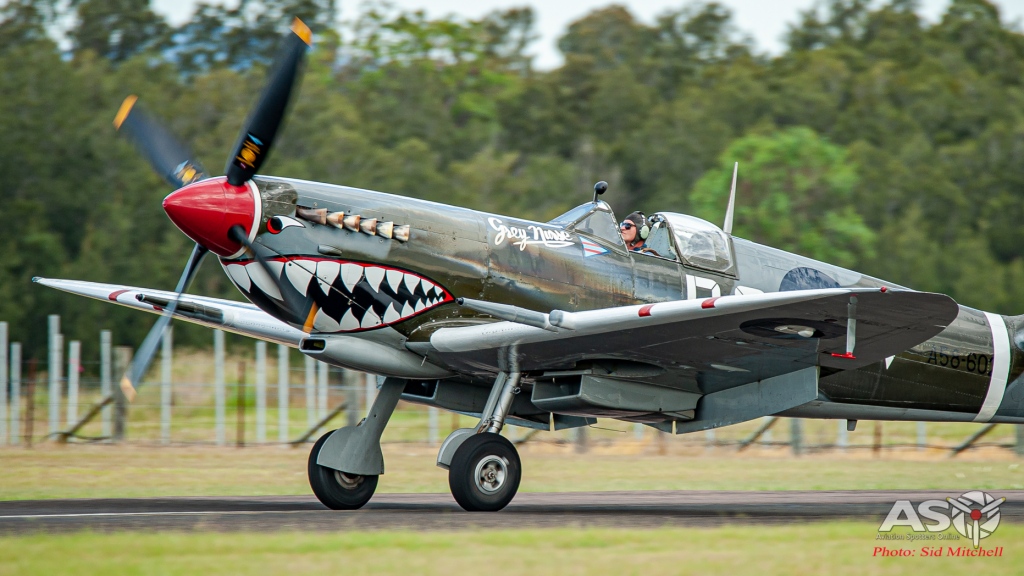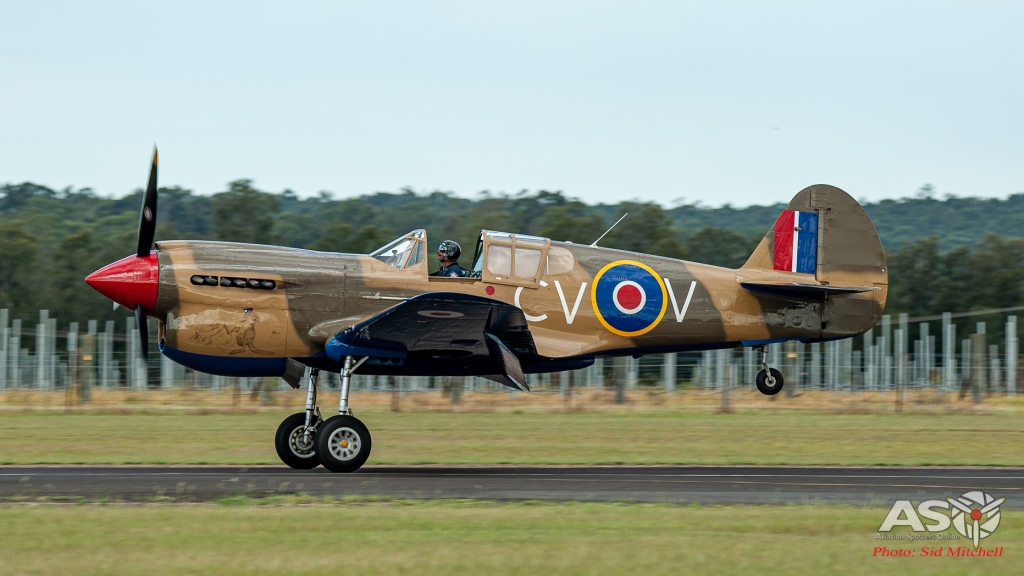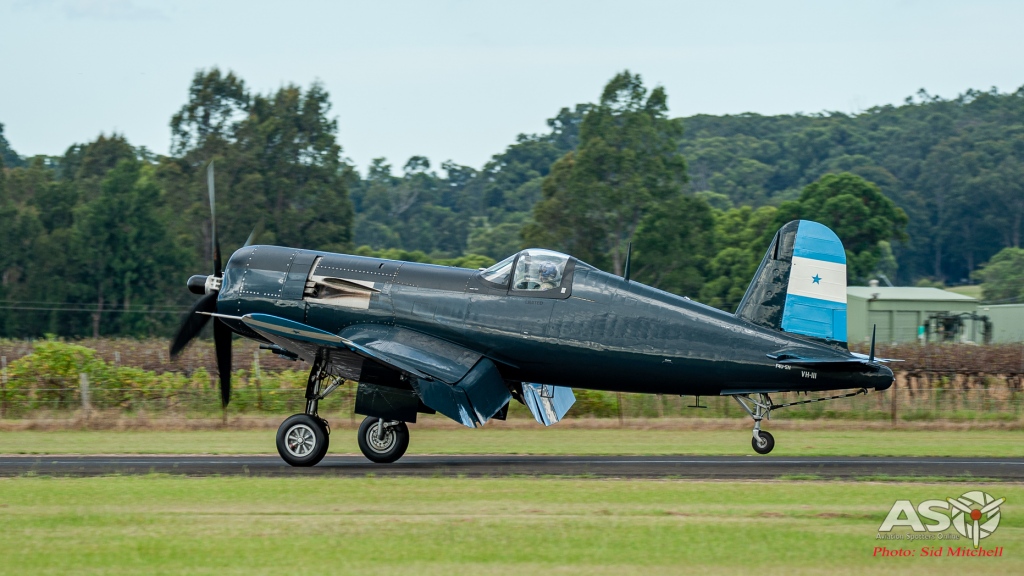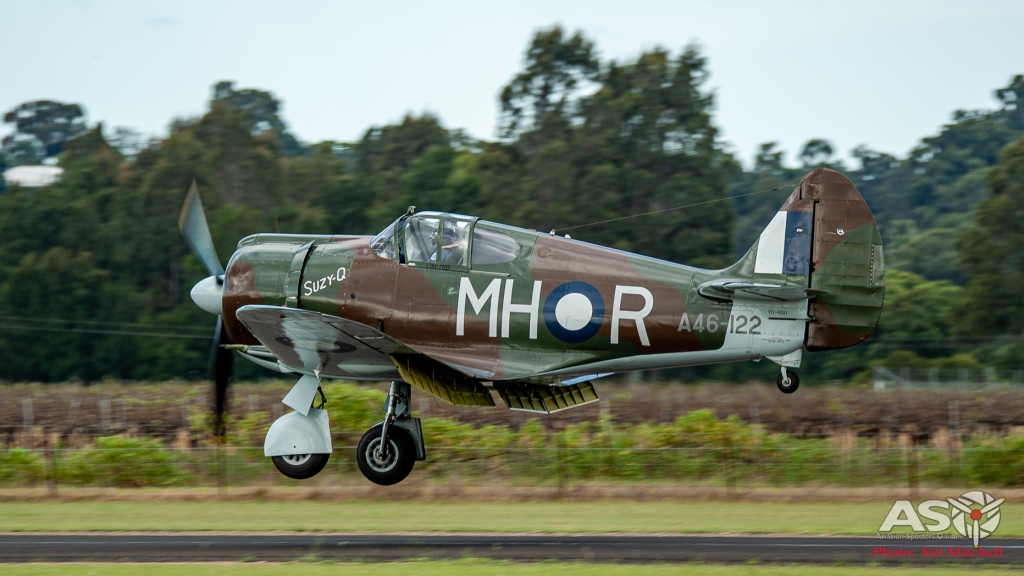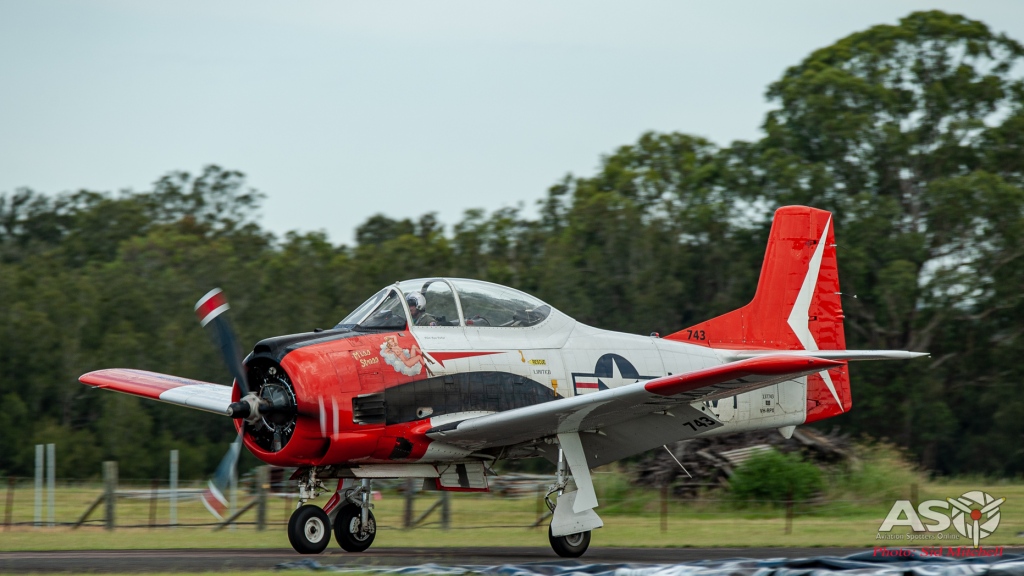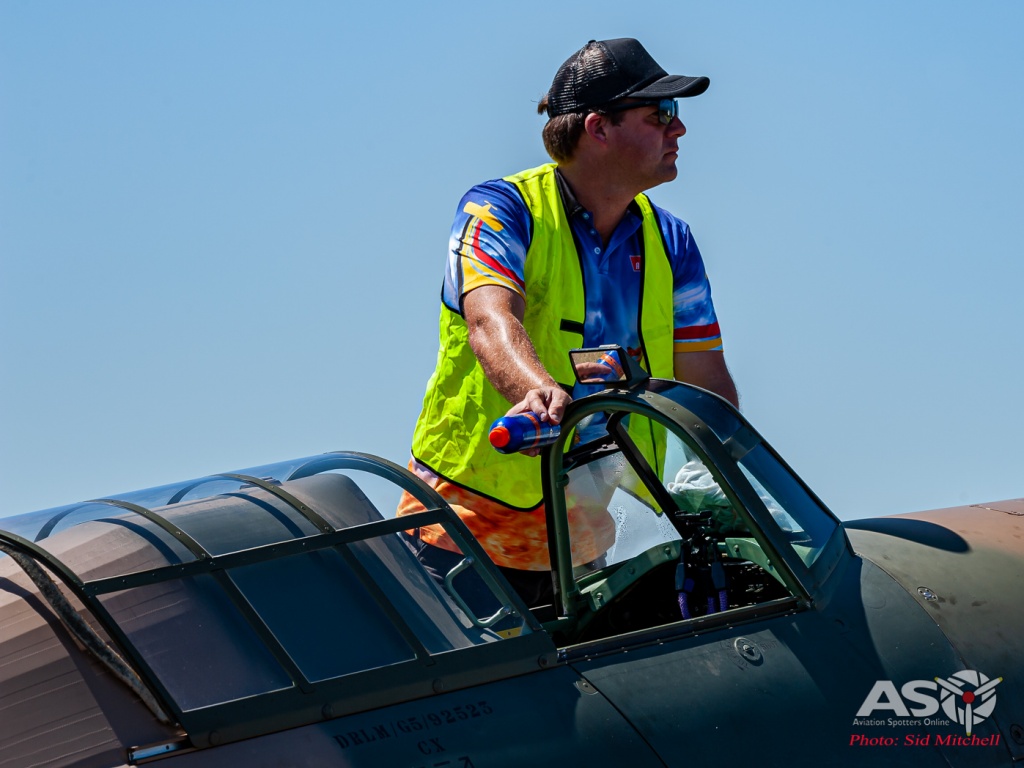 What a brilliant turn out and what a show put on for the public throughout the Saturday. A true credit to those that organise and safely run HVAS, operate, fly and maintain the aircraft, set up displays and provide the food and drink vendors and support this annual event. Unfortunately Mother Nature had plans for Sunday which resulted in a very restricted flying program…. weather…one thing we have little control over.
But if you ever have the chance to attend the Hunter Valley Air Show or one of Paul Bennet's Airshows– mark it down as a must attend event on your calendar…and get there.
By this time I had ridden over 1500km in just a week – Part III to follow.