This weekend at Queensland Raceway the next round of the V8 Super Cars will be heard loud and clear. The Royal Australian Air Force will be there to support this event with a low level flypast by a single F/A-18F Super Hornet from 1SQN which is based just up the road at RAAF Base Amberley.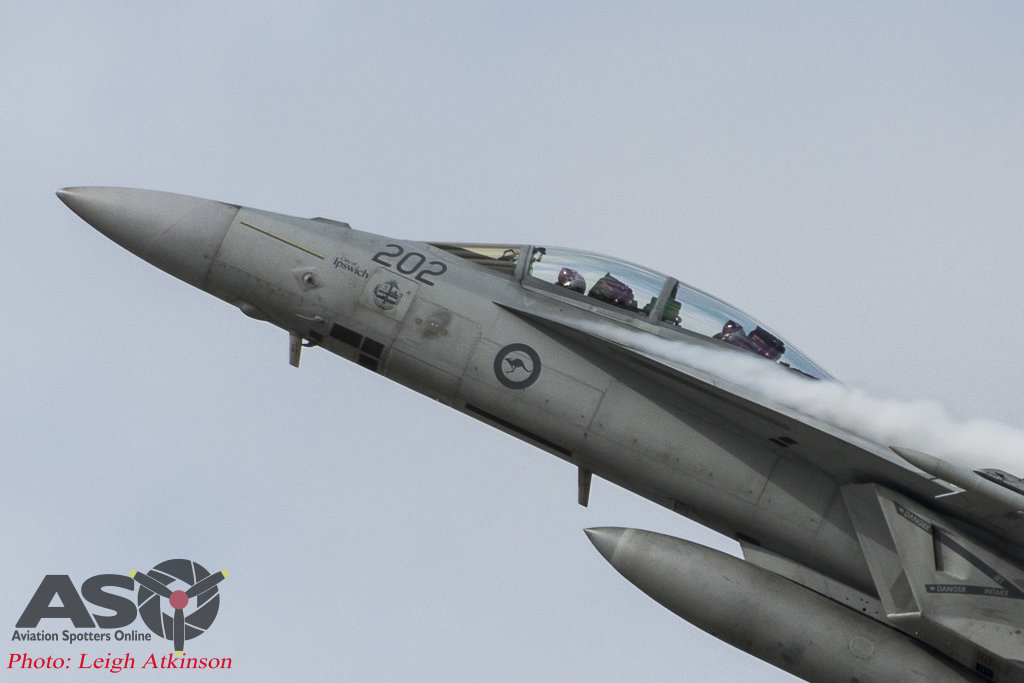 The good news is this pass will be low, fast and loud. The RAAF have told us that the single Super Hornet will pass north to south along the main straight as low as 150m.
The fly past will scream over the starting grid for Race 16 of the Virgin Australia Super Car Championships at up to 900 km/h at around 2PM Sunday. Oh … and watch out for the departure at the end of the straight … have your cameras ready as the F/A-18F will point the nose skyward and perform a full afterburner climb filling the race track with plenty of jet noise goodness!
Its great to see the RAAF and the 1SQN team from Amberley supporting the local leg of the V8s. Bring on the jet noise!
The Coats Hire Ipswich SuperSprint starts today and finishes Sunday afternoon, for more information on the race schedule, tickets and how to get there CLICK HERE.