Bringing the thunder.
On the 20th and 21st of November the sky over Temora, NSW erupted to the sound of V12, radial and jet engines as over 70 aircraft ranging from bi-planes to the current RAAF front line fighters filled the air with the sounds and smells of arguably Australia's premier warbird show, Temora Aviation Museum's Warbirds Downunder.
(you can 'left click' the images to see them full size)
This is the first time the show has included a Friday night display and although it had its challenges with the weather reaching 40 degrees on the day and winds to strong to allow the show to start on time … when it did start the crowd were treated to something special.
Due to the challenging conditions the first aircraft to display was the RAAF F/A-18 Hornet as it arrived filling the sky with the unmistakable noise of afterburners.
After some short delays due to the conditions the remaining Friday night program kicked off.
See HERE  for our detailed article on the Friday night display.
---
Saturday's Display.
Saturday morning arrived with a much more pleasant temperature from the preceding 4 days of above 40 degrees C. This was no doubt a welcome relief for the organisers as well as the display pilots and the 20,000 odd punters that had travelled from far and wide. The day started with a steady pace that involved a substantial amount of canvas and progressed steadily as the day went on.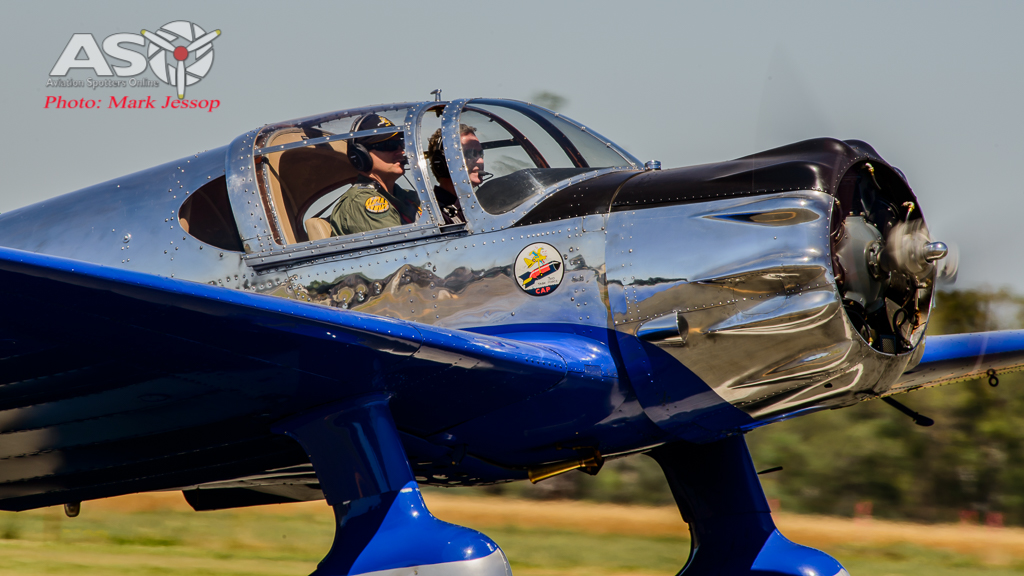 The Saturday brought with it a beautiful clear blue sky to showcase the display aircraft against. A symphony of piston powered fighters graced the sky before making way for the grace of the Cessna Dragonfly.
You can see more images from the Dragonfly display HERE.
---
Want to know first when we publish an article?? Become one of our wonderful subscribers … always first to know!
---
   CAC Boomerang Video
If you feeling the need for some radial therapy I suggest you click the link below which will take you to a short clip that was shot during Warbirds Downunder's Saturday display and lets you hear this awesome little radial in action in a dive right over your head. The video quality isnt much but the sound is awesome … play it loud OK?
Click HERE.
As the day went on and the temperature rose again, so to the action heated up!
0
So who is ready for the next Warbirds Downunder in 2017 ? I know we are .
ASO Team would like to thank everyone who made this event go so smoothly and to the team at Temora Aviation Museum for their effort in making and putting together the biggest Warbird Airshow in the Southern Hemisphere.
Warbirds Downunder 2015 DVD now available.
If your keen to get yourself a copy of the Warbirds Downunder DVD you can buy it direct from the Temora Aviation Museum.
Words by Mark Jessop and Leigh Atkinson
Images by ASO team members Peter Chrismas, Leigh Atkinson and Mark Jessop