Heads up along the Central East Coast of Australia.
RAAF aircrews are required to maintain a high level of precision flying of the large C-17A transport and low level training is apart of the skills required.
Keep your eyes to the sky for 2 aircraft perfrorming low level formation flying along the northern NSW and Southern QLD coastlines for this not to be missed event.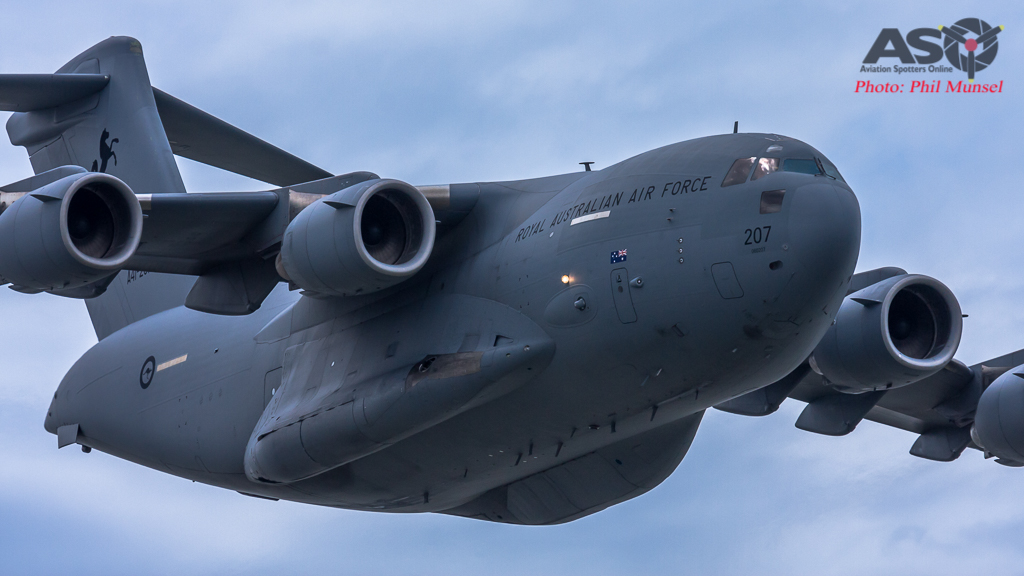 DETAILS From RAAF Web Page:-
"Coastal Training Flight provides opportunity to watch giant Air Force C-17A Aircraft
What: Two C-17 Globemaster aircraft will conduct a low-level coastal training flight
When: Wednesday, 12 April 2017, beginning at 1:30 pm
Where: Various locations from Hastings Point, NSW to Noosa Heads, QLD
Two C-17A Globemaster aircraft from No. 36 Squadron will conduct a low-level coastal training flight on Wednesday, 12 April.
The two giant aircraft will roughly follow the coast from Tweed Heads in New South Wales to Noosa in Queensland.
The Aircrew will conduct the low-level sortie as part of routine training to ensure they maintain their high skill level in operating the aircraft. The aircraft will be in Fluid Trail formation and, at times, will be as low as 100 m.
The flypast will provide a great opportunity for the public to observe and take photos of the Globemasters from the various vantage points along the route.
The timings below are approximate. The actual times may vary slightly and the aircraft may vary their proximity to the coast by up to two miles in some locations.
Hasting Point, NSW – 1:30 pm
Tweed Heads, NSW – 1:40 pm
Surfers Paradise, QLD – 1:44 pm
North Stradbroke Island, QLD – 1:51 pm
Cape Moreton (North Moreton Island), QLD – 1:56 pm
Bribie, QLD – 1:59 pm
Mooloolaba, QLD – 2:03 pm
Noosa Heads, QLD – 2:06 pm
36 Squadron operates eight Globemaster aircraft in the heavy air mobility role. The aircraft allows Australia to rapidly deploy troops, supplies, combat vehicles, heavy equipment and helicopters. The Globemaster can undertake a wide range of tasks around the world including resupply flights to the Antarctic through to sustaining Defence personnel in the Middle East Region.
36 Squadron regularly conducts training and operational flights over South East Queensland and appreciates the support it receives from the local residents.
This sortie may be delayed or cancelled at short-notice, and is subject to variables such as weather, operational availability, and air traffic control."