The quiet grass strip at Luskintyre,in the Hunter Valley near Newcastle, NSW, had an unusual, but very welcome visitor recently, in the form of Fokker DR.1 Triplane replica, VH-FXP, operated by The Australian Vintage Aviation Society (TAVAS) in Queensland.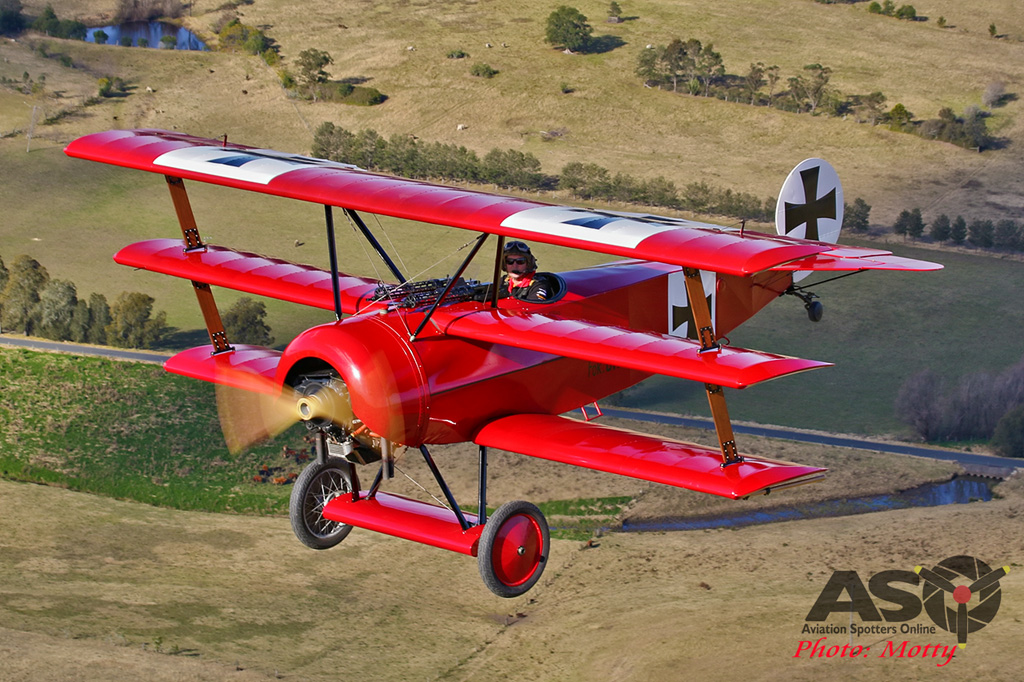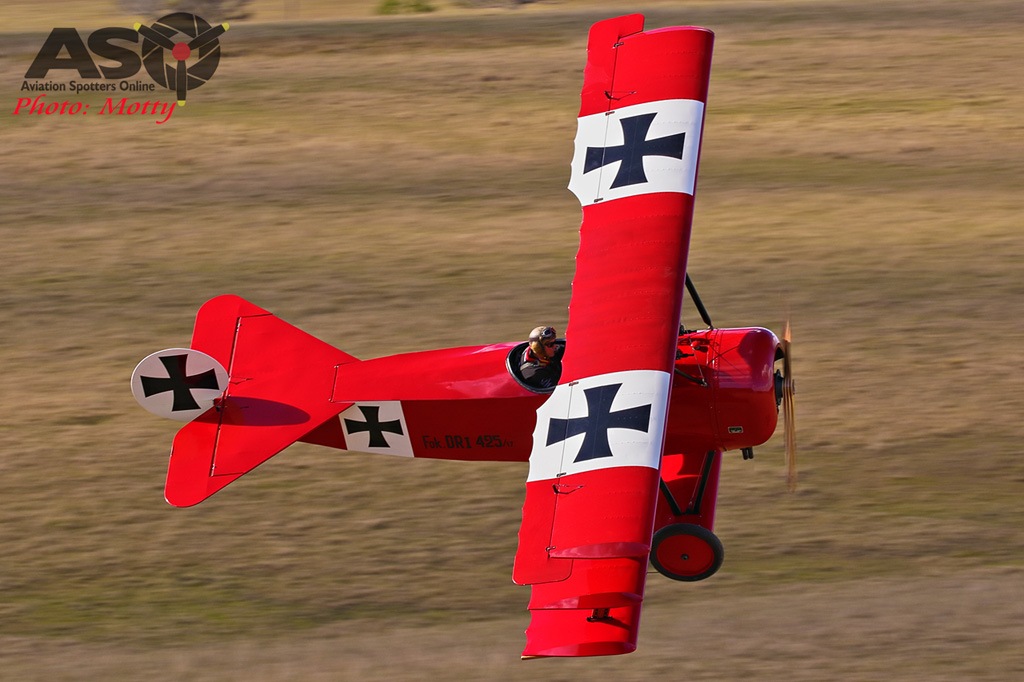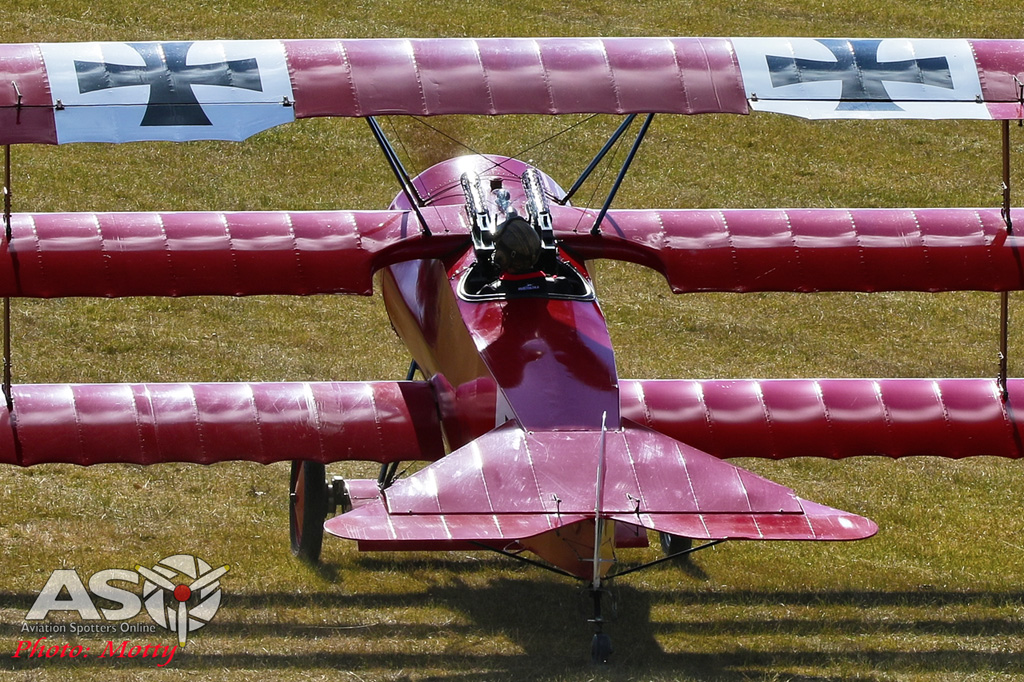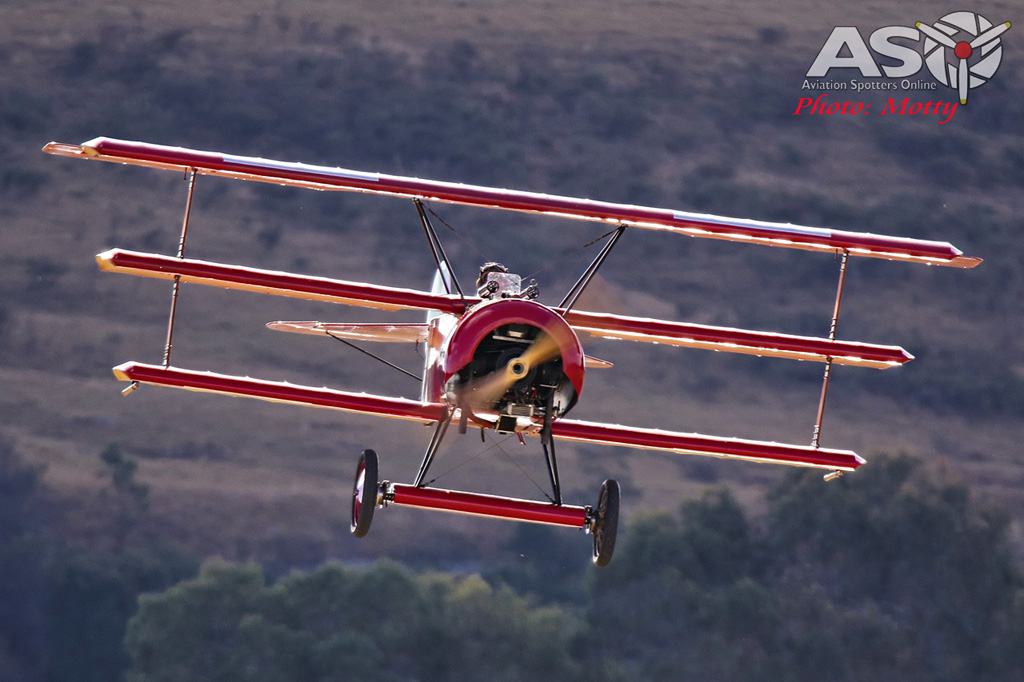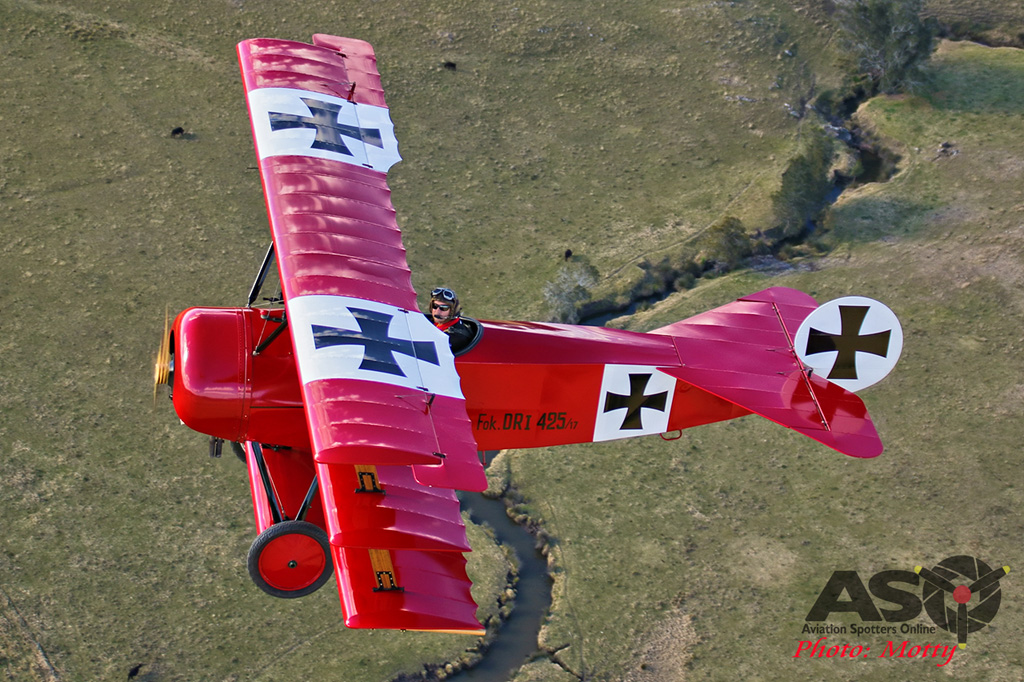 The Triplane replica had been at Luskintyre for some work at the hands of Matt Webber and the professional team at Luskintyre Aircraft Restorations.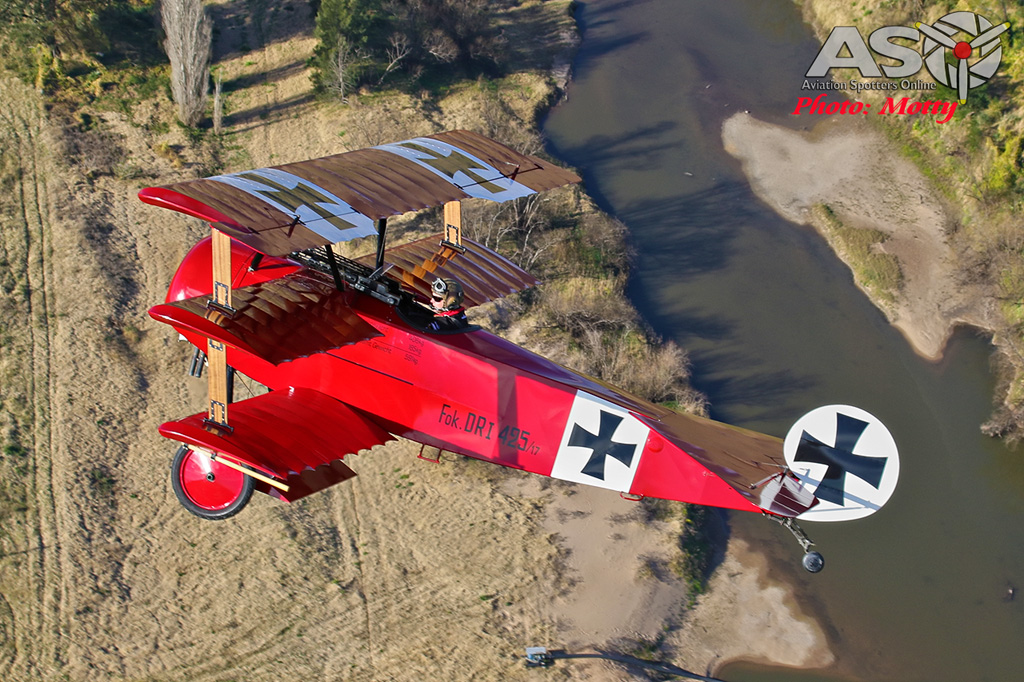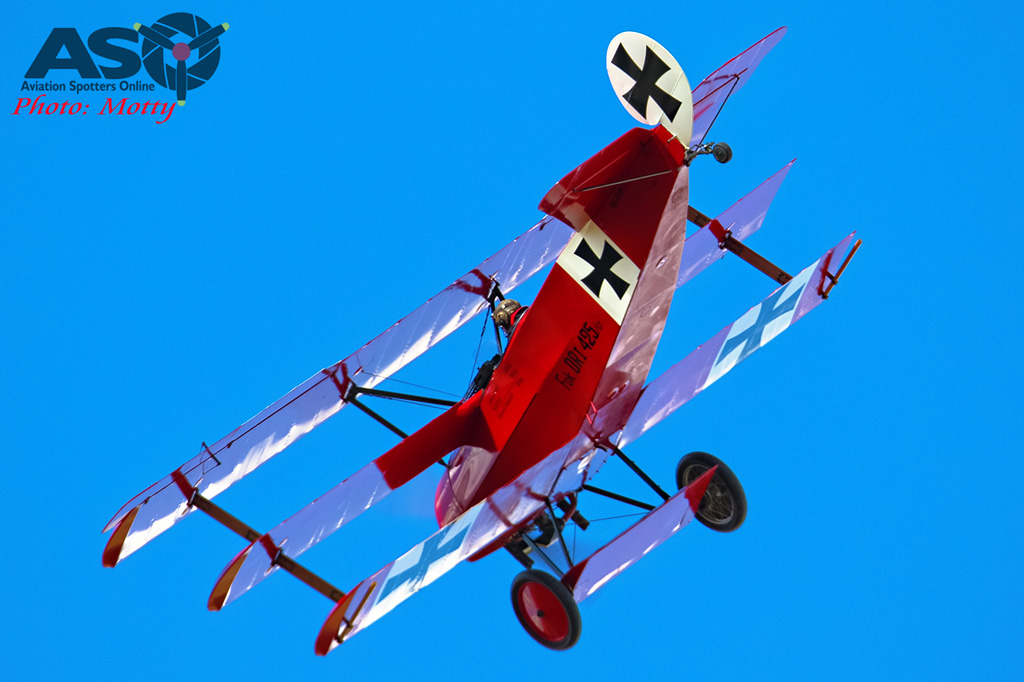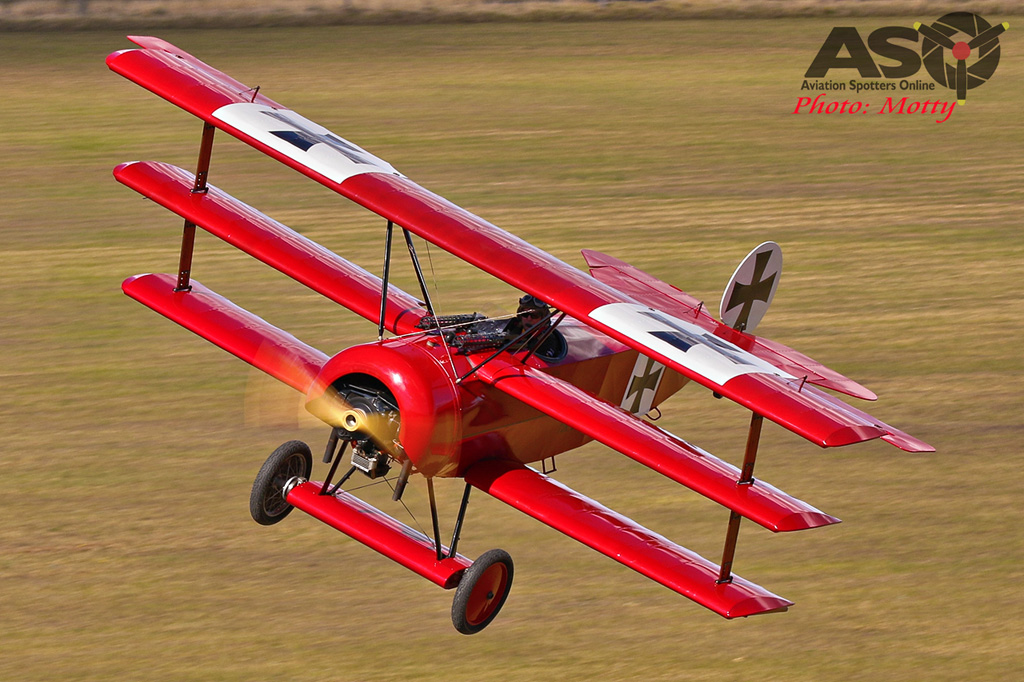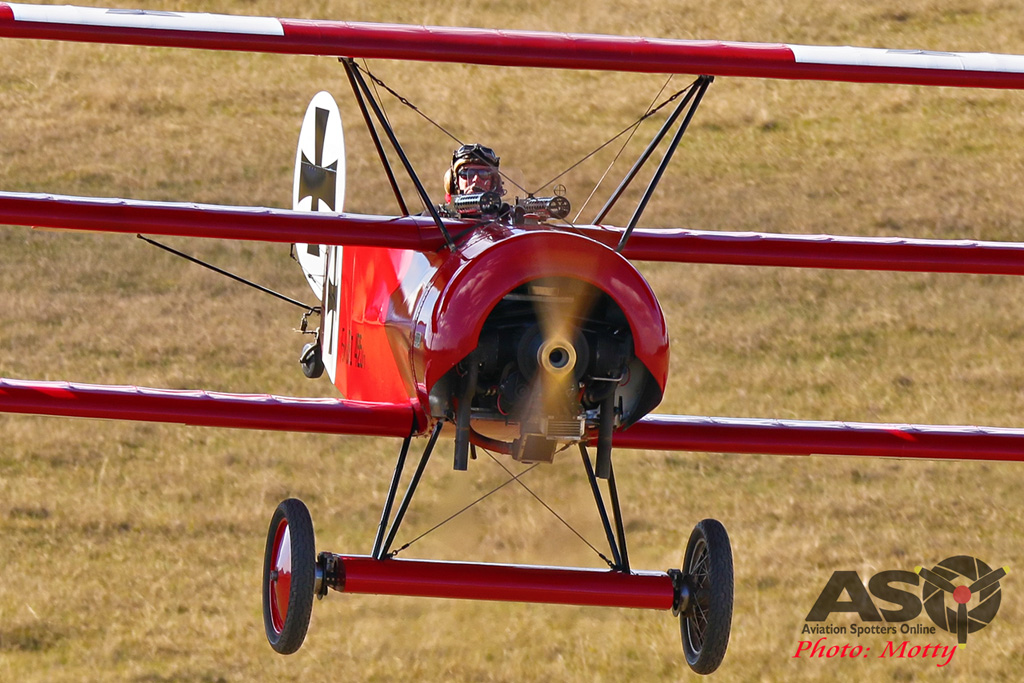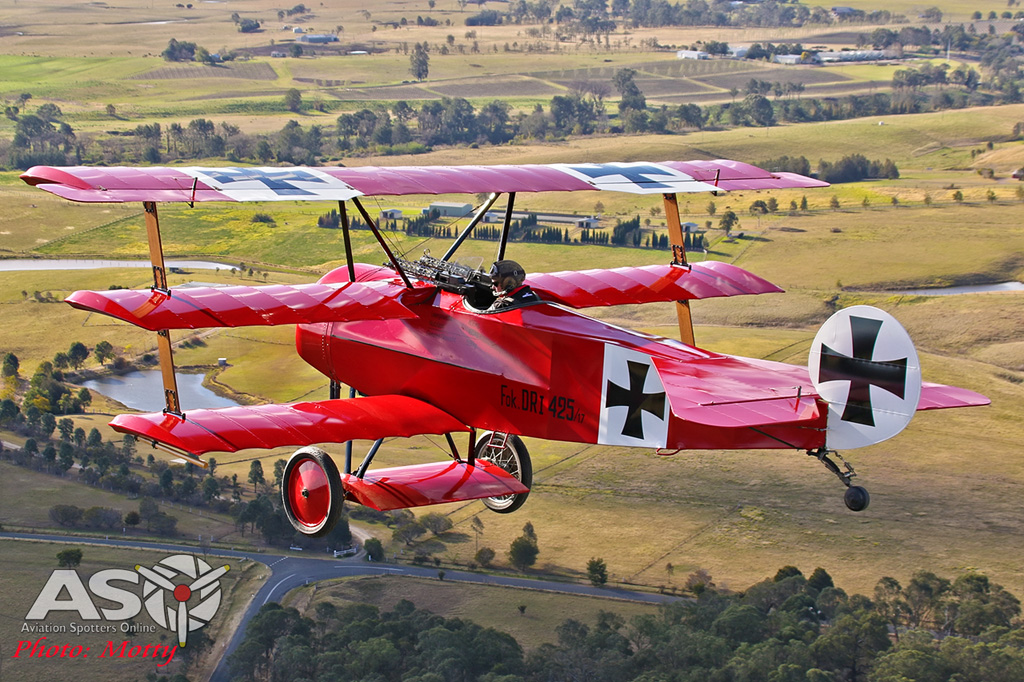 The post-maintenance check flight was carried out by Paul Bennet from Paul Bennet Airshows who said that the Triplane was very enjoyable to fly.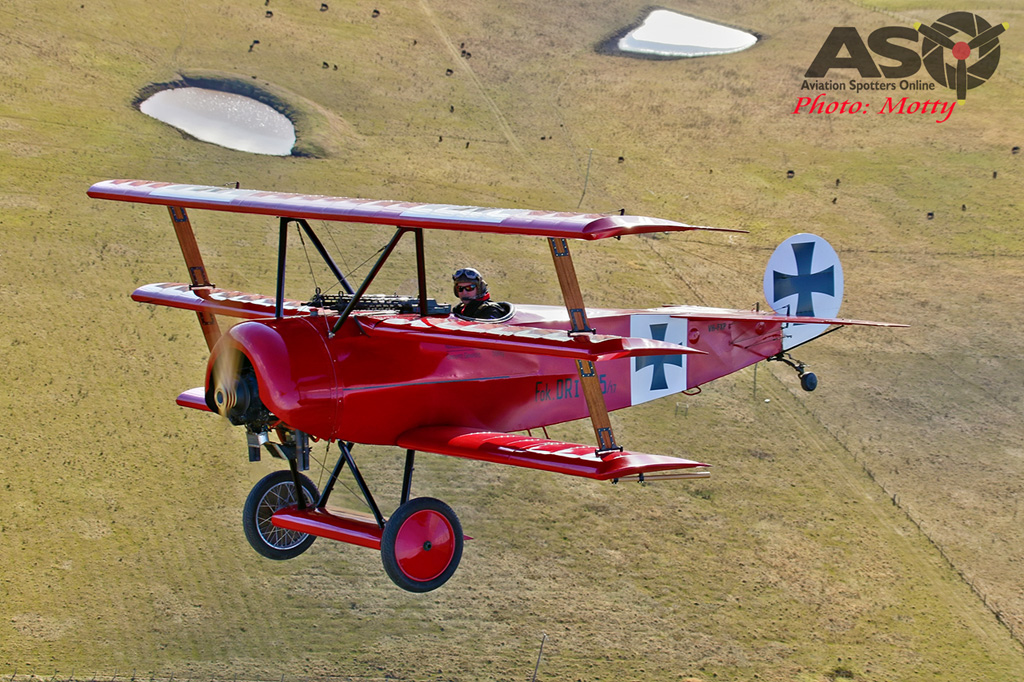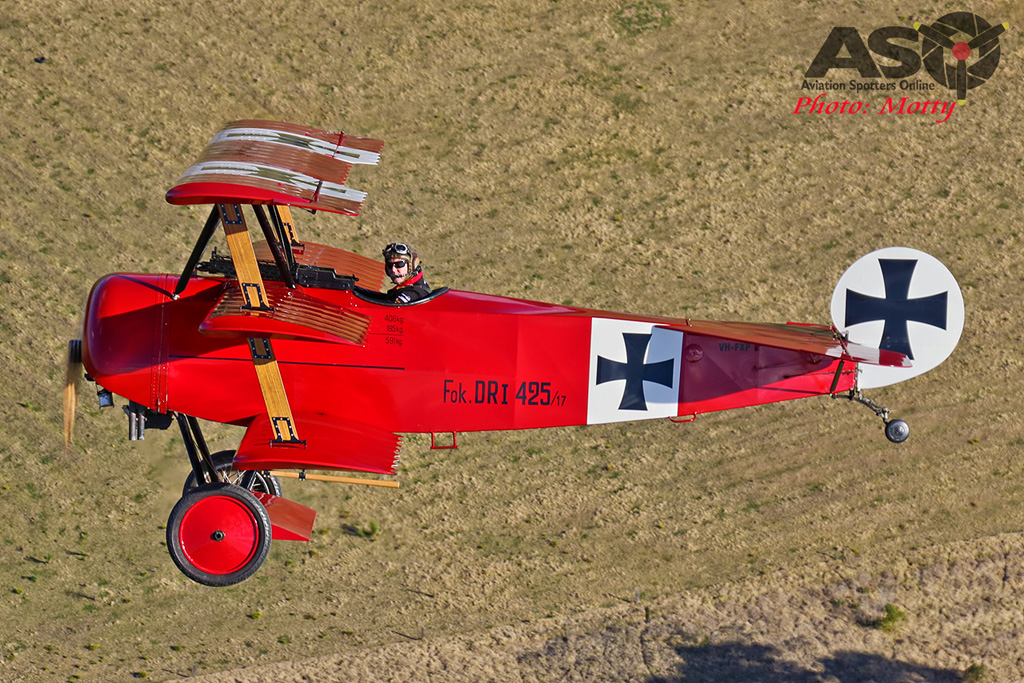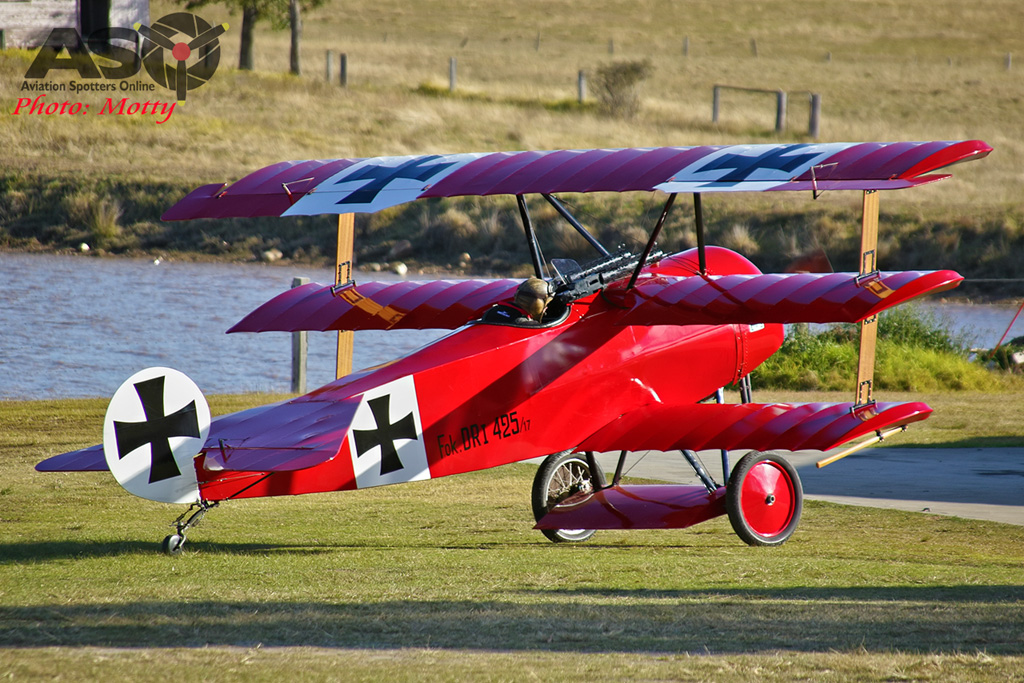 Our sincere thanks to the teams at Paul Bennet Airshows and Luskintyre Aircrfat Restorations for the opportunity to capture this very interesting aircraft in such a great setting.
Motty.