One thing we can all agree on is there is a mass of airlines and airplanes the world over. While it's fun chasing liveries and specific types in your local area, state or around Australia, the rest of the world has some interesting things to see as well. So with this in mind I and a few like minded spotters decided to head to Thailand for a week to spot the two major airports in and around Bangkok. If you're not familiar with the airports in Bangkok we better give you a run down on the localities. Bangkok has two major airports: – Suvarnabhumi Airport (BKK) and Don Mueang International Airport (DMK).
An interesting fact is Suvarnabhumi (translated means 'Golden Land') is the largest airport in the world encompassing 2,980 hectares and is also the main hub for Thai Airways International and Bangkok Airways. Also interestingly it claims to have the world's tallest free-standing control tower at 132.2 metres or 434 feet and the world's fourth largest single-building airport terminal 563,000 square metres or 6,060,000 square feet. In 2015 the airport handled 52.9 million passengers, up by nearly 14 percent from the previous year. Costing an estimated ฿155 billion (approximately $7 billion AUD),  the airport has two parallel runways (60 m wide, 4,000 m and 3,700 m long) and two parallel taxiways to accommodate simultaneous departures and arrivals (more on this later). Some very impressive stats I think you'll agree.
Having been to Bangkok many years ago I was really looking forward to returning to Thailand and my traveling companions and myself were not disappointed in the variety, rarities and oddities which we saw.
This overview will present you a snapshot of the airport, spotting and show the variety of aircraft which can be seen operating to it. Most of my spotting for BKK was done from the fantastic Phoenix Airport, which provides you with a rooftop spotting area in between the two parallel runways 19R and 19L. The Hotel is fantastic and the staffs are very friendly and accommodating. The Phoenix Hotel is located approximately 15 minutes from the airport, roof top viewing provides great photos where a 100-400 lens with a zoom length of approximately 100-200 is needed for large airliners and 250-350 for smaller aircraft. Of course this will depend on your camera gear for the clarity and the like.
We did venture out to look at other locations including a small fishing village where we were treated to some stools to sit and enjoy the afternoon shooting with the light behind us. The taxi drive to this spot was 10 minutes and cost about $10 AUD. One piece of advice I can recommend to anyone thinking of spotting in Thailand is take large quantities of water and sunscreen. Both are needed in abundance. The days we spent outside saw it reach high 30s and with humidity getting as high as 80%.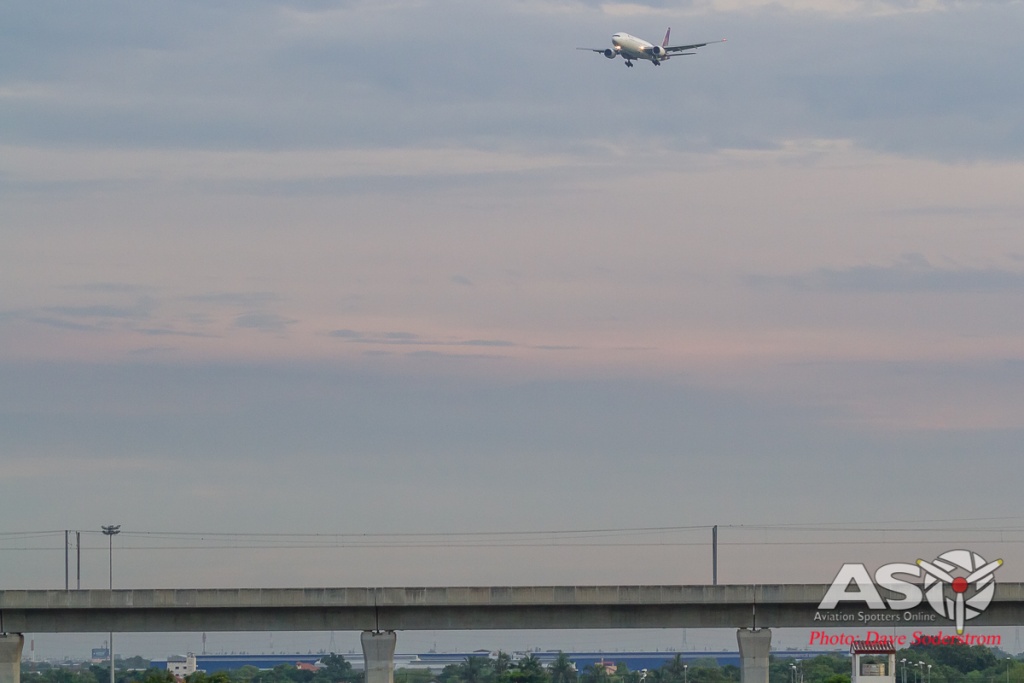 Weather can play a big part of spotting and of course being in a tropical environment storms are inevitable. This means that you're adjusting your camera settings to compensate for the changes in light. I did learn a lot about my cameras ability and my own strengths and weaknesses in the ever changing conditions. Now let's get onto the good stuff! Bangkok is probably one of the more interesting places in the world for the variety of airlines. Over 100 serve the airport around the year. On top of this is approximately 25 plus freight operators. The variety of types is as interesting as the airlines. BKK is defiantly the biggest hub for 747 operators and fans of the type like me are well catered for!
With regular visits from types like the A340, 767, A330, 777 and also rarities like 757s and even the odd A310 calling into the airport daily it is a spotters paradise. Personally it was never a dull moment watching Flight Tracker24 or FlightAware and looking at the types lining up on their way in was fantastic. Incidentally the hotel offers free Wi-Fi as does many of the places around Bangkok to aid your spotting.
So onto the planes as there is so much variety I've divided them up into the various types. So many airlines operate into BKK so the photos are numerous. So sit back and enjoy this photo diary of a week at the airport.
Boeing 747 operators: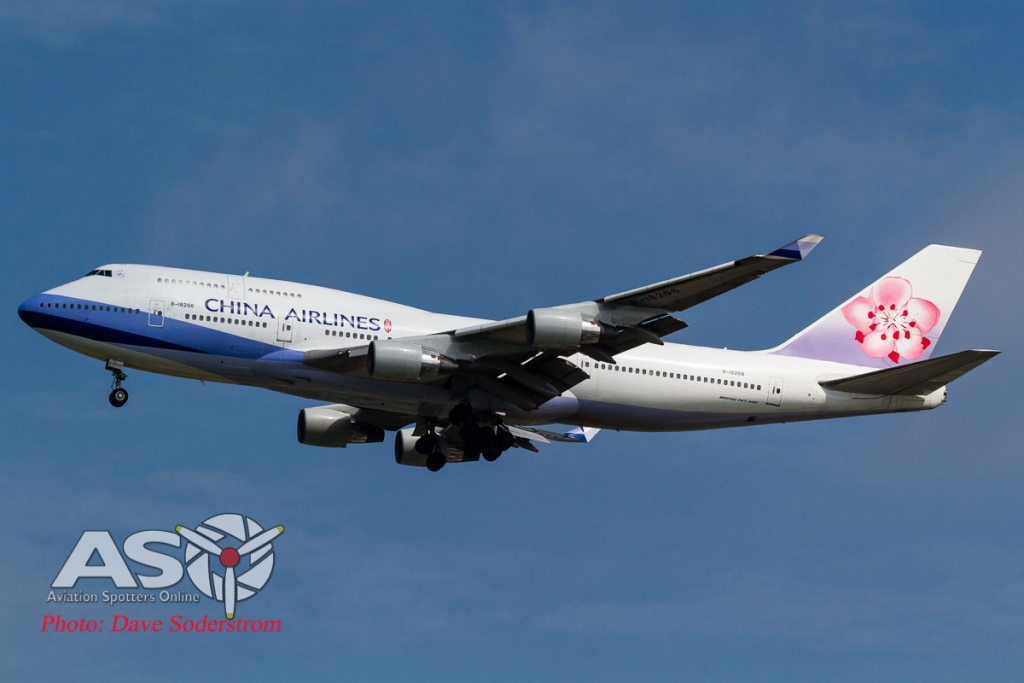 Boeing 777 Operators:
Boeing 787 Operators: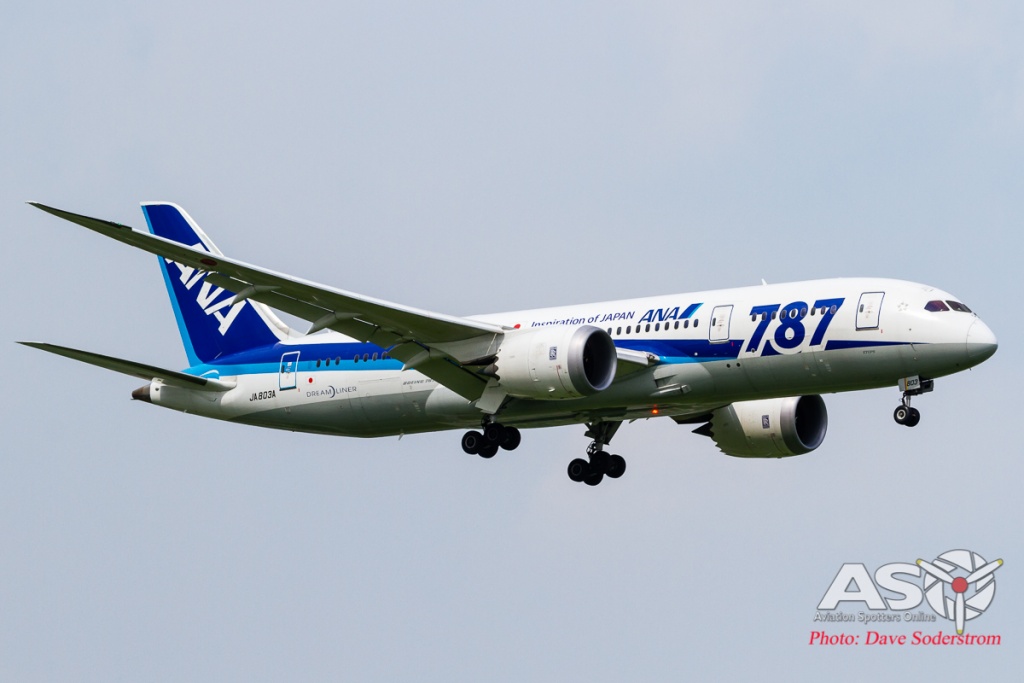 Boeing 767 Operators:
Boeing 757 Operators:
Boeing 737 Operators:
Airbus A380 Operators:
Airbus A340 Operators:
Airbus A350 Operators:
Airbus A310 Operators:
Airbus A330 Operators:
Airbus A321 Operators:
Airbus A319 Operators:
Airbus A320 Operators:
ATR Operators:
I'd like to say a massive thank you to the staff at the Phoenix Hotel located at 88 Ladkrabang Soi 7 Ladkrabang Bangkok . My Thai isn't that great but they were very accommodating and made the experience one to remember. The food was absolutely a highlight here, and is something I'm already missing. Also a big thanks to Thai Airways for very comfortable flights to and from Bangkok. The service and friendly staff means that I will be flying with you again soon.
Finally to enable this article to happen, I need to make mention of the photography equipment and guidance form a friend. I use Canon equipment for all my stories. Currently I'm, using a Canon 7D with a 100-400 f4.5-5,6 IS for the photos in this article, all saved onto Sandisk CF cards and edited using an Apple MacBook Pro.