We have only two weeks left until Australia's biggest annual air show kicks off just south of Sydney. There is a massive opportunity for spotters to get the best airshow experience ever!! For the second year running Aviation Spotters Online have teamed up with the great folks that bring you Wings Over Illawarra Air Show to present the Premium Spotters experience.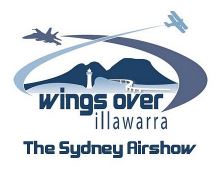 The Premium Spotters tickets are the greatest way possible to immerse yourself in this fantastic air show. It includes some unique access not available to the general public … in fact not available to anyone else.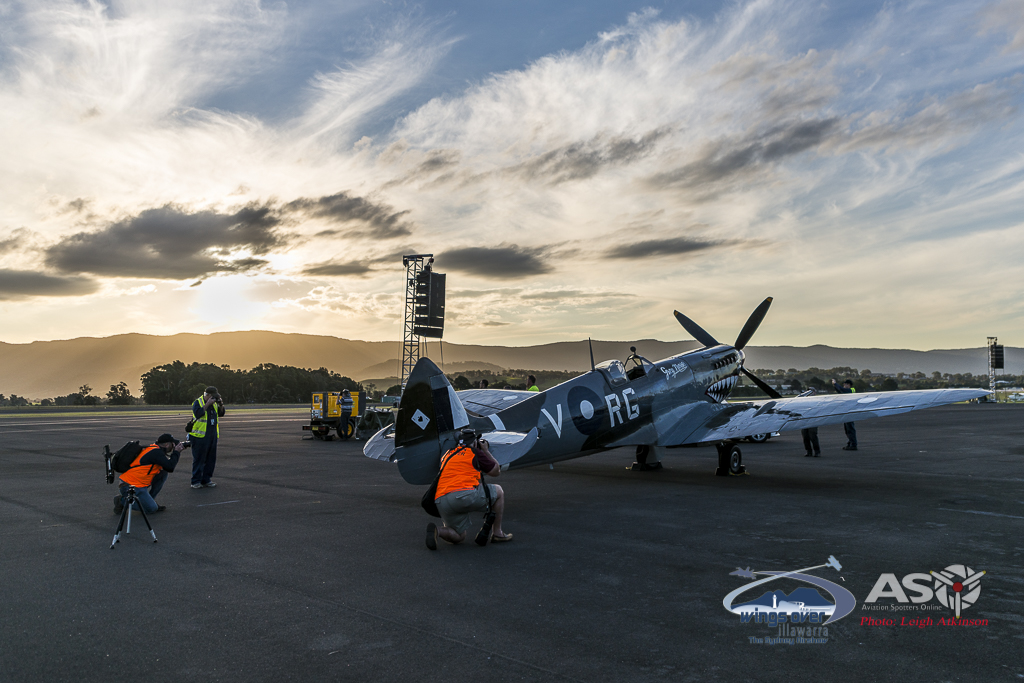 The tickets are limited to just 15 only and they are selling fast. It's important to understand that these tickets are not for everyone … these are no luxury Gold Class seats where you get to sit on your pa-toot and watch the airshow go by … these are for photographs who want to get the best possible airshow access. We aren't pitching this to pros (although they are always welcome), this is for the 'plane nut' the 'avgeek' who wants the best exposure and access to an airshow that they have ever had and the best opportunity to get up close and personal and photograph some of the worlds classic warbirds and jets.
All skill levels are welcome, all camera types are encouraged. Last year's Premium Spotters ticket holders were a great bunch of guys all with a wonderful passion for aviation and photography (our favourite combination). We had a videographer, a couple of guys with point and shoot cameras, all the way through to a freelance media photographer.
With a handful of the ASO team as your guides and escorts, we will be on hand to 'talk shop' about all things aviation and photography. We will share with you our experience with capturing great aviation images and we will stand and shoot right along side of you.
This is not just a ticket to Australia's biggest and best annual air show, its an experience that you wont forget quickly and I'll admit it doesn't come cheap at $395, but, given a number of this years tickets have been sold to returning ticket holders from last year's show, we are sure your going to love it
"So what do I get for my $395?" I here you ask … well how does this sound?
Full two-day access to the airshow public days.
Exclusive Friday afternoon escorted access to the Airshow for aircraft arrivals and walk arounds which includes limited airside access to the display aircraft. This behind the scenes access is not otherwise available to the public.
Ticket holders get exclusive access to one sunrise shoot with at least one classic warbird AND One Sunset shoot.*
Exclusive Spotters shooting locations during the airshow displays.
The Aviation Spotters Online team will be your escorts throughout the whole experience. Members of the team will be on hand to answer any of your aviation photography questions.
Souvenir hi vis vest.
Ticket holders will receive VIP parking.
Meet and chat with some of the aerobatic and military pilots flying at the airshow.
*All activities are strictly conditional on weather and aircraft operations and will strictly comply with CASA safety requirements. Timing and availability of warbird sunrise and sunset shoots will be weather dependant.
Here at ASO we definitely have a belief in the philosophy of "Let the images do the talking …" so enough from me (for now) . Following is a few images taken by some of our Premium Spotters ticket holders during last year's Wings Over Illawarra Air Show.
Sunset Shoot
Now For Some Aerial Action
Behind the scenes access
Wings Over Illawarra is waiting for you …
Just in case you are curious HERE is the link to the Wings Over Illawarra ticketing page where you can secure your very own Premium Spotters ticket. This is the best air show in Australia and this is the best opportunity to capture it with a camera and and get up close and personal with aviation history and feel the noise of a modern front line fighter jet.
Flying Program
You can find all the information on the now finalised flying program for Wings Over Illawarra HERE … but as of the time of publishing the program looks fabulous. Including the Hawker Hurricane, Focke Wulf FW-190, Spitfire, Steadfast (Custom Yak 3) CA-18 Mk21 Mustang and an absolute smorgasbord of Australian Defence Force aircraft including the F/A-18 Hornet, C-17 Globemaster, MH-60R Seahawk Romeo and MORE.