The Australian Warbirds Association Ltd (AWAL) recently held its first formation flying clinic for warbird owners and pilots at Kingaroy in Queensland, Australia, and Leigh and Motty from ASO were very kindly invited along for an opportunity to capture the event as well.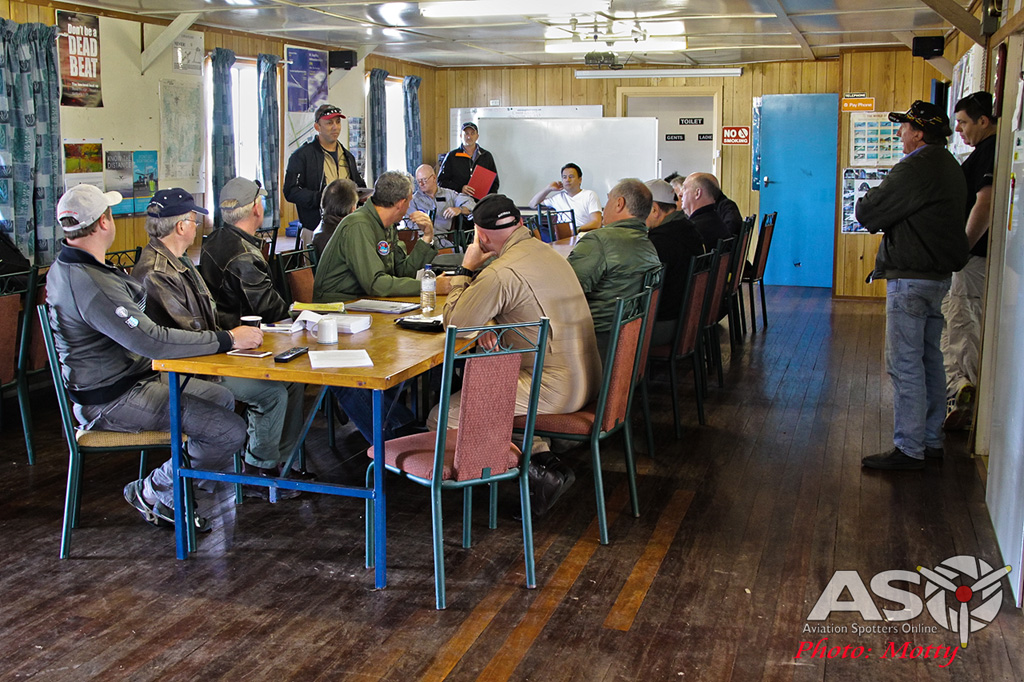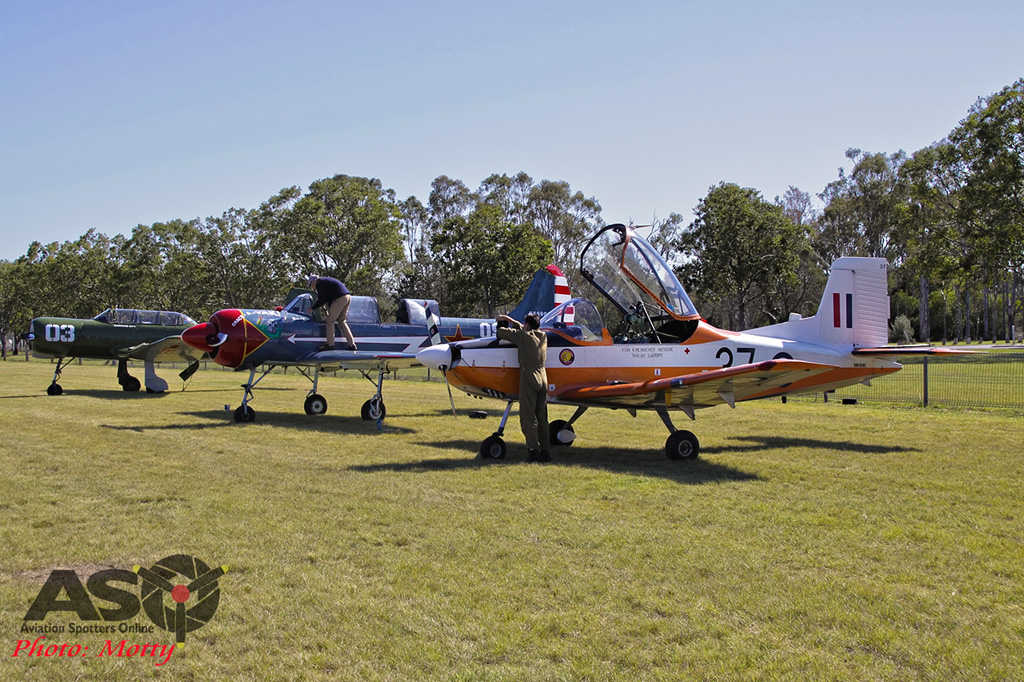 AWAL was originally formed to provide a focus and central organization for owners/operators and those involved in the maintenance and operation of ex-military civilian aircraft (warbirds) in Australia, as well as enthusiasts interested in the machines themselves and their histories, and to promote these activities to the wider public. With developing changes within the civil aviation regulations over the years, AWAL has also evolved to become the administrator of the Limited category (under which most warbirds are authorized to fly) on behalf of the Civil Aviation Safety Authority (CASA) in Australia.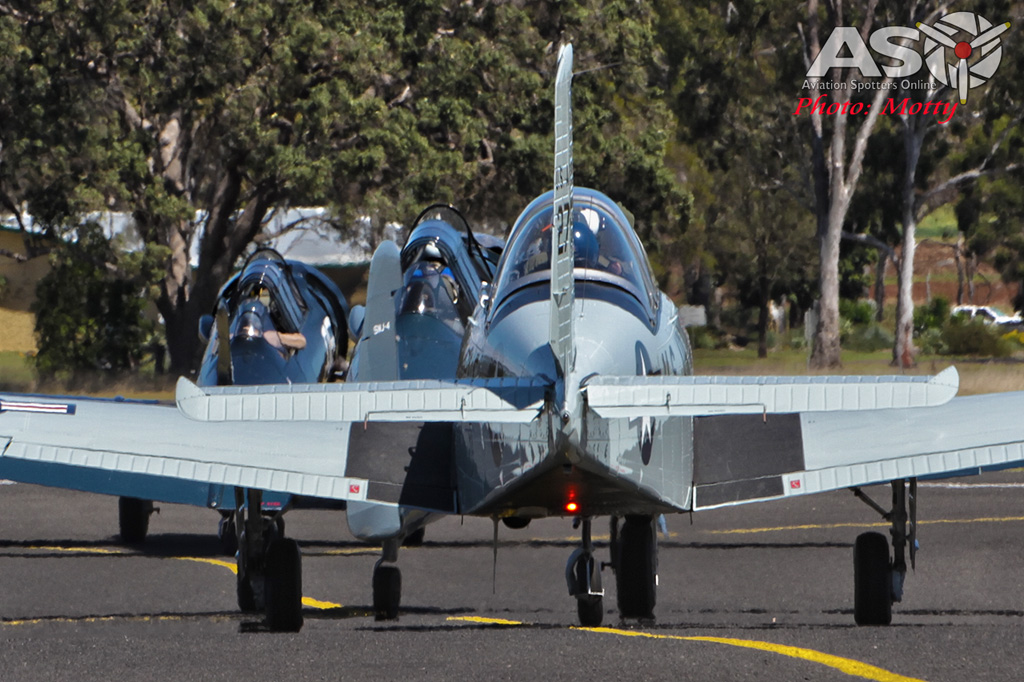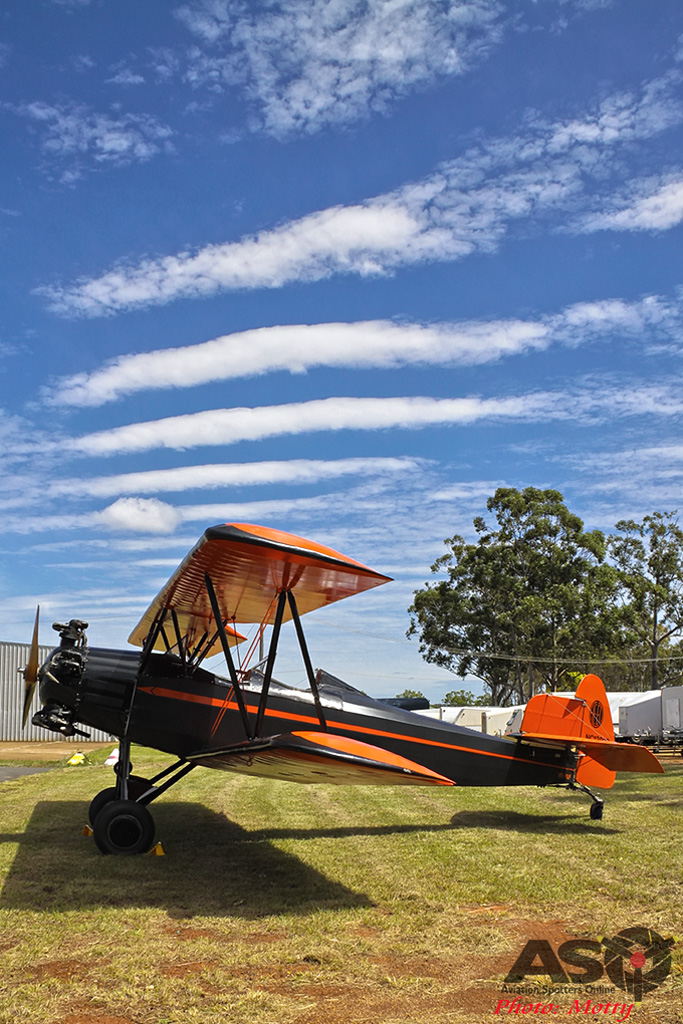 Whilst there have been other formation training events held between groups of owners/operators in the past, this event at Kingaroy was the first formally organized by AWAL itself as a FAST (Formation and Safety Team) signatory organisation, with the aim of bringing together pilots of varying experience levels and providing an opportunity to learn, develop, refresh or pass on the skills required for safe formation flying as well as to help to standardize the procedures, signals and standards used throughout the warbird community.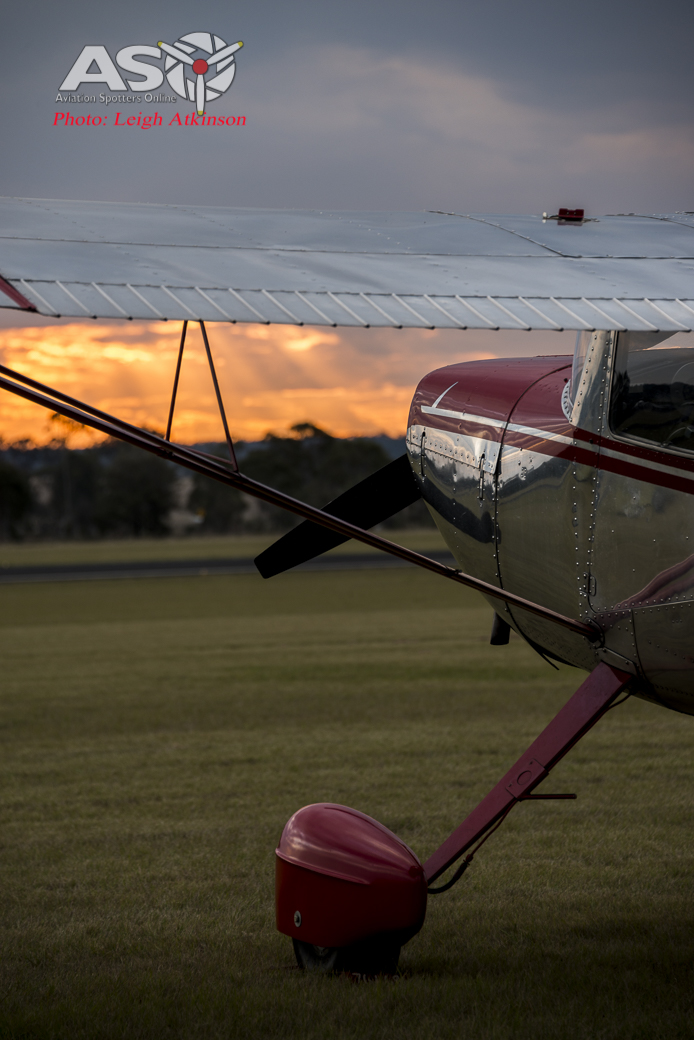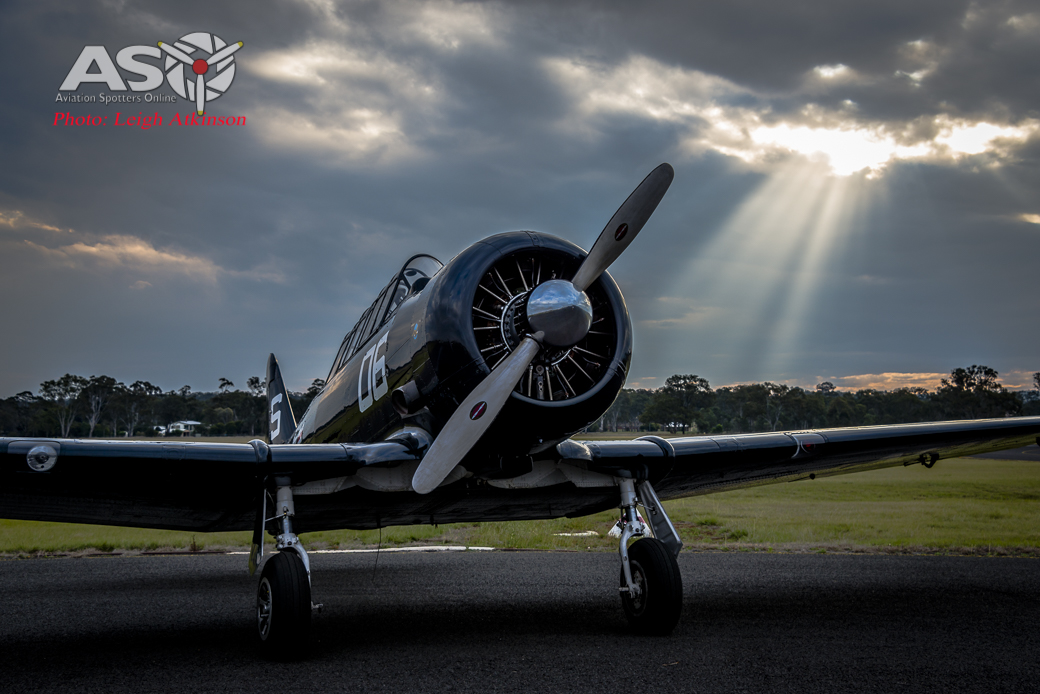 Although a combination of weather, aircraft unserviceabilities and pilot availability meant that some were unable to make it to Kingaroy, there was still a healthy turnout for the weekend with 20 members attending with Yak-52 VH-YYC, Nanchang CJ-6s VH-NNC & VH-NNF, CT-4s VH-DMI, VH-CTQ & VH-YBD, T-28 Trojans VH-VBT & VH-DPT, SNJ-4 Texan VH-NAG and T-34 Mentor VH-XUS showing up and Kingaroy itself is home to Yak-52s VH-KGY & VH-KGV and Yak-18 VH-KGU as well as Mark Shipton's beautiful collection which includes De Havilland Gypsy Moth VH-ULP, Waco YKS-7 VH-YKX, T-6 Texan VH-TEX, Cessna 140 VH- OFO and Fleet VH-FLF.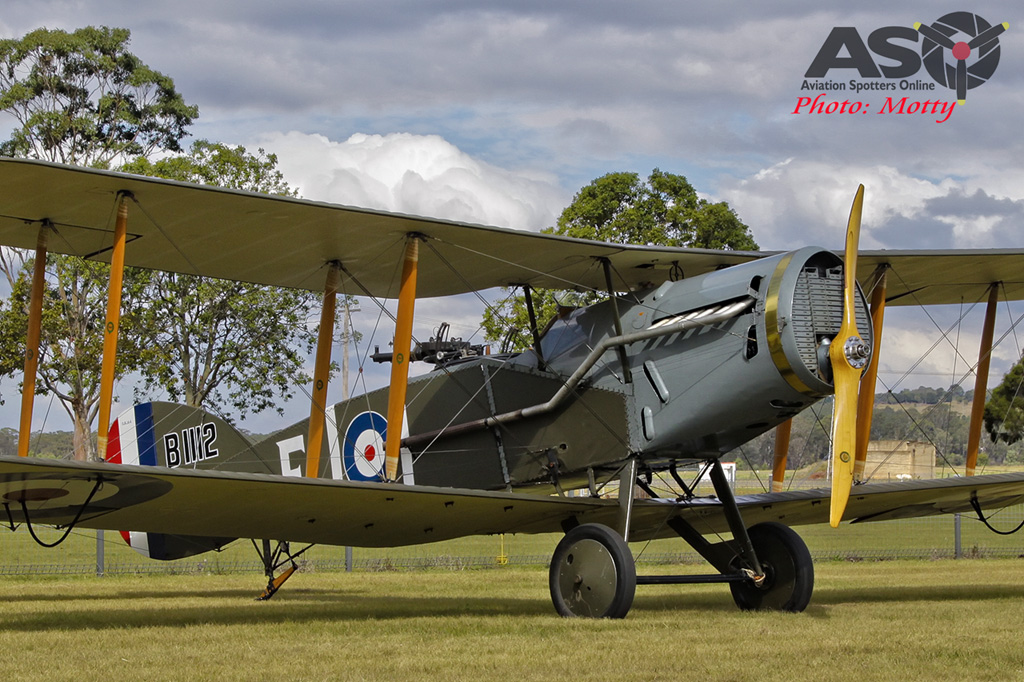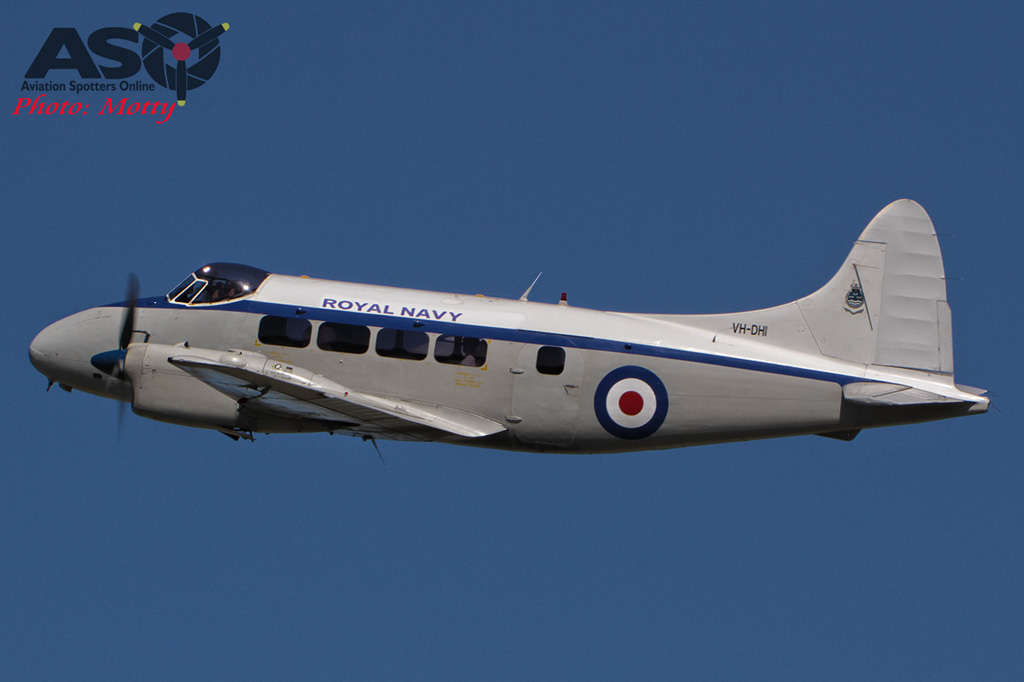 Although not taking part in the formation clinics themselves, it was great to also see De Havilland Dove VH-DHI, Foker DR-1 replica VH-FXP and, especially, Bristol F2B replica VH-IIZ all drop in over the weekend as well. As if the airport wasn't busy enough with all the visiting aircraft, the local gliding club also had a very active program for the weekend, which made for a lot of flying activity on both days.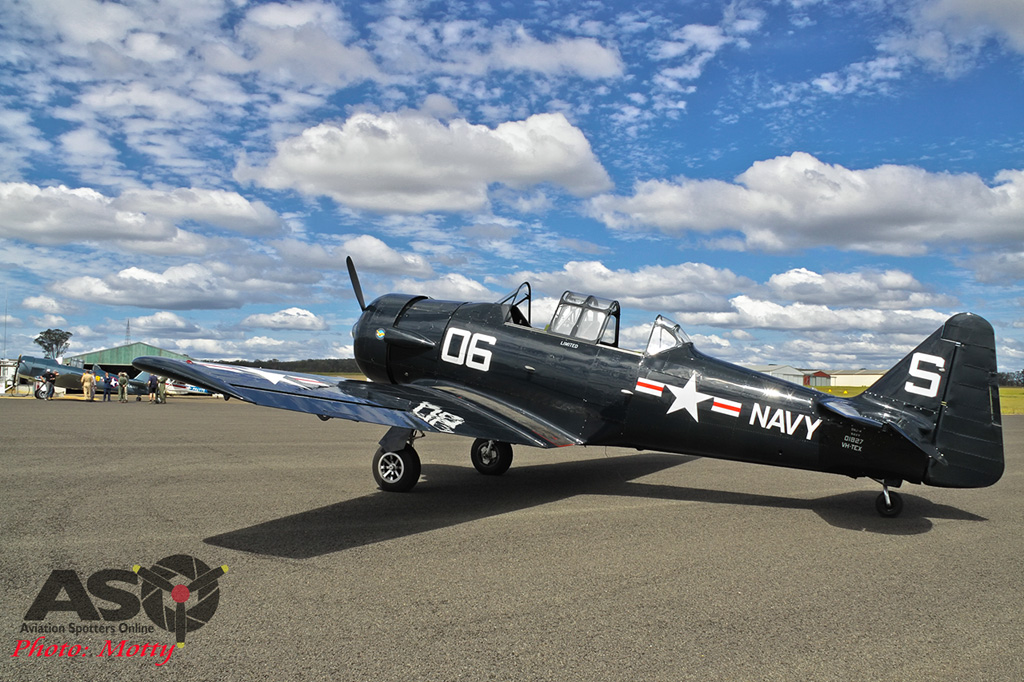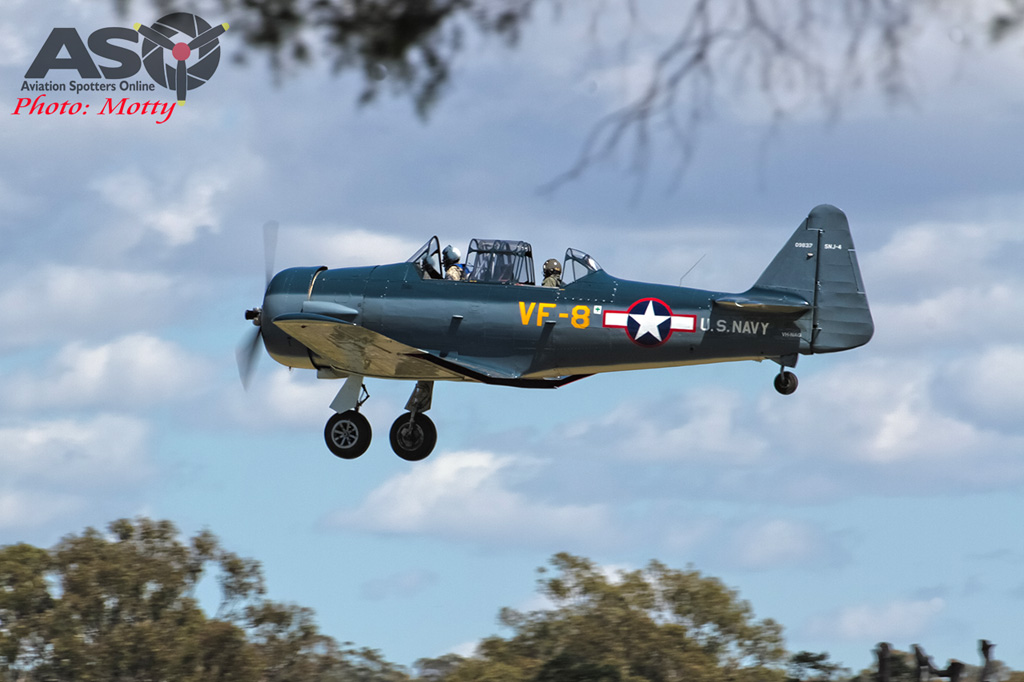 Saturday's flying was followed up with a great dinner at the local RSL club with everyone getting together to talk aviation as well as the presentation of some "special" awards for notable performances during the day.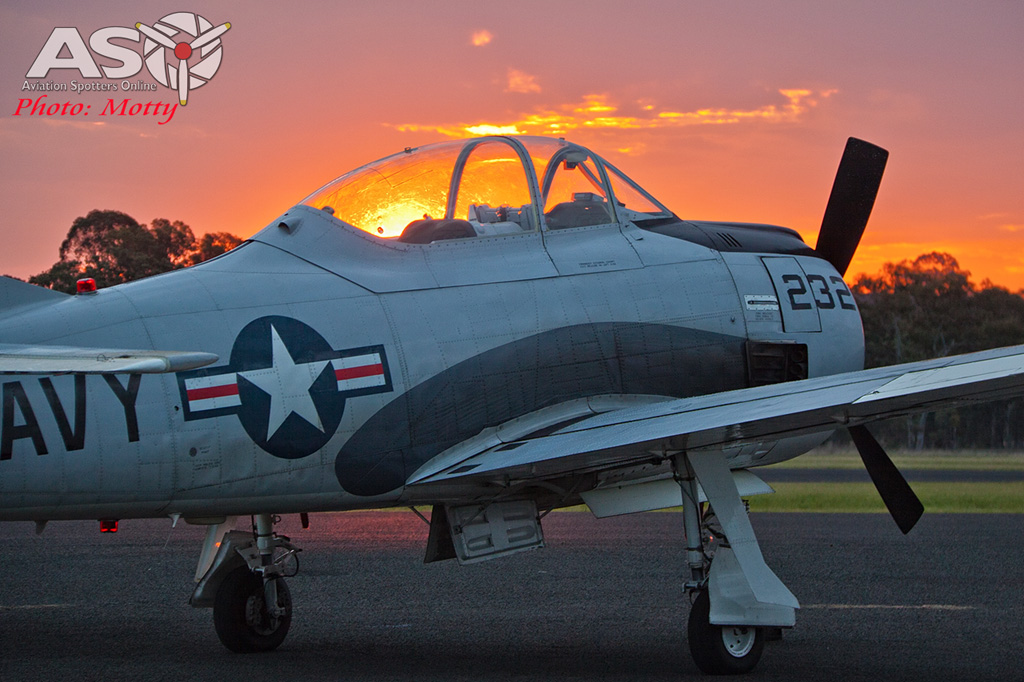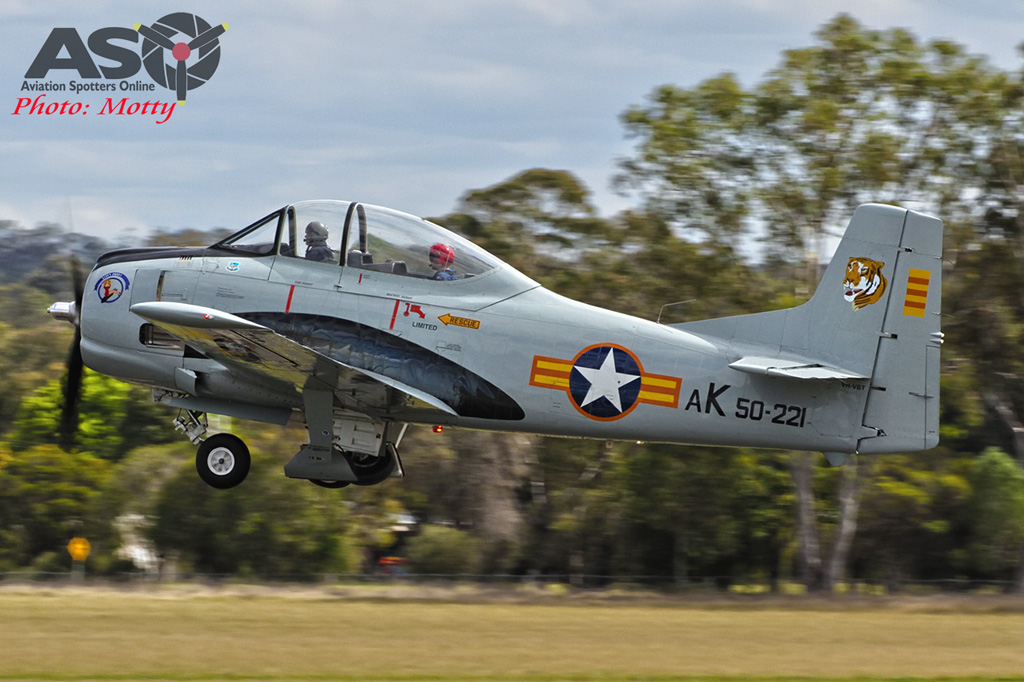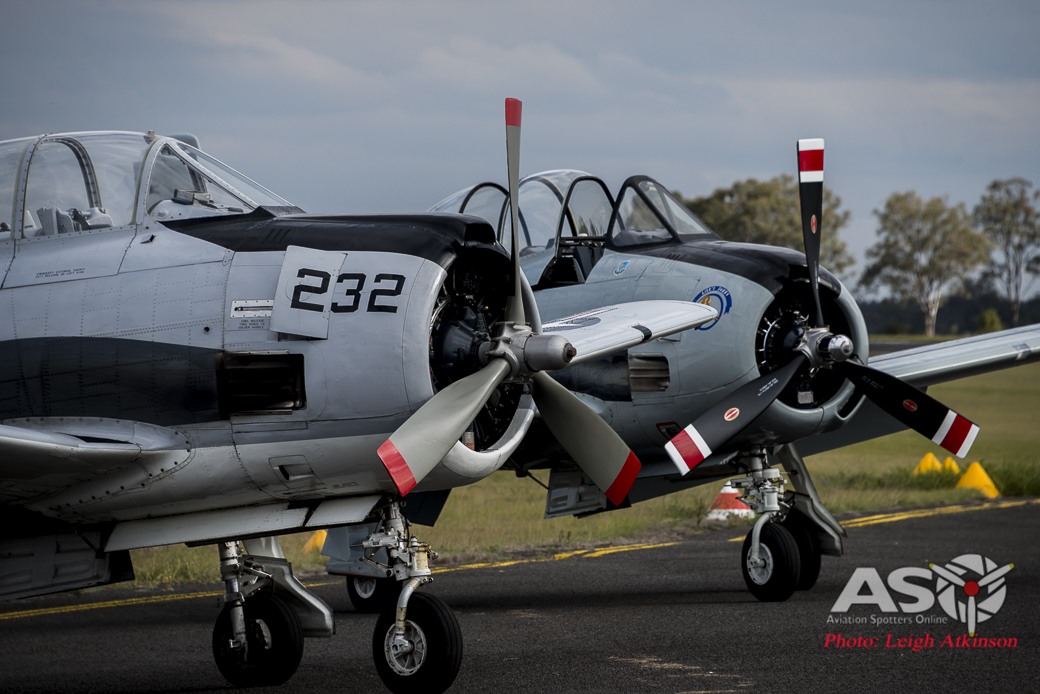 The weather on Saturday started nice and clear with clouds rolling in by the afternoon while Sunday was even better so it was a good weekend's spotting for the team with the chance to get nice and up-close with some rare and not-often-seen types and the chance to meet the people who share the passion of operating these warbirds in Australia.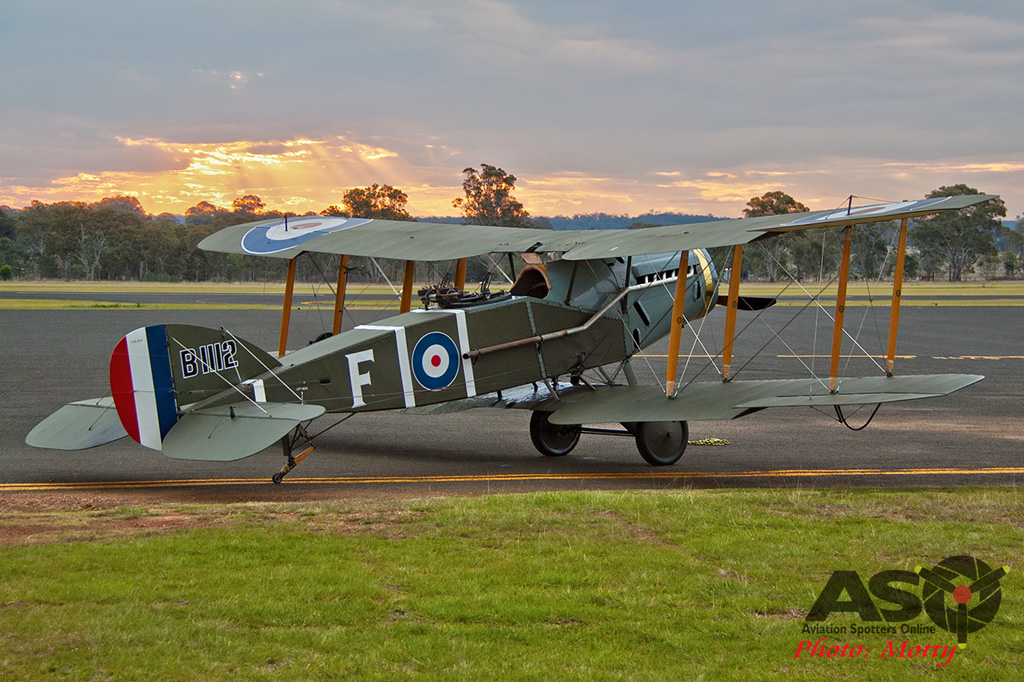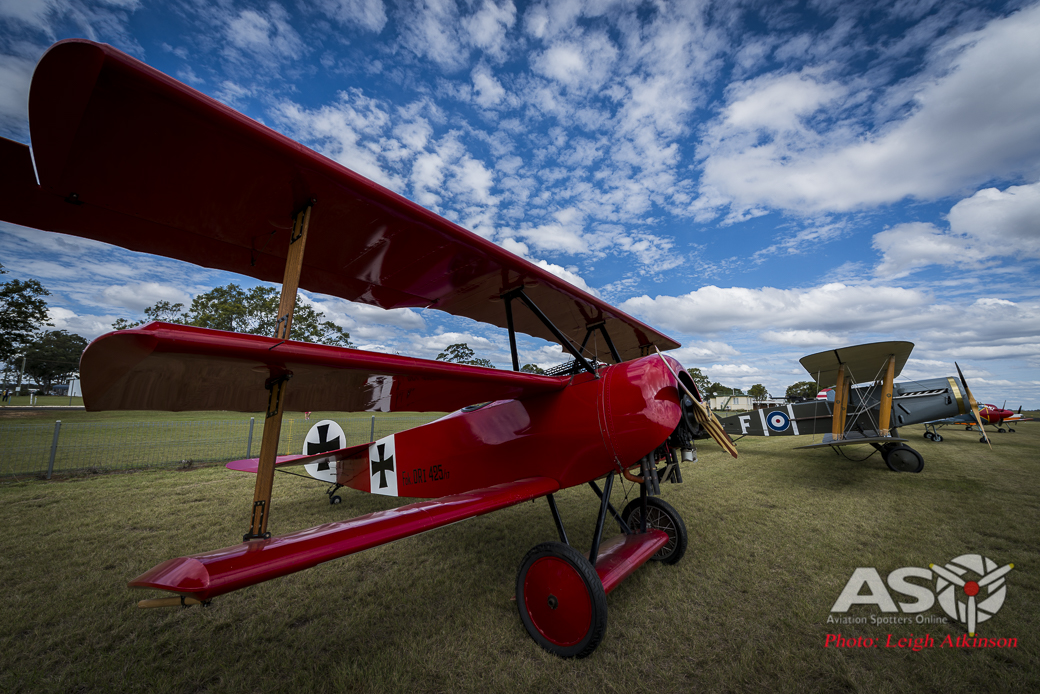 Our sincere thanks to Mark Awad, the current CEO of AWAL, for the invitation to the event and to everyone there on the weekend for a great time, the chance to meet you all and capture your wonderful machines in photos.
M.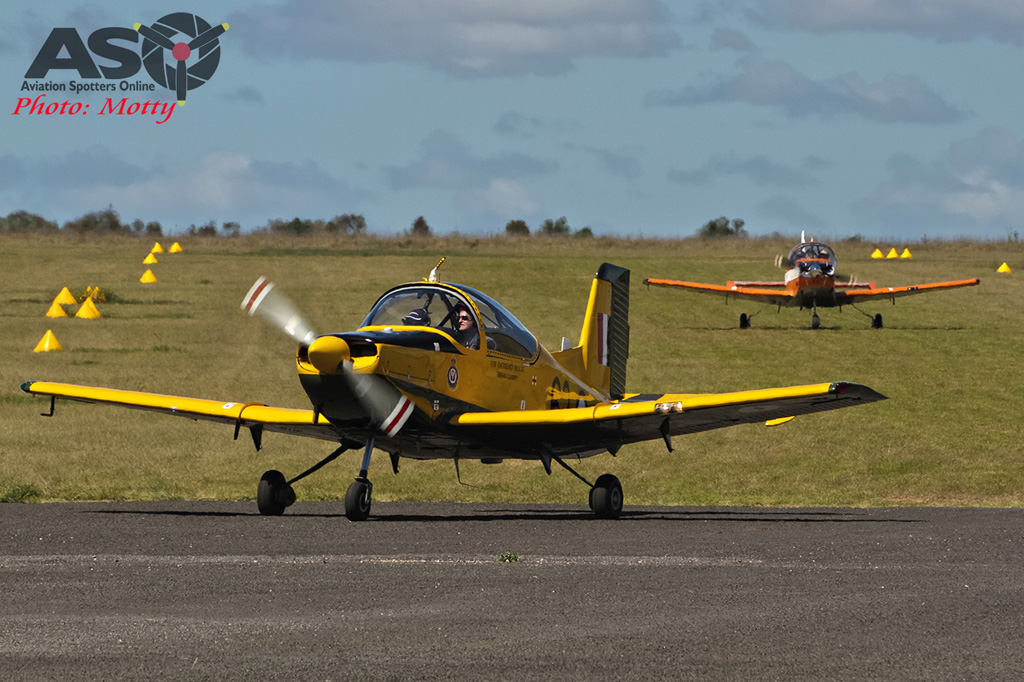 Click HERE for Leigh's gallery from the weekend.
Click HERE for Motty's gallery from the weekend.