An aircraft type not often seen at many airports according to many aircraft spotters, and one which is still a rarity here in Australia. However, whenever an example is flying into an Airport it will bring the spotters out. I speak of course of the Antonov Airlines An-124M.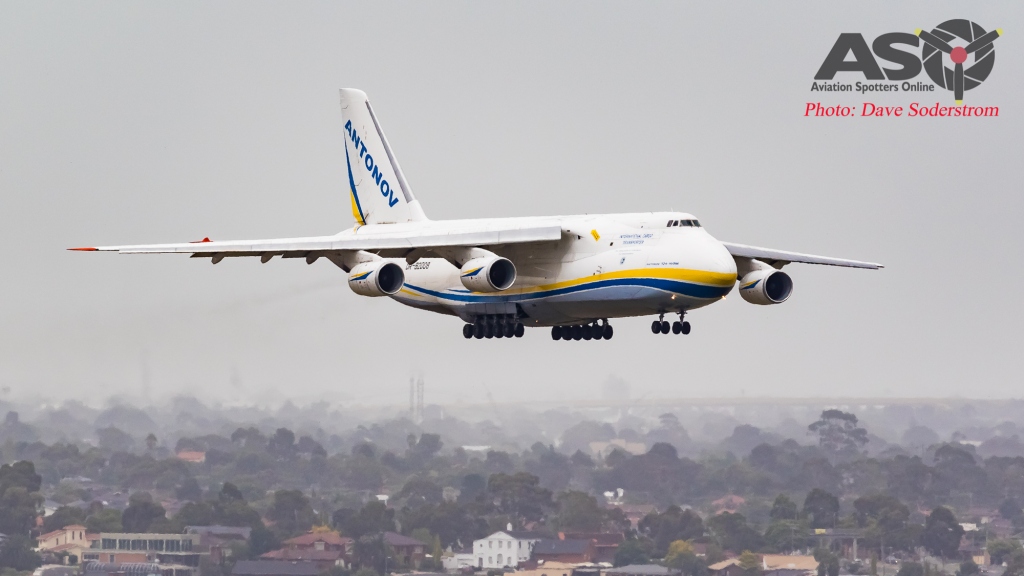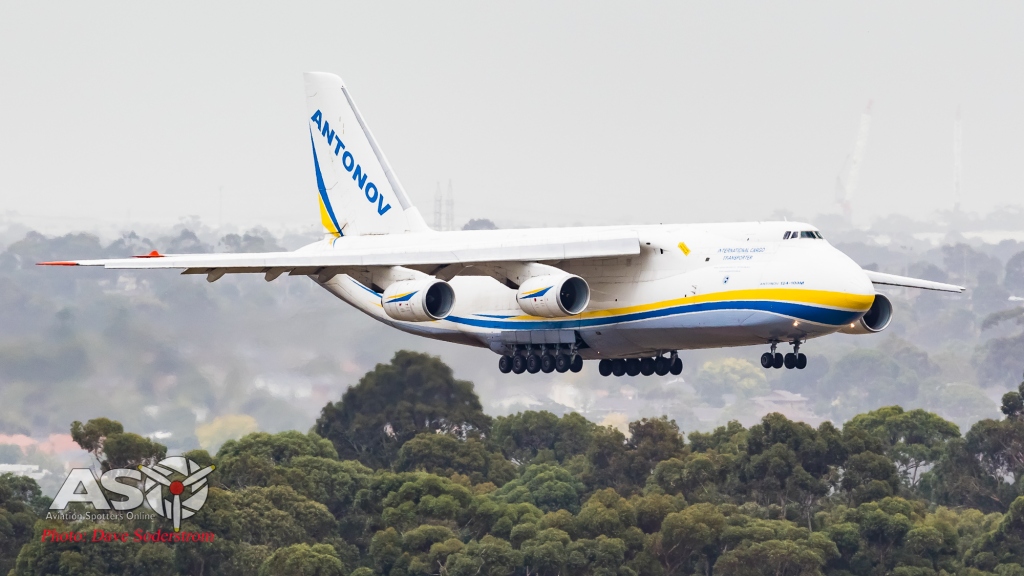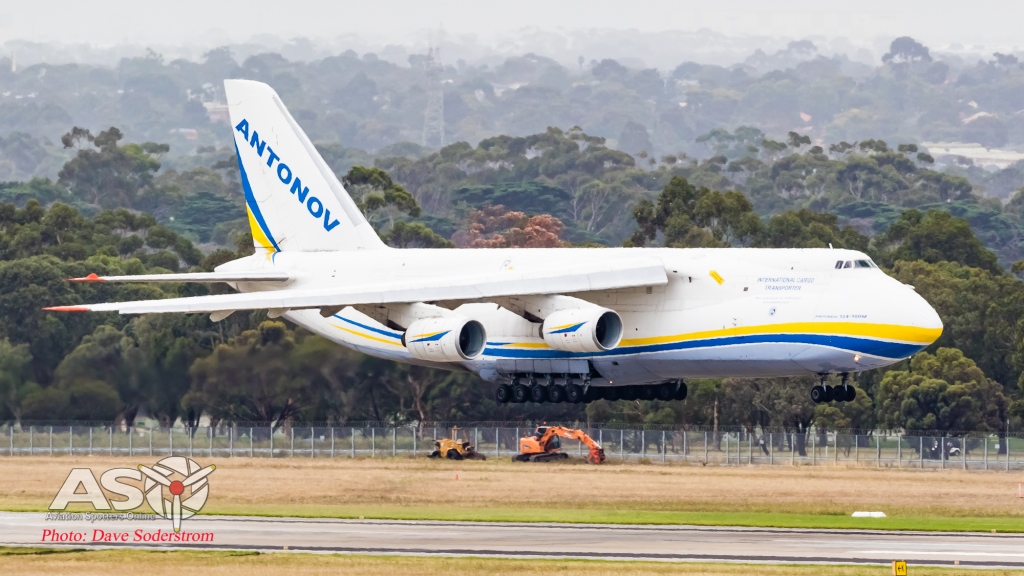 Arriving at Melbourne Airport this afternoon from Perth Airport, was An-124-100 as flight ADB307F. UR-82008 was originally built as CCCP-82008 in 1986 as an AN-124, before conversion to An-124-100 standard in 1992. The airframe construction number is 19530501006. The An-124-100M differs from the An-124-100 with the reduced crew up to 4 persons, Honeywell avionics, and the D−18Т engines series 3 with the extended service life.
The aircraft arrived to load some FLSmidth Equipment. This heavy-grade mining equipment was loaded on heavy haulage low loaders and positioned for loading into the aircraft.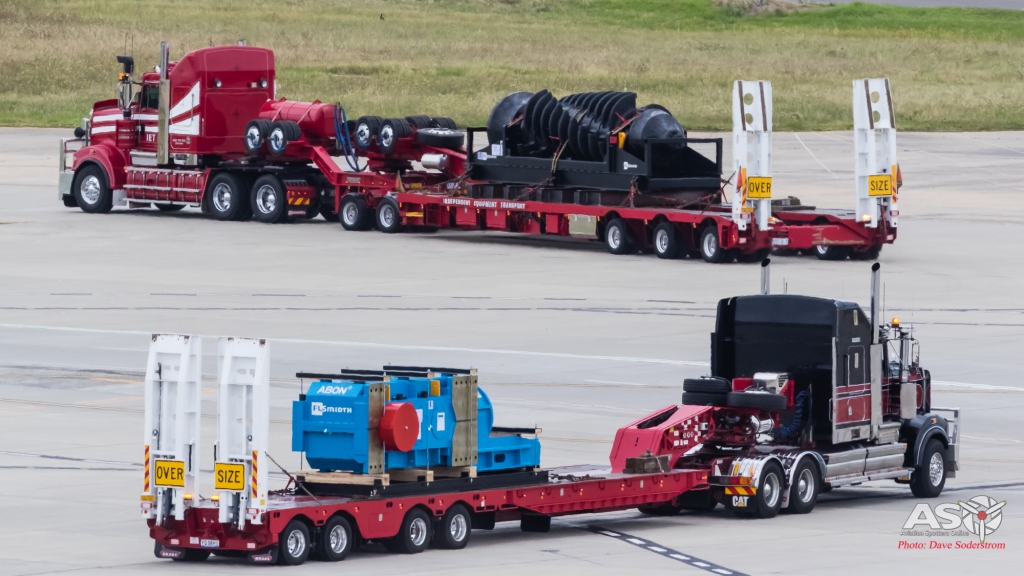 Antonov Airlines is the ANTONOV COMPANY's subdivision that specializes in international cargo transportation. The airlines' fleet includes one An-225 Mriya, seven An-124-100 Ruslans, one An-22 Antei, two An-12s, an An-26, and one An-74T.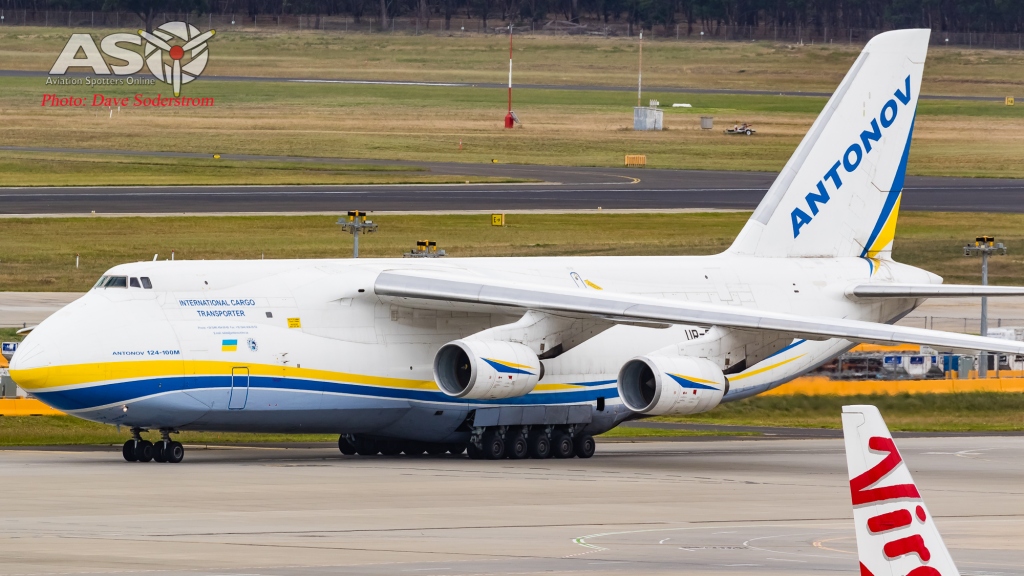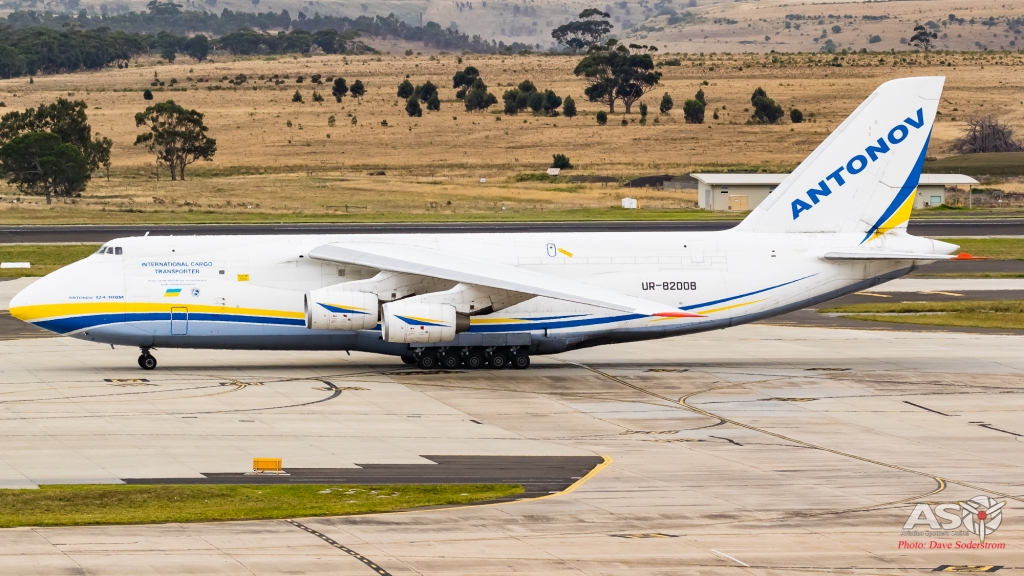 Some Antonov facts, courtesy of their website are as follows:
Antonov Airlines was the first operator to offer the An-124-100 'Ruslan' to the commercial market. Thirty years on, as the owner and operator of seven An-124-100s (including two modernised versions with an increased payload up to 150,000kg (330,693lbs)), Antonov Airlines continues to set the standards.
The An-124-100 can load shipments weighing up to 120,000kg (264,555lbs). However, two of Antonov Airlines' seven An-124-100s have been modified to accept 150,000kg (330,693lbs). To handle this increased weight, a new digital anti-skid braking system has been installed, together with strengthened tyres. The forward loading ramp has also been reinforced to accept heavier payloads. Designated An-124-100M, Antonov Airlines' modernised versions boast upgraded navigation systems (P-RNAV) and fully comply with the latest ICAO avionics and noise regulations, meaning that they can operate globally and without restriction.
The aircraft contains hatches in the upper deck allowing access to the wing and tail unit to facilitate maintenance when proper equipment is unavailable. There is also a well-equipped living area for the crew, which is useful on long-haul flights or when operating in remote areas.
After the loading of the cargo, the aircraft departed Melbourne Airport for Darwin Airport at 10:44 local time as flight ADB3707. The aircraft arrived at Darwin International / RAAF Darwin after four hours and thirteen minutes.
Arriving at a sultry and overcast Darwin Airport at 13:30 local, the Antonov taxied to Gate one.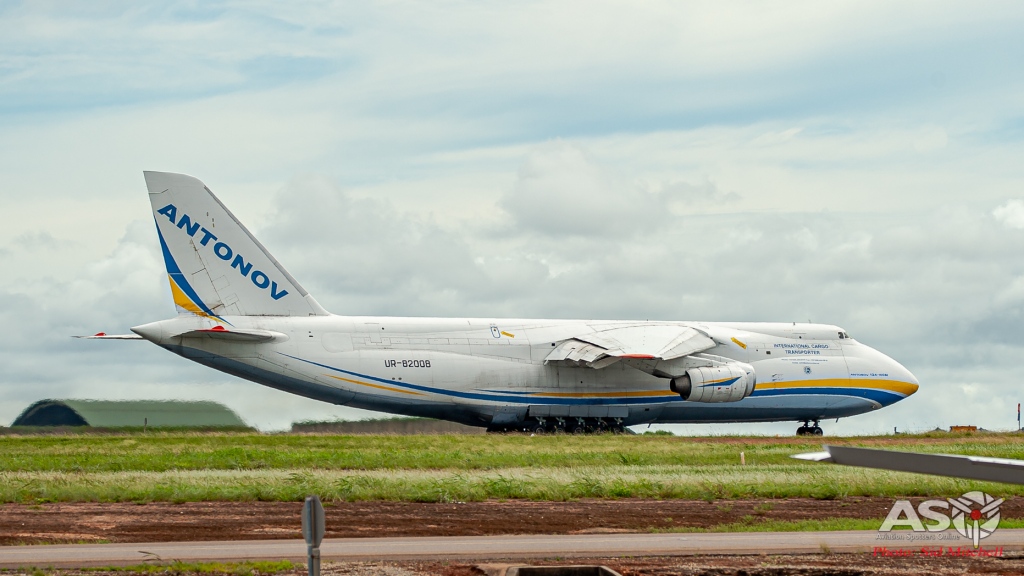 After a top-up UR-82008 taxied for a full-length departure from Runway 29, passing another Ukrainian registered Antonov, Cavok Air's AN-12BP, UR-CEZ, which had arrived during the morning.
Winding up the four Ivchenko-Progress D-18T high bypass turbofans, ADB3707 utilised most of Darwins 11,000′ of runway before climbing out and setting route for Senai International Airport at Johor Bahru, on the southern tip of Malaysia.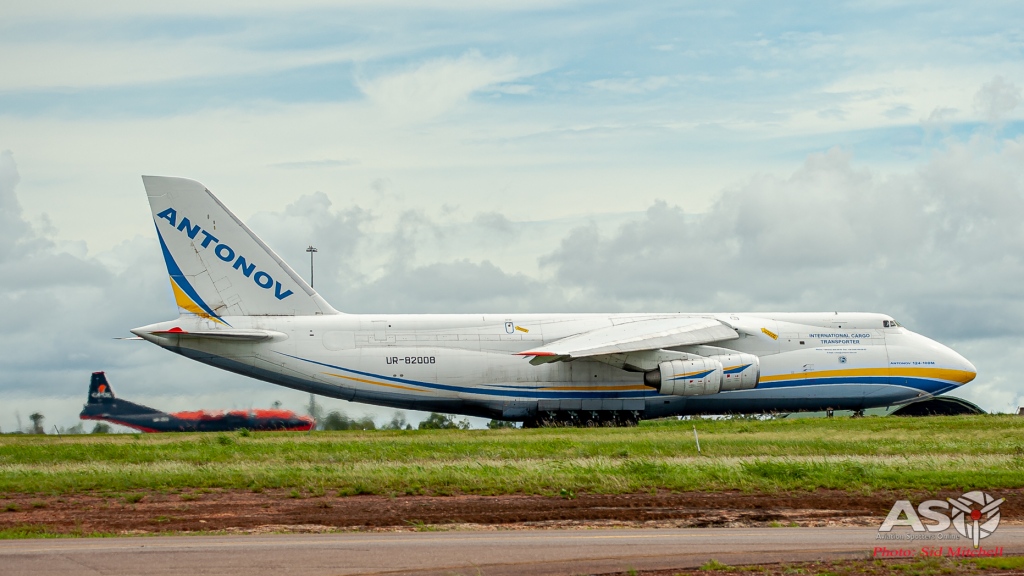 Always great to see the big Russian aircraft in and out of Australia – despite its age (1986), they hold a unique position in the air cargo transportation category.