In announcing the winner of our Warbirds photo competition I need to remind you that your next opportunity to capture a vast array of Warbirds here in Australia will be Warbirds Downunder  at Temora Aviation Museum. Get your tickets now as there is less than two weeks to the event.
Winners are grinners.
Congratulations to Cam Hadlow who was the photographer of the above great detail shot of a P-40 shot at Avalon earlier this year.  Cam's shot will be shortly adorning the Aviation Spotters Online Facebook page as our banner. Additionally ASO will be writing an expose' article featuring more of Cam's work and some tough questions from the ASO team.
Well done Cam.
Runner up.
The contest was competitive with Matt Savage coming a close second with the below air to air shot of a Harvard. Well done Matt, its a great image.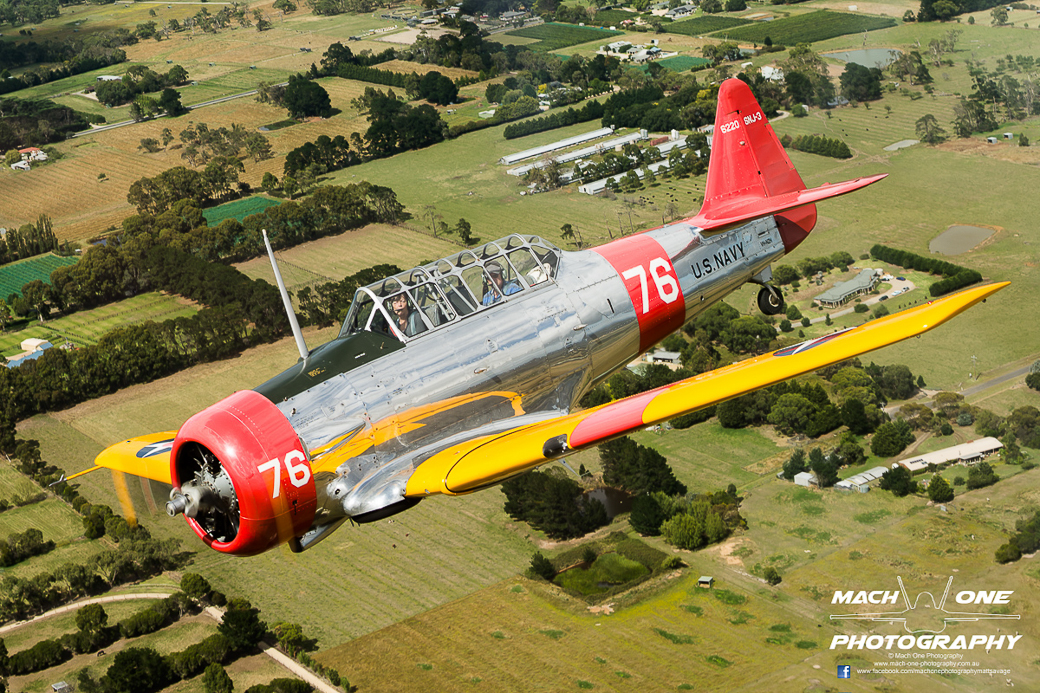 To see the other finalists go here