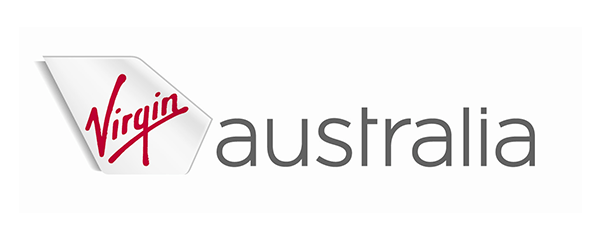 With the recent media releases from the proposed new Virgin Australia owners, American private equity firm Bain Capital. We take a stroll down memory lane and visit the trials and tribulations of Australia's second major full fare airline.
Virgin Brand beginnings
Richard Branson, the founder of the Virgin Group, initially started in business with a magazine called Student. Soon after he started up a mail-order record business. This soon grew and quickly evolved with the opening of a chain of record stores known as Virgin Records. These were later renamed as Virgin Megastores.
It wasn't long before the entrepreneur decided that, he would start Virgin Atlantic airlines. This came about after his flight trip to Puerto Rico was cancelled. A solution was soon at hand when he chartered his own plane the rest of the way and offered a ride to the stranded passengers for a small fee to help cover the cost.
In 1984 the airline flew its maiden flight from Gatwick Airport to Newark Liberty International Airport this taking place on the 22nd June, using a leased Boeing 747-287B G-VIRG, named Maiden Voyager. Tackling the well-established British Airways, a war of words soon ensued between the two airlines. Later after a lawsuit filed by Richard Branson was found in favour of him, BA had to pay costs and damages to the airline and founder.
Starting an airline is no license to print money, and Virgin also had its fair share of ups and downs since it's early days. Virgin Atlantic became profitable within the first 12 months of the airlines establishment. In 1993, Virgin Atlantic declared a loss of £9.3m, even after the airline had rapidly expanded its routes flown.
Fast forward and cumulative losses between 2010 and 2013 amounted to £233 million, the airline also announced it would cut 500 jobs to establish a more efficient management structure.
Sadly, the airlines fortunes haven't got better, in December 2019, Branson announced that he would be scrapping the 31% sale of the airline to Air France-KLM and that Virgin Group would retain its 51% shareholding. Come March 2020, during the start of the COVID-19 pandemic, the airline attracted criticism by asking its staff to take eight weeks' unpaid leave. In May 2020, the company announced more than 3,000 jobs losses in the UK and that they were to end their operations at Gatwick Airport.
The early years Virgin Blue (2000–2006)
Launching in 2000 as Virgin Blue, as a low-cost airline to compete with the local two Ansett and QANTAS. The first of two Boeing 737–400 aircraft, one of which was leased from then-sister airline Virgin Express. The airline started by offering seven return flights a day between Brisbane and Sydney, which soon expanded around Australia. With the airlines headquarters established in Brisbane the then CEO Brett Godfrey certainly wouldn't believe how quickly the fledgling airlines fortunes were to change.
So why the Virgin Blue name? The airline launched an open competition to name itself. It was chosen as a play on the predominantly red livery and the Aussie slang of calling a red-head male 'Blue' or 'Bluey'.
The bright red jets were a stark contrast to the white and blue and red and white of the big two. The airlines fortunes were to grow and expand in 2001. With the collapse of Ansett Australia, the airline quickly grew to become Australia's second domestic carrier. A single aircraft was leased from the Ansett liquidators, to cover the huge shortfall in services, this being Boeing 737-33A VH-CZQ.
The airline soon placed orders for new Boeing 737-800 aircraft with most being leased. Subsequently the Airline also ordered twenty-four of the 737-700 variant. This mix of aircraft replaced the six leased 737-400s which mostly came from Virgin Express, and allowed for greater expansion.
In 2003 a subsidiary named Pacific Blue, was set up to offer a low-cost service between New Zealand and Australia. This new airline in basic Virgin Blue Livery was set up as a low-cost competitor to Air New Zealand and Qantas on trans-Tasman routes. Based in New Zealand, it was renamed Virgin Australia Airlines (NZ) Ltd in December 2011 when its parent company decided to bring all its airlines under the one banner.
In early 2005 logistics conglomerate, Patrick Corporation launched a hostile takeover for Virgin Blue. Patrick had been unhappy for some time with the company's direction. By the closure of the offer, Patrick held 62% of the company, giving it control. In 2006 Toll Holdings acquired Patrick and became the majority owner of Virgin Blue. In July 2008 Toll sold its majority holding
An interesting fact about Virgin Blue, is it is the only other member of the Virgin Airline group that was permitted to use the "Virgin" Callsign. 2009 brought about more woes, due to the World Economic Crisis. Like many airlines around the world found itself with a large number of surplus aircraft, flight and cabin crew. This also brought about lots of internal changes including operating a number of Pacific Blue's international routes under a wet-lease arrangement.
Further expansion was on the horizon when in 2010 the airline gave Boeing, an order for up to 105 brand new 737-800 aircraft from Boeing. The type was to become the domestic and international type of choice serving all ports in Australia and to several destinations in New Zealand and also Samoa, Phuket, Bali, Port Moresby, and Honiara as examples.
The airline further expanded its foot print in Australia when it ordered 20 Embraer E-jets which broken down were a mix of six Embraer 170s and 14 Embraer 190 jets. These where the first of the type in Australia. They were ordered specifically so that the airline could re-enter the Sydney – Canberra market that it abandoned in 2004, and to fly to less populous areas around Australia where the Pax numbers of a 737 couldn't be justified.
The first Embraer 170 arrived in Australia in September 2007. Spotters regularly refer to these aircraft as the 'Jungle Jets'. The aircraft were often preferred by travellers over the 737 as the aircraft offered a two plus two seating arrangement with room to spare.
Further expansion was launched in 2006 when the airline announced its intention to operate up to seven flights a week to the US through either Los Angeles or San Francisco. At that time, Qantas and United Airlines competed in the Australia-US transpacific market. The airline was given permission for ten flights a week to the US by Australian regulators on 24 July 2007.
Approved by the US regulators in 2008, after signing an open skies agreement between Australia and the US. Virgin Blue launched a fully owned subsidiary with a separate Air Operator's Certificate, named V Australia. Again this the result of a public naming competition. Five specifically branded Boeing 777-3ZGERs were ordered for the operations. The services began in 2009 initially between Sydney Airport and Los Angeles. This was expanded with services from both Melbourne and Brisbane airports.
The Tigers Tail.
It was time for a new player to enter the Australian skies in 2007. This began when the Foreign Investment Review Board gave approval for Tiger Airways Holdings the Singapore-based holding company. The company desired to establish a wholly owned Australian subsidiary in March 2007.
On 16 March 2007 Tiger Airways Australia Pty Ltd was incorporated in the Northern Territory, with the company headquarters in Melbourne, with Melbourne Airport being the airline's hub. The airline was to be modelled on sister airline Tiger Airways in Singapore. Tiger received its Air Operator's Certificate on 22 November.
Tiger Airways first scheduled flight was TT 7402, which departed from Melbourne for the Gold Coast on 23 November 2007. Flying the Airbus A320. Virgin Australia Holdings announced its intention to purchase 60% of Tiger Airways Australia. The deal was completed in July 2013, after the airline had changed its name to Tigerair Australia
2011 a black cloud appeared for the airline. On the 2nd of July, Tigerair Australia was suspended from flying by CASA due to "various" safety concerns. The grounding coincided with school holidays in New South Wales and Victoria. The airline's image was heavily tarnished after this. After five weeks CASA lifted the ban and Tigerair Australia recommenced operations on the 12 August
The airline had another change in 2014, Virgin Australia Holdings announced plans to acquire the remaining 40% of Tigerair for $1. Yes, $1! Virgin retained the Tigerair name and acquired the brand rights for Tigerair to operate to some international destinations from Australia.
In early 2020, it was announced that Tigerair's fleet would reduce from 13 to eight, and also exit five loss-making routes, and close its Brisbane base.
With Virgin Australia filling for bankruptcy protection in April 2020, Tigerair Australia was terminated with immediate effect with its 3,000 employees losing their jobs. A sad end to the airline short tenure in Australia.
VB to VA why the change?
It was in May 2010, Brett Godfrey officially stepped down as Virgin Blue CEO after steering the company through its first 10 years. John Borghetti, who was a former Qantas executive general manager, took over as the CEO. Borghetti quickly came across to Virgin after he wasn't selected by the QANTAS board to head the airline. This role going to Alan Joyce, who continues in this role today.
On the 4th of May 2011, the airline revealed its new name, Virgin Australia. This also saw the introduction of its new livery. In addition to the new name, new styling, branding, livery and type of airline, (moving from low cost to full fare) the airline also showed off its new flagship aircraft the Airbus 330. The new larger wide-body aircraft were acquired for use to compete with Qantas on the transcontinental network routes. This was culminated with the introduction of business class across the Virgin Australia network.
Another change in 2011 occurred, when the airline entered a 10-year strategic alliance with Perth-based Skywest Airlines to operate up to 18 new Virgin-branded ATR-72 aircraft from mid-2011.
Another division of the airline was launched in July 2015. Virgin Australia Cargo started after the airline's contract to carry freight on behalf of Toll expired. Initially Cargo was carried on two leased Pionair Cargo Convair CV-580s. This was upgraded when Pioneer purchased BAe-146 Aircraft.
Further growth of the airlines international destinations occurred in 2017 when it launched flights to Hong Kong. Even Richard Branson turned up for the event inside a Chinese dancing dragon. See our report on this event here: http://aviationspottersonline.com/virgin-Australia-launches-melbourne-hong-kong-services-with-a-special-guest/
By 2013 Air New Zealand owned 23% of the company, this short lived part ownership lasted until 2016. With the airline selling its remaining 2.5 percent. This had been reduced with further ownership changes.
Virgin Australia fleet and subsidiaries.
Prior to the airlines collapse, the airline operated a varying fleet to serve its domestic, regional and international destinations.
The fleet broken down included the following:
5 x Boeing 777-300ER
6 x Airbus A330-200
73 x Boeing 737-800
2 x Boeing 737-700
The Virgin Regional Fleet was as follows:
15 x Fokker F-100
8 x ATR-72
5 x Airbus A320
Come 2016 another change of ownership saw the Chinese aviation holding company HNA Group, purchase 13% of Virgin Australia Holdings. This later increased as time went on
2019-2020 the sudden stop
The airline changed its outstanding order for 17 Boeing 737–800 aircraft to the MAX model in 2015. With a total order of 40 aircraft. In August 2018, the airline amended its order and converted 10 of its 737 MAX 8 orders for the larger MAX 10 variant. Deliveries of the MAX 10 were to begin in 2022.
2019 came and it was in February that saw Paul Scurrah being announced as Borghetti's successor, with Scurrah commencing as CEO on 25th. Just one month later he announced the grounding of the equivalent of 53 planes due to the global COVID-19 pandemic.
April 2019, saw the airline deferred deliveries and converted 15 MAX 8 orders to the larger MAX 10 variant. Deliveries of the MAX 10 were scheduled to start in 2021. Following the worldwide groundings and suspensions of production and deliveries of the 737 MAX aircraft. And the subsequent filing of Bankruptcy in April 2020 it remains to be seen if the new owners of Virgin 2.0 will take up these orders.
Virgin entered voluntary administration on April 21 owing almost $7 billion to more than 12,000 creditors. This coupled with the worlds Covid-19 crisis was a crippling blow.

It was announced in mid June by the airlines administrators, that American company Bain Capital who are a private investment firm based in Boston, Massachusetts, where the news owners of the airline. This came after its bidding rival Cyrus Capital Partners, a New York-based hedge fund, made an announcement it would withdraw its bid.
Bain Capital announced its plan for the airline which meant highlighted it would streamline its fleet and fly only the Boeing 737, "to realise cost efficiencies and remove operational complexity", which mean the end of operations for the Airbus A330s and Boeing 777s.
On the 10/8/20 the last Virgin Australia international flight to Los Angeles, was operated. Thus ending the Boeing 777s time with the airline.
It was announced in Mid August that REX Airlines was finalising a deal to take up to ten Boeing 737s from Virgin's fleet. These leased aircraft which are no longer required under Bain's ownership would be used for flights between Australian capital cities. Watch this space as no doubt should this happen there will be a lot of Virgin staff moving across to REX to operate these 737s.
Conclusion
So is where too for this once quirky airline? No doubt the Bain Capital group will want to see a quick reward for their investment in the airline. Domestically the airline will be trimmed to regain profitability. The Virgin Regional arm will likely continue to provide a feeder network in Western Australia. Will Virgin Australia aircraft be seen at International airports again; one would hope so.
Whatever the outcomes, whatever the changes, what ever the routes flown, Virgin has become a welcome part of air travel for Australian's. The ASO team have certainly used the airline in our travels and we all found the crews to be great to travel with.
Virgin Australia come back strong as we can't wait to be on board again.
Dave