At this time of the year Australian's thoughts are commonly of the men and women who have served our country on the ground, in conflicts from Papua New Guinea, France and Africa. Images of trenches or muddied tropical tracks or desert warfare with tanks or horses. At Caboolture airfield over this past weekend there was a focus on the our serving personel that took to the skies in every conflict Australia has been involved in throughout the first three quaters of last century.
The Australian Vintage Aviation Society (TAVAS) hosted the Great War Flying Display. TAVAS's flying collection of WW1 era aircraft is the best in the country and this collection was complimented by aircraft used in every major conflict from WW1 through to Vietnam. The display weekend was an excellent segway into ANZAC day and was well supported by all of the museums and vintage aircraft maintainers based at Caboolture as well as plenty of local and visiting aircraft.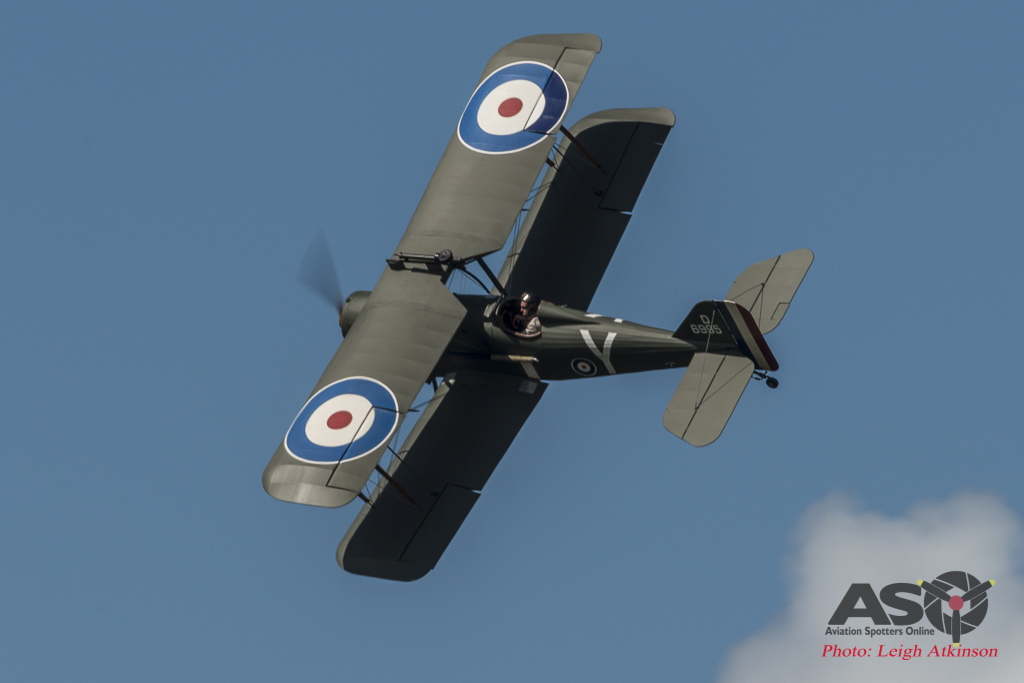 An interesting contrast to all the canvas and wood of the early 20th century is the RAN's new Seahawk Romeo MH-60R. It made a welcome appearance on both days of the show.