I nervously smiled as we finally lifted off the ground and departed from Boeing Field towards our first destination, Renton.
The words of someone who is scared of flying? No.
Just someone who has never been in a helicopter before!
Those who know me would be aware that I fly passenger planes for a living so heights are no issue, but having never really trusted helicopters (or otherwise known as a random collection of parts moving in the same direction) I was always going to be a tad apprehensive of this flight.
Thanks though, in no small part to the professionalism of the person behind the controls, friend and fellow pilot Bernie Leighton, I was soon at ease and having the time of my life!
The chopper itself, a Robinson R-44 (N129WM), is a staple around the world for all manner of jobs, from mustering to our use today, air-2-ground photography.
We departed Boeing Field and headed for Renton airport, a short 5 minute flight covering around 4 nautical miles.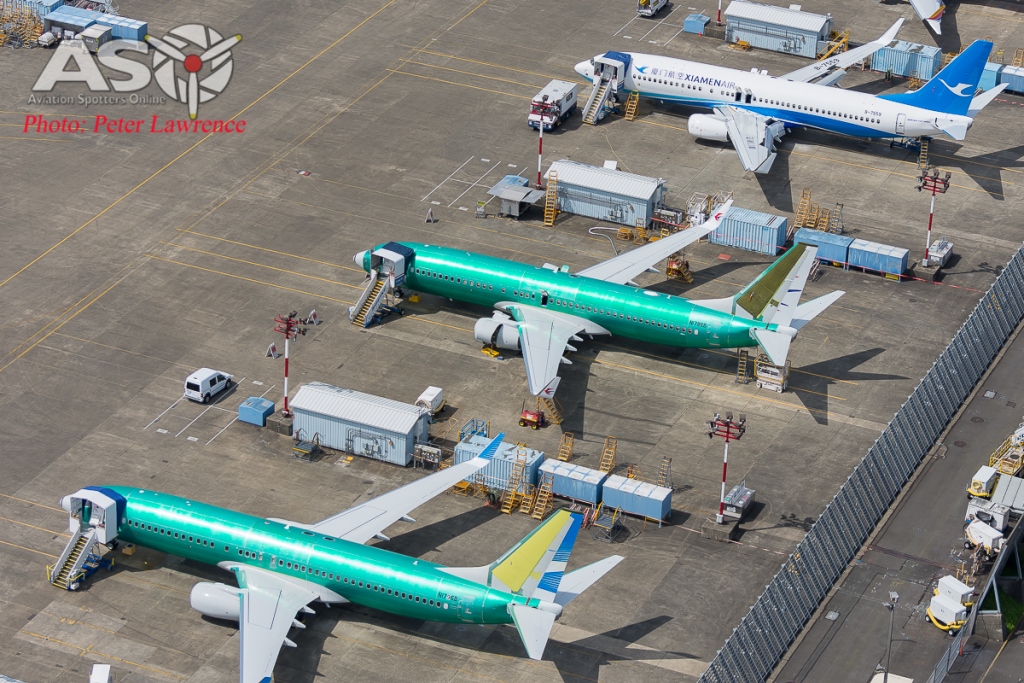 As well as seeing 737 bodies out in the open during the day, the highlight at Renton was seeing the first of the Australian P-8's on the ramp getting ready for its first flight, which occurred only days later.
After 15 minutes or so we departed Renton and headed north towards the holy grail of civilian airports, Paine Field….home of The Boeing Aircraft Company.
I must point out before we got to KPAE (it took about 15 minutes to transit) we passed over some spectacular scenery, from rolling hills to beautifully leafy suburbs (including the awesome looking Google offices!).
Arriving at Paine Field we were treated to a spectacular line-up of aircraft, from the expected Boeing 747, 777 & 787's to some more unusual types.  These included a KC-46 in the final stages of assembly, and a 747-8i with no exterior markings that I later found out was being prepared for a private middle eastern buyer (oh to have that sort of money!).
It was amazing how helpful air traffic control were in allowing us almost free reign over where we went.  This was also helped by the outstanding piloting skills shown by Bernie!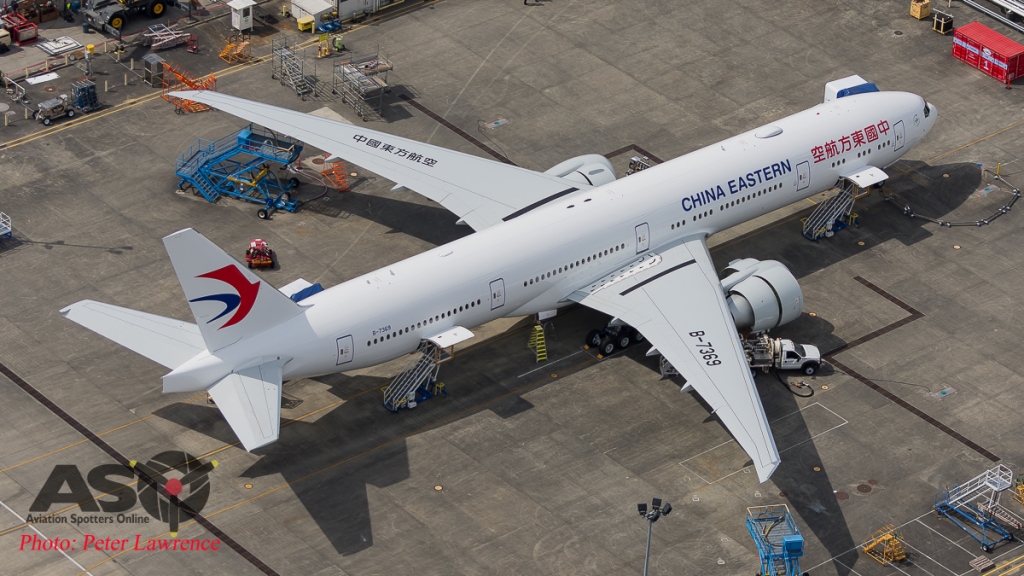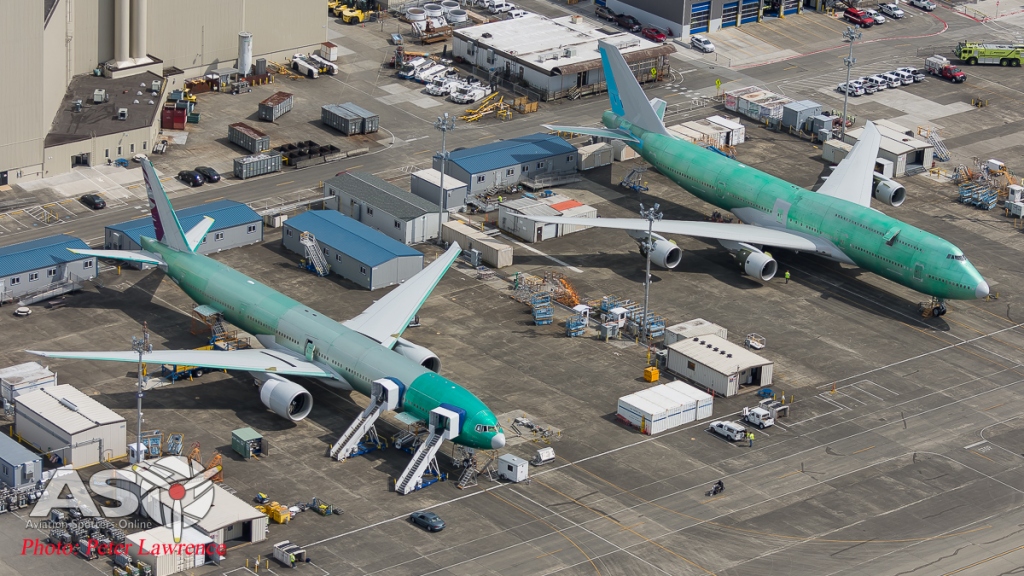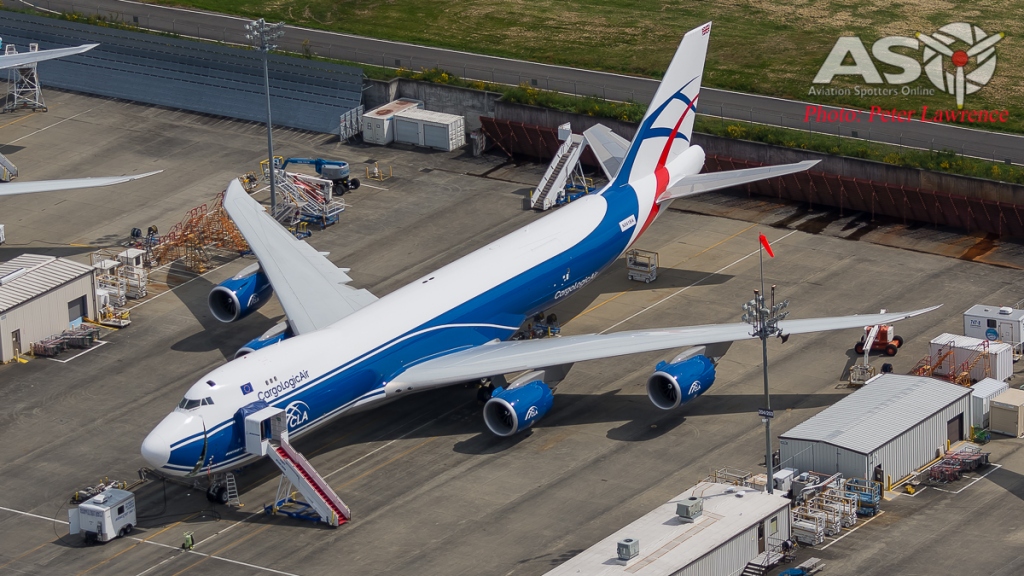 After a good 20-25 minutes at Paine Field we had to start the journey home.
We took in some more Seattle city highlights and then arrived back at Boeing Field for our final 15 minute photo shoot.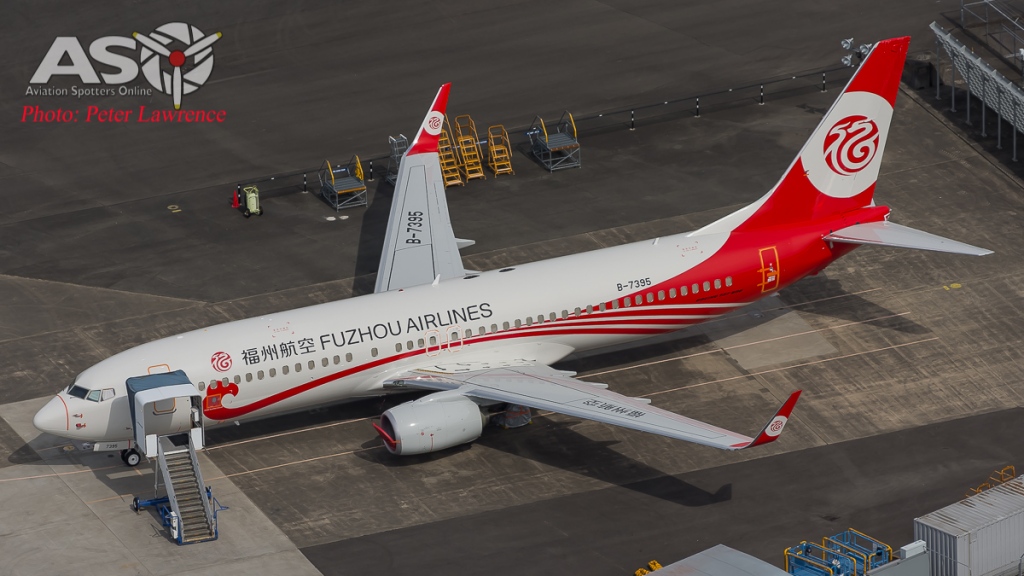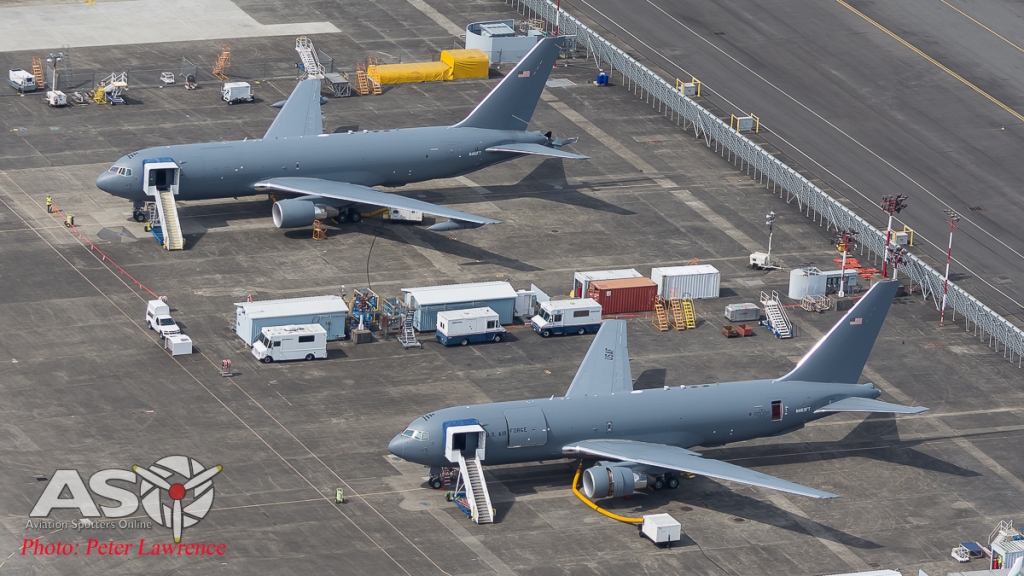 Again we were greeted by a bevy of targets, including a mass of 737's in various guises (737 MAX test aircraft, multiple civilian airliners and a mass of US Navy P-8's).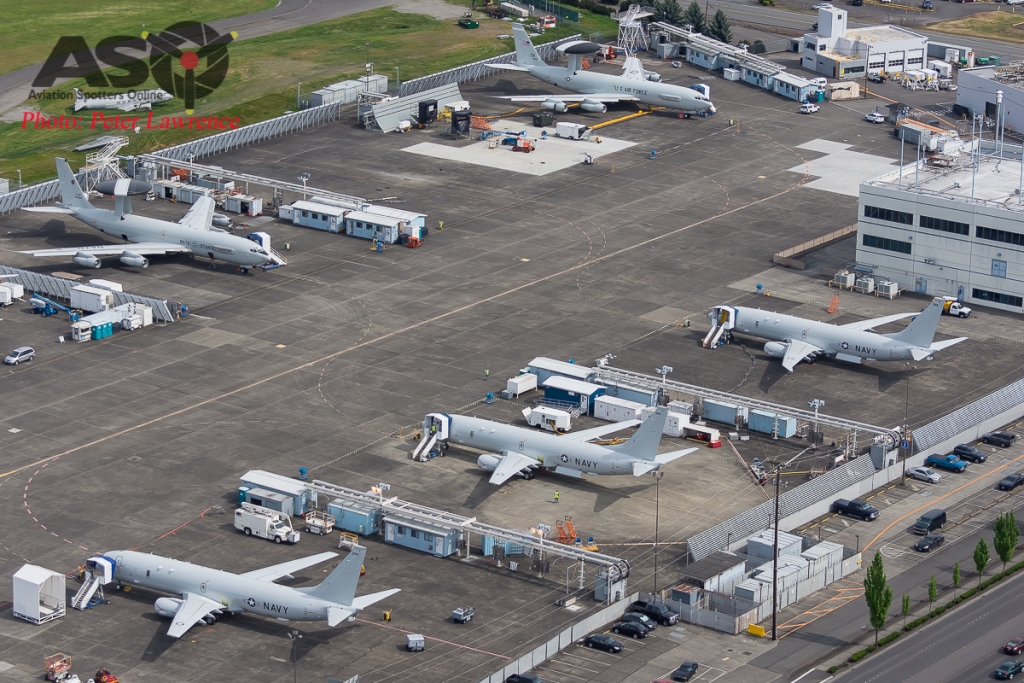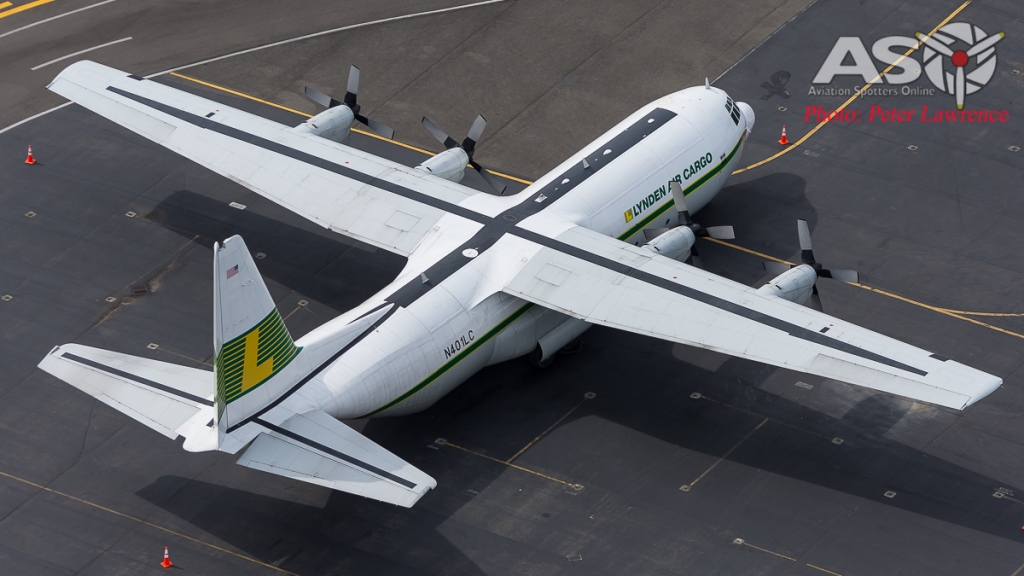 We also grabbed a few shots of the other interesting craft, including a Lynden Air Cargo L-382, the Boeing 757 F-22 Avionics testbed and one of my favorites, a USMC AV-8B Harrier II from the VMA-211 Wake Island Avengers, based at MCAS Yuma, AZ.
All in all it was a very enjoyable 75 minute flight, one that I won't soon forget.
I had the privilege of having my dad join me for the trip so it was a great journey for both of us.
Again I cannot thank Bernie and Atomic Helicopter Services enough for making it such an incredible experience.  If you are looking to do any sort of helicopter work in the Seattle area, from this type of aerial photography to just a simple tourist joy flight, I can't sing their praises enough.
Thanks again for reading….it's off now to work on the next air-2-ground report, this time from Tuscon, Arizona!
http://www.atomichelicopters.com/