The start of the year has kicked off well and truly for the RAAF. With units currently in the US for Exercise Red Flag further departures happened this week with a C-17 heading to Guam in preparation for Ex Cope North. Further departures from RAAF Amberley this morning (Sunday) saw the departure of the awesome KC-30 tanker/transport and four kitted up Super Hornets on route to Guam.
It was a pleasant morning for spotting and we selected a location that we hoped would get us under the flight path. We weren't disappointed, as the heavy (KC-30) departed and climbed she went straight over the top of us and as she banked she provided some attractive wingtip contrails (see images above and below).
As the Tanker circled and climbed, the first of the somewhat faster and much louder (OH yeah!) F/A-18F Super Hornets popped up over the treeline. From our vantage point we were lucky enough to get the Hornet and the Tanker intersecting.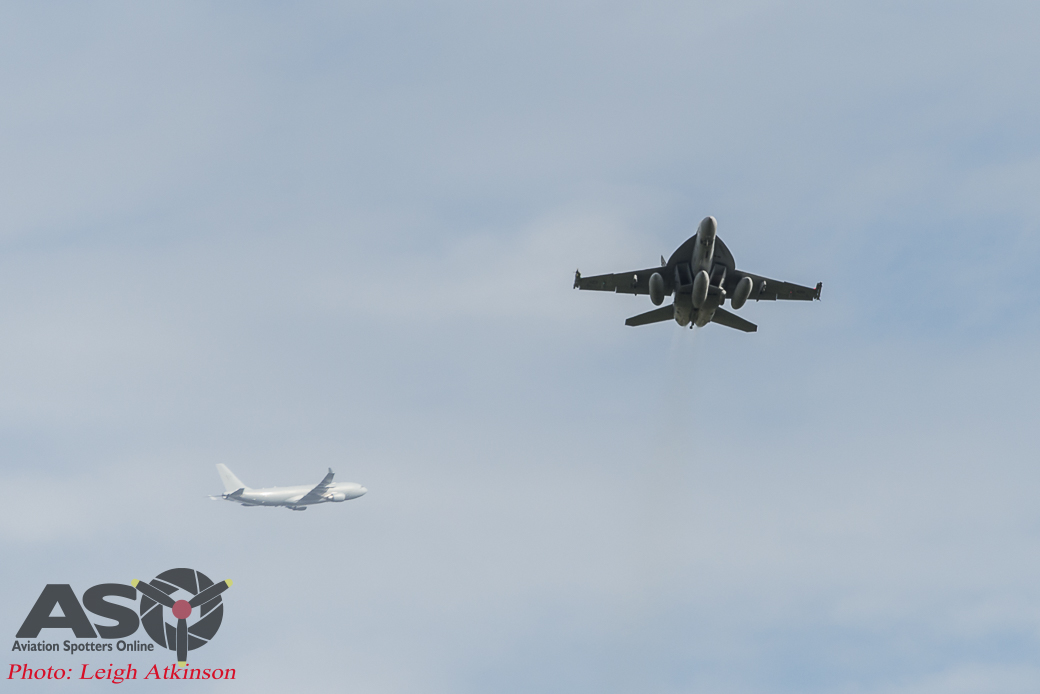 In quick succession and each in a tighter arc to catch the lead and the Tanker they are no doubt escorting to Guam, the other Hornets launched into the otherwise peaceful sky.