The close-knit community at Luskintyre, a small grass airfield west of Newcastle NSW, held a wonderful afternoon for friends and family back in November to mark the Christmas Season for 2017.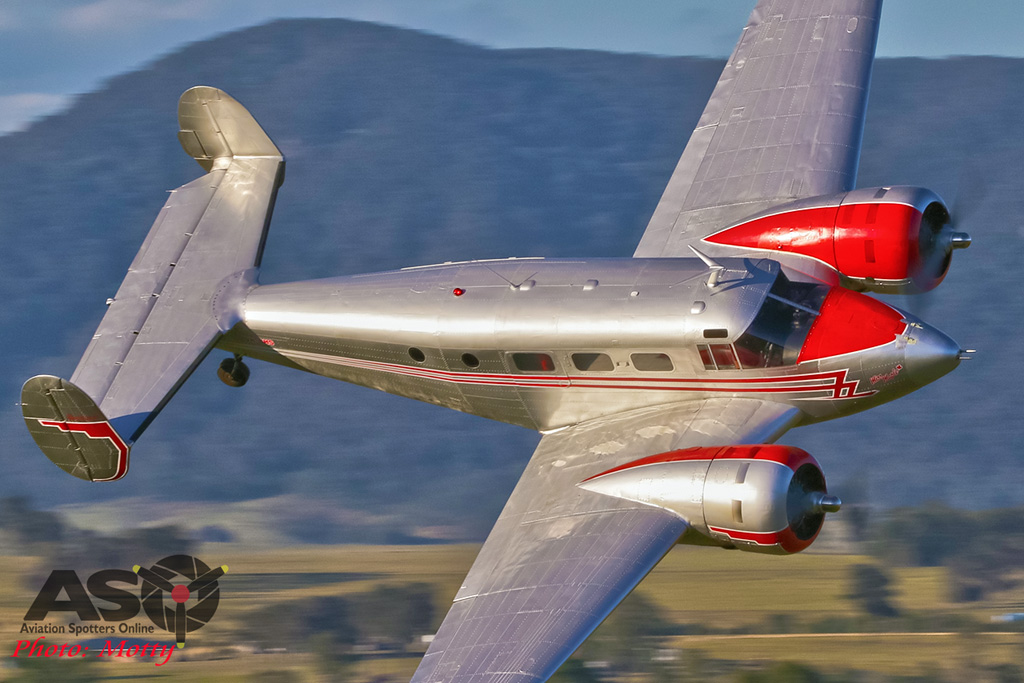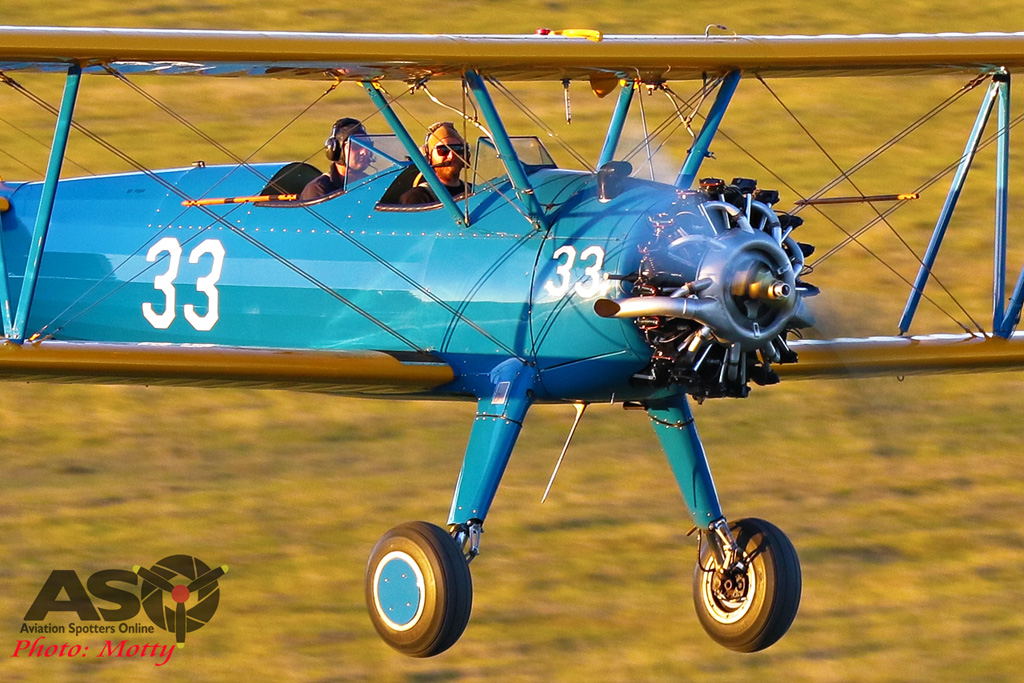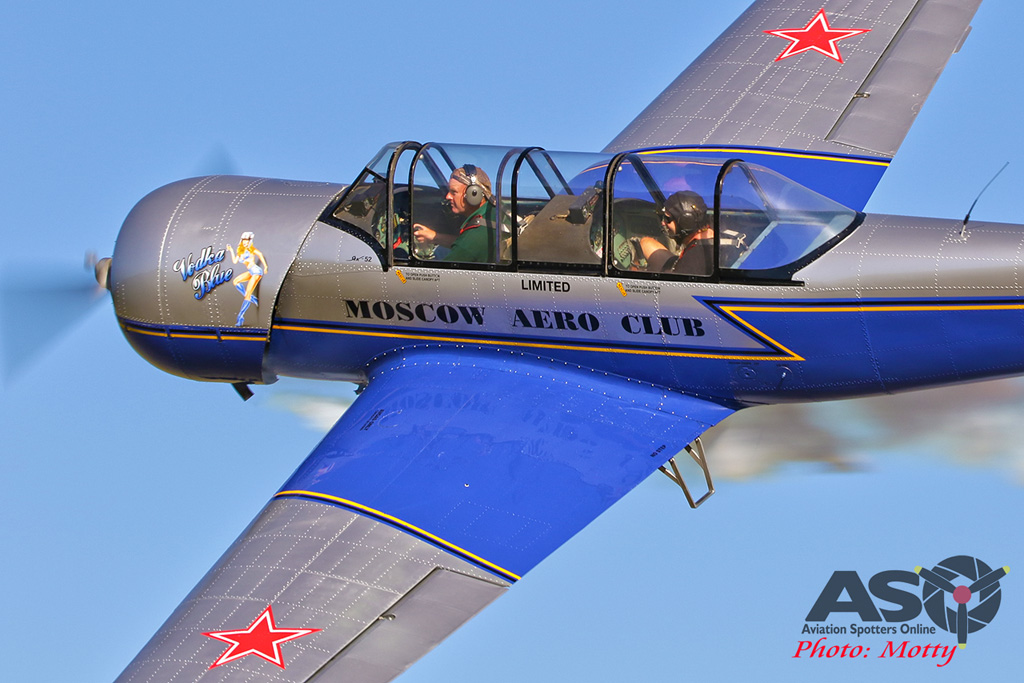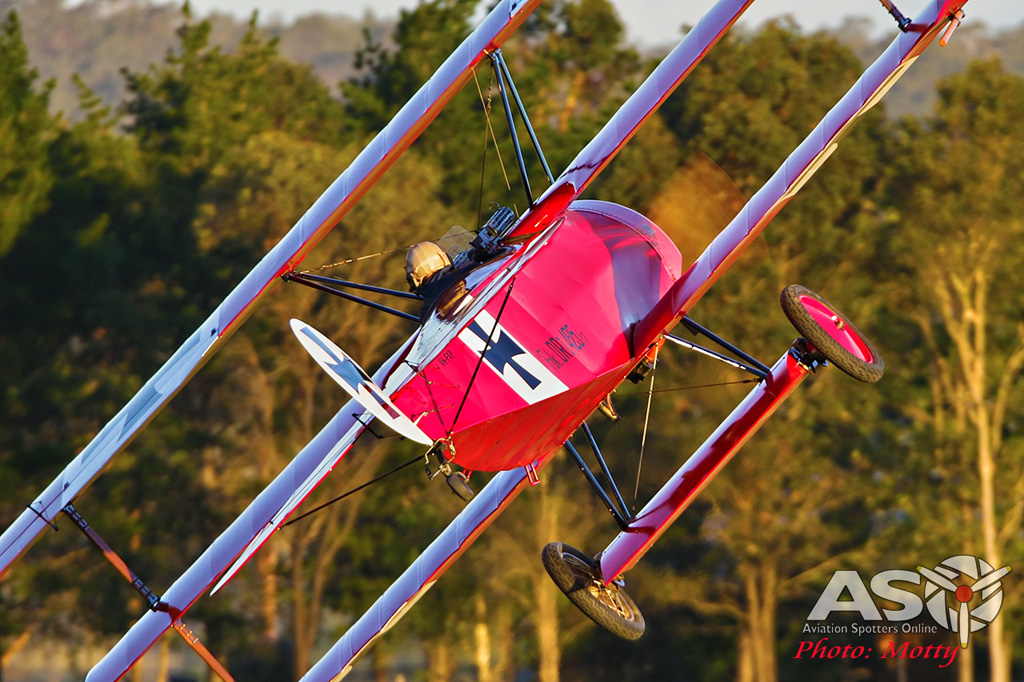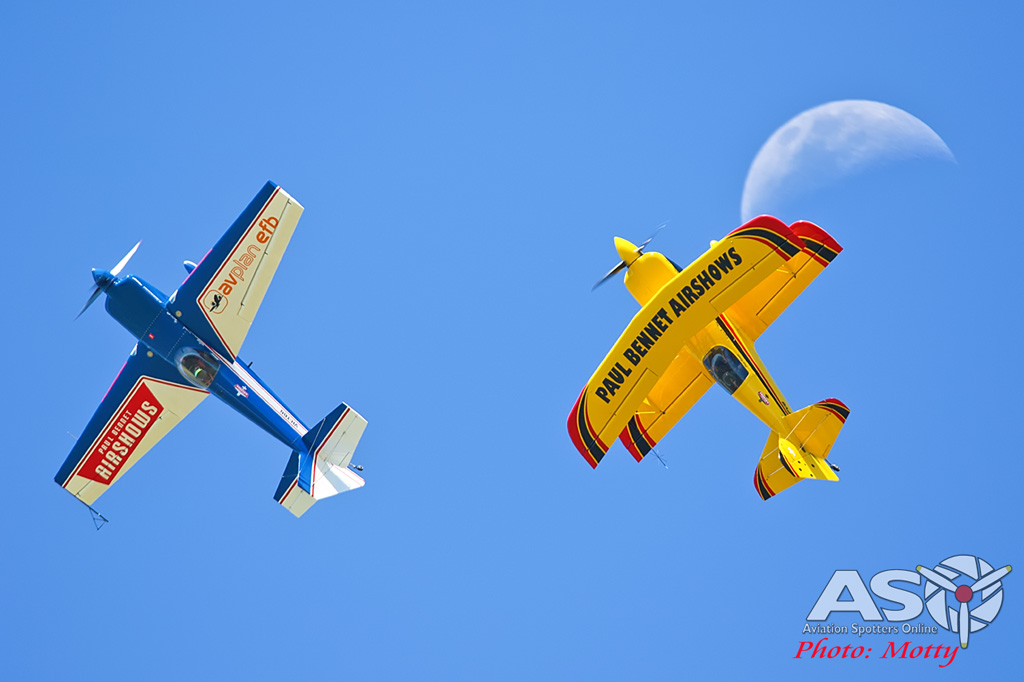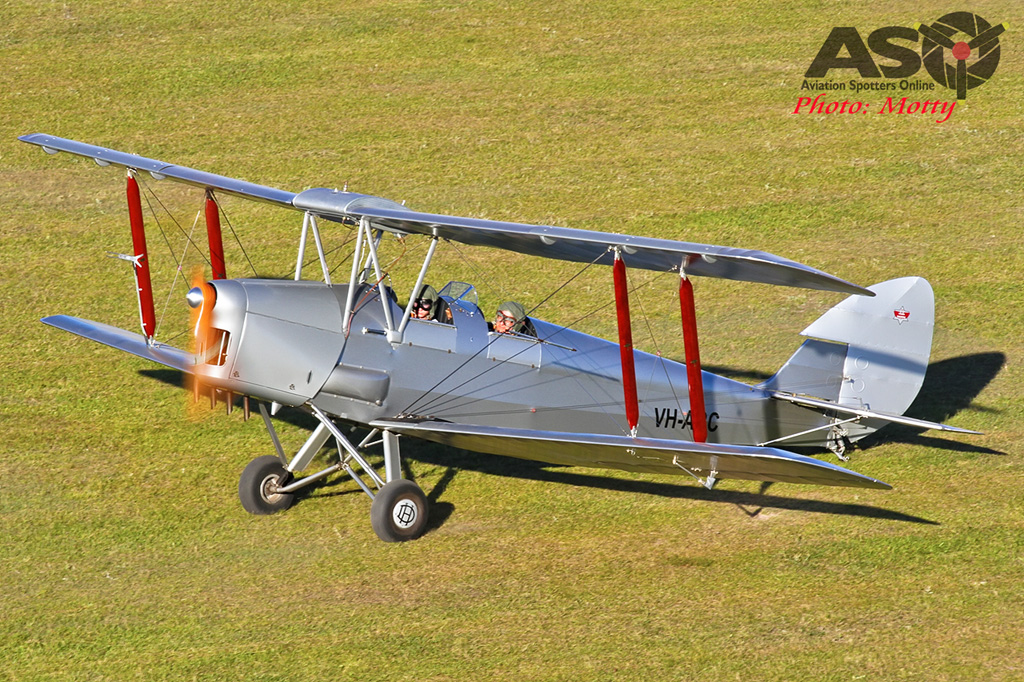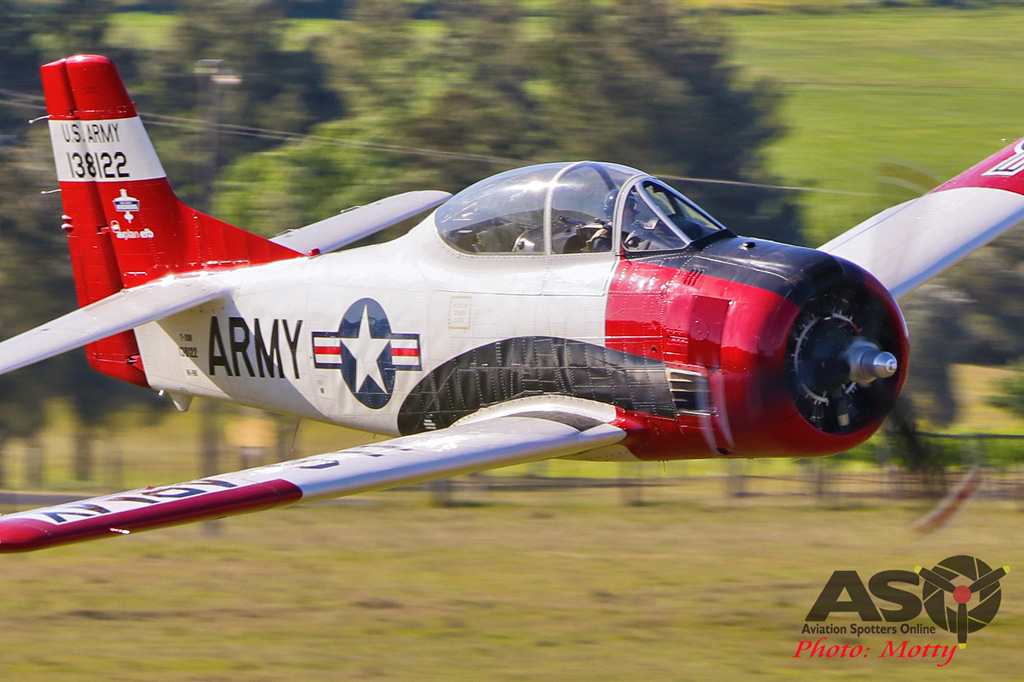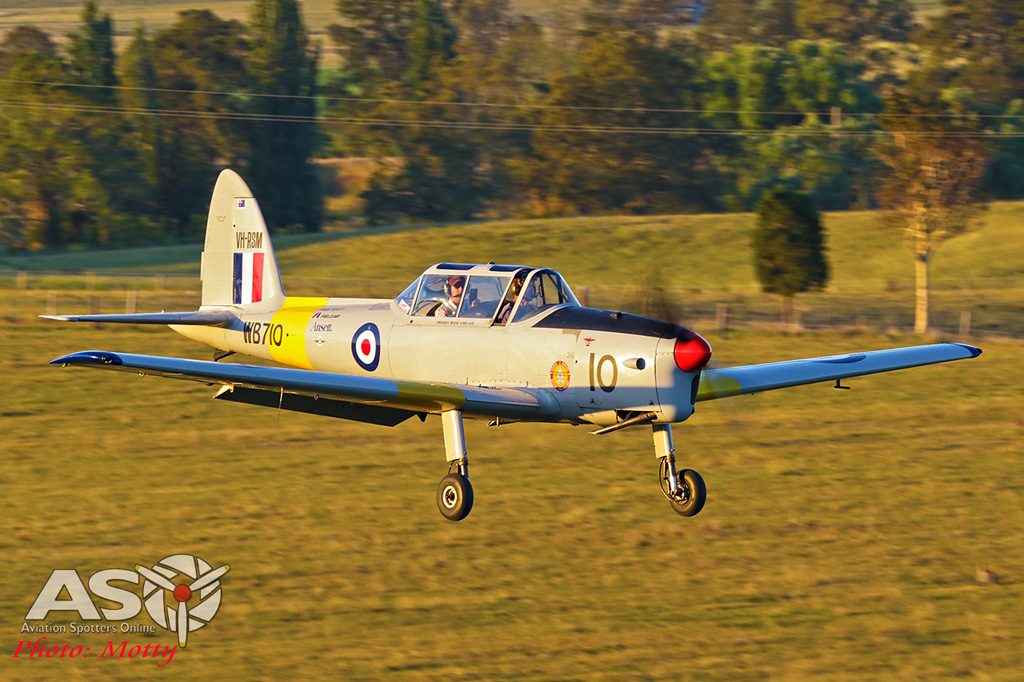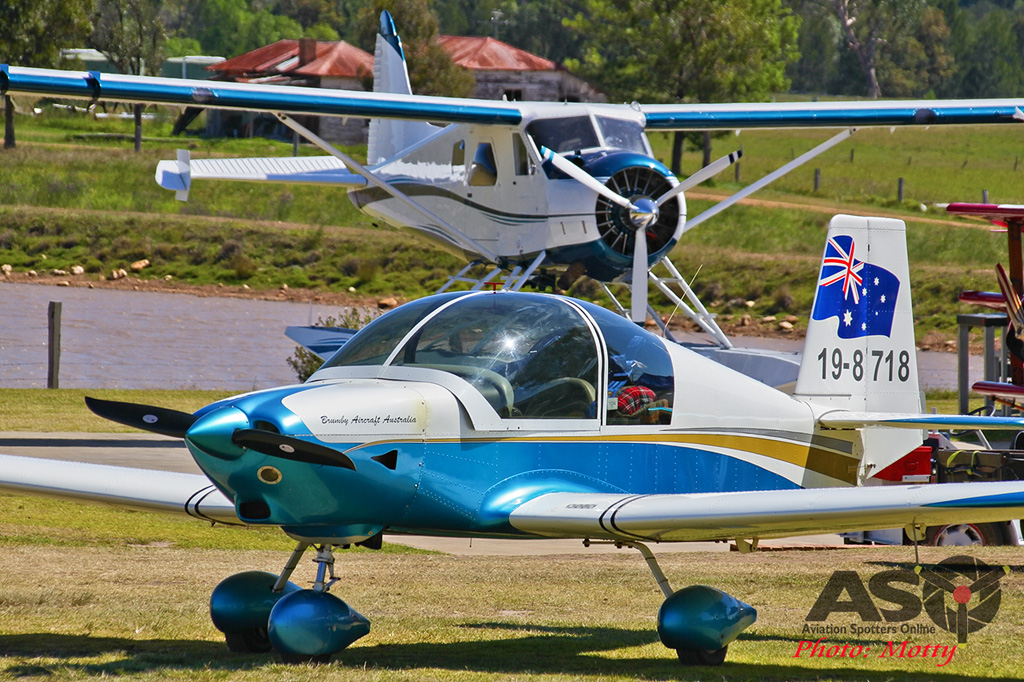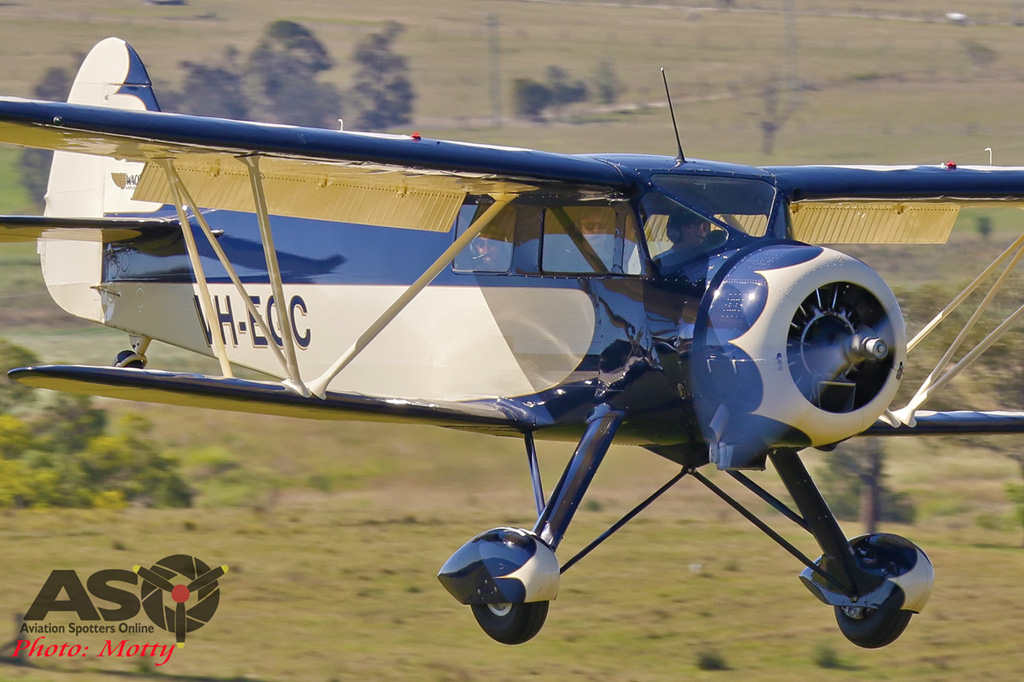 The afternoon was blessed with great weather which helped ensure a great turnout of both locals and visitors and their machines. A range of interesting and historic aircraft were on show, including a pair of Stearmans, various Yaks, a Chipmunk, Fox Moth, Waco biplane, Stampe, Cubs, Stinsons and even TAVAS' Fokker Triplane replica, which is still at Luskintyre for the time being (see our earlier report on this HERE).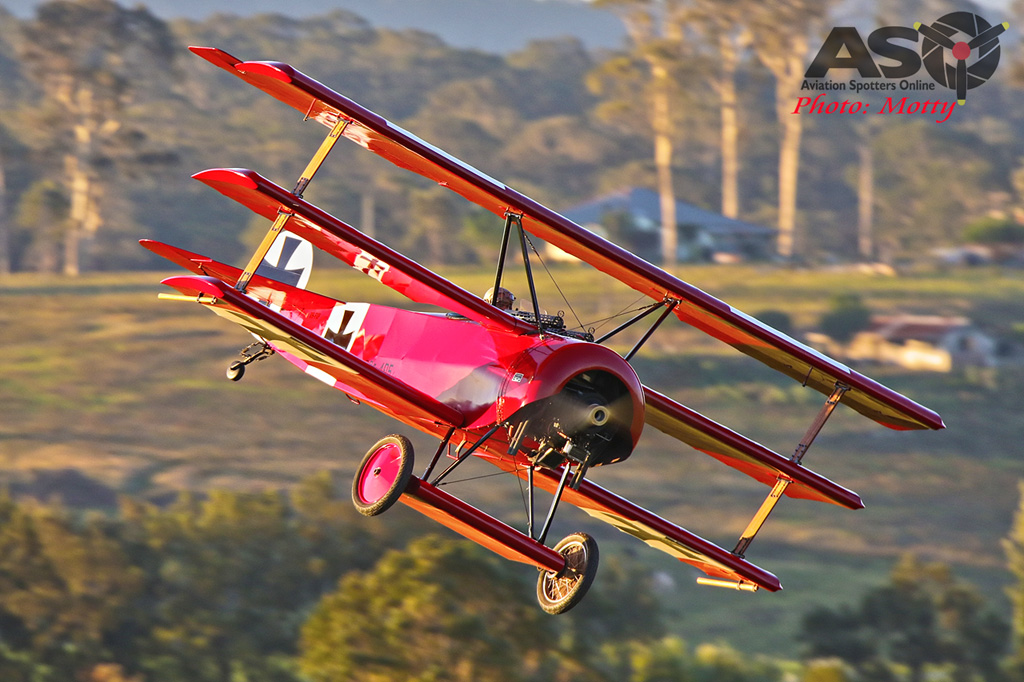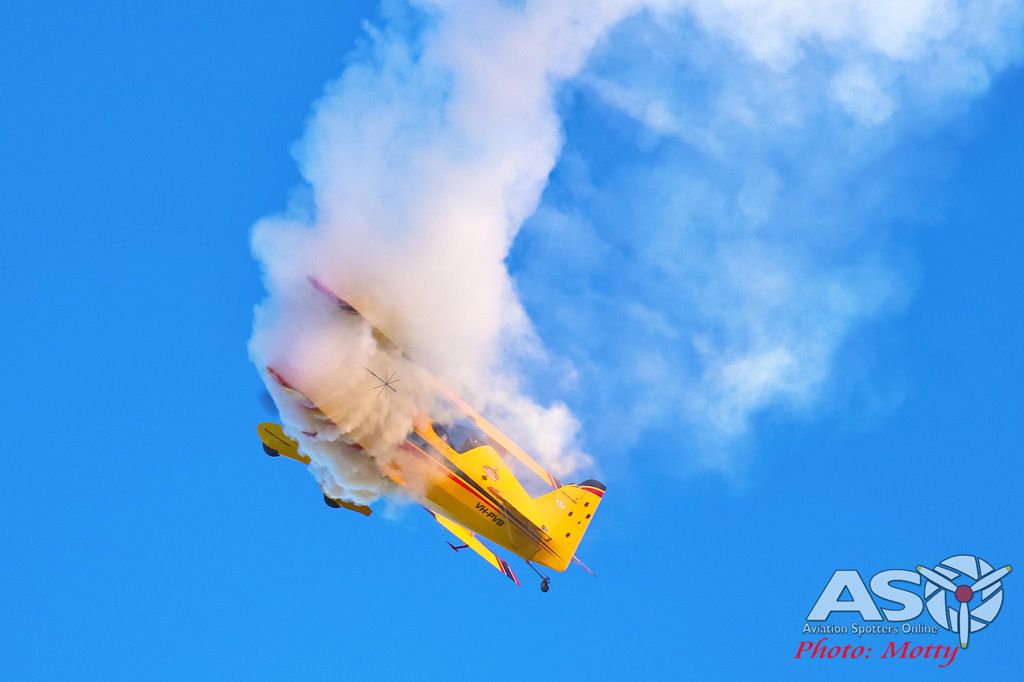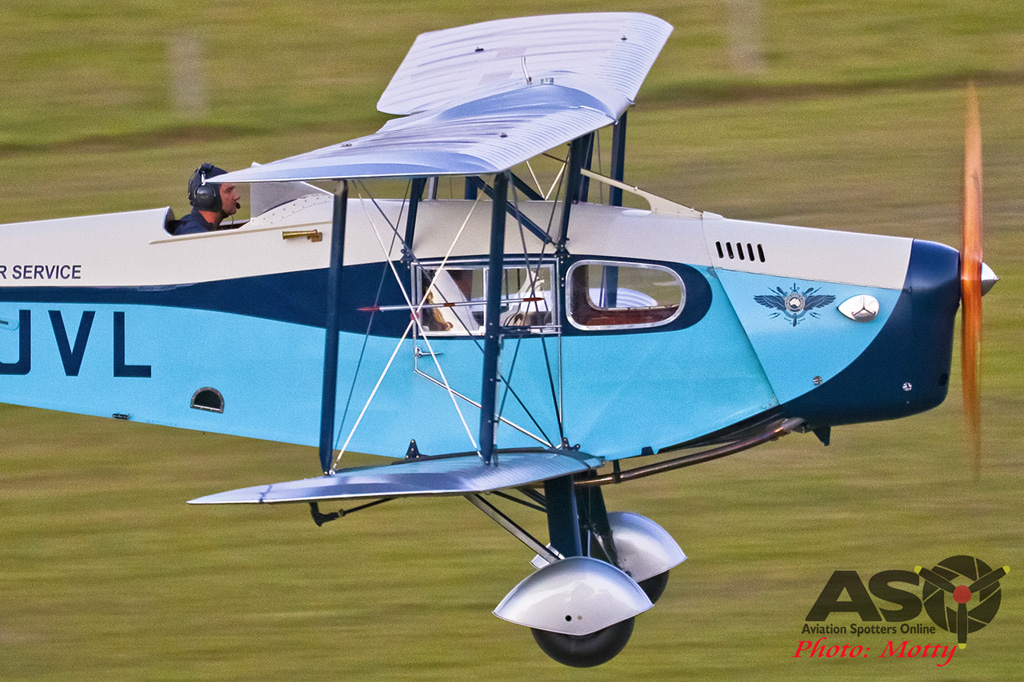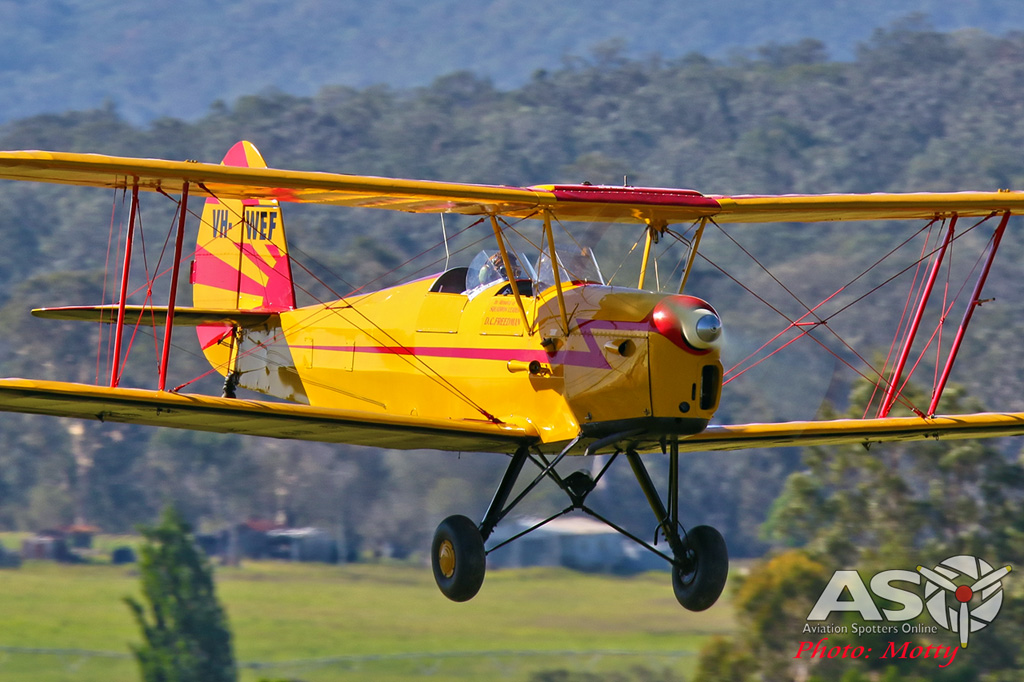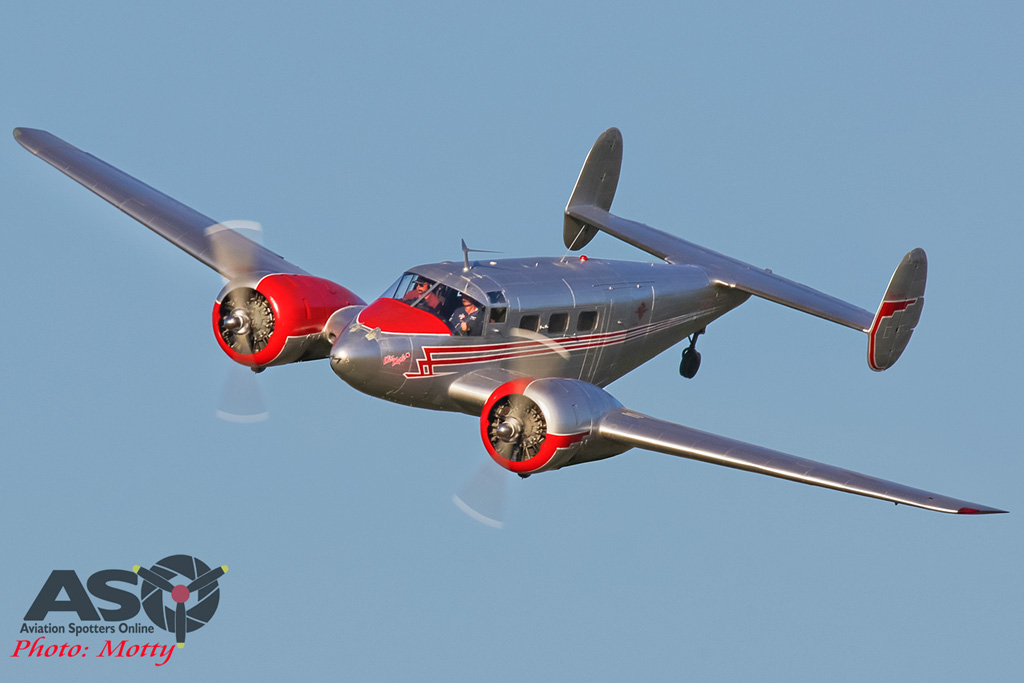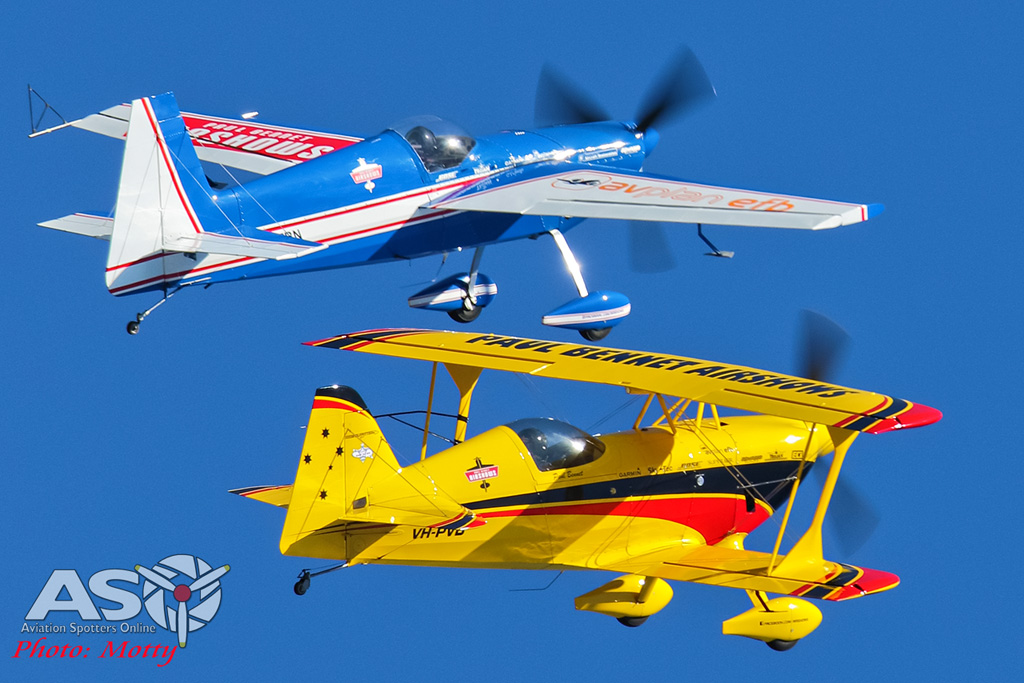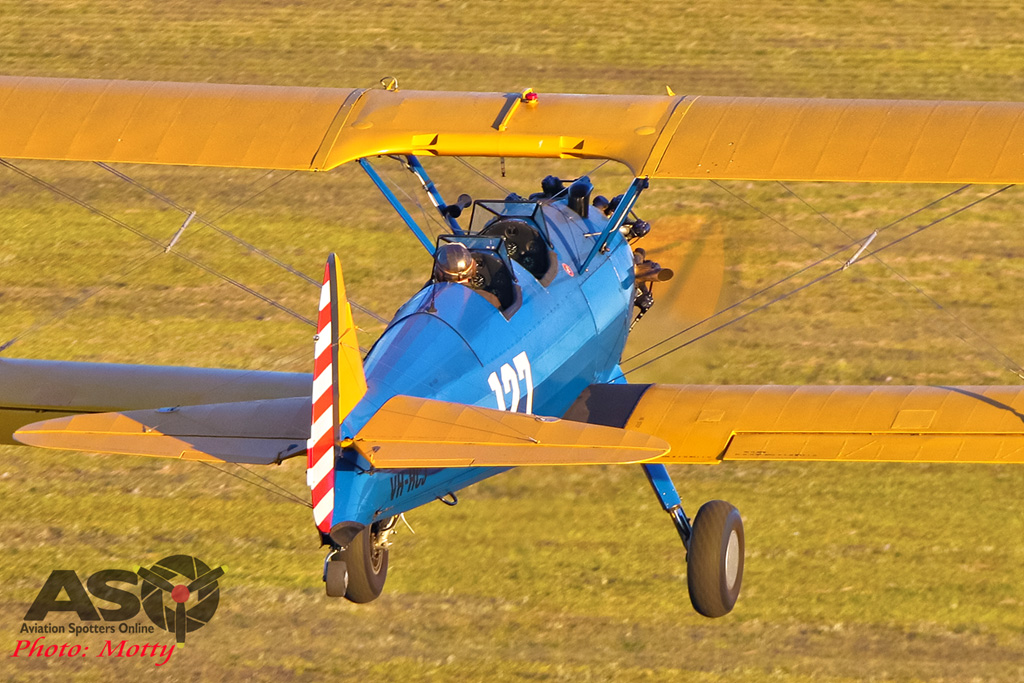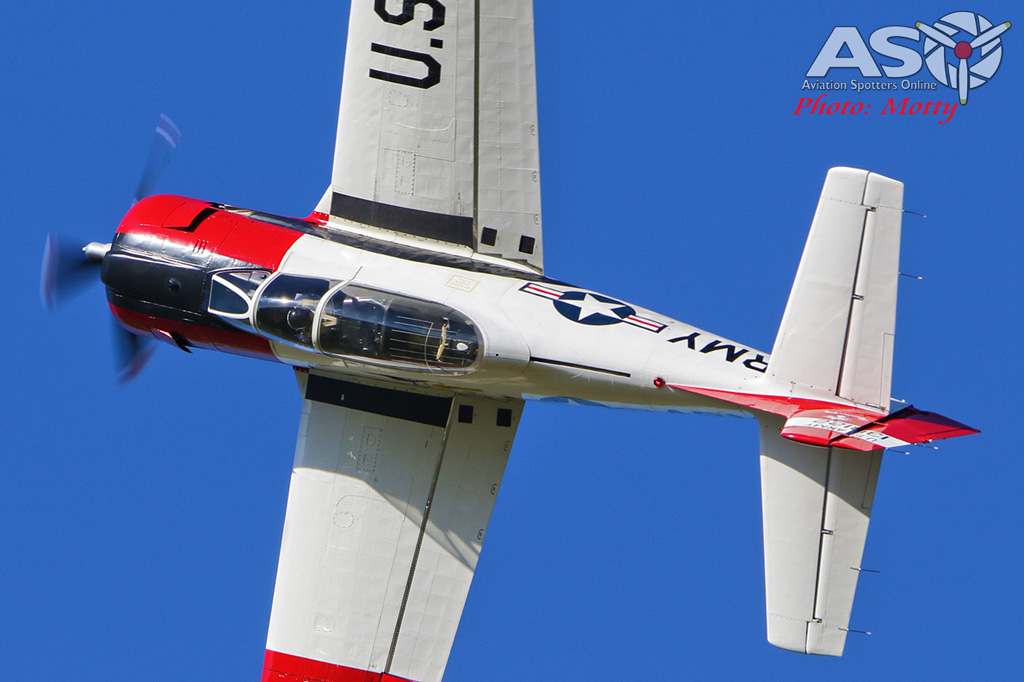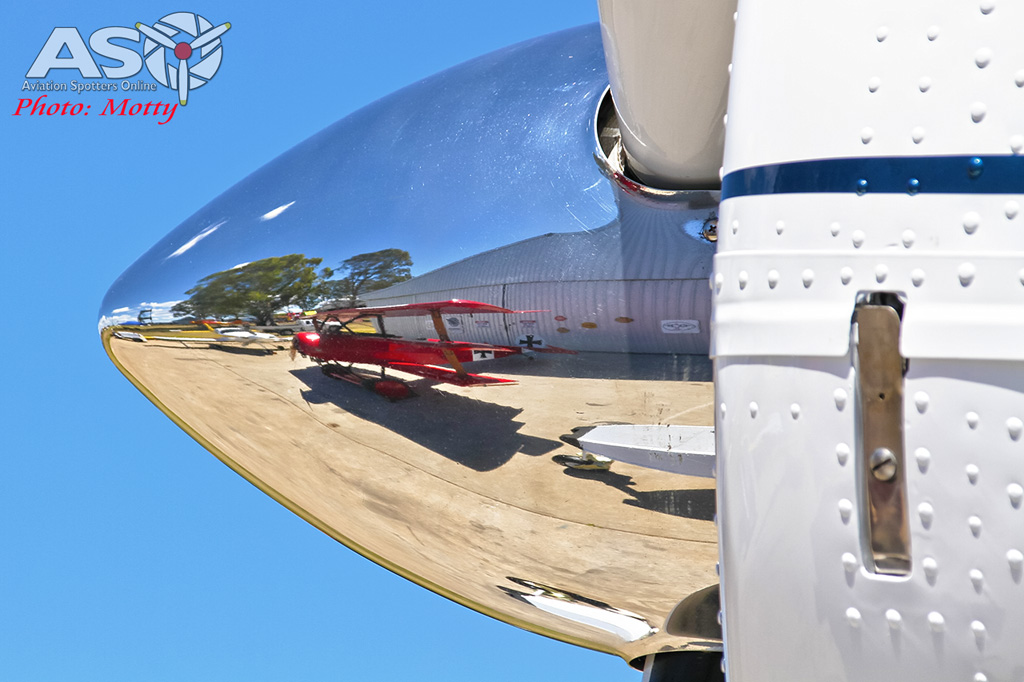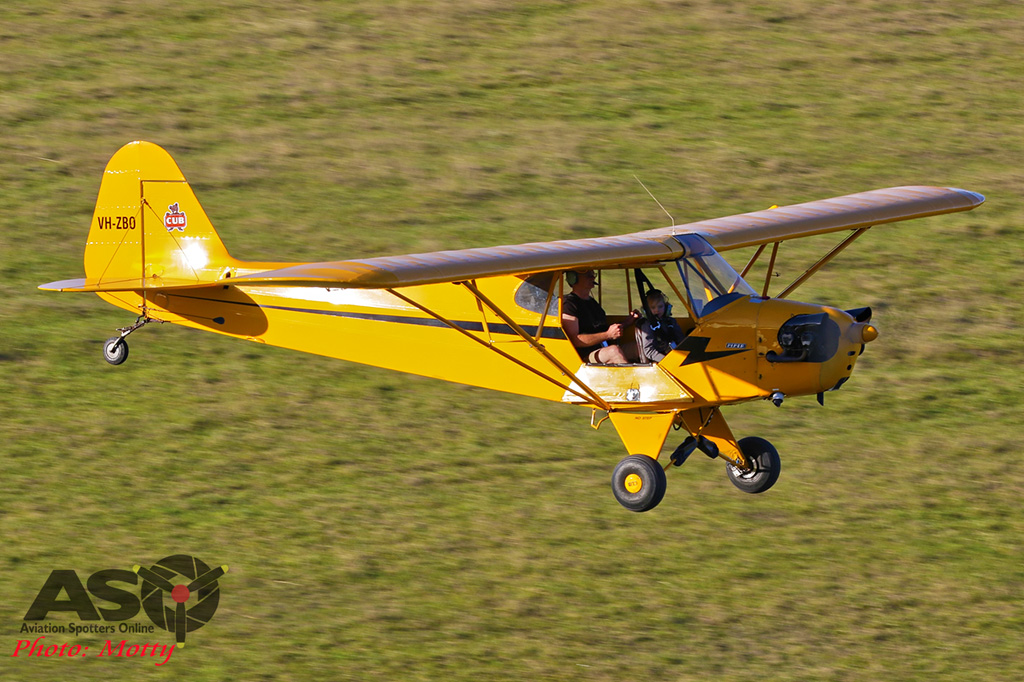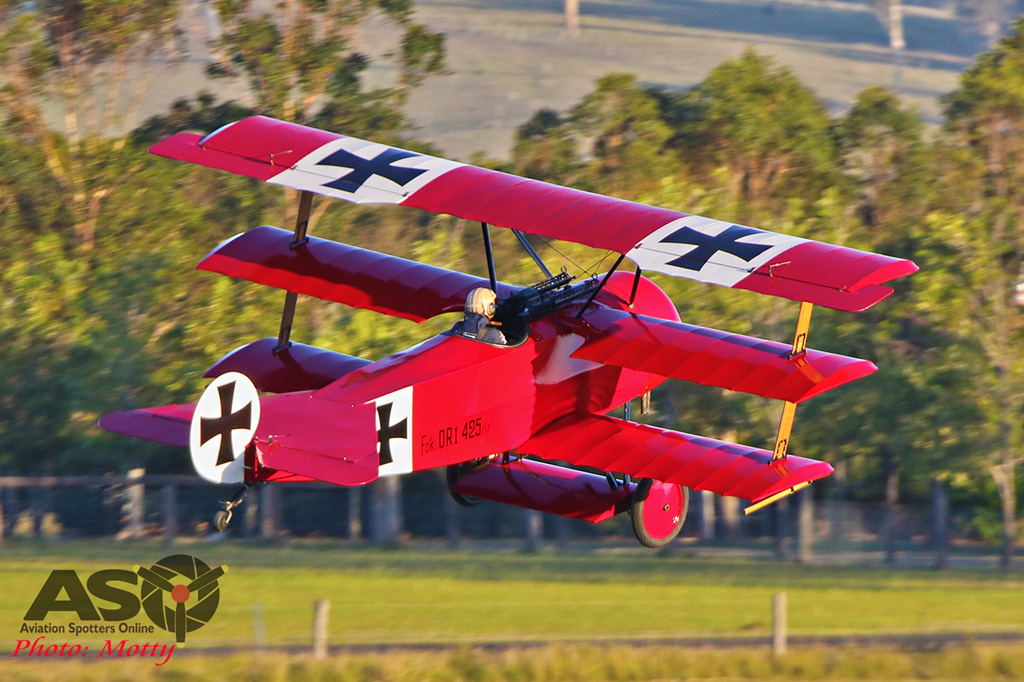 And, naturally, Tigermoths were well represented too.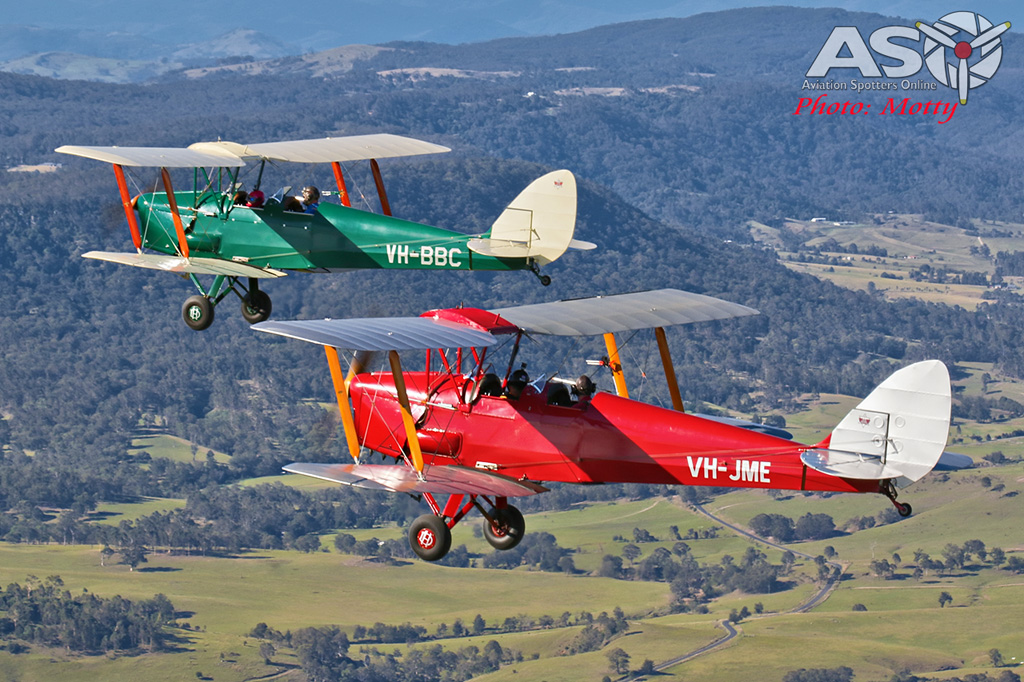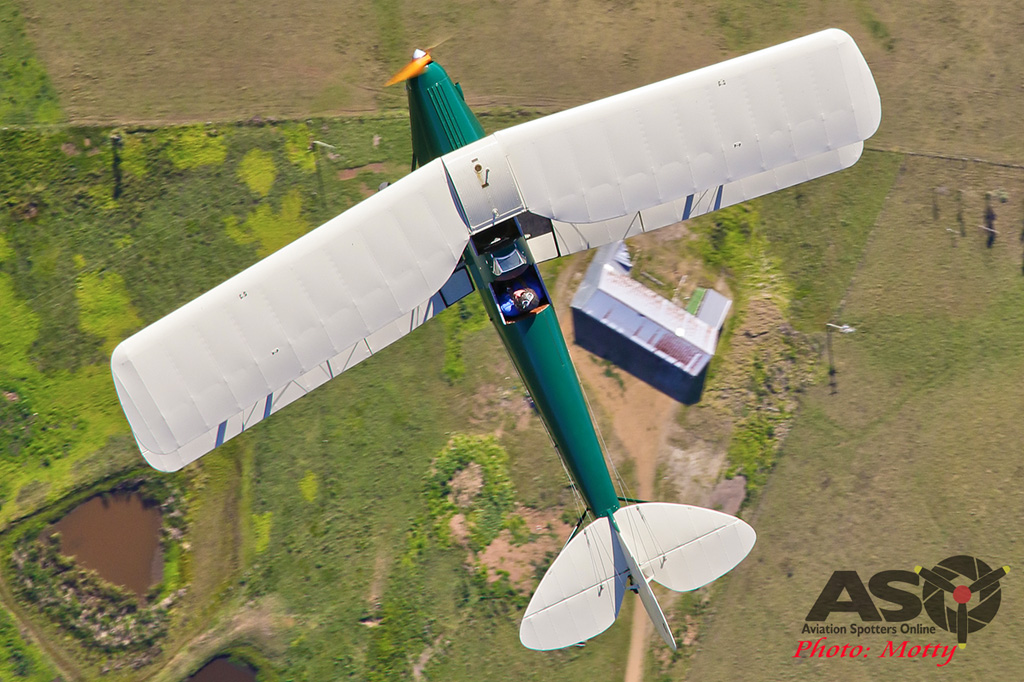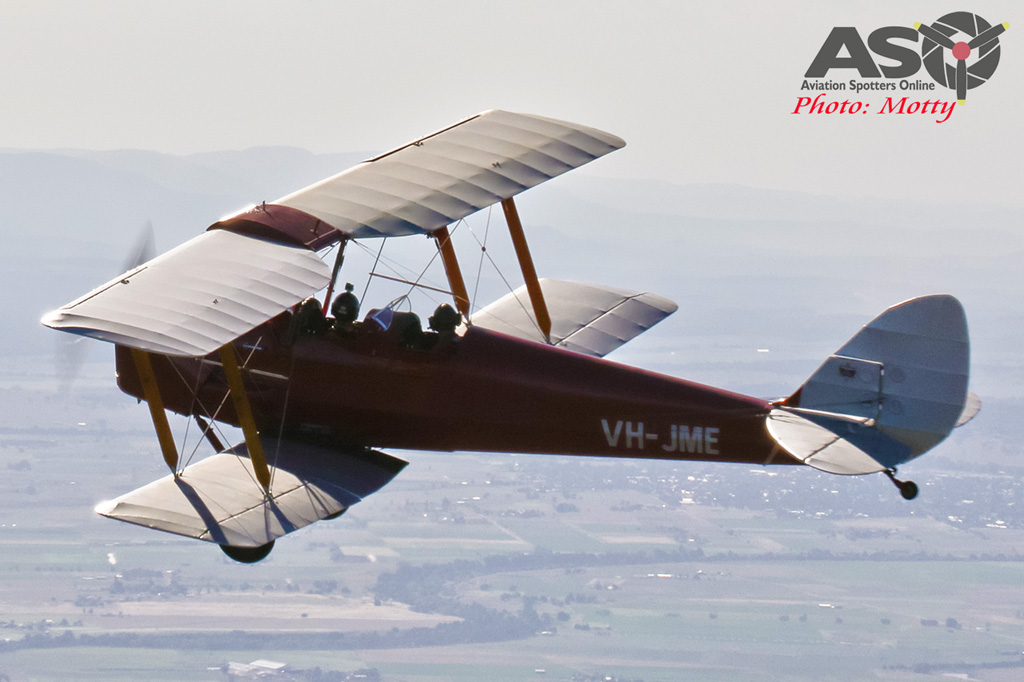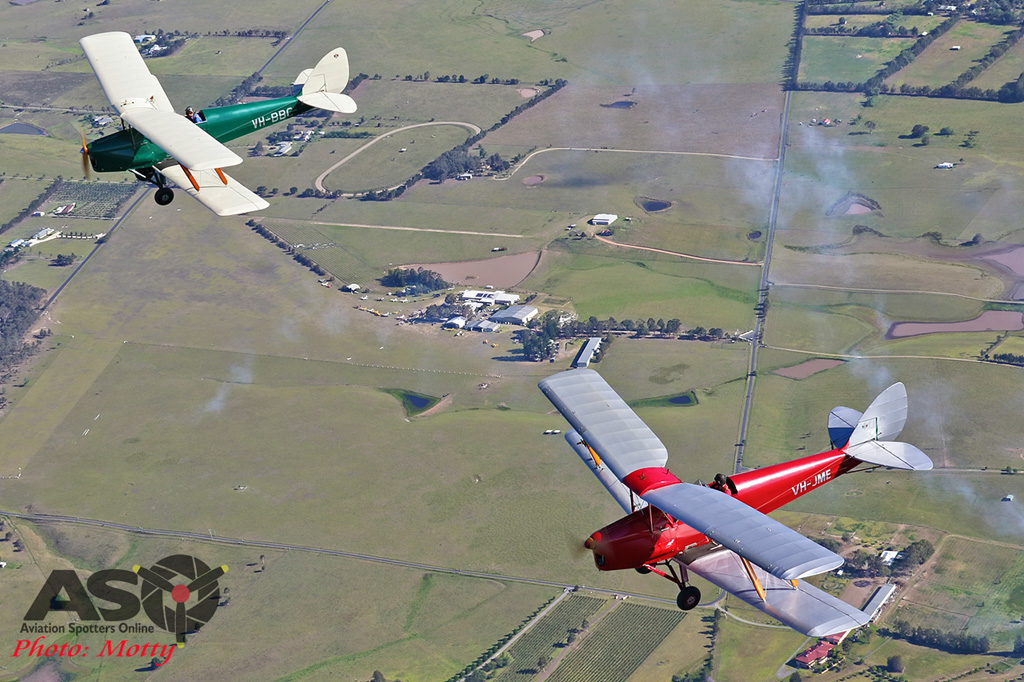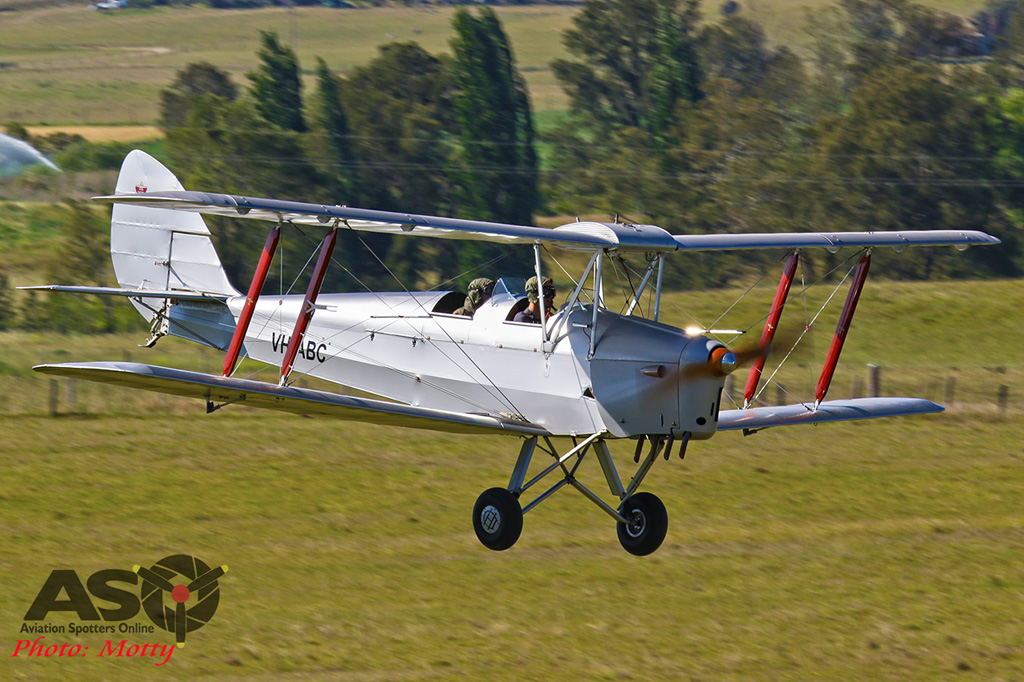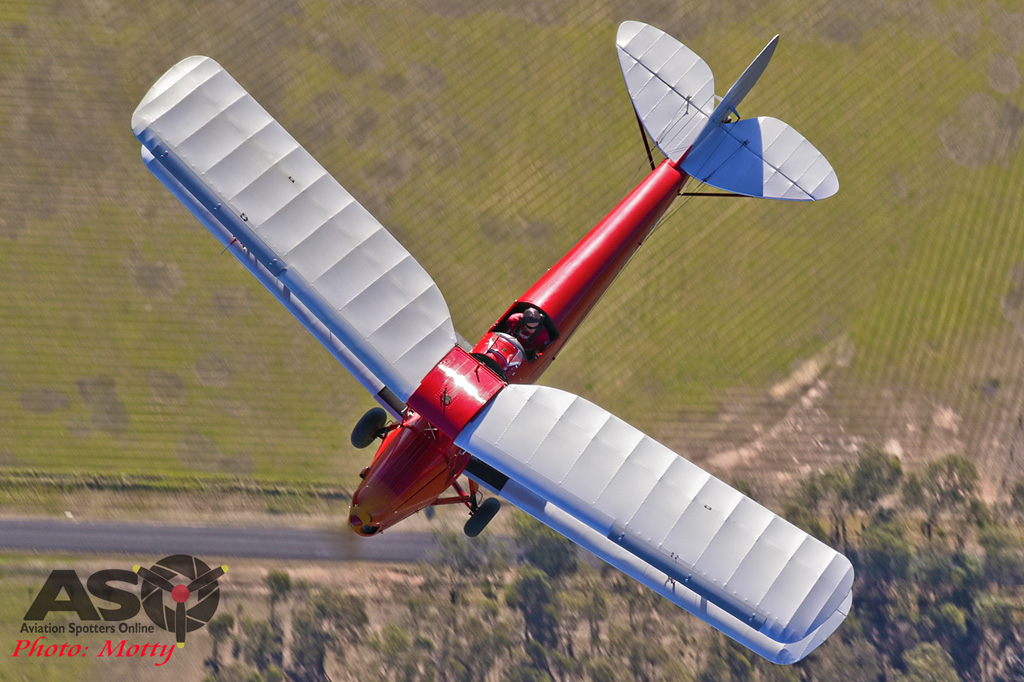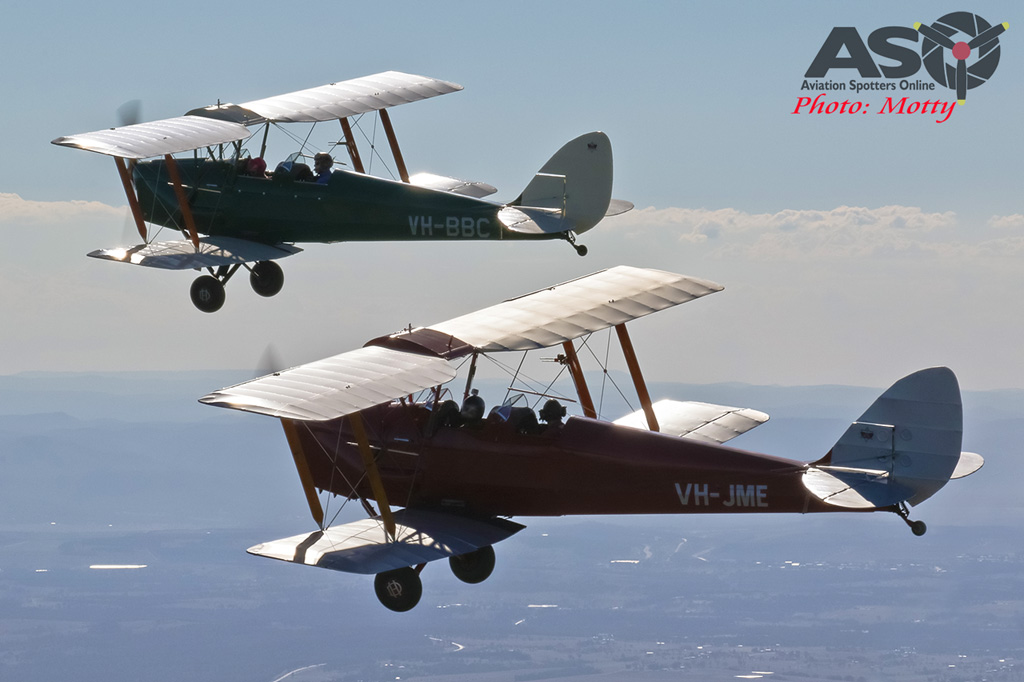 Being based just "next door" at Maitland, the Paul Bennet Airshows team also stopped by with their Wolf Pitts Pro, Rebel 300, Trojan and Wirraway.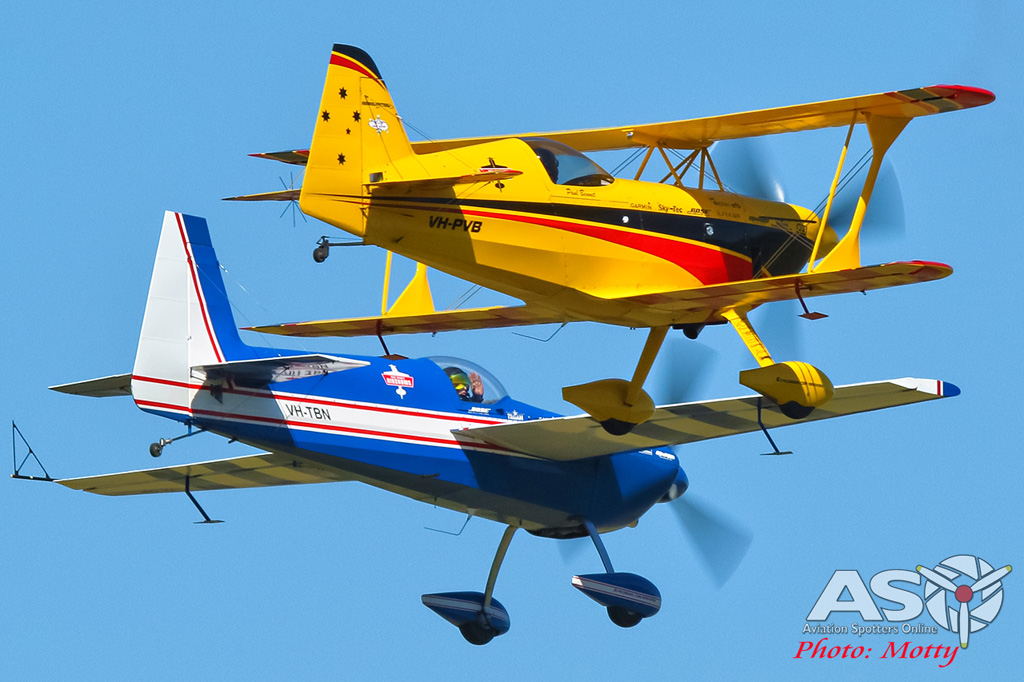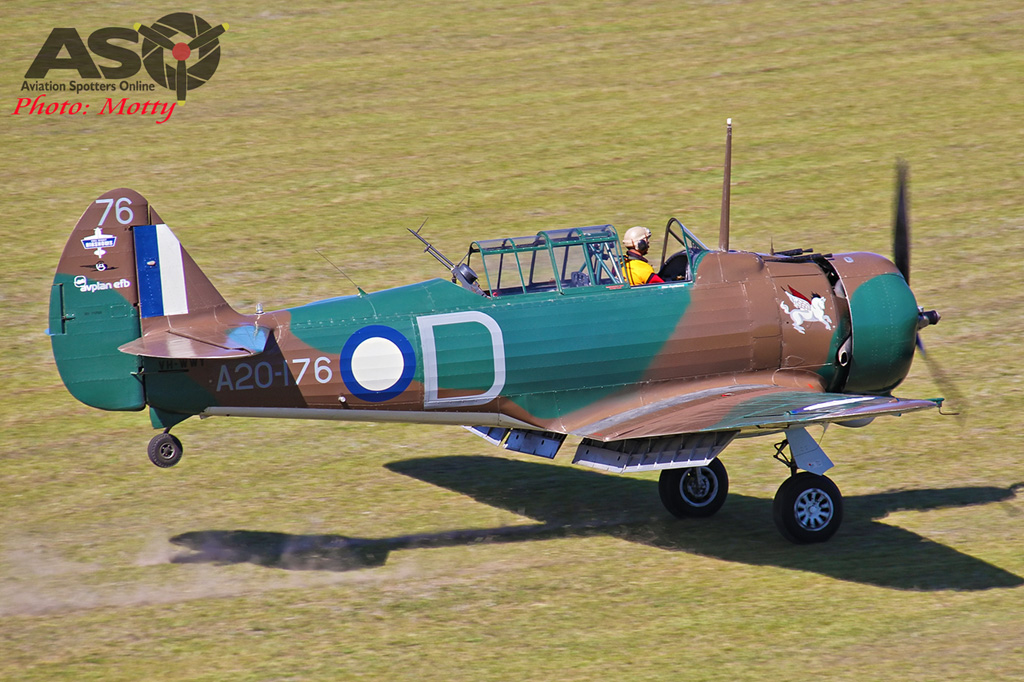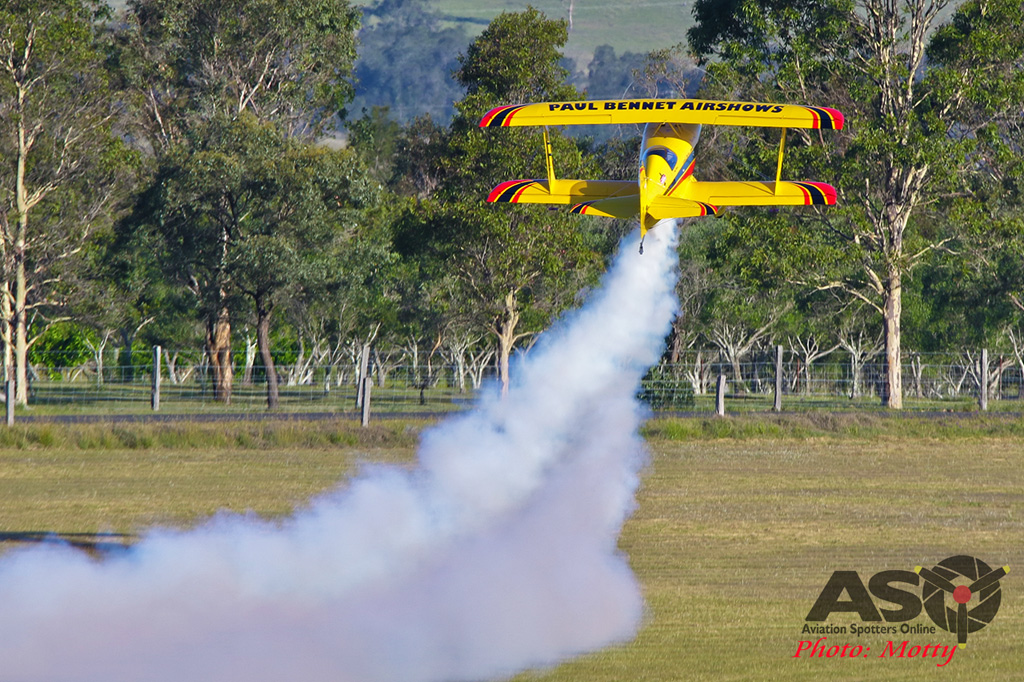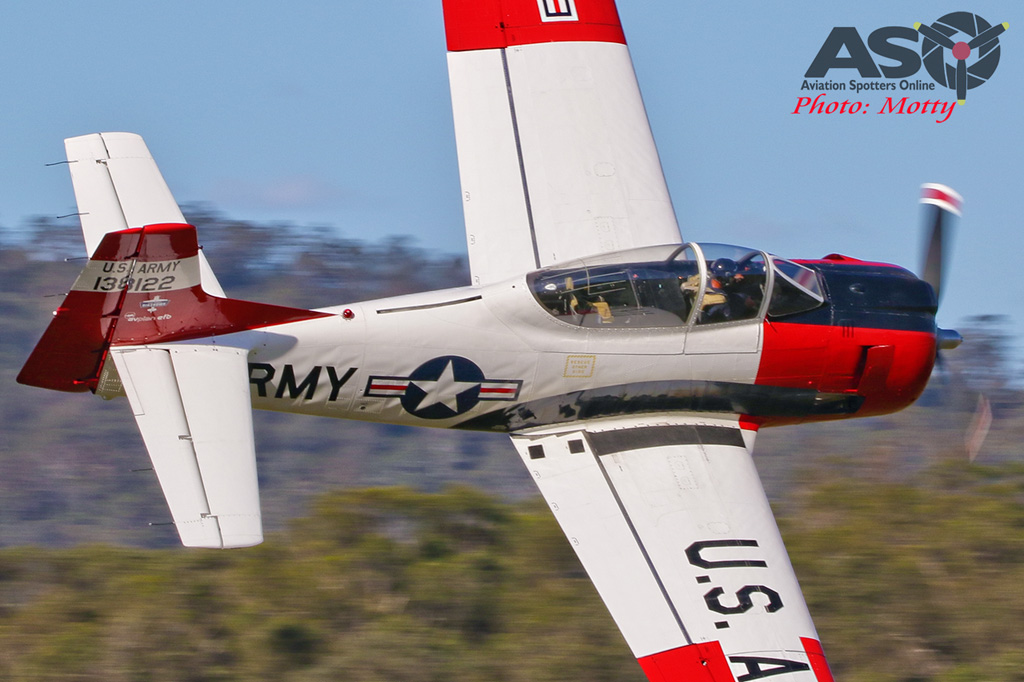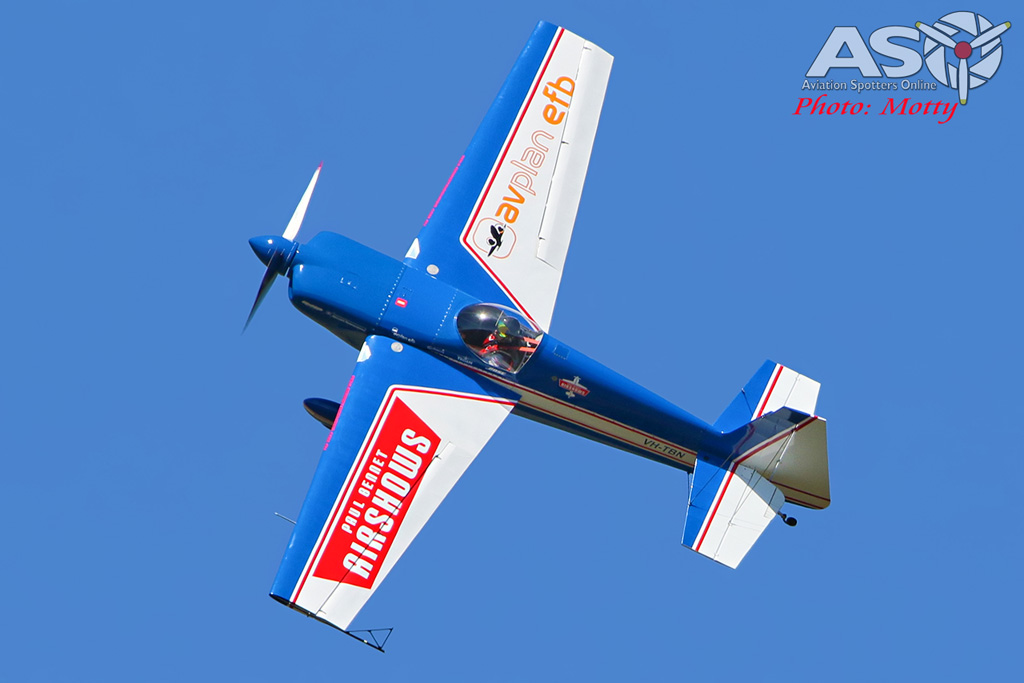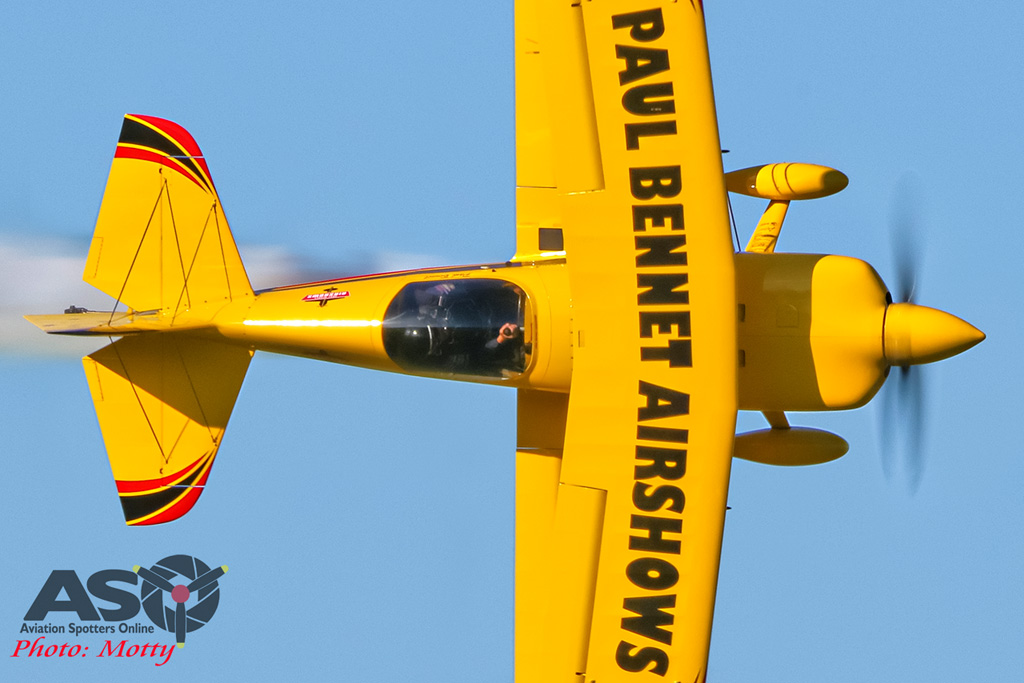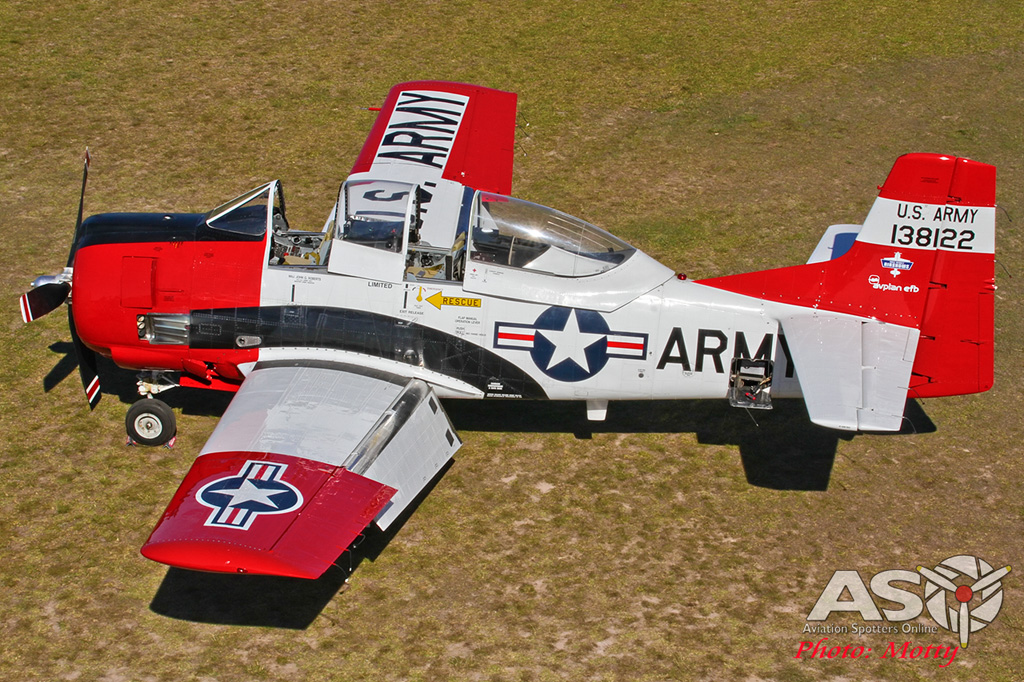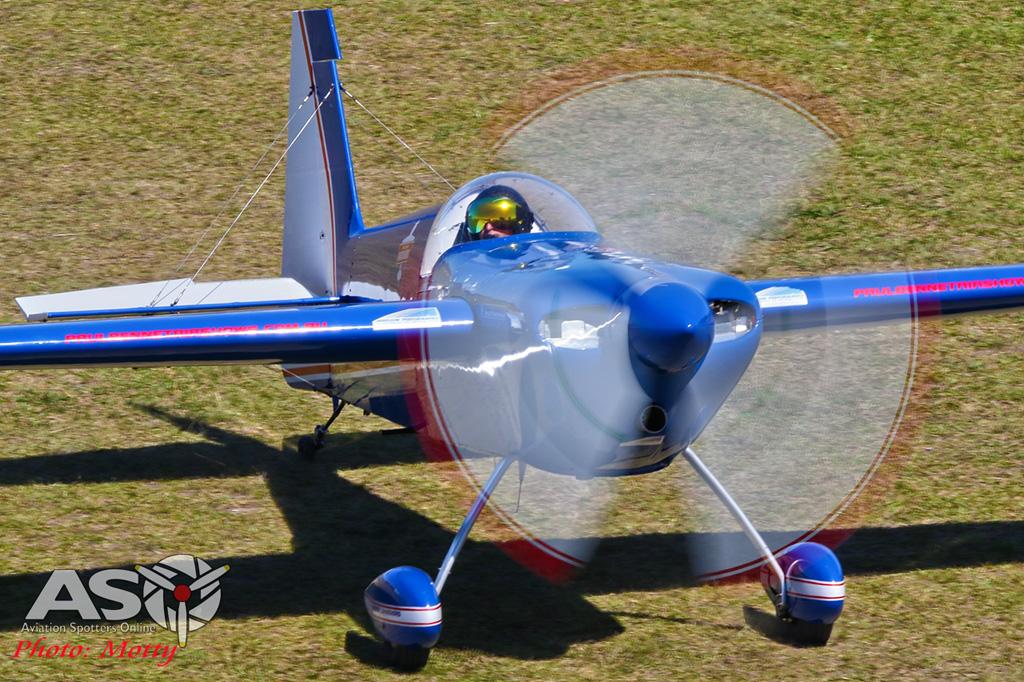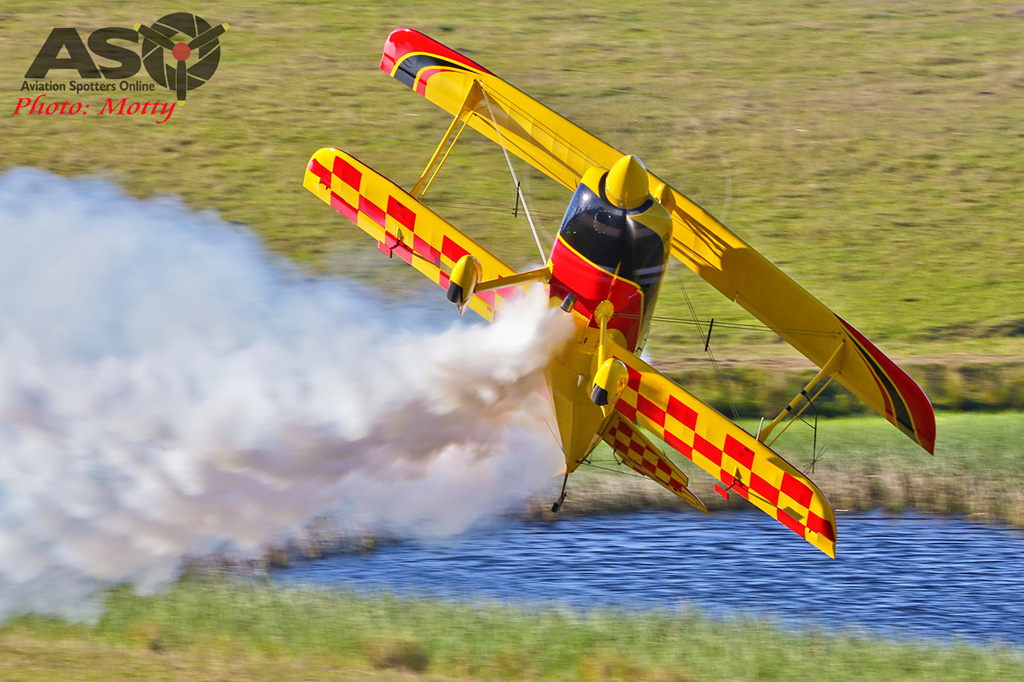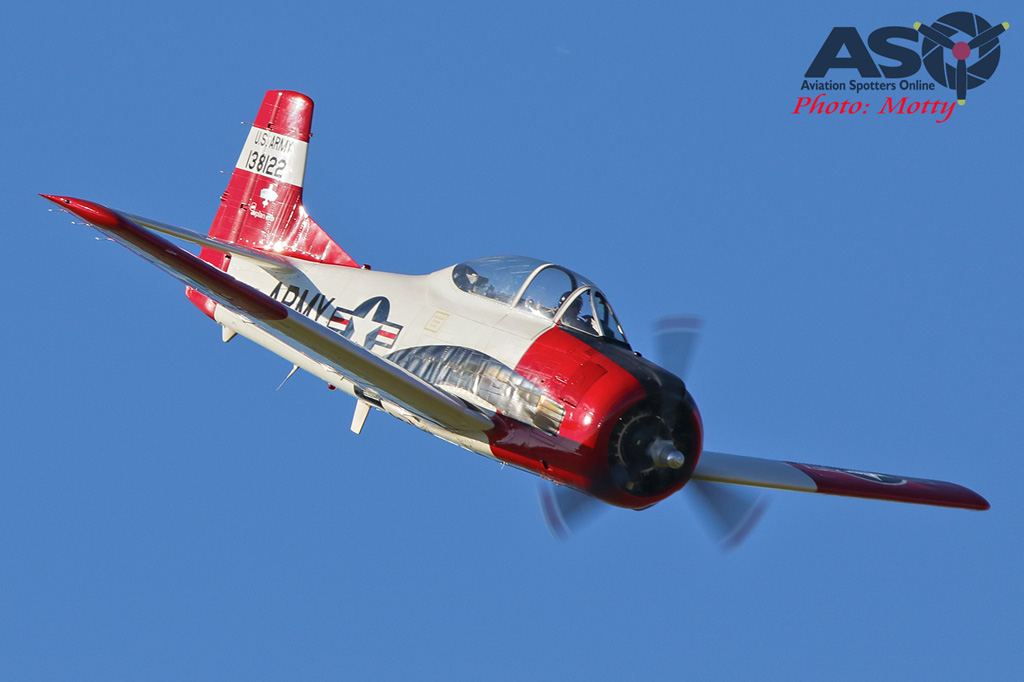 Beech Adventures, also from Maitland, had their beautiful Beech 18 on show as well.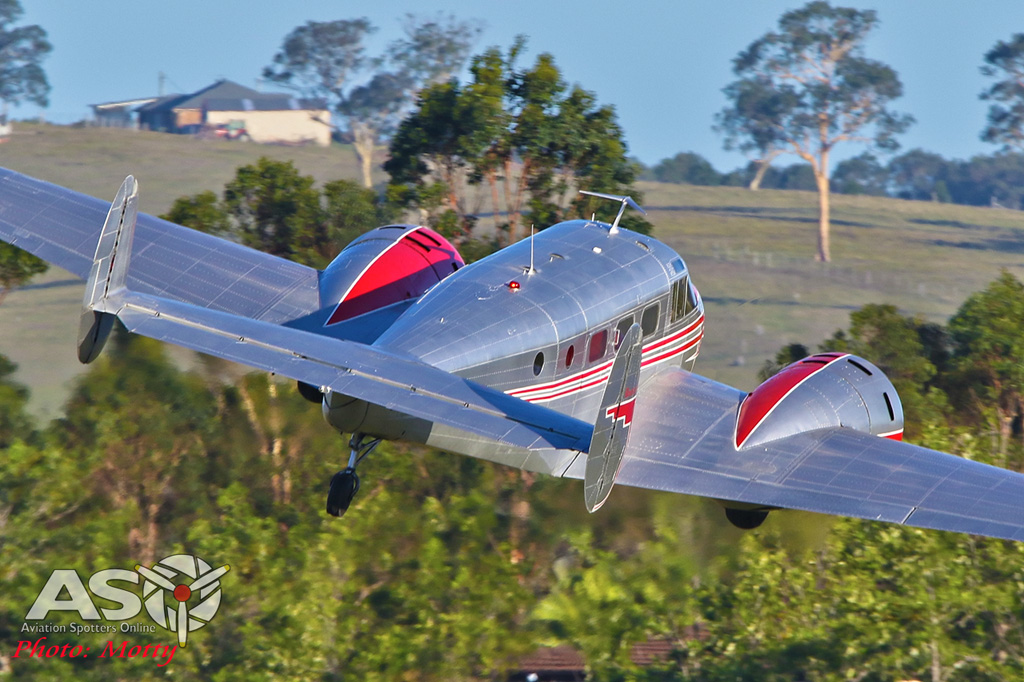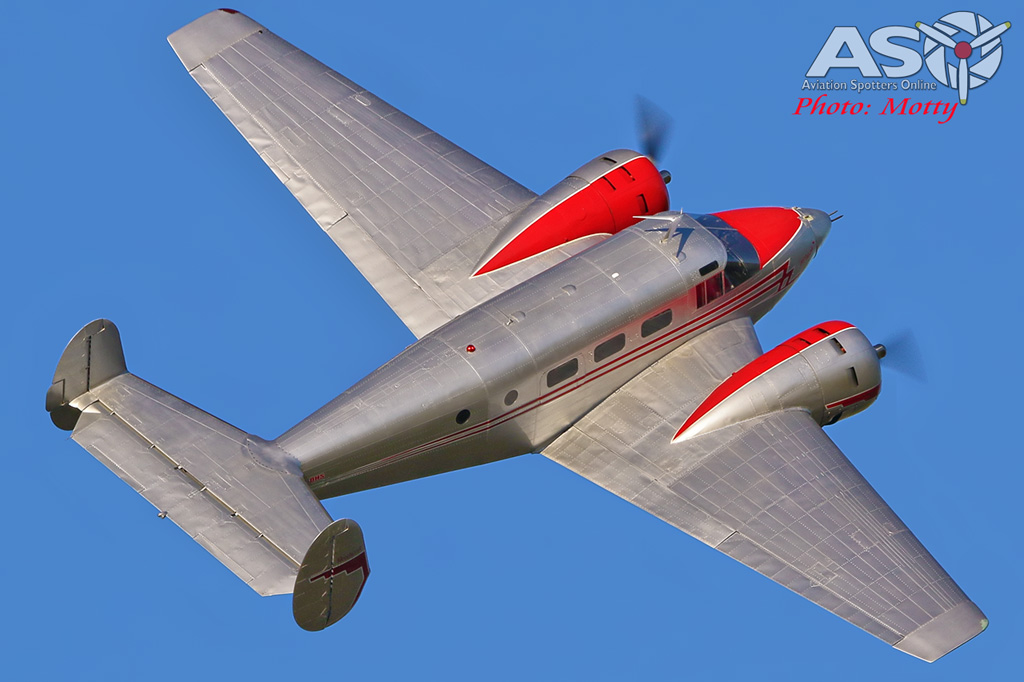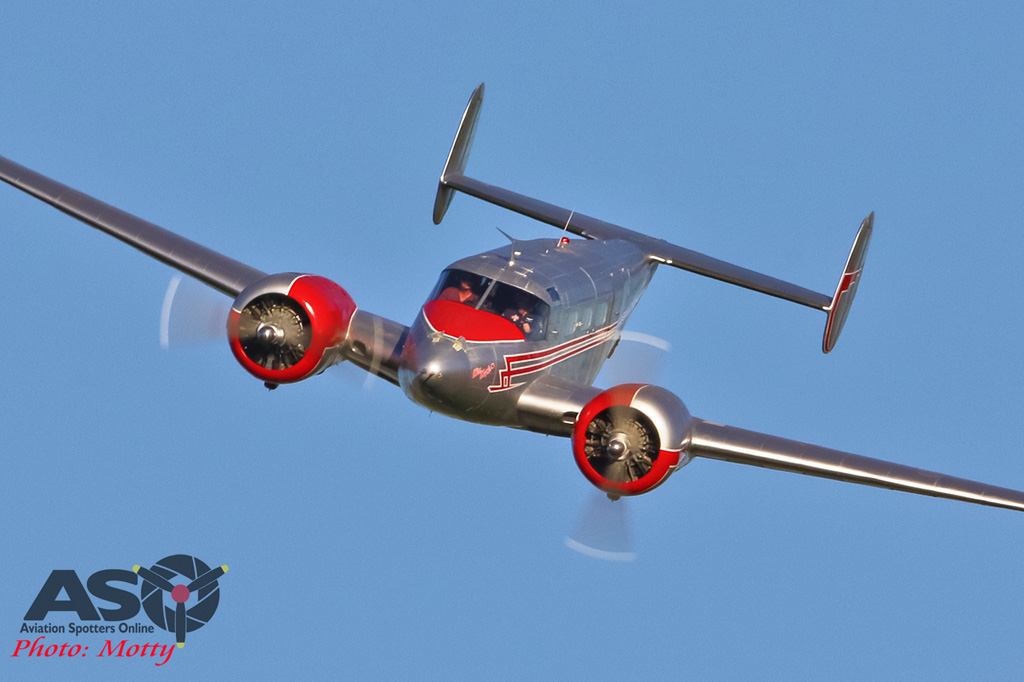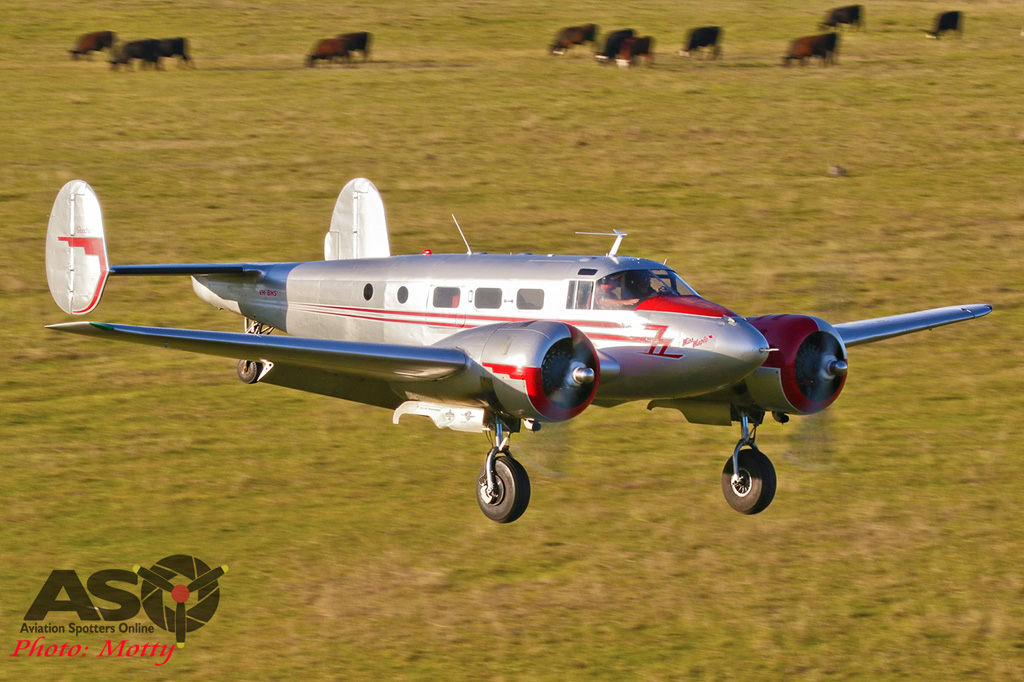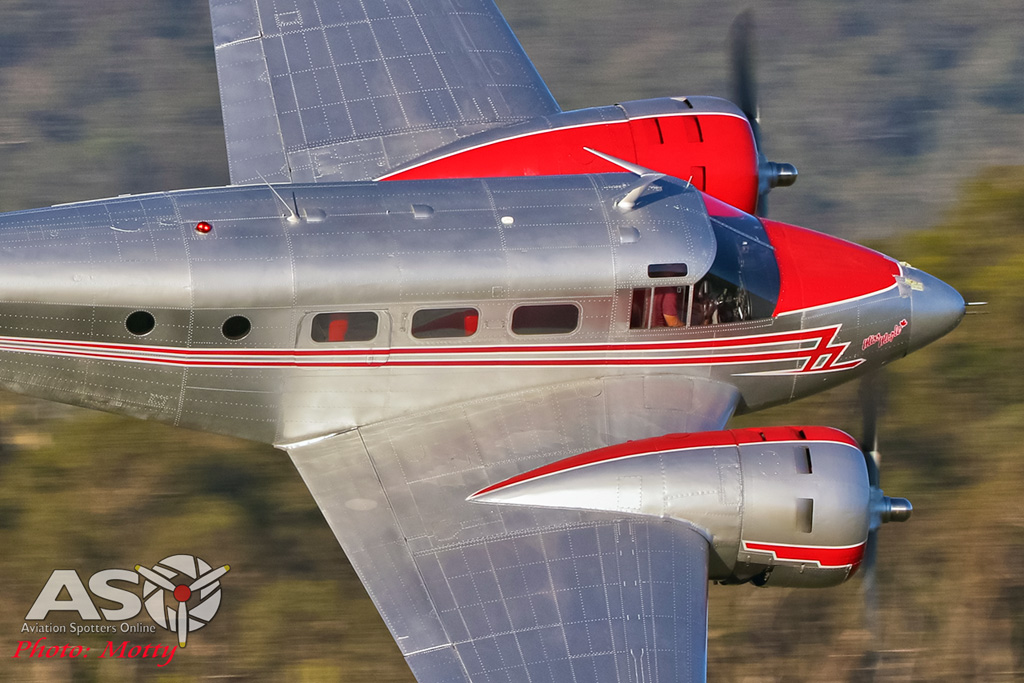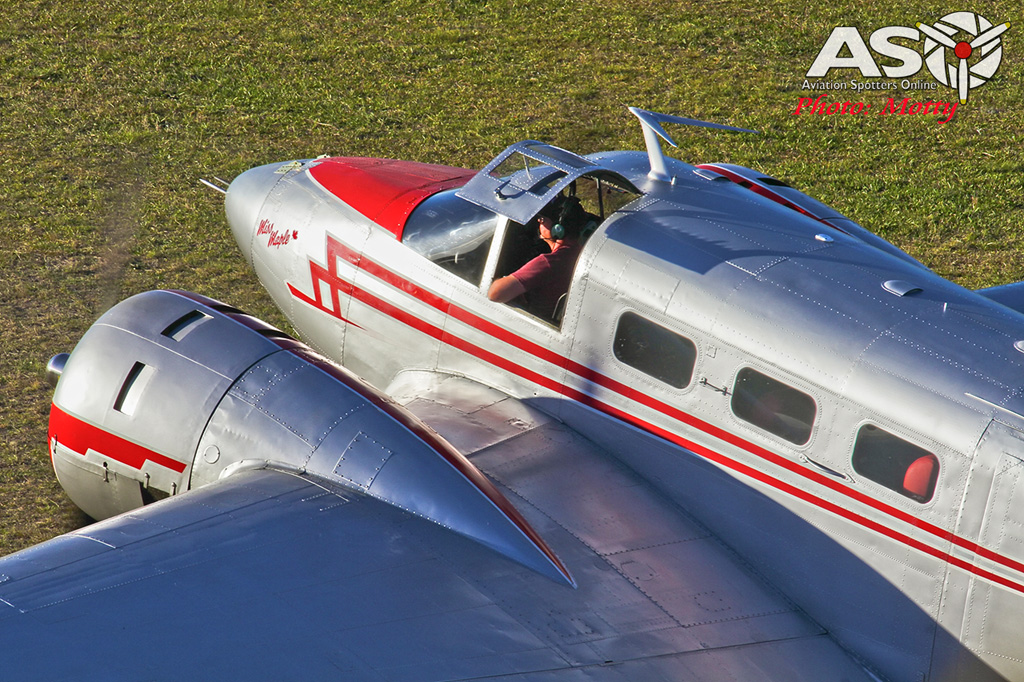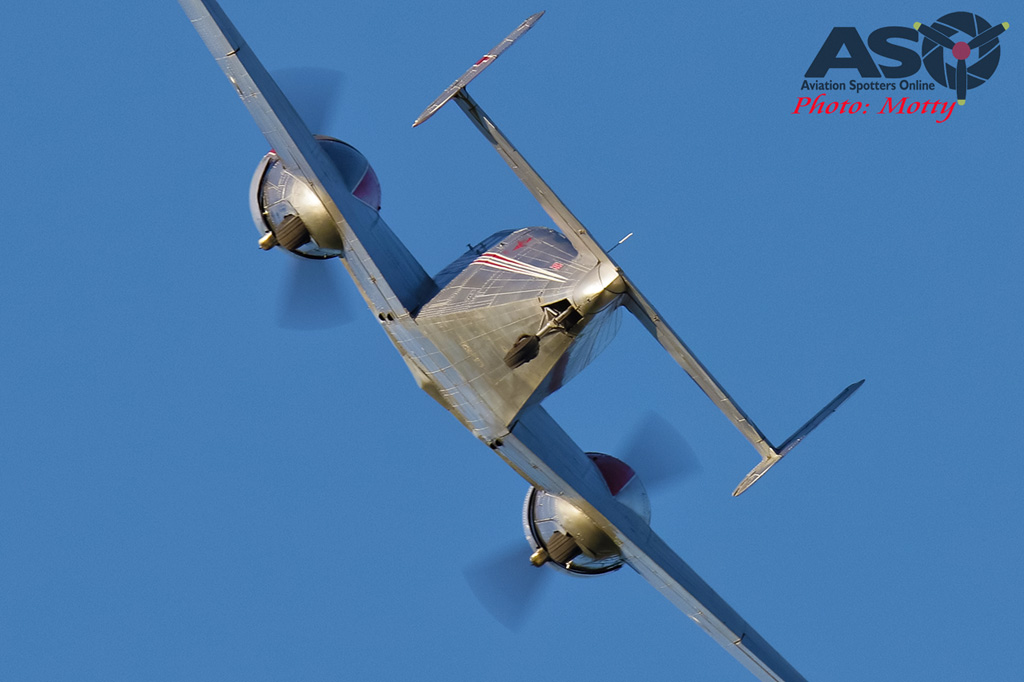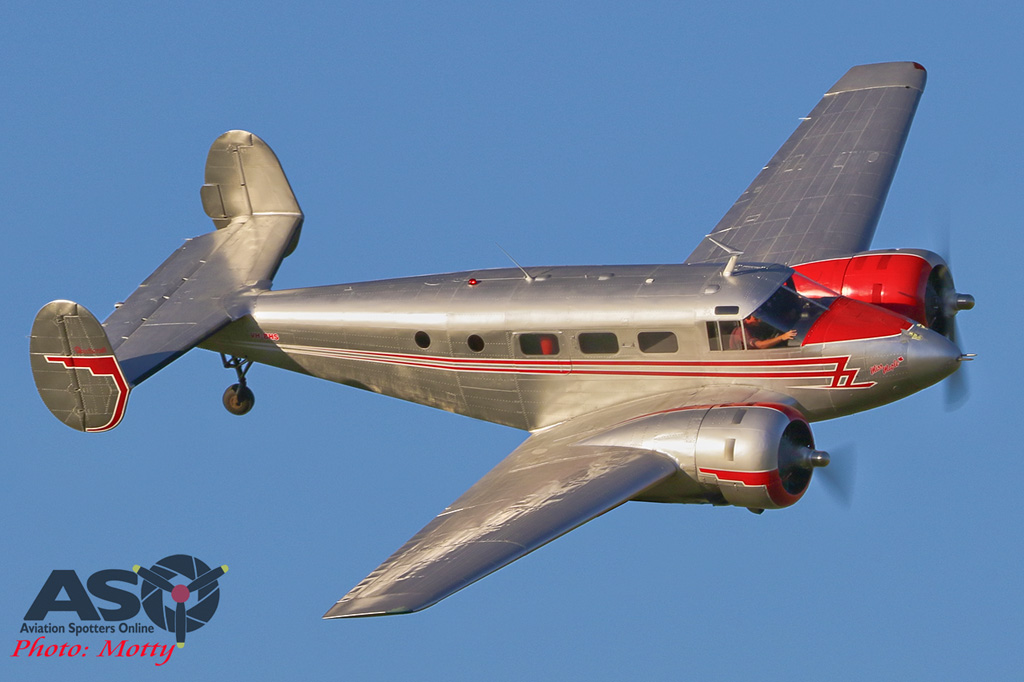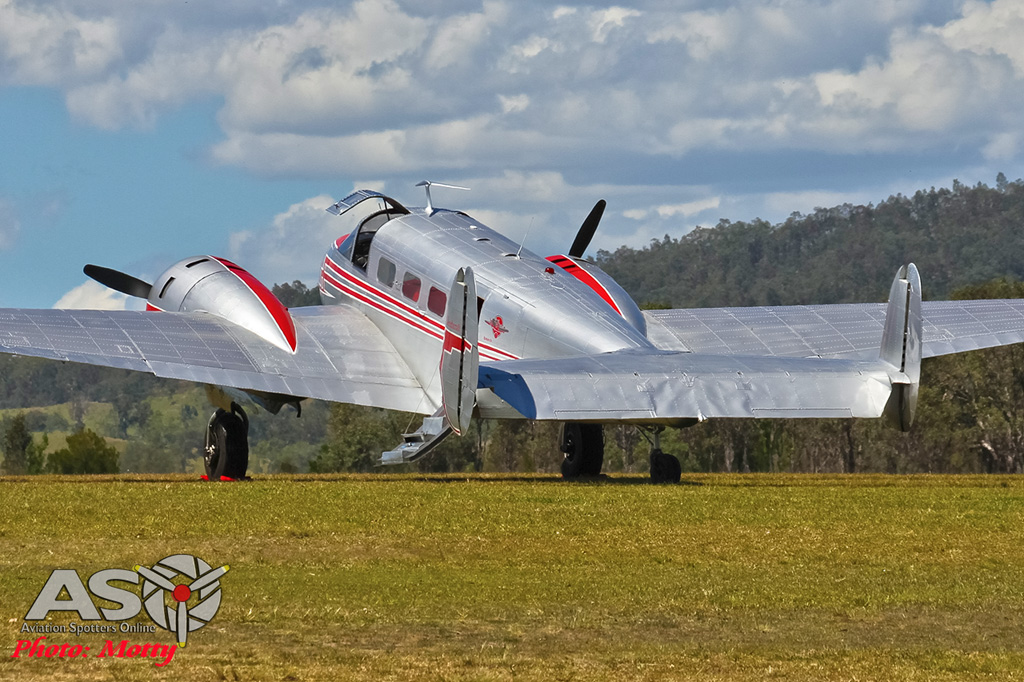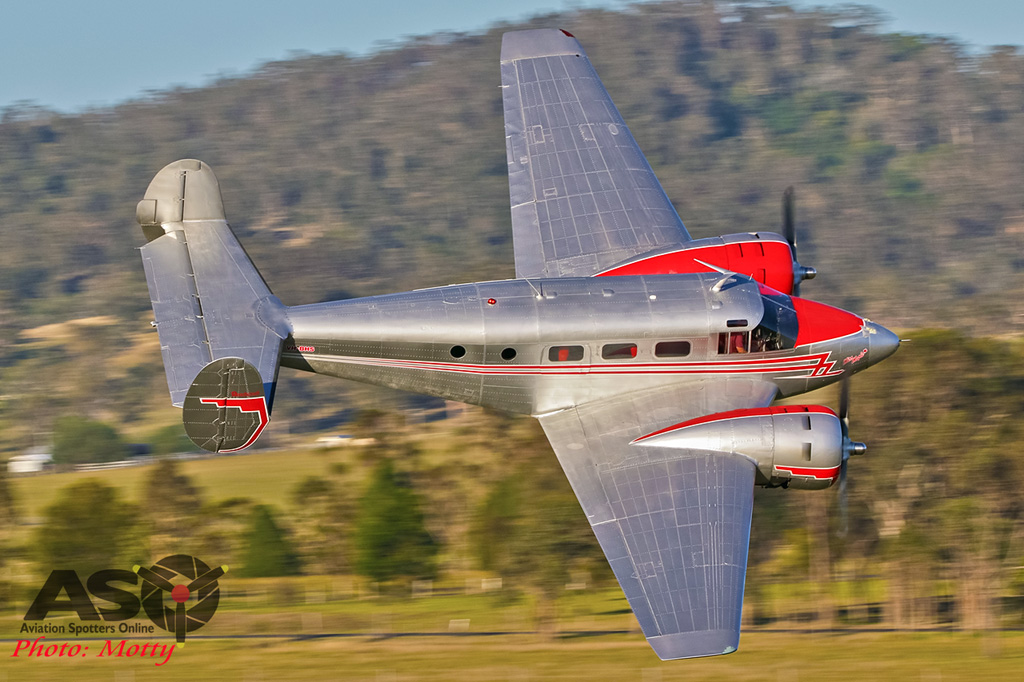 Lauren Fletcher and Rob Jackson performed a parachute display, making the jump from the slightly unusual platform of a pair of Tigermoths piloted by Andrew Biggs and Jon Totti (very appropriate for Luskintyre though and even in Christmas colours) which I was able to capture from the air.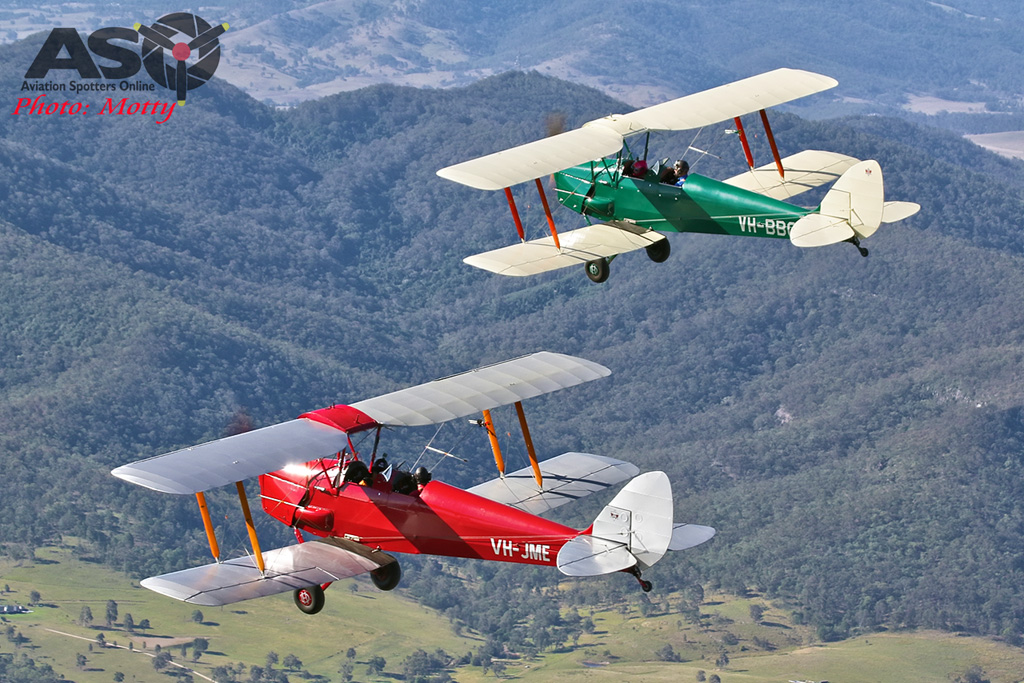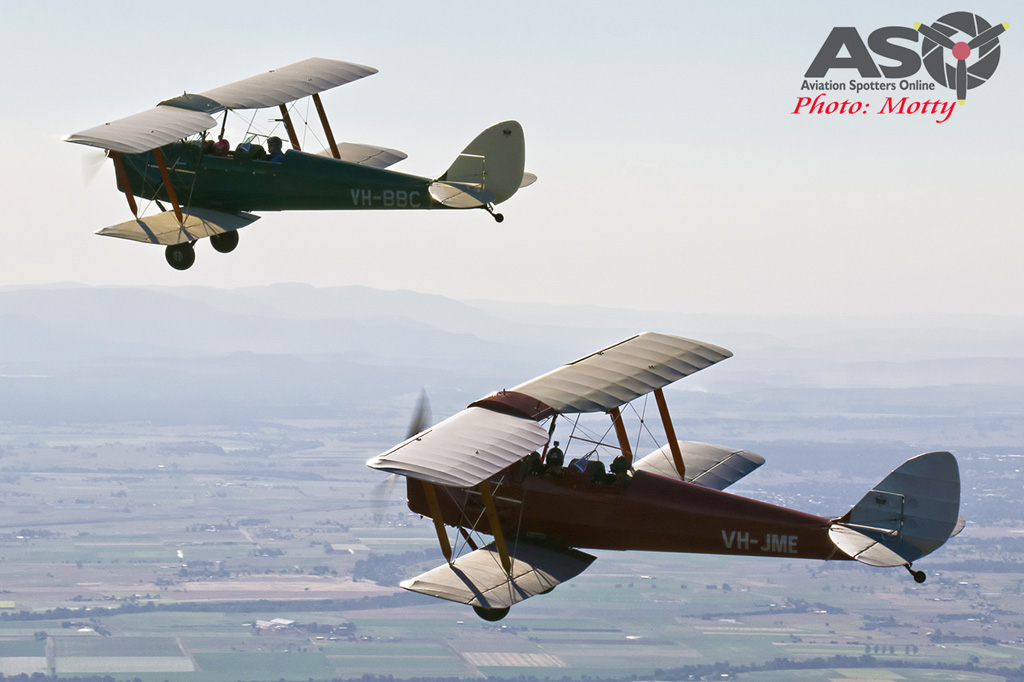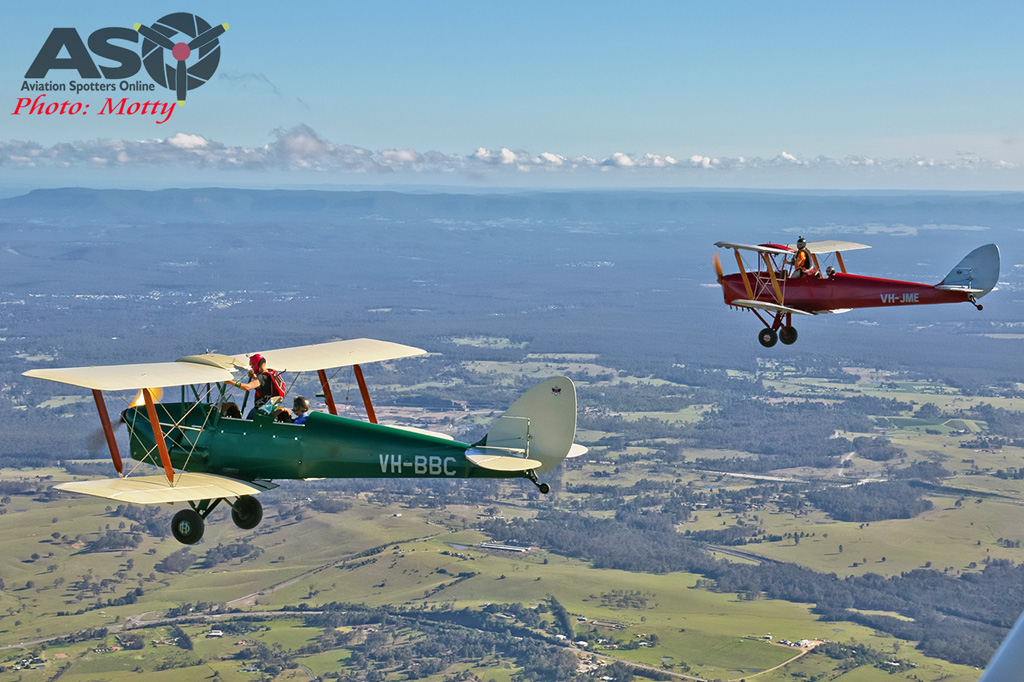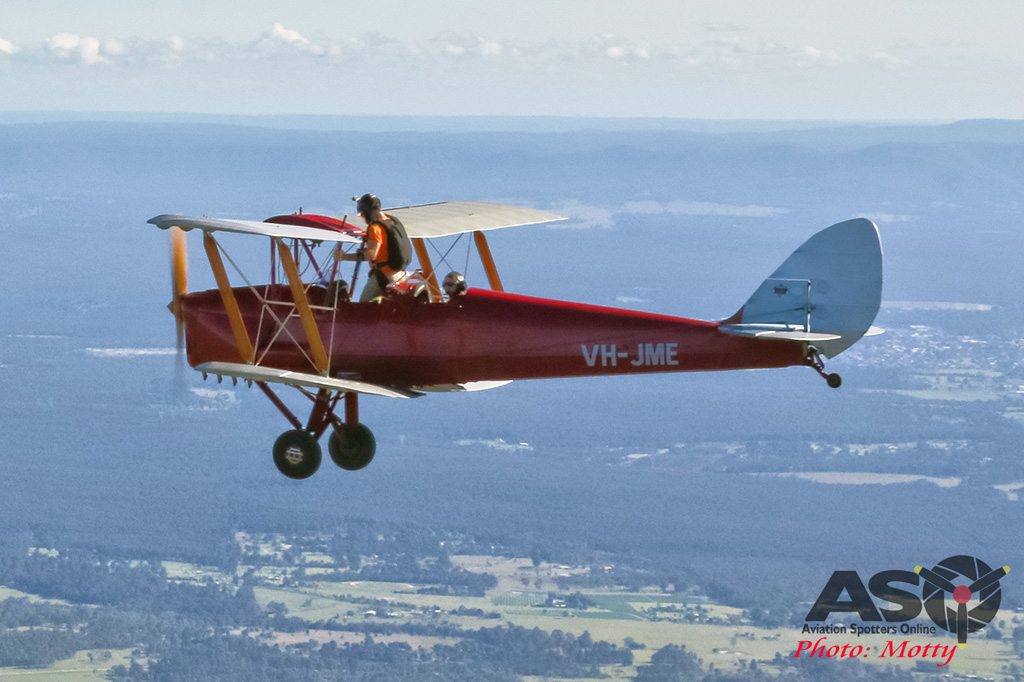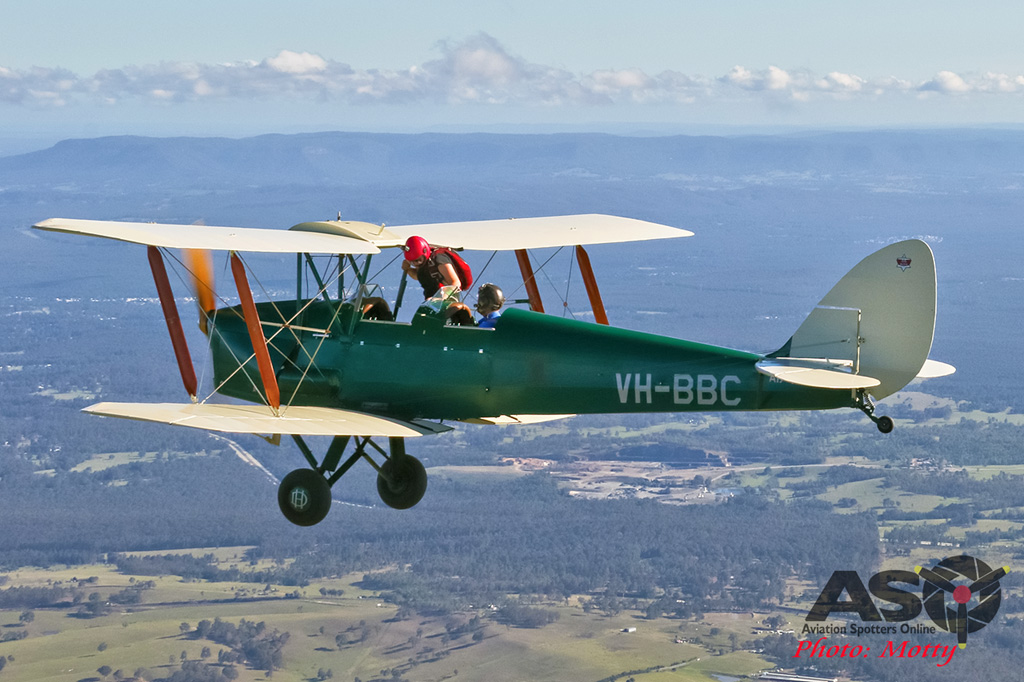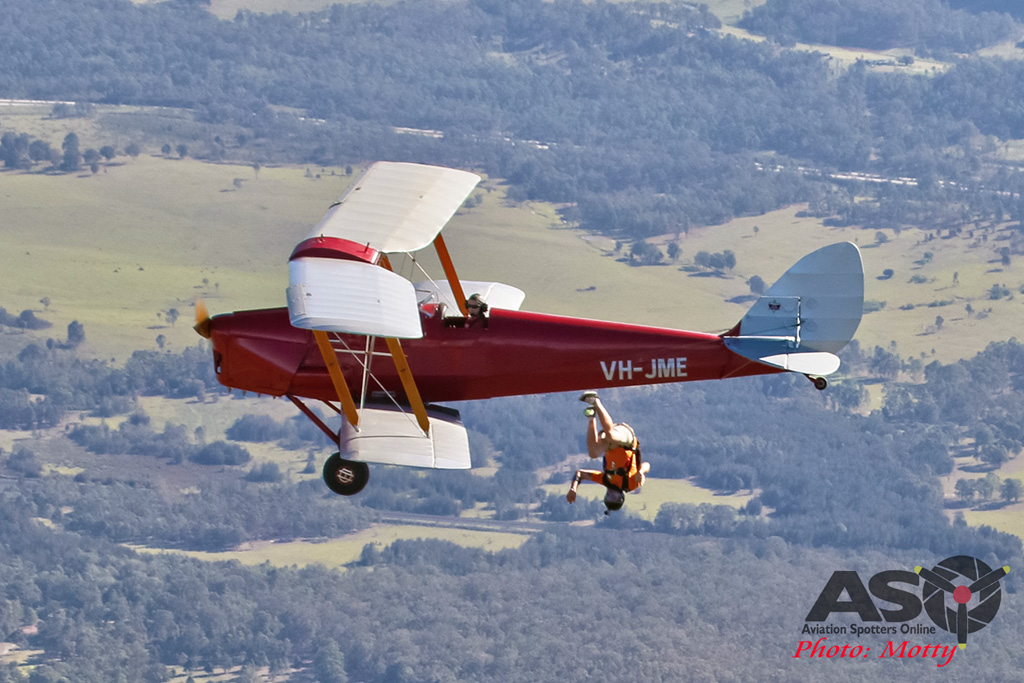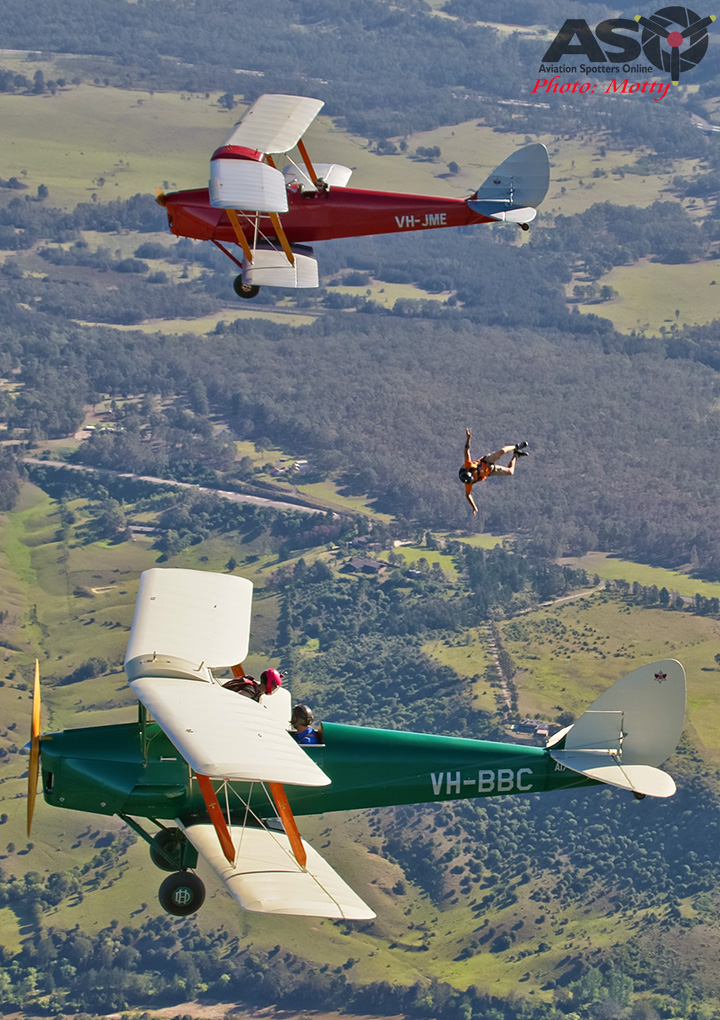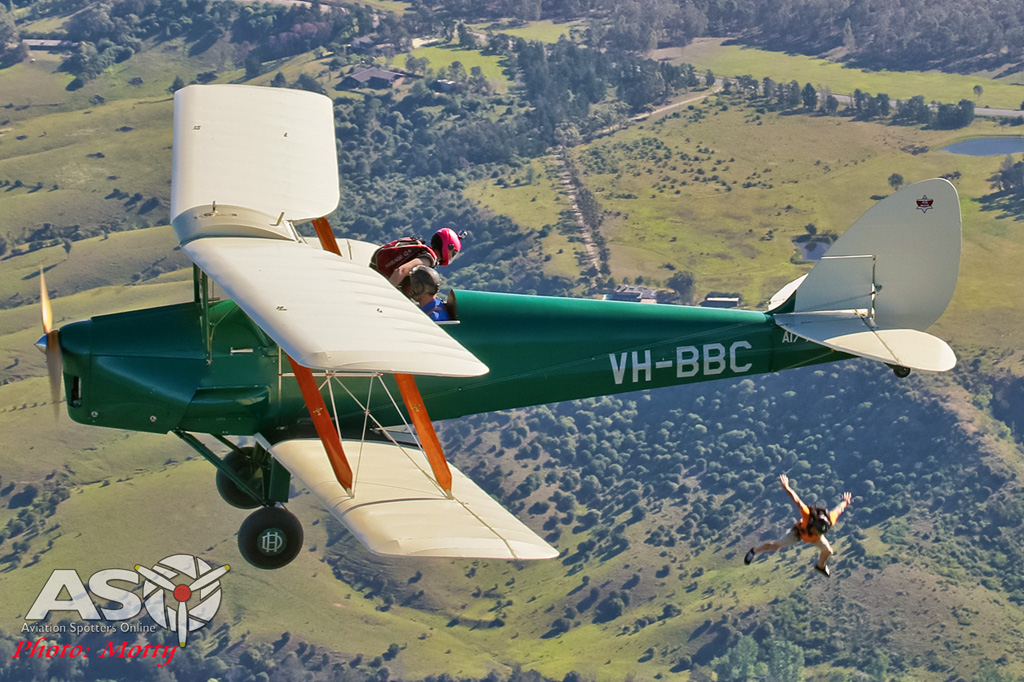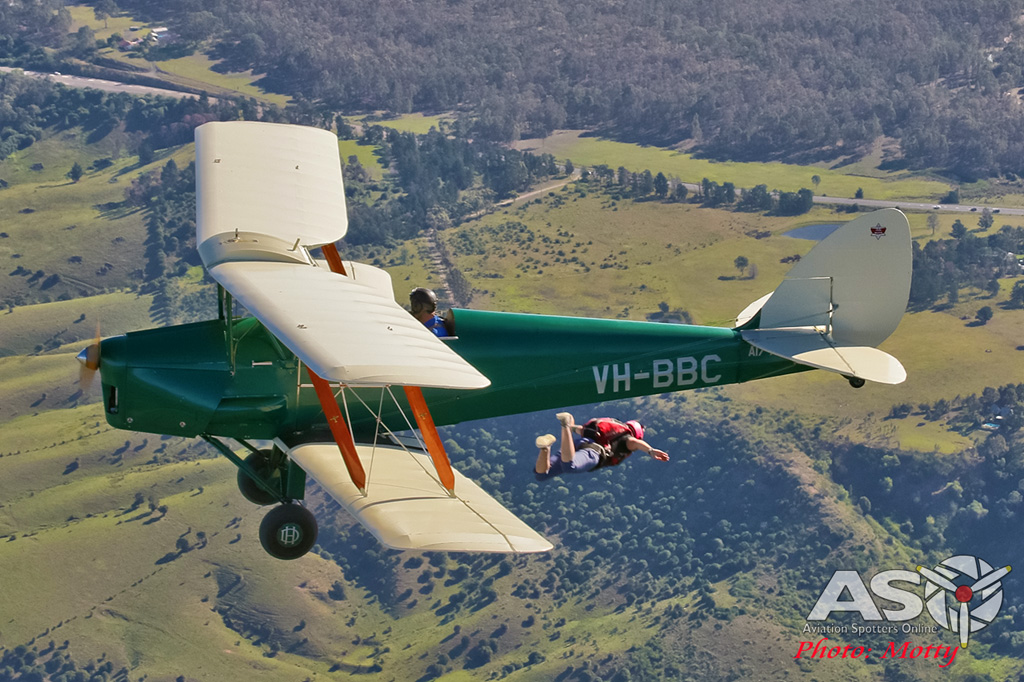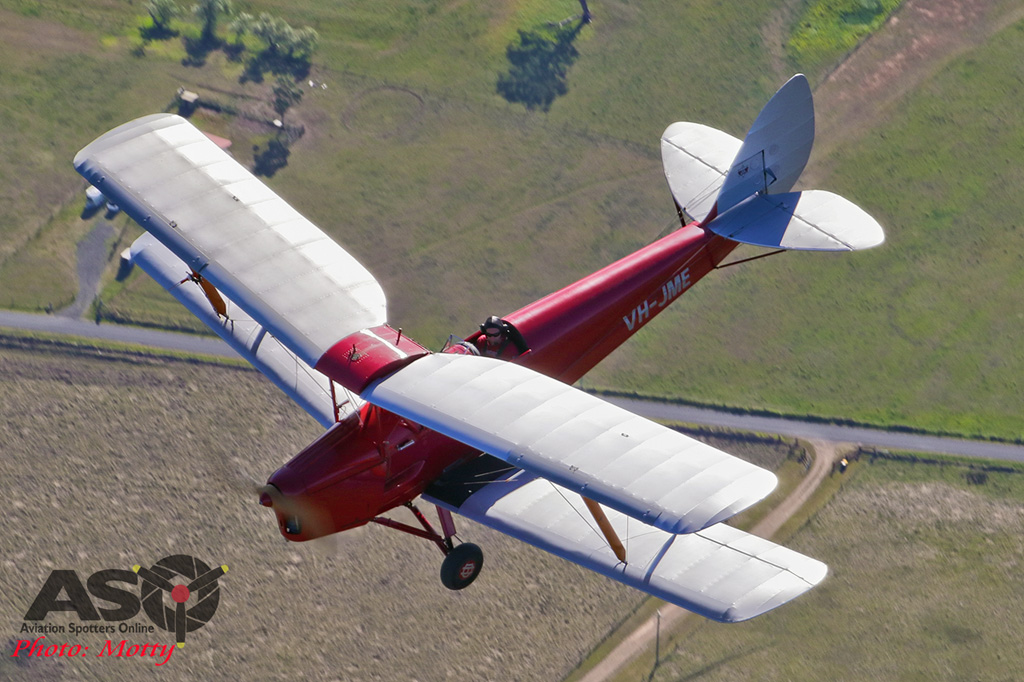 Santa also took time out from his busy schedule to stop by and do a lolly-drop and visit the kids.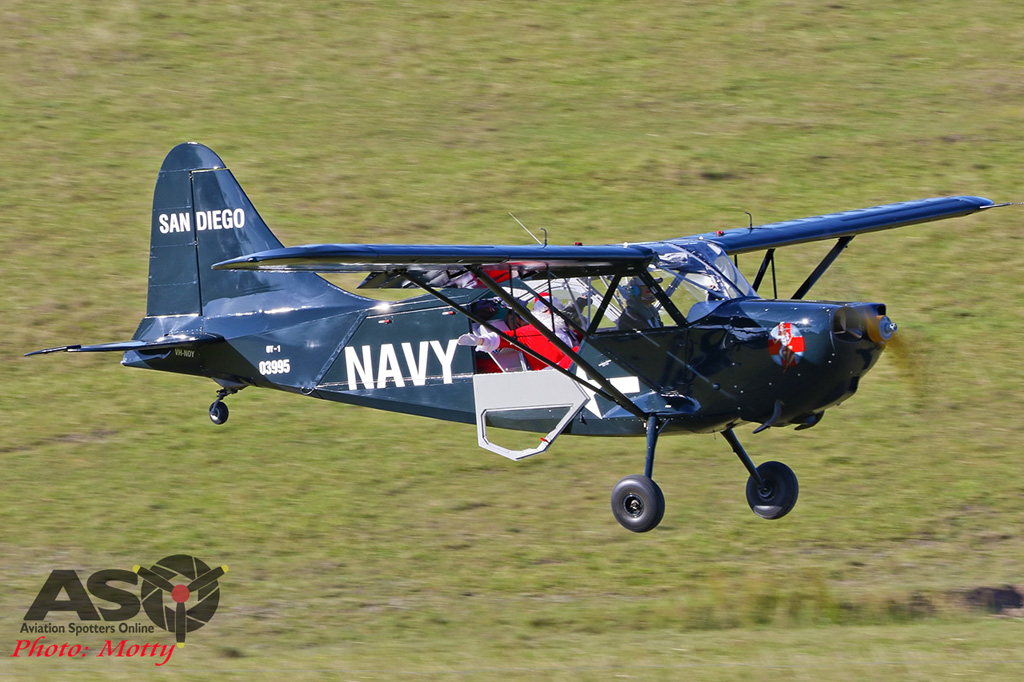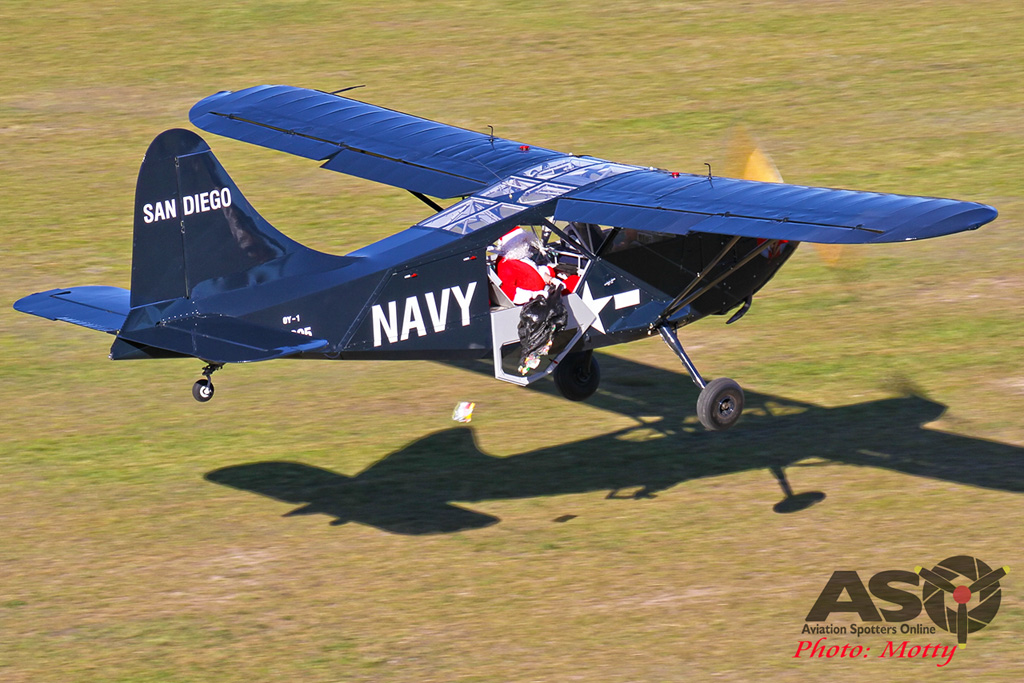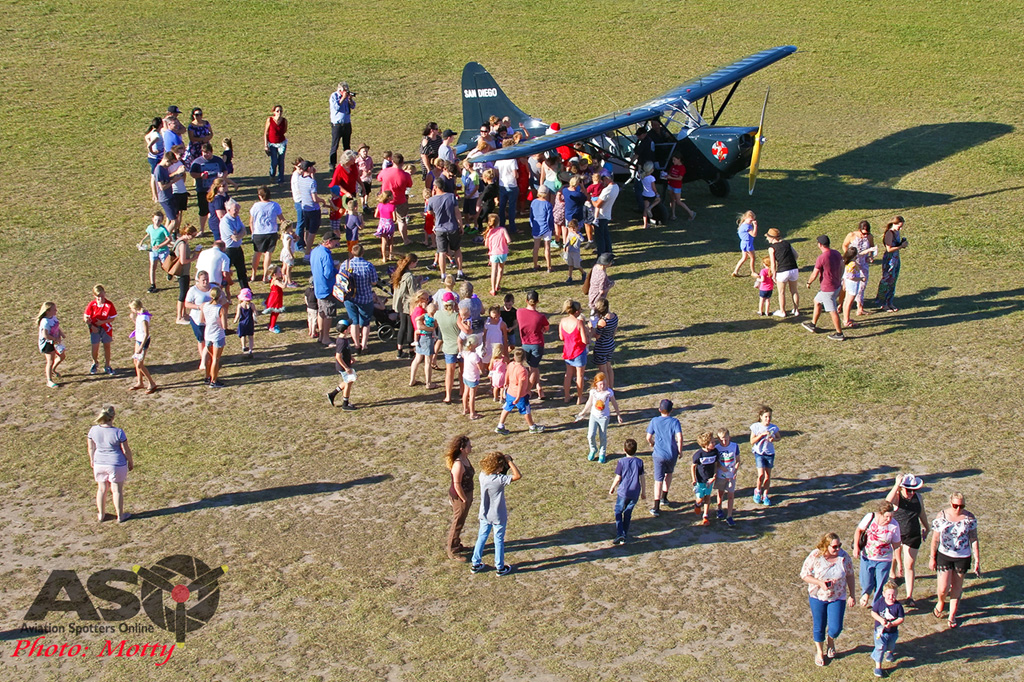 As the afternoon progressed we were treated to displays by Glenn Graham in the Extra 300, Paul Bennet in his Trojan, Wolf Pitts Pro and the Triplane as well as the Beech-18 with owner Chris Tibbetts and lots of other comings and goings as everyone enjoyed a great afternoon of aviating until the fading light put an end to the day's flying.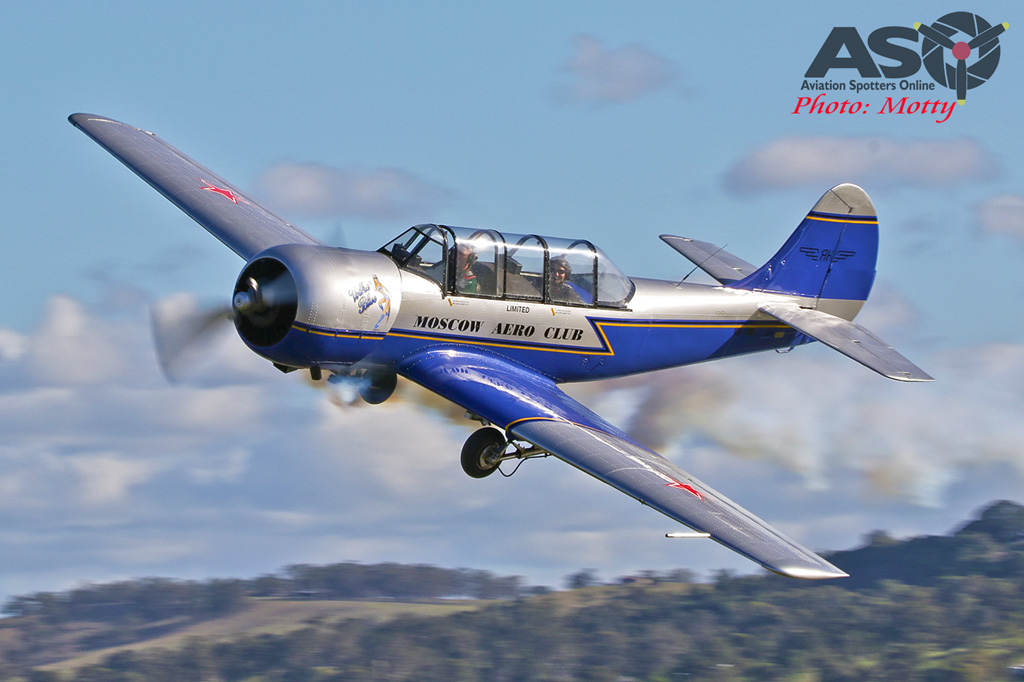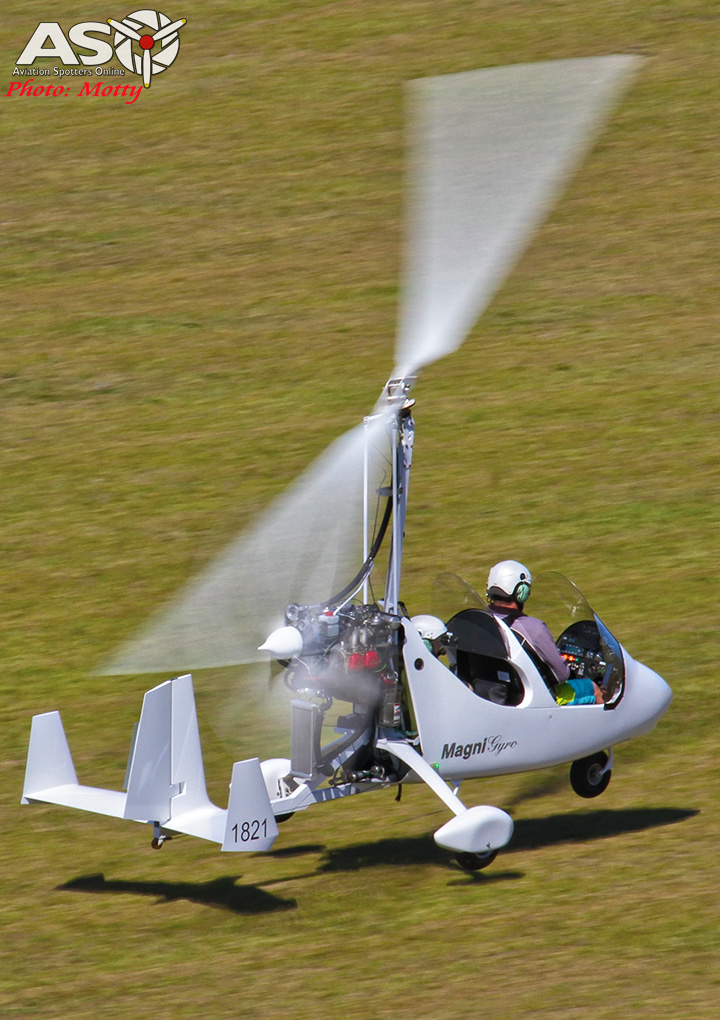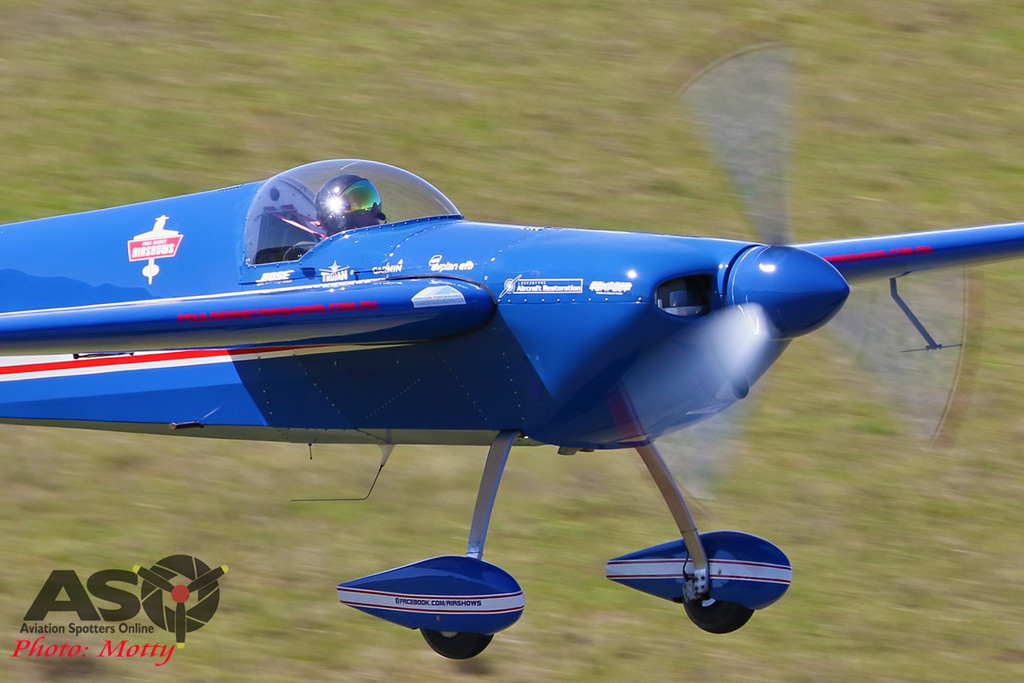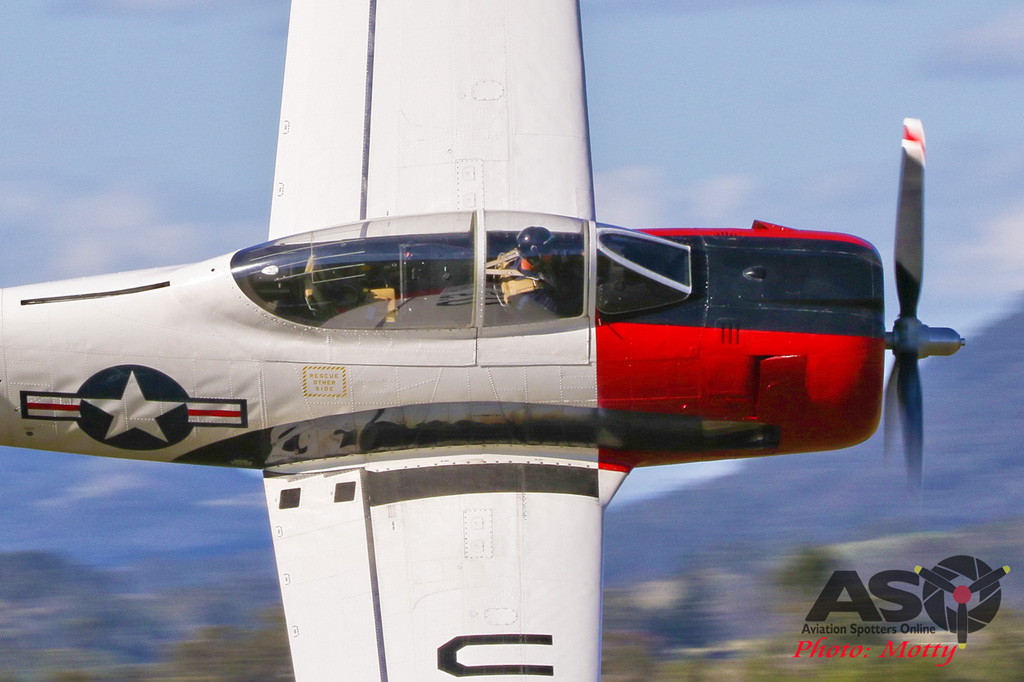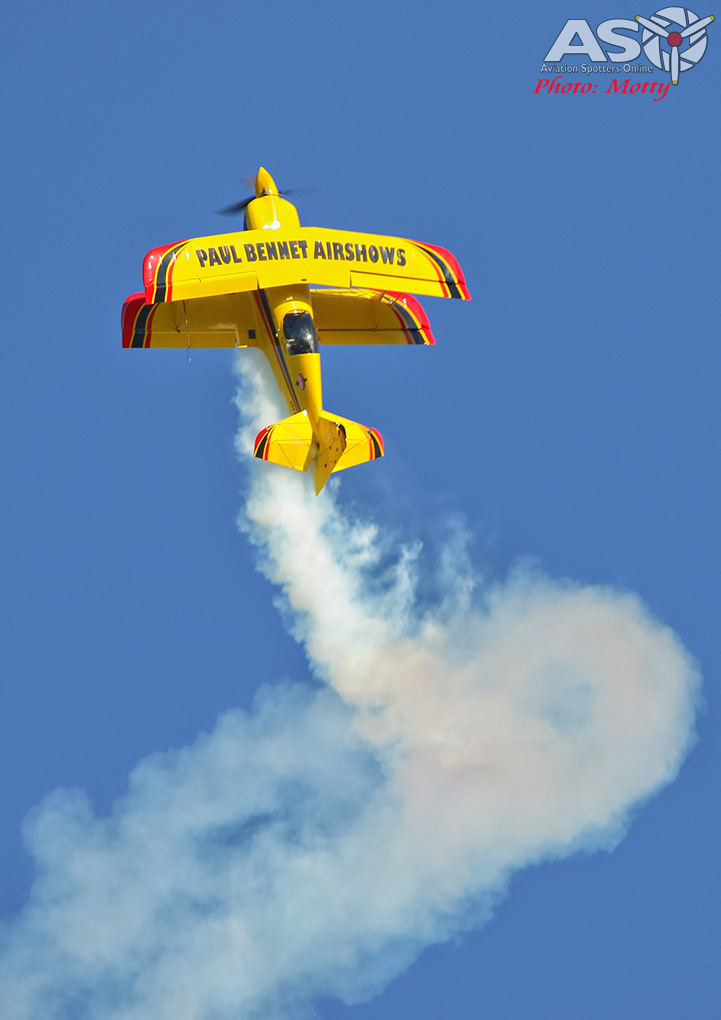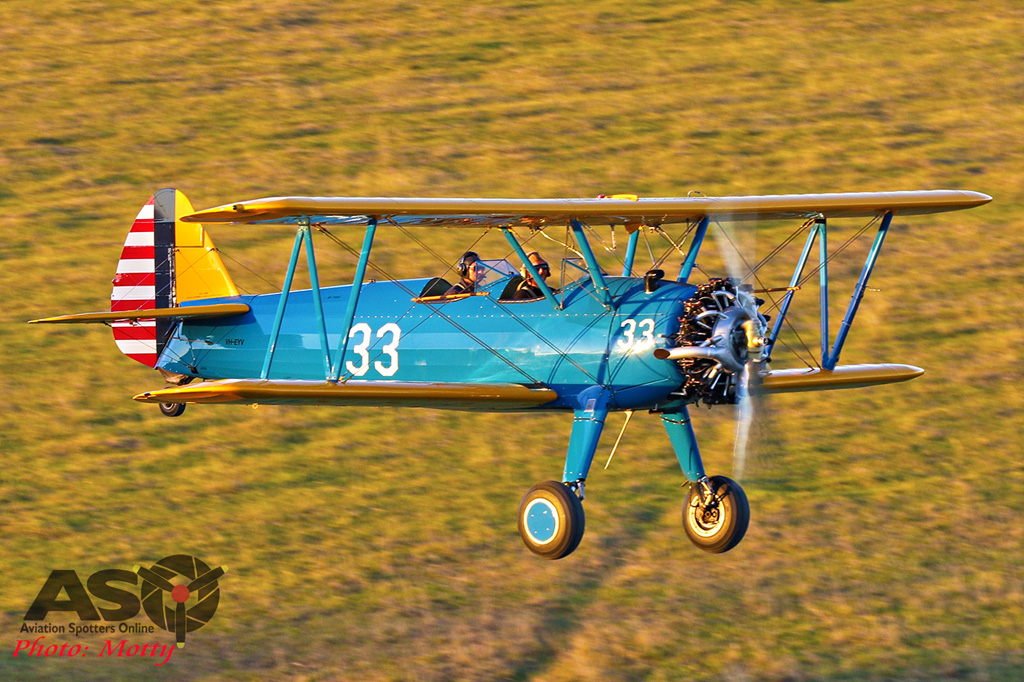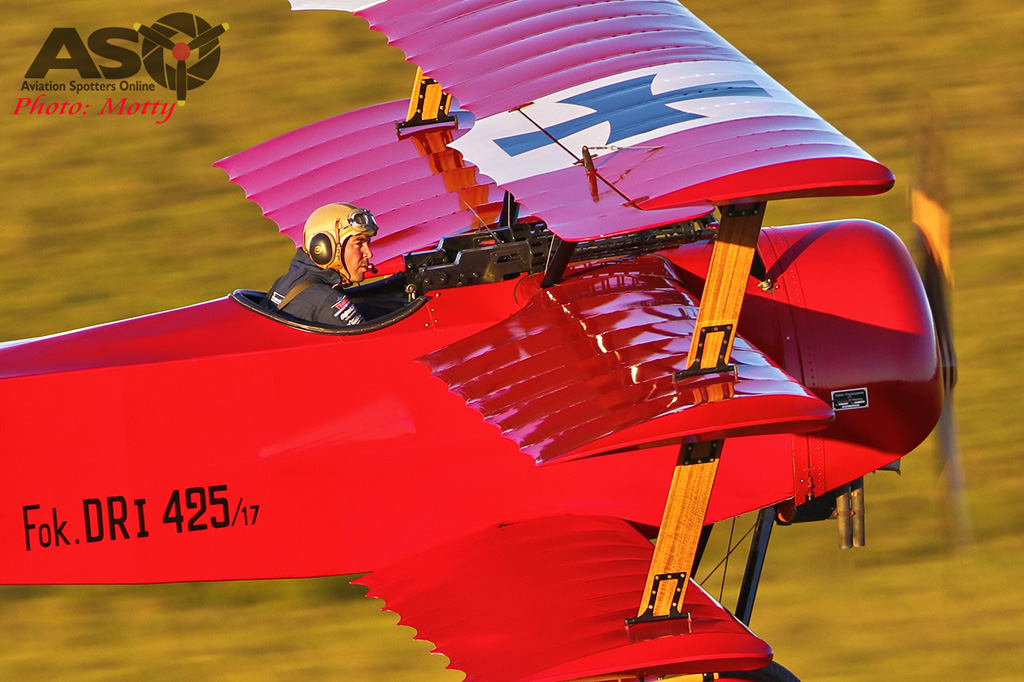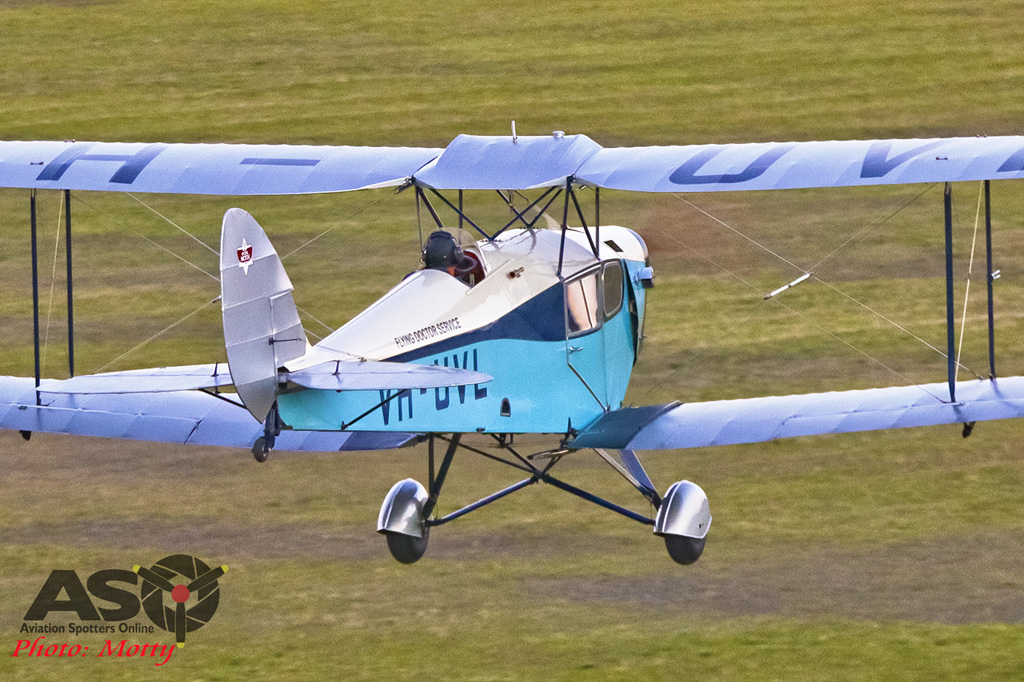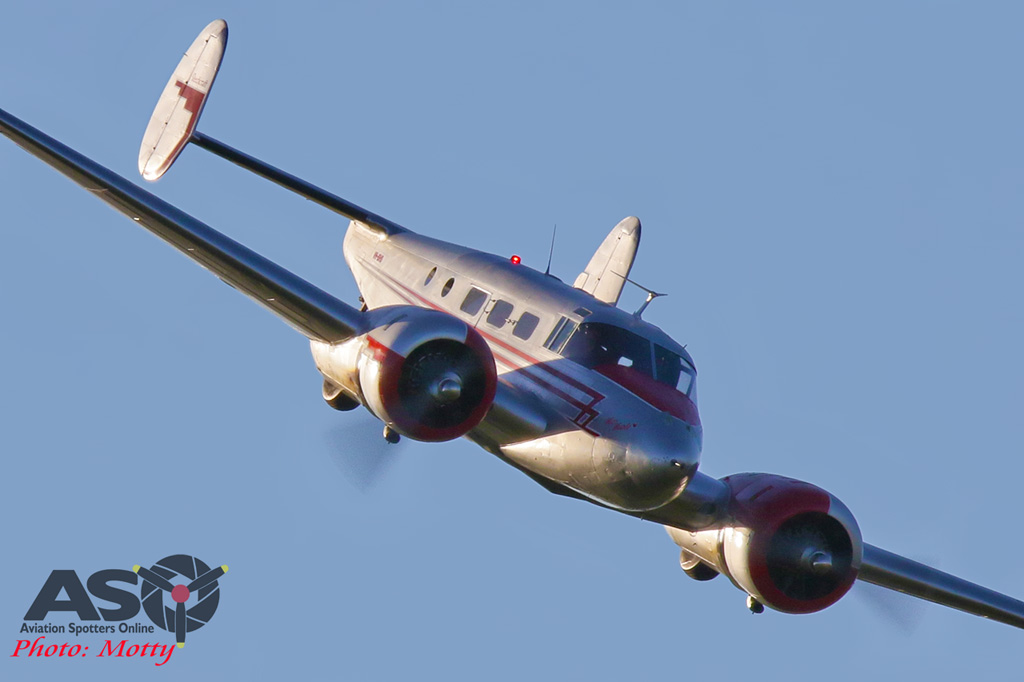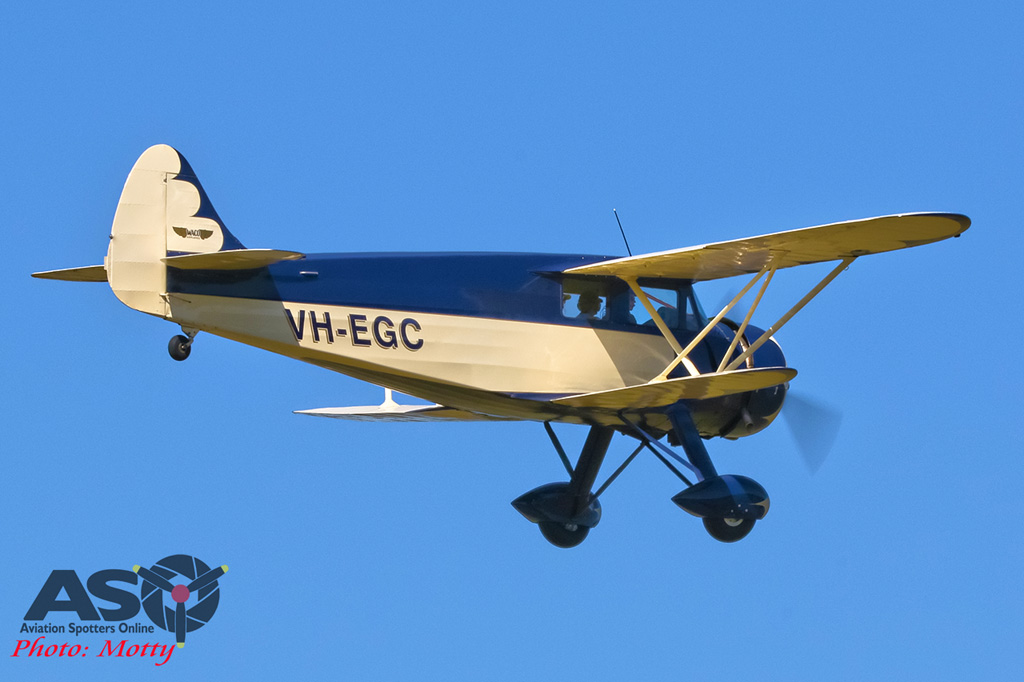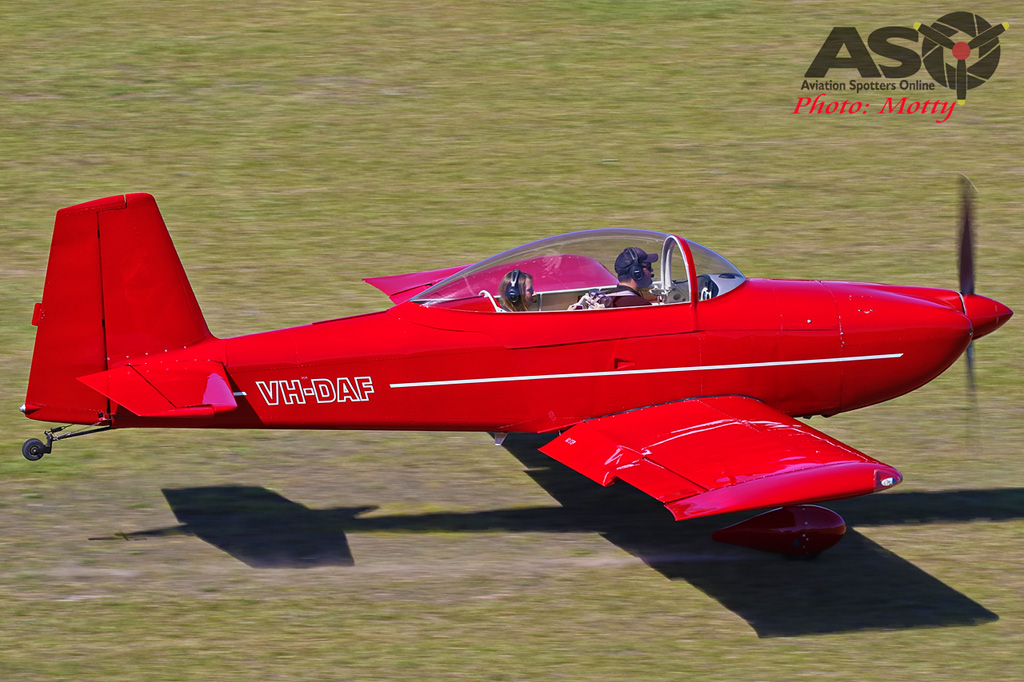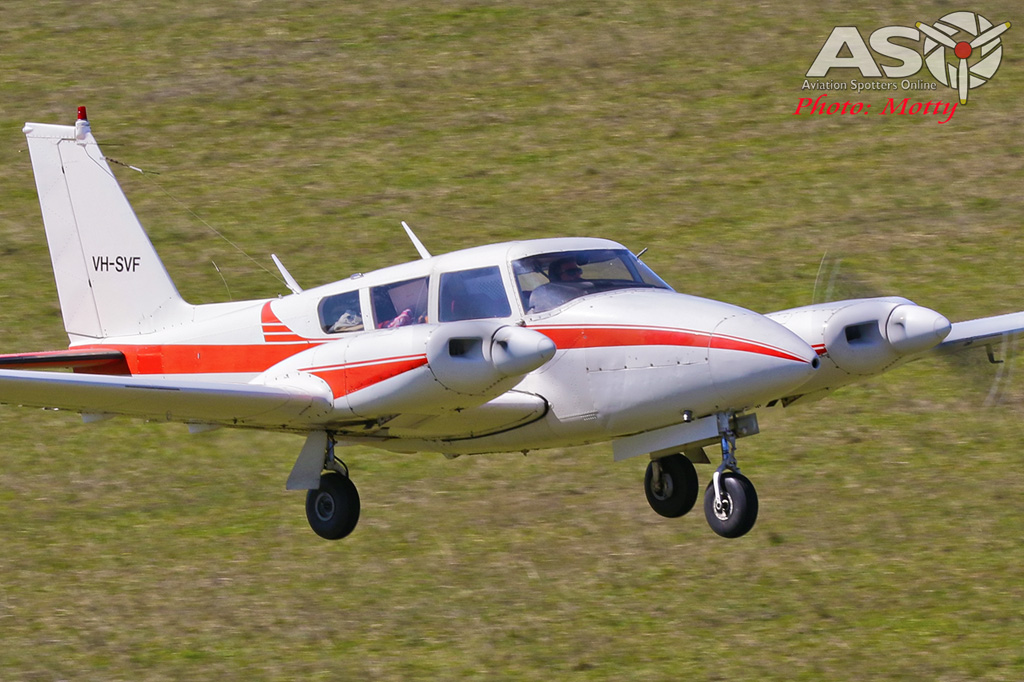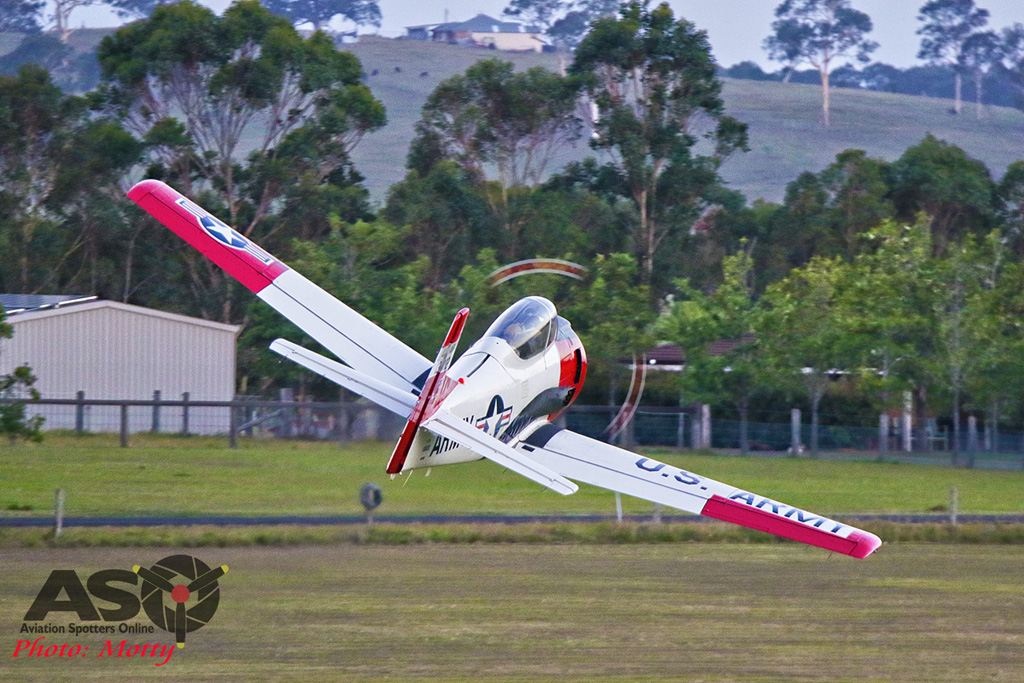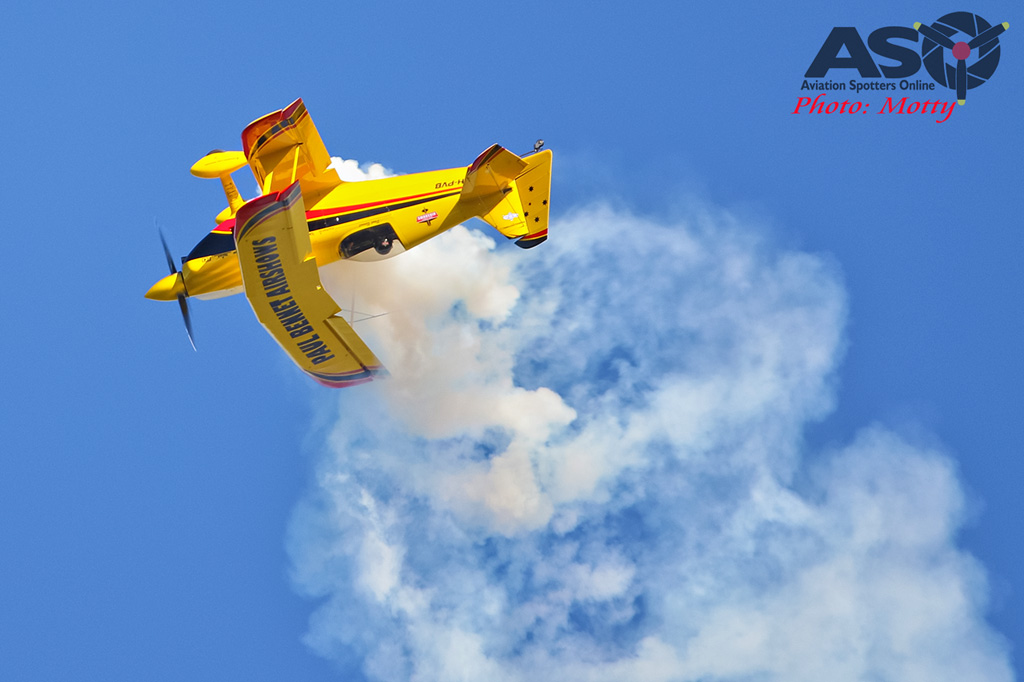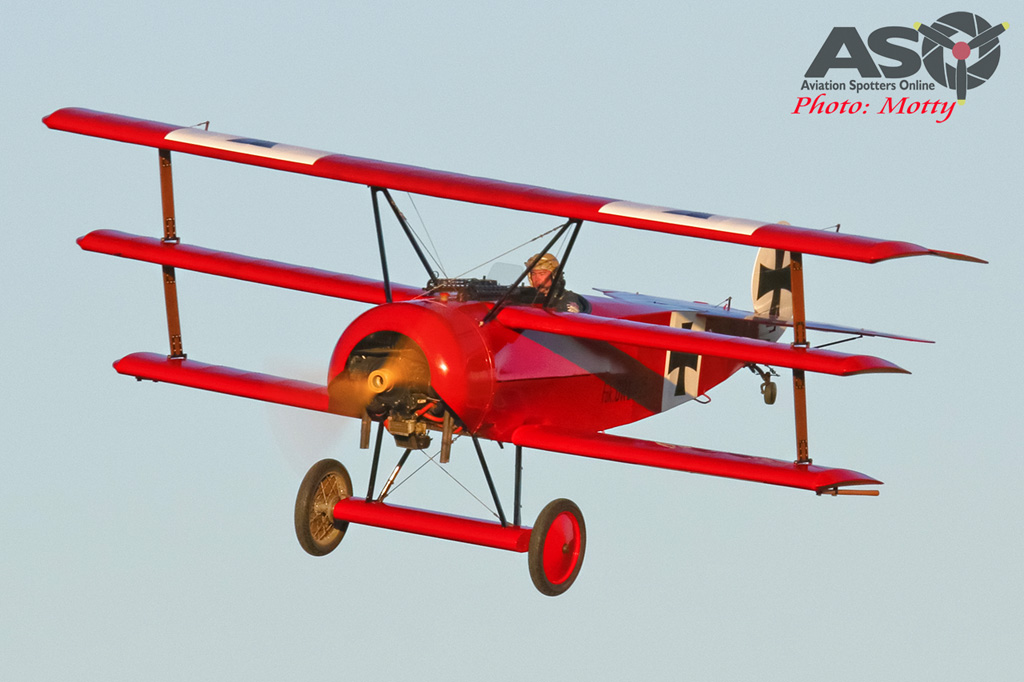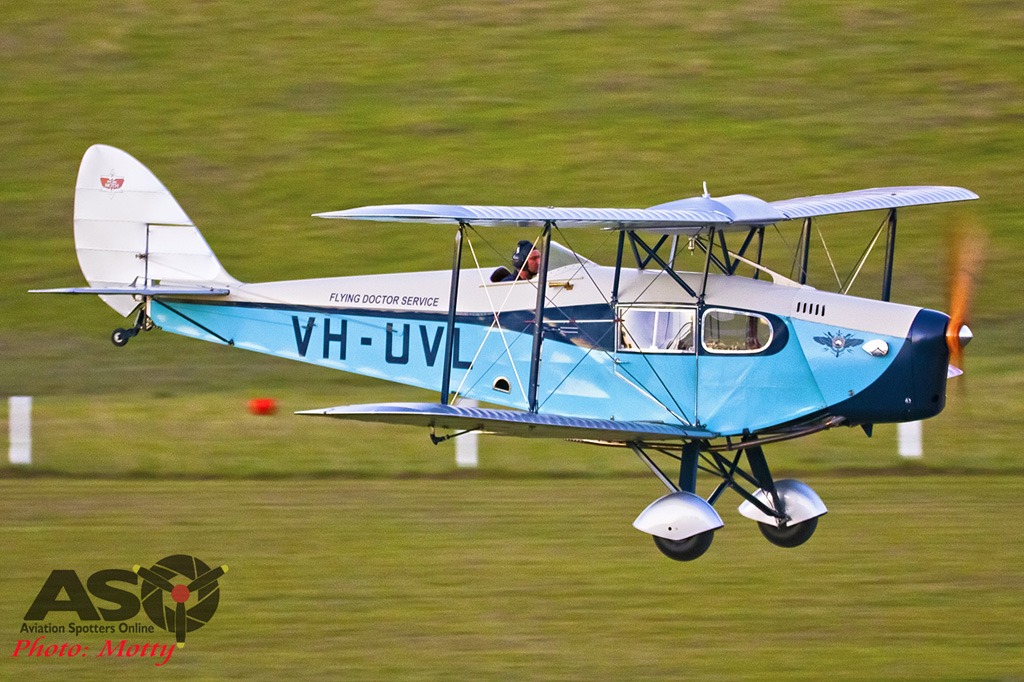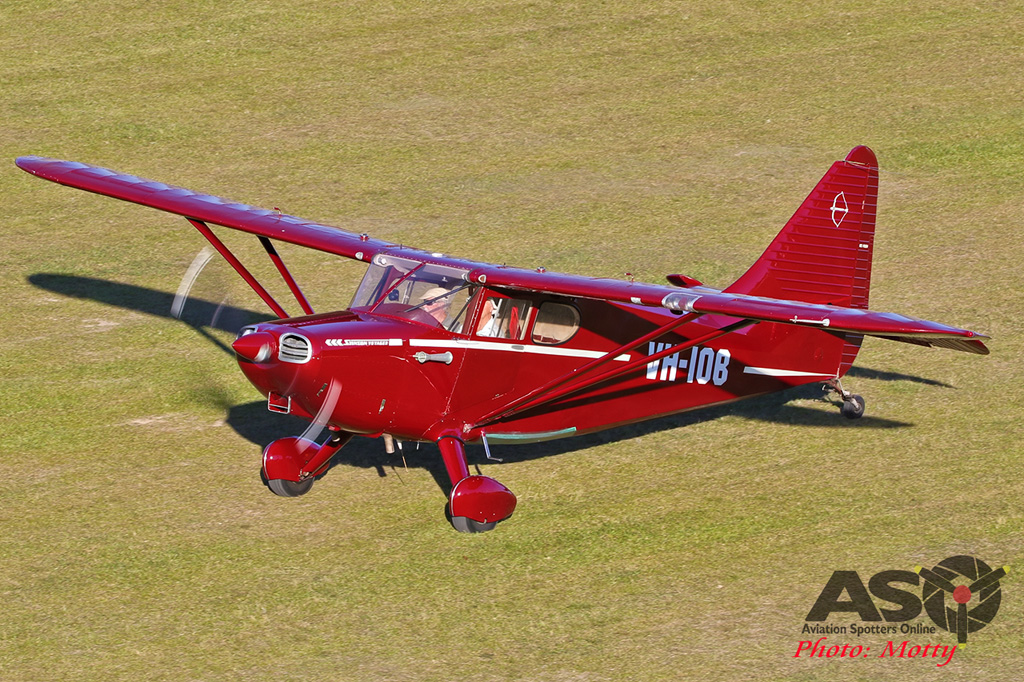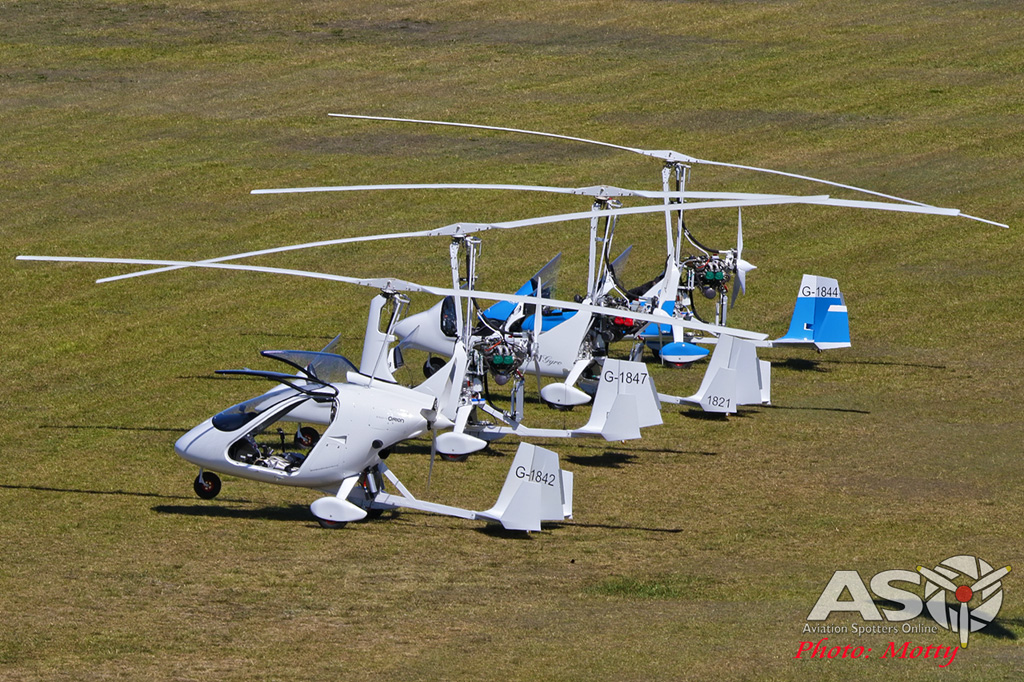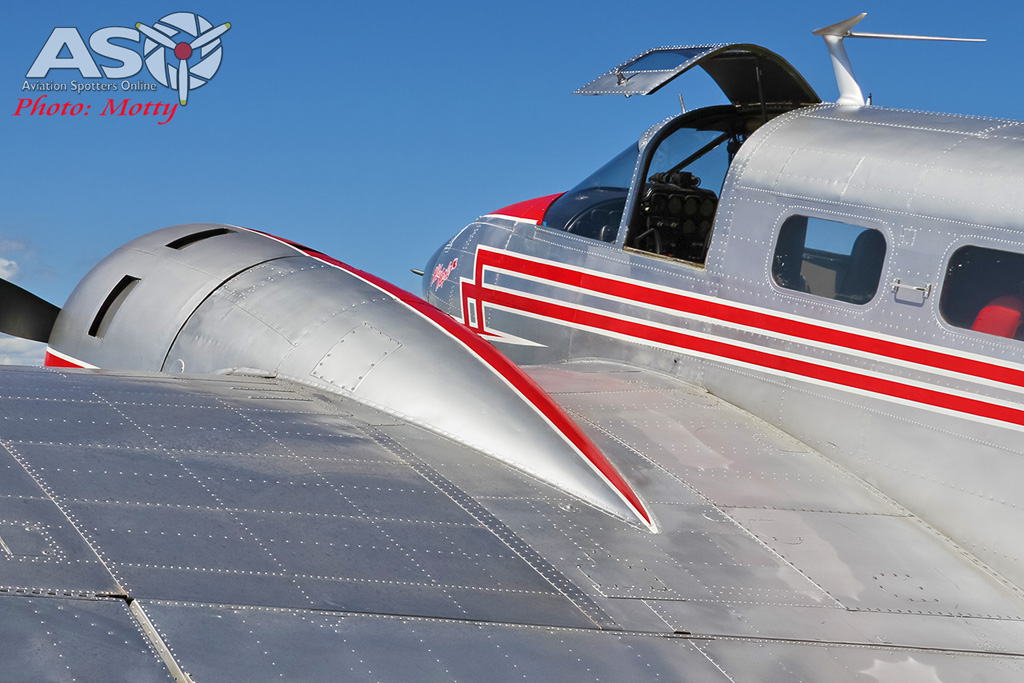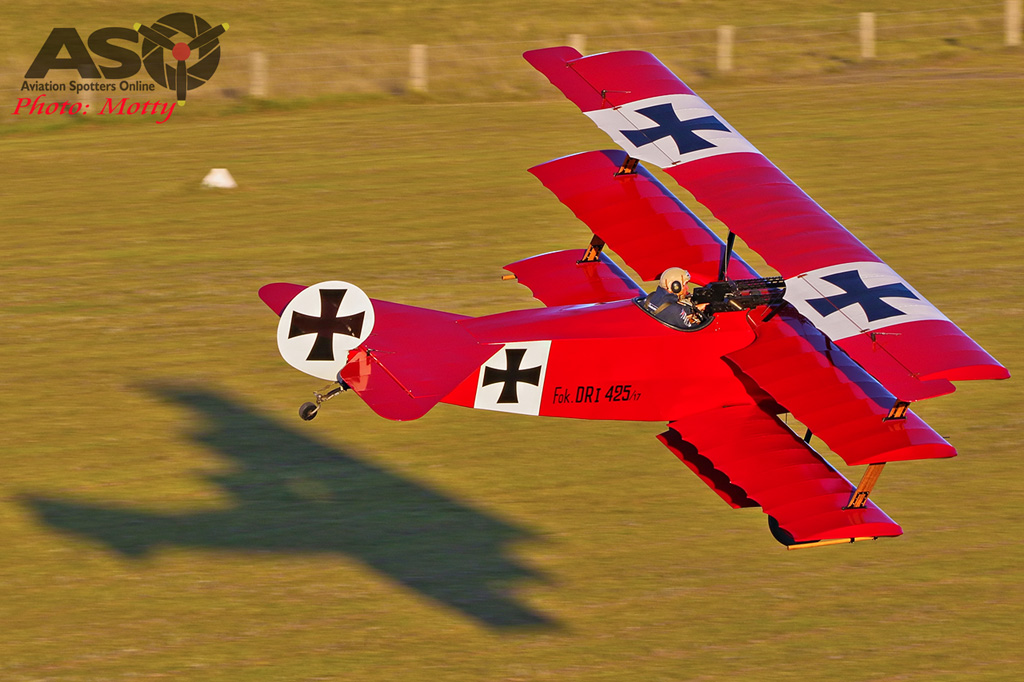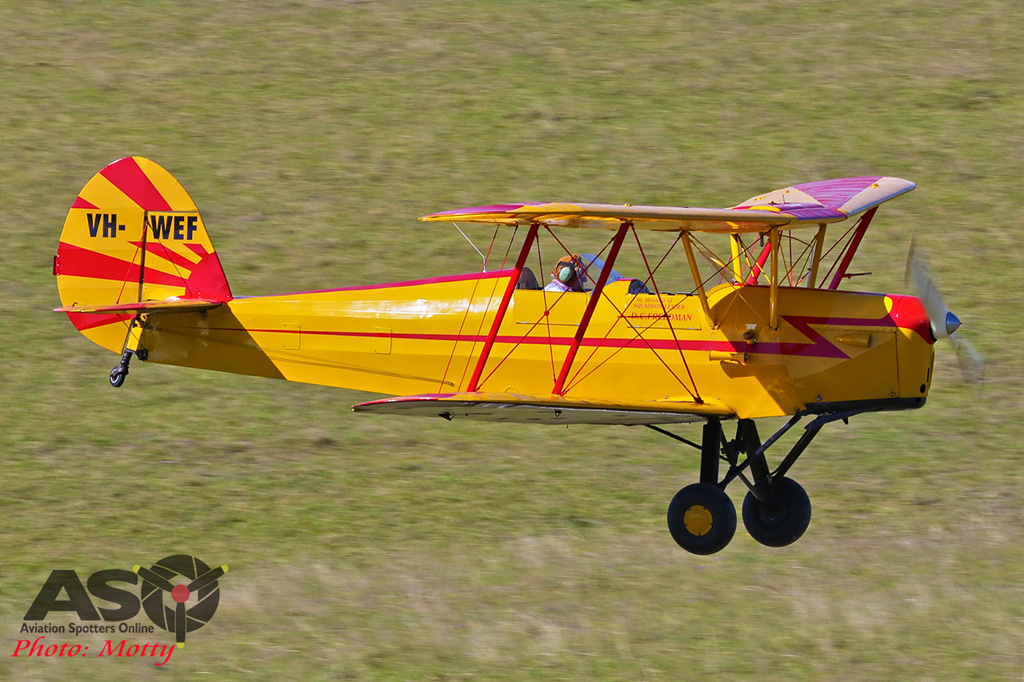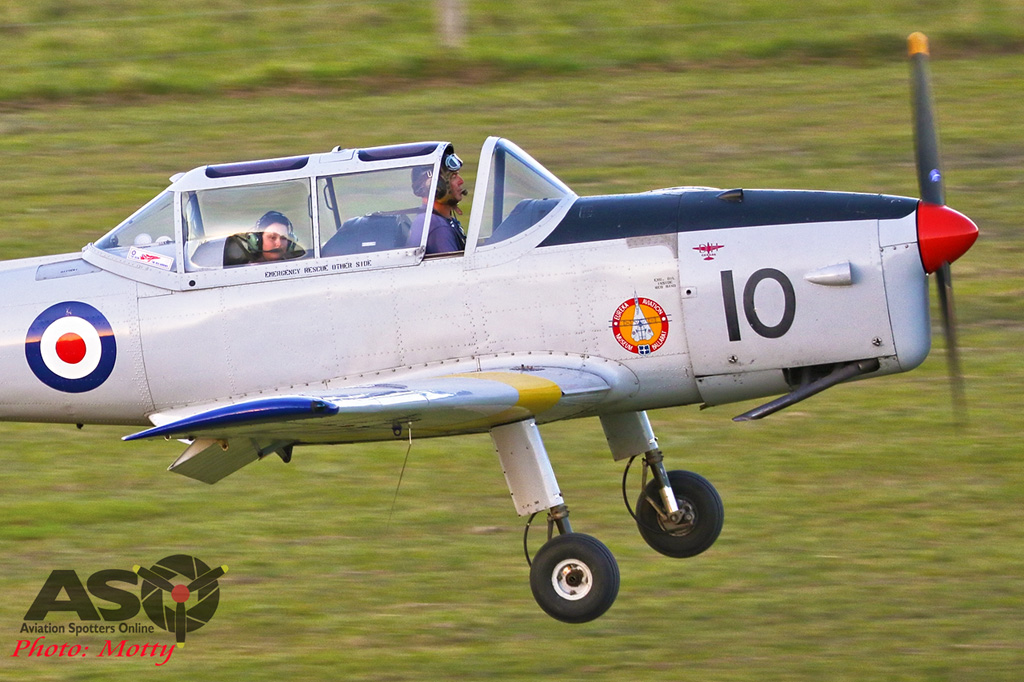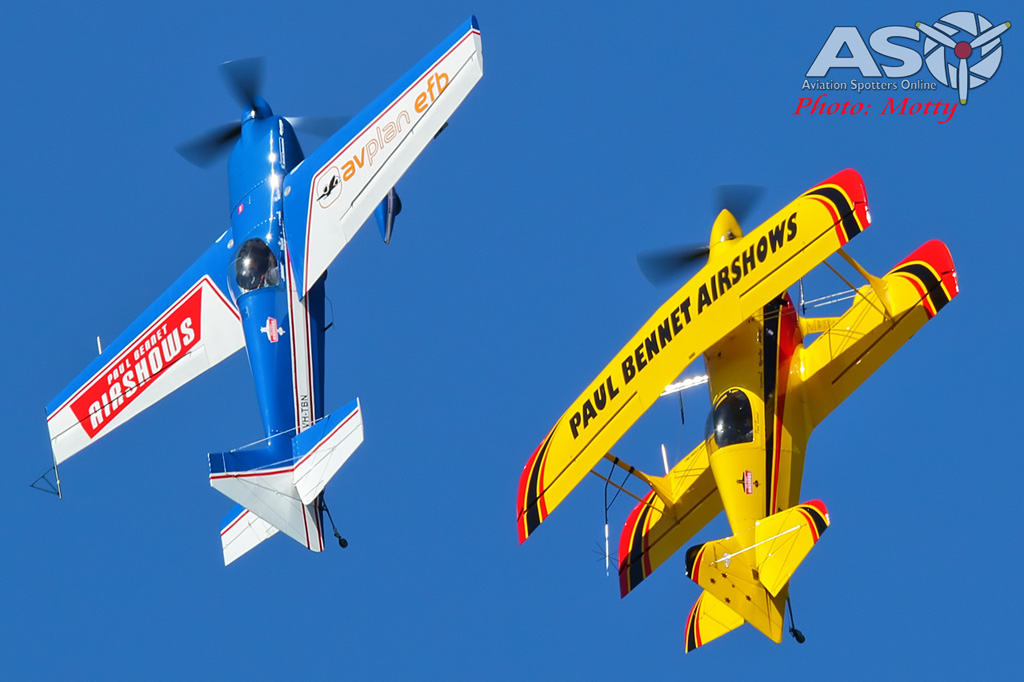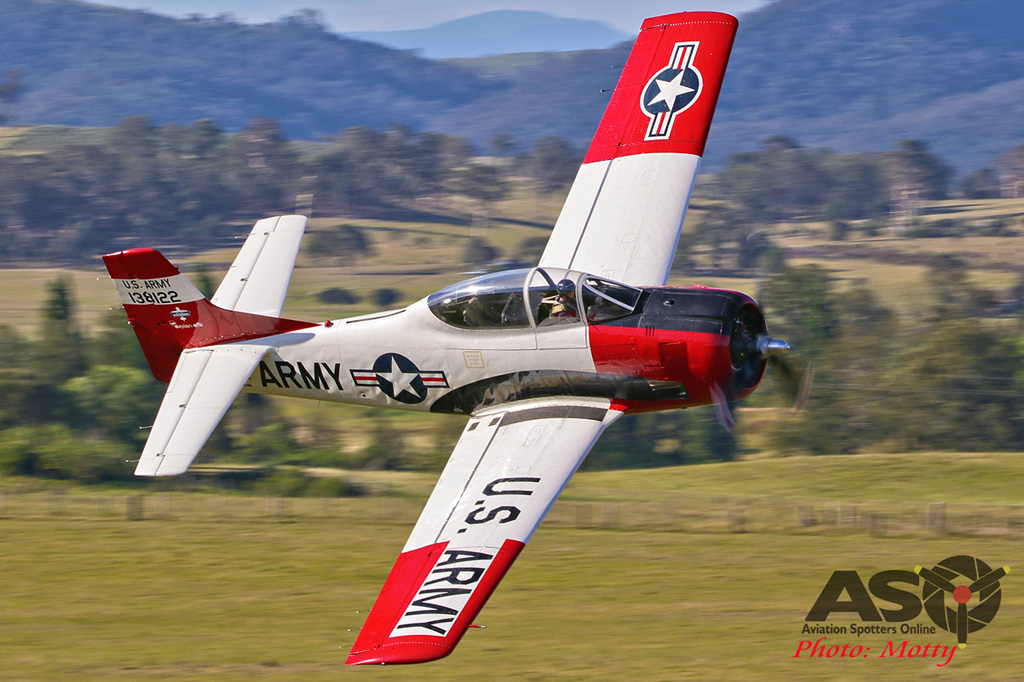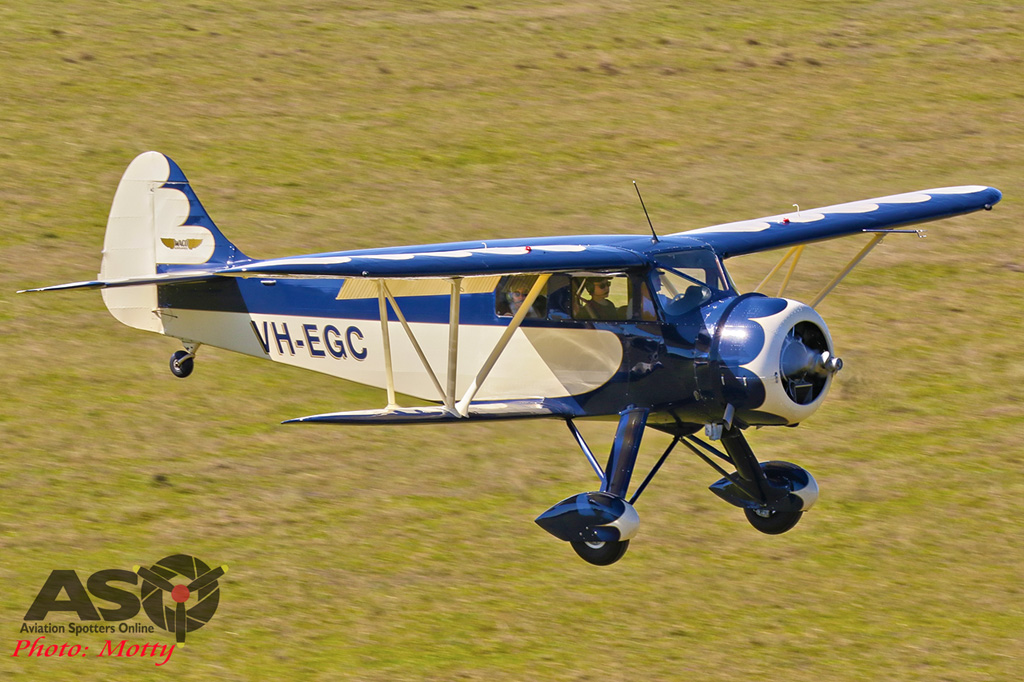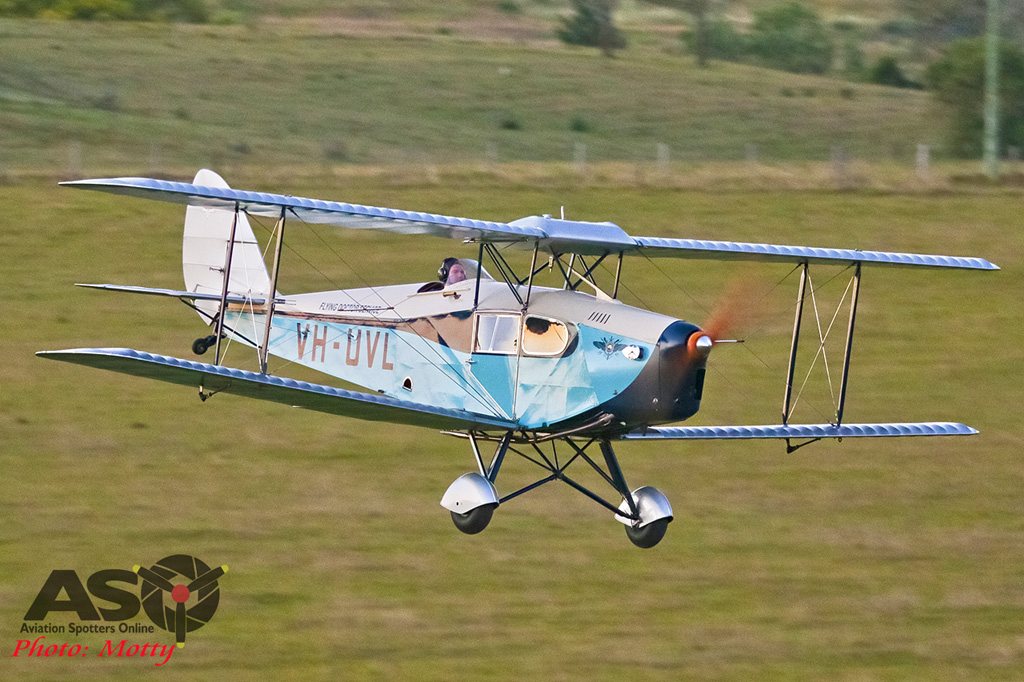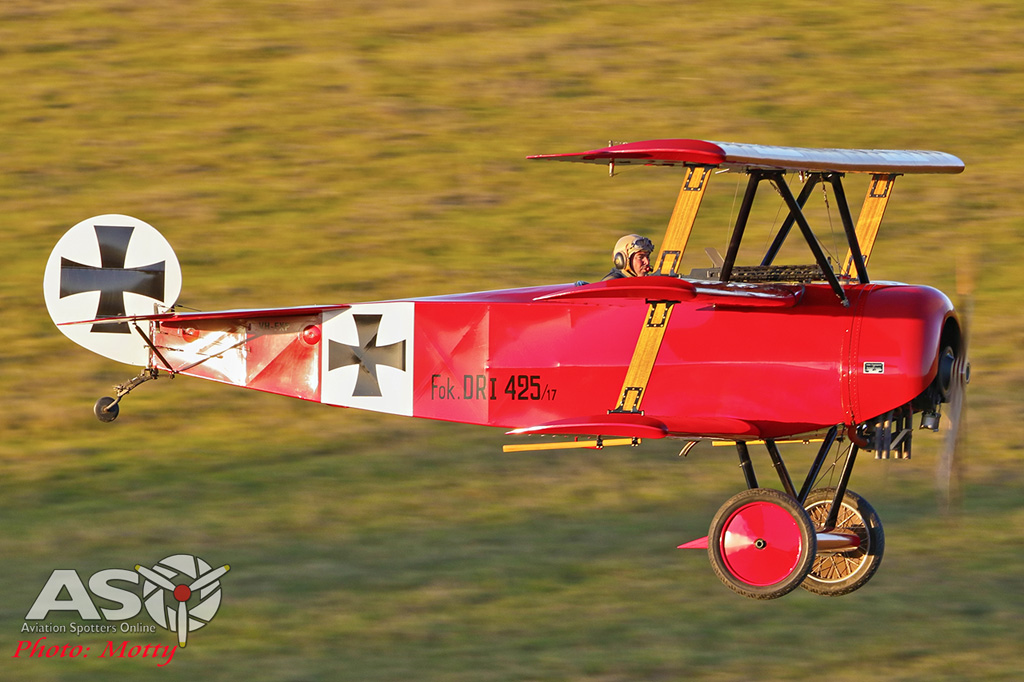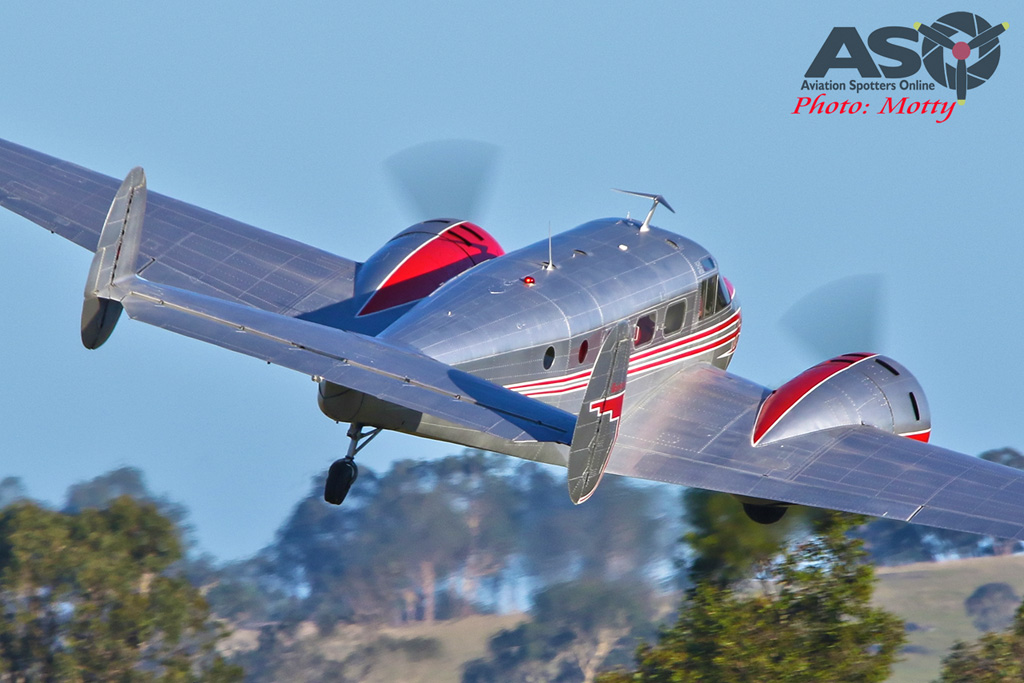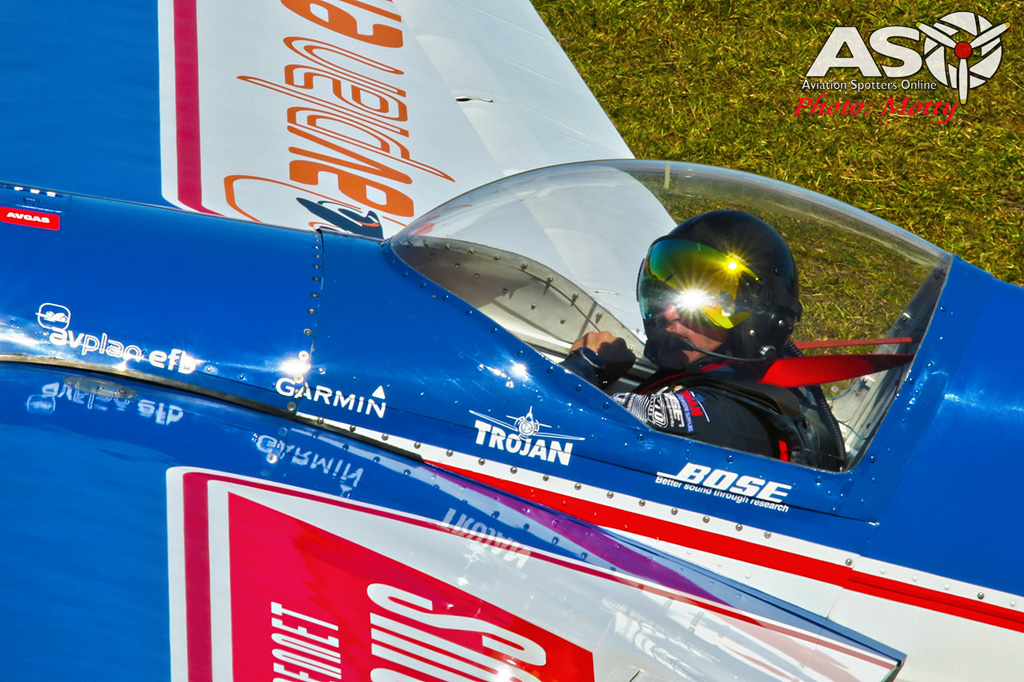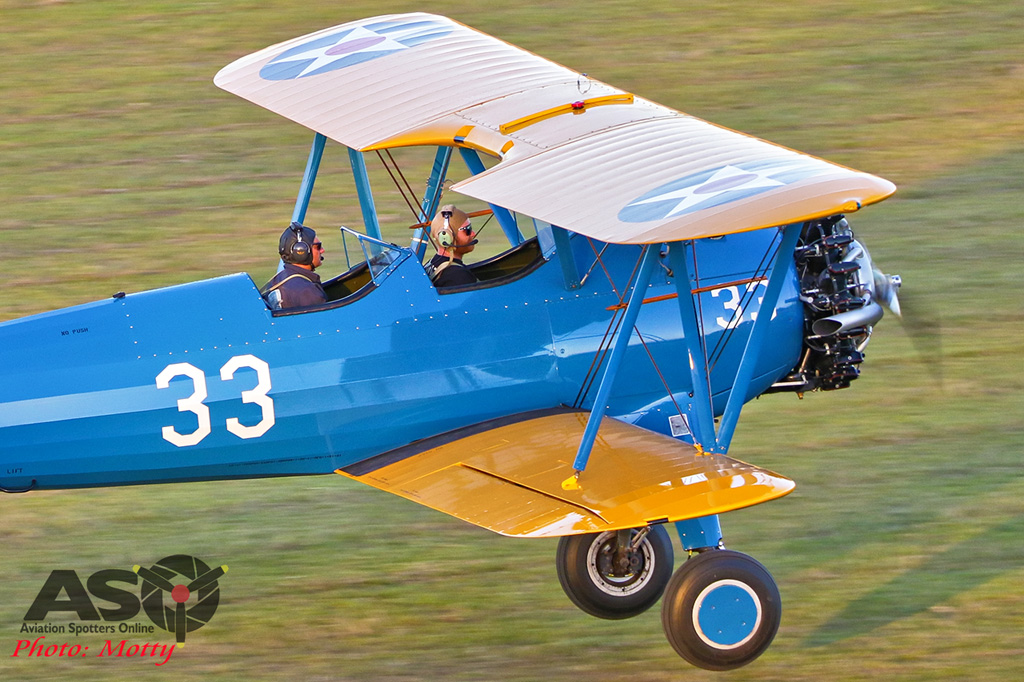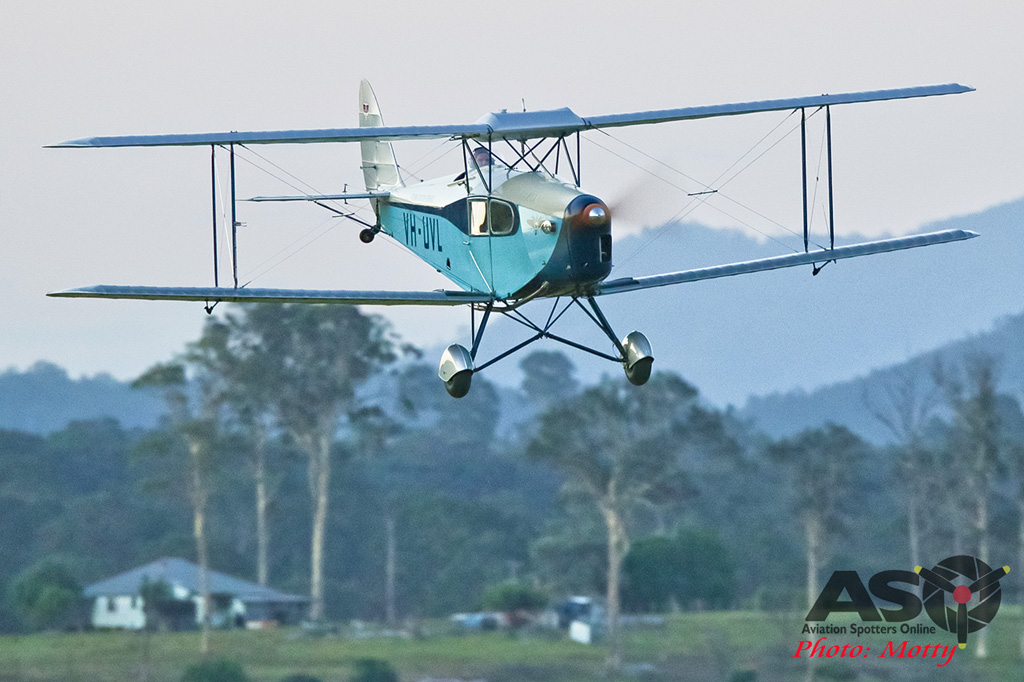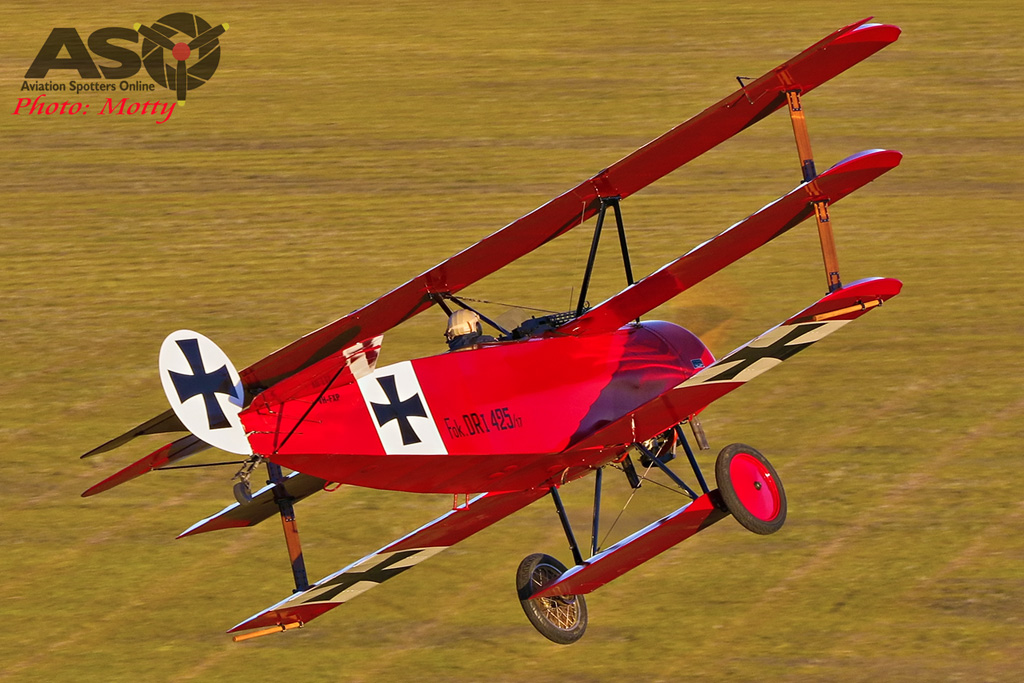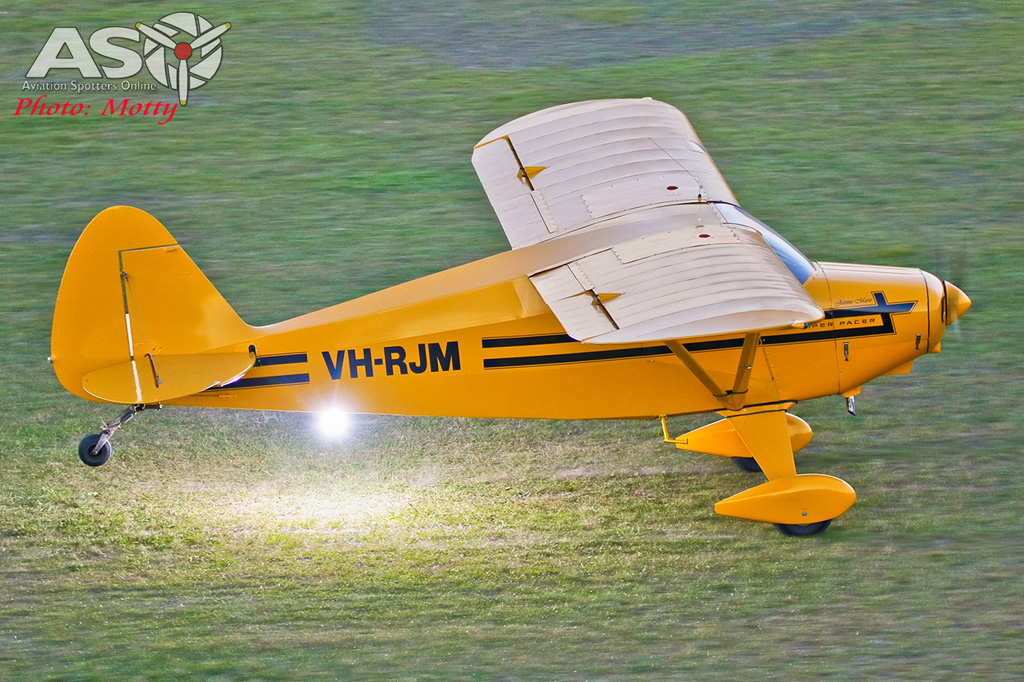 A big thanks to everyone involved for another great afternoon at this wonderful little rural airfield and Merry Christmas.
Motty