Other than its rarer, more famous and combat proven "little brother", the Boomerang, there is probably no more stereotypical Aussie warbird than the CAC Wirraway (an Aboriginal word meaning "Challenge" or "Challenger").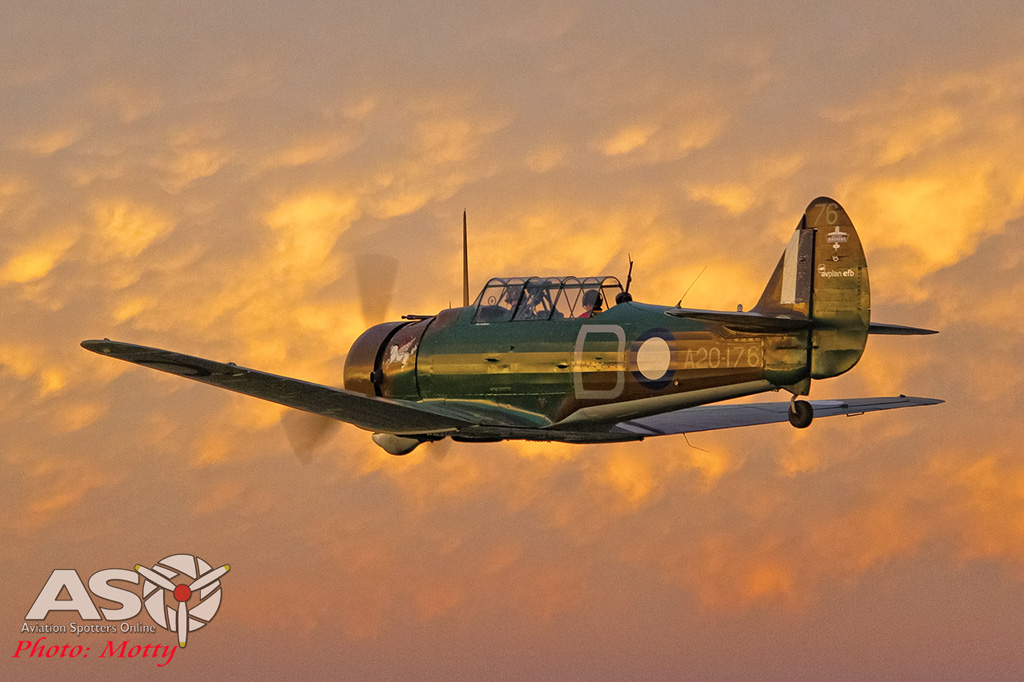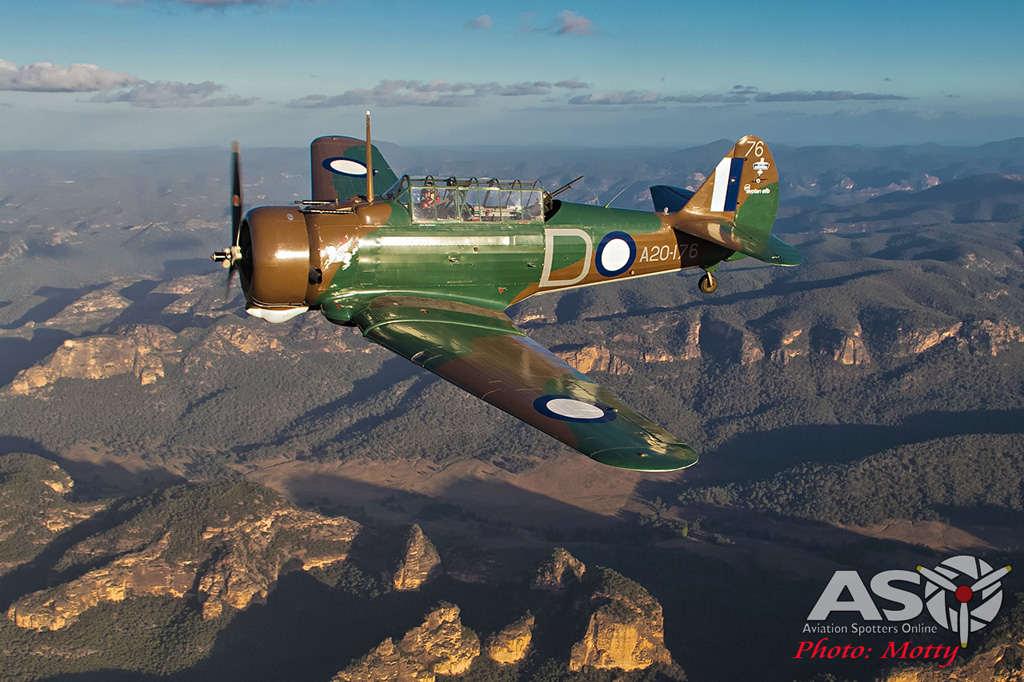 An Australian development of the pre-WWII North American NA-16 design, which was itself developed into the widely used T-6 / Texan / Harvard / SNJ family of trainers, the Wirraway was initially purchased as a general purpose aircraft with the decision to build the type being just as much about allowing the creation and development of a then-new Australian aircraft manufacturing industry as to fulfill any specific requirements for the RAAF.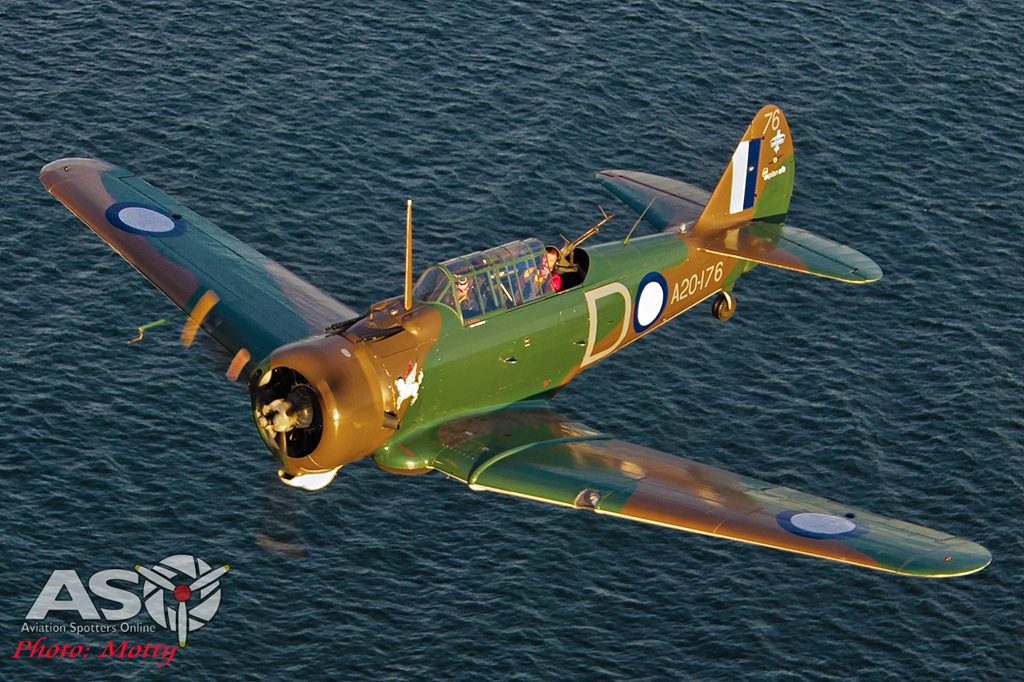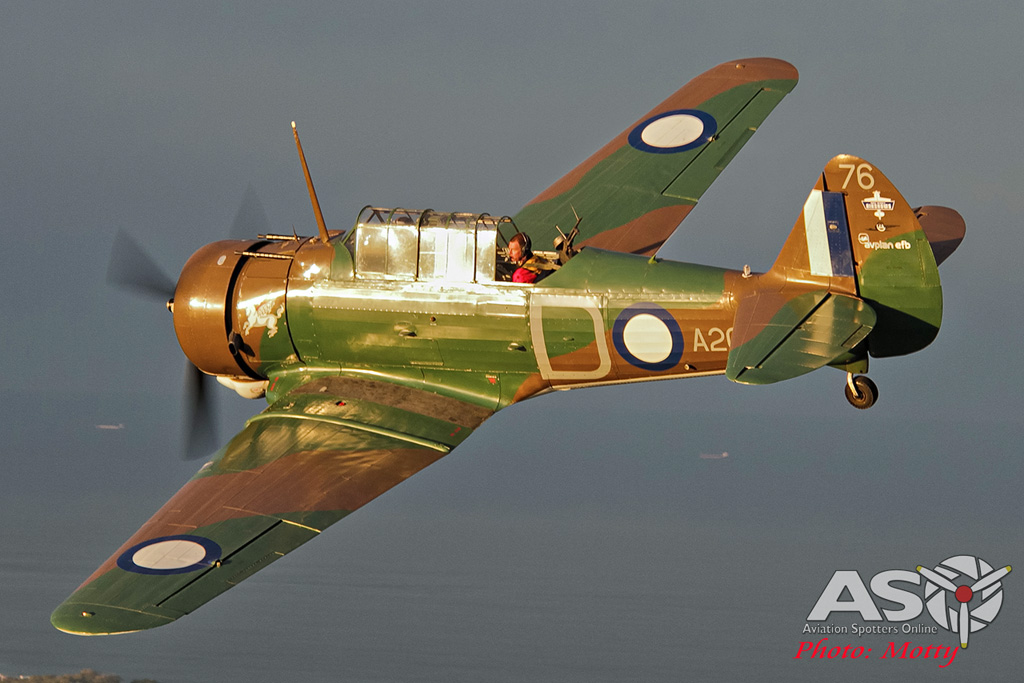 Fitted with two forward firing machine-guns in front of the pilot and another on a flexible mount for the observer and the ability to carry bombs under the wings and fuselage, the outbreak of WWII just as the first Wirraways began rolling off the production lines saw the new aircraft pressed into service in a wide variety of roles including dive bombing, ground attack, Army co-operation, observation , maritime patrol and convoy escort and even as a front-line fighter in times of extreme emergency, as well as its more widely known use as a training aircraft for the flood  of new pilots required during the war. The type remained in service after the war as trainers and general duties aircraft until finally being retired in 1959.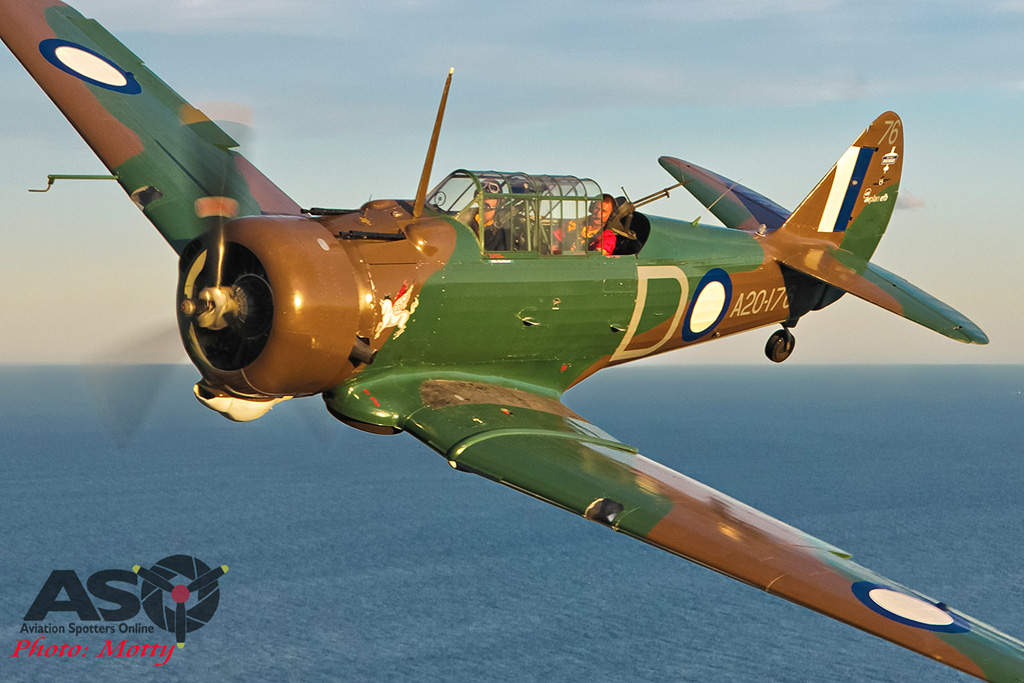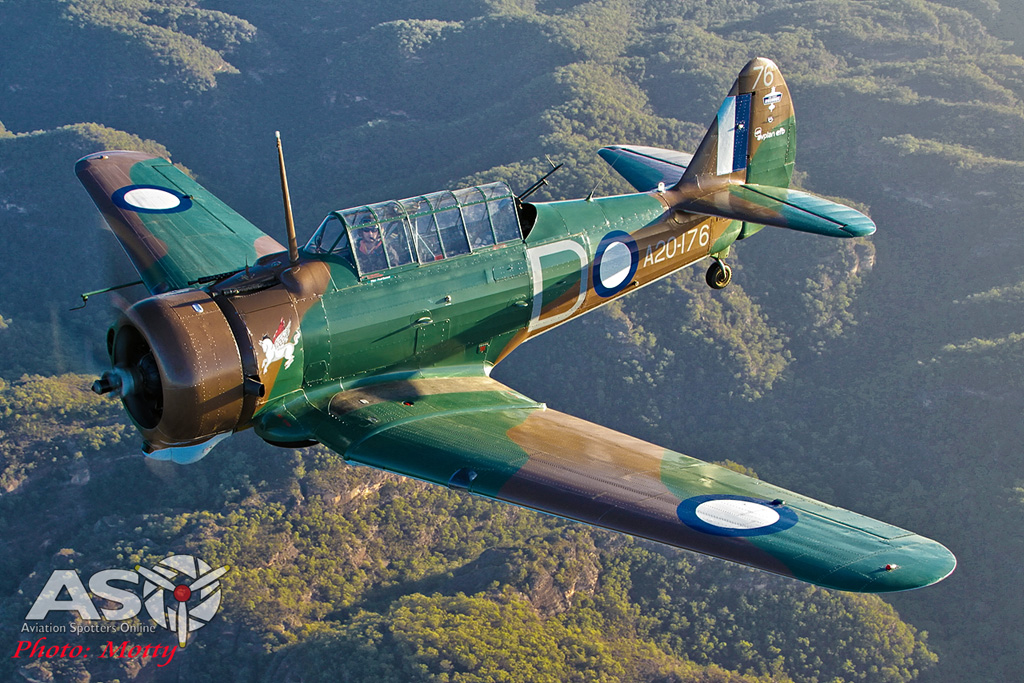 Despite the large number produced (755 by 1946), its widespread use (including post-war) and the significant part that it played in Australian aviation history, the Wirraway is still surprisingly rare in the modern Australian warbird scene with only nine aircraft currently on the register (compared, for example, to its American cousin, the T-6 / SNJ /Harvard family which boasts 29 examples of a type which neither served or flew operationally in any significant numbers here in Australia).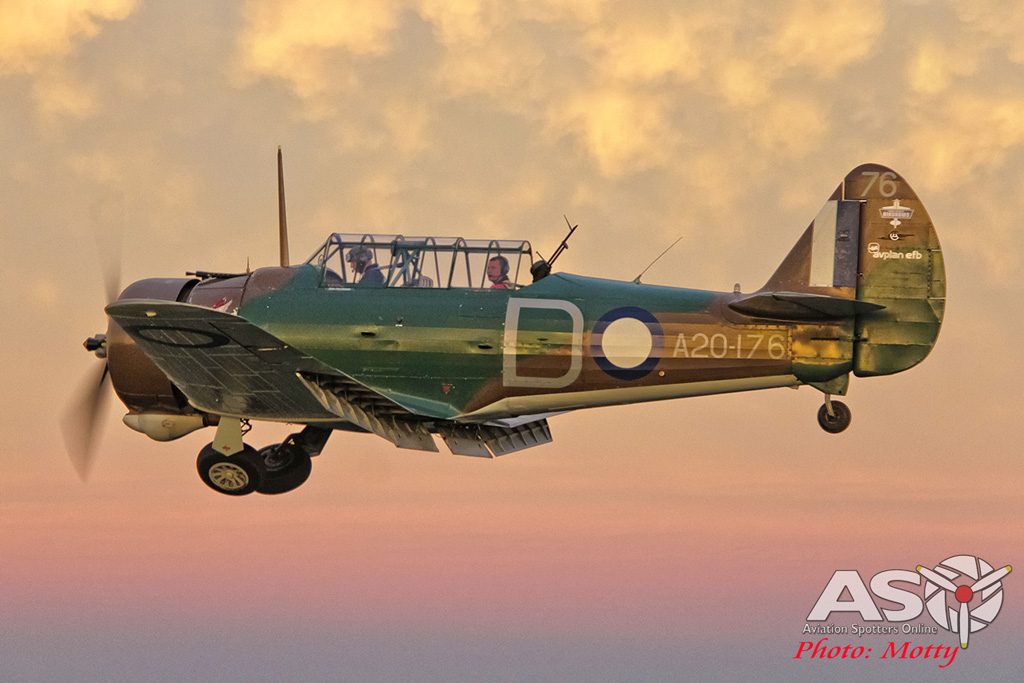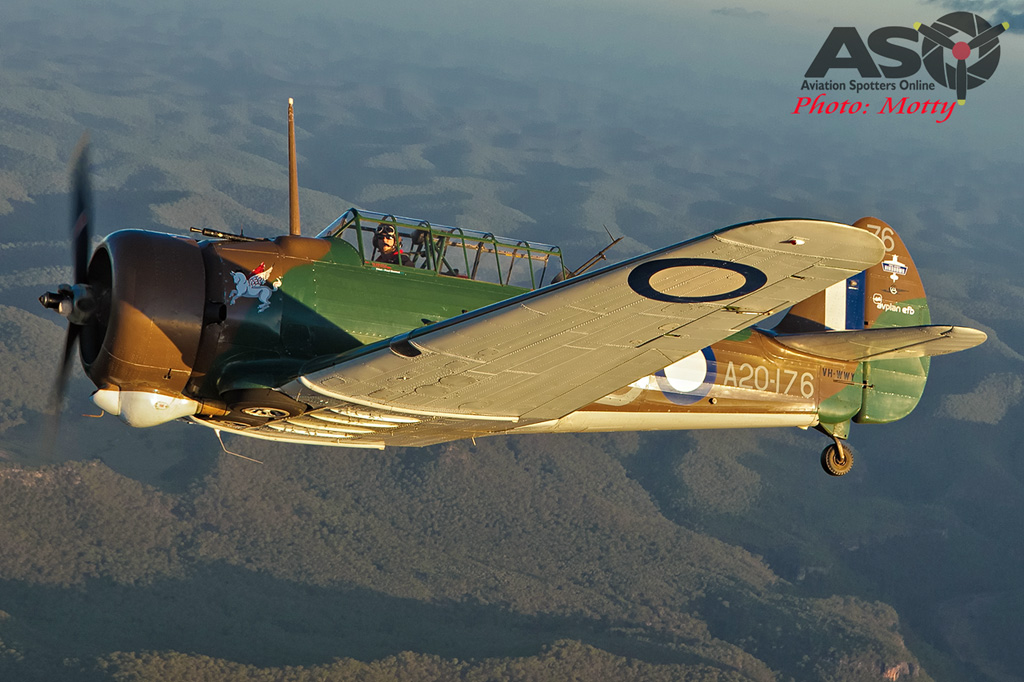 One of these rare machines, registered VH-WWY, is in the care and custody of the Paul Bennet Airshows team based at Rutherford in NSW, who take great pride in being able to display this significant piece of Australia's history to as many people as possible at local airshows and events around the country (and even overseas. See our article on their expedition to take their Wirraway and other aircraft to New Guinea, HERE    )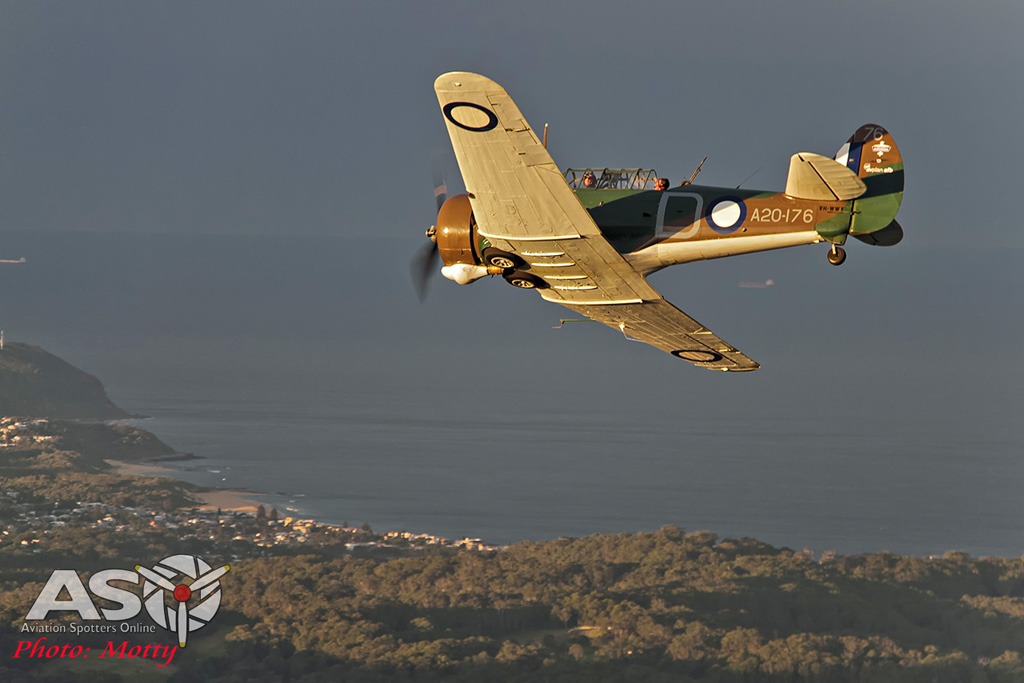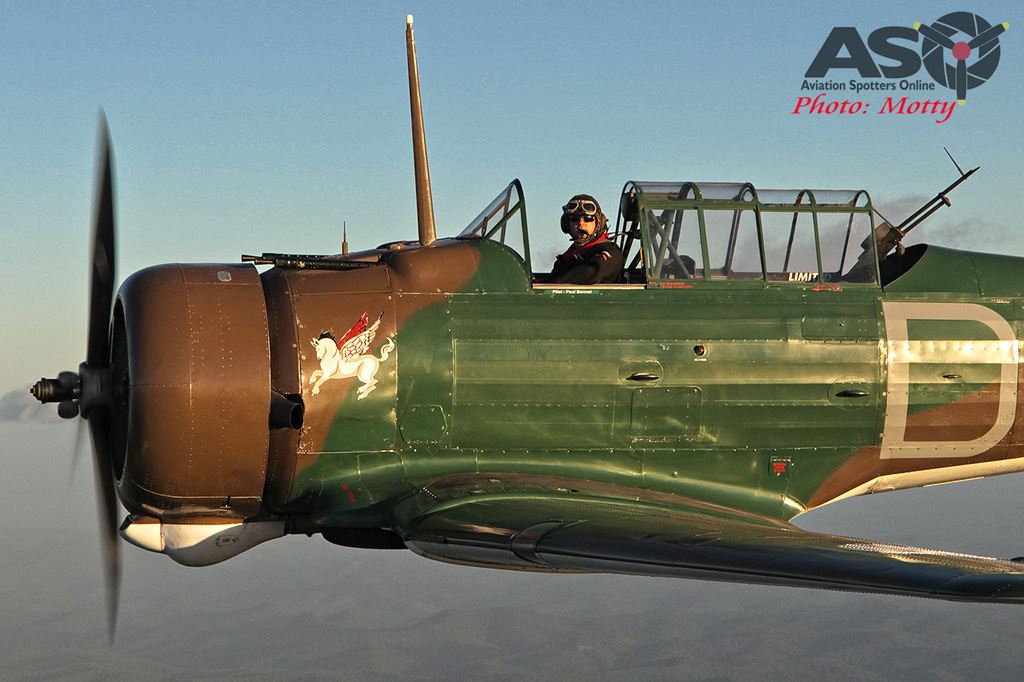 Although it is painted as A20-176 as it served with 4 Sqn in New Guinea during WWII, the airframe is actually based on A20-81. Little seems to be recorded of its service history, other than that it served with 5 Flying Training School (FTS) where it suffered a forced landing in May of 1943 (pilot OK), and was sold for scrap in 1957.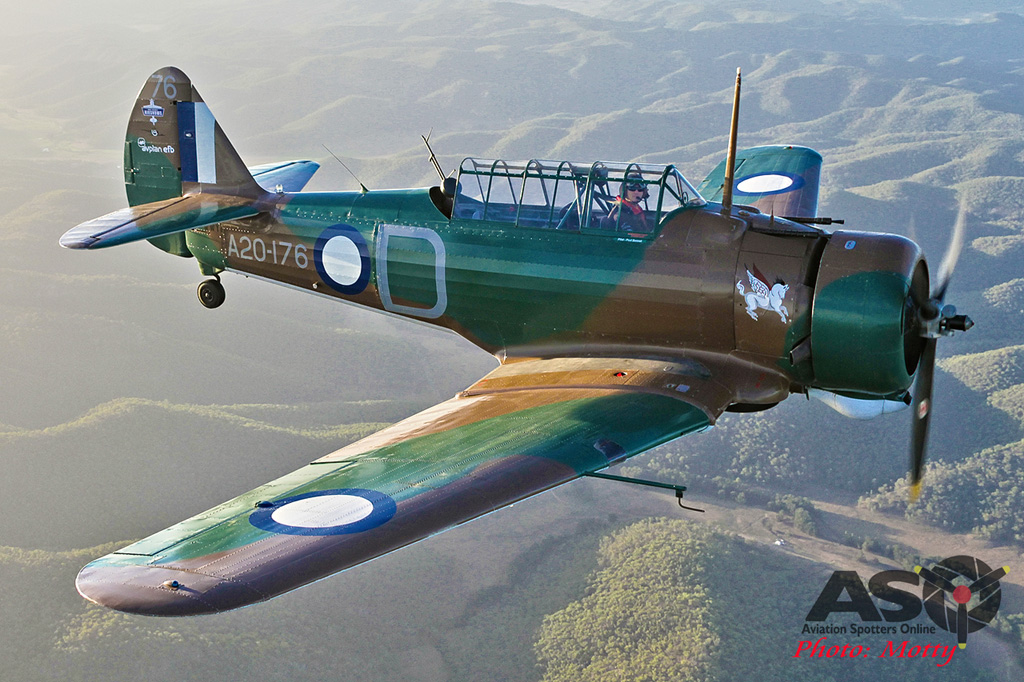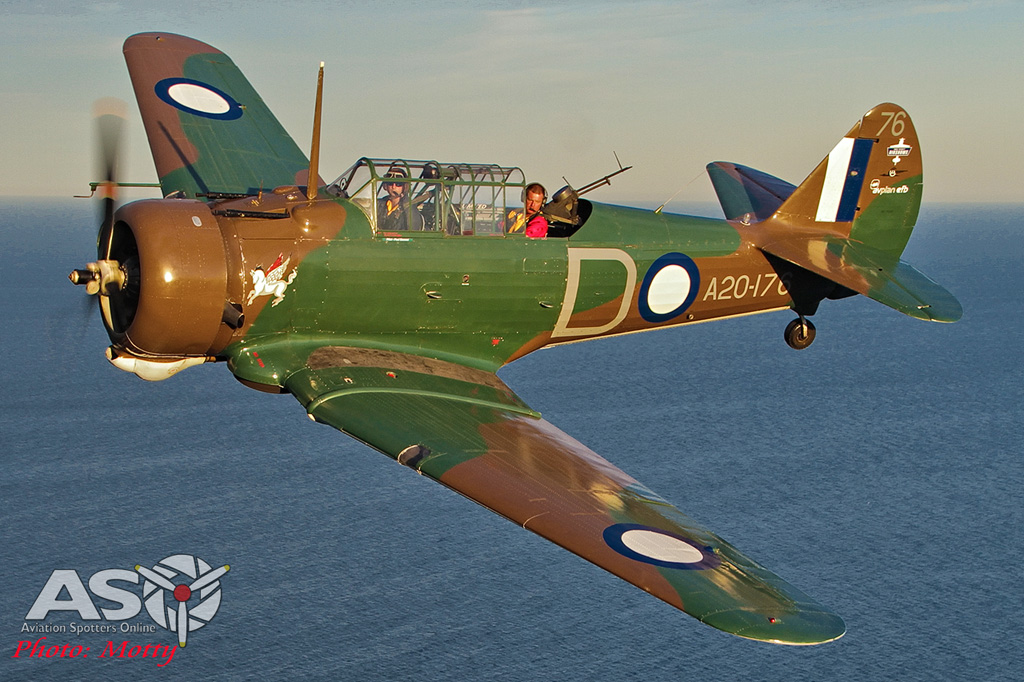 Purchased by Pearce Dunn in 1975 for his Warbirds Aviation Museum at Mildura, the airframe subsequently  passed through several hands and levels of restoration before finally being placed on the civil register as VH-WWY in 1995 and flown by the Cabulture Warplane Museum until being purchased by Paul in 2013.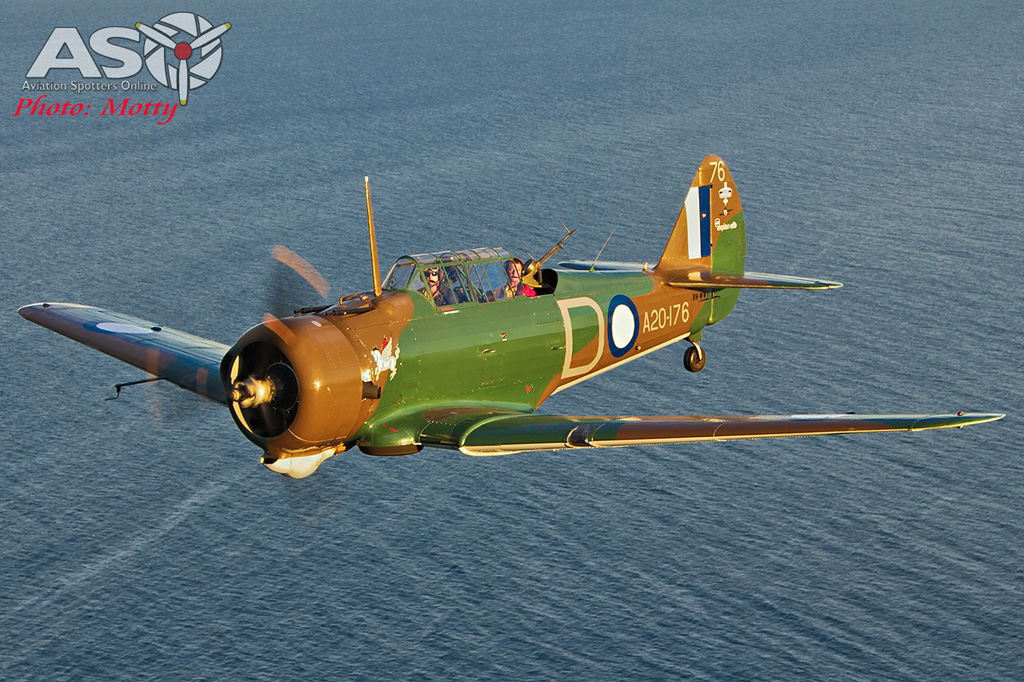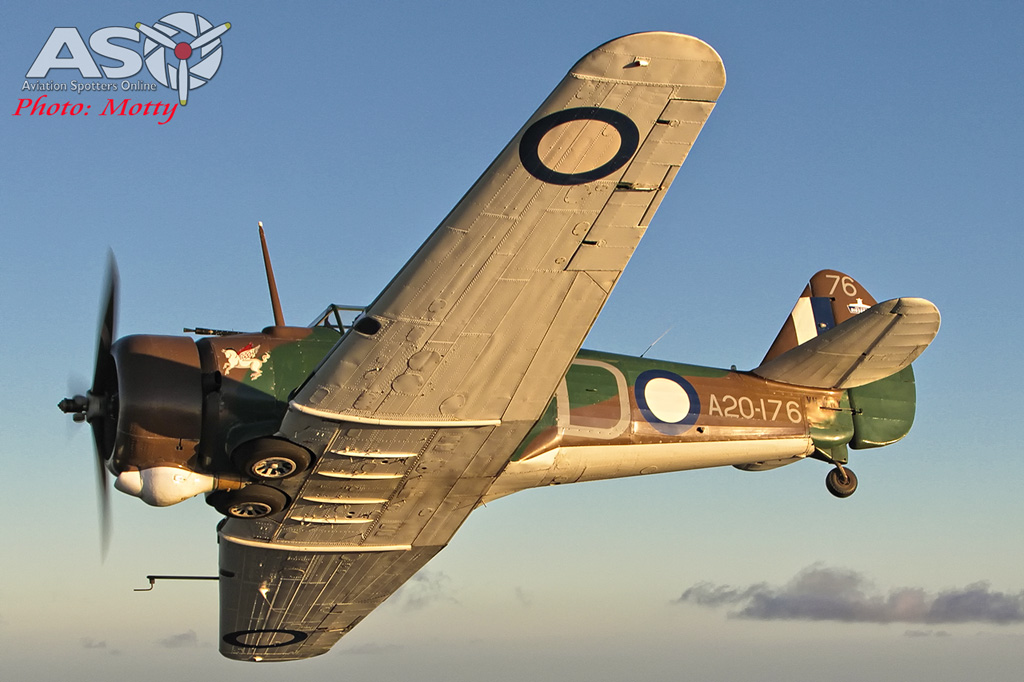 Not content to just display this historic machine at airshows, the team at Paul Bennet Airshows also offer the general public the incredible opportunity to actually fly in it on adventure flights from their home base at Rutherford / Maitland in the Hunter Valley. They also conduct type and / or tailwheel endorsements on it for those pilots who may want to add this Aussie icon to their log books.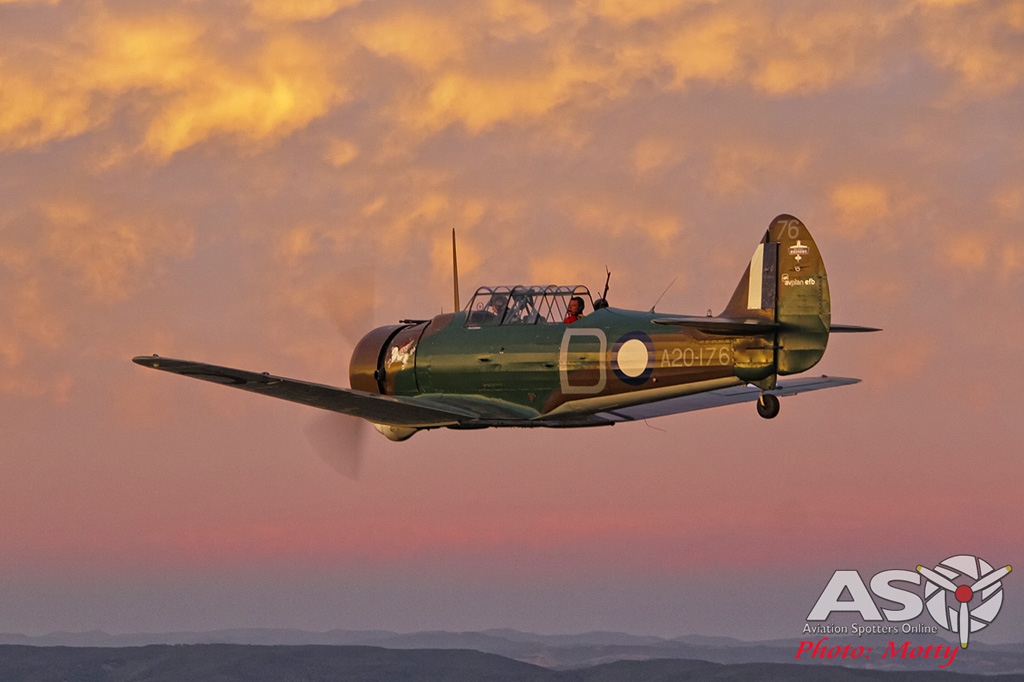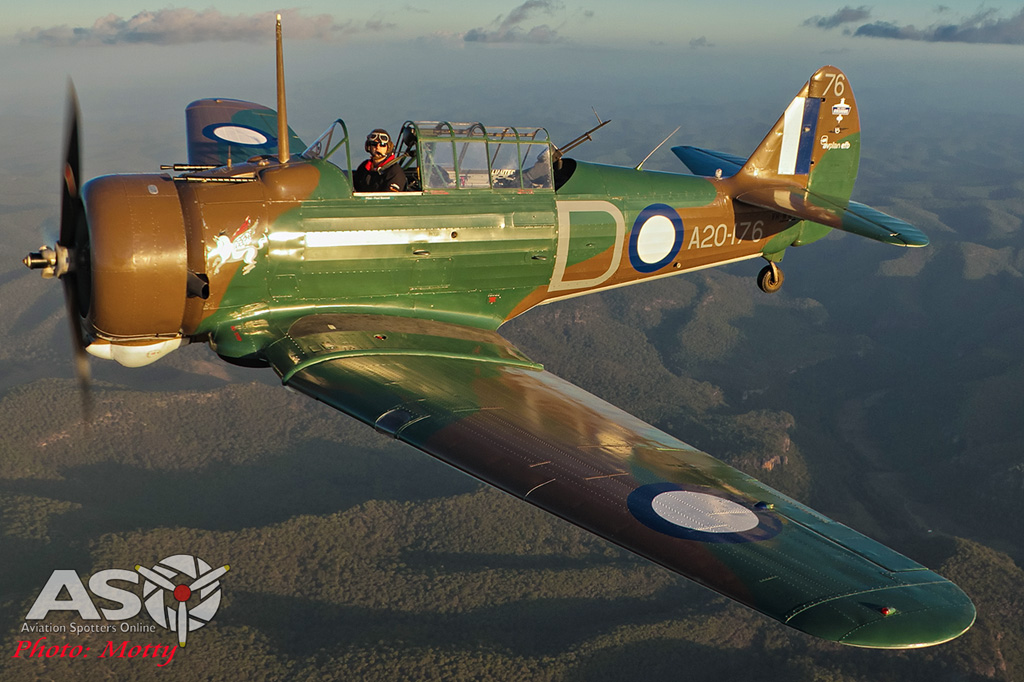 I have long hoped for an opportunity to capture this fine looking piece of aviation history in the air and I was allowed the amazing opportunity during the trips home from airshows at Mudgee and Illawarra earlier this year (see the articles covering those shows and the Wirrway's display, flown by Glenn Collins HERE (Mudgee) and HERE (Illawarra) ).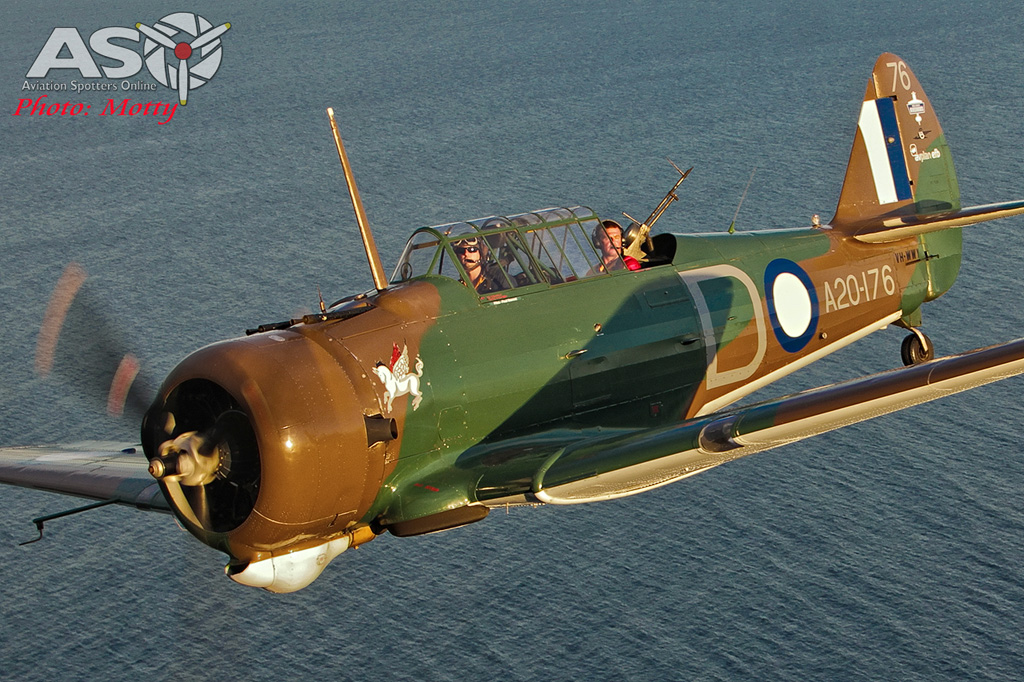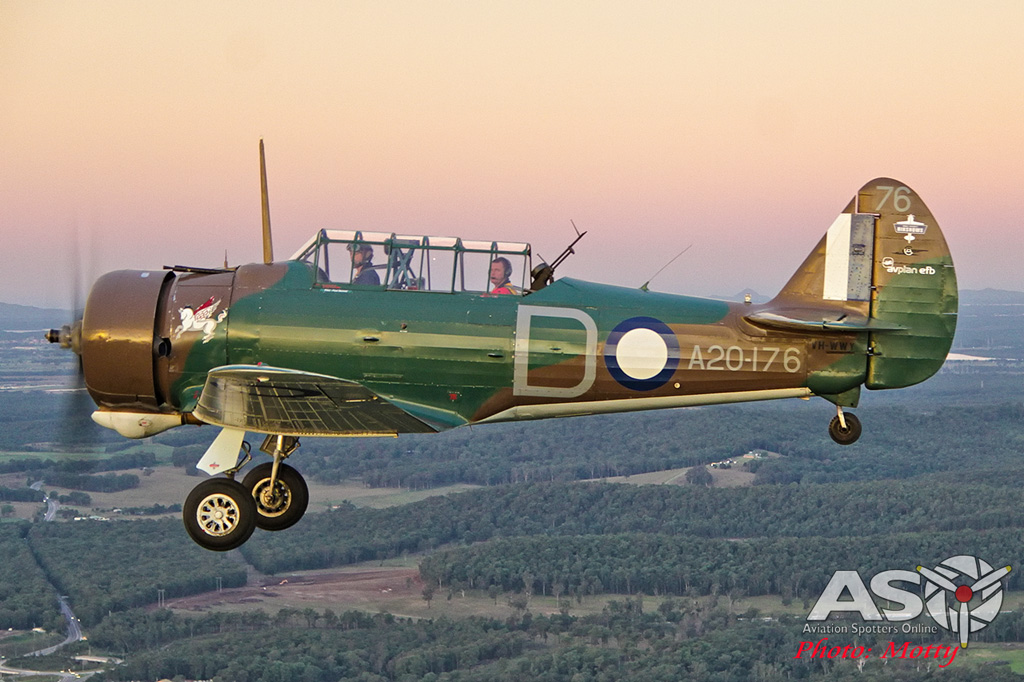 Both trips were made in glorious, late-afternoon light and allowed me the opportunity to capture the aircraft against a mixture of typically rugged Australian bushland over the Blue Mountains, and over-water as we headed up the coastal corridor from Illawarra back to Maitland.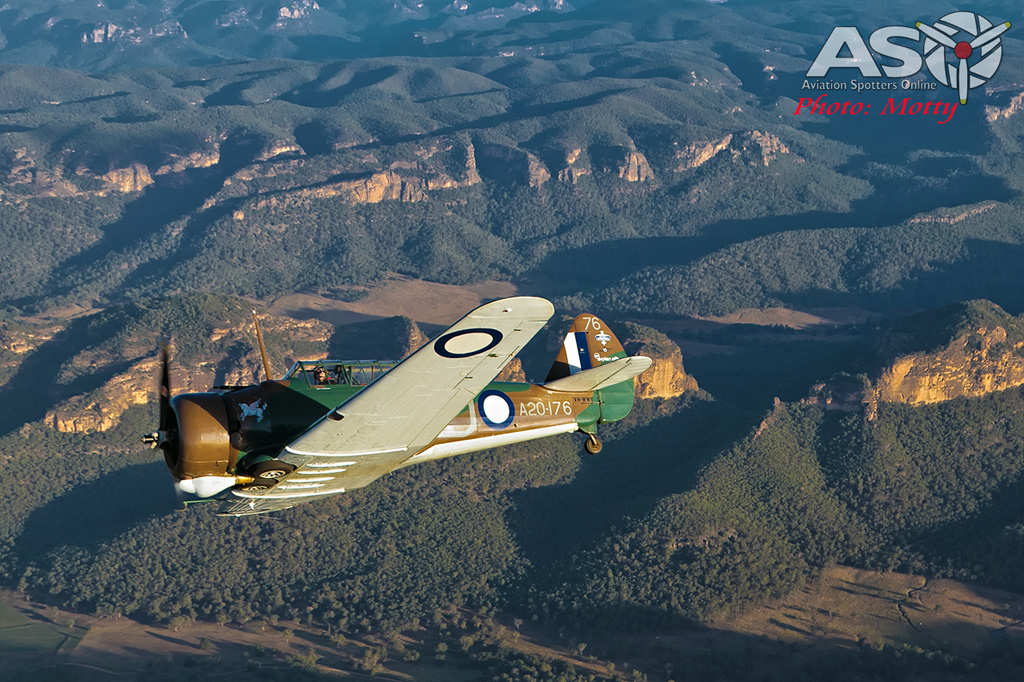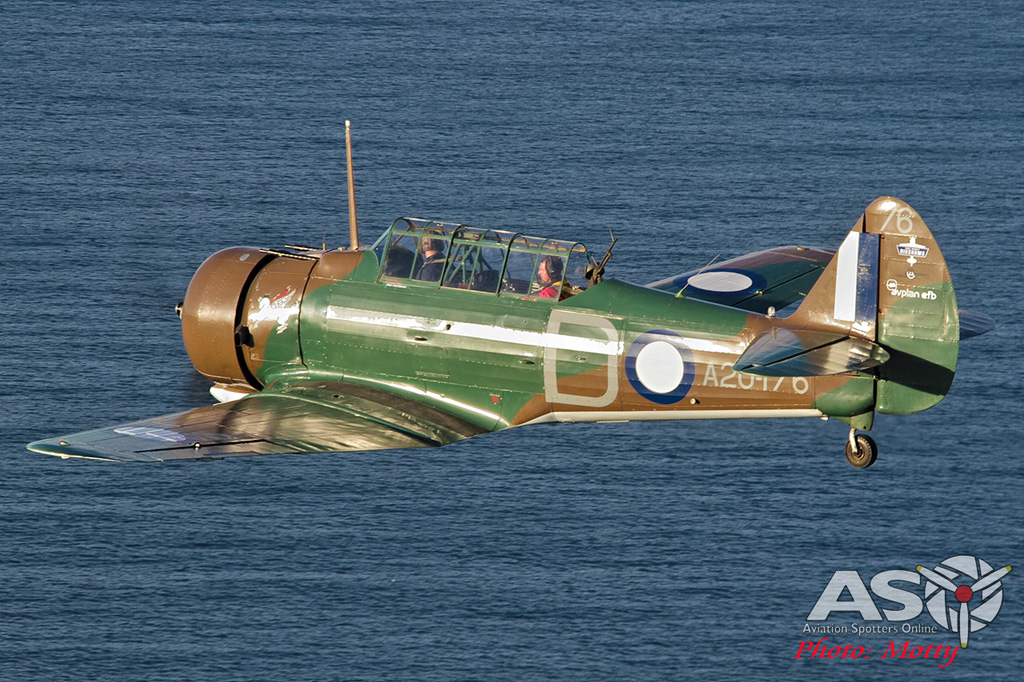 My sincere thanks to Paul Bennet, Glenn Collins, Chris Tibbets, Pete Stewart and everyone at Paul Bennet Airshows for this fantastic opportunity.
Motty.