In September of this year a significant event occurred in Australia and Papua New Guinea which passed by largely unnoticed or acknowledged in the mainstream media.
Paul Bennet and the team from Paul Bennet Airshows, including pilots Glenn Graham, Glenn Collins, Paul Goard and Chris Tibbets, took their Pitts Special, Yak-52, Wirraway and Grumman Avenger on a 2,600 Km journey from their home base at Maitland, NSW, Australia, to Papua New Guinea to take part in that country's celebrations to mark 40 years of independence. The particular significance of this effort is that it was the first time that a CAC Wirraway or Avenger have been seen in New Guinea (or even some of the former RAAF airfields in Northern Queensland) since the end of WWII when they each played significant roles in that conflict, and probably the first time a Pitts Special and Yak-52 have been there at all.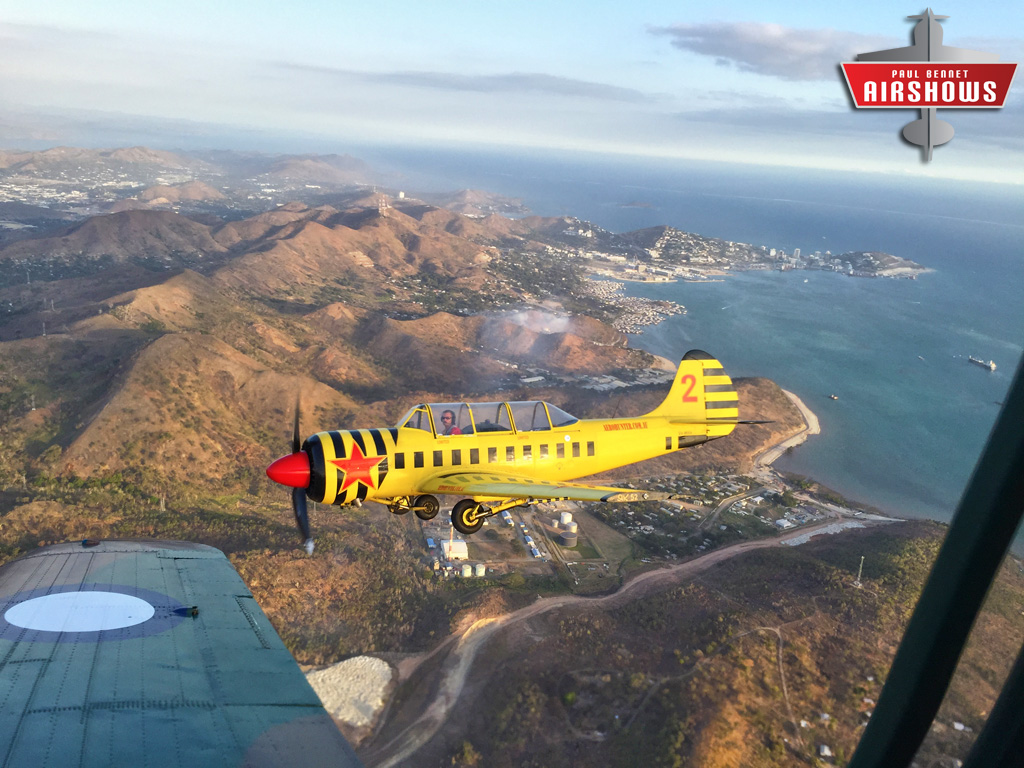 New Guinea was a major battlefield for both Australia and the United States against Japan during WWII with a long and bloody campaign fought in very difficult conditions. As part of this campaign, the CAC Wirraway, a locally designed and built aircraft (based on the Noth American NA-16), was widely used and pressed into service in roles such as observation, army co-operation, artillery spotting, dive bombing and even, in emergency situations, as a fighter (one Wirraway, flown by Pilot Officer J. Archer, actually managed to shoot down a Mitsubishi Zero fighter). The Grumman Avenger was also widely used in New Guinea by the US Navy and Marines, both from land bases and on carriers in the surrounding seas in support of the battles to stop the Japanese advances towards Australia.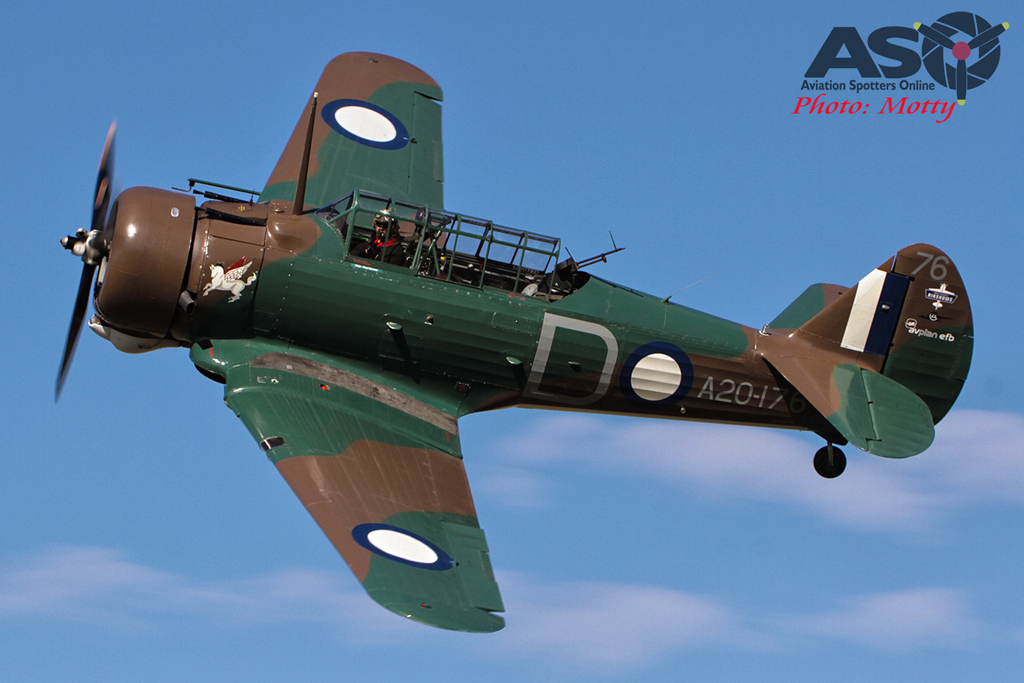 Having formerly been under the administration of Germany, the United Kingdom and, most recently, Australia since 1884, New Guinea obtained its independence in an amicable separation from Australia on the 16th of September, 1975 and several major events were planned to celebrate the 40th anniversary of this momentous occasion this year, including the appearance by Paul and the team.
After being invited to take part in the celebrations, the first question the team had to consider was, obviously; how? Although the list of challenges was long, Paul was keen to make it a success, both to help the people of New Guinea in celebrating a significant part of their history and for the significance of being able to return two very important aircraft types to the country for the first time in nearly 60 years.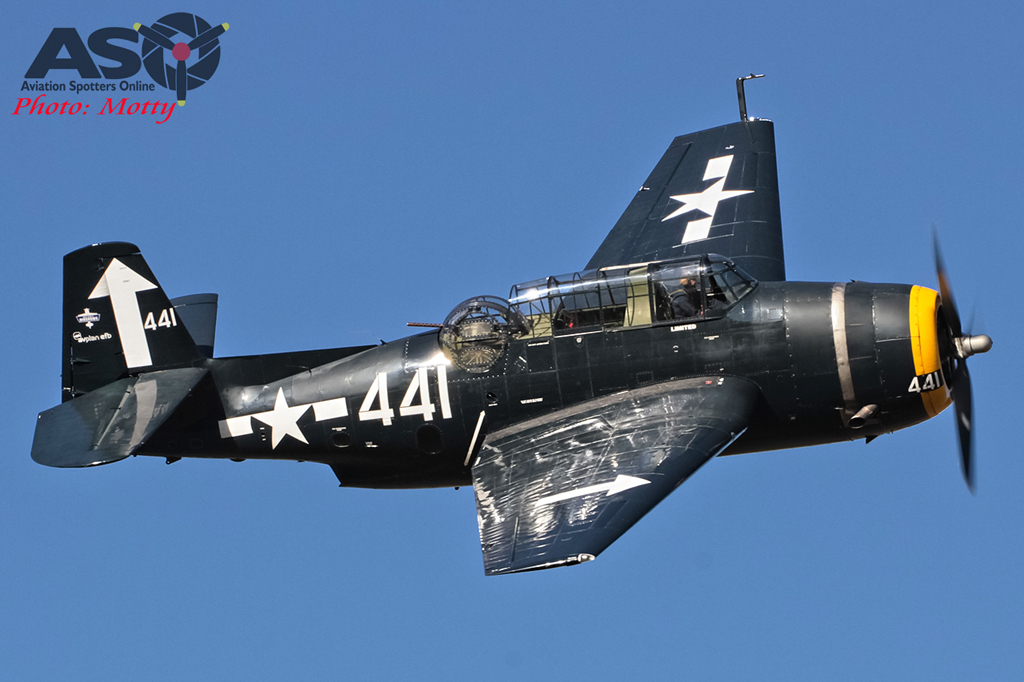 Flying any single engine aircraft over long distances in Australia is a daunting enough experience by itself, let alone four (and three of them vintage types) and adding in a long water crossing and the logistics of supporting their operation in another country into the mix as well. But wait, there's more! As if all this wasn't challenging enough, this expedition would have to be planned and prepared in between several major appearances by Paul and the Team at airshows in China and one of the aircraft involved (Paul's latest acquisition, a Pitts S1-11X), would only arrive a day or two before the trip!
Paul's increasingly hectic schedule of appearances, both locally and at an increasing number of shows in places like China and South Korea, meant that, rather than having to constantly disassemble, ship and reassemble his existing fleet of Pitts Specials, adding a new machine to the stable would be the most efficient solution. Consequently a new, bright orange Pitts S1-11X was purchased from an owner in Germany and shipped out to Perth, Western Australia, where it was reassembled and test flown at Aero Jacks at Jandakot before Glenn Graham made the 3-day journey to bring the aircraft across to the team's home base at Maitland, in NSW, just in time for it to take part in the long trip north to New Guinea.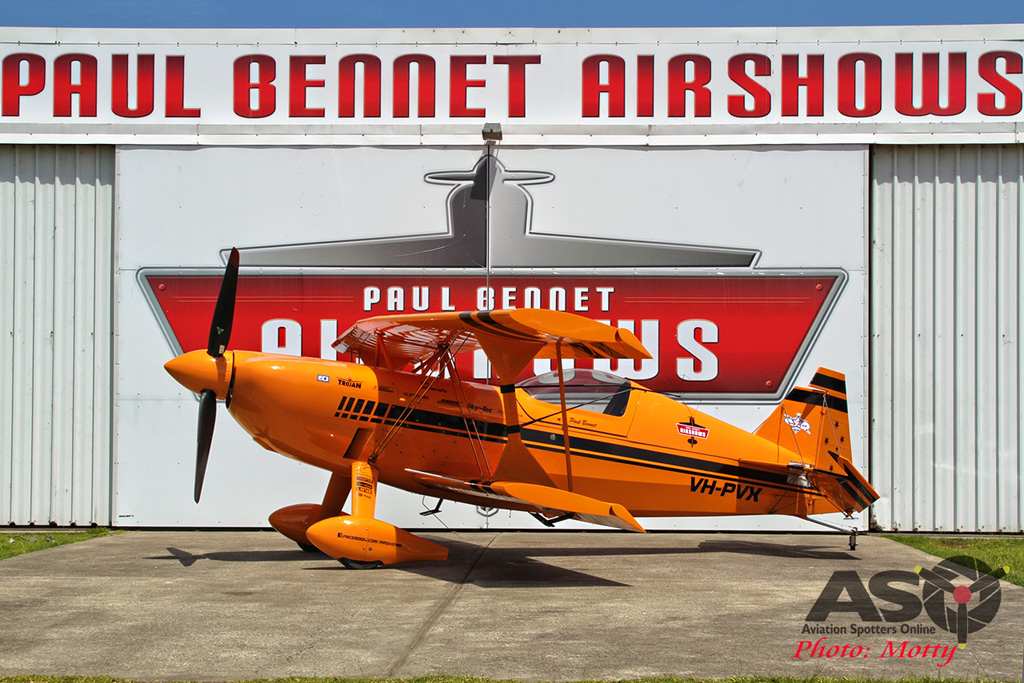 As part of the many preparations involved in such a trip, the Avenger would play an important role as its large bomb bay meant that it was possible to fit it with two 44 gallon drums of fuel for some of the smaller airfields and a life raft for the over-water legs, as well as carrying a lot of support equipment and cargo internally.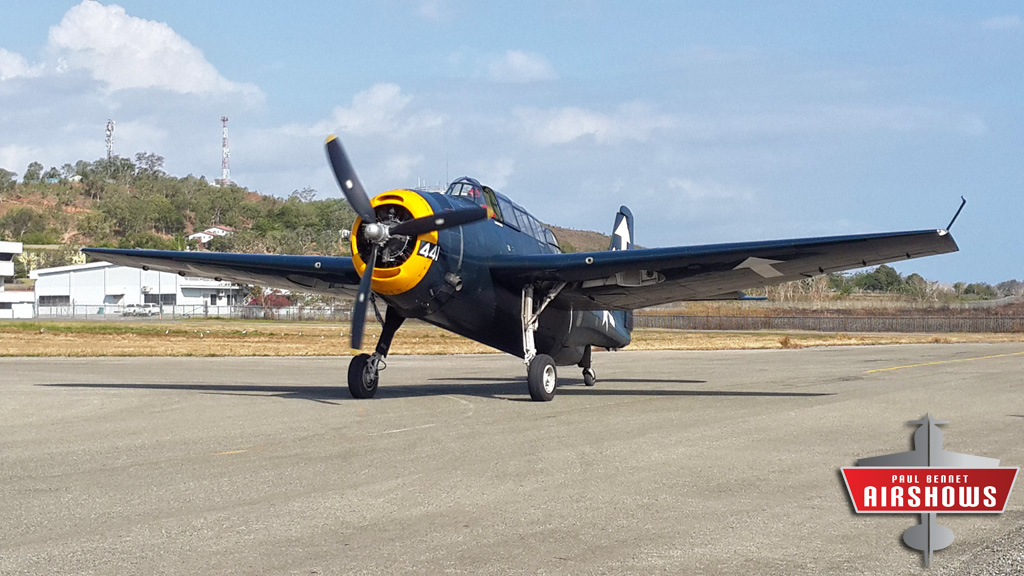 Once everything was ready, the team headed off on Saturday for a relatively short hop to Moree in NSW to get a bit of a head start and spent the night there. Sunday saw the team stage through Roma, Emerald and Charter's Towers before stopping overnight at Innisfail in Queensland. The next day's leg was coastal from Innisfail, past Cairns to Cooktown, Lockhart River and Horn Island where they cleared Australian Customs, filled up the fuel drums in the Avenger's bomb bay and spent the night in preparation for the next leg across to New Guinea.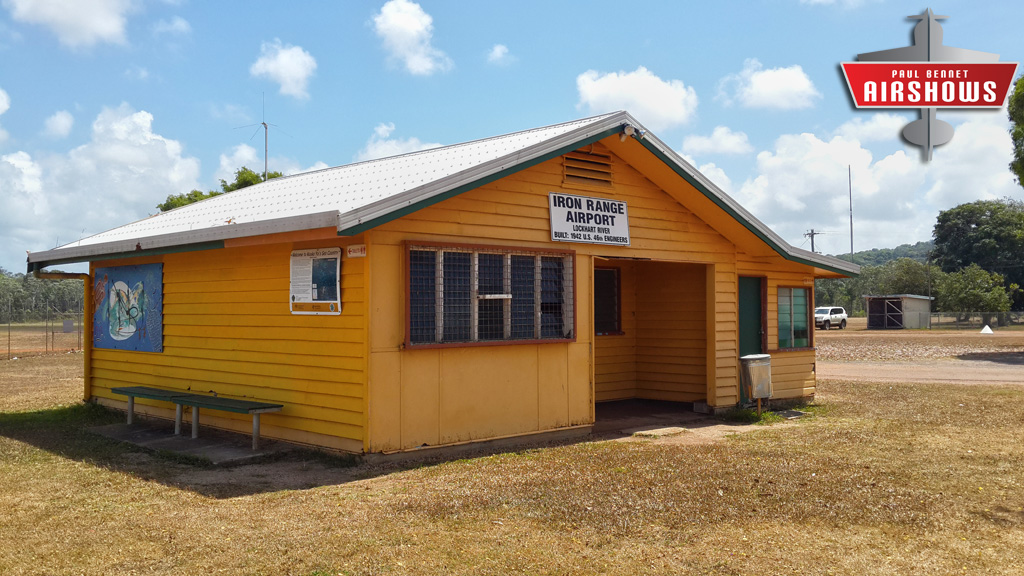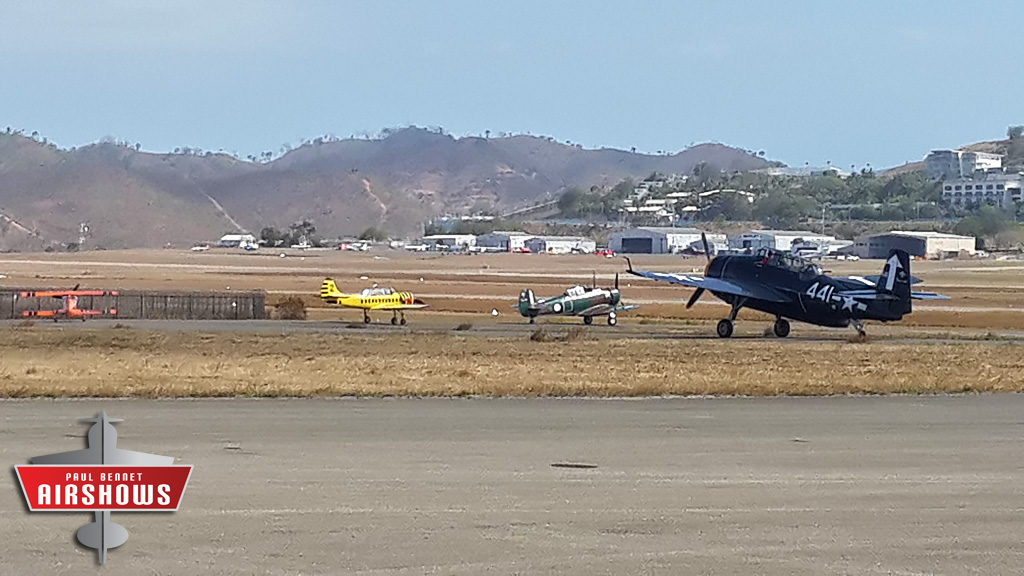 Early the next morning the team made the crossing from Horn Island to Daru Island, Just off the coast of New Guinea where they cleared New Guinea customs and prepared for the next major crossing. Whilst the flight from Horn Island to Daru was mostly over water, the numerous islands in this area meant that at least there were a comforting number of diversionary airfields or places for emergency landings available should the worst happen. The next leg however, wouldn't be so good.  Although the events the team would be attending would take place around Port Moresby, it was determined that the safest route from Daru would be to go via Kerema in order to make a shorter and safer over-water flight, but this would still be a distance of some 300 Km (about 1 ½ hours flight time) with no real diversions or land available for most of the flight. Not a pleasant prospect in single engine aircraft.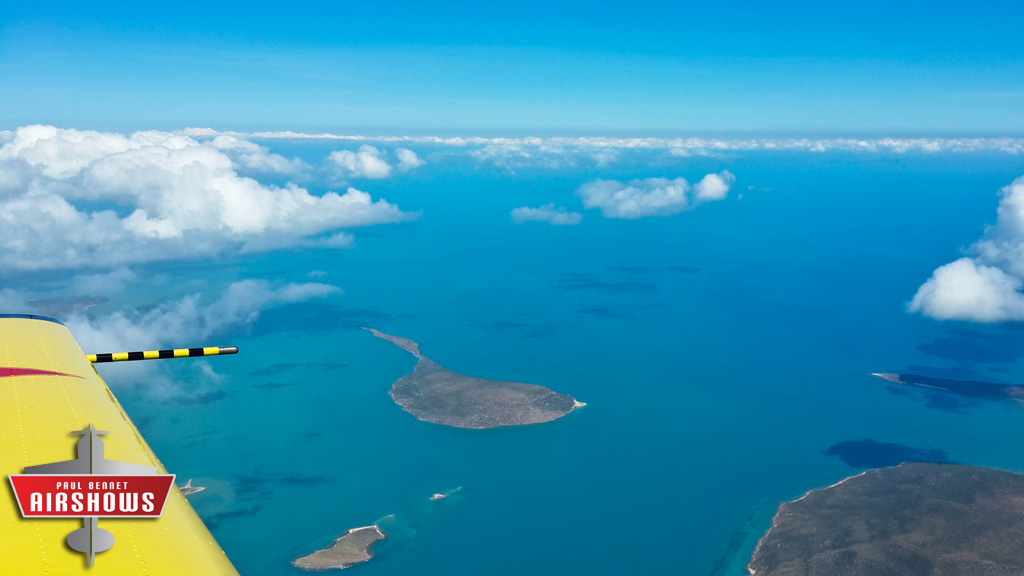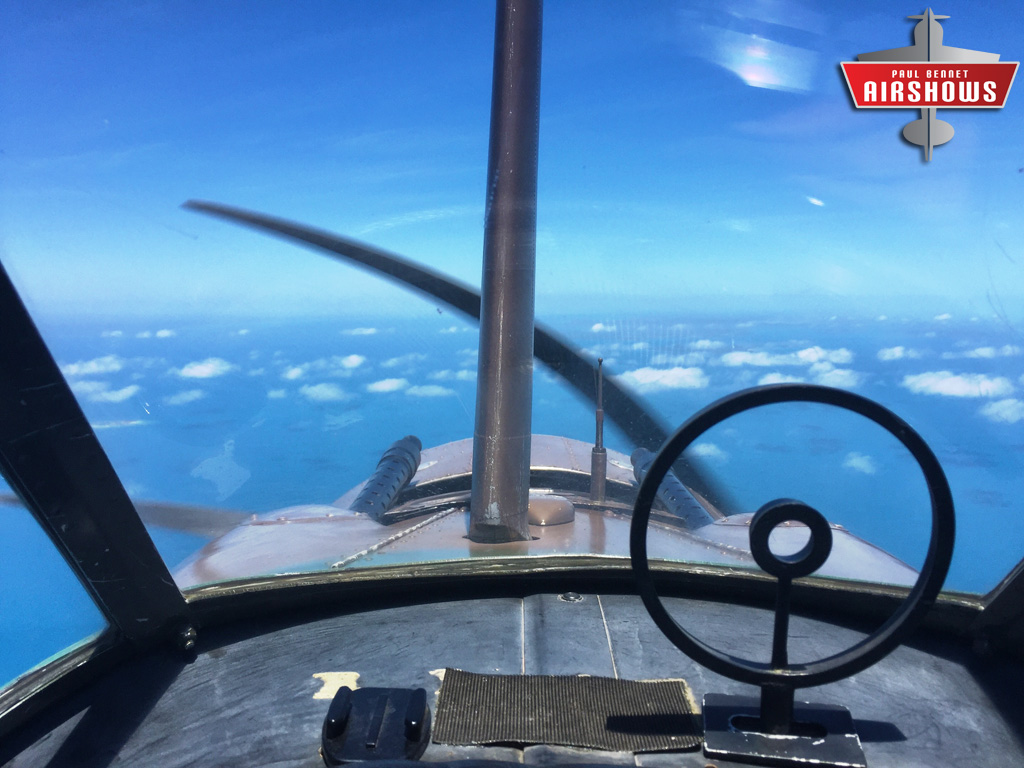 After some difficulties in obtaining the relevant flight clearances and radar coverage for such a daunting and significant flight, the team set off from Daru. While the weather began to deteriorate towards the end of the flight, they all arrived safely at Kerema where an incredible number of locals turned out to greet them. It was very surprising to discover that so many people were aware of their visit and the significance of the aircraft being there for the first time since WWII and that everyone was so happy to see the team and extremely grateful to them for coming across to take part in their country's celebrations. Despite the amazing welcome, the team eventually had to move on for the flight along the coast to their final destination, Port Moresby where they would spend the night and perform the fly-pasts and displays they were there to do.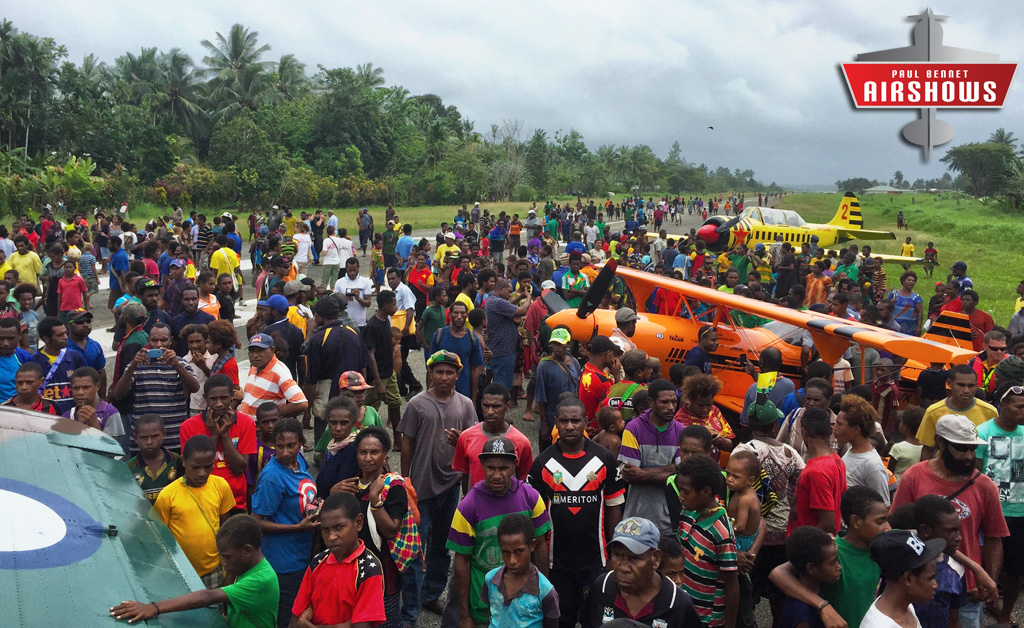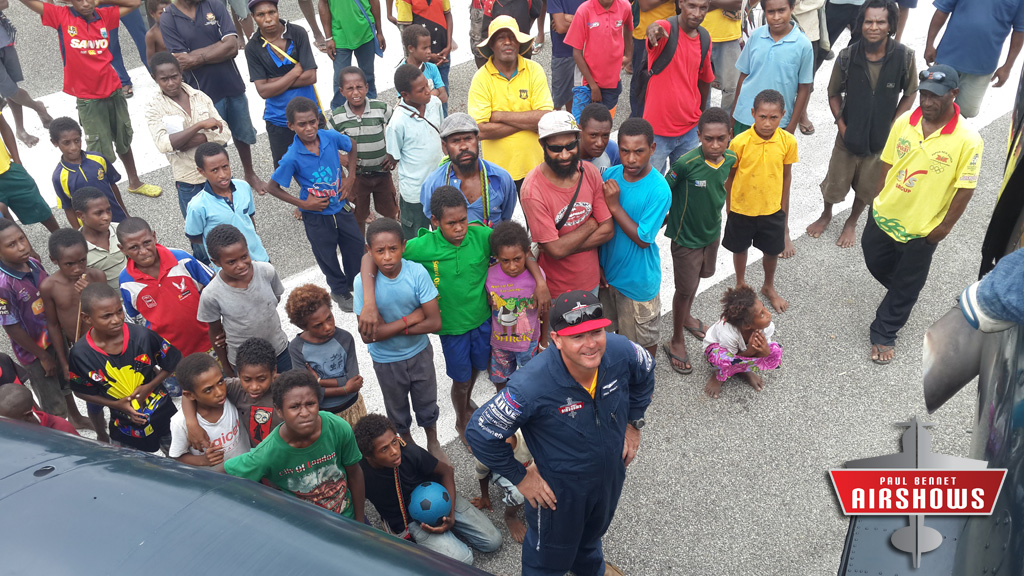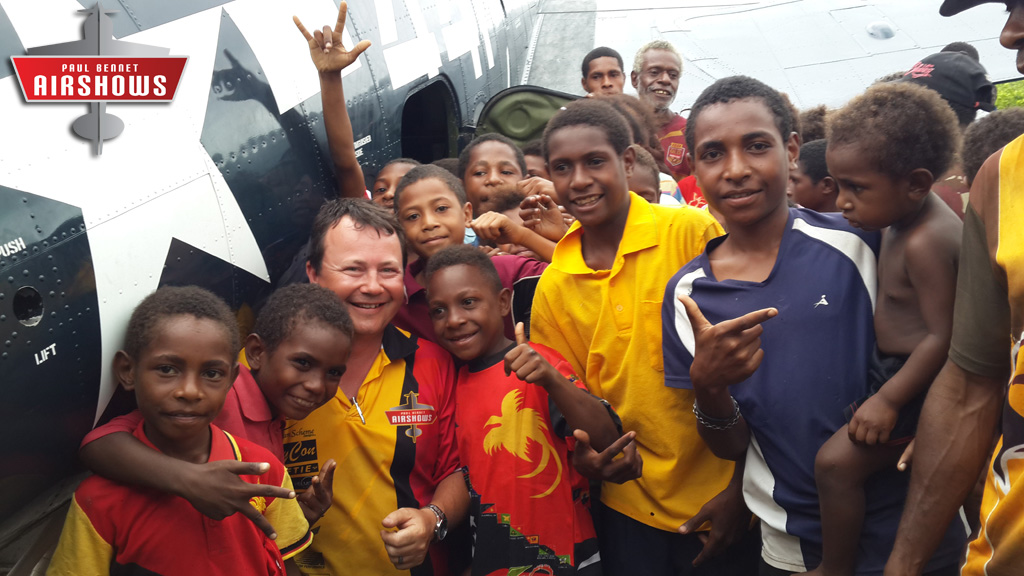 After arriving at Moresby the next major hurdle was to try and get some fuel. There was plenty of fuel available but no one could be organised to get it out to the aircraft. In fact, although they were due to do their first flight early the next morning, it wasn't until shortly before they were actually due to fly that they were finally able to refuel the aircraft, after which they took off for their first appearance; a flyover of the Parliament building on Independence Hill with all four aircraft in formation. The next flight was a display at the Sir Hubert Murray Stadium with a third flight over the Sir John Guise Stadium. The latter two each began with the four aircraft in a formation flyover before separating to give individual displays then rejoining for another formation flypast. There was little time for the team to relax after the displays were finished though as the aircraft all had to be prepared once again for the flight back to Australia the following day!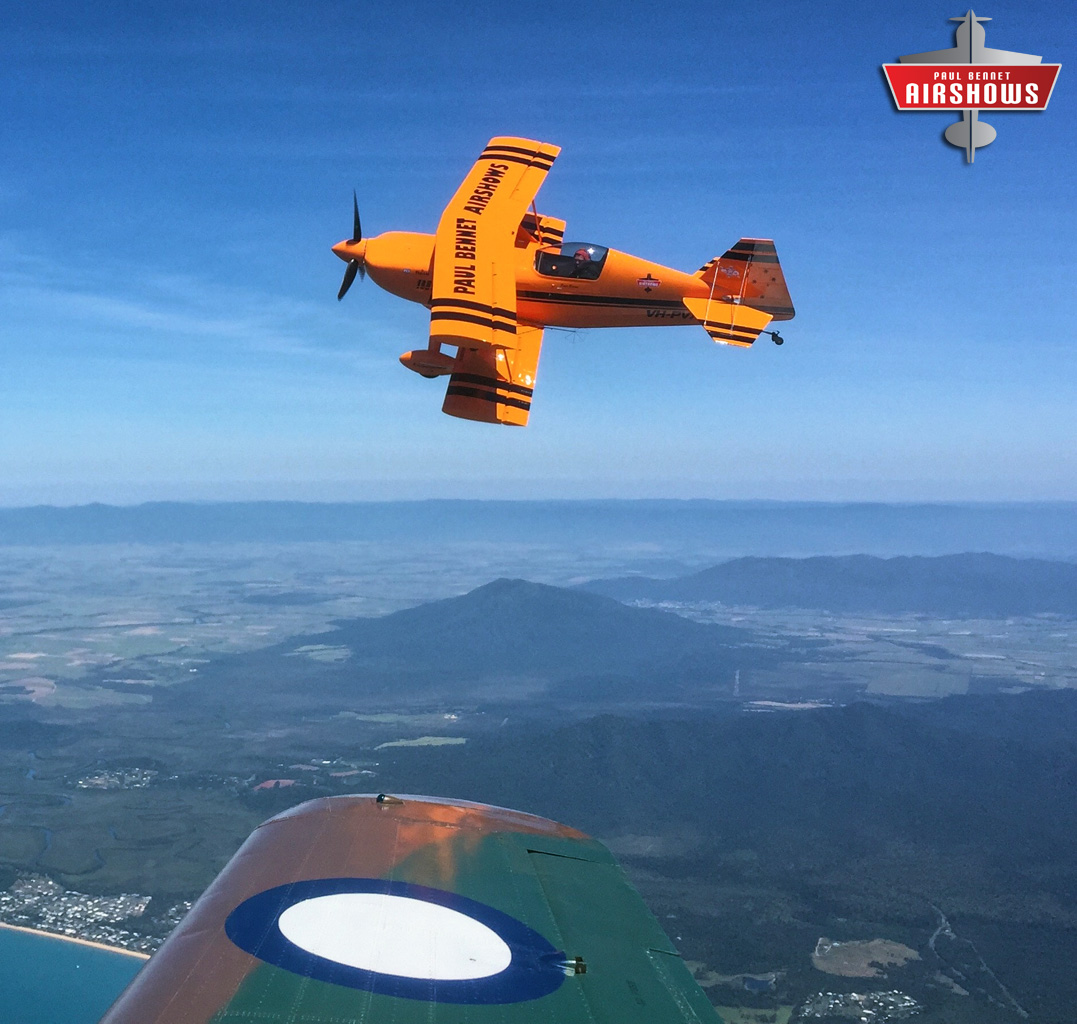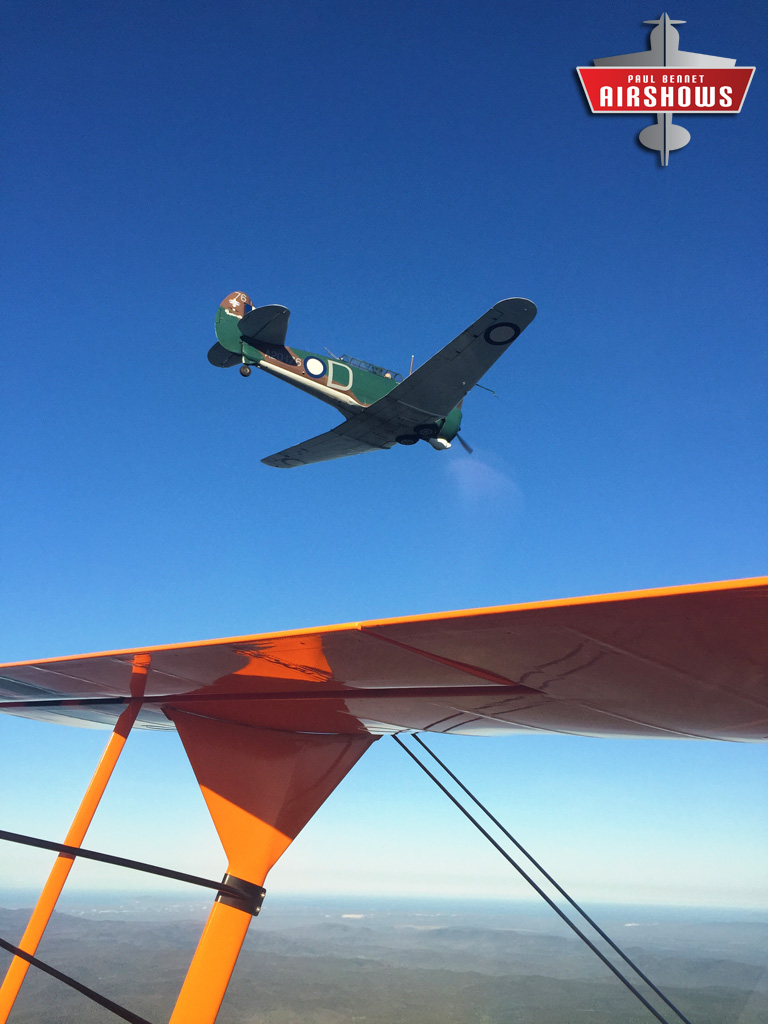 Early the following morning they all set off once again, back the way they had come; Port Moresby-Kerema-Daru (to clear New Guinea customs)-Horn Island (for Australian customs) and Lockhart River before spending that night at their final stop, Cooktown. The next day was a "relatively" easy one with a flight from Cooktown to Townsville followed by a short hop to Airlie beach where the aircraft were all given a once over and cleaned before being parked up and the team all catching commercial flights back home to Newcastle. The aircraft were left behind as they were to be on show once again at the Airlie Beach airshow just a week later, immediately following which the team headed off once again for another display in China.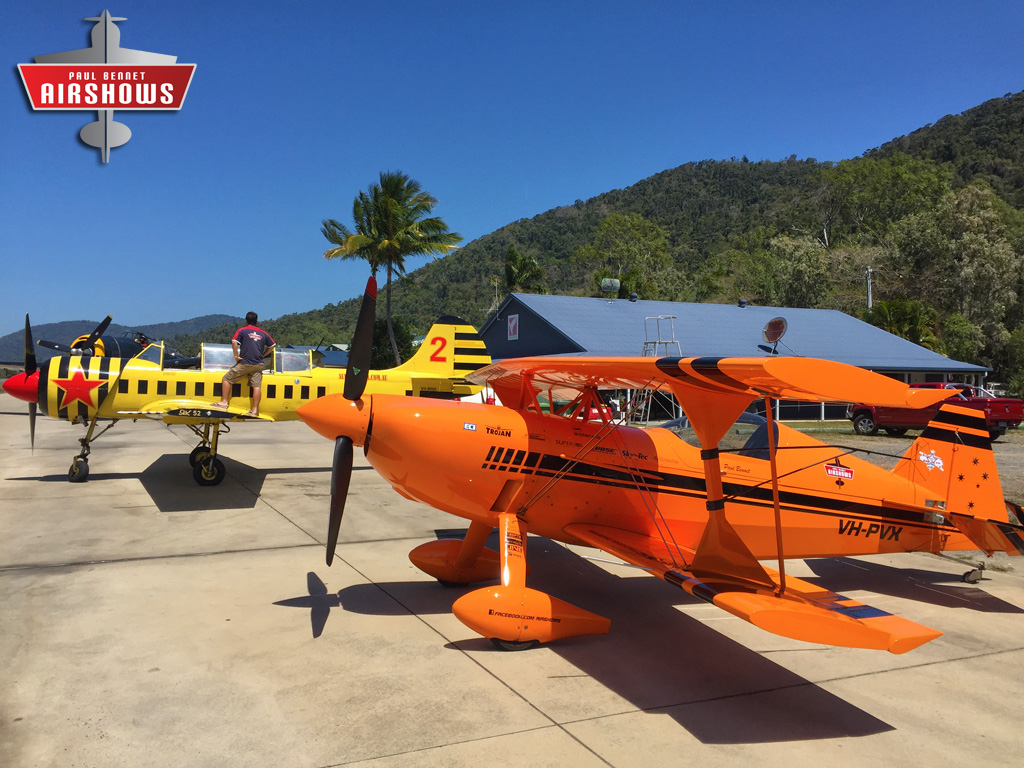 As mentioned before, as if flying any single engine aircraft over such a long and arduous trip wasn't daunting enough, let alone four such diverse types, this significant expedition all took place in the midst of the team's very hectic schedule of appearance in China, South Korea and other shows back here in Australia and the fact that it was such a success is testament to the careful planning, preparations and professionalism of everyone involved.
ASO would like to thank Paul Bennet Airshows for the use of their photos and the chance to bring you this great story about such a significant event in aviation both here in Australia and New Guinea.
Motty.