Melbourne Airport has become the third port of call in Australia for Star Alliance member Air Canada.
The airline launched its seasonal Melbourne-Vancouver flights on December 3 2017, and will continue until February 2018. The service will operate Monday, Wednesday, Friday and Sunday at 11:40am landing in Vancouver at 7:30am the same day. These flights while short lived are just the start of Air Canada's operation into the airport. The airline will launch a year round Melbourne-Vancouver services in June continuing to operate the Boeing 787-9. These flights will be three per week in each direction.
This Sunday morning it was all eyes on C-FRTW a Boeing 787-9 as it touched down on at 09:45am on runway 16, in the striking new livery.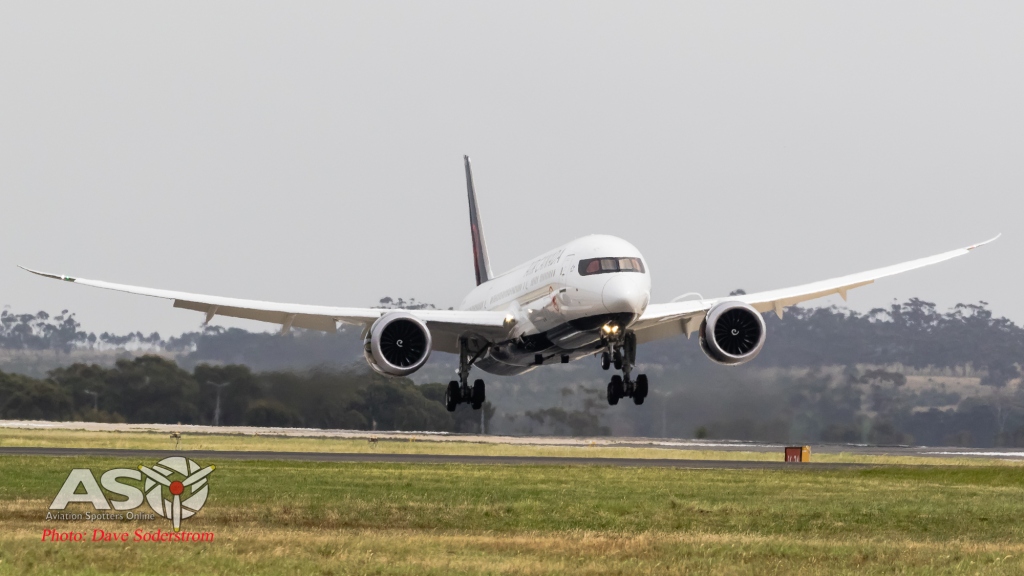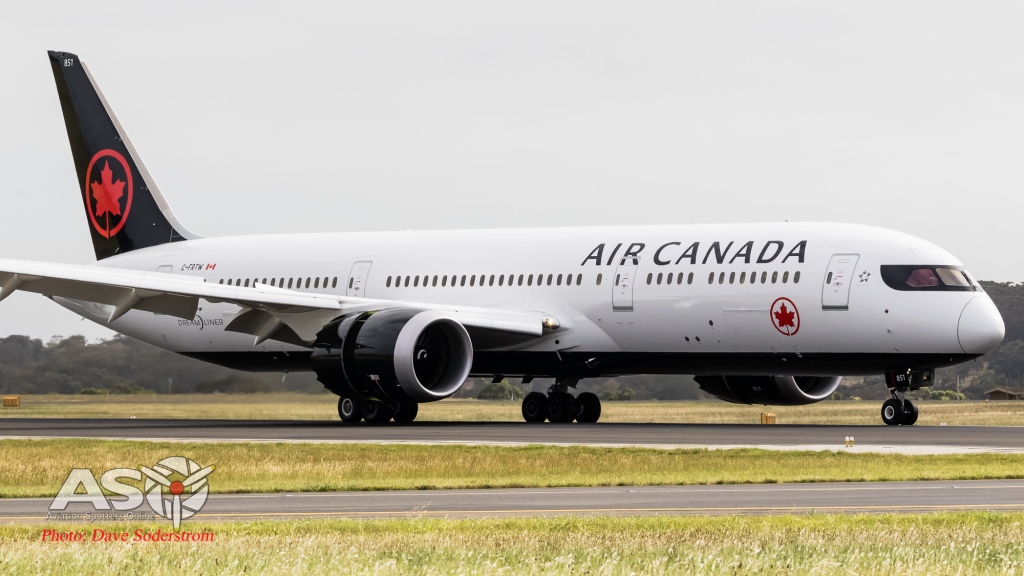 Melbourne is now the third Australian destination for Air Canada, which runs daily flights from Vancouver to both Sydney and Brisbane served with Boeing 787 and 777-200LR aircraft.
The aircraft received the traditional water cannon salute from Melbourne Airport, Airservices Aviation Rescue Fire Fighter tenders.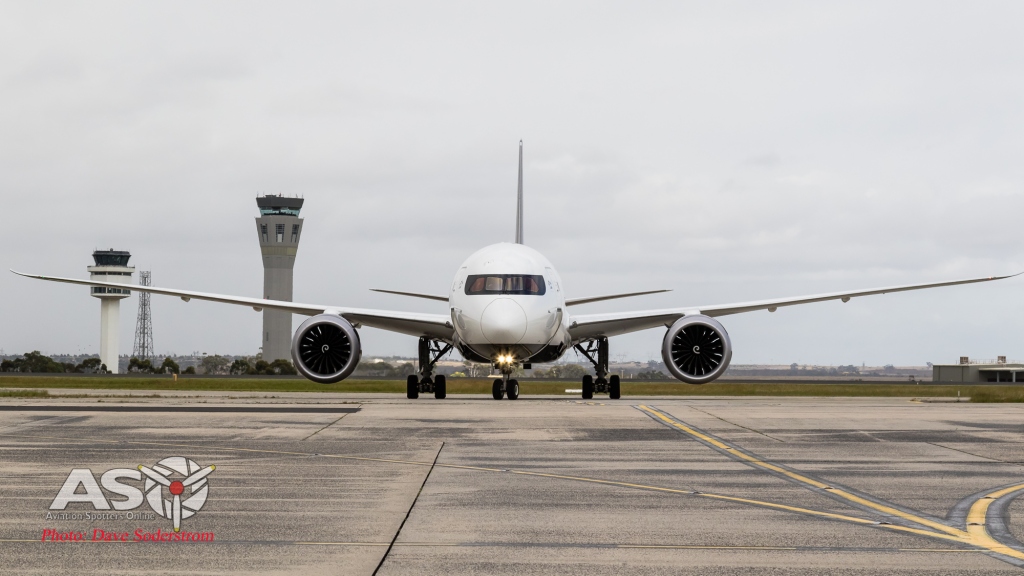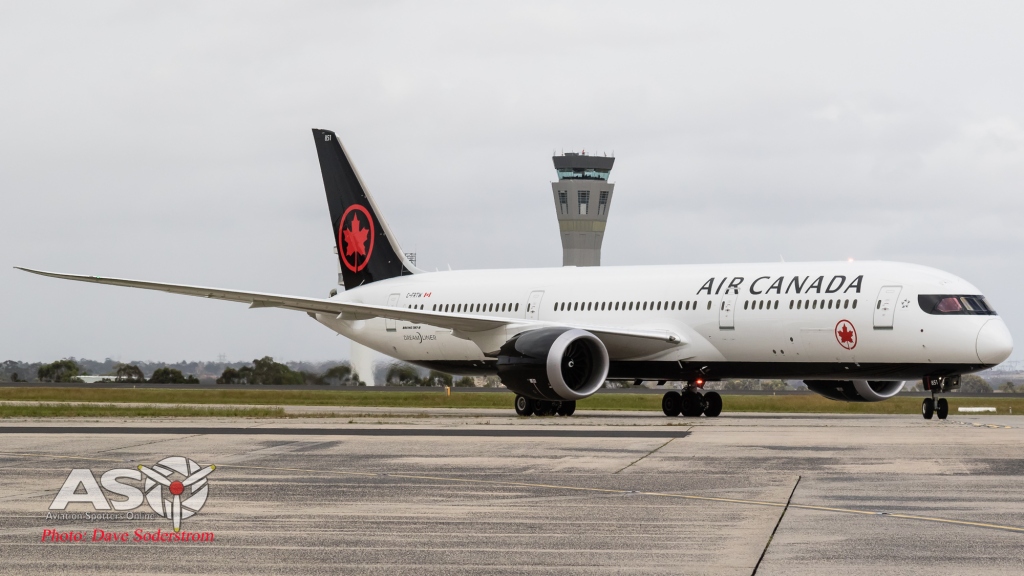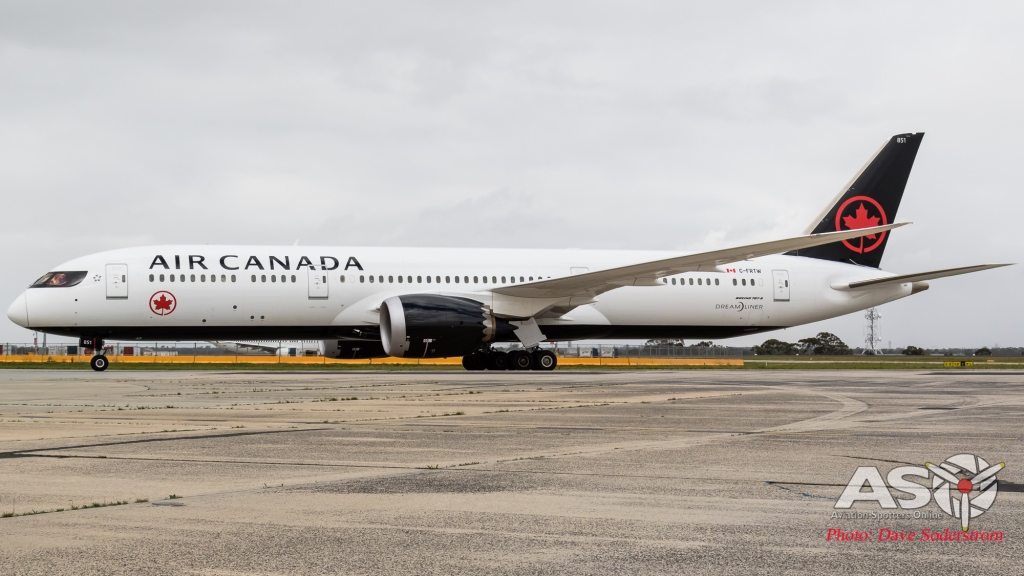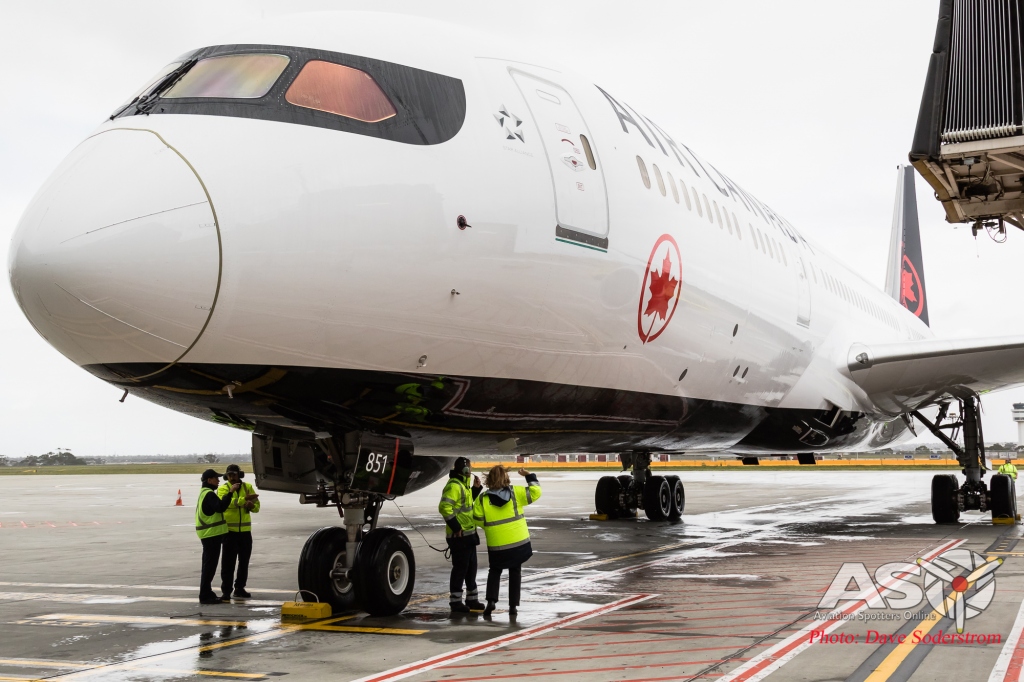 Once at Gate D20 the passengers and crew disembarked and walked into a fantastic welcome put on by local Aboriginal elders from the Wurundjeri people.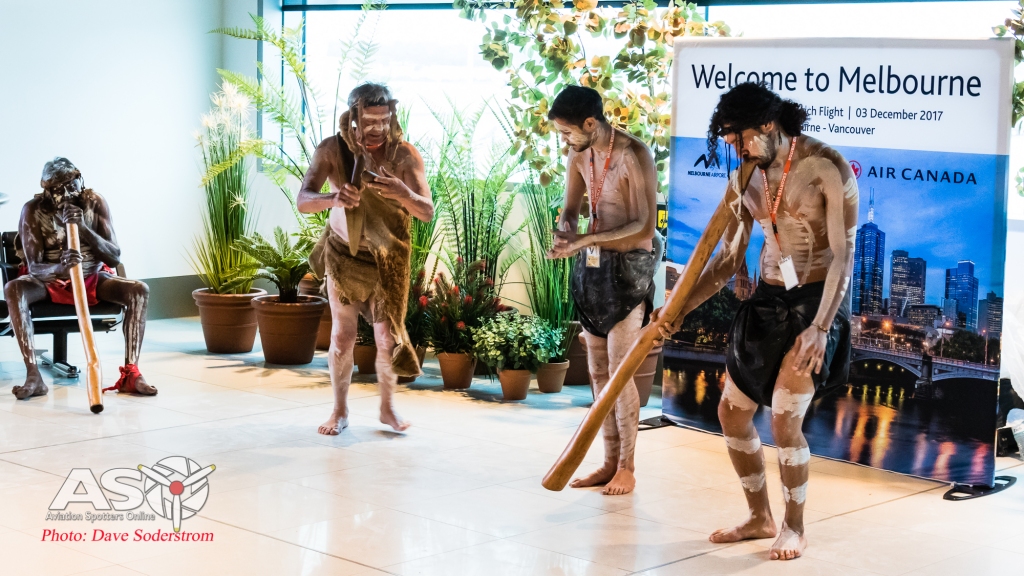 Aviation Spotters Online took the time to go on board the aircraft and see first hand the quality of the Air Canada product.
Firstly Business class, passengers aboard the Dreamliner will find 30 seats at the pointy end, nicknamed 'executive pods' and transforming into 80-inch (203cm) fully-flat beds at the touch of a button. The seats are arranged in the 1-2-1 layout to provide direct aisle access from every seat.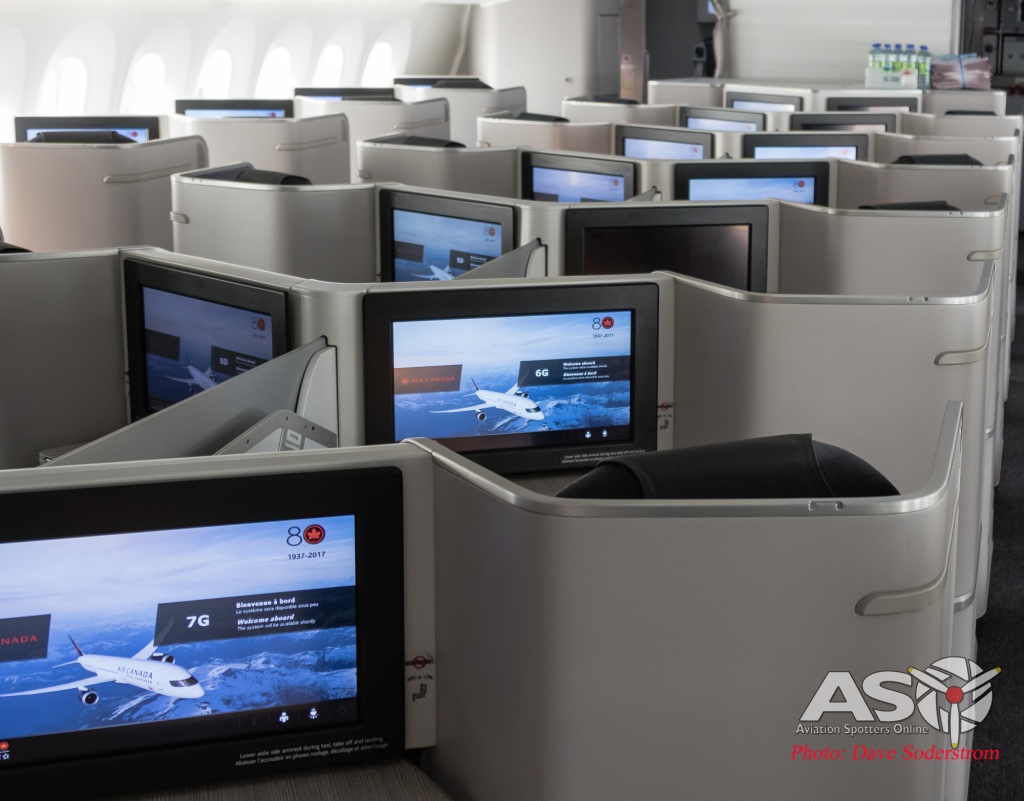 Like most great airlines there is premium economy as well. This product is in a three-rows with 21 seats adopting a 2-3-2 layout.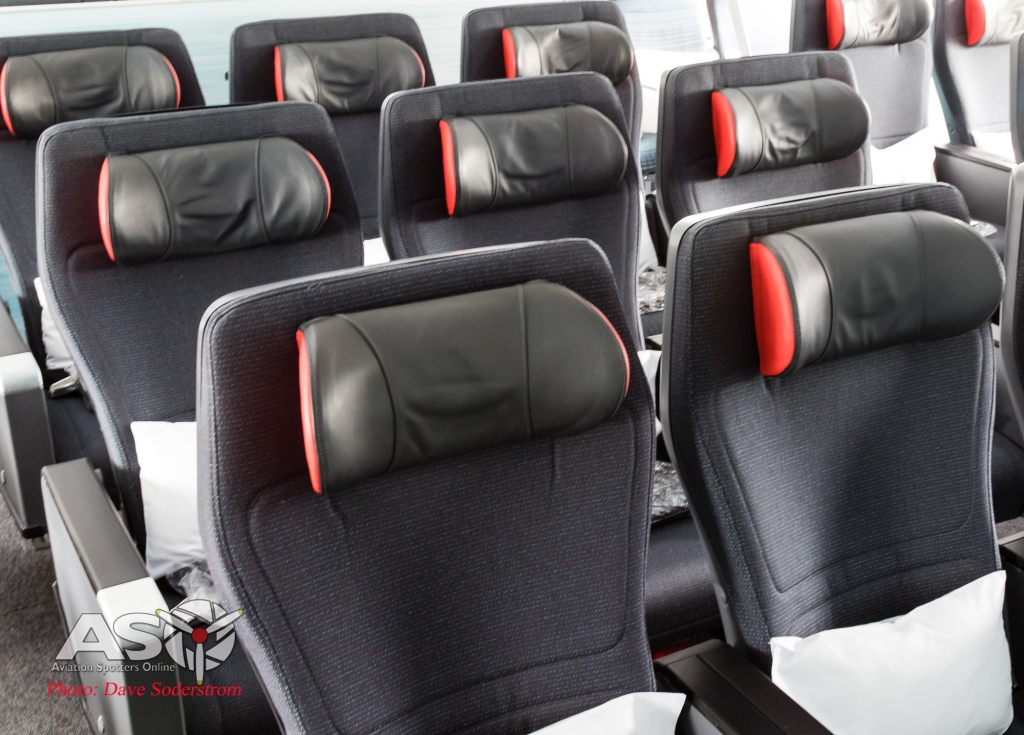 Economy is a very modern and comfortable place to be with 210 seats in Economy Class. The seats all have inflight entertainment in the head rests.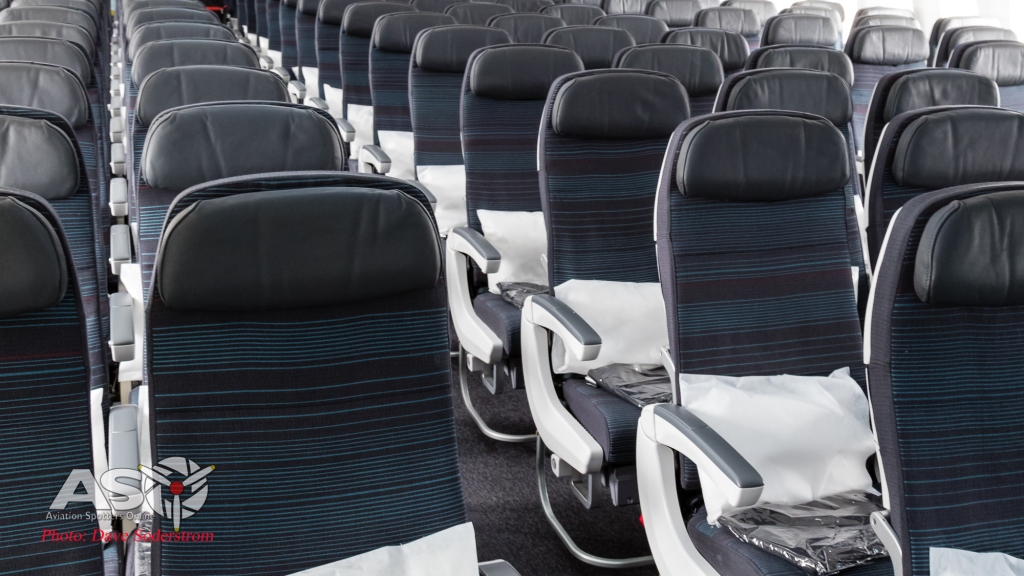 Not everyone gets a chance to see where the flying is done in the aircraft, so Ive attached a photo of the cockpit for you all to see the high tech flight deck.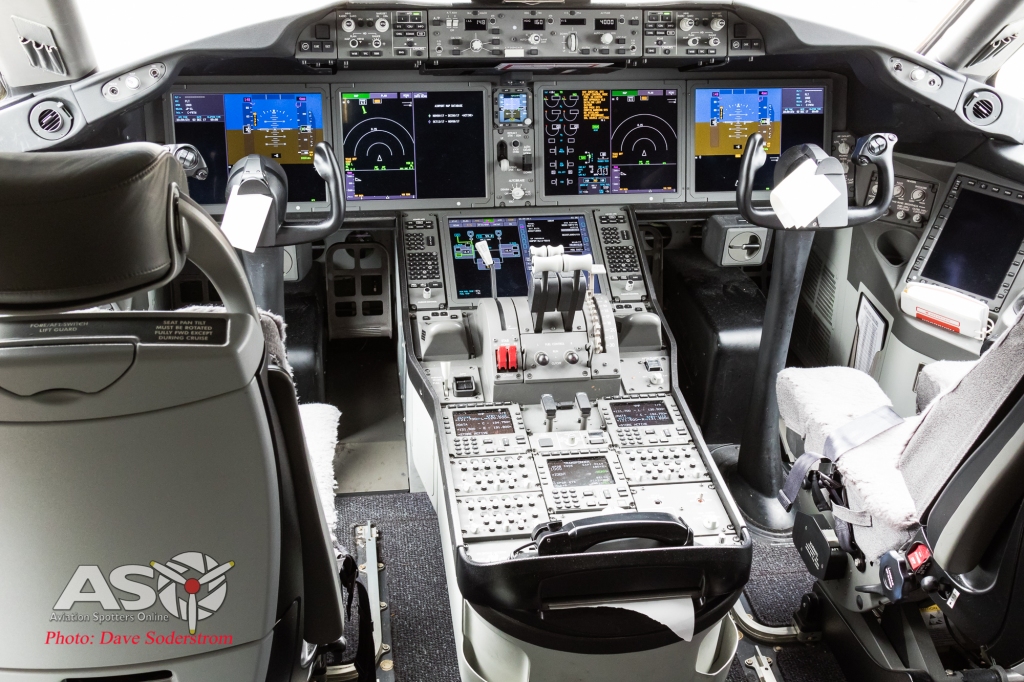 Aviation Spotters Online wishes to thank Melbourne Airport and Air Canada for the privilege of being apart of this inaugural flight celebrations. Congratulations to Air Canada and welcome to Melbourne.