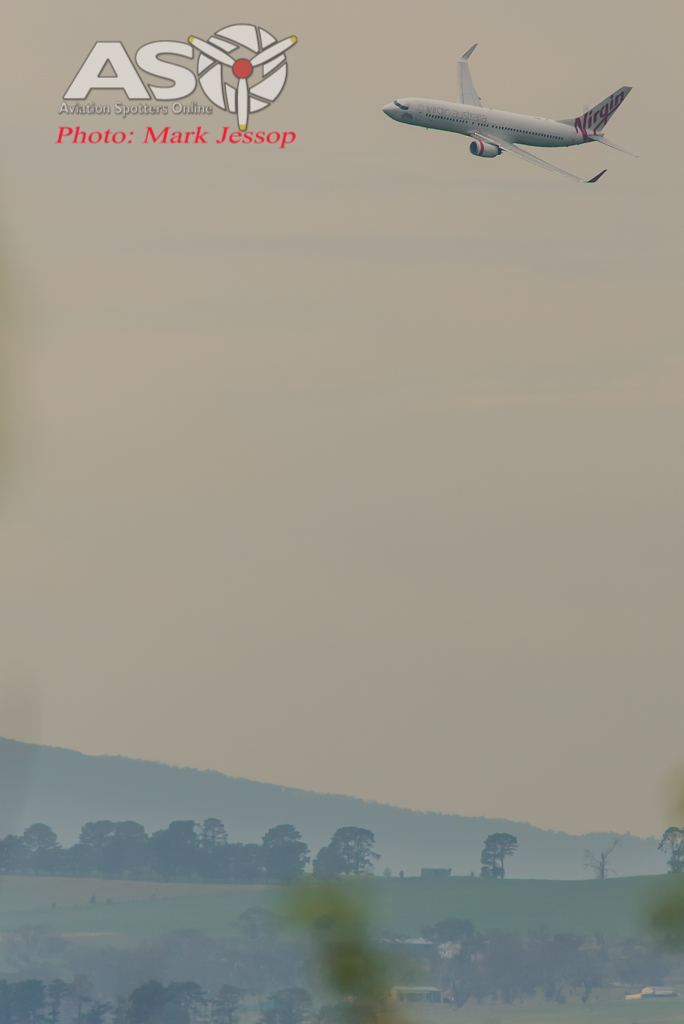 With race day upon us the display slots for all aircraft had to be pushed forward as the "main race" started at 11:00am and this really worked in the favour of any spotter who was there to capture the action. As soon as I pulled up I could see the sky was a wash with helicopters from Sydney Helicopters with 5 at time in the air all taking paying customers, but soon it was clear something was going to happen. Compared to yesterday it was a mixed bag with the weather which is nothing new at this time of the year for Bathurst , a small shower had just passed as the mighty Boeing 737-800 VH-YFF  from Virgin Airlines appeared from a holding pattern north of Bathurst.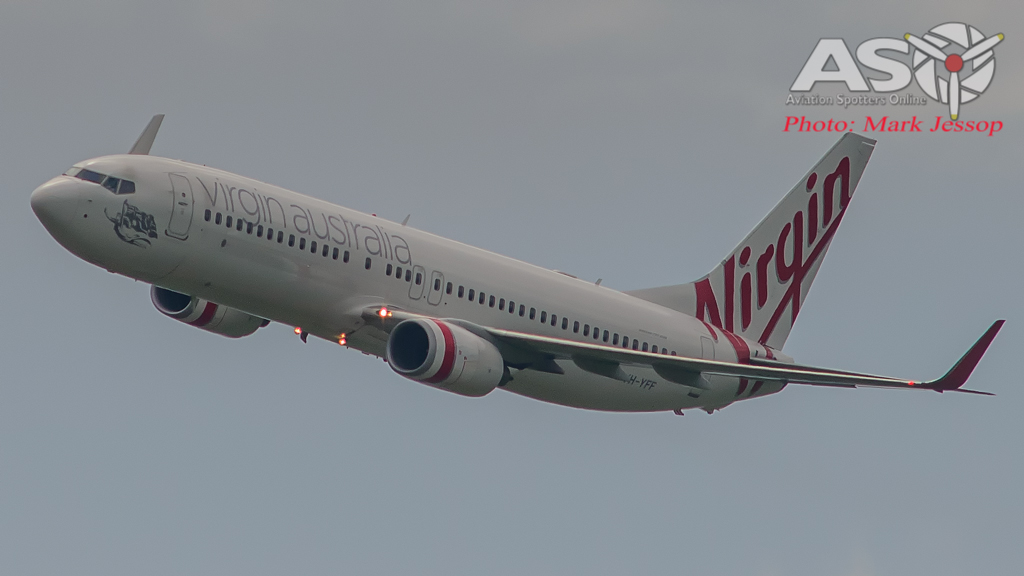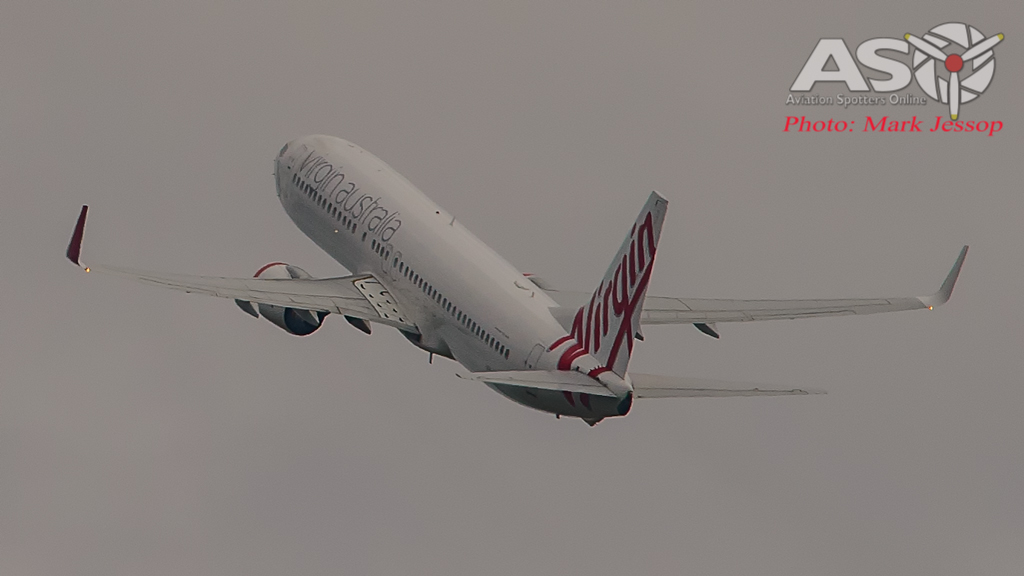 I have to say not only was it really awesome it was also very strange to see a commercial airliner so far from the big smoke so low and on the 1st pass it had its wheels down ! But no sooner had it done a nice low turn over Kelso than it came charging back for its fast pass and into an exit back up to an altitude it normal flies at. While it was only 2 passes I have to thank Virgin Airlines, after all where else does this happen this far from an airport ?
What was the goal today ? Compared to yesterday I wanted to try and get the angle looking back up the Mountain with the sign in it and really that only, with everything else being a bonus. I choose the eastern side of the track on College rd which gave me the view I wanted but I had the feeling I was too far from the action and that's never a good thing but as it is always you don't have any time to move so this is it.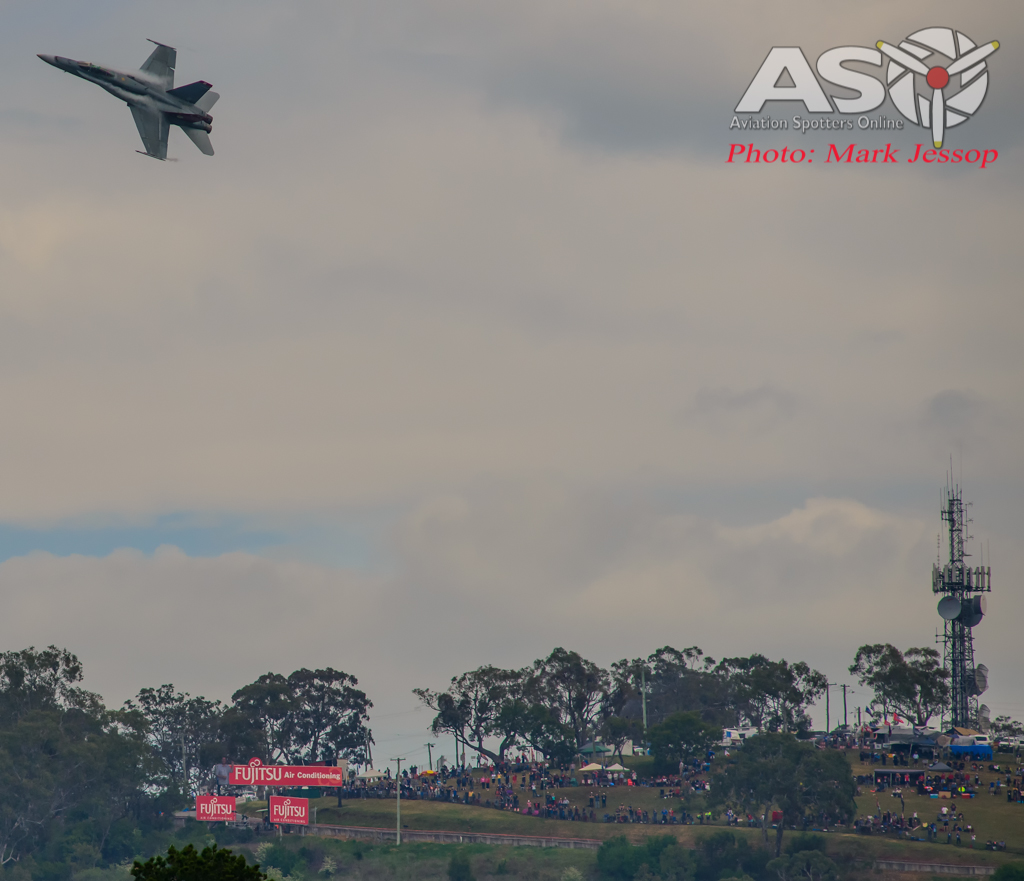 Did I get the shot I wanted ? Sort of ……….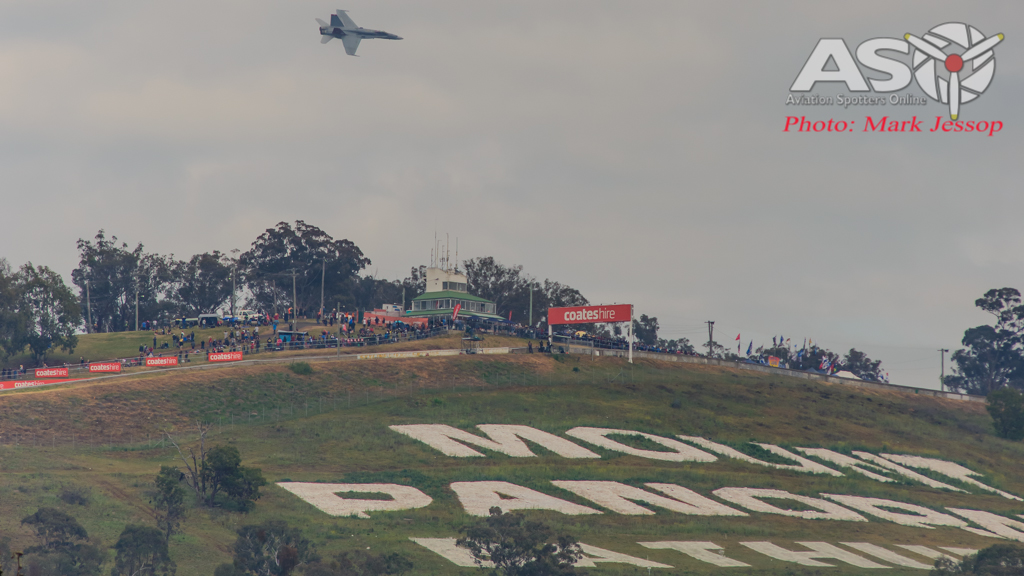 With what I learnt this year I will get a better angle to try out next year and even if it doesn't work well then I will just have to enjoy the display and keep coming back till I get it right.
I was using a Nikon D800 and a Nikkor 300mm 2.8f prime to shoot with which I have to say is a very nice combo. Great combination of clarity and a big sensor.
To the Pilot from 2OCU , Mate you ripped up the sky the way it should be and it was the only time I saw everyone just stop and look up. Bring on the next display wherever that is but I will be there.- Mark Jessop