During 2006, I was fortunate enough to have been employed as a driver for a transport company that dealt with many customers who relied upon air freight in and out of the country.
Almost daily I would sit in long queue's awaiting my turn to make it to the clerks office at many of the freight forwarding companies that where situated at Melbourne Airport at the time, such as Menzies, Patrick's, DHL and Australian Air Express to name but a few.
Being an avid aviation enthusiast this didn't worry me at all as I was content with keeping an eye on the coming's and going's at the airport, and would at times bring my video camera along to catch anything special that was passing through.
Naturally word had got around at work that I was a keen aviation nut,and through some contacts at work, they had organised for myself, through Menzies Air Services, a guided tour through a Cathay Pacific Cargo Boeing 747 Freighter.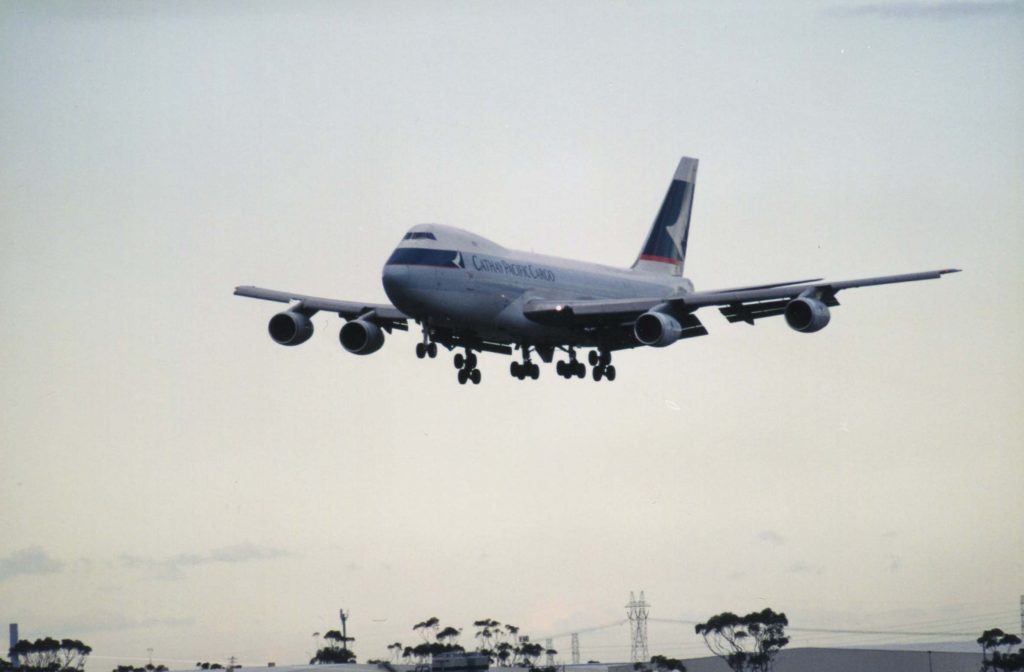 Boeing 747-267F B-HVZ on finals. Image credit Richard Pourzenic
I was one happy man and couldn't wait for the day to arrive. I was given prior permission to bring my video camera along and film the occasion. This meant going back to hand held as lugging a tripod around wasn't going to happen inside the confined space of a 747 full of freight.
The day had arrived and was told to be at Menzies Air Services around 3pm for a quick run down on the do's and dont's about being airside, and once in and around the aircraft.
Sadly with the passing of time, I have forgotten the name of our gracious host whom you'll see in the video, as he was very informative and very welcoming. Hopefully someone out there will be able to shed light on this matter.
As you'll see in the video, there is a lot of planning that goes into how an aircraft is loaded, such as keeping its centre of gravity, and how it will react when taking off or landing, as well as whilst in flight. Another point of interest was how the pallets where loaded with freight, and the way they were stacked, and done in a way that it conformed to the shape of the 747.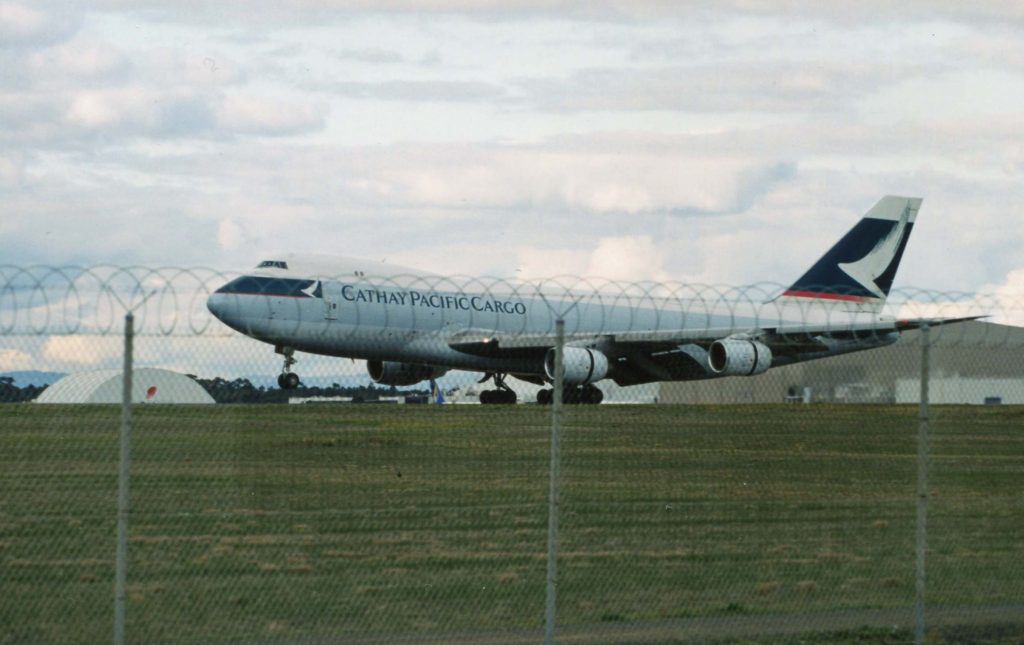 Touchdown of B-HVZ at Melbourne Airport. Image credit Richard Pourzenic
Boeing 747-267F (SCD)
This particular 747, registered B-HVZ is one of four 747-267SF freighters that where operated by Cathay Pacific Cargo that featured the Side Cargo Door(SCD). HVZ started life as line number 687, and was given construction number (MSN)23864, and wore the test registration of N6005C for its first flight in September of 1987 before final delivery to Cathay Pacific Cargo and registered as VR-HVZ. After 22 years of long and loyal service, B-HVZ was retired and last noted as stored/scrapped at the Southern California Logistics Airport near Victorville (VCV).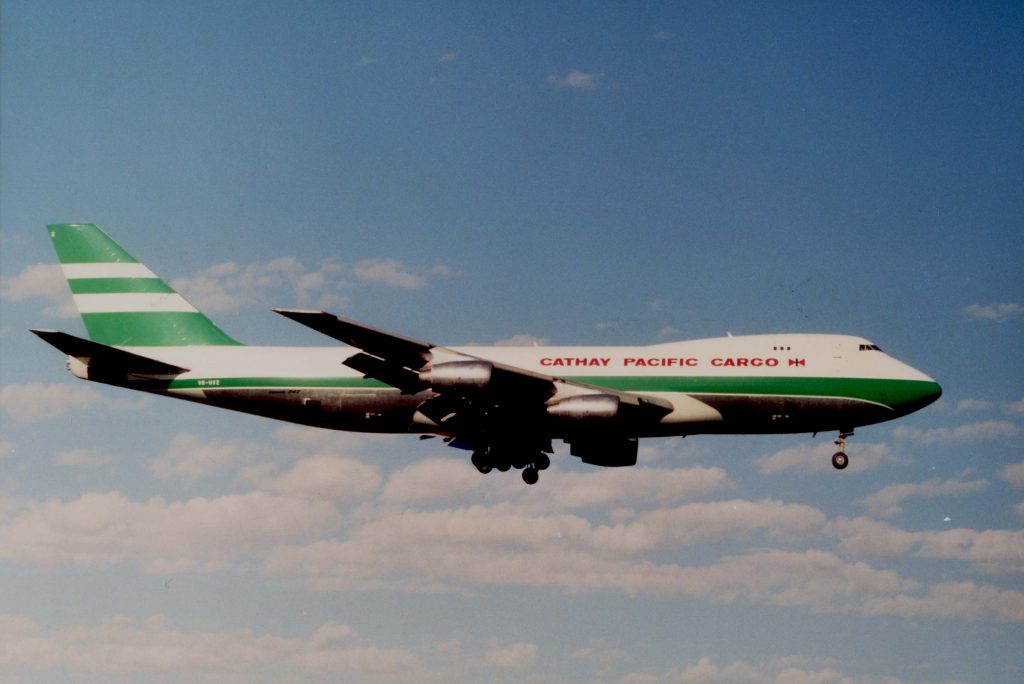 Boeing 747-2F VR-HVZ. Image credit Wilkes Aviation Collection
Cathay Pacific Cargo
The Cargo subsidiary was established in 1981 operating twice weekly on the Hong Kong – Frankfurt – London route that was jointly operated in partnership with Lufthansa.
Between its passenger and cargo routes, Cathay Pacific serves more than 80 destinations.
With special thanks to Melbourne Airport and staff from Menzies Air Services and Cathay Pacific Cargo for their time and opportunity.
Aviation Spotters Online would also like to thank Photographers Richard Pourzenic and Brian Wilkes for the use of their images in this article.