The RAAF Roulettes are making a return to the Brisbane Festival finale over Brisbane this afternoon. Get in early, not just to secure your spot for the fireworks and the RAAF F/A-18G Growlers that will kick the fireworks off … but to watch the smooth moves of the Roulettes as they weave their magic lower than the rooftops along the Brisbane River.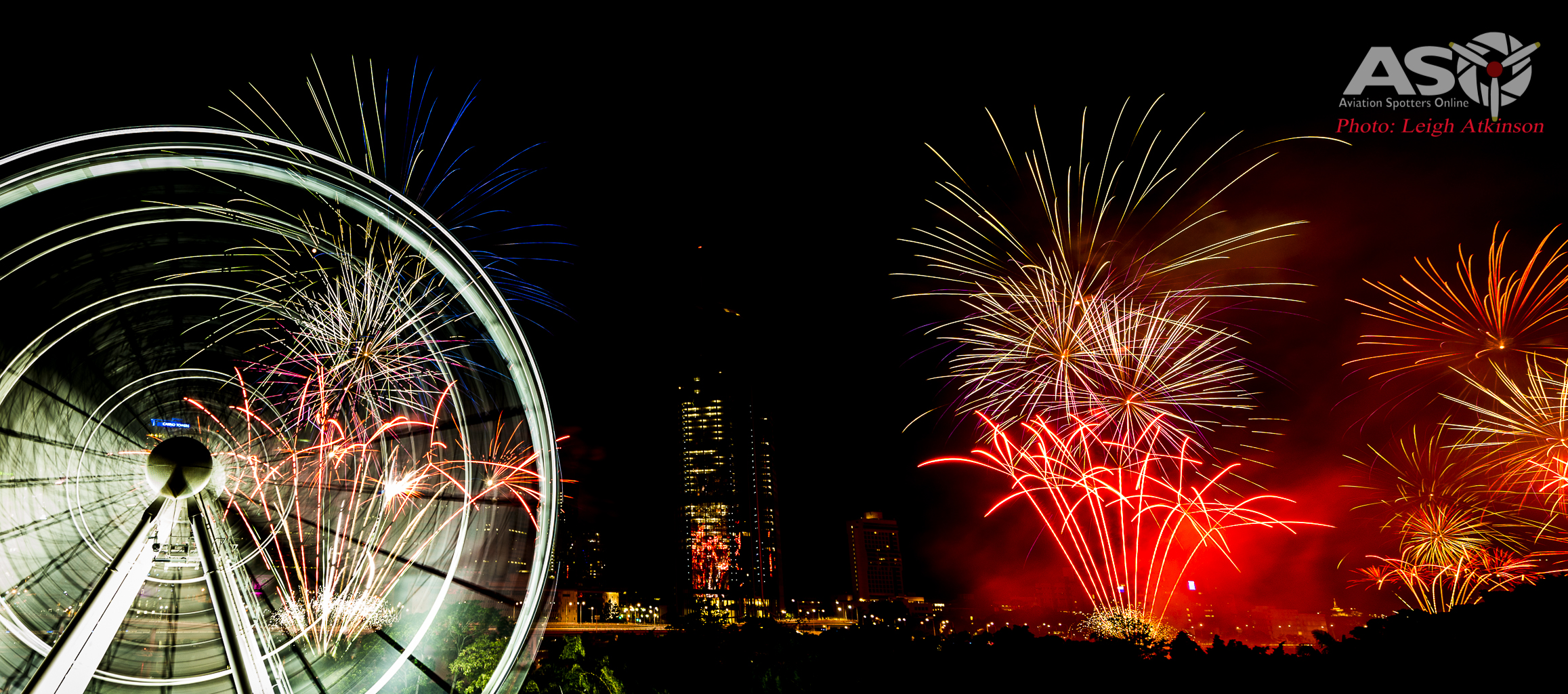 This will be the 6SQN Growlers first time to have the honour of opening the Riverfire fireworks display and Brisbane's first good opportunity to feel the noise from the Growlers.
The ADF are here in force to support this 20th year of the event. In addition to the Growlers and the Roulettes the Australian Army will have 4 MRH90 Multi Role Helicopters buzzing the river.
And if that's not enough for you then don't forget the behemoth that is the mighty C-17 Globemaster will be swinging through to show off how nimble heavy metal can be. These are a massive aircraft that are amazingly agile … one not to be missed.
Display times
SATURDAY 30 September 2017
3.30pm RAAF Roulettes Display
4.30pm ARMY Helicopter Display (4 x MRH 90)
5pm RAAF C-17A Globemaster fly over
5.15pm ARMY Helicopter Display (4 x MRH 90)
5.40pm RAAF EA-18G Growler display
7.05pm RAAF EA-18G Growler fly over to signal start of fireworks
Best Vantage Points:
For the best vantage points including some you may not have thought about have a look here
For more information on Riverfire including parking and road closure information take a look at this.