Icelandic Aviation Living Time Capsule.
I was spotting at a remote airfield in Greenland when I saw a Beechcraft Bonanza land on the gravel strip. As luck would have it I got a shot of the aircraft as it turned at the end of the runway in front of some icebergs. I walked over to the terminal building later on and struck up a conversation with the pilot and his passenger. We spoke briefly about why each of us were here, they were ferrying the aircraft from the US to Iceland and I explained that I was part of a small team working on a P-38 recovery.
Almost 2 weeks later from that chance meeting in a remote airstrip I found myself walking into the Icelandic Historical Aviation Society workshop in Reykjavik with Siggi and Elias, the crew of the Bonanza and members of the society. I did not really know what I was about to see. Back in Greenland we had spoken about some P-38 parts and that was all I was expecting.
This group is unlike other historical aviation groups I had been associated with. These guys didn't just meet and talk, learn and share information about old planes, they have a workshop where they rebuild and restore. I walked in and looked around … Mouth open as I step around airframes, wings and engines in various stages of disassembly, repair and restoration.
This visit was the last thing I was doing in Iceland before flying home to Australia and I'd allowed about two hours to take a look at the P-38 parts, thinking that would be more than ample given a bit of time to chit chat about old aircraft and look at some parts.
TF-OGN
Firstly I am pointed to a biplane with the wings off. My knowledge of pre WWII aircraft is far from comprehensive but I didn't have a clue what this was. Elias began explaining that there was some aircraft mechanics in Iceland in the 30s that found themselves with little to do and so decided to construct an aircraft … Without a plan or drawing they simply mimicked the designs of other complete aircraft that were on hand at the time. They completed the airframe and had just acquired an engine when WWII broke out. The British forces arrived and annexed Iceland and had banned any non military flying with out strict approval. The Olsen-Jonasson 'Ognin' sat there for 3 years before the Icelandic aviators could convince the British that this aircraft would not pose any threat to them and so in 1943 the OGN, powered by De Havilland Gypsy engine No. 488 took it's first test flight.
A one of a kind aircraft built from scratch with components and construction ideas borrowed from other aircraft. Elias further explained that there had been a German built aircraft in the area at the time to which OGN shows a striking resemblance. However the panel work on OGN shows a distinctly British techniques in their finish.
These days this important piece of Icelandic aviation history is a ground runner. Taken out once a year by the society's team and run fast enough to get the tail off the ground.
Rolls Royce Merlin
Next I am guided through the workshop to a rather large engine block. Siggi relates the story of how this ex RAF Mosquito engine came to be here. It was recently recovered from a nearby farm and prior to this the complete Mosquito had spent 30 years on static display in a local toy makers front yard in Reykjavik.
The engine was stripped down and in remarkably good condition … The sludgy oil still pooling in spots was being credited with this Merlin engines good condition. It's destiny now is to be rebuilt to operating condition and mounted on a trailer for public displays.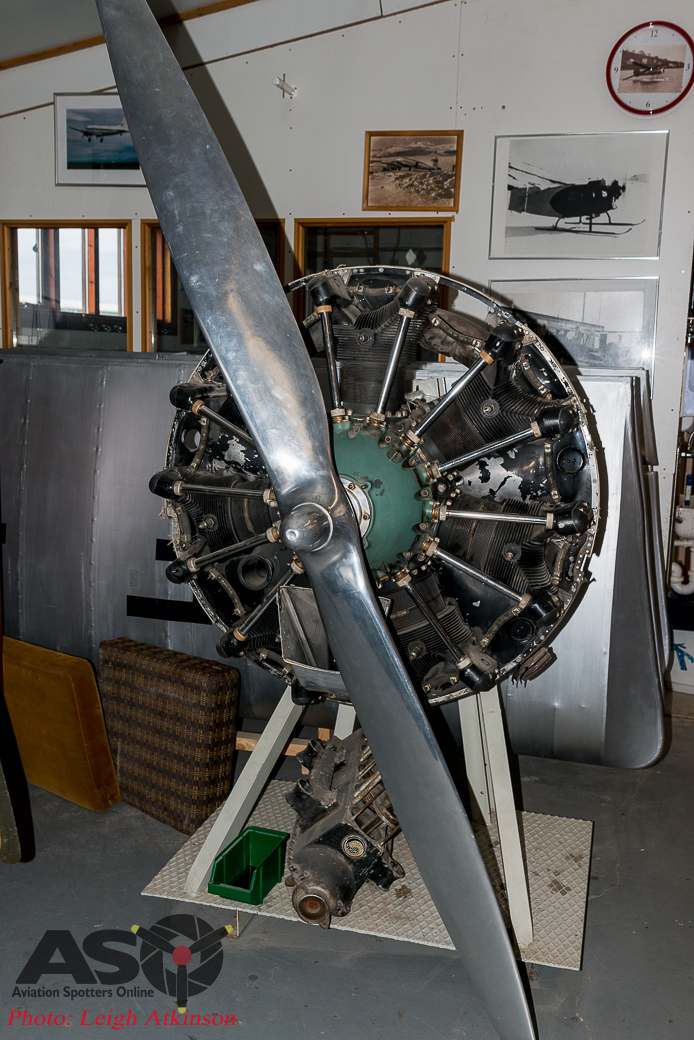 P-38
I'm ushered through a door into an even larger hangar where there is a complete chipmunk and a tractor stored in the middle of the room. Around the walls are shelves jam packed with .. Well just about everything. I'm shown to the back of the room and pointed to a couple of pallets of what is essentially scrap metal. My hosts explain that I'm looking at the mortal remains of one of the four P-38 Lightnings known to have crashed in Iceland. This aircraft had obviously gone in hard and the metal, packed tightly in between other aircraft components looks to have been shredded. A small post it note attached to the metalwork reads "11/10/1943 42-12586"
We move on …
The cupboard.
Next I'm shown a cupboard, well the back of one. It's painted with chalkboard paint and been lined into columns and rows. Detailed on this impromptu chalk board is a record of the status of a dozen aircraft that were operational on the last day before the British departed in 1946. I see aircraft types like Hudson and Anson and have it explained to me that most of the FK- serial numbers here refer to B-17s. This chalkboard was left untouched and the cupboard pushed against a wall after the Brits left and there it remained until a clean out of an old building in the 1970s unearthed it. Holy cow!
Britannia Simulator
We move on further and I'm shown a couple of old school simulators. The one that interests me the most is a substantially sized box of about 3m square. It turns out that it's a Brittania flight simulator. Stacked next to the main box is about 2 dozen others boxes filled with bulbs (valves) that were believed to be the brain of the thing. Siggi explains that there is no one in Iceland that knows how to put it together or operate it. I casually ask if they have spoken to the Brits? "No … Not yet."
The rest of the room includes what Siggi describes as "old new spares". New spare parts left over from aircraft back to WWII and beyond and near complete helicopter.
I thank my hosts profusely wishing I'd had more time to explore and document this amazing collection.