Cover shot above: Ian Hitchcock
With the USAF F-22 Raptors in town, northern Australian spotters are having a field day. The Raptors are from 90th Fighter Squadron (90 FS) assigned to the 3d Operations Group, 3d Wing, Joint Base Elmendorf-Richardson, Alaska. Known as the "The Dicemen" the fighters are here for exercises prior to participating at the Australian International Air Show at Avalon starting later this month where one of the Raptors will be participating in the flying displays.
Interestingly the 90th FS is the USAF's 4th oldest squadron and will be celebrating their 100th anniversary in August 2017. Congratulations to the Dicemen for later this year.
Leroy Simpson and Ian Hitchcock have spotted the Raptors in the sky around Townsville.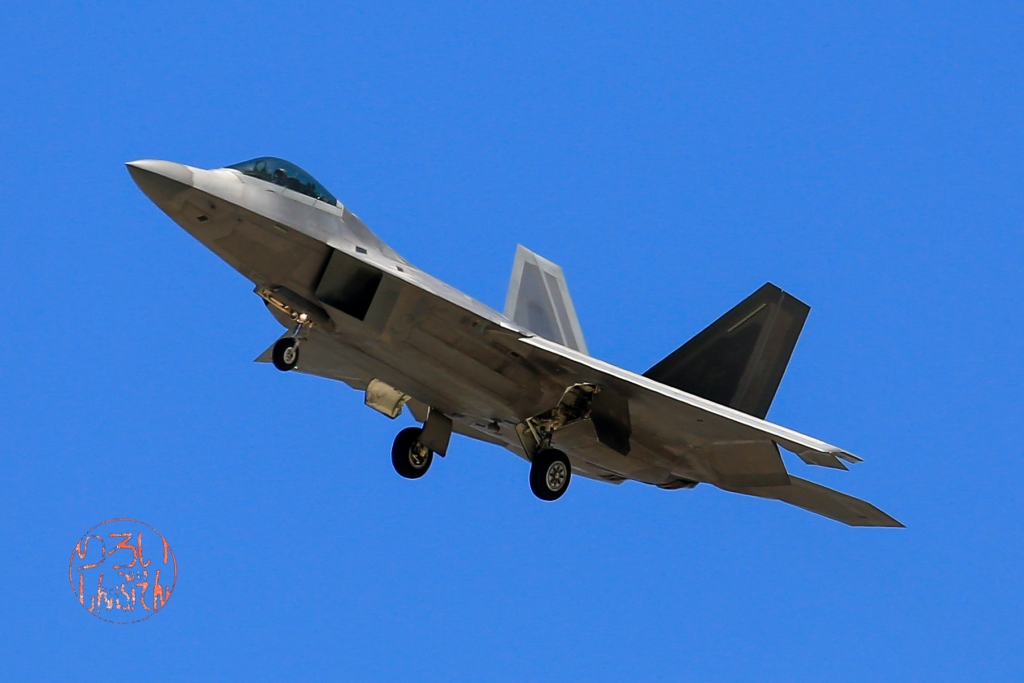 F-22 Raptor in the skies over Townsville Photo by: Leroy Simpson
Support
Often overlooked as people focus on the fighters is the support aircraft … like the force multipliers. Three KC-135R are in Darwin supporting the USAF presence here in Australia.
KC-135R 63-8018 ARS, 155th ARW, Nebraska ANG, KC-135R 63-8032 72nd ARS, 434th ARW, Grissom AFRC, Indiana and KC-135R 62-3752 117th ARS, 190th ARW, Kansas ANG (Kansas Coyotes)
Some of these support aircraft have also been caught by ASO's top end team member Sid Mitchell.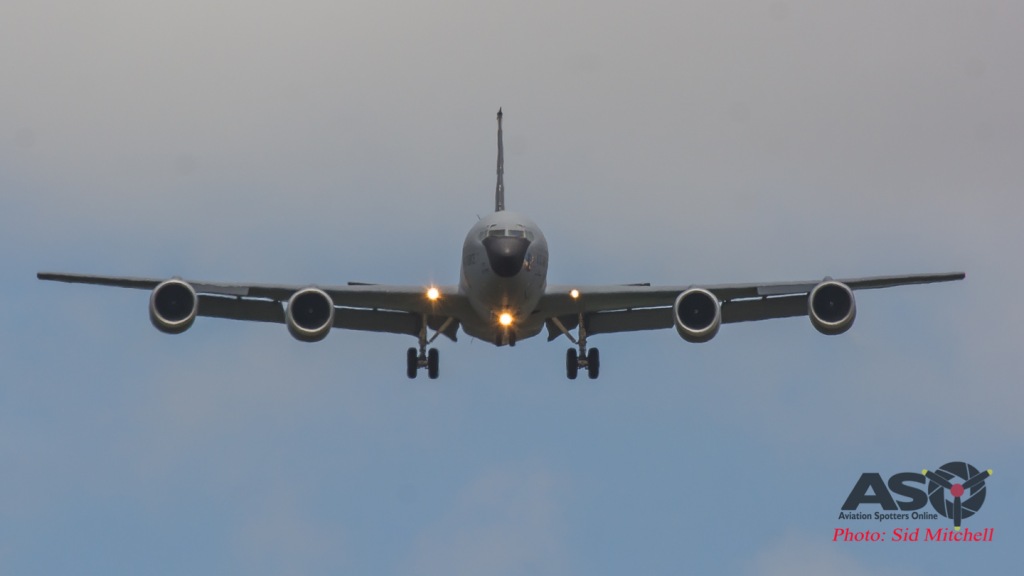 USAF KC-135 supporting the Raptors out of Darwin NT
POLAR 21 which is a USAF C-17 98-0051 517th Airlift Squadron, 3rd Wing, Elmendorf Alaska
If you're in the north we would highly recommend keeping your camera handy … especially over the next few weeks.