RAAF's latest display team put the Super Hornet through its paces.
For the next two years Flight Lieutenant Rob Cousland and Flight Lieutenant Tim Middlemiss will operate the Royal Australian Air Force's F/A-18F Super Hornet as part of the public face of the RAAF. These two eighteen year career fast jet air crew bring a wealth of experience and professionalism to the role of Fast Jet Solo Display.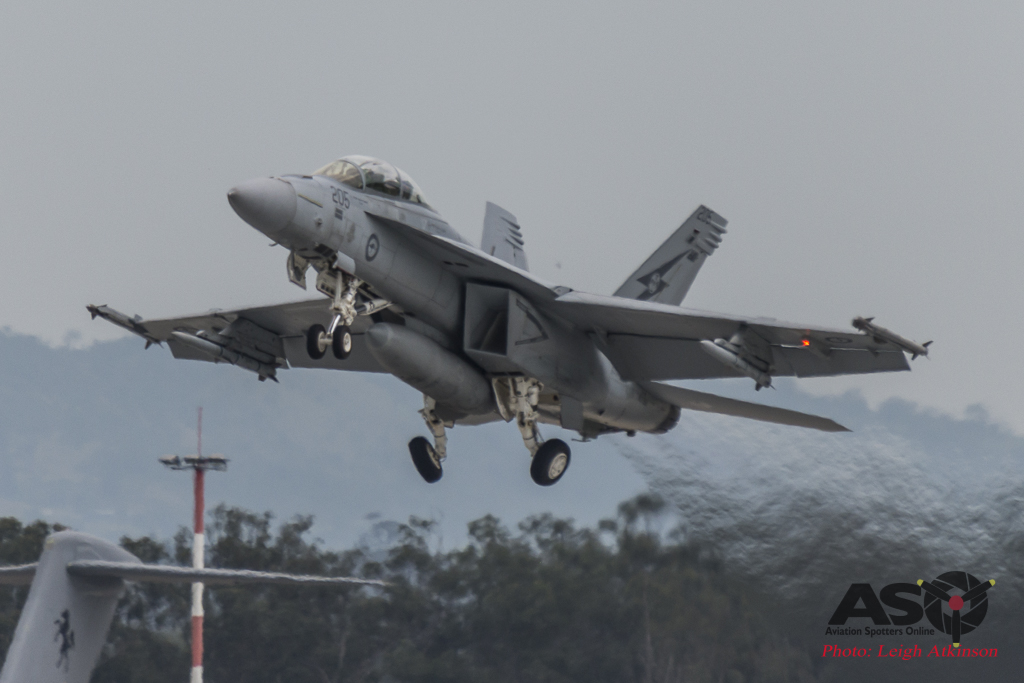 Their first public display as a team will be at this weekend's T150 Defence Force Air Show in Townsville, QLD. This air show is part of the year long celebrations of the establishment of Townsville as a municipality.
On behalf of ASO I recently got a sneak preview of their display as they put the finishing touches to it over RAAF Base Amberley. Following the practice session I was also lucky enough to chat with the aircrew who are part of the RAAF's No. 1 Squadron based at Amberley.
As pilot, FLTLT Cousland has flown and instructed on Super Hornets for 6 years and has also spent a good part of his 18 year Air Force career flying Classic A/B model Hornets including a 2 year stint with the US Navy. With experience in previous formation displays in the Super Hornet FLTLT Cousland explained "For me the pinnacle of display flying is to fly the solo display, so its a pretty awesome honour to be given."
FLTLT Middlemiss has also spent almost 18 years with the RAAF including time in F-111s and also in the role of Forward Air Control. His role in the team as Air Combat Officer (ACO) sees his responsibilities very different to that of the pilot.  During normal operations the ACO, sitting in the rear seat of the Super Hornet, is responsible for operation of various aircraft, radar and weapons systems. Whilst the ACO supports the pilot during a public display by monitoring critical aircraft systems this team of experienced operators have evolved the role of the ACO to include assisting the pilot to navigate through the display with additional verbal queues.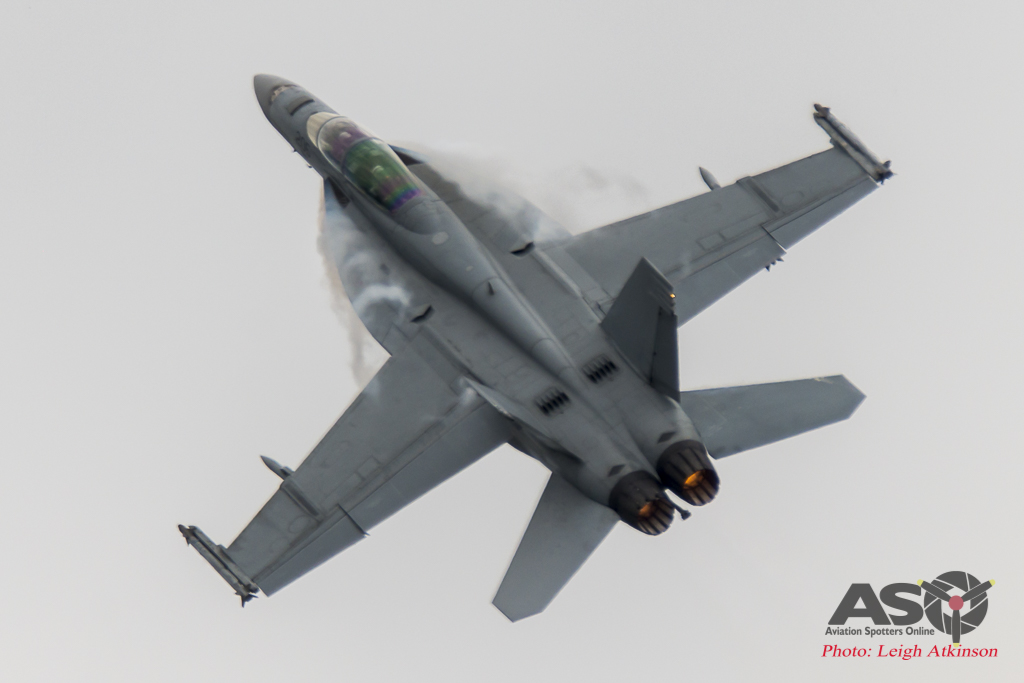 Teamwork
FLTLT Cousland explained "The way we have developed our workflow I have empowered Tim alot in the cockpit and Im getting him acting as a second set of eyes and he is watching everything I do so the moment we have an excursion from a certain set of parameters he will immidiately corect me if I havent recognised it. He serves a number of purposes so I have him acting as a rally car co-driver … so he is saying to me an airspeed, an altitude and an event distance and Tim will prompt me at the appropriate times. He will also back me up on critical airspeeds and altitudes and speak up if there is a deviation. Additionally he can scan other parameters like engine parameters at critical phases of the flight which gives us that synergistic effect in the cockpit."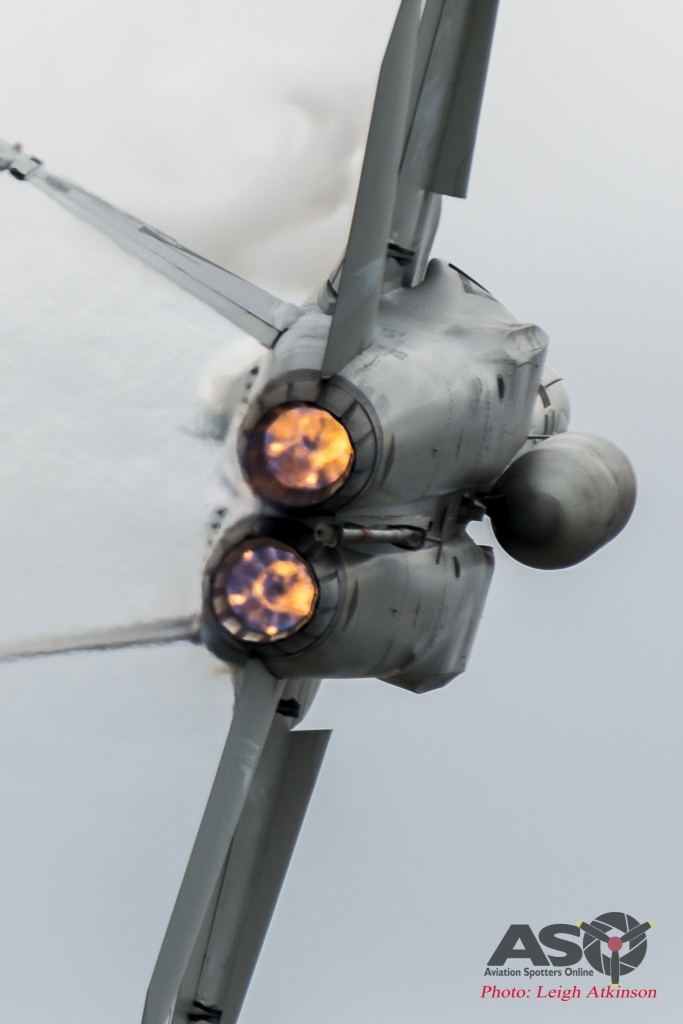 The T150 Defence Force Airshow
The T150 Airshow will bring some of the Australian Defence Force's best heavy metal to the sky over Townsville's Strand on Saturday afternoon. Along side the Super Hornet, the RAAF will be displaying a wide variety of their airborne hardware including the mighty C-17 and the KC-30 Aerial Refueler. The Army will be displaying their Chinooks and Tiger helicopters. The modern hardware will be supported by an impressive list of historical aircraft from some of Australia's flying collections. There may even be a display by a USAF F-16! To see a full list of aircraft check out the RAAF site HERE
The airshow on Saturday is followed by an open day at RAAF Base Townsville where you can get up close and personal with all the hardware and maybe even shake hands with Flight Lieutenants Cousland and Middlemiss and tell them how much you enjoyed their first public display.